Sibiu is the prettiest city in Romania and its most important cultural center. It lies in the very heart of the country, in the enchanting region of Transylvania, and stands out due to its atmospheric Old Town, magnificent architecture, and thriving cultural scene.
An ensemble of squares, museums, and National Monuments of inestimable value, its lovely old center conveys the visitor through 8 centuries of history and traditions.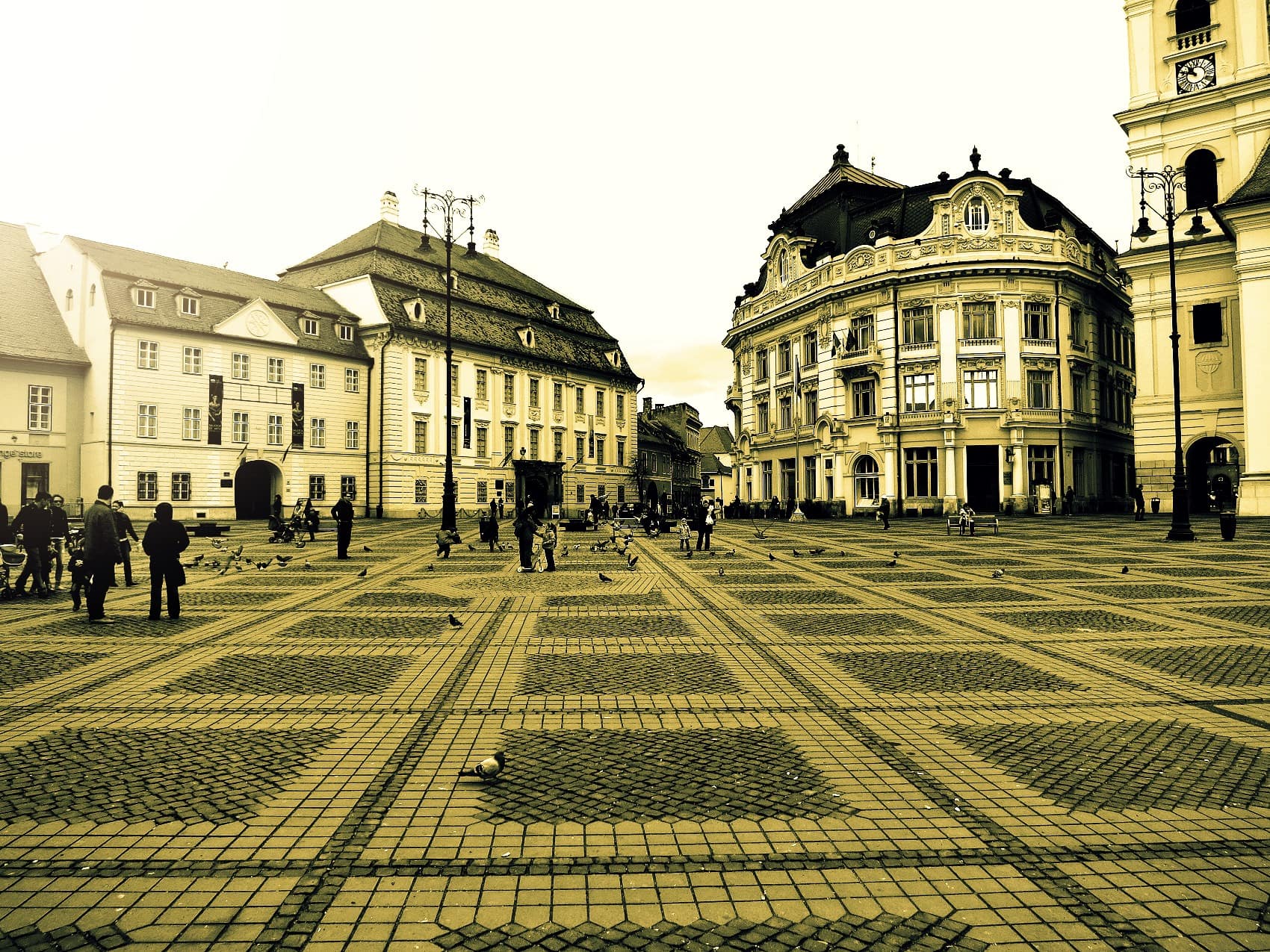 Suspended in time and encircled by beautiful architectural buildings, the Grand Square (Piata Mare) has established itself as Sibiu Old Town's most prominent landmark. It houses one of the world's oldest museums – the National Brukenthal Museum (1870), the striking Council Tower, and an eclectic mix of cafes, shops, and restaurants. The stunning parade of architectural styles here includes wonderfully preserved Baroque, Art Nouveau, and Renaissance structures.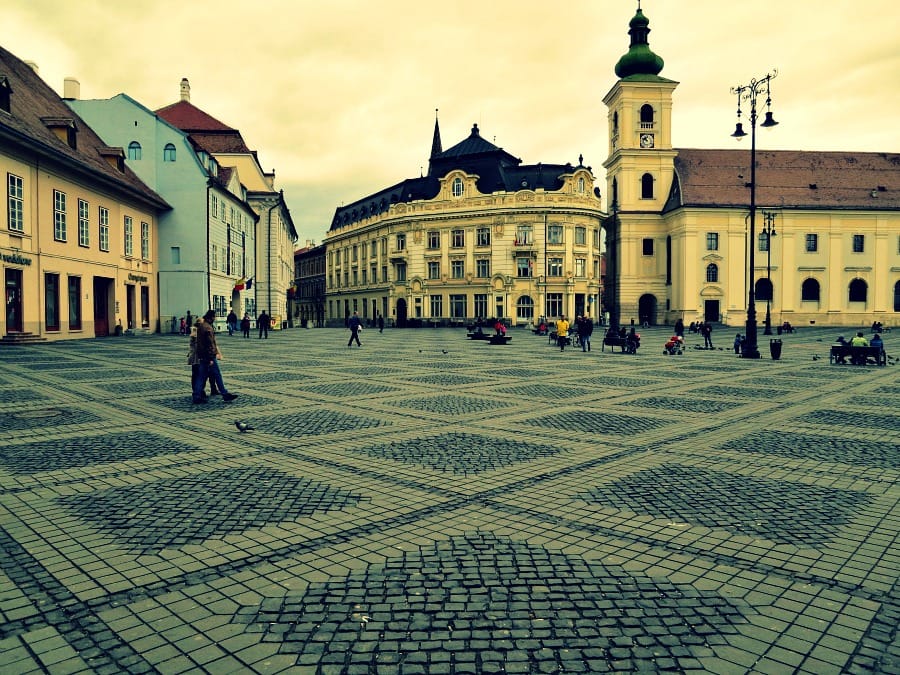 Sibiu's dynamic cultural scene is brimming with all sorts of events, including film and theater festivals, concerts, medieval fairs, or art exhibitions, and most of them take place in the Grand Square.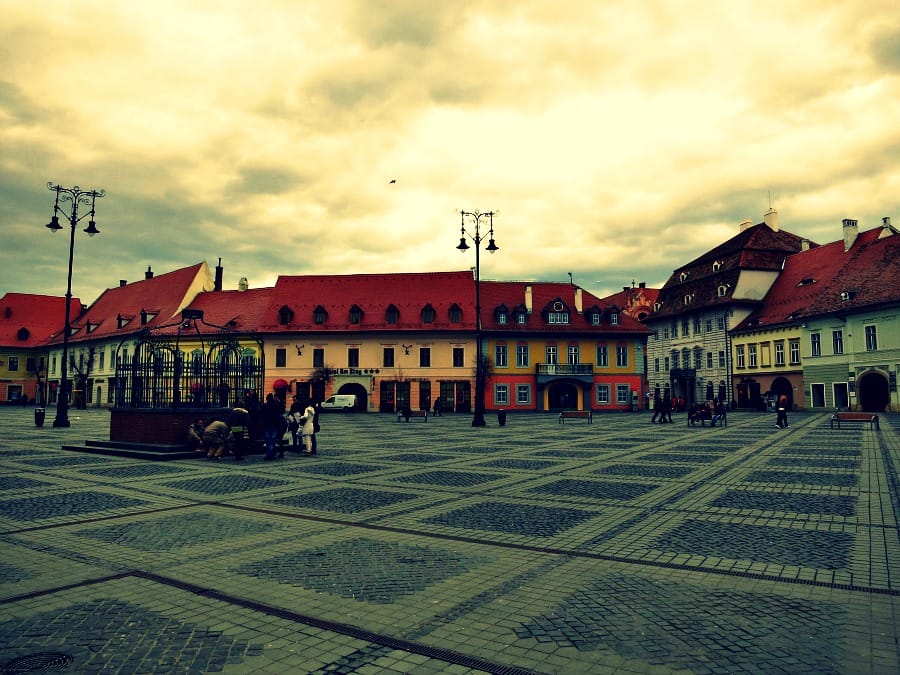 Long time ago this place was used for public executions, but nowadays, the Grand Square is a wonderful place to stroll and unwind, to linger over a cup of coffee in one of the sidewalk cafes in a sunny summer morning, or to indulge in delicious local pastries and welcoming decors, while outside, frisky snowflakes and cheerful Christmas stalls herald the winter.
No matter the season, there's always something going on here, and even if it's not, you can still soak up the city's fairytale ambiance and its positive vibe.
The Liars' Bridge, Romania's first cast-iron bridge, is another pride of the city, and a place that gave rise to a variety of legends. The bridge lies next to the Small Square (Piata Mica), and the street below connects the Upper Town with the Lower Town.
Another picturesque sight in Sibiu Old Town, the Huet Square, is lined with colorful buildings and moody restaurants featuring international menus. It dates back to the 12th century, which makes it the oldest square in the city.
A little farther away, the little Huet Square is dominated by the imposing Lutheran Cathedral of Saint Mary, a stunning Gothic-style church built in the 14th century. Inside lies the largest organ in southeastern Europe.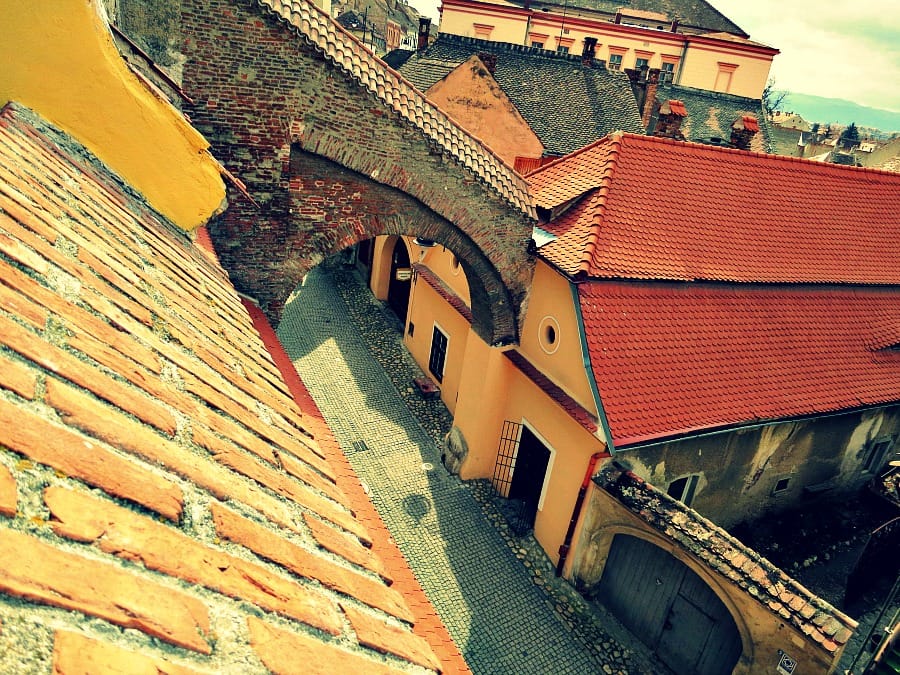 The Lower Town of Sibiu is characterized by medieval winding alleys  and ancient houses. It is connected with the Upper Town through numerous tunnels, stairways, and secret passages, making for a delightful place to wander around.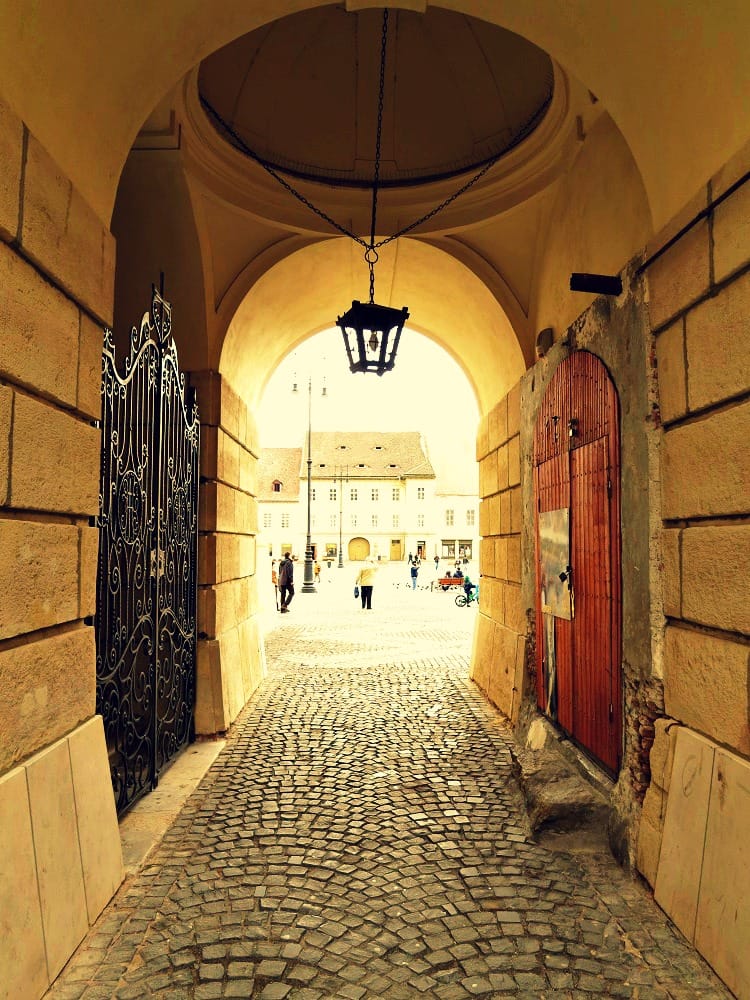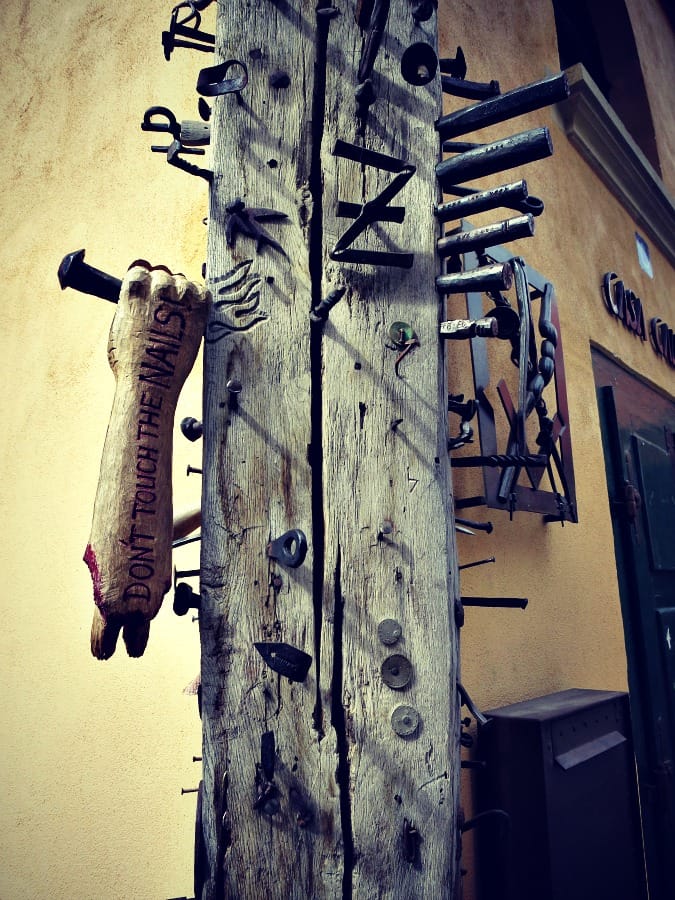 Sibiu is a city full of life and creativity, and an attractive place for photographers, offering beautiful light, spectacular panoramic views, and interesting sights around every corner.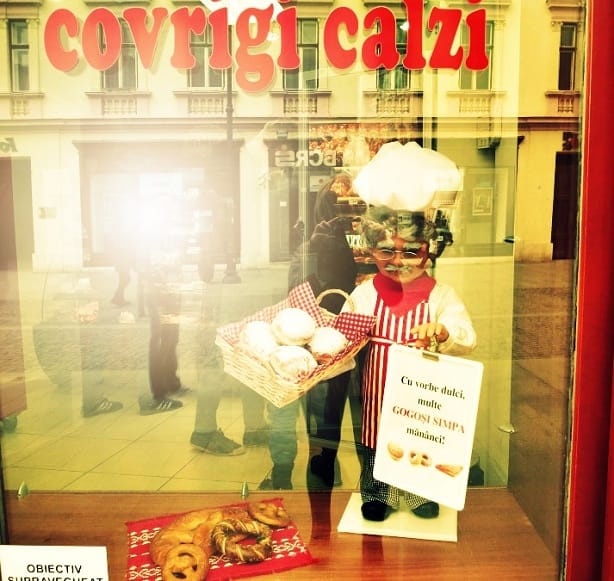 Take a break and try some local delicacies such as covrigi (pretzels), gogosi (home-made donuts), or Romanian pies. It's a cheap (not so healthy) way to satisfy your hunger, and an excellent chance to immerse yourself in the Romanian culture.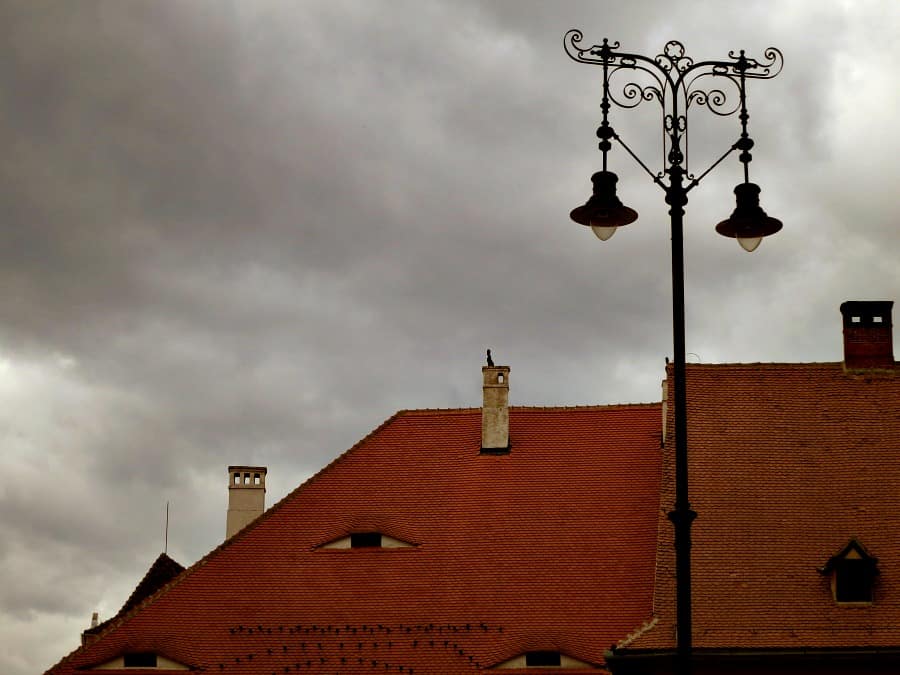 There's something pretty unusual about Sibiu's rooftops. Most of the buildings in the Old Town are endowed with tall attics with small eye-shaped windows overlooking the city. Locals call them "The City's Eyes", and they are a characteristic feature of Sibiu's architecture.
Sibiu, a European Capital of Culture named by Forbes  "Europe's 8th most idyllic place to live", awaits you with open arms.