Europe is ripe with spectacularly romantic cities, but for a truly unique Valentine's Day getaway, nothing can beat the magic, intrigue, and cozy atmosphere of a charming small town.
This year, escape the crowds of Paris and Venice, and opt for a hidden gem in Tuscany or a delightful medieval settlement tucked away somewhere in Eastern Europe. Whatever your preferences, you can't go wrong with these idyllic mid-size European towns full of culture, history, and centuries-old architecture.
Ronda, Spain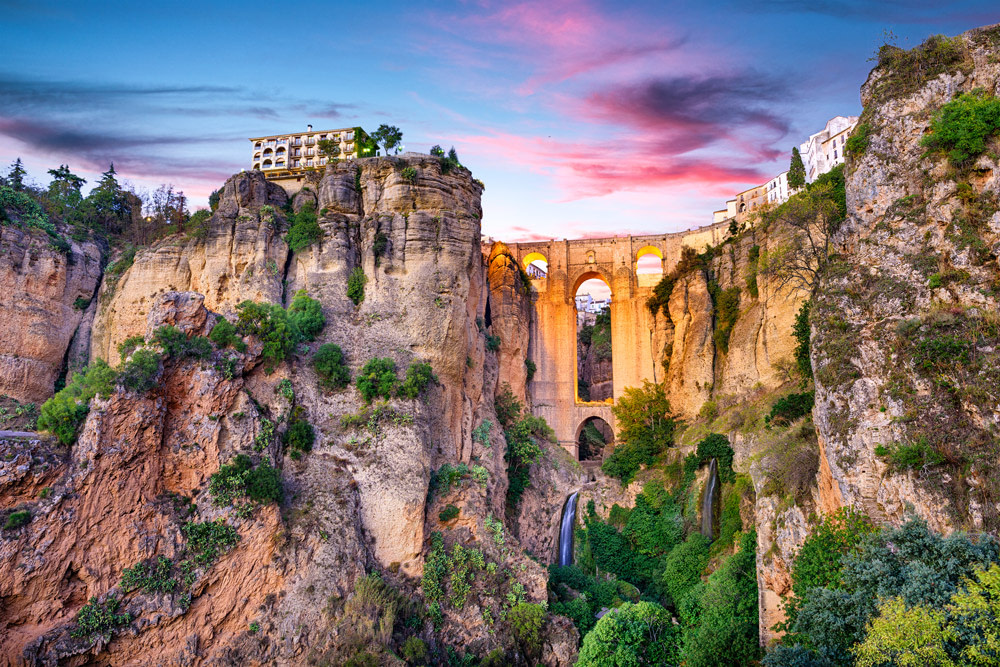 Ronda, one of the most beautiful places in Andalusia, is an excellent choice for a romantic weekend. Blessed with an awe-inspiring setting on the edge of El Tajo canyon, the city offers incredible views over the nearby valleys and access to three natural parks.
Probably the most spectacular of Spain's pueblos blancos, Ronda seduces with its remarkable cultural legacy, serene atmosphere, and gorgeous scenery. As Hemingway once said, "The entire town and as far as you can see in any direction is romantic background".
Take a hot air balloon ride over the breathtaking Andalusian countryside, get lost in La Ciudad, go wine tasting, and don't leave town without enjoying a romantic dinner with a view on Puente Nuevo.
Annecy, France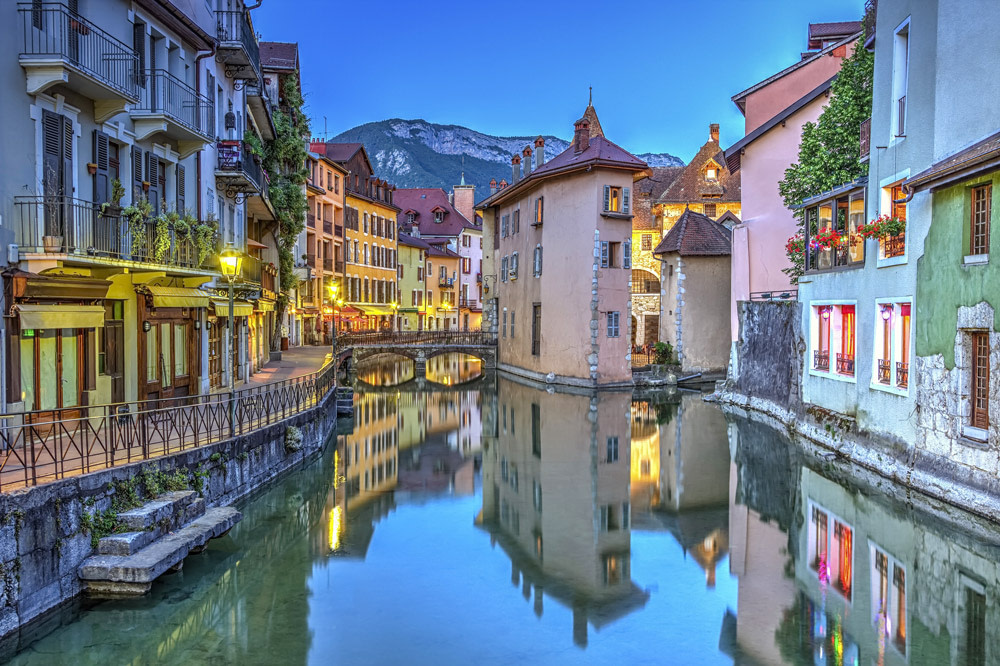 Annecy is a beautiful Venice-like city in the Rhône-Alpes region of France. Located only 35 km south of Geneva, it's almost entirely enclosed by the grandiose snow-capped Alps. It has adorable pastel-colored buildings that date back to medieval times, quaint canals crossed by small flowered bridges, and a glistening crystal-clear lake.
Everywhere you go, romance fills the fresh alpine air, from its iconic Palais de l'Isle to the inspiring Pont des Amours (Lovers' Bridge) to the lakeside Jardins de l'Europe nearby. This town is made for walking, so put on some comfortable shoes and just go with the flow.
Lucca, Italy
With some of Italy's finest medieval architecture hidden inside its spectacular Renaissance walls, Lucca epitomizes the perfect Tuscan town. Cozy, romantic, and laid-back, this city is small enough to feel friendly and welcoming, yet large enough to pack everything you need within its gorgeously preserved historic center.
You can climb the impressive Guinigi Tower for breathtaking views over the city, watch the world go by from one of the alfresco cafés lining the impossibly pretty Piazza dell' Anfiteatro, or explore the maze of narrow streets in search of little oddities. After all, that's what Italy is all about – long passeggiate in striking historic surroundings; honest, delicious food; and the pleasure of doing nothing.
Sibiu, Romania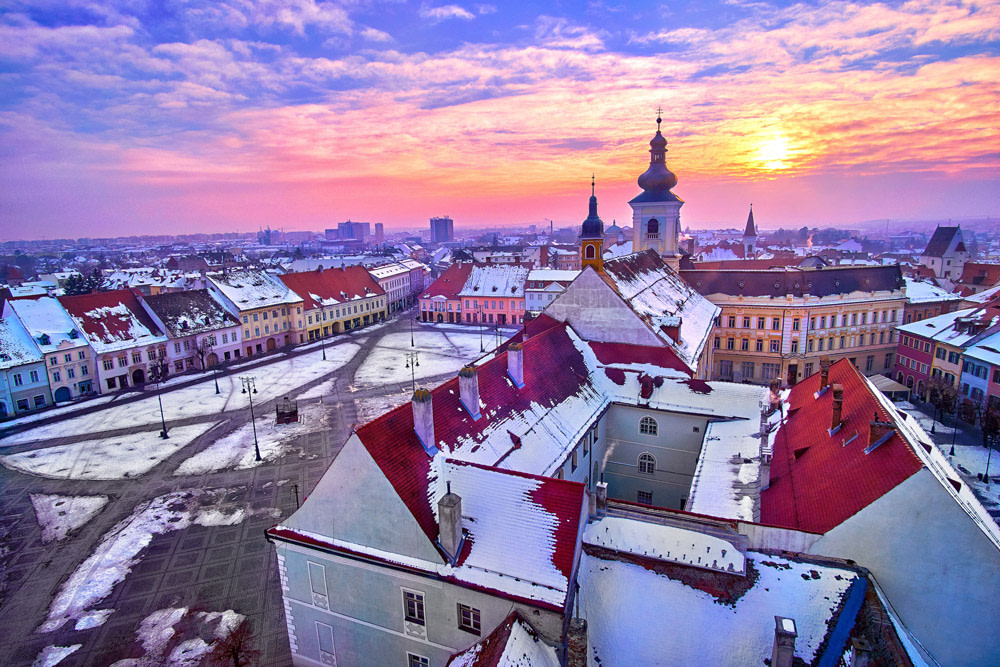 Sibiu is a small medieval town in the heart of Transylvania, Romania. With an impressive variety of museums, stirring architectural buildings, and pretty squares dotted with cozy cafés, it's no wonder it's often considered the country's cultural hub and its most romantic destination.
Spend your time exploring the fascinating Old Town, a cluster of narrow labyrinthine streets and secret passageways, sprinkled with gourmet restaurants and quirky boutiques. Also, don't miss the emblematic Passage of Stairs, which connects the Upper Town with the Lower Town, or the photogenic Liars' Bridge. The latter is Romania's first cast-iron bridge, a place shrouded in legends and inexorably linked to the city's medieval past.
Bruges, Belgium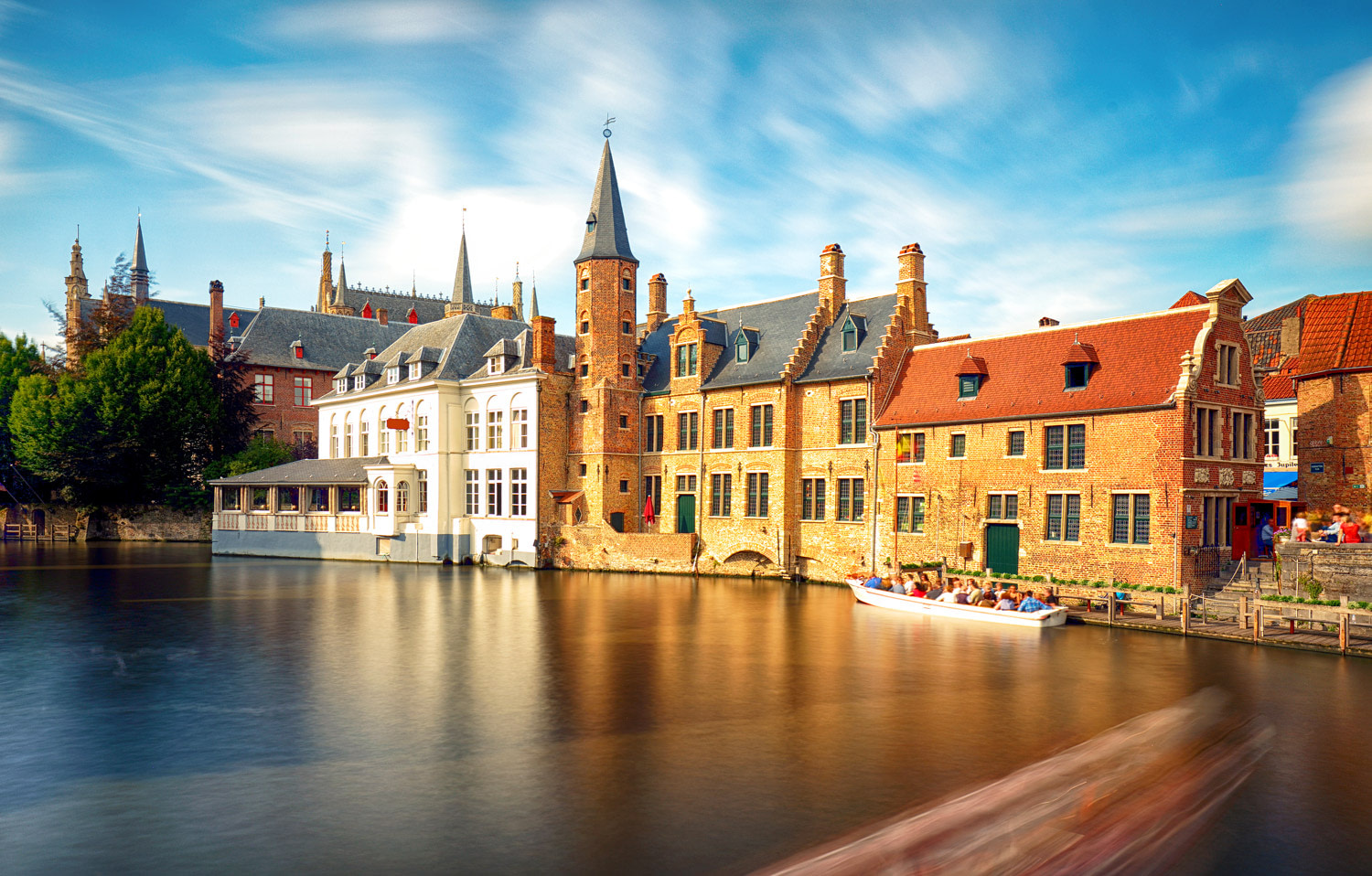 It's easy to fall in love with Bruges. Storybook medieval buildings, cobbled-stone streets, lovely canals, and charming cafés – they all blend beautifully to frame this Flemish postcard-perfect town in the northwest of Belgium.
Its rich culture, exquisite chocolatiers, and stunning medieval architecture make it a dreamy destination for a quiet romantic break. Take a boat ride along its famous canals; explore the wonderful UNESCO-listed historic center from an old-fashioned horse-drawn carriage or a hot air balloon; indulge in fresh waffles and decadent chocolate; or simply stroll down its idyllic pedestrian streets hand in hand. Whatever you do, you'll almost certainly fall under the spell of Bruges.