Everything moves outdoor during the summer, and film screenings are no exception. Combining the high-quality sound and picture of an indoor movie theater with superb settings under the stars, Europe's open-air cinemas are a favorite summer pastime.
Whether it's in a park, high on a rooftop, or in the shadow of an architectural landmark, there's an outdoor movie theater or open-air film festival for everyone this summer in Europe. Here are 13 of the most spectacular:
Cineteca di Bologna, Bologna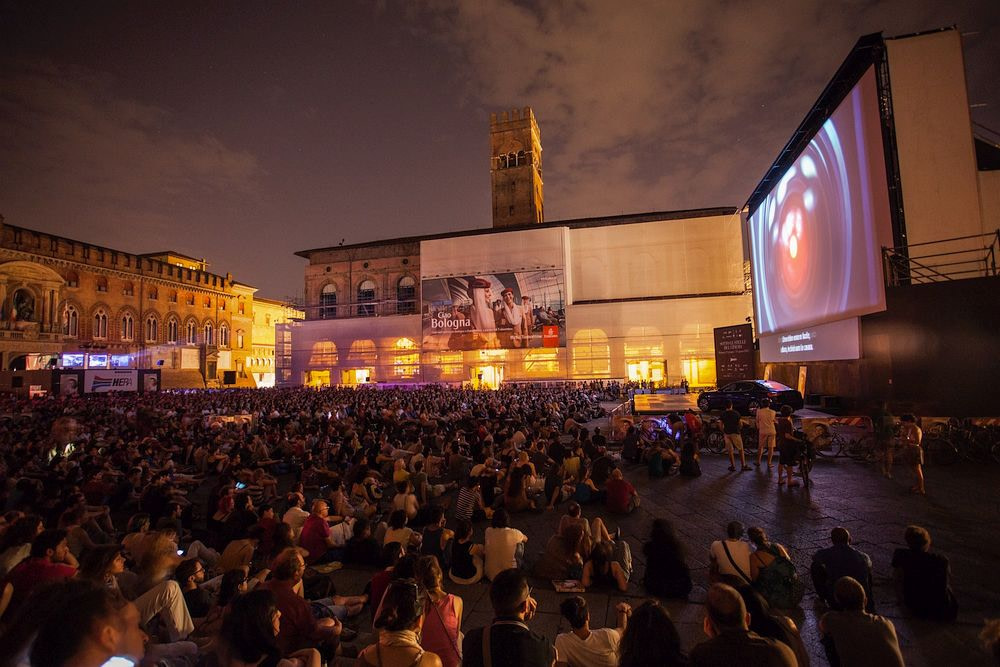 Around 51 films are projected each summer under the open sky, on a huge screen in the city's grandiose Piazza Maggiore, making it one of Europe's most spectacular outdoor movie venues. Cineteca di Bologna's collection includes everything from documentaries, fictions, and silent movies to carefully restored black-and-white classics and valuable recent productions.
The event is called Sotto le Stelle del Cinema and is part of Il Cinema Ritrovato, a long-established open-air film festival.
Sala Montjuic, Barcelona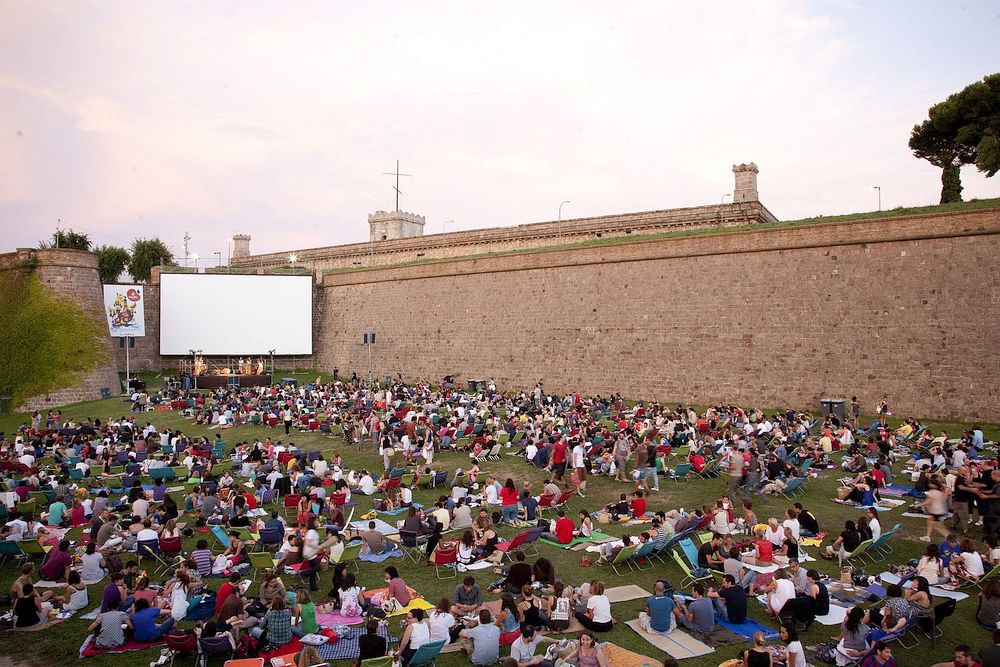 Barcelonians welcome the summer with picnics, concerts, and some of the best movies of all time at Sala Montjuic, an open-air film festival held each year within the ancient walls of Montjuic Castle. Movies are shown on a large screen in the fortress' gardens and are often accompanied by live music concerts.
If packing your own picnic seems too complicated, you can always grab an organic burger or a homemade cake from the onsite snack bar.
Cinéma en Plein Air de la Villette, Paris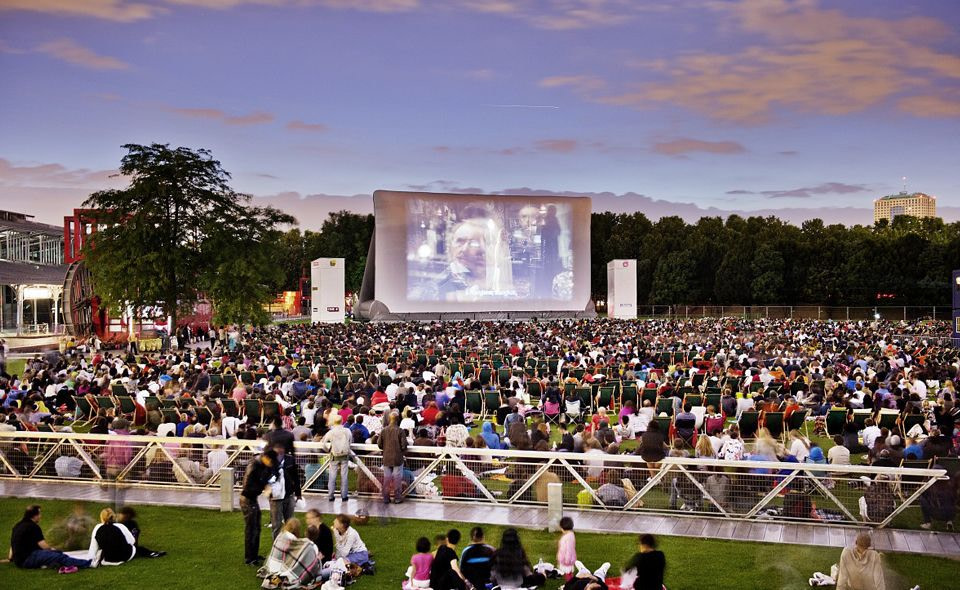 Always a highlight of Paris' cultural summer calendar, Cinéma en Plein Air turns the lush, manicured lawns of the Parc de la Villette into a wonderful outdoor movie theater.
With a different theme each year, the festival features a programme of world-class French and international films, as well as interesting, lesser-known releases – all screened at dusk, in their original language. This is, no doubt, one of the best free attractions in Paris.
Film Festival Locarno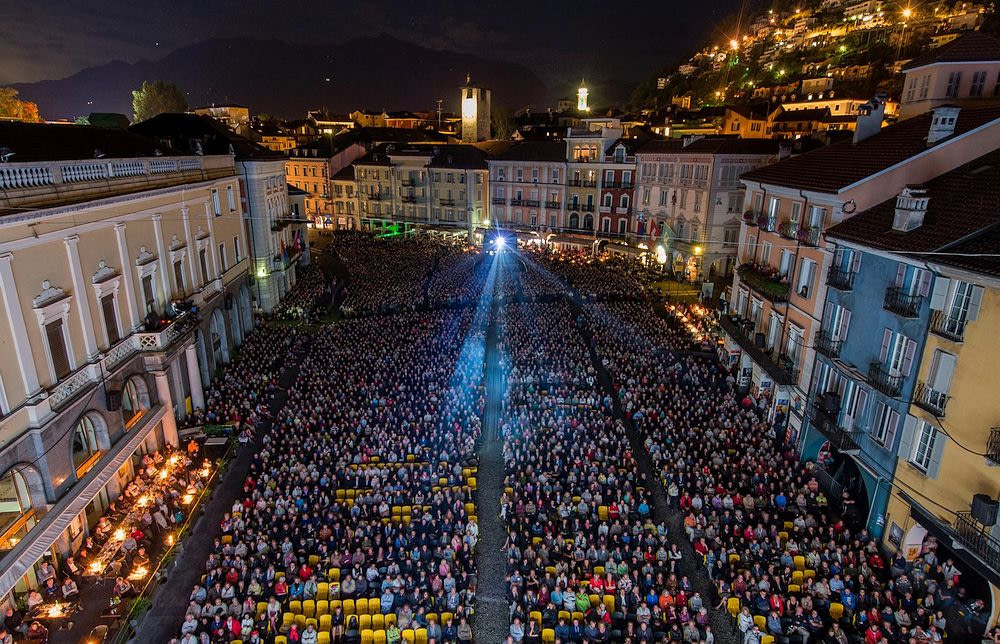 Each August, the world-famous Locarno Film Festival transforms the city's marvelous Piazza Grande into Europe's largest open-air cinema, with seats for 8,000 guests.
The enormous screen and state-of-the-art sound along with the unique choice of films and elegant architecture around make this esteemed Swiss film festival a truly one-of-a-kind cinematic experience.
Hot Tub Cinema, London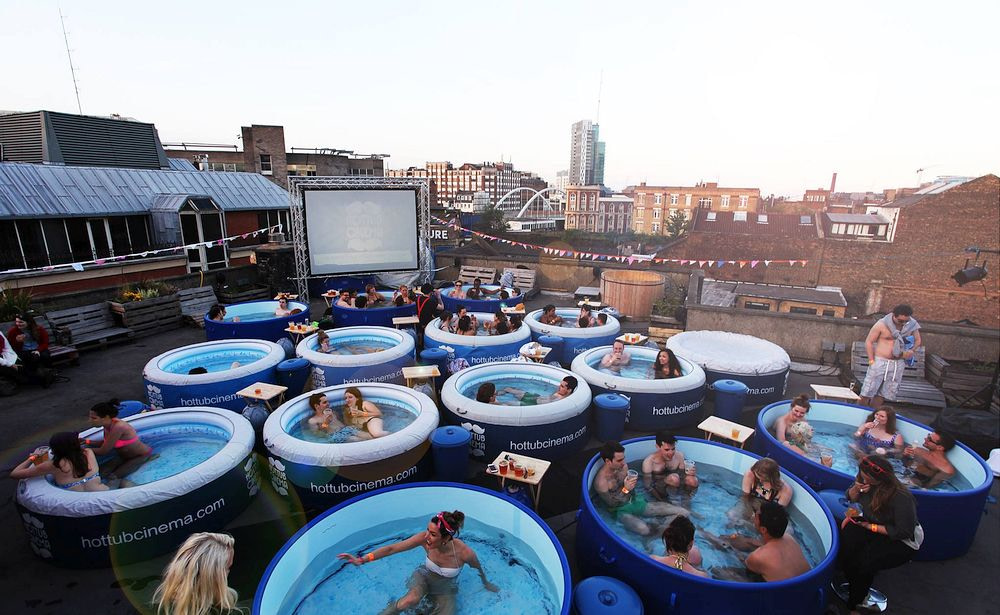 London has always been a hub for innovation, so it's no surprise the world's first event to combine hot tubs and cinema heralds from here. What started 8 years ago as a private party with one hot tub, is now one of the coolest outdoor cinemas in Europe.
With no fixed location, Hot Tub Cinema takes place in various quirky spots across the city (from rooftops to abandoned underground stations), and includes up to 30 bubbly hot tubs, waiters, two screens, and a state-of-the-art surround-sound system.
Kino Unter den Sternen in Karlsplatz, Vienna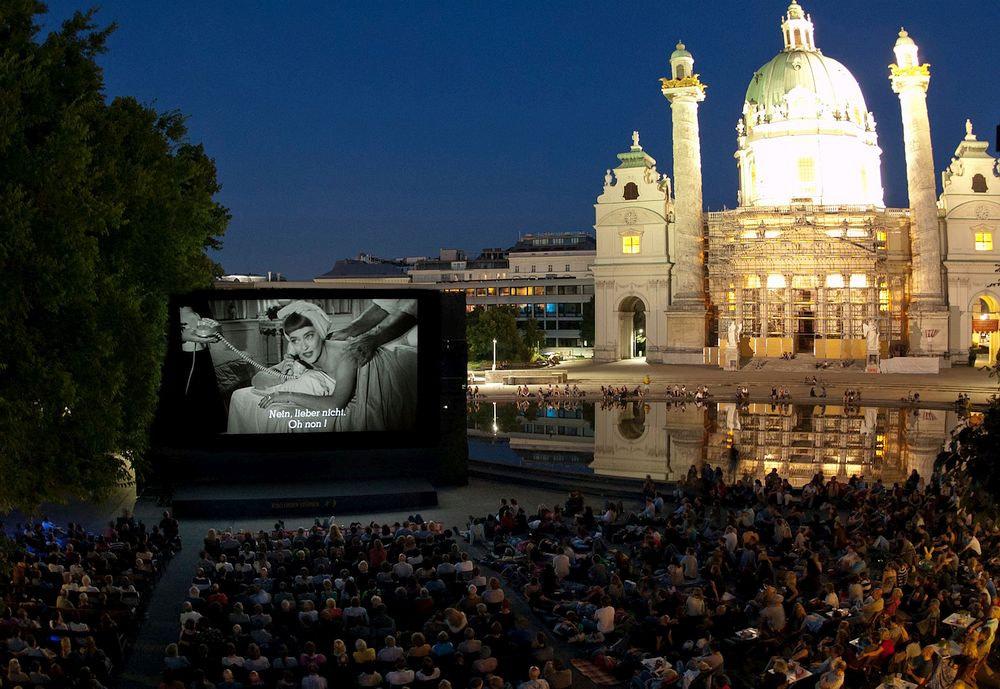 Summer in Vienna comes with daily outdoor screenings at Karlsplatz. Throughout the month of July, Kino Unter den Sternen (Cinema Under the Stars) invites cinephiles to watch classics and independent films in the shadow of Karlskirche (St. Charles's Church). Movies are usually shown in German and English, and admission is free.
Rooftop Film Club, London
Fancy a movie under the stars on London's most scenic rooftops? Well, Rooftop Film Club offers outdoor film screenings complemented by beautiful skyline views at five different elevated venues across the capital: Bussey Building at Peckham Rye; the Roof East urban park; Queen of Hoxton in Shoreditch; Kensington Roof Gardens; and Tobacco Dock.
No matter the location, movies on offer range from cult and classic to new releases, and are complemented by excellent food & drink.
Gradina cu Filme, Bucharest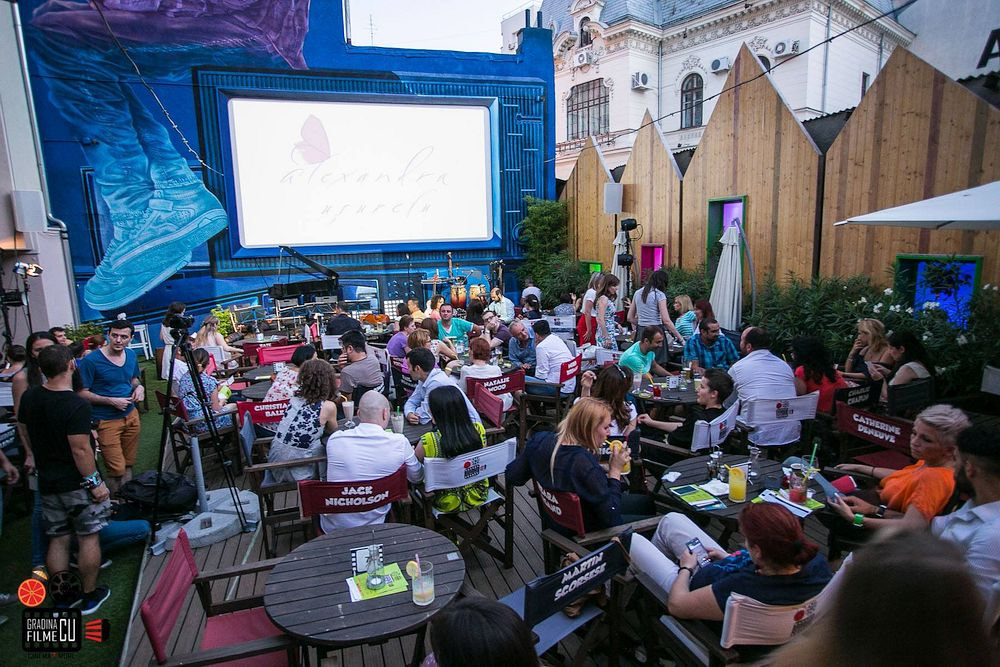 Lovers of culture and motion pictures gather each summer in Gradina cu Filme, a chic outdoor cinema in the heart of Bucharest.
An initiative of creart (Bucharest's Center of Creation, Art, and Tradition), Grădina cu Filme – Cinema & More is a charming movie garden and terrace, where you can enjoy everything from live music concerts, theatre plays, and stand-up comedy shows to alfresco movie screenings – all in a lively, cultured atmosphere.
Szimpla Kert, Budapest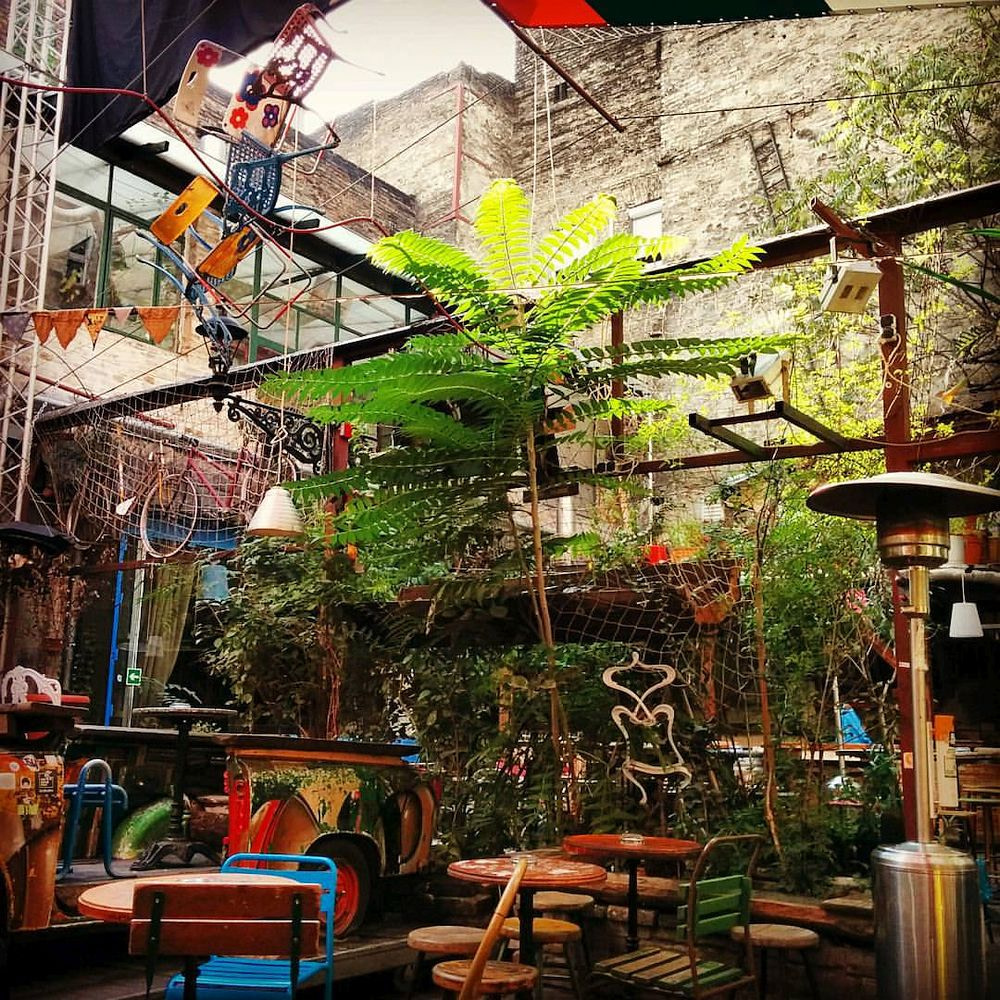 Housed in a formerly abandoned building, Szimpla Kert (Simple Garden) is not just one of Budapest's most famous ruin pubs, but also an inseparable part of the city's alternative culture scene. Focused on finding and promoting fresh talents, the establishment plays host to a variety of events, including theme-based film screenings, contemporary art exhibitions, theatre plays, markets, and live music representations.
The décor, a creative, eclectic mix of bric-a-brac, plants, ingenious artwork, and colorful graffiti covering the crumbling walls, only adds to the atmosphere and coolness of the place.
Pluk de Nacht, Amsterdam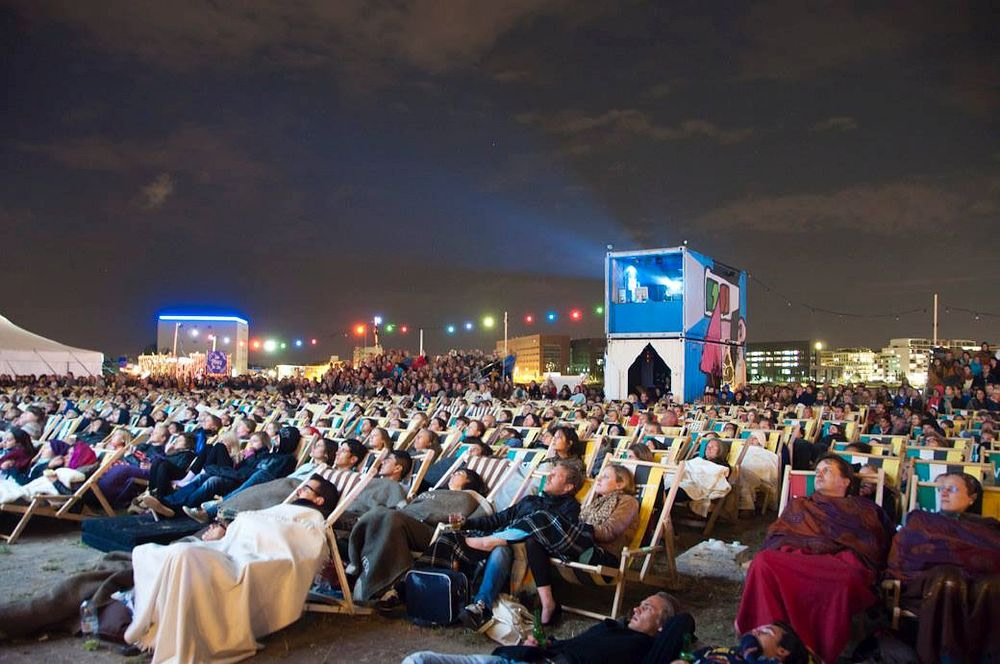 Held every summer in Amsterdam, Pluk de Nacht (Seize the Night) is the biggest open-air film festival in the Netherlands. It enjoys an idyllic waterside location at Stenen Hoofd pier, and the programme is always a surprising mix of experimental shorts, documentaries, and unreleased indie films.
Admission is free, with beach chairs and blankets provided. There's also a bar and food trucks on the premises.
Cine Kamari, Santorini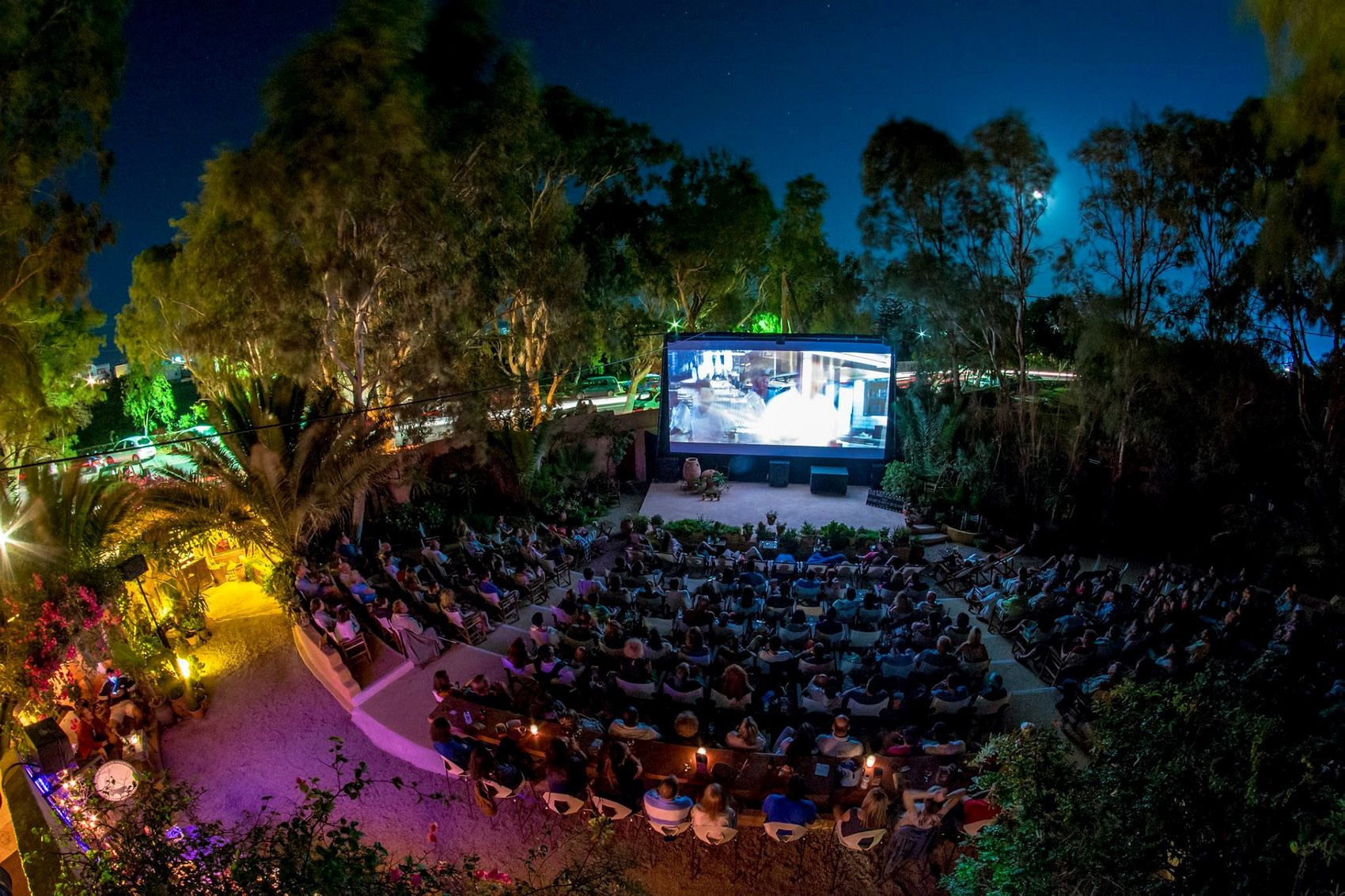 Established in 1987, Cine Kamari aims to preserve the Greeks' strong theater tradition by offering locals and travelers alike the opportunity to watch movies under the stars in a fairytale-like garden.
Considered one of the best in the world by The Guardian and Travel Channel, this charming open-air cinema is located just outside Kamari town, on the island of Santorini, and has its own bar selling snacks, cocktails, and local wine. It also hosts various cultural events, including concerts, theatre plays, and art exhibitions.
Film4 Summer Screen at Somerset House, London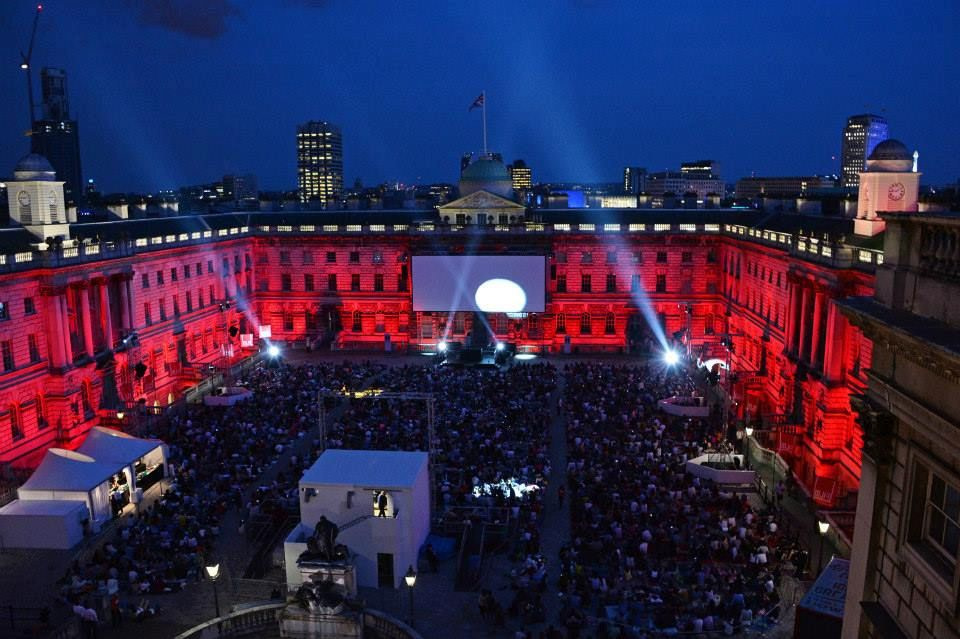 London is brimming with entertaining options, but for a unique summer night out, nothing compares with an alfresco movie in the neoclassical courtyard of Somerset House. Every August, legendary classics and contemporary favorites are projected daily on the city's largest outdoor screen during the Film4 Summer Screen at Somerset House.
The annual open-air film event is accompanied by live DJ sets, food & drink, and special guest introductions.
Amante Movie Night, Ibiza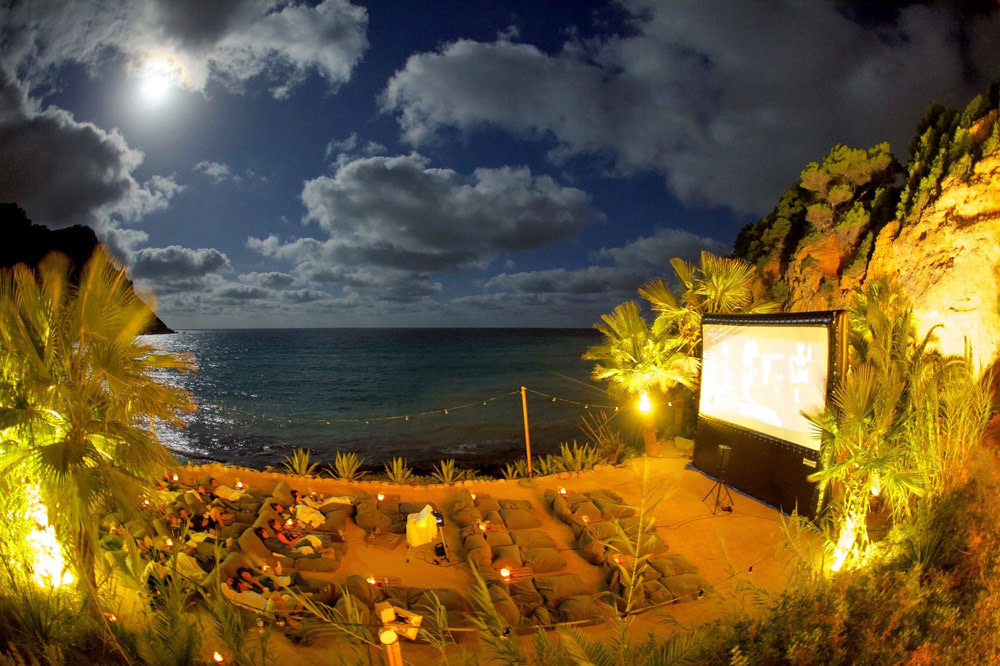 Rolling waves, dramatically illuminated rocks, and a cool, salty breeze set the scene at Amante, Ibiza's open-air cinema by the sea. The atmospheric venue makes a unique backdrop for films under the starry Mediterranean sky. Taking place in a fairylike beachside setting near Santa Eularia, Amante Movie Night comes with fresh popcorn, world-class wine, and blissfully cozy full length bean bags, ideal for kicking your feet up and relaxing.
Few words about the history of open-air cinemas:
Born in 1916 in Berlin, open-air cinemas have traveled the world, becoming a global summer trend. Following the same concept, a couple of years later, Americans developed a craze of their own – the charming drive-in theaters, in New Jersey. The trend spread quickly all over the States, especially in the rural areas, becoming, alongside the old Cadillacs parked in front of the huge screens, an authentic picture of the 60's.
Now, when the vanishing of the American drive-in theaters has left behind nothing but fleeting memories and melancholy, the outdoor movies' drift begins to rise again, in a different shape, but with the same potential of delivering wonderful summer experiences.