Rough meets luxe and rusticity is balanced by exquisite contemporary touches at Masseria Petrarolo, an inspiring rural hideaway in the Apulian countryside. Located outside the historic town of Monopoli, one of the most beautiful towns in Puglia, the farmhouse is conveniently close to Bari, Brindisi, and the beach.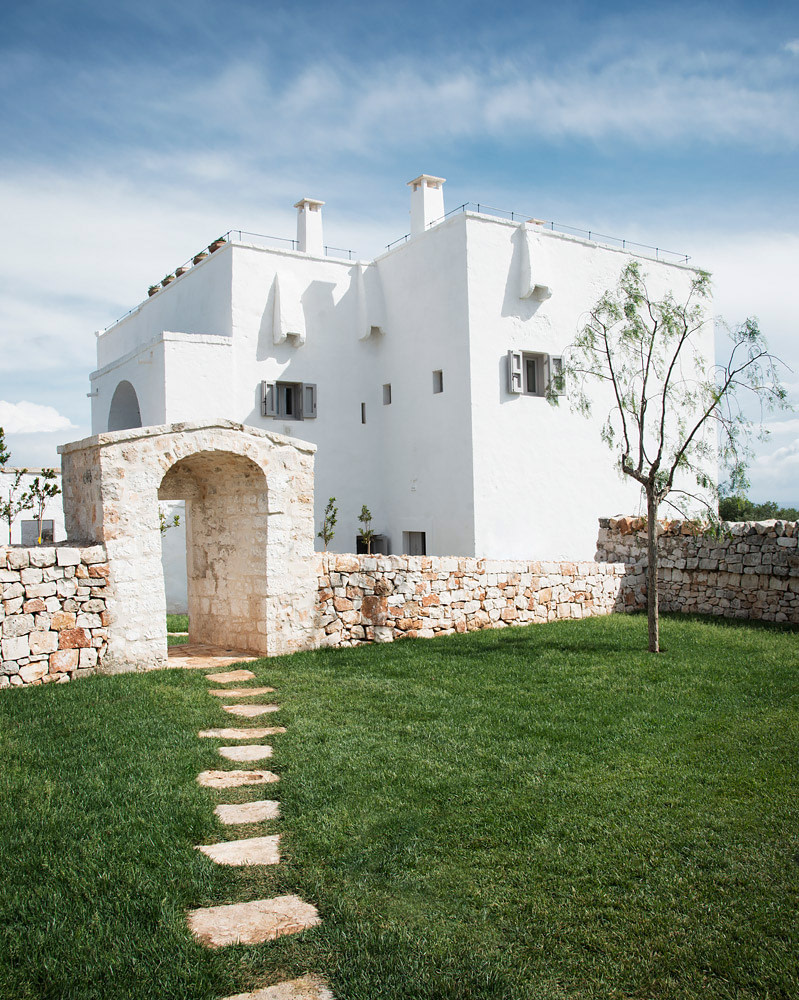 Thanks to a brilliant team of architects, designers, and local craftsmen, this former working farmhouse is now a striking designer retreat breathing rustic luxury from every brick and stone.
Built on two floors and surrounded by 30 hectares of picturesque organic farmland, the property features 8 unique bedrooms as well as a variety of atmospheric shared spaces.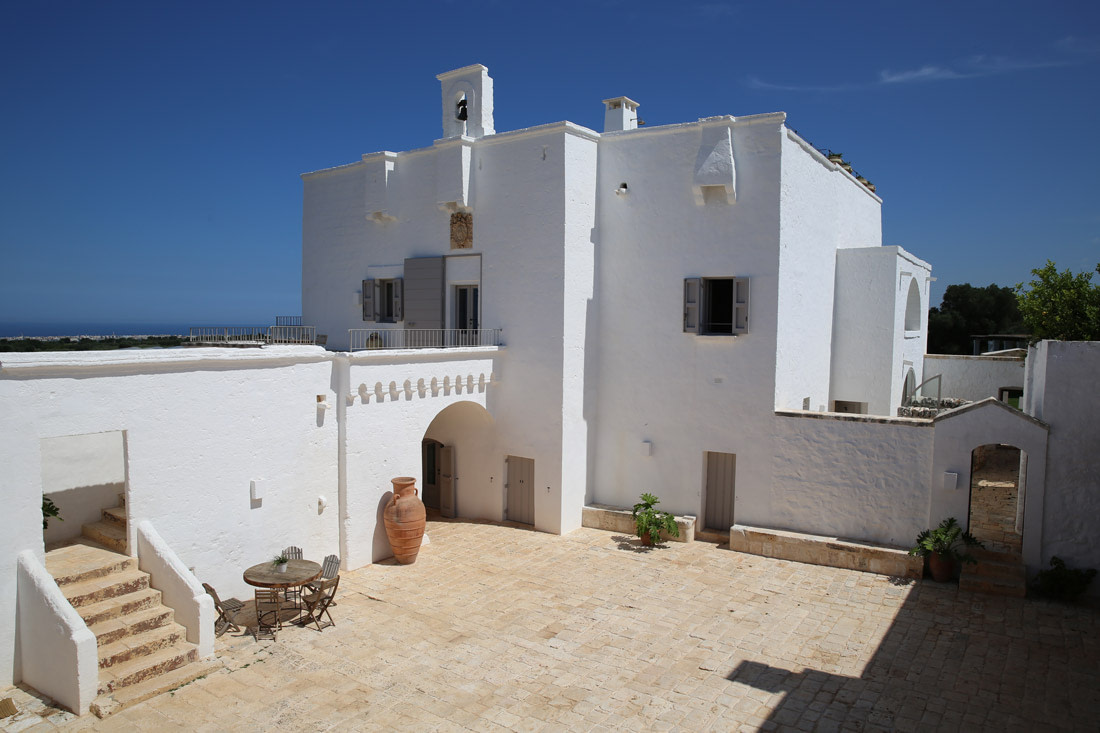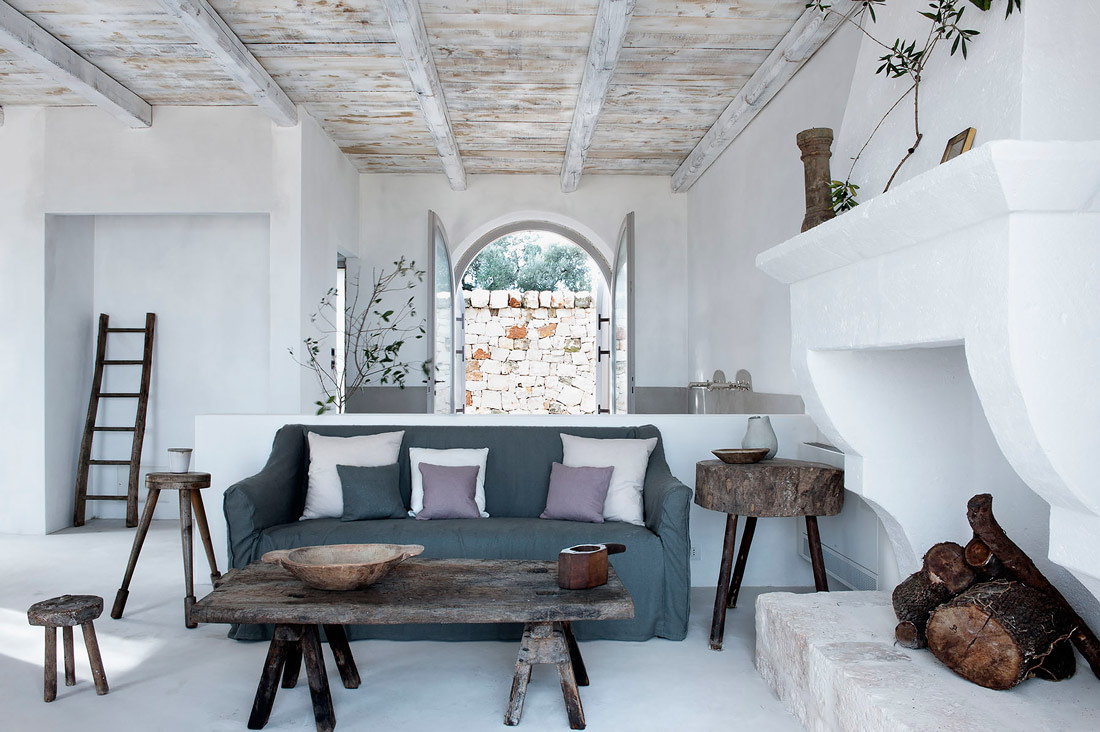 Though equally dreamy and fascinating, each suite evokes a slightly different aspect of the region's heritage.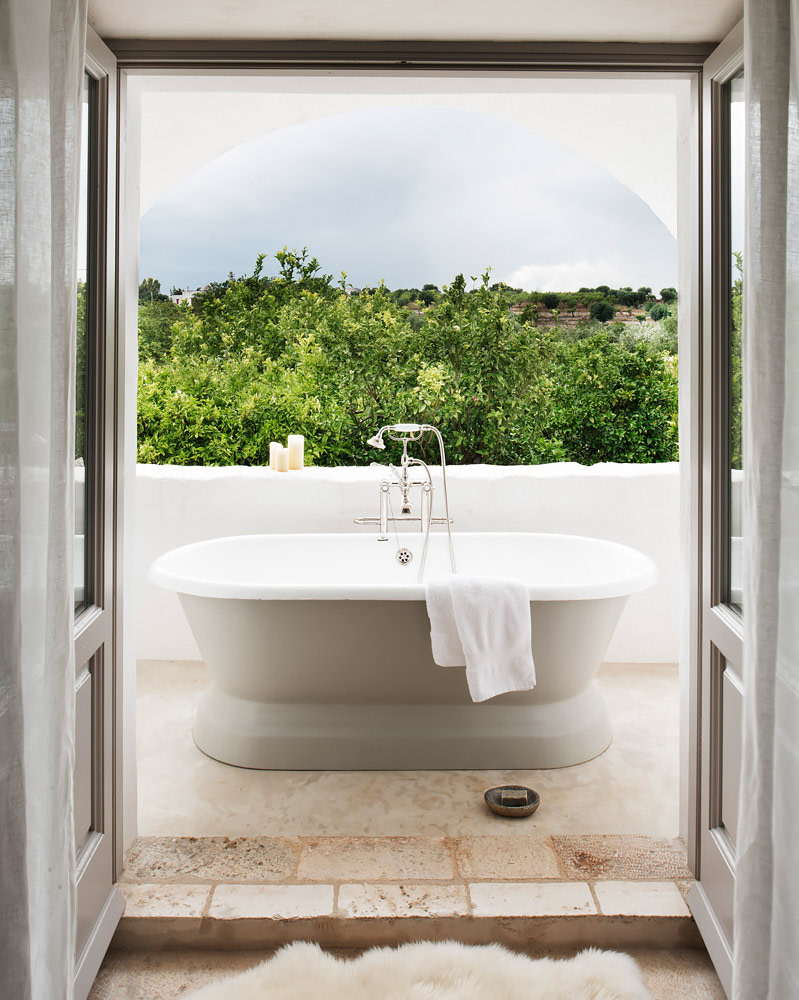 Some pamper guests with indulgent roll-top baths and private terraces; others enchant with their peaceful views across the surrounding olive groves and the Adriatic Sea; yet others transport guests back in time with ancient fireplaces, splendid vaulted ceilings, and original stone floors.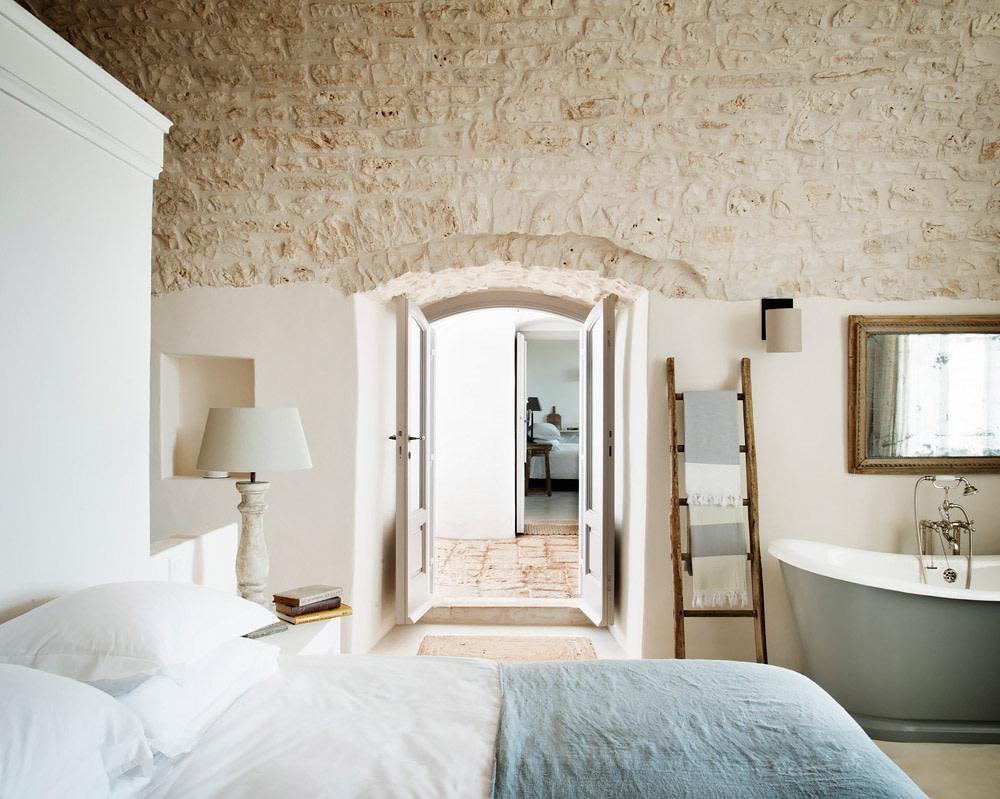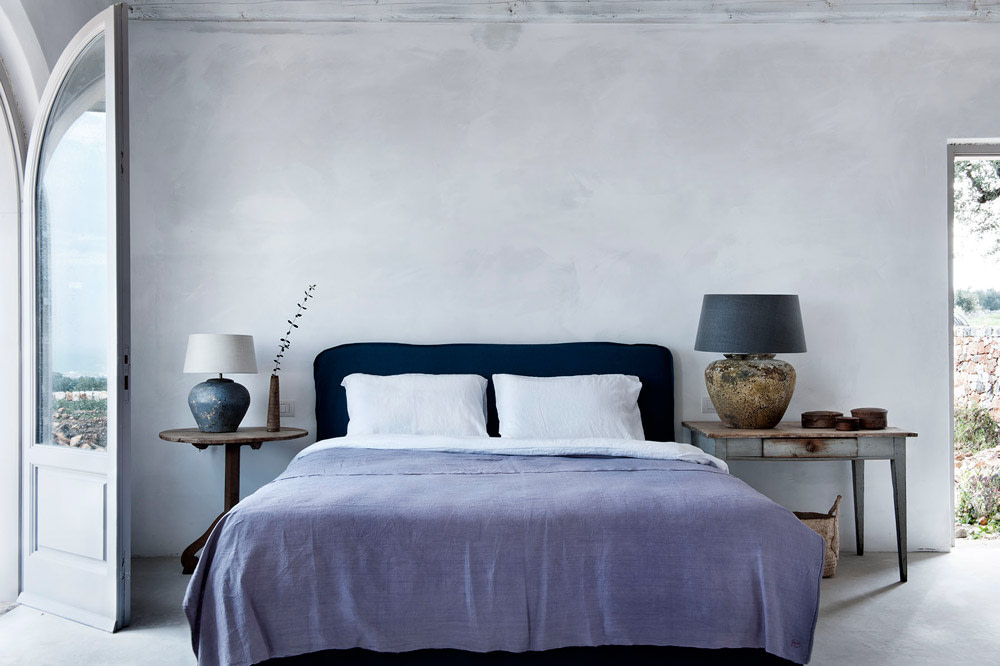 A project by Alexander Waterworth design studio, the interiors of Masseria Petrarolo are a feast for the eye, merging original architectural details and refined antiques with elegant contemporary pieces and calm, subdued colors.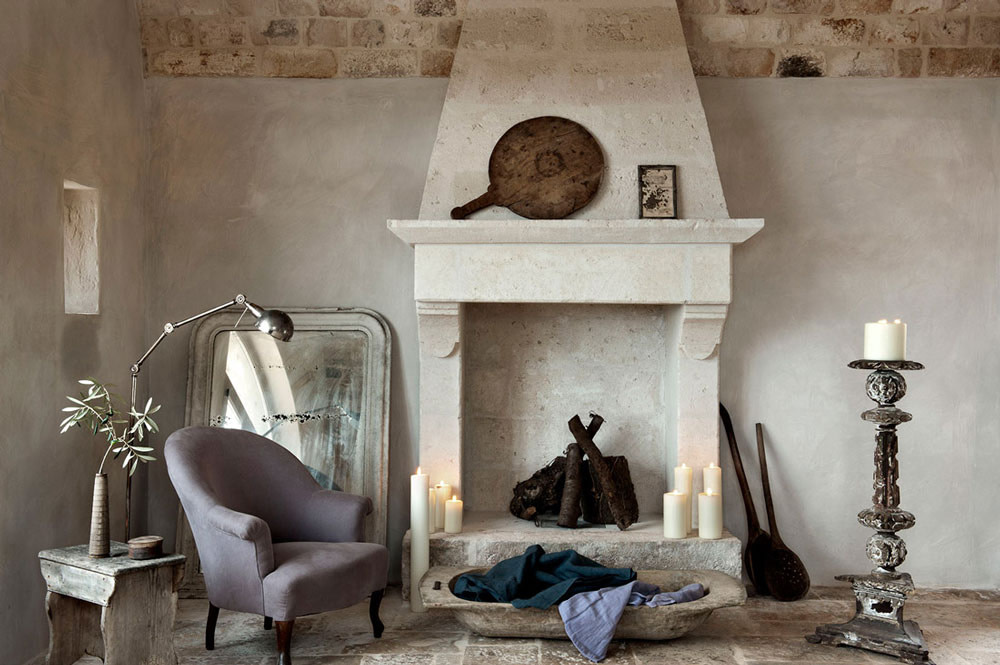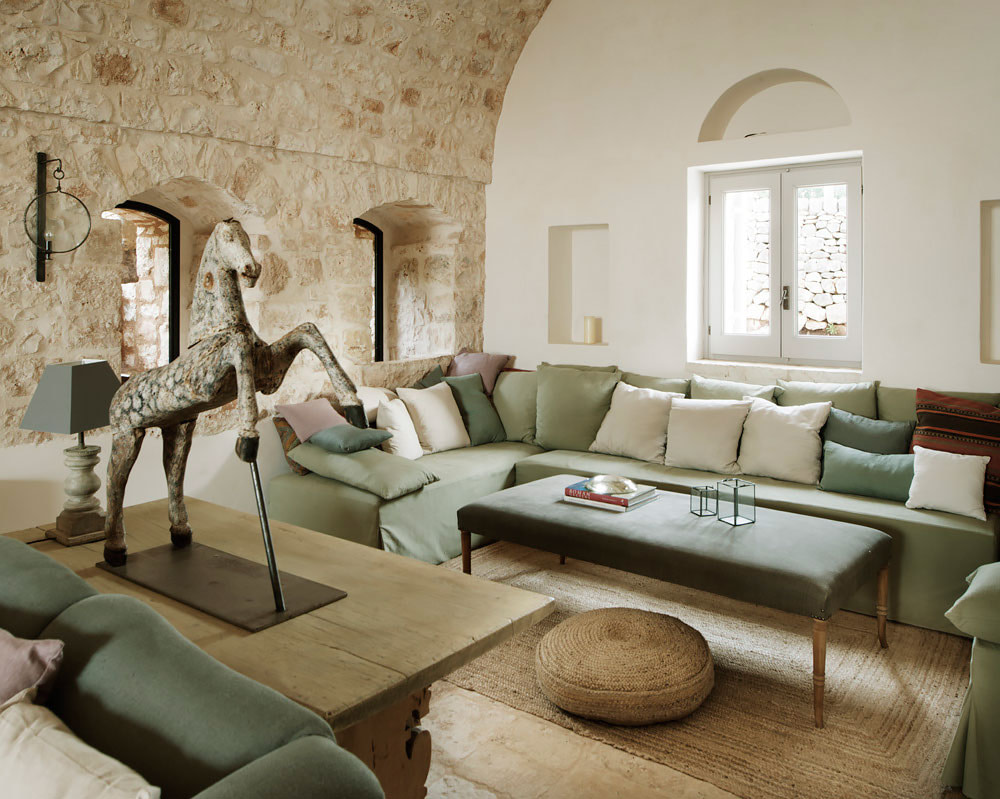 White wooden beams, exposed stone walls, and vintage inspired chandeliers create an atmosphere of historic grace and grandeur in the rustic style Trajan Dining Hall, while the charming Family Kitchen on the first floor is perfect for relaxed, intimate meals.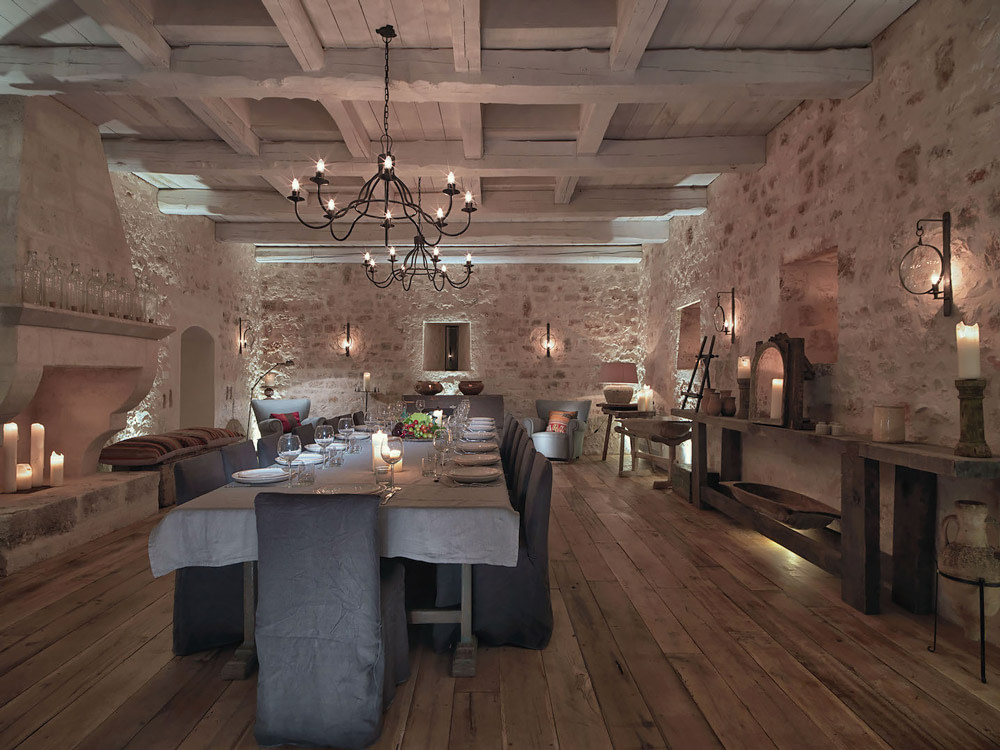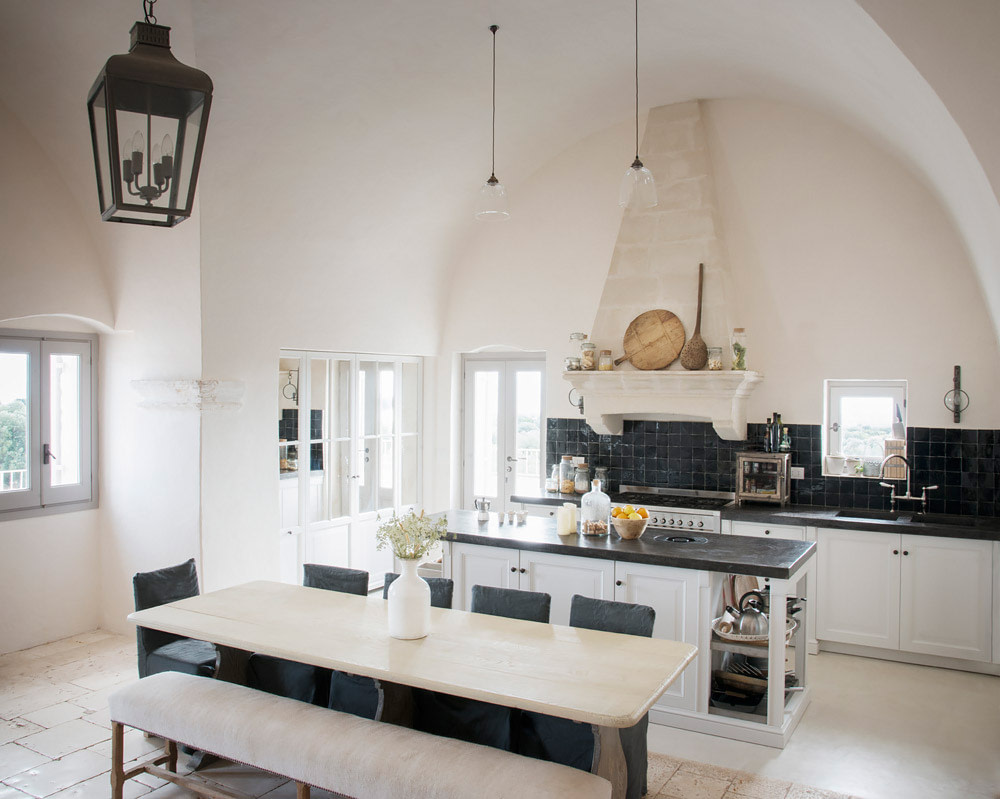 Complementing the villa's cozy, stylish, and characterful living areas are a well-stocked library, a wine room, an orangery, and a hammam.
A particularly striking feature is the rooftop terrace & pool, where you can swim and sunbathe while taking in quaint views of the countryside.
Just as exciting is their beautifully restored Airstream, which makes for a comfortable and romantic back-to-nature getaway.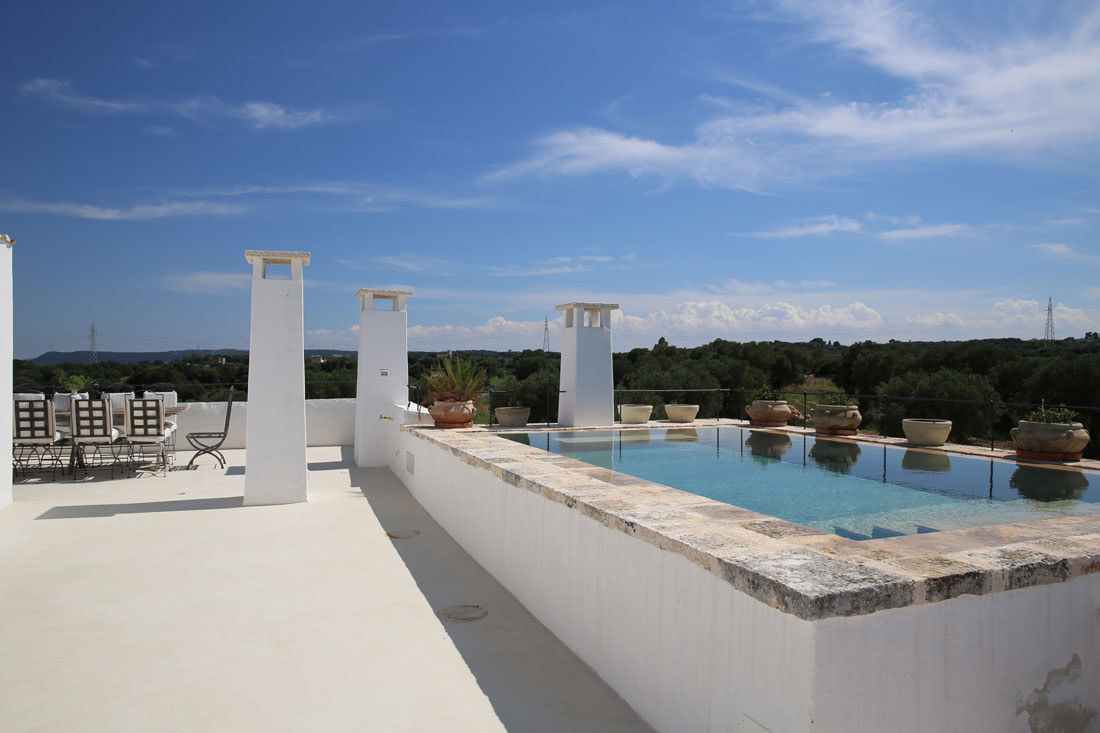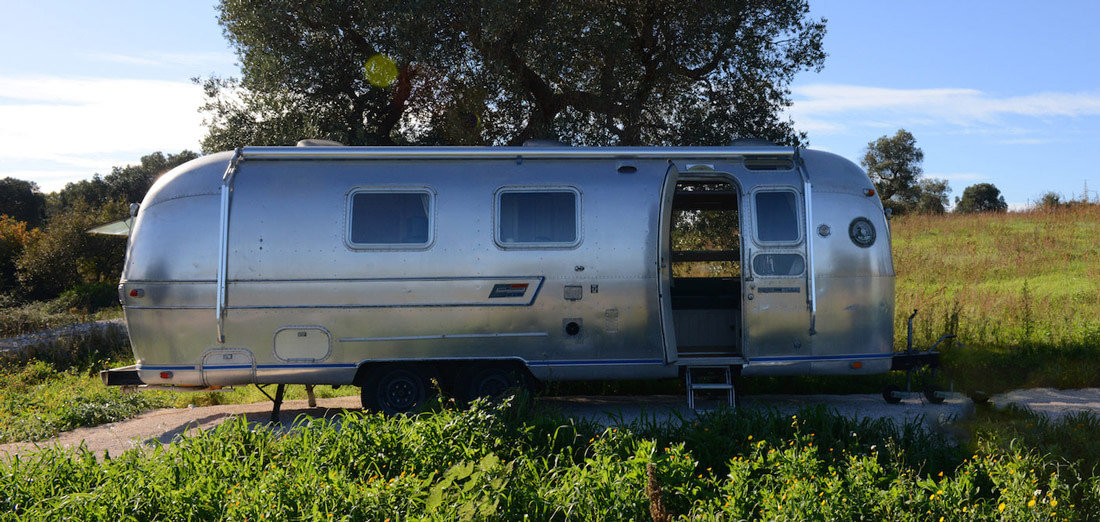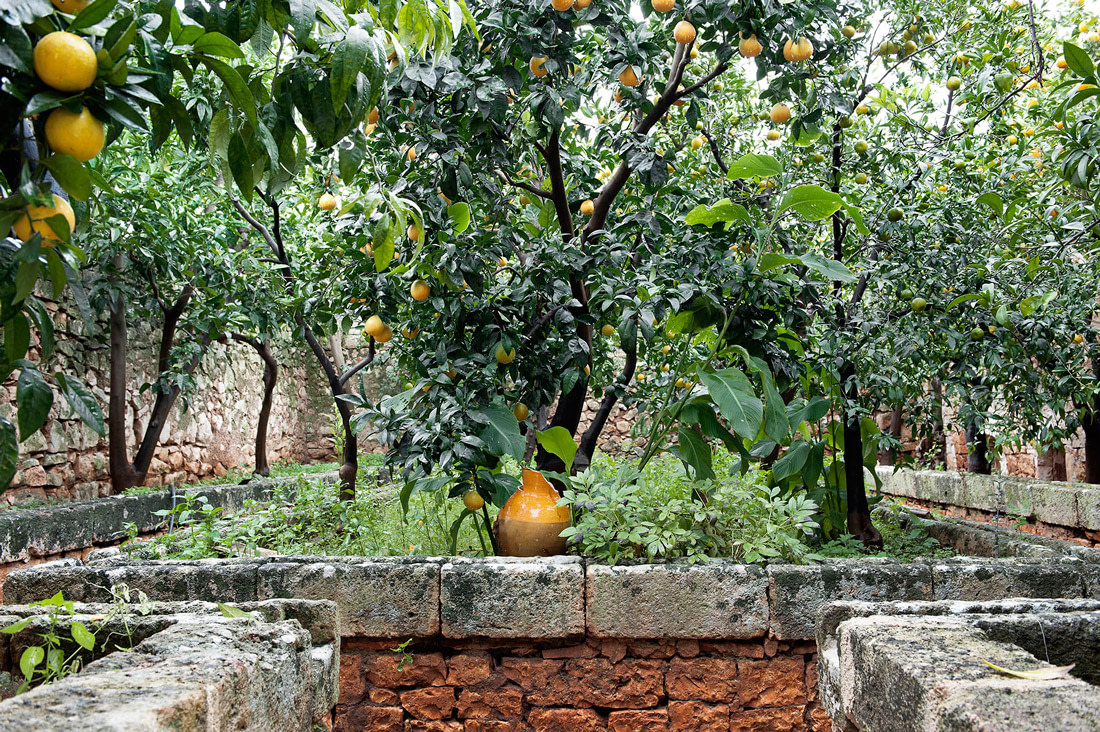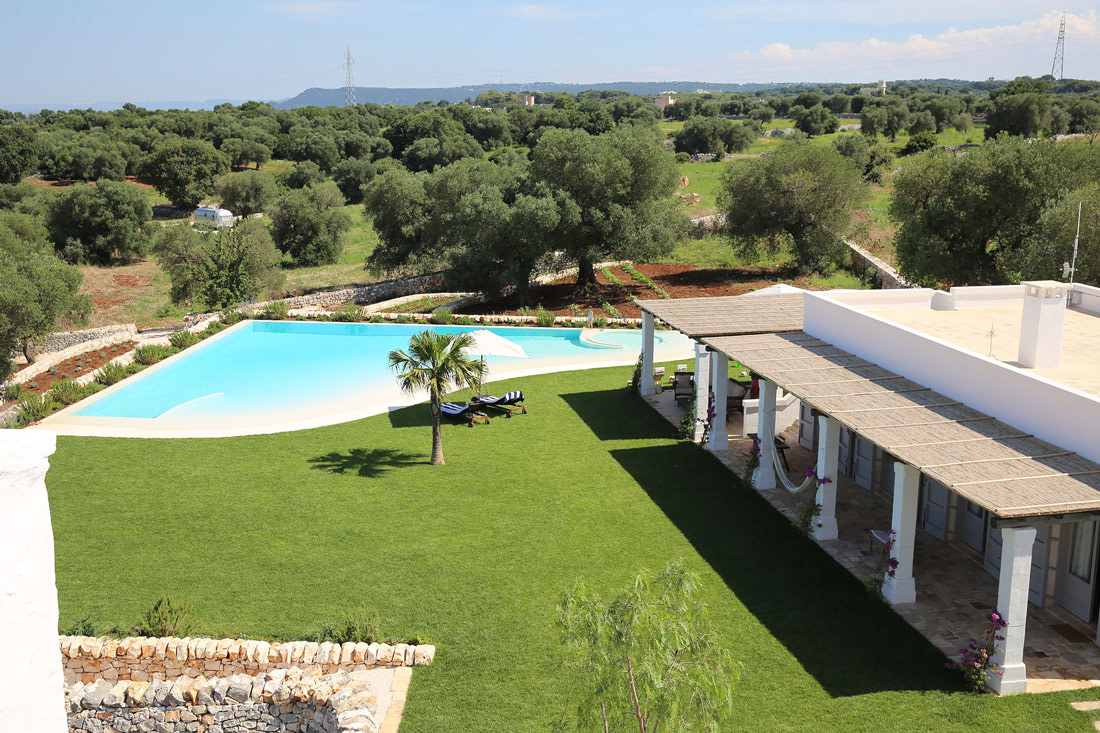 Nevertheless, the estate is home to wonderful gardens and fragrant citrus groves, a larger main pool, a beautiful chapel, and a variety of terraces designed for outdoor dining and entertainment.