First of all, what is a landscape hotel? – This relatively new concept refers to a type of accommodation designed to blend in with the surrounding environment and highlight the natural beauty that surrounds it.
Consequently, landscape hotels are built with a deep respect for the environment using sustainable methods and materials, and feature a clean, modern, organic design that adapts to the local topography, instead of disrupting it. They usually reside in protected areas and remote locations of outstanding natural beauty, offering guests a chance to escape the madding crowd, reconnect with nature, and fully immerse themselves in the epic scenery.
Take a break from city living with a stay at one of these striking landscape hotels around the world, where nature takes center stage:
Sacromonte Landscape Hotel, Uruguay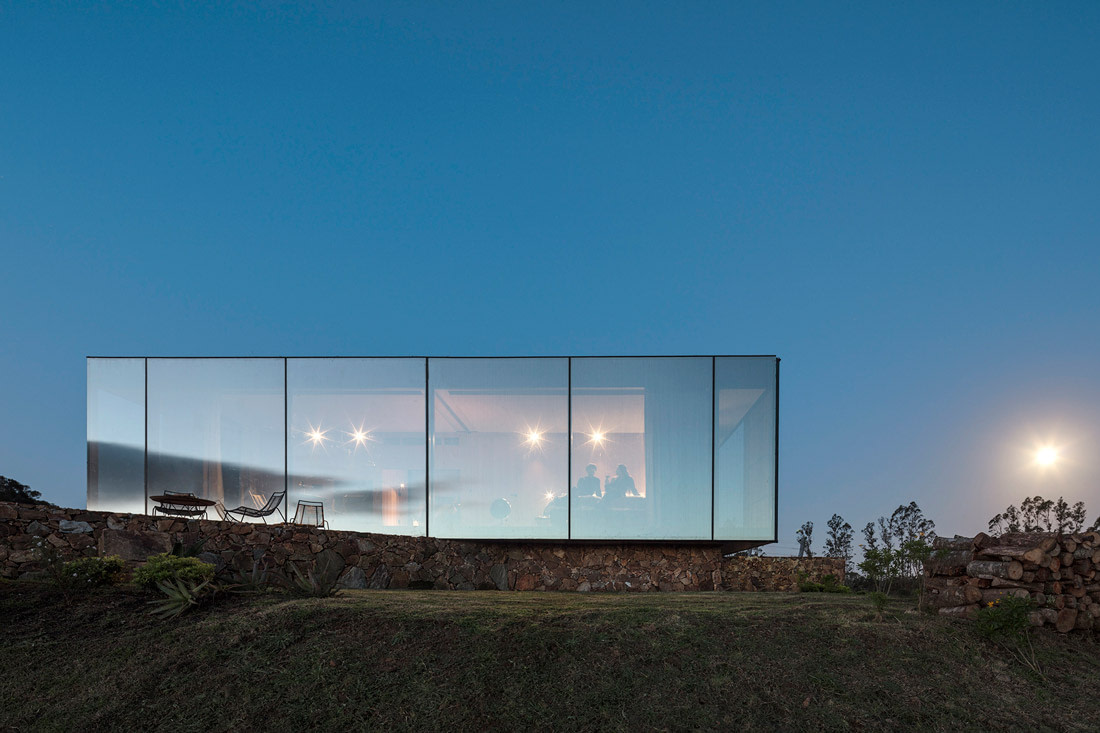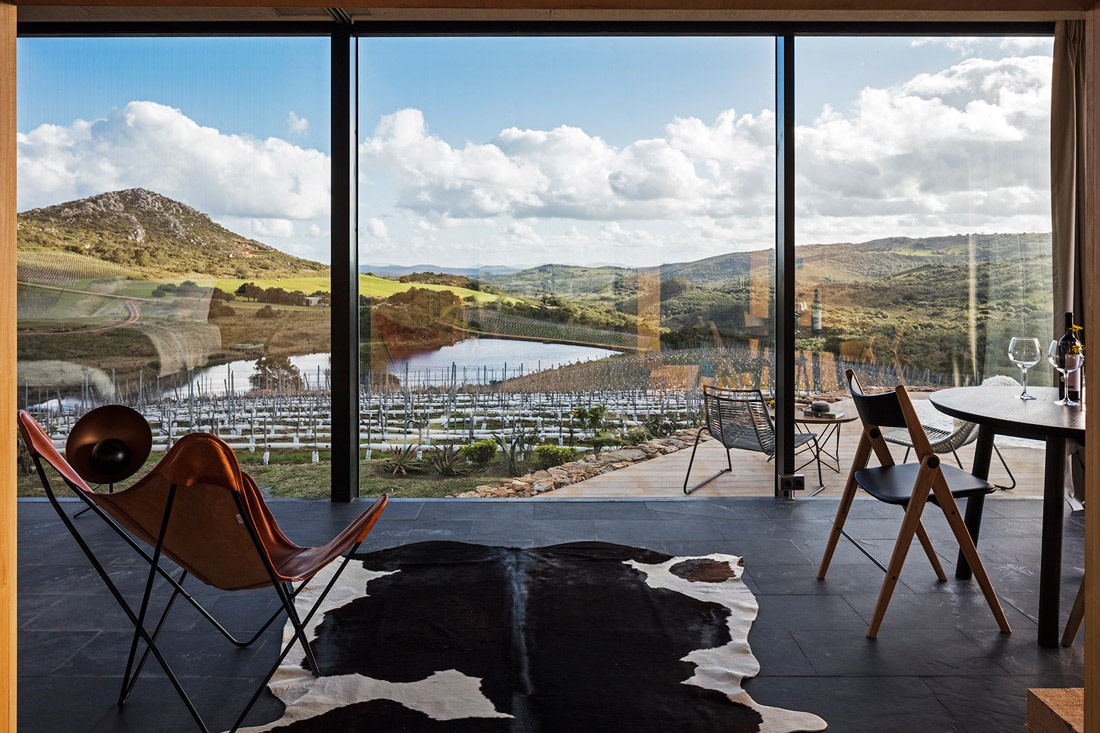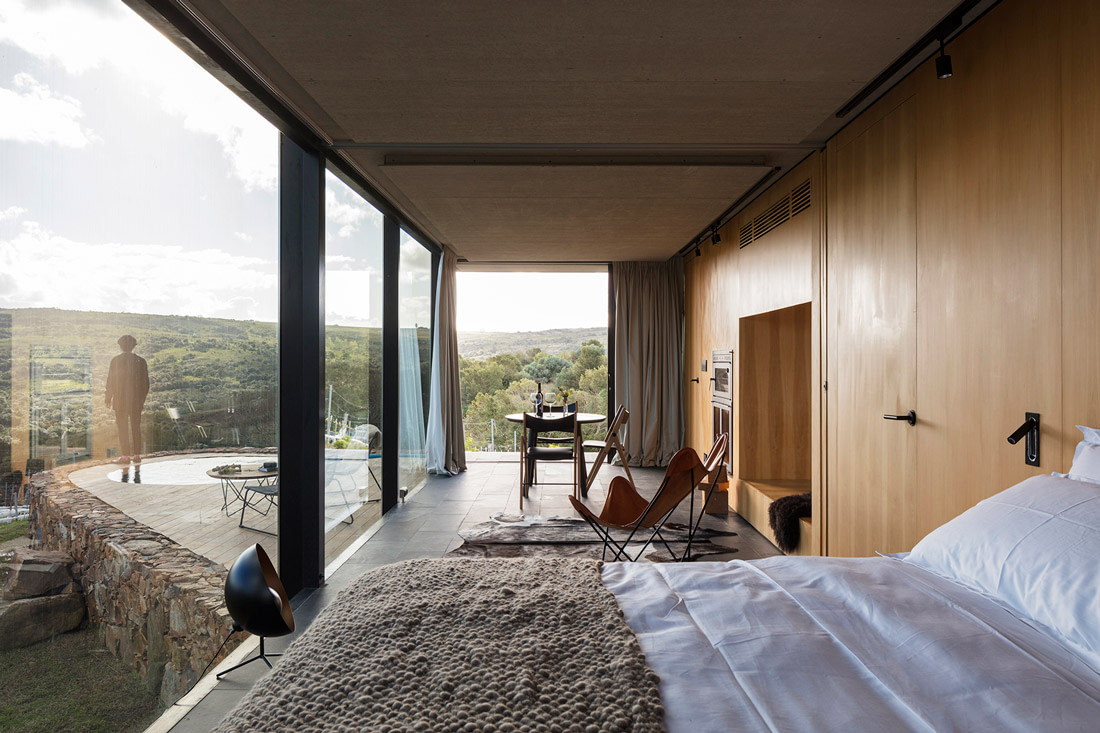 Designed by architecture studio MAPA, the 13 prefabricated steel structures comprising Uruguay's Sacromonte Landscape Hotel seem to miraculously disappear into the untamed mountains of Maldonado.
Surrounded by remote nature, each stylish, contemporary cabin is clad in mirrored glass and perfectly stacked wood slices, becoming one with the environment. Private circular pools make sure the surroundings are perceived through all the senses, while inside, dark locals stone, oak wall panels, and glorious floor-to-ceiling windows enhance the unique feeling of being totally immersed in the scenery.
This wanderlust-worthy landscape refuge is spread over 100 hectares of wild meadows, young vineyards, and spring-water reservoirs, halfway between Punta del Este and José Ignacio.
Bergaliv Landscape Hotel, Sweden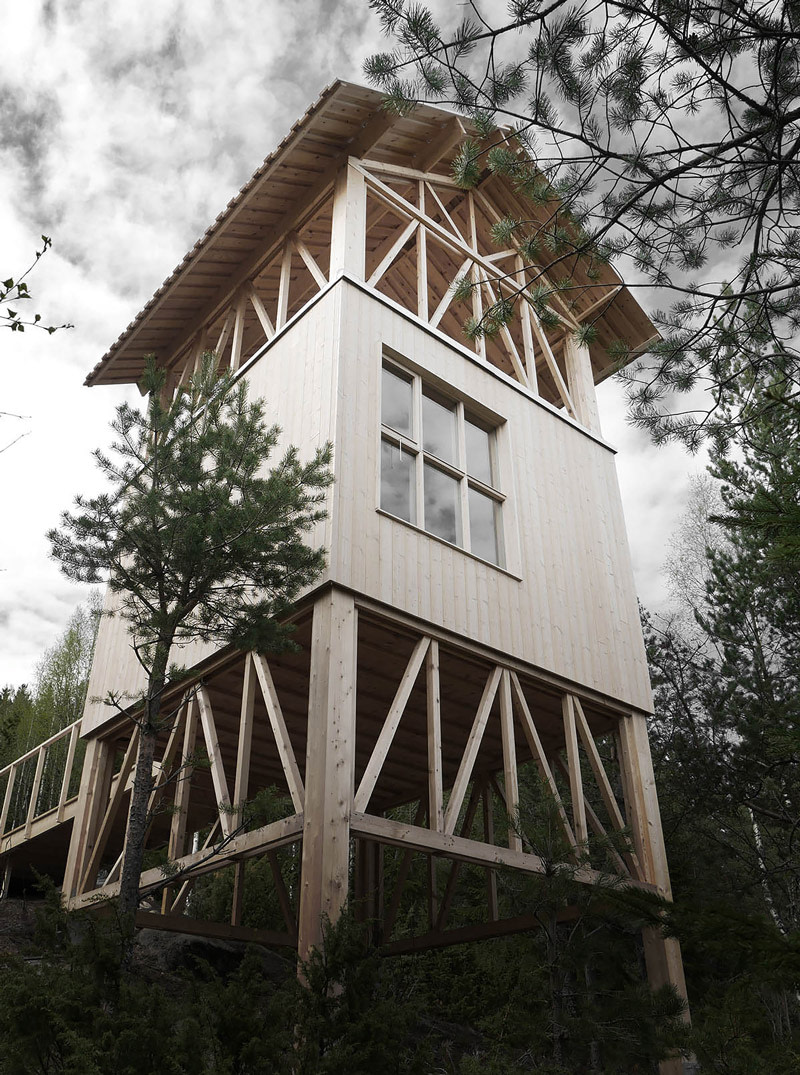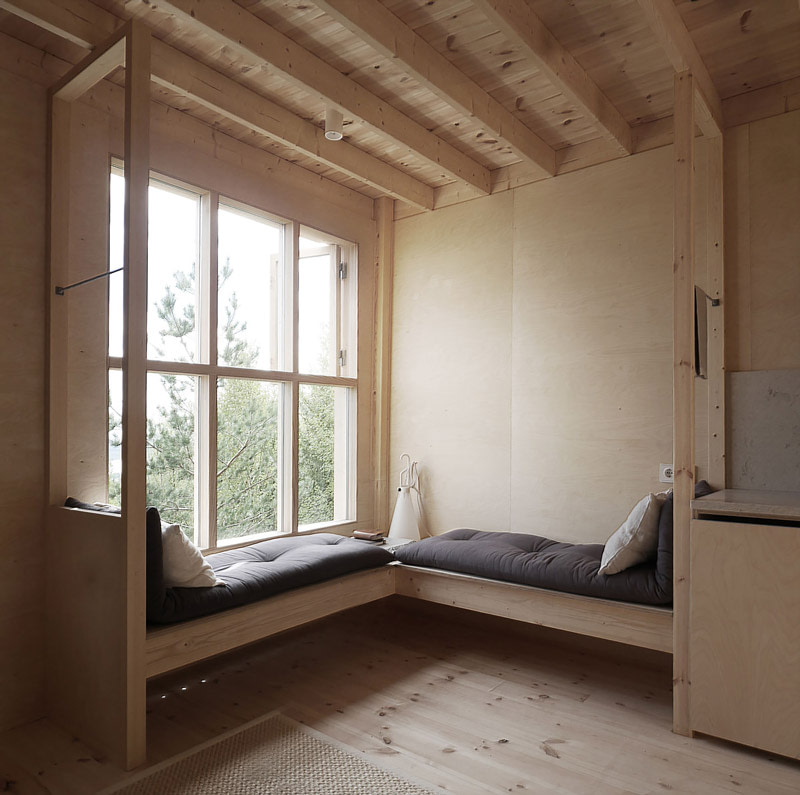 For a contemplative nature-focused stay in northern Sweden, look no further than Bergaliv. Although still under development, the hotel's mission is clearly stated – to give guests the feeling of being one with nature.
Responsible for the design of the hotel's first getaway (there will be four in total) is Stockholm-based architect Hanna Michelson. Conceived as a romantic retreat for two, the 33-foot-tall timber-clad structure is called The Loft House and has been raised up on stilts on a former ski slope in order to allow uninterrupted views over the surrounding treetops and the Ljusnan River valley below without disturbing the environment.
Paying homage to Scandinavian building traditions, the earthy, minimalist interiors – finished in raw, natural materials and sparsely decorated – blend beautifully into the woodland landscape.
VIVOOD Landscape Hotel, Spain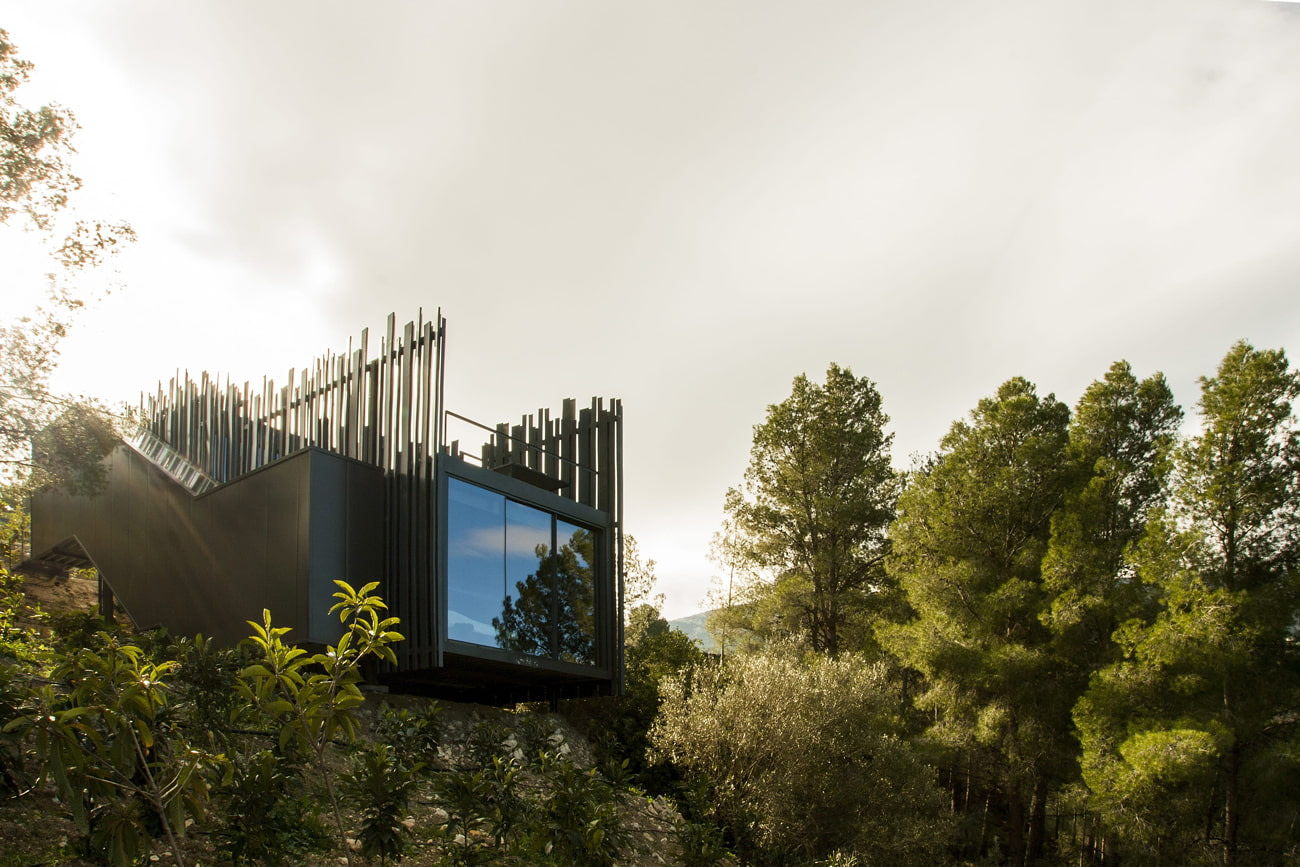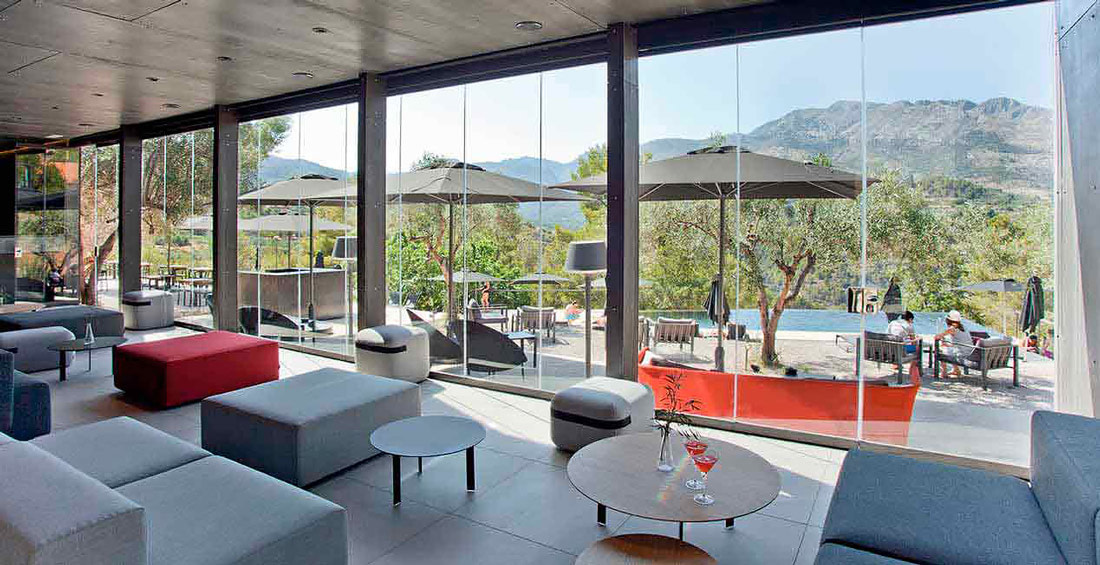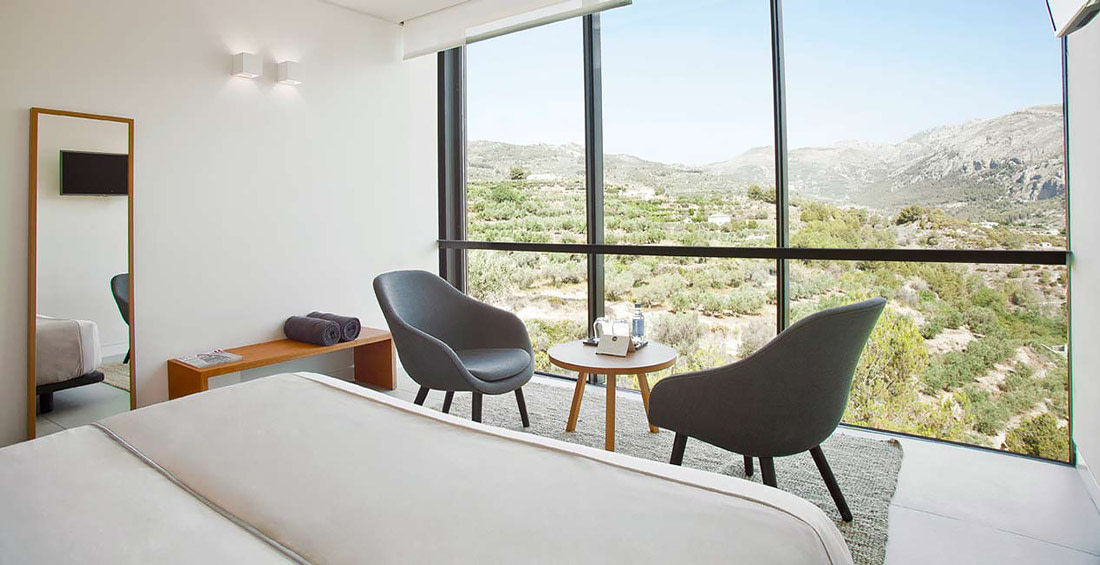 Nestled in the heart of Alicante's spectacular Guadalest Valley, VIVOOD Landscape Hotel combines natural beauty, cutting-edge design, and sustainable practices to provide guests with an authentic get-away-from-it-all experience of uncompromising comfort.
The exclusive adults-only retreat comprises 25 independent suites – each of them a slick eco-friendly prefabricated unit, complete with panoramic shower, minibar, and floor-to-ceiling windows framing unobstructed vistas of the rugged scenery outside.
Designed by Spanish architect Daniel Mayo, all cabins feature crisp white walls and grey ceramic tiled floors, and the superior suites come with private outdoor terraces & Jacuzzis. Adding to VIVOOD's sustainable practices, its elegant fine-dining restaurant serves healthy meals prepared exclusively with organic local produce.
Juvet Landscape Hotel, Norway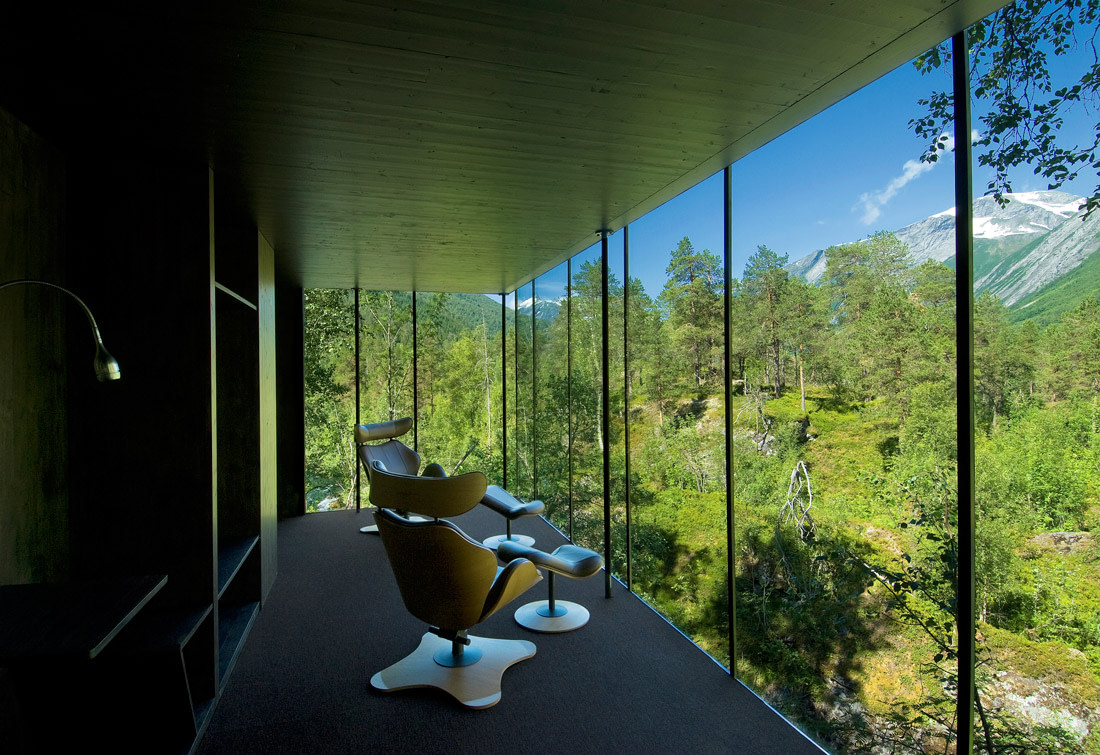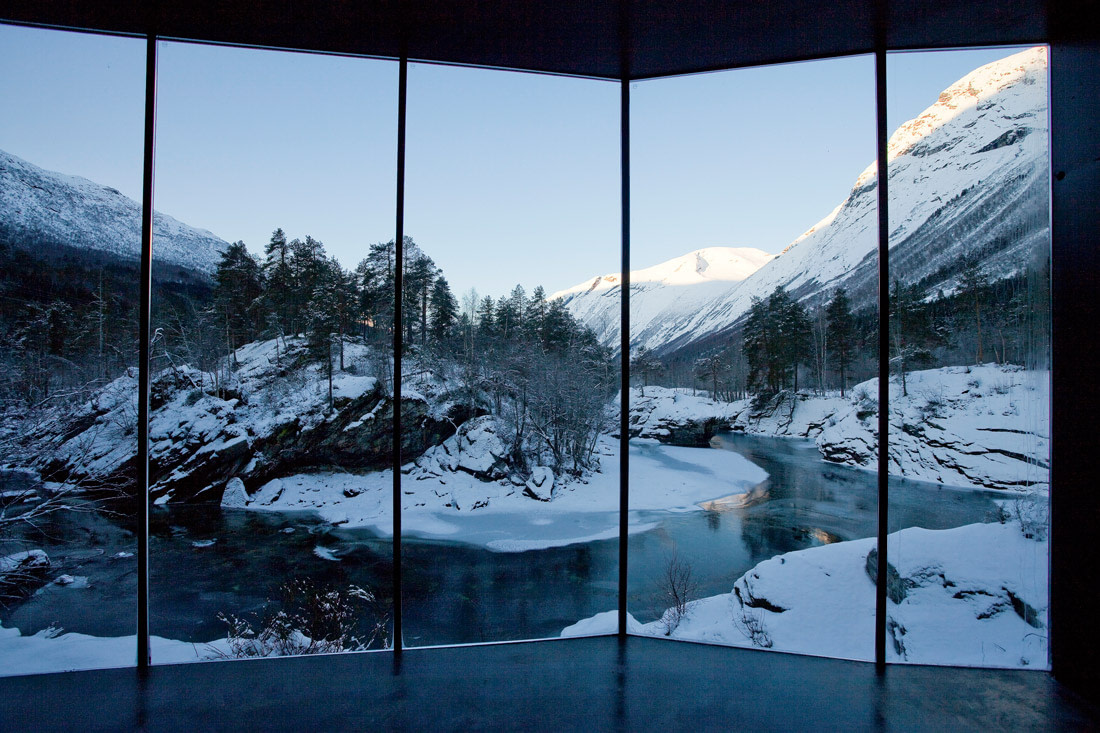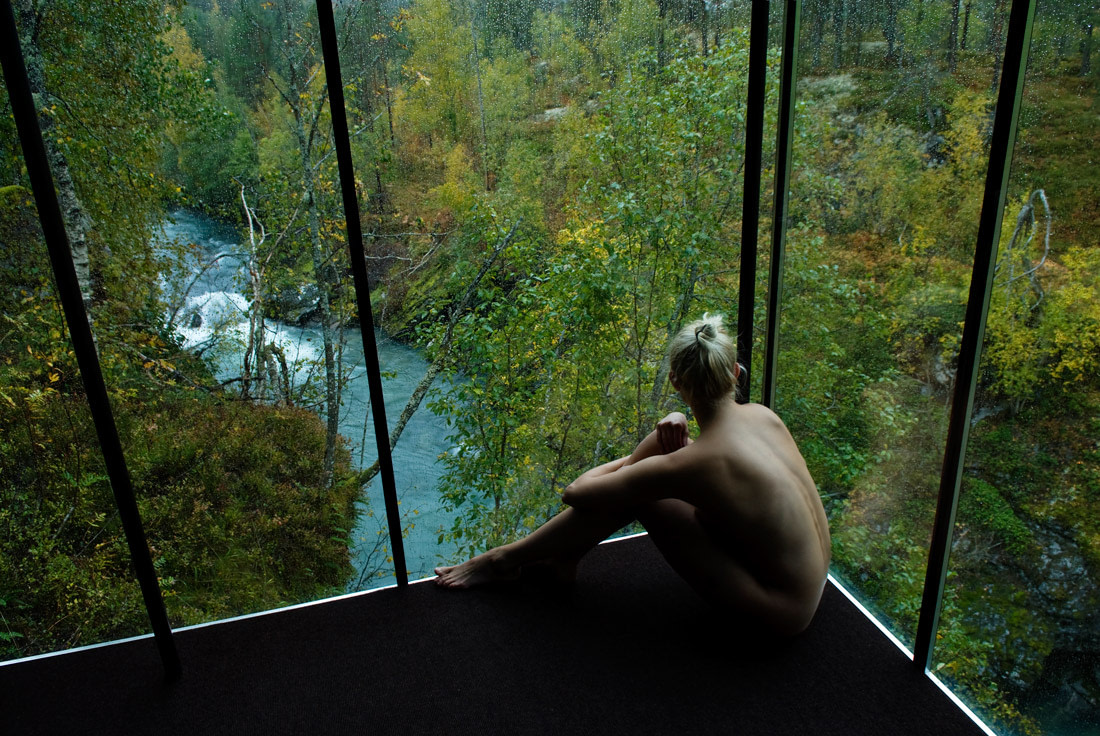 Tucked away in the Norwegian wilderness, near the fjord-side western town of Åndalsnes, Juvet is Europe's first landscape hotel – a dreamy nature retreat that blends seamlessly with its wild, dramatic surroundings.
A project by architects Jensen & Skodvin, the striking, modernist establishment has been used as a shooting location for cult film Ex Machina, but it also offers accommodation for mere mortals in 9 designer wooden structures camouflaged into the natural environment. These include 2 birdhouses inspired by the traditional Norwegian stabburet, as well as 7 glass cubes on stills, called landscape rooms.
Capturing everything from river to mountain, views vary greatly from one unit to another, but one thing remains constant – a deep, intimate connection with the natural world outside.
Farmhouse-style meals are sourced naturally and served in the lovingly restored old barn, while the dark concrete spa area is carved into the land by the river and features an outdoor hot tub, steam room, and a relaxation area with open fireplace.