Tucked in a serene corner of rural Norway, Juvet Landscape Hotel makes the most of its stunning location with locally-crafted furnishing, spaces rich in cultural connotations, and glass walls that let the outside world be part of the décor.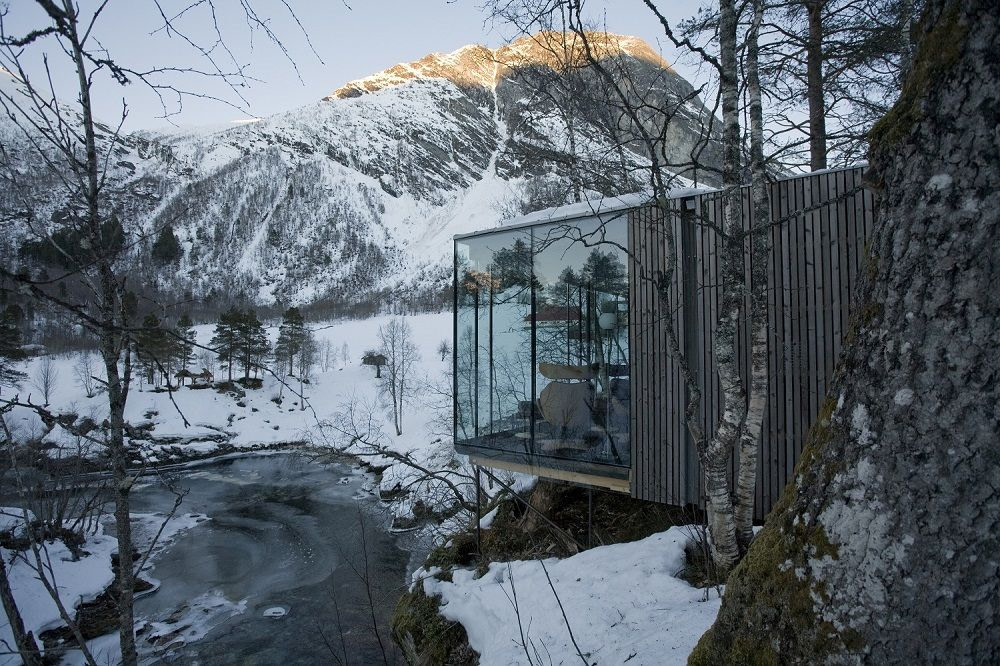 Nestled in the farmyard of Burtigarden farm, outside the town of Åndalsnes, this hotel designed by Jensen & Skodvin Architects impresses with its exceptional architectural concept that combines tradition with innovation to deliver visually stimulating experiences.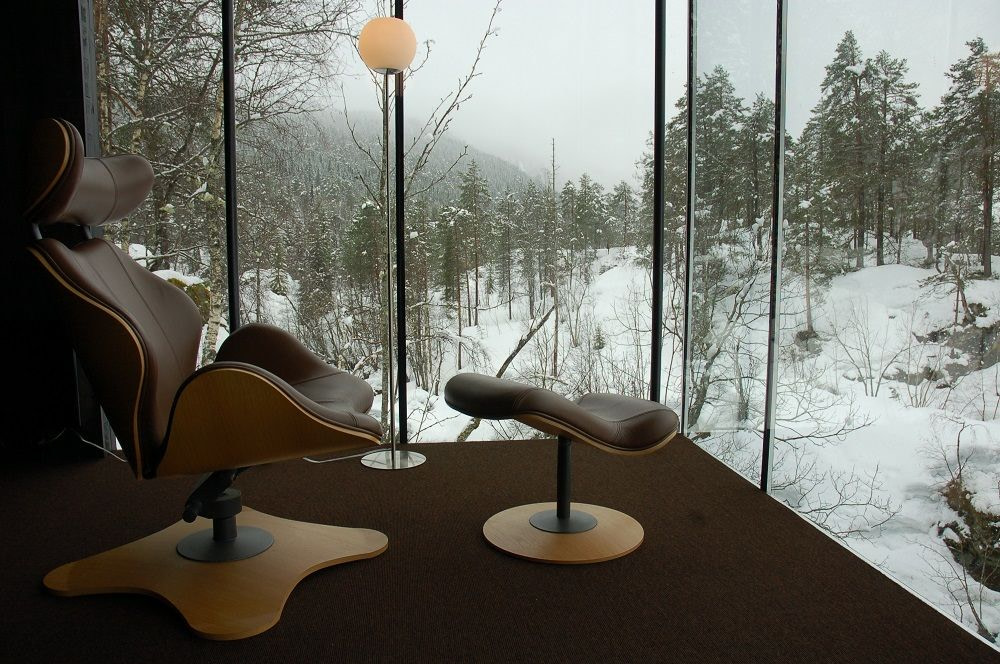 Its 9 rooms are actually independent, exclusively designed units complete with Wi-Fi, modern, minimalist décor, and splendid views of the nature reserve outside. Overall, there are 7 cube-shaped landscape rooms with striking glass walls, and 2 suspended lodges that resemble bird nesting boxes while taking inspiration from the old Norwegian stabbur (food storehouse).
Accommodation is also available in the farm's ancient – yet lovingly restored – mountain cabin and mill house, and the century-old barn shelters the kitchen, a lounge area, and a dining/sitting room with open fire.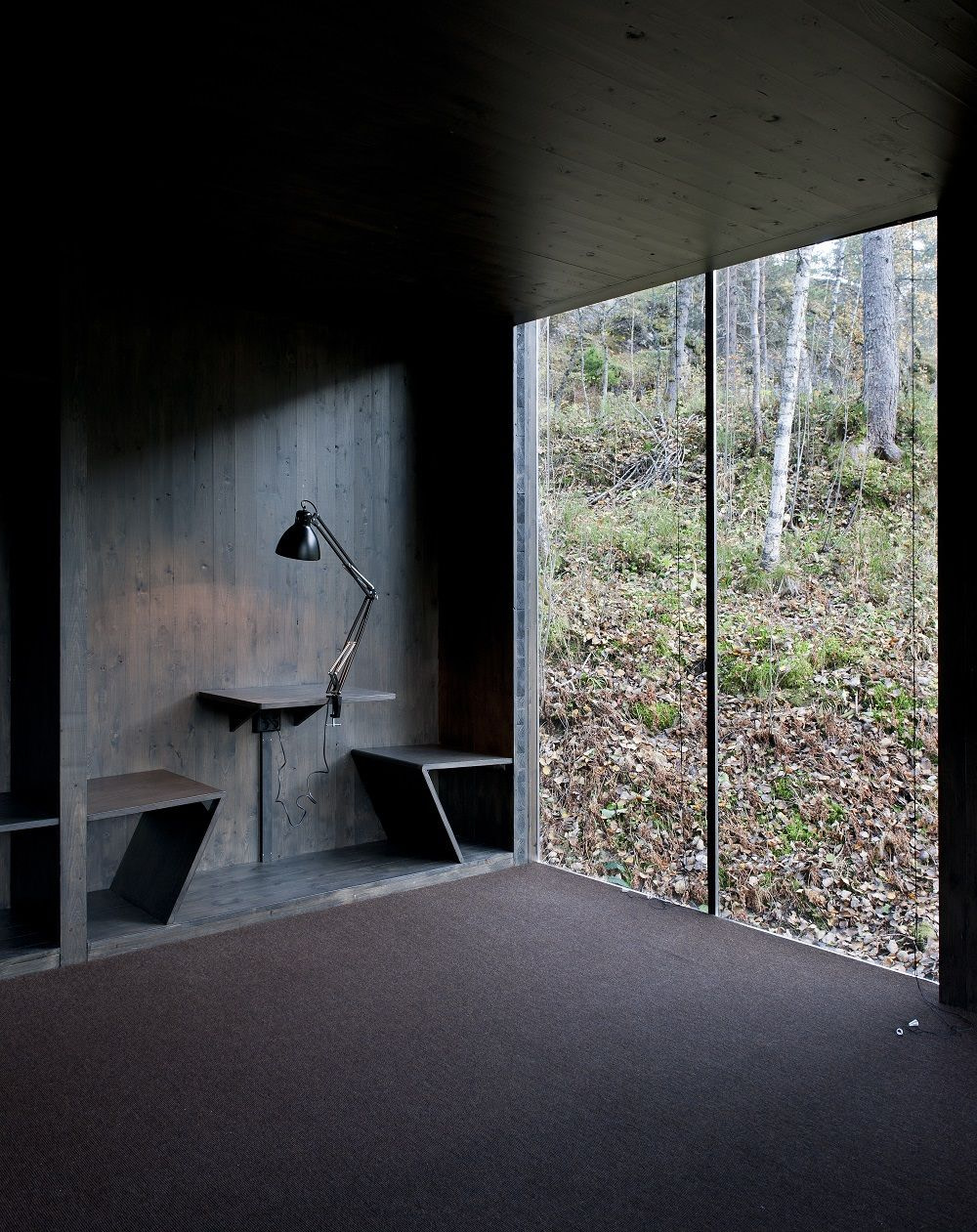 Among the hotel's offerings, you'll find an exquisite selection of local food & drink and a delightful Nordic spa with steam room, outdoor hot tub, and striking relaxation areas.
From its privileged setting to the outstanding design and first-class services, this place leaves a long-lasting impression on the minds of the visitors, yet no trace on the environment. And with nature taking center stage both inside and out, it's no surprise Juvet bills itself as the first landscape hotel in Europe.
Juvet Landscape Hotel has served as a filming location for the British science fiction movie Ex Machina (2015), and given its spectacular architecture and otherworldly scenery, it's no wonder why.