Combining indigenous Cycladic architecture with immaculate designer interiors and refined amenities, Kenshō, which means "enlightenment" in Japanese, sets new standards for luxury boutique accommodation in Mykonos.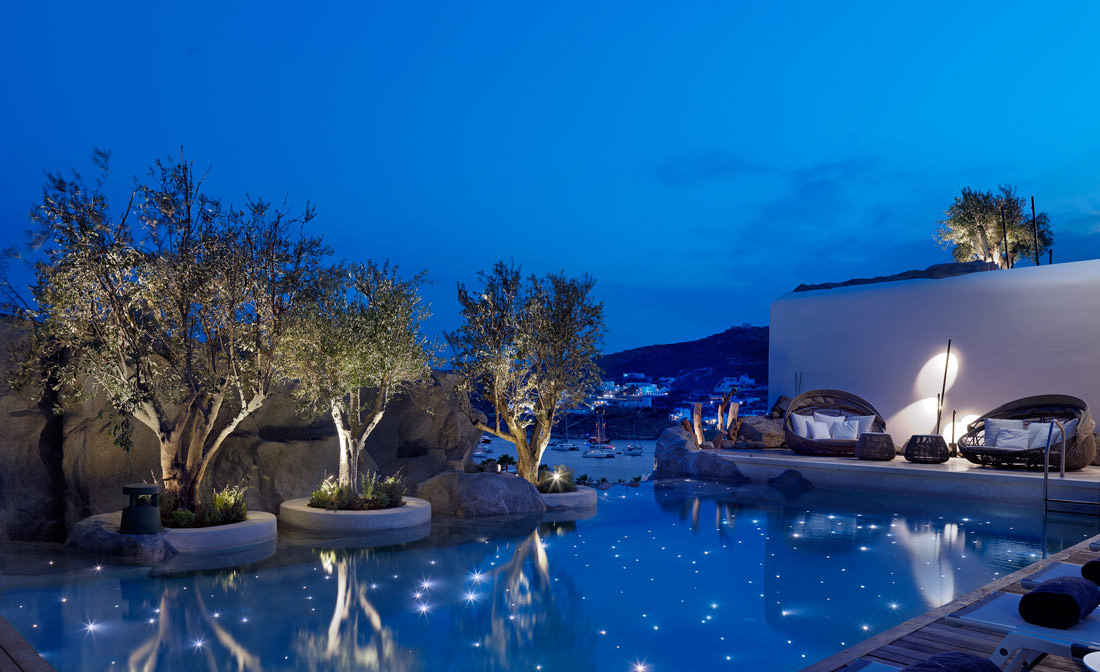 Overlooking the spectacular Ornos Bay, the hotel boasts 25 rooms and 10 suites, each individually styled by renowned designers such as Patricia Urquiola and Paola Navone. The clean, stylish interiors evoke the minimalist beauty of the surroundings, incorporating natural materials such as wood and stone, as well as sleek designer furnishings, authentic artwork, and cutting-edge technology.
Everywhere else, traditional whitewashed walls reflect the bright Greek sun, while artful details throughout add a touch of sophistication.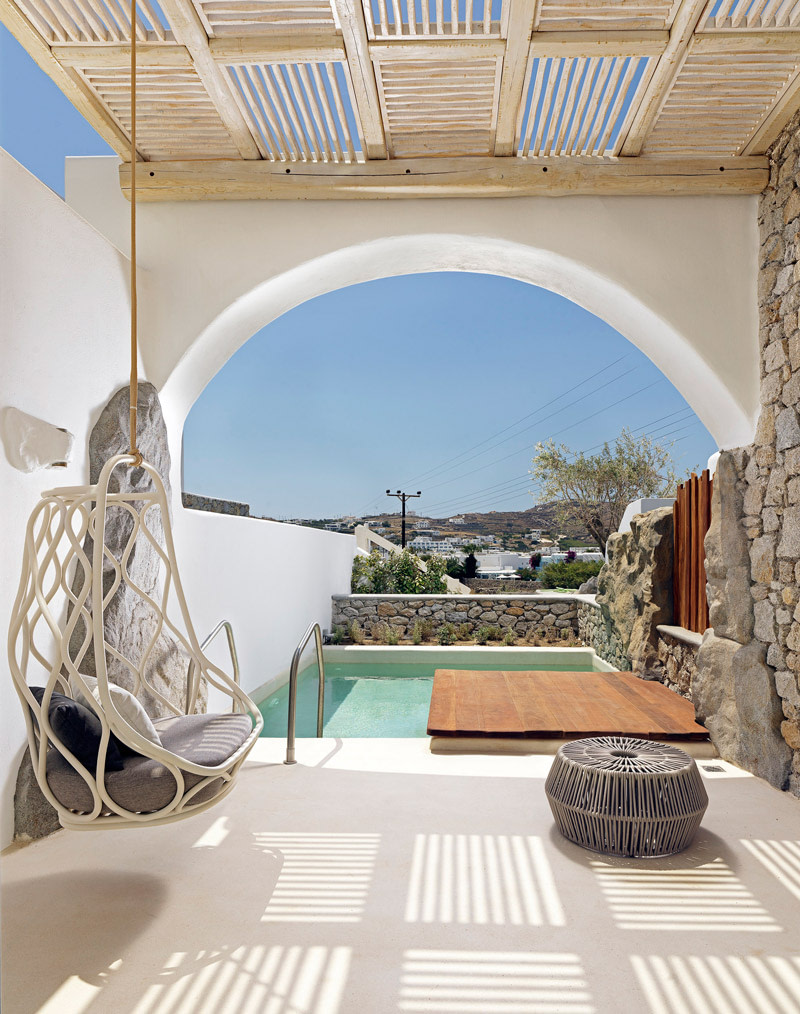 Fully stocked mini bars, deluxe cotton linens, and personal iPads with custom app & unlimited music lists come as standard in all units, as do flat-screen TVs and ergonomic workspaces. Rooms have either a panoramic alfresco Jacuzzi or a private outdoor area with plunge pool, and some of them also feature gorgeous freestanding tubs and twinkling views of the bay.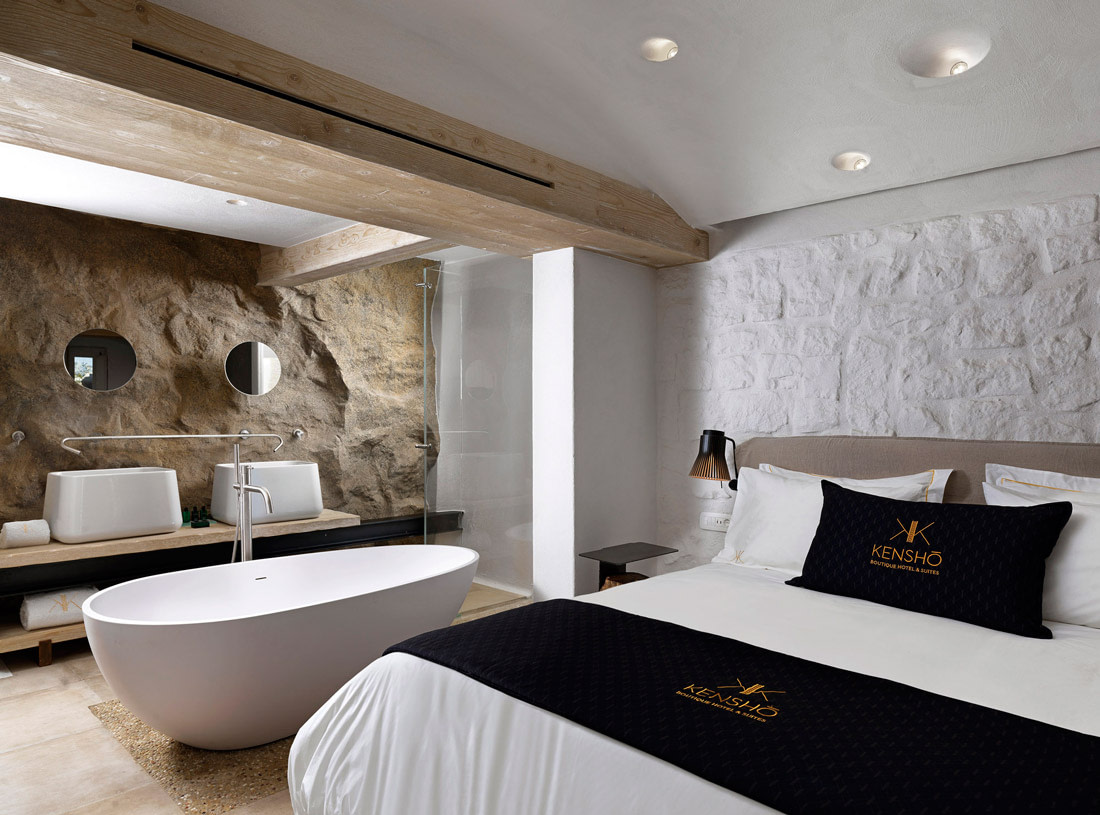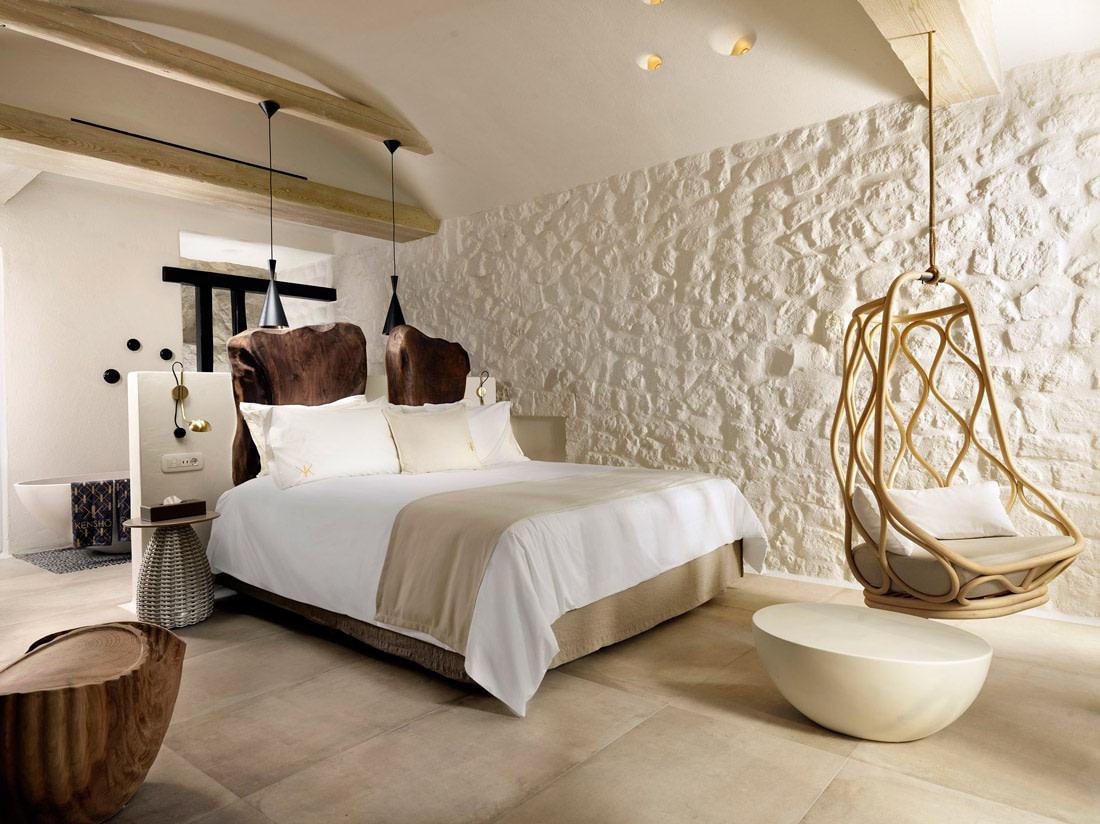 Even the food is a work of art at Kenshō Boutique Hotel & Suites. In the onsite fine dining restaurant, Chef de Cuisine George Stylianoudakis combines innovative cooking techniques with the freshest local ingredients to create an imaginative Mediterranean menu bursting with Cretan and Cycladic flavors.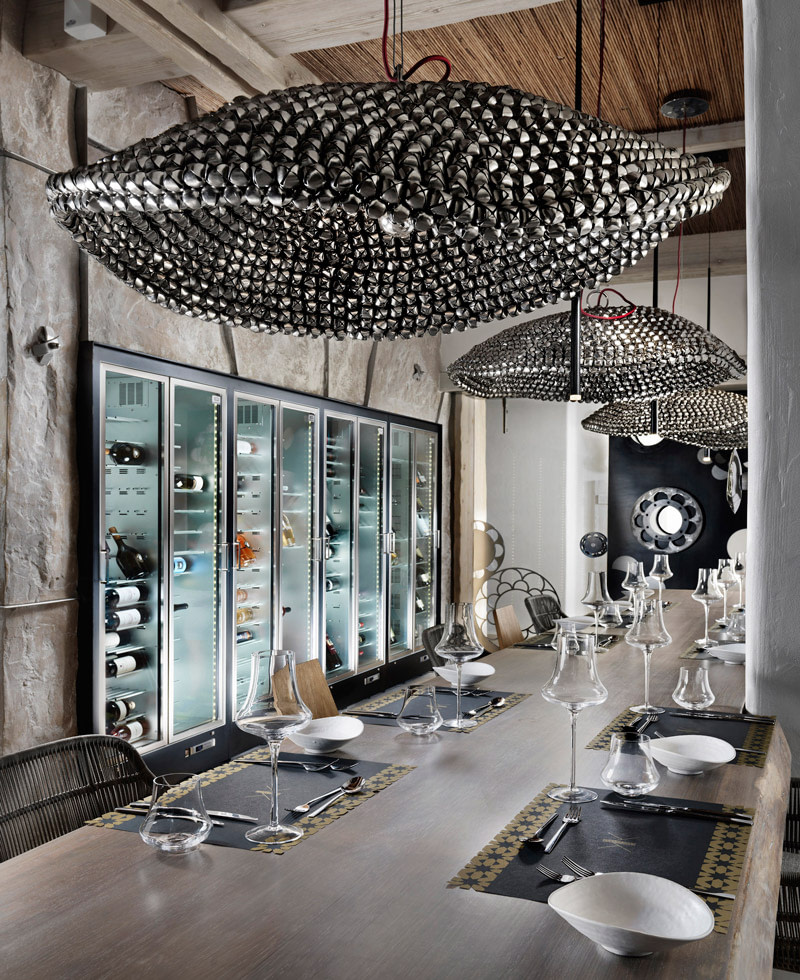 The award-winning eatery follows the same elegant design as the rest of the hotel, featuring classy bespoke furnishings and a well-dressed white terrace with sweeping views towards the azure Ornos Bay.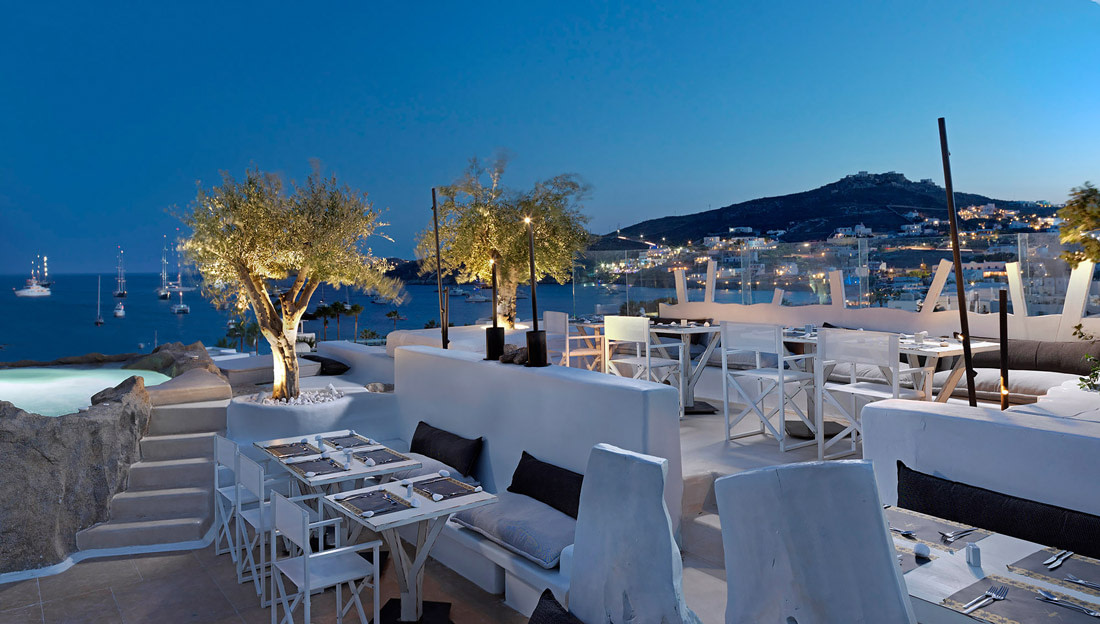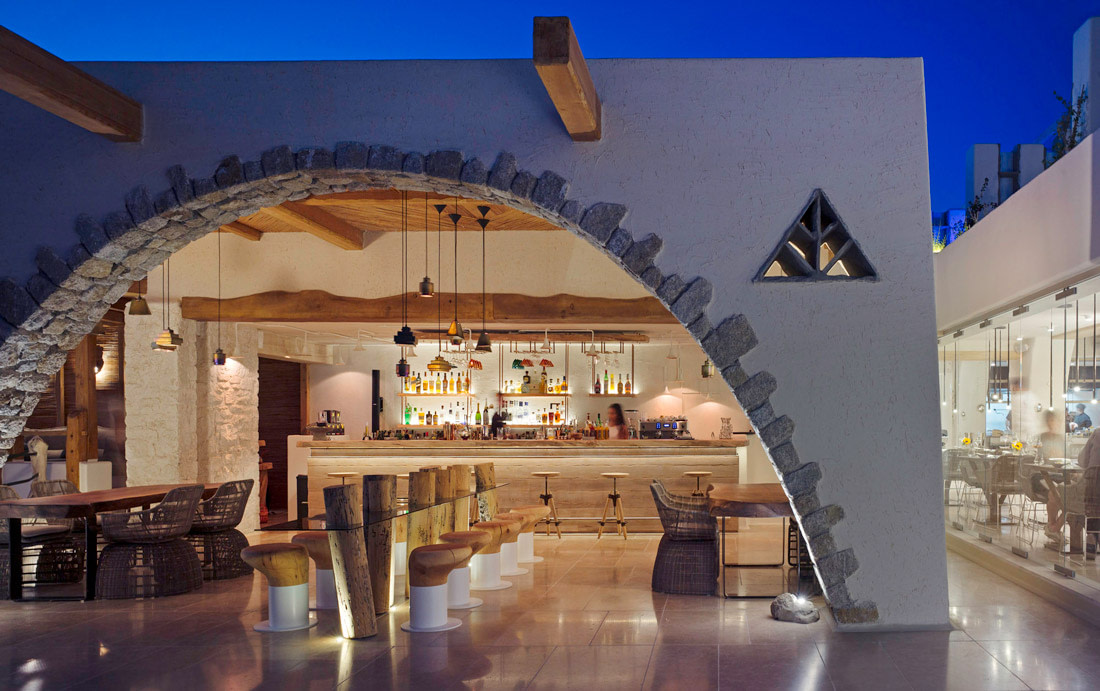 Glorious vistas and rustic chic decor set the mood for trendy cocktails and delicious snacks at the smart Bar & Sunset Lounge by the pool.
Futuristic massage chairs and emerald Jacuzzis stand against rugged, rock-boulder walls in the cave-set Kenshō Spa, while tempting pools, a sleek Hammam, and a state-of-the-art fitness center come to complete the hotel's world-class wellness facilities.