This post contains affiliate links, which means we may receive a small commission, at no additional cost to you, if you make a purchase through these links. See our full disclosure here.
Whether you're looking to immerse yourself in the Sami culture, bathe in the eerie glow of the Northern Lights, or just in search of a white Christmas in the land of Santa, Finland is where winter truly shines.
Designed for snug comfort, with exquisite Aurora Borealis vistas and interiors inspired by the Lappish nature, these 10 cozy retreats in Finland offer wintertime accommodation with a certain je ne sais quoi amidst the Arctic wilderness.
Take your pick from striking designer suites, glistening snow hotels, and deliciously warm & snug Scandi chalets – all set in dream-like frosty surroundings and ripe with superb winter sports opportunities.
Villa Vuosselinranta, Ruka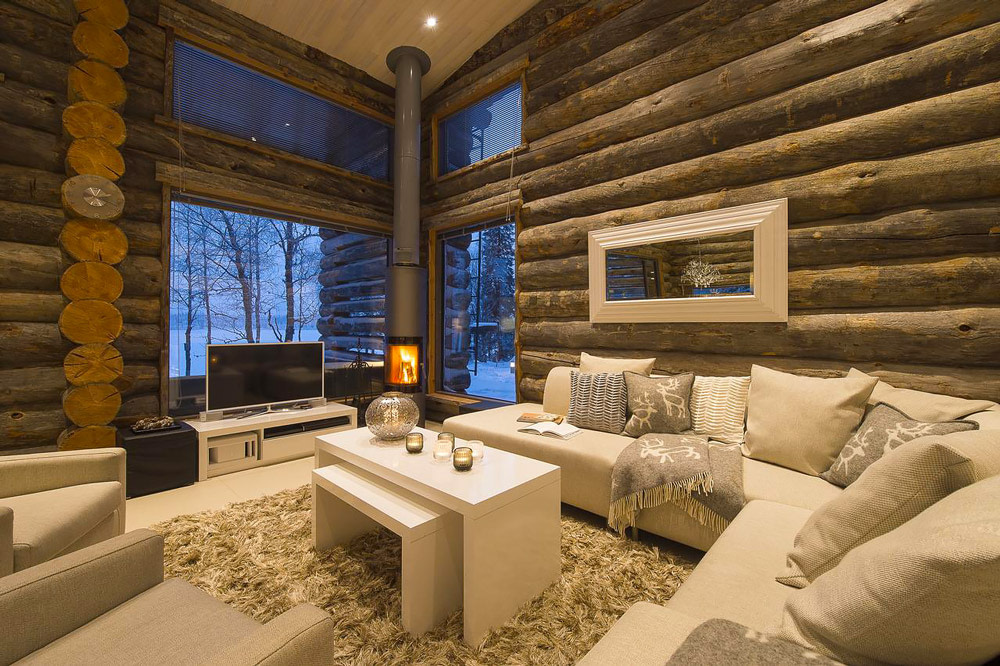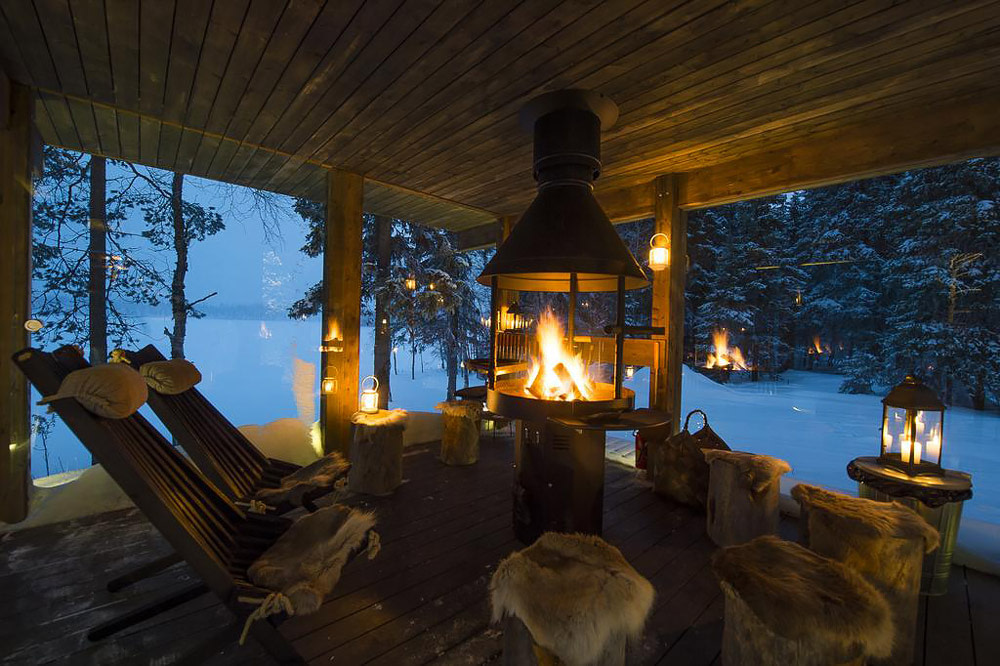 Located in Ruka, one of Finland's largest ski resorts, Villa Vuosselinranta wraps guests in luxurious comfort with contemporary Scandinavian decor, a private electric sauna, and lots of snow toys to explore the delightful wintery surrounds. The property sleeps 10 guests in 5 tastefully appointed bedrooms and has a lovely glass-enclosed hut, appointed with rustic seating and fire pit.
Eagles View Suite at Hotel Iso-Syöte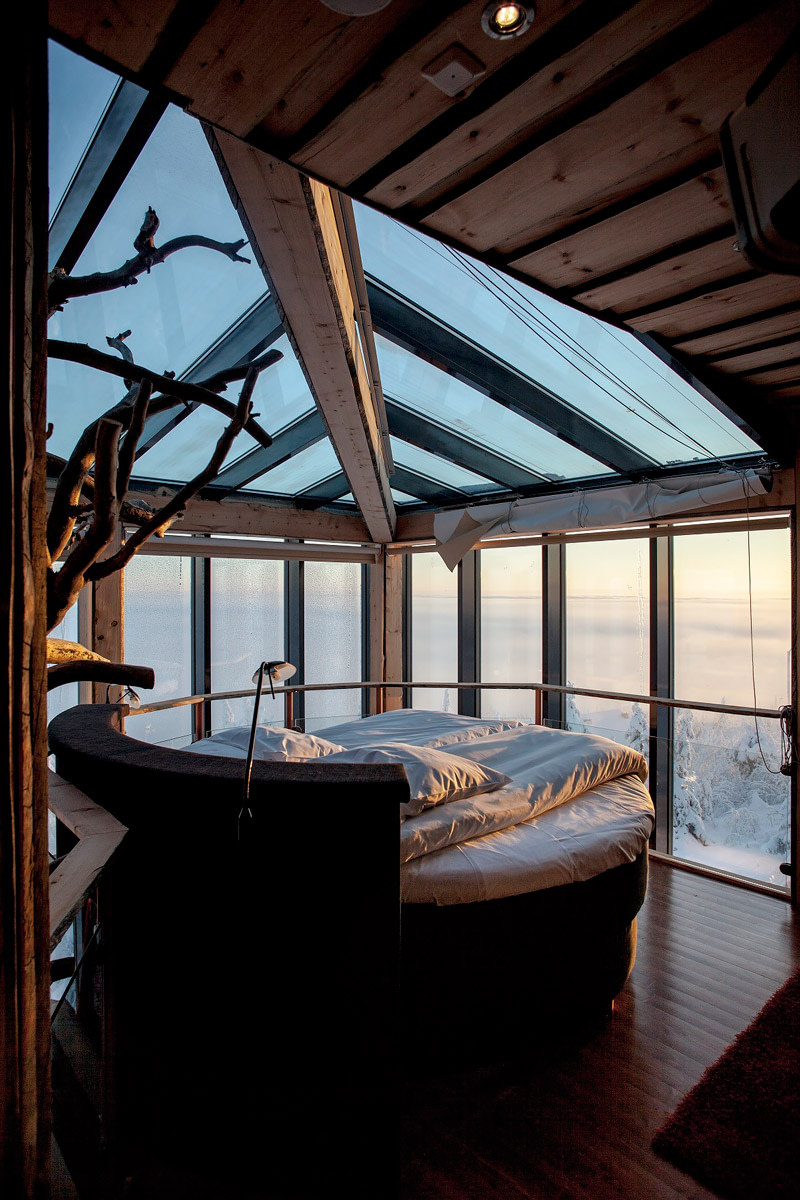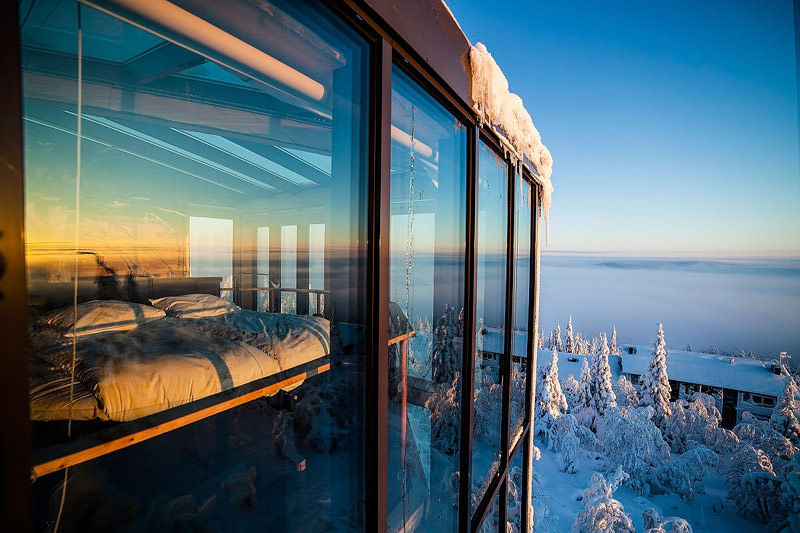 Perched high above the icy forests of the Syöte National Park, one would be hard-pressed to find a more spectacular place to take in Finland's snowy, unspoiled scenery than the majestic Eagle's View Suite. Spread over two floors, the crown jewel of Hotel Iso-Syöte has a striking design, with a tree growing through the middle of it, as well as glass walls & roof for breathtaking Northern Lights vistas.
Romantic touches such as a cozy fireplace, a panoramic Jacuzzi, and a glass-enclosed circular bed overlooking the sky make the suite ideal for couples.
Hillside Villas at Saimaanranta Resort, Mikkeli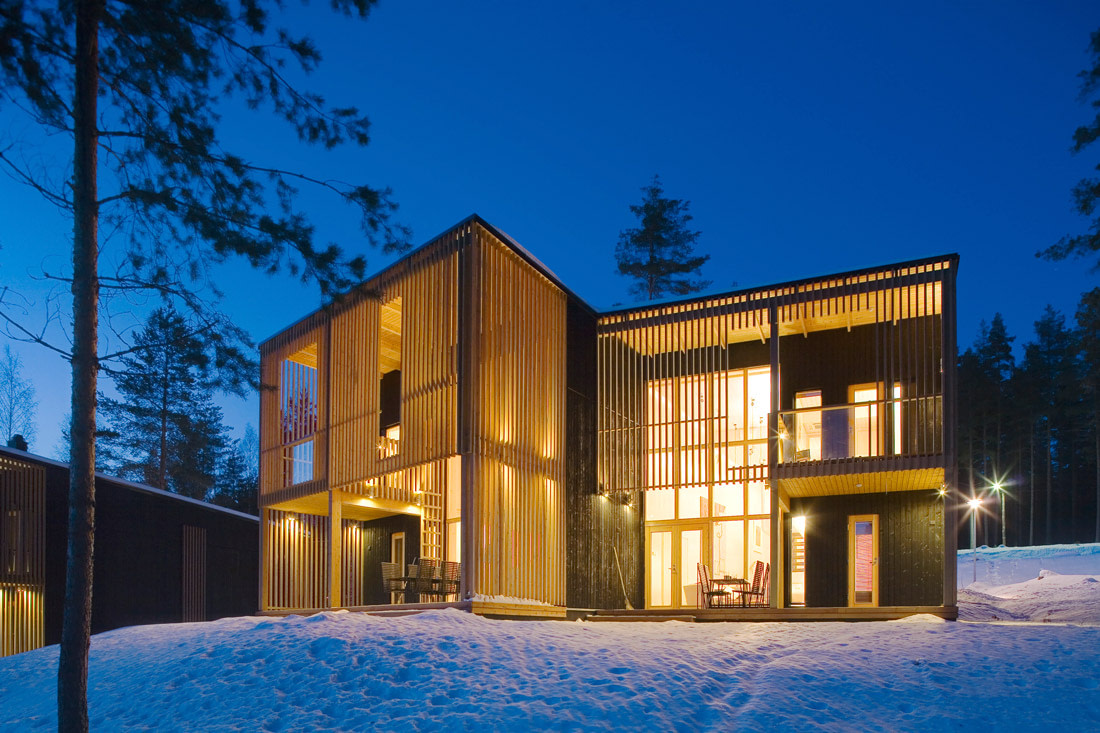 Overlooking Lake Saimaa, the Hillside Villas at Saimaanranta Resort make for an elegant, comfortable stay in the lap of nature. Imagined by native architect Timo Leiviskä, each of these unique semi-detached structures combines trendy Finnish design with modern amenities while blending seemingly into the surrounding landscape.
Kelo-Glass Igloos at Kakslauttanen, Saariselkä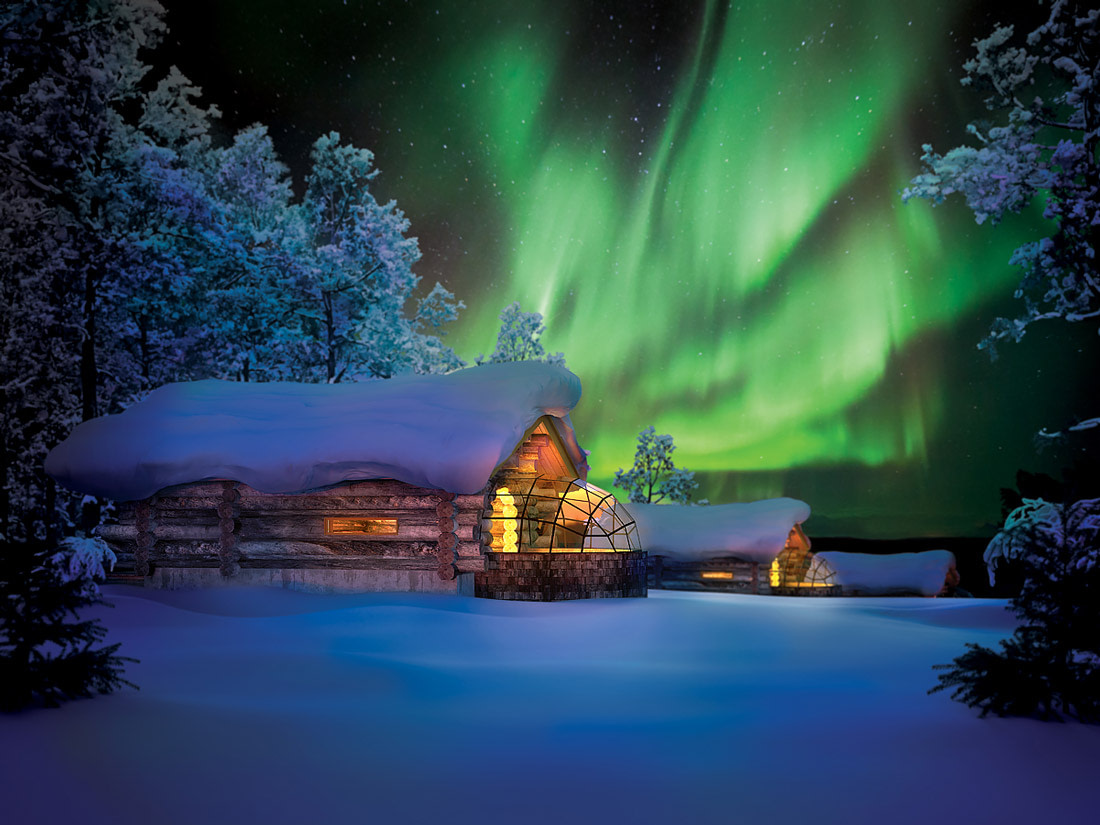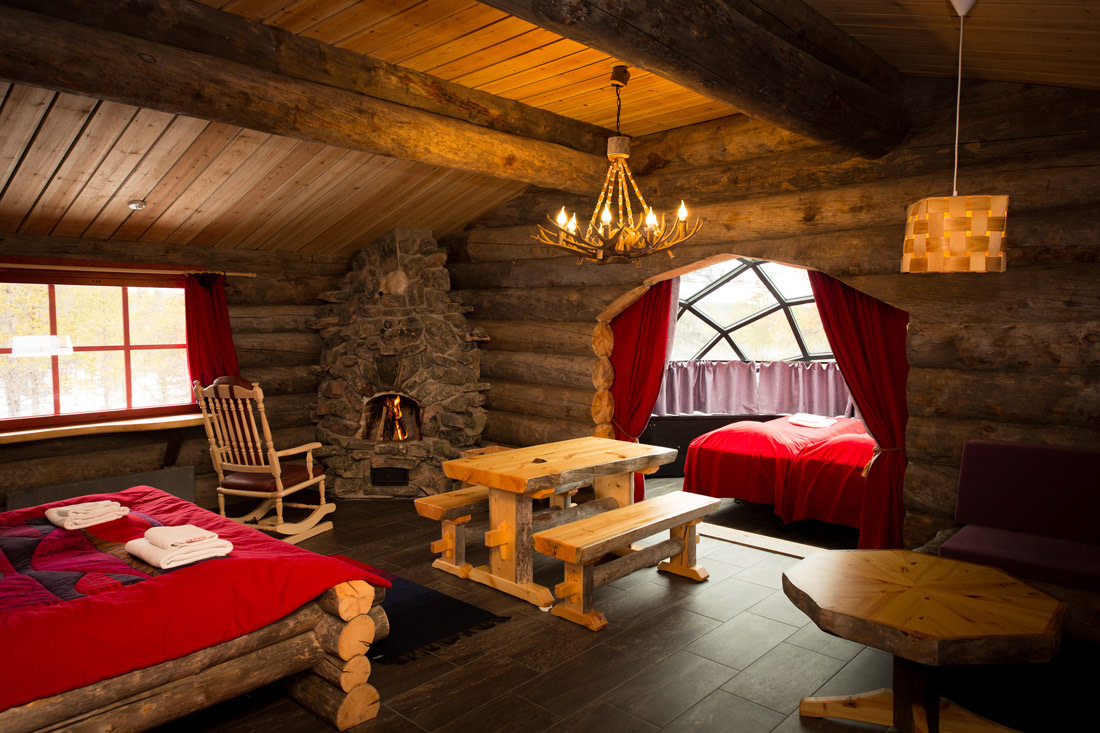 Travelers looking for a magical winter vacation deep in the pristine Arctic wilderness will find it at Kakslauttanen, where the charming Kelo-Glass Igloos combine the toasty look and feel of a log cabin with the promise of seeing the Northern Lights from the comfort of your own bed.
Part see-through glass igloo, part woodsy log cabin, these dreamy hideaways sleep up to 6 guests in rustic nature-inspired surroundings, complete with private saunas and wood-burning fireplaces.
LevinSky Luxury Villa, Levi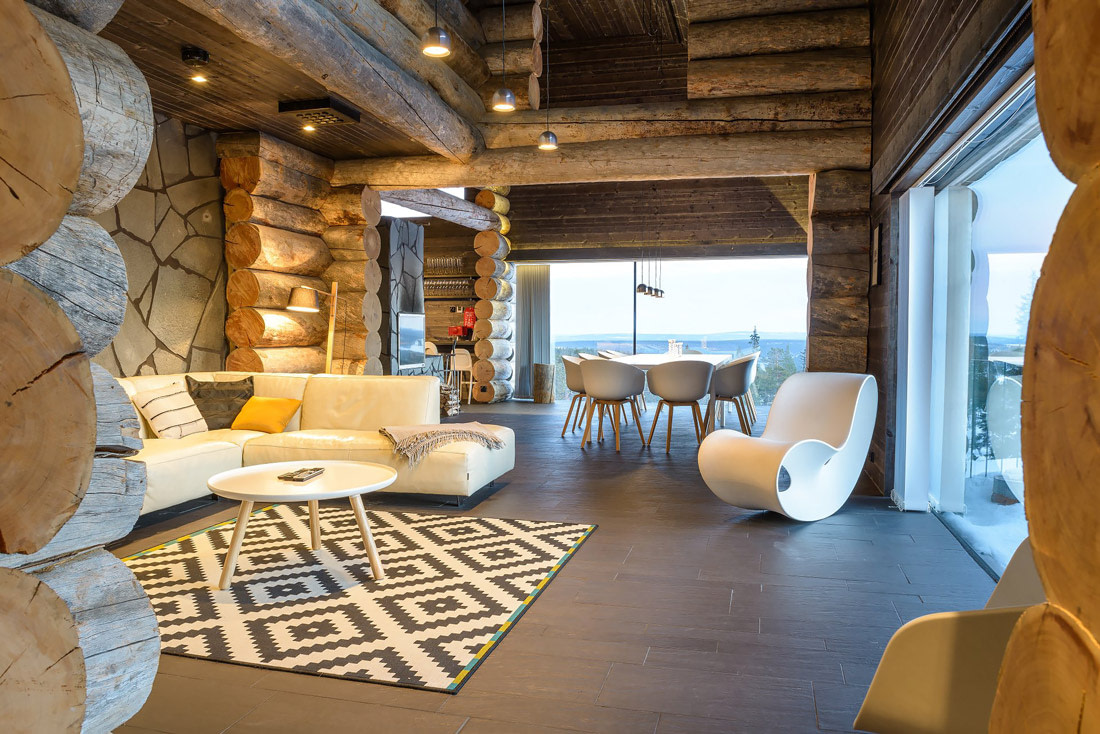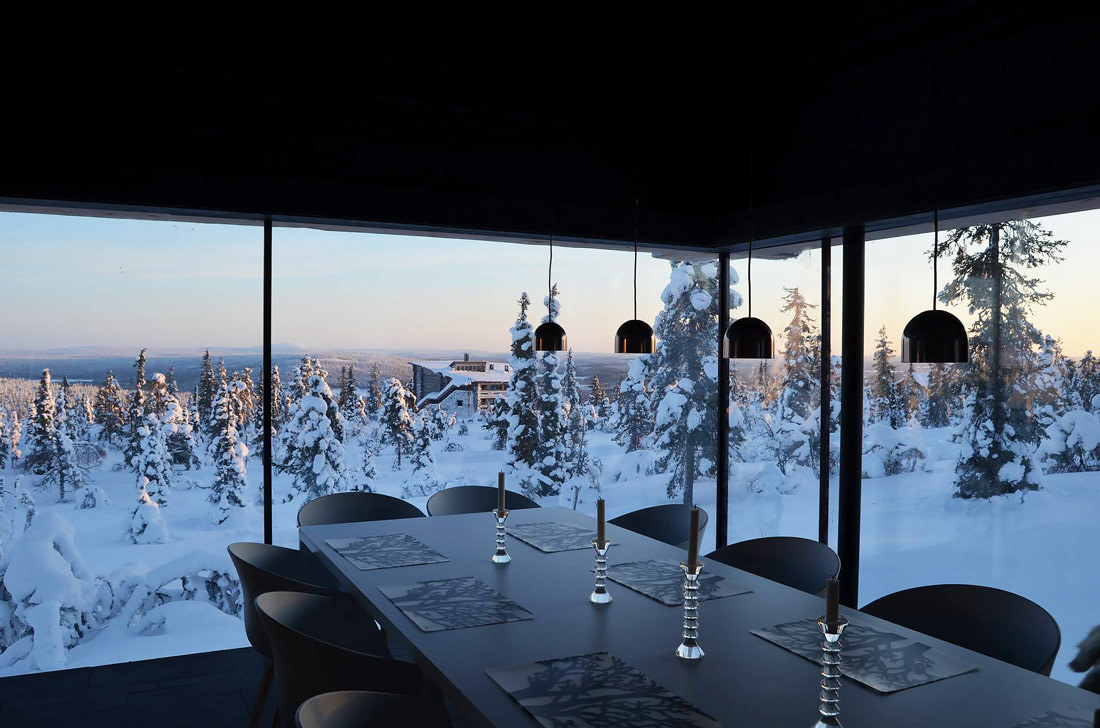 This winter, forget about the French Alps or the mighty Italian Dolomites. The welcoming ski resort of Levi in Finnish Lapland is packed with great restaurants and winter activities for the whole family.
While here, stay at LevinSky Luxury Villa, a luxury hilltop chalet surrounded by eerie snow-covered trees and stylishly decorated with hand-picked designer furnishings. Catch a movie in the TV lounge, soothe your muscles in the sleek sauna, or relax by the fireplace in the large outdoor Jacuzzi, beneath the Aurora Borealis.
The SnowCastle of Kemi
No winter trip to Finland would be complete without a night sleeping in a hotel made of ice. And the best place to do it is the SnowCastle of Kemi – the world's largest snow fort, rebuilt each year by the Gulf of Bothnia.
Featuring a different design theme every time, the structure is a true icy masterpiece with enchanting snow sculptures and light effects throughout. The frosty rooms come equipped with thick sheepskins and thermal sleeping bags, and there's also a snow restaurant serving wholehearted northern cuisine, as well as a beautiful snow chapel where adventurous couples can get married.
Arctic SnowHotel & Glass Igloos, Rovaniemi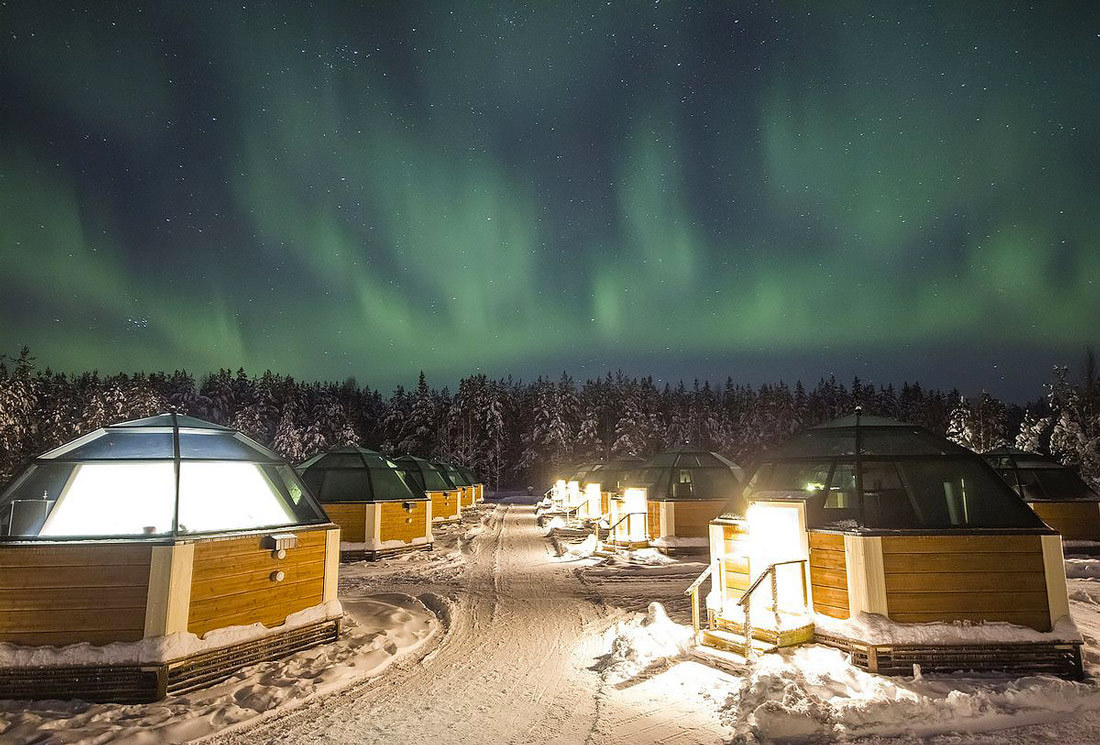 Nestled on the shores of the Lehtojärvi Lake, outside Rovaniemi, the Arctic SnowHotel & Glass Igloos sets the tone for an amazing subzero adventure. Accommodation ranges from handsome rooms made of snow and ice to warm & stylish glass-domed igloos especially designed for viewing the Northern Lights (think motorized beds and an alarm that alerts you when the lights are visible).
Complementing the experience is a sensational snow sauna, an awe-inspiring ice restaurant & bar, and a plethora of fun polar activities.
Lapland Hotels SnowVillage, Kittilä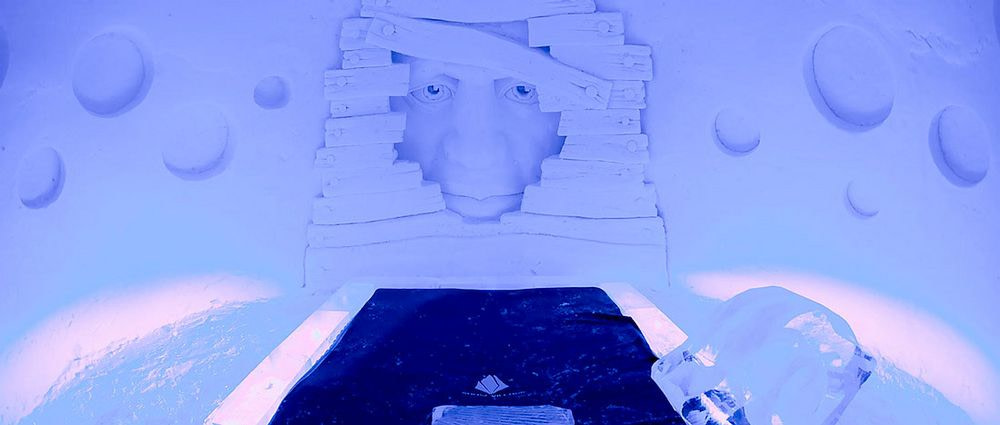 A destination in its own right, Lapland Hotels SnowVillage includes a snow hotel, an ice restaurant & bar, an igloo disco, as well as both wooden and snow wedding chapels. Rooms are brimming with surreally illuminated ice art and boast beds carved out of glistening ice, whereas the restaurant serves delicious Lappish food in marvelous frozen surroundings.
Santa's Hotels' Glass Igloos, Luosto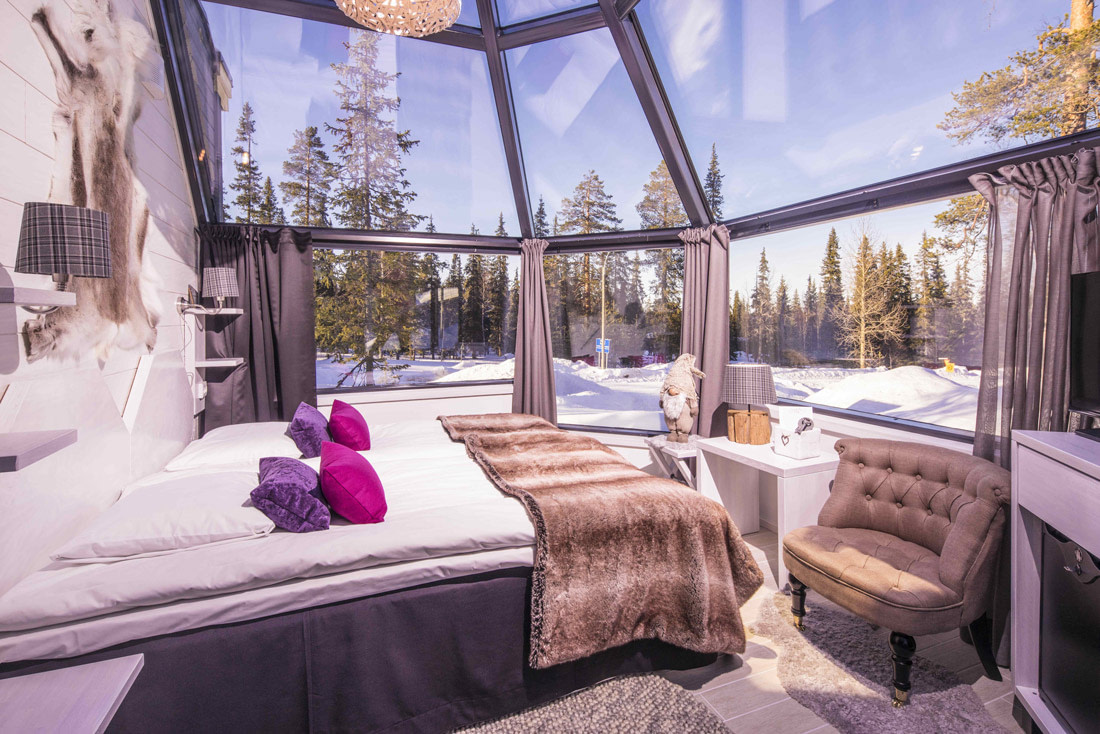 Part of Santa's Hotel Aurora, in the idyllic village resort of Luosto, these stylish Glass Igloos provide guests with a one-of-a-kind sleeping experience. Designed in eye-catching Scandi style, they swaddle guests in genuine rustic elegance, with sheepskin rugs and throws, natural furnishings, and lots of locally inspired details.
Glass ceilings and walls bring the outdoors in, allowing for 360-degree views of the Arctic skies and the splendid, ever-changing surrounding nature. As if that wasn't enough, all glass-roofed structures have flat-screen TVs and luxury bathrooms.
Arctic TreeHouse Hotel, Rovaniemi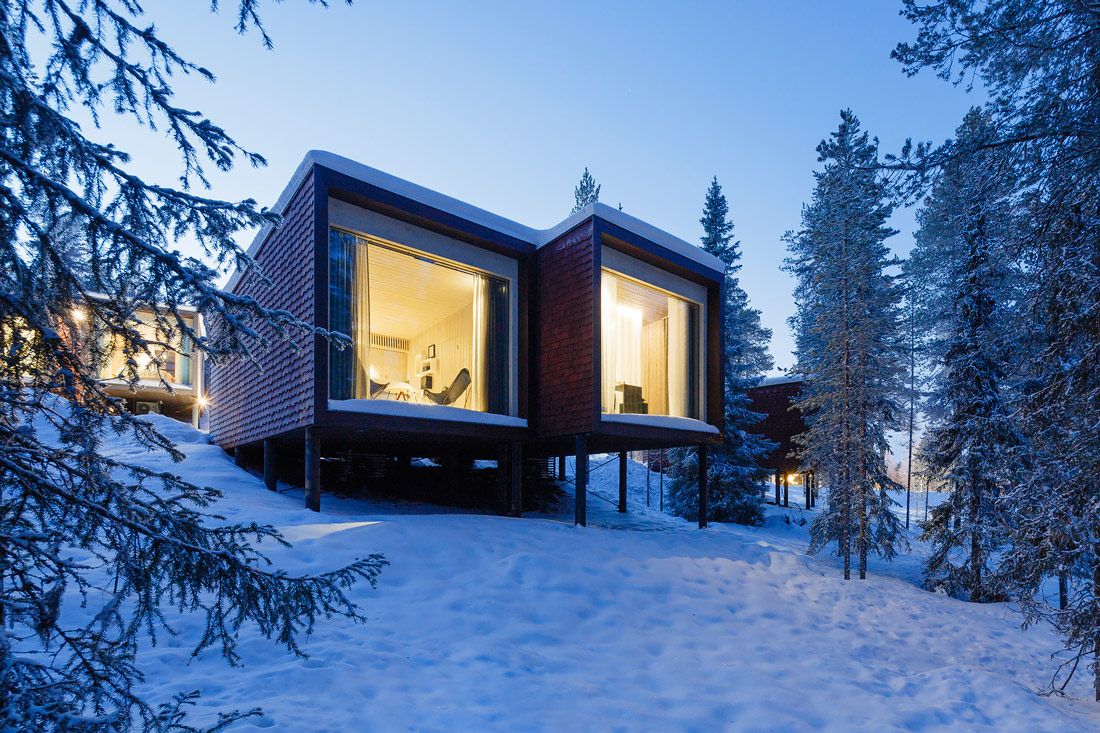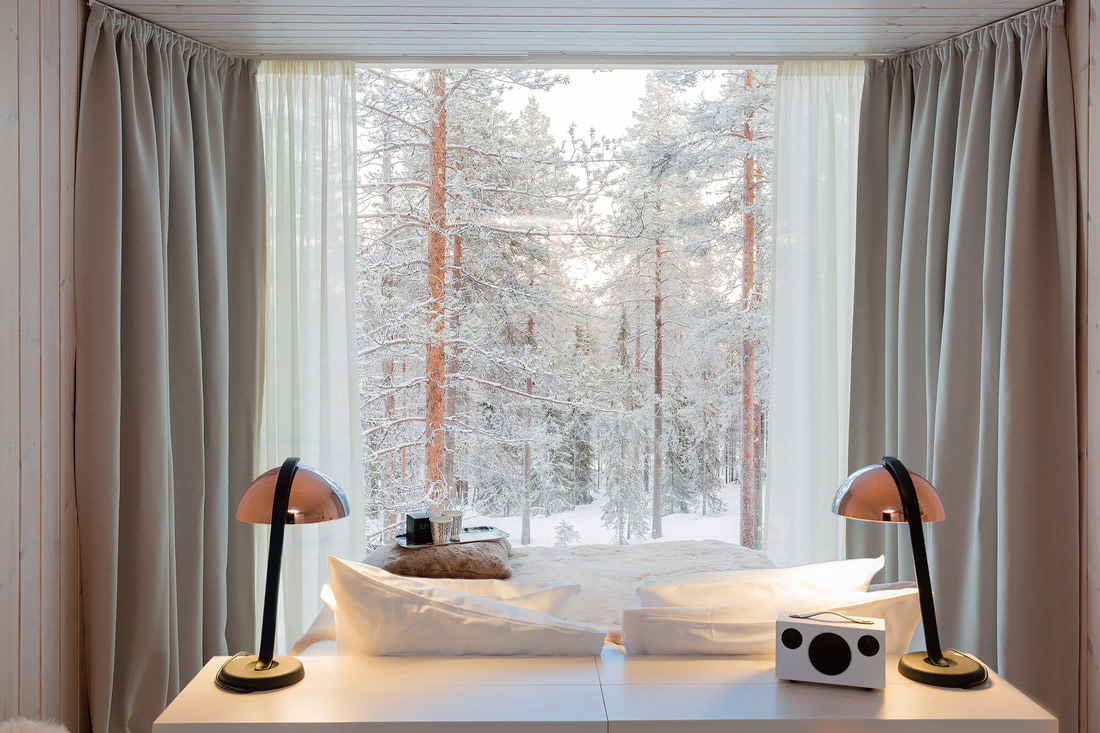 Take your holiday in Finnish Lapland to new heights with a stay at the Arctic TreeHouse Hotel, a cluster of cubic timber structures raised on stilts amidst the snow-clad treetops of the Arctic Circle.
Conceived by Helsinki-based architecture firm Studio Puisto, each luxurious nest-like suite is a mix of sustainable design and sleek Nordic style, with soft, warm fabrics throughout, and a floor-to-ceiling panoramic window for viewing nature's most spectacular light show.