This post contains affiliate links, which means we may receive a small commission, at no additional cost to you, if you make a purchase through these links. See our full disclosure here.
Brimming with culture, history, and a distinctive 16th-century elegance that's hard to find somewhere else, Malta's atmospheric capital makes for a memorable European getaway.
Limestone palazzos turned chic boutique retreats, luxurious apartments packed with period charm, and stylish townhouses overlooking the blue sea – you'd be surprised at how many wonderful hotels find their home in Valletta.
The Boutique Hotel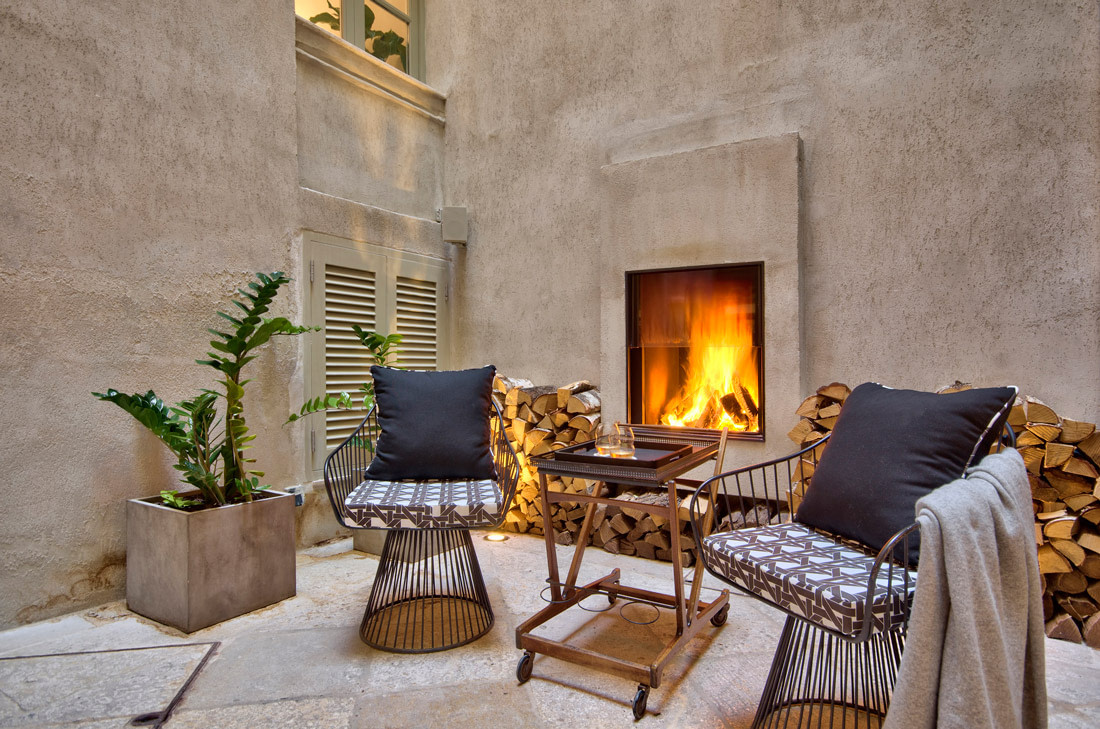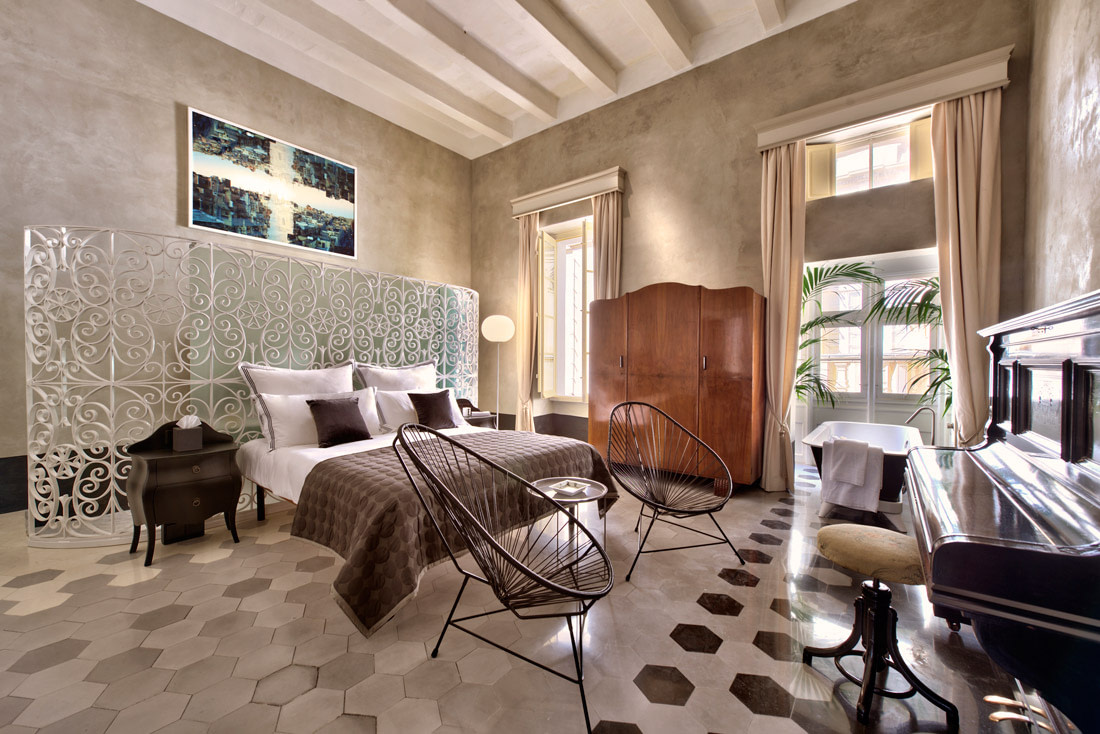 A lovingly restored 19th-century palazzo in Valletta's historic center, Casa Ellul is as chic as it is steeped in history.
Its interiors artfully combine original architectural features with exquisite contemporary design, and the 8 individually fashioned suites by Chris Briffa Architects invite guests to bask in calming colors, soft designer furnishings, and special touches such as sleek freestanding bathtubs, marble fireplaces, and open-air Jacuzzis with stunning rooftop views.
Casa Ellul is Valletta's first boutique hotel, and still one of the best.
The Artsy Loft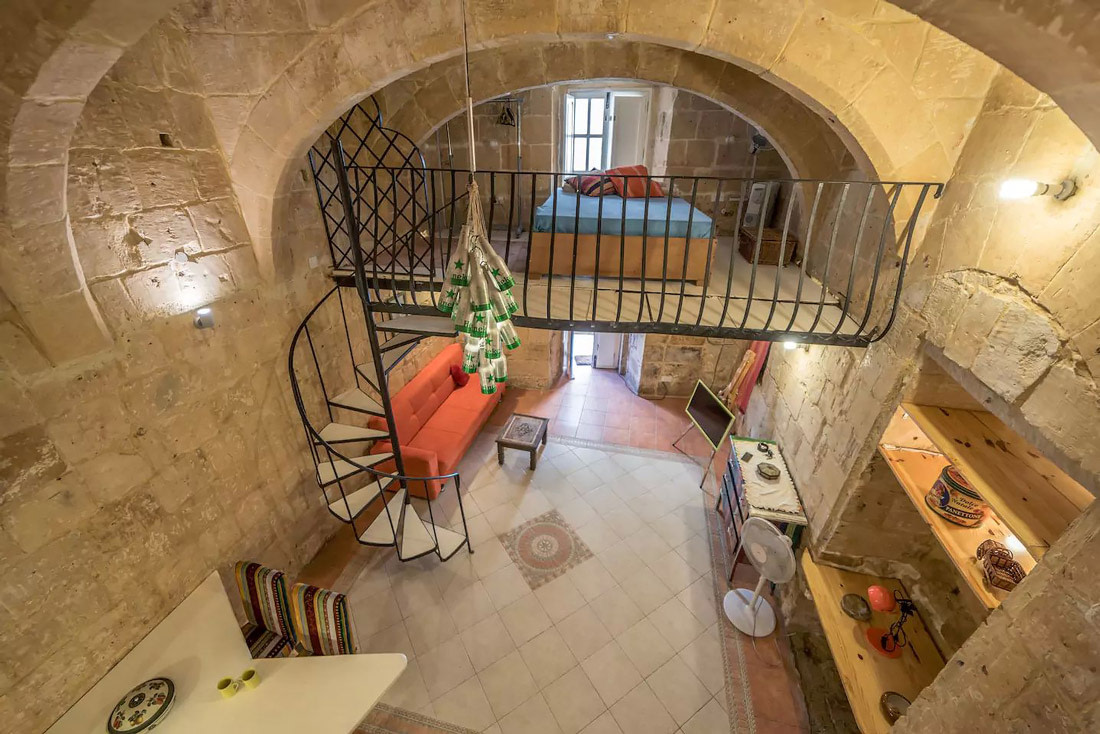 Although updated with colorful, creative accents, entering the Artsy Loft is like stepping into a time capsule. Arches and vaulted ceilings give the space a unique historic appeal; old and new pieces of furniture rest against original stone walls, and the bedroom hangs like a nest above the living room.
The Maisonette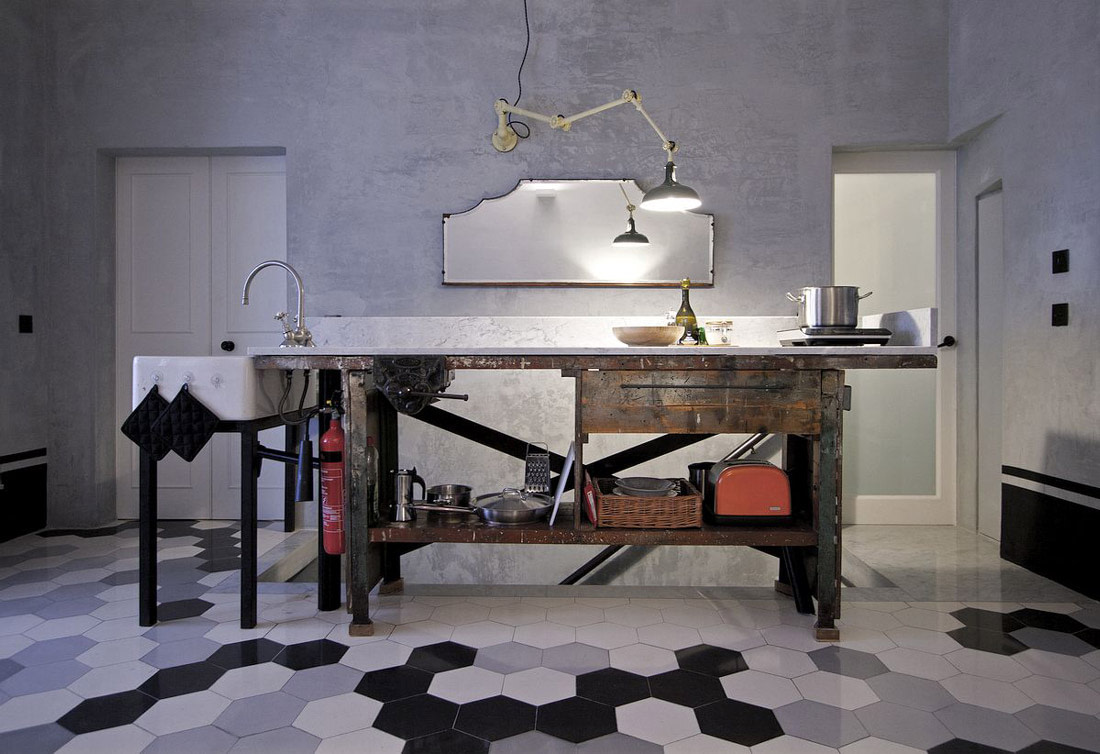 Part of Valletta Vintage's collection of artistic vacation rental properties, The Retro Maisonette offers guests the opportunity to experience Malta's old, beautiful capital like a local. With its quirky vintage aesthetic – comprising centuries-old Maltese tiles, lovely artwork, and strikingly restored furniture – this one-bedroom maisonette is ideal for couples with a design-driven eye.
The unit includes a delightful industrial-style kitchen and a gallarija (traditional Maltese balcony).
The Luxury Townhouse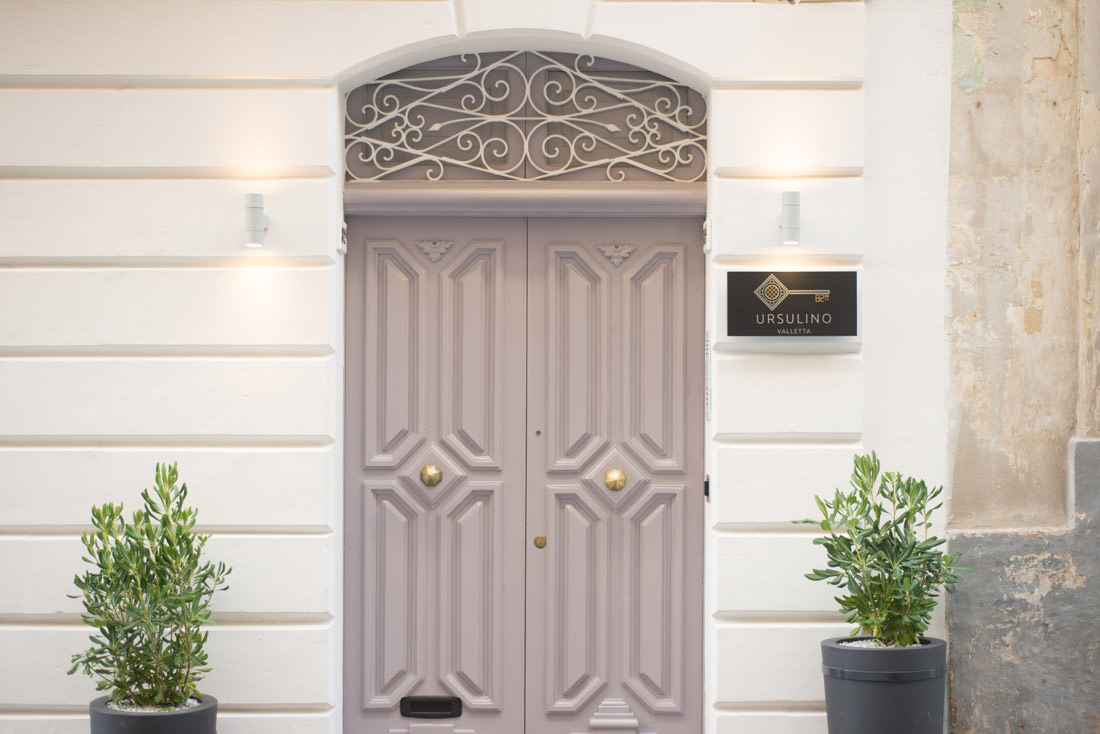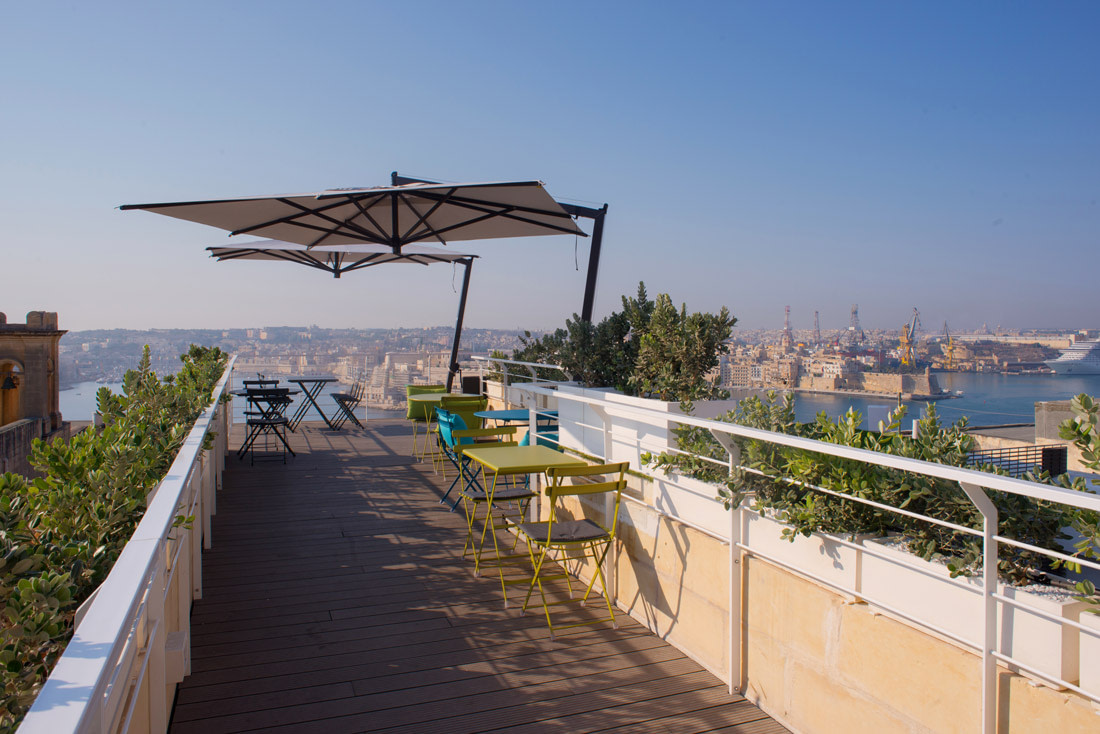 A sun-drenched roof terrace with glittering harbor views welcomes guests at Ursulino Valletta, a handsome family townhouse turned luxury B&B in the historic part of the city.
While fresh and modern, rooms maintain a period elegance, thanks to their antique patterned tiles and traditional high ceilings. All quarters are adorned with original art, and the three-level Penthouse Suite has its own panoramic terrace.
The Fitness Suite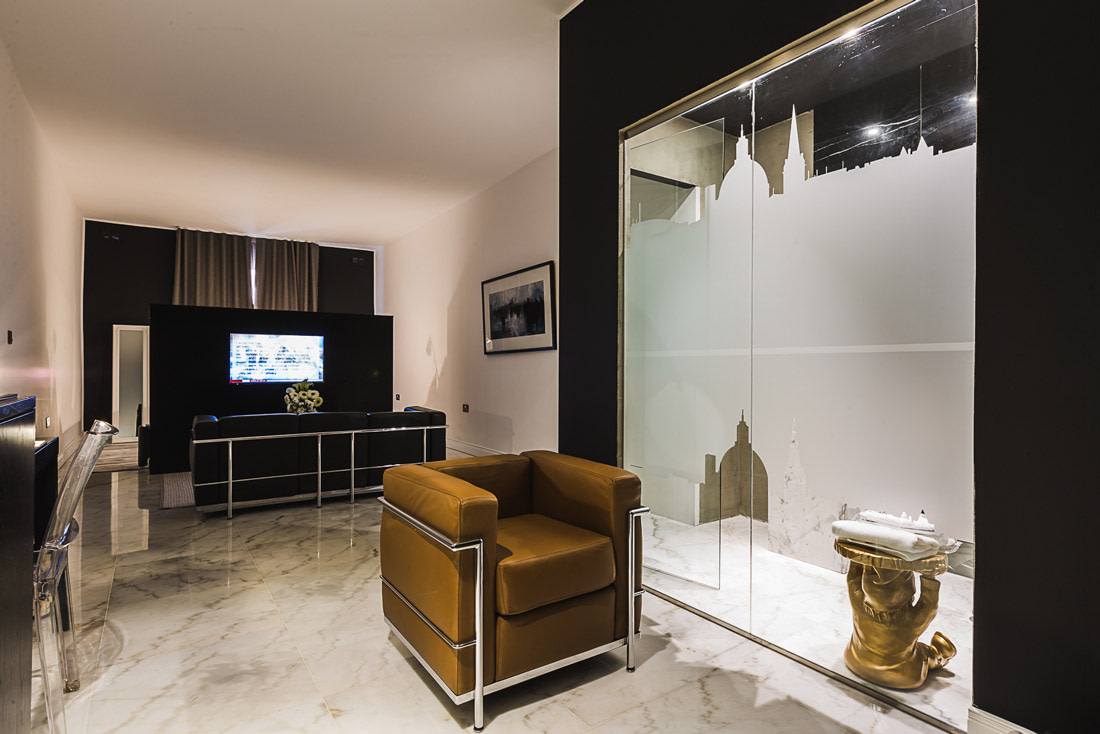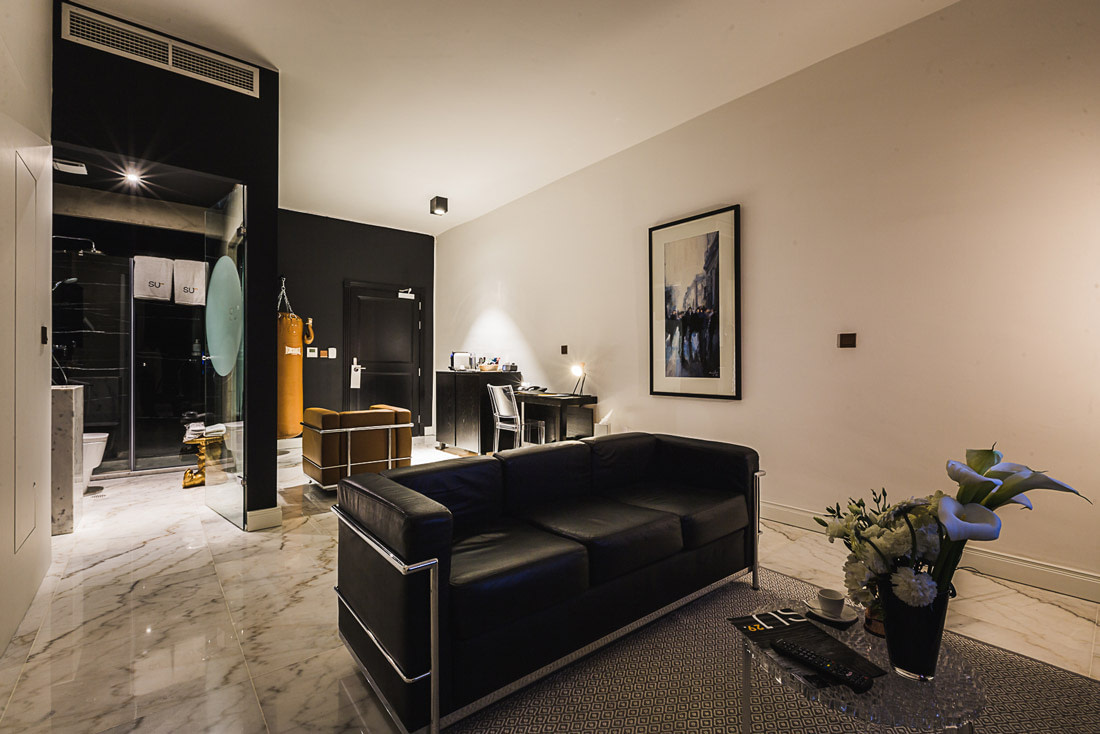 If you like to stay active during your holiday, nothing fits the bill better than the sophisticated Fitness Suite at SU 29 Hotel. This sleek, minimalist open-plan unit comes appointed with a modern glass-enclosed bathroom, workspace, and its own private sitting & gym area, complete with a punching bag and fitness equipment.
The Waterfront Villa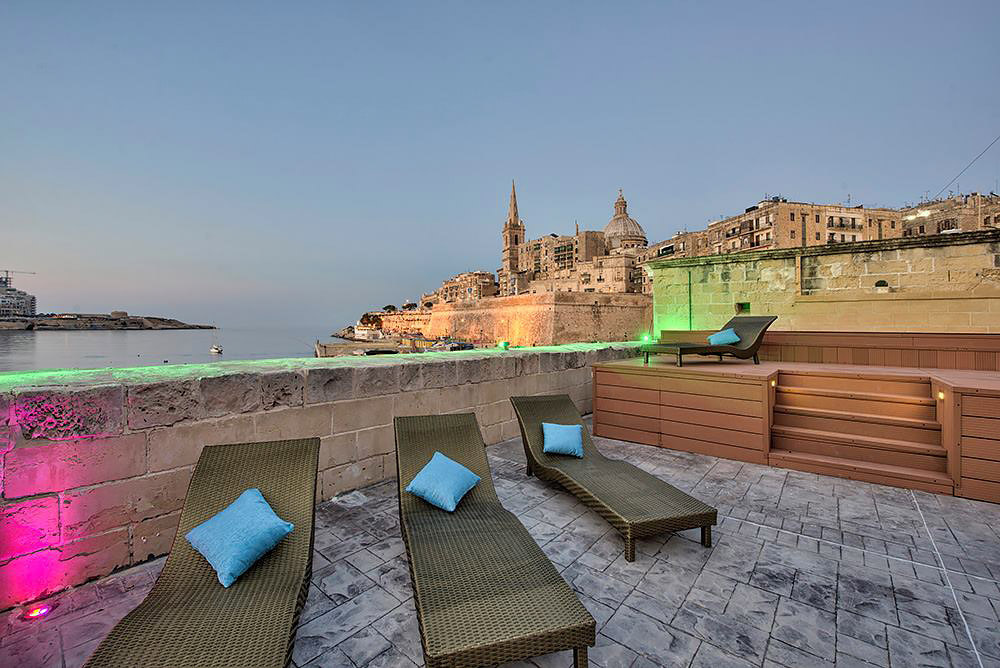 Travel back in time to the era of the Knights of St John with a stay in this fabulous Valletta waterfront villa on the edge of the Mediterranean. Once part of the city's bastions, the property has been dramatically restored without losing any of its original features.
Storied arched doorways lead to bright, stylishly appointed bedrooms complete with state-of-the-art bathrooms, and the modern parquet flooring contrasts beautifully with the typical Maltese limestone walls adorned with colorful artwork. The glorious outdoor terrace with pool and Jacuzzi overlooking the sea is a real highlight.
The 16th-Century Authentic House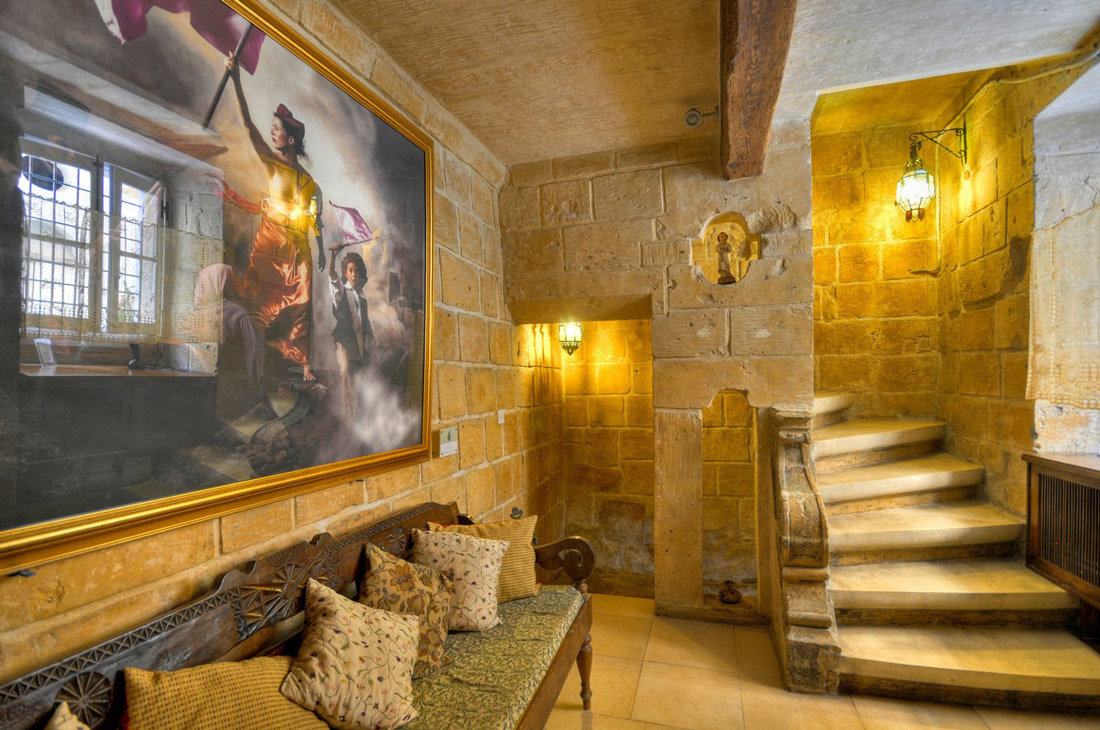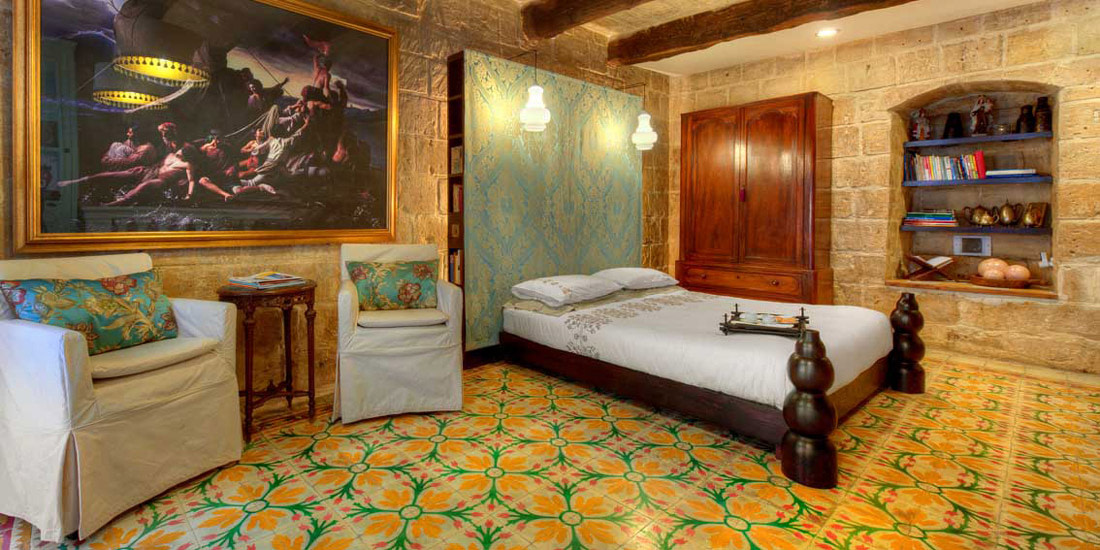 Ancient stone arches, arresting floor tiles, and original artwork make Valletta G-House one of the city's most characterful, authentic, and romantic accommodations.
This utterly charming 16th-century townhouse for two sits quietly on a typical street within the city walls and features a lovely rustic kitchen, a small but atmospheric sitting room, and an opulent old-world bedroom with a traditional Maltese balcony.
The Stylish One-Bedroom Apartment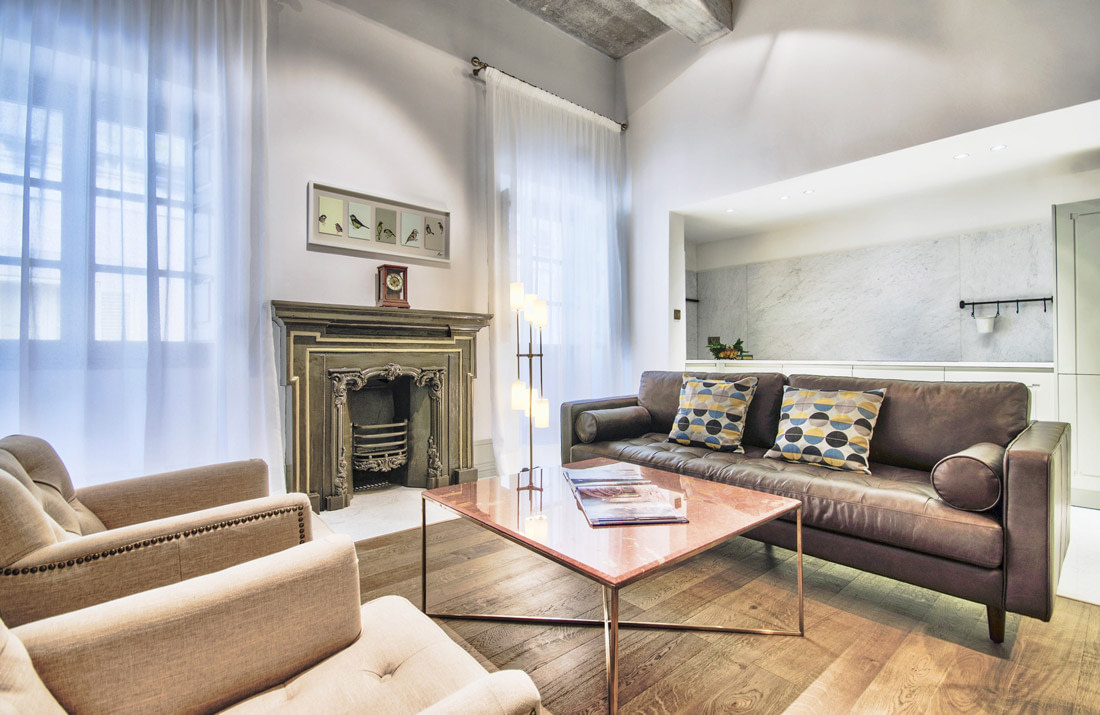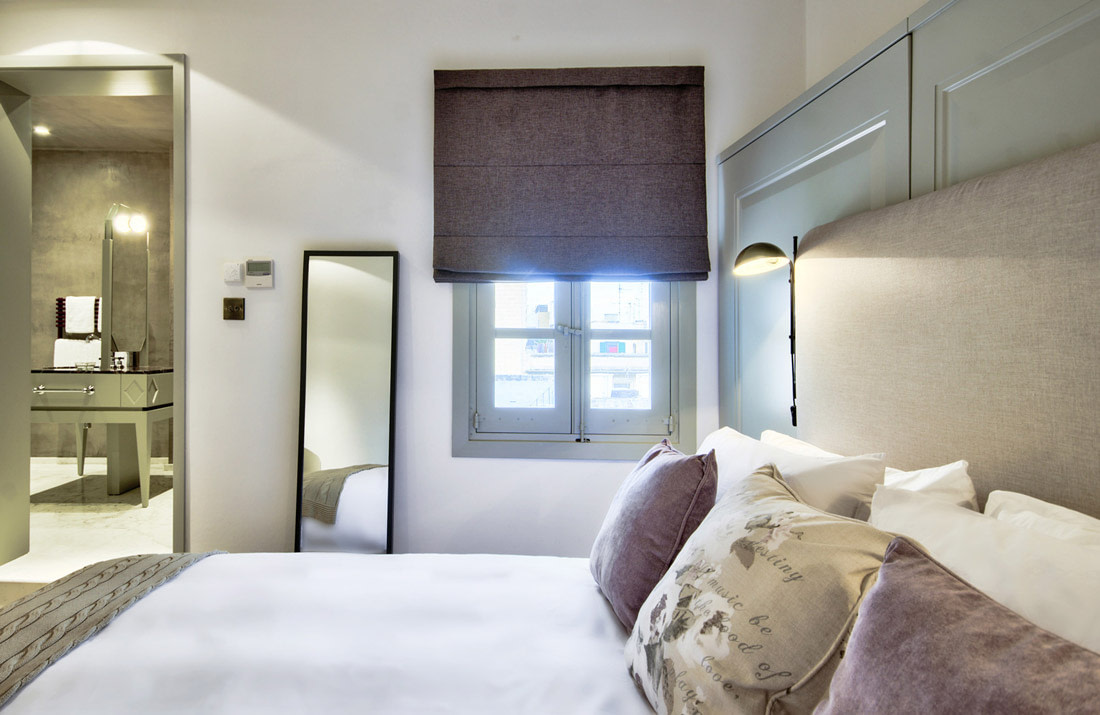 Housed in a carefully refurbished 17th-century palazzo and appointed with all premium amenities, this 70 m2 apartment cocoons guests in sleek, timeless comfort. Clad in marble and hardwood, it combines elegant period details with contemporary styling into a delightful package.
The flat is part of 10 Strait Street's collection of exquisitely designed apartments, and it's conveniently close to bars, restaurants, and Valletta's famous landmarks.
The Palazzo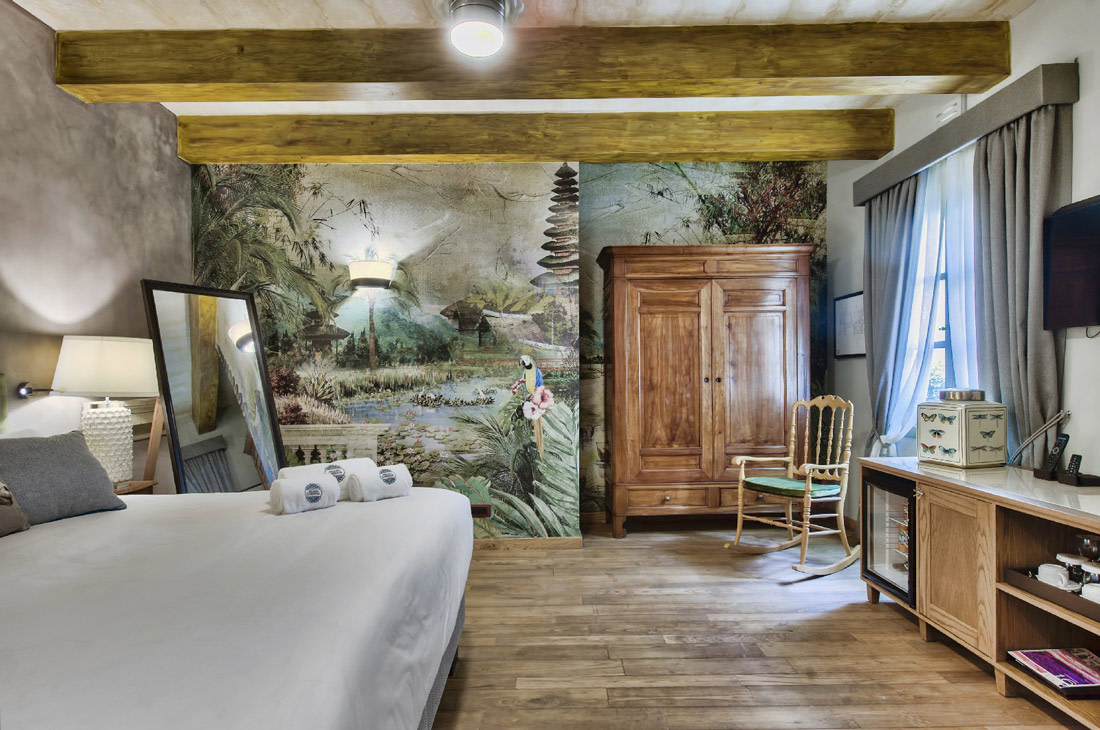 A 400-year-old limestone townhouse in the heart of old Valletta, Palazzo Consiglia brings together a wide variety of styles from different eras.
While the lower floors are a fresh interpretation of Baroque design, the newer parts of the property showcase Roman and Arabic influences. The 13 unique rooms are supremely comfortable and surprise with quirky design touches such as themed wallpapers, glorious skylights, or religious frescos.
The New Kind of Luxury
An atmospheric place to eat, party, and sleep just steps from Fort Saint Elmo, The Vincent boasts 9 eclectic rooms, each offering a different experience. Bordello is brimming with burlesque touches; Artista has a museum feel to it; and Dolce Vita celebrates the sweet life with plush fabrics and rich, extravagant furnishings.