This post contains affiliate links, which means we may receive a small commission, at no additional cost to you, if you make a purchase through these links. See our full disclosure here.
Whether you're a casual rider, a daily commuter, or a pro cyclist, having the right gear for the journey can make a huge difference.
Looking for a cool bike accessory, a safety tool that brings you peace of mind, or a special gift for the cyclist in your life? Want a handsome rolltop pack bag to satisfy all of your urban cycling needs? Or maybe a high-tech helmet or a new lighting system to boost your visibility in traffic? What about a collar that works like an airbag for your head?
Designed to satisfy your every demand on the road, these innovative, design-savvy bike accessories and gadgets will make your ride as smooth as silk without sacrificing style for safety or the other way around.
LED Bike Pedals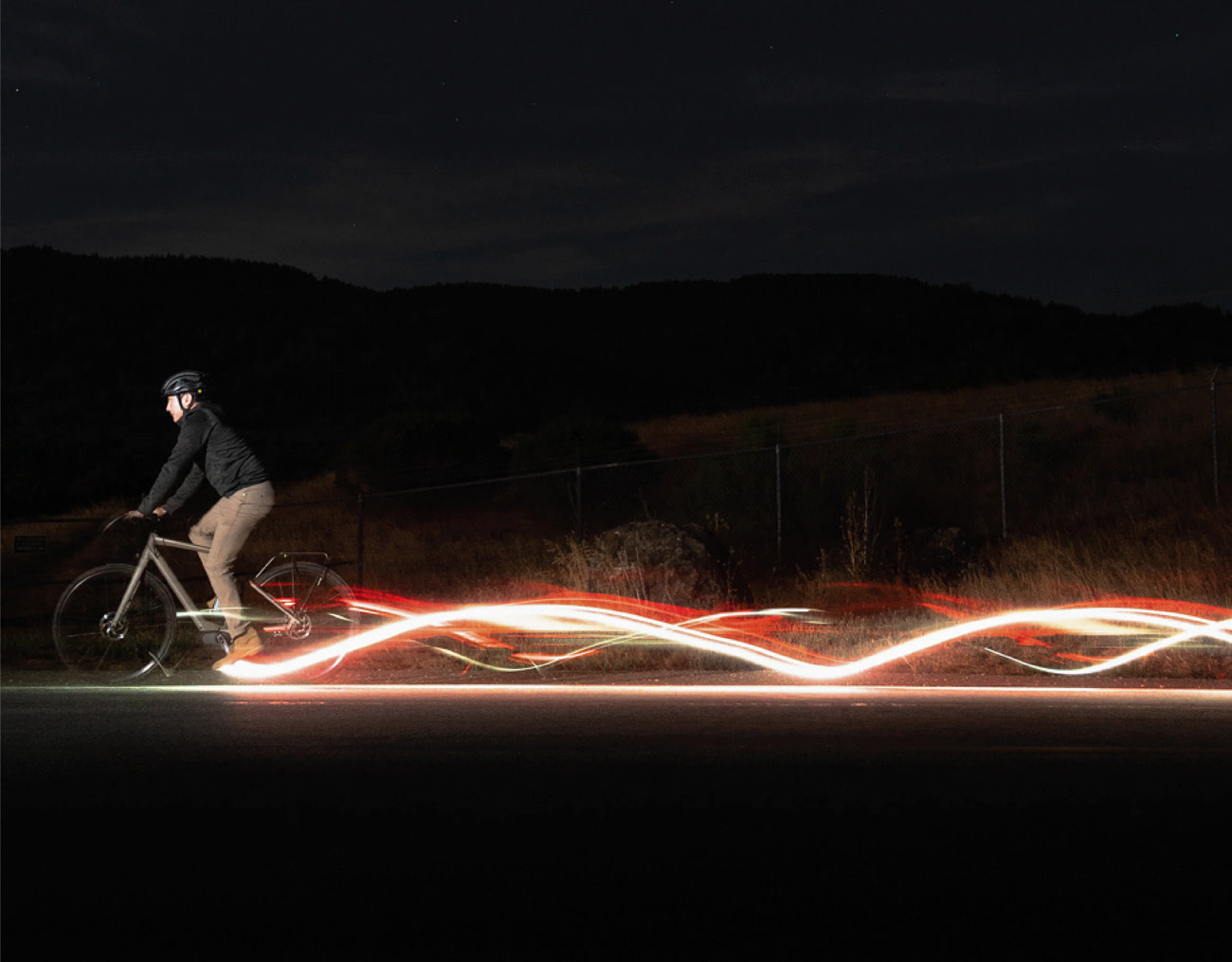 The Redshift Arclight is one of those cool bike accessories that really solves a problem – namely, making you up to 57% more visible than standard bike lights.
Designed to increase visibility during night riding, these unique illuminated bike pedals come equipped with bicolor LED light modules and intelligent sensors that turn the lights on automatically when you start riding and detect the orientation of the pedal to illuminate in white or red accordingly.
The waterproof light modules are removable and attach to the aluminum Arclight pedals magnetically.
Smart Bike Helmet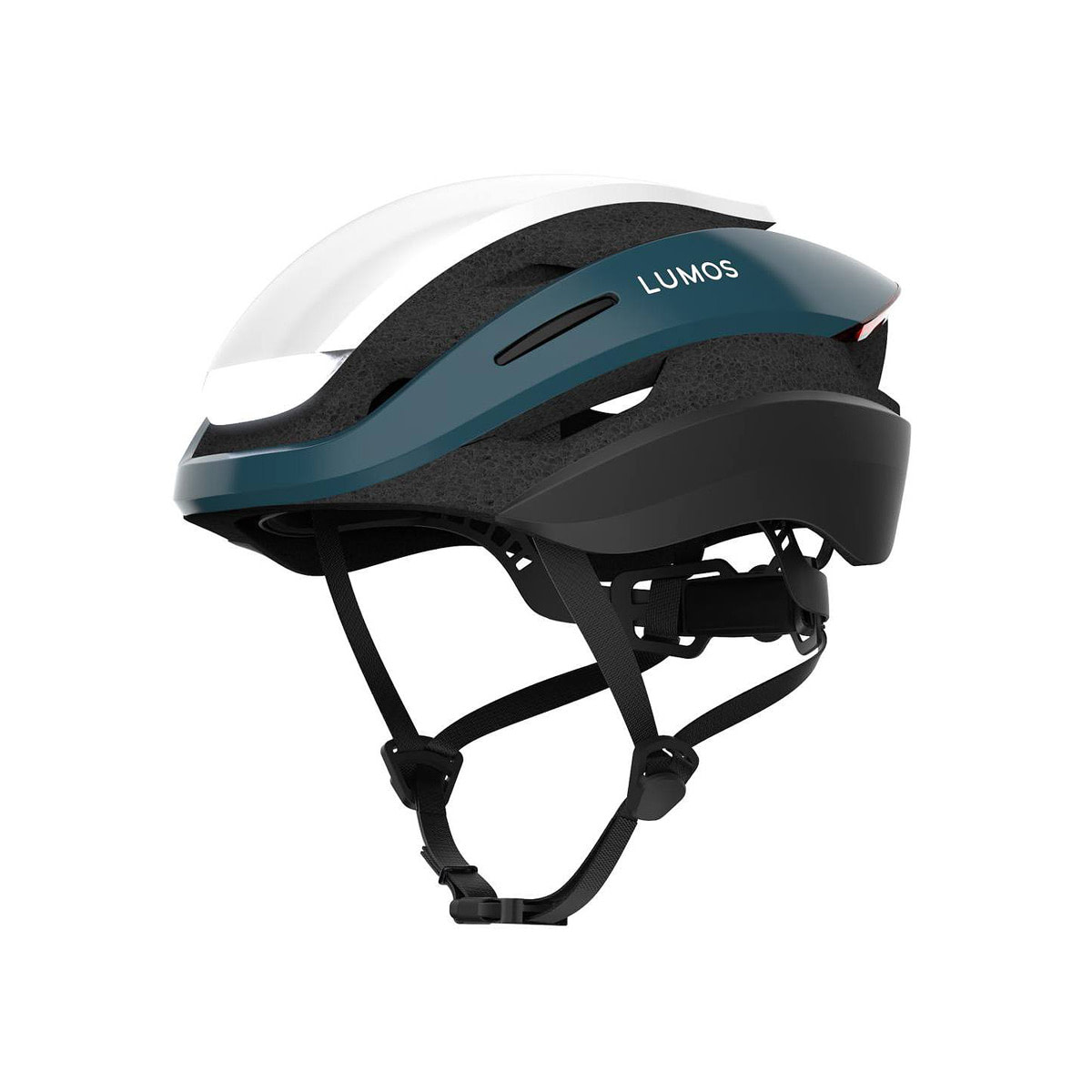 One of the best bike accessories you can buy is a smart helmet. Our favorite is currently Lumos Ultra, which features integrated brake and turn signal lights to keep you visible and safe on the road, especially at night.
Widely regarded as one of the best bicycle helmets on the market, this upgraded piece of cycling gear features bright LED lights, which, together with its active turn signals and automatic brake lights, increase visibility on the road and let other traffic participants anticipate your next move.
Best of all, it comes with an option to add MIPS (Multi-directional Impact Protection System), an extra safety feature that enhances brain protection in the event of an impact.
High-Performace Bicycle Light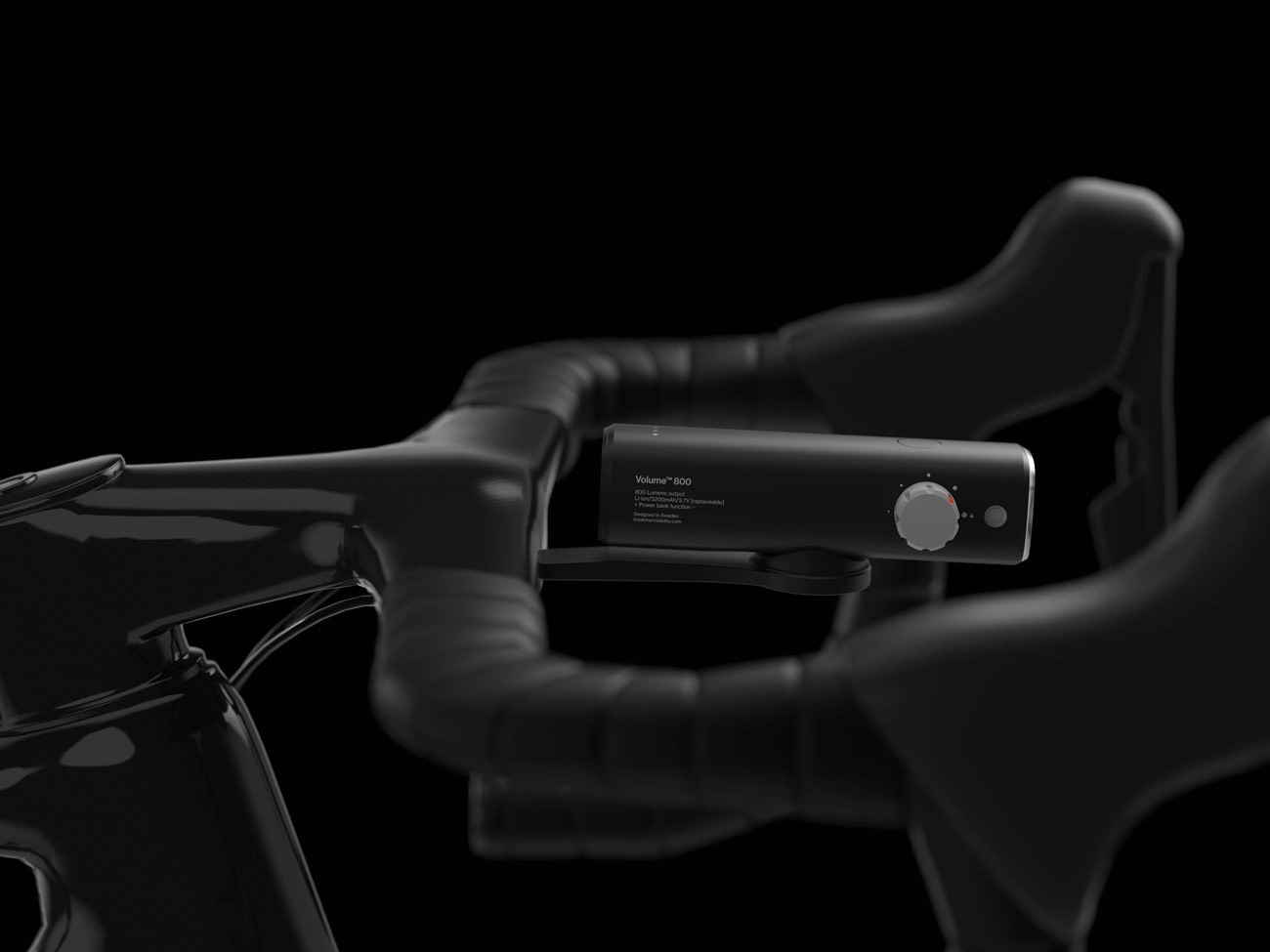 In a quest to make cycling at night safer, Swedish company Bookman Visibility has unveiled the Volume 800, a powerful yet lightweight bike light inspired by the Hi-Fi world. With USB-C rechargeability and a swappable battery, the nifty device efficiently lights your way no matter where the ride takes you, and does that in style.
Our favorite feature, its patent-pending Power wheel, makes adjusting the brightness as effortless as changing the volume on your stereo.
Waterproof Rolltop Backpack
From the bike carry masters at Chrome Industries, this waterproof pack is comfortable, functional, and slick enough to take on all city adventures.
Constructed from 600D polyester, with TPU backing and a recycled poly liner, the Chrome Urban Ex 2.0 Rolltop 30L Pack can withstand even the harshest weather conditions, keeping your belongings safe and dry.
There's room for a laptop up to 15″, as well as a highly adaptable shoulder harness and reflective attachment loops for u-lock & storage.
Radar Camera Tail Light
Garmin makes some of the best bike-mounted activity-tracking products out there, and the Varia RCT715 is no exception. A rearview bike radar, tail light, and camera rolled into one, this piece of safety cycling gear makes you visible on the road while also recording what happens behind you at a resolution of 1080p at 30 frames per second.
The radar offers 220° of visibility and detects approaching vehicles from up to 140 meters behind you.
The Best Bike Phone Mount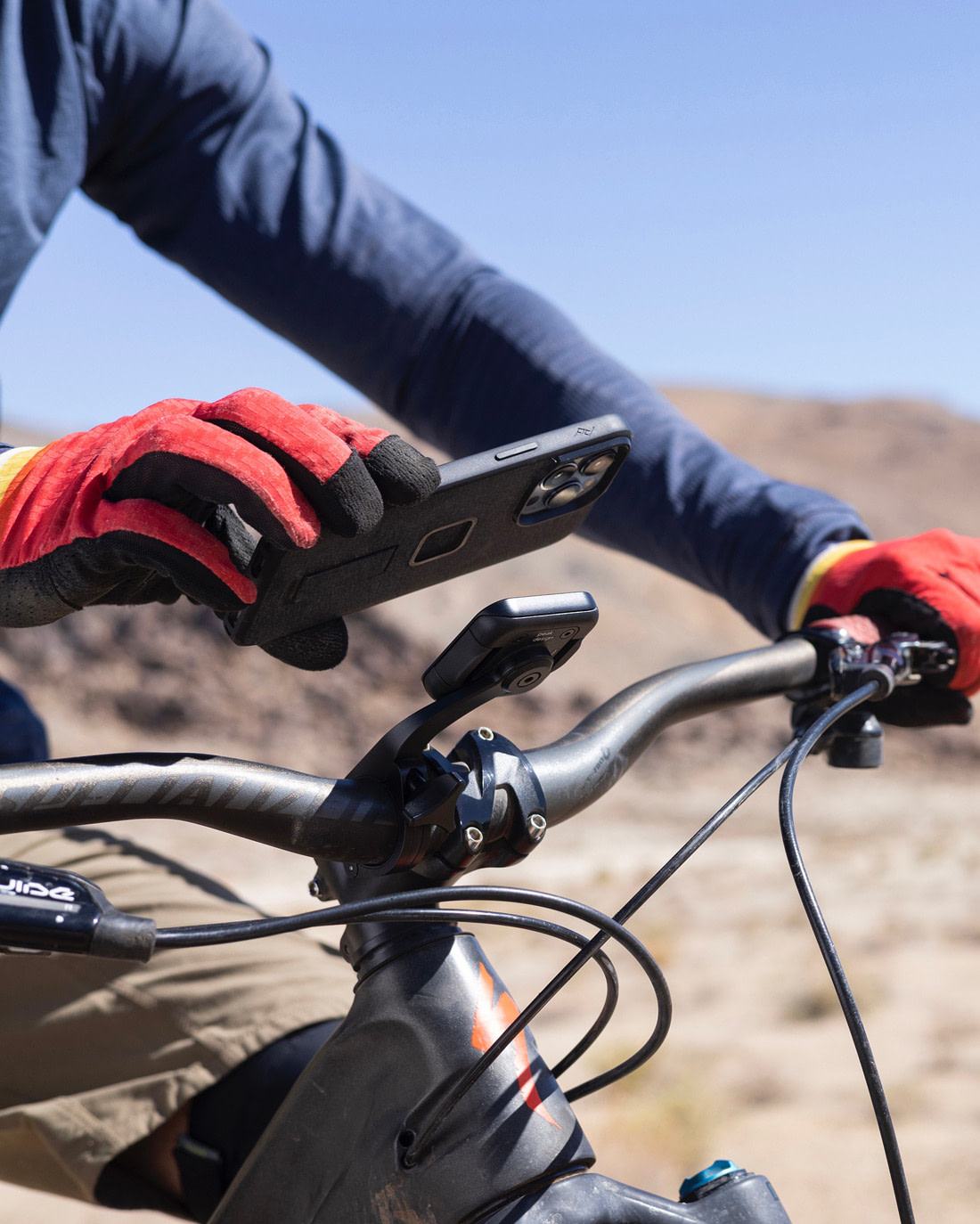 Phone mounts have become a must-have cycling accessory, and our top pick is Peak Design's Out Front Bike Mount. Combining robust durability with a sleek design, this uses a proprietary magnetic/mechanical mounting technology to grab and lock your phone in place for optimized viewing on any cycling activity or terrain. Made from durable and machined/anodized aluminum, it's lightweight, weatherproof, and can hold the phone in both portrait and landscape modes.
While it does require the use of a Peak Design Case or Universal Adapter (sold separately), it's one of the best bike accessories we've come across lately.
Stylish Bicycle Saddle Bag
Created by Walnut Studiolo, the Barrel Bag combines classic leather styling with modern functionality. Paying tribute to the old brandy barrels carried by St. Bernard mountain dogs, the beautiful bicycle saddle bag is handcrafted out of premium American vegetable-tanned leather and has a waterproof finish in order to keep your belongings safe and dry in any weather.
Bike Multi-Tool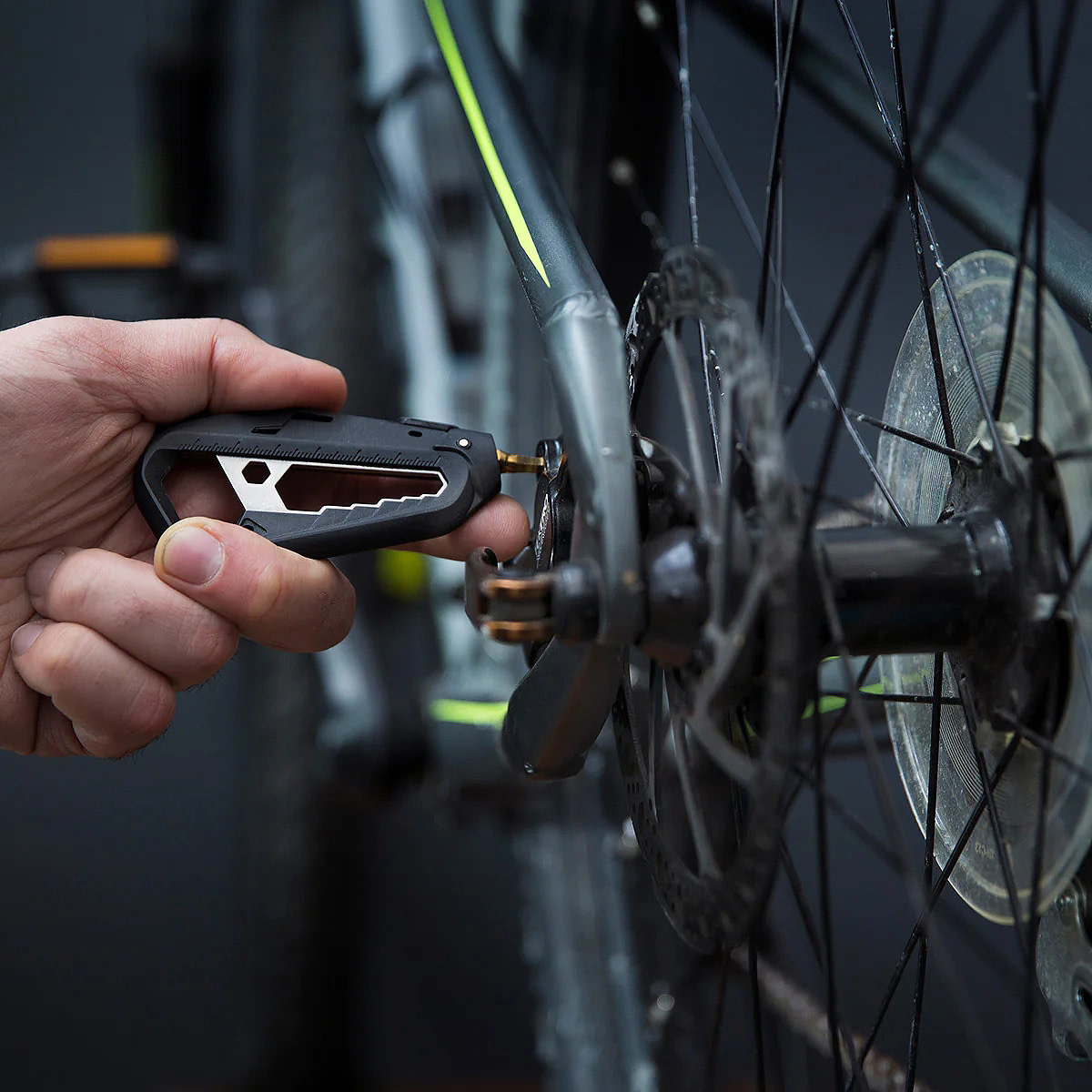 One of the must-have bike accessories is a compact, versatile multitool, and few out there can compete with the Tactica M.110. Equipped with 17 tools, including 2 tire levers, 4 hex drivers, a Phillips screwdriver, and wrenches, this mini-workshop makes for a reliable ride companion.
Not only does it pack in an assortment of essentials for your roadside needs, but it's high-quality, cleverly designed, and compact enough to stow away in your pocket or backpack. And, when you have to travel, rest assured that the Tactica M.110 Bike Multitool complies with TSA regulations.
A Bike Bell with a Difference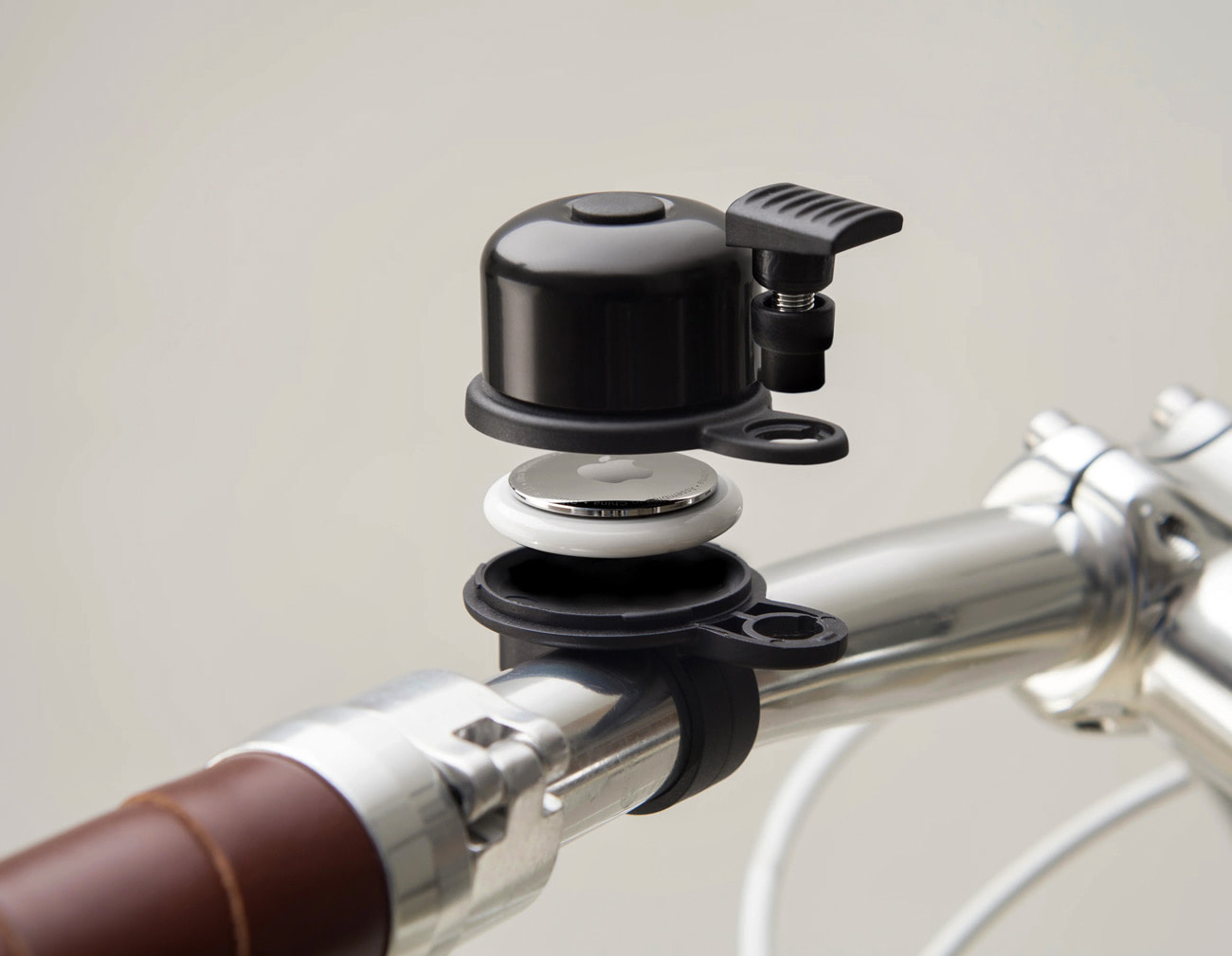 The AirBell might look like your average bicycle bell, but it offers a clever, inconspicuous hiding place for your Apple AirTag so you can easily track your bike's location from your phone. Made from aluminum and durable fiber-reinforced plastic, it fits onto any standard 22mm bicycle handlebar and has a bright and pleasant metallic sound.
Mini Cycling First Aid Kit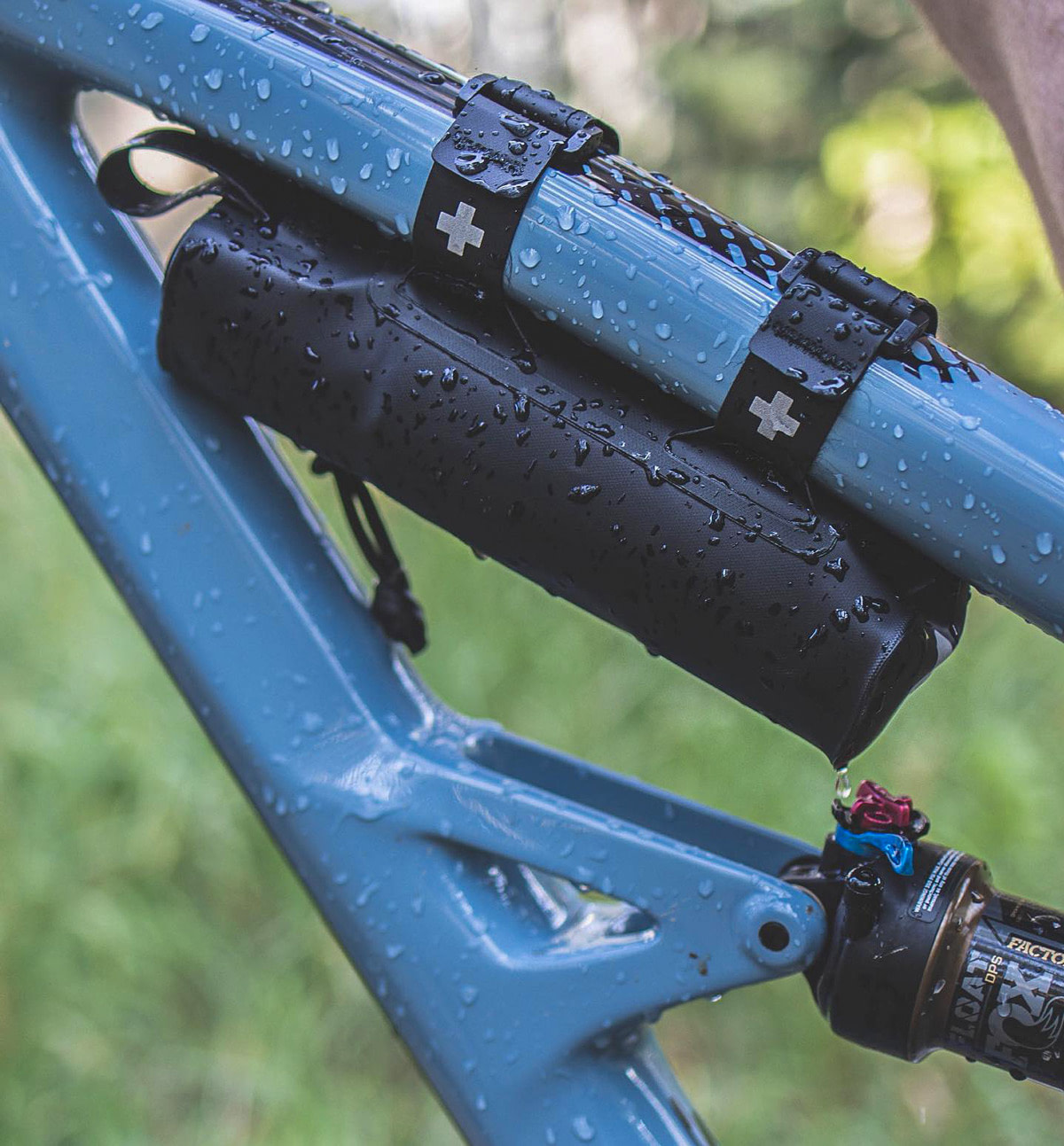 Designed by cyclists and curated by medical professionals, you won't regret carrying the Cycle Medic First Aid Kit with you. It packs everything you need to treat common injuries, and then some, into a compact, durable package that conveniently attaches to your bike frame with secure velcro straps.
Bike Balls Rear Light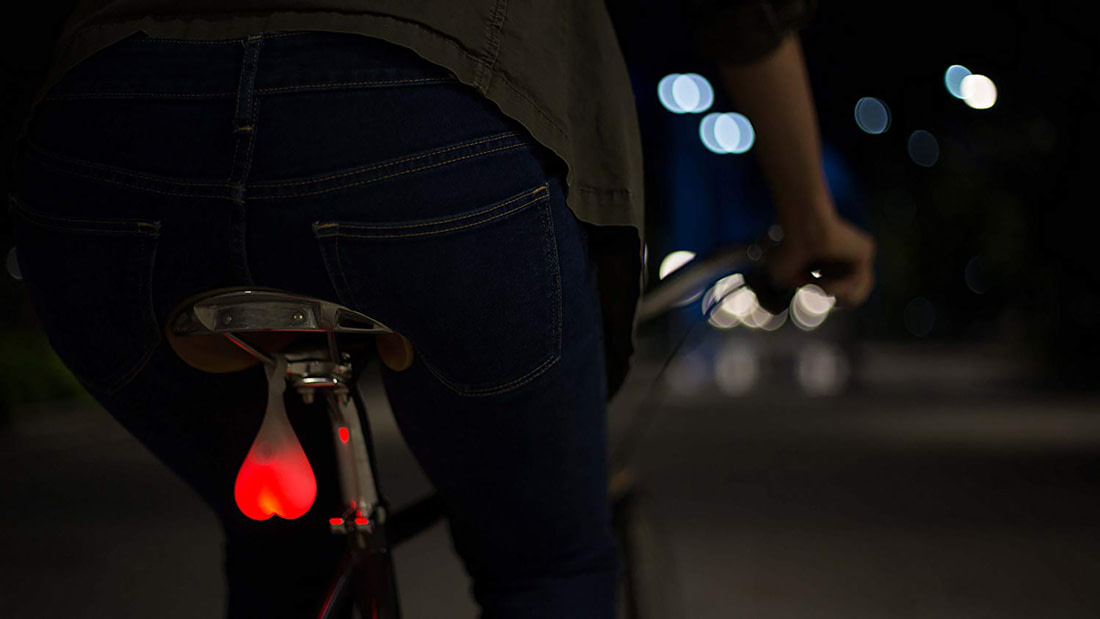 Fun and safety combine in this naughty bicycle accessory aptly called Bike Balls. All jokes aside, this testicle-shaped rear bike light that you hang under your saddle is your best bet for maximum visibility. Made of high-grade silicone, the sack glows red in the dark, withstands all sorts of weather conditions, and is extremely easy to mount. And did we mention attention-grabbing?! Of all the cool bike accessories on this list, this one has to be our favorite!
Adaptable Cycling Jacket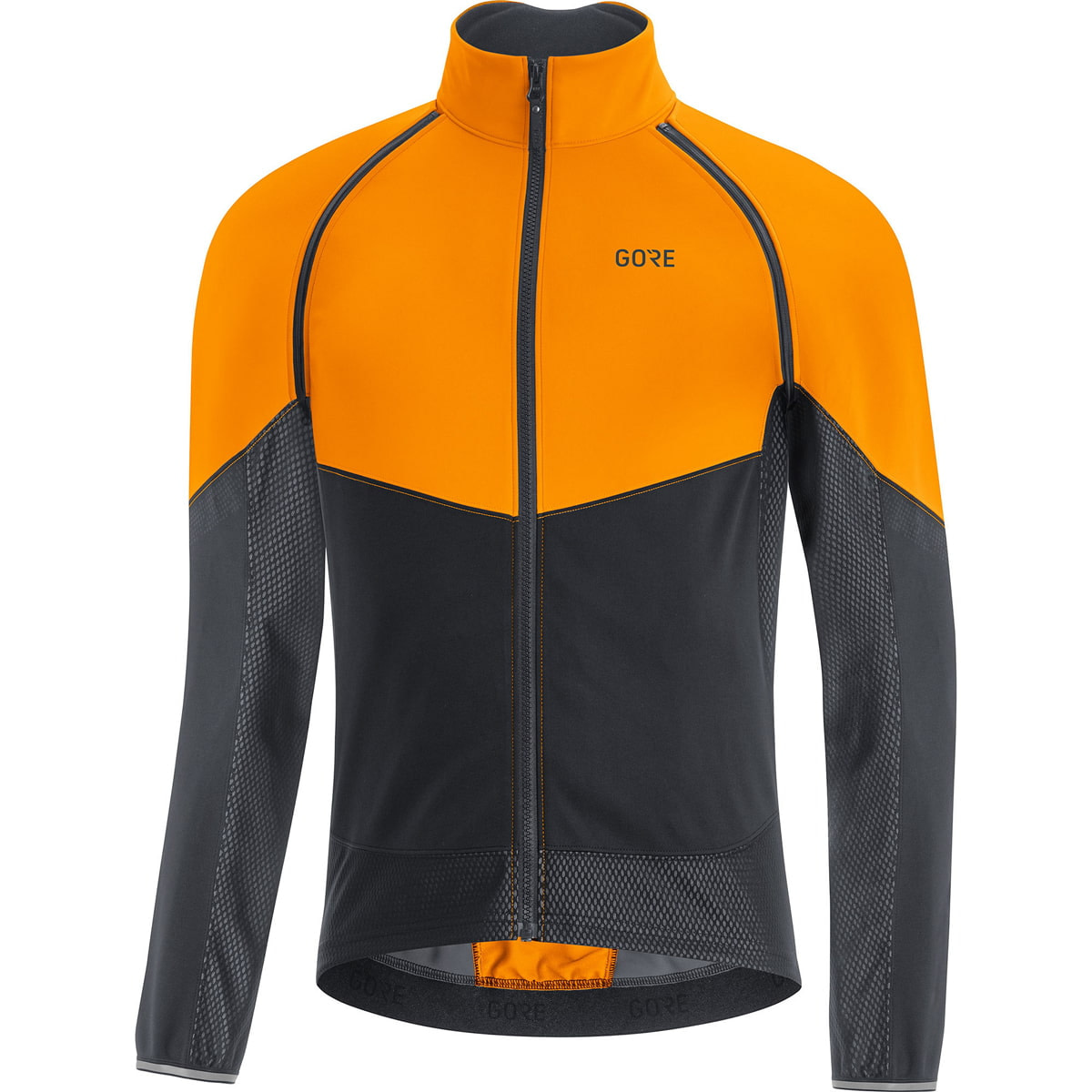 Rides with changeable temperatures call for versatile cycling wear, and the Phantom Gore-Tex Infinium Jacket delivers. Windproof, water-resistant, and extremely breathable, this garment is perfect for chilly days but transforms into a jersey as the day warms up thanks to its removable sleeves. Gore's Active Fit offers an exceptional level of comfort and freedom of movement while reflective details keep you visible on the road.
CamelBak Podium Big Chill Insulated Water Bottle
Water bottles should be at the top of your must-have bike accessories list, and this colorful, innovative product from CamelBak doesn't disappoint. Thanks to its double-walled construction, the 25 fl. oz. Podium Big Chill keeps your water cold twice as long as regular sports bottles, while at the same time ensuring your warm beverages remain so during cool weather rides.
Its lightweight, ergonomic design with a patented self-sealing Jet Valve makes it easy to squeeze and drink on the go without worrying about splatters and spills. It also sports a wide-mouth opening for easy filling and cleaning.
TrolleyTote Folding Basket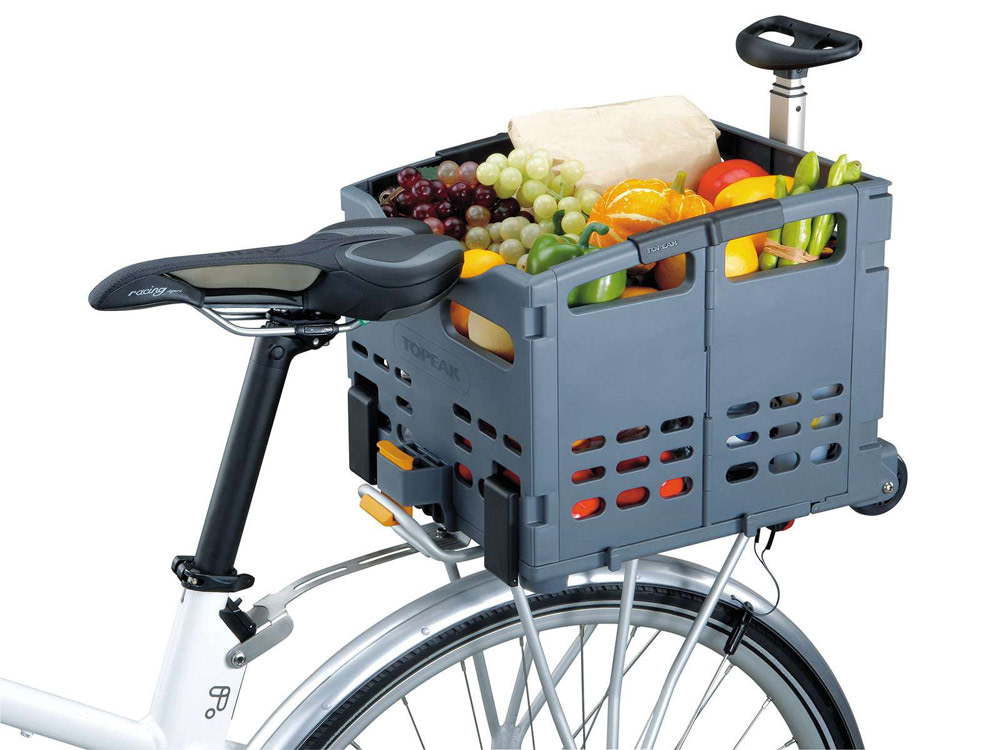 Make grocery shopping a breeze with TrolleyTote, a folding rear bicycle basket complete with telescopic handle and wheels for easy use at the market. This smart and simple bike accessory is compatible with all Topeak MTX racks and can be flattened for storage thanks to its nifty collapsible design.
Anti-Pollution Mask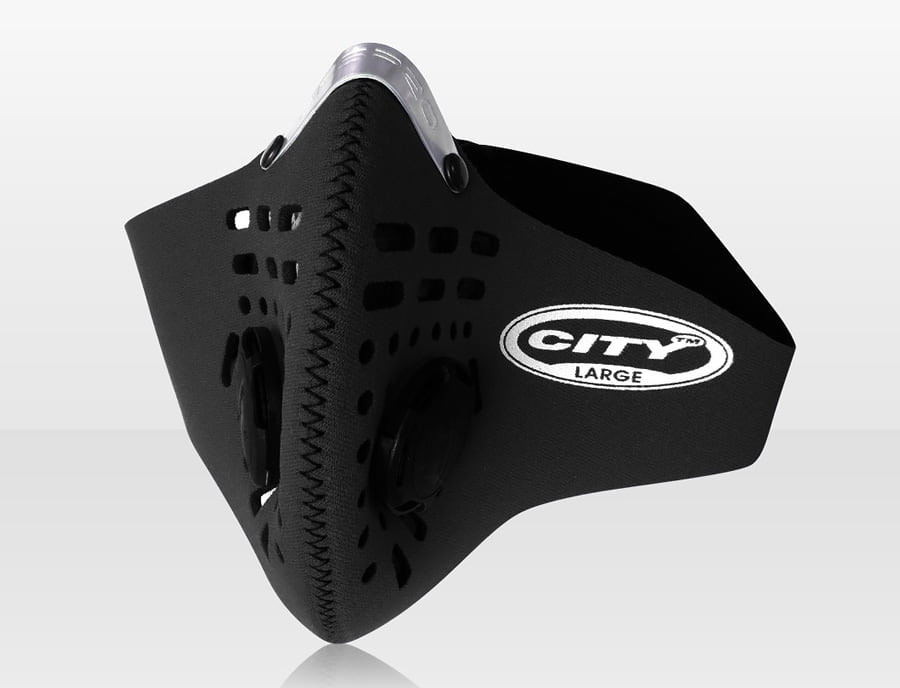 As concerns about air quality in big cities continue to grow, wearing an anti-pollution mask while on two wheels makes more sense than ever. Designed for urban bike commuters, the Respro City filters out a wide variety of pollutants commonly found in the atmosphere and comes with two Techno exhalation valves that sweep away unwanted heat, humidity, and carbon dioxide. Made from hypo-allergenic Neoprene, the mask features a contoured design, ensuring a snug fit on the face.
Best GPS Bike Computer
One of the most advanced GPS cycling computers out there, ELEMNT connects with your smartphone via a free companion app, allowing you to easily set up your data fields, track performance, customize profiles, and share ride data.
Compared with other GPS bike computers, this standalone unit from Wahoo Fitness is extremely easy to use. Plus, it has a larger diagonal display size than most competitors, and it's the only device of its kind that's 100% wireless.
Cycling Gloves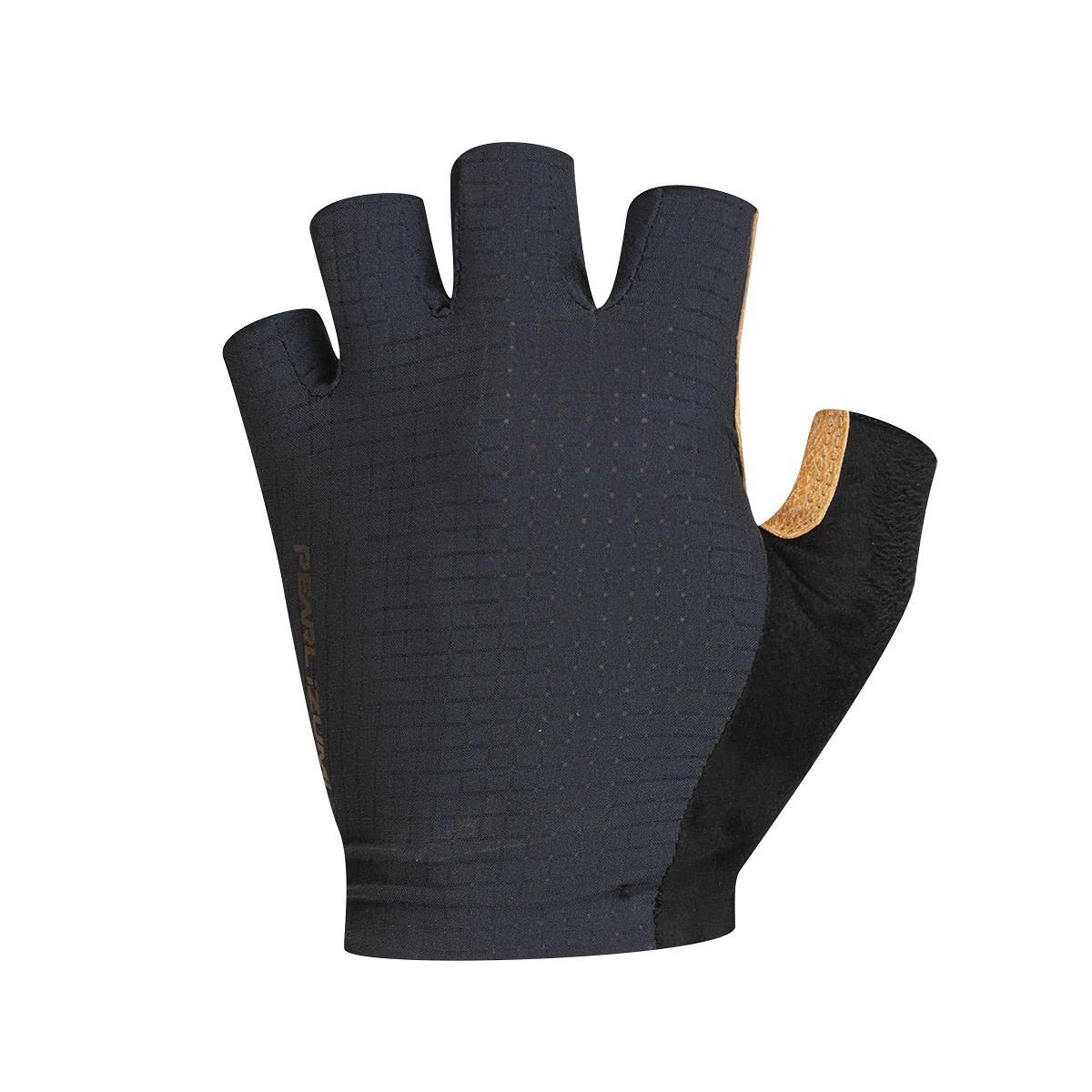 For a stylish, comfortable pair of cycling gloves for your summer rides, look no further than Pearl Izumi's Pro Air Gloves. Combining a perforated AX Suede Laredo synthetic leather palm with a mesh top hand and BioViz reflective technology, this minimalist, lightweight design provides a great grip and feel while keeping your hands dry and comfortable.
The Ultimate Mountain Bike Shoes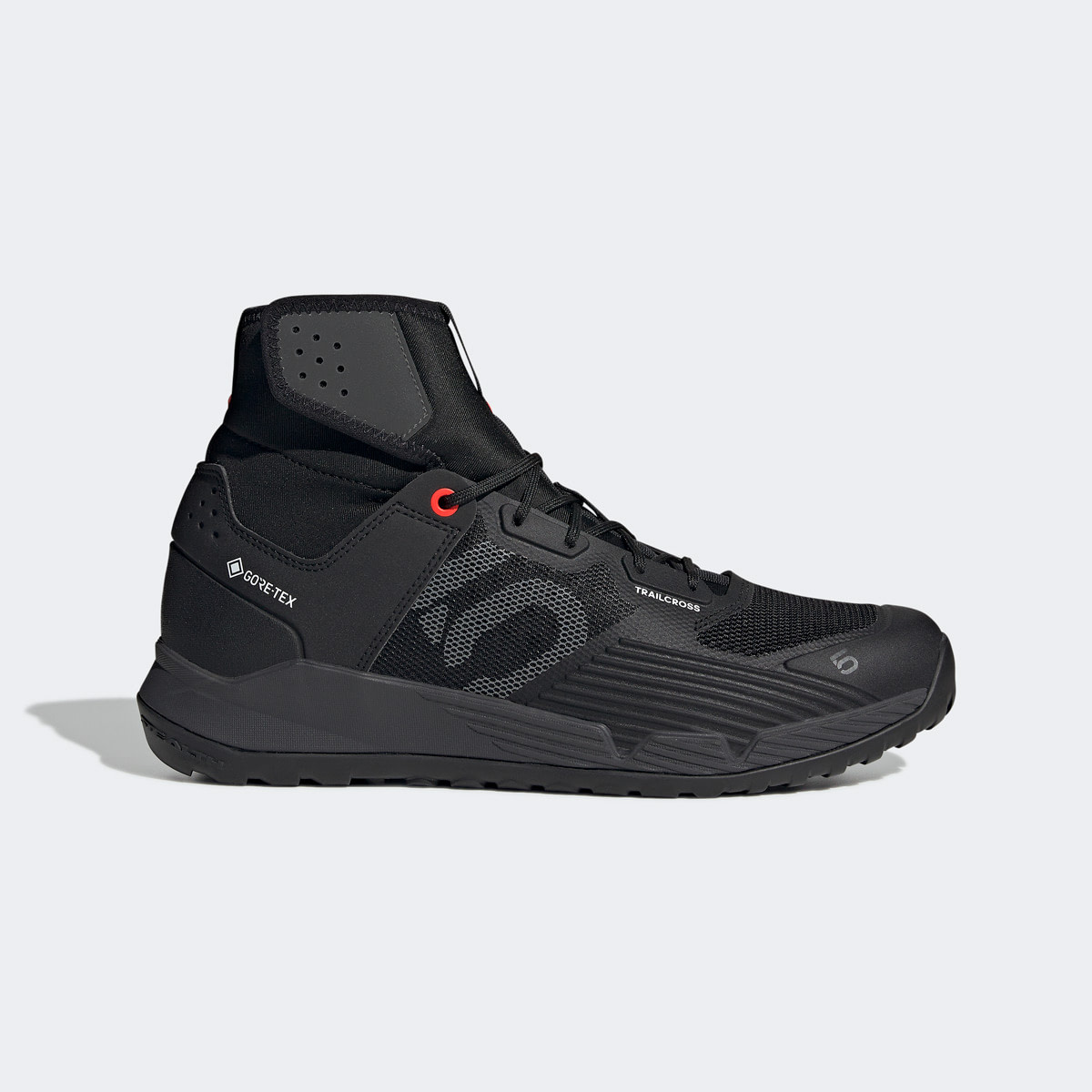 Combining an impeccable flat pedal grip with the breathable waterproofing of GORE-TEX, these mountain bike shoes are hard to top. Aiming to deliver all-day comfort on and off the bike, the Five Ten Trailcross GTX boasts a hi-top design with a flexible upper and a slimmed-down EVA midsole for the perfect balance between flexibility and support even in the most extreme conditions.
Bike Frame Bag
When it comes to bike essentials for commuters, a carrier bag is a must. Crafted of durable recycled nylon with heavy-duty YKK zippers, the Topo Design Bike Frame Bag has you covered in any cycling situation, whether commuting to work or taking a short biking tour around town. Complete with VELCRO attachments and daisy chain webbing on each side, the compact, triangular bike bag attaches securely to the top tube, allowing for easy access to your phone, snacks, and other road essentials.
Revolutionary Cycling Jacket
Though there are lots of noteworthy bike safety essentials out there, none of them quite compares with the Visijax Commuter Jacket. Equipped with 23 integrated high-intensity LEDs and motion-activated turn indicators on the arm, this smart cycling garment guarantees you'll never go unnoticed in traffic again.
Made of breathable lightweight fabric and powered by a USB rechargeable lithium-ion battery, the light-up jacket is also rain-resistant and comes in two colors: black and neon yellow.
The Smallest & Strongest Bike Lock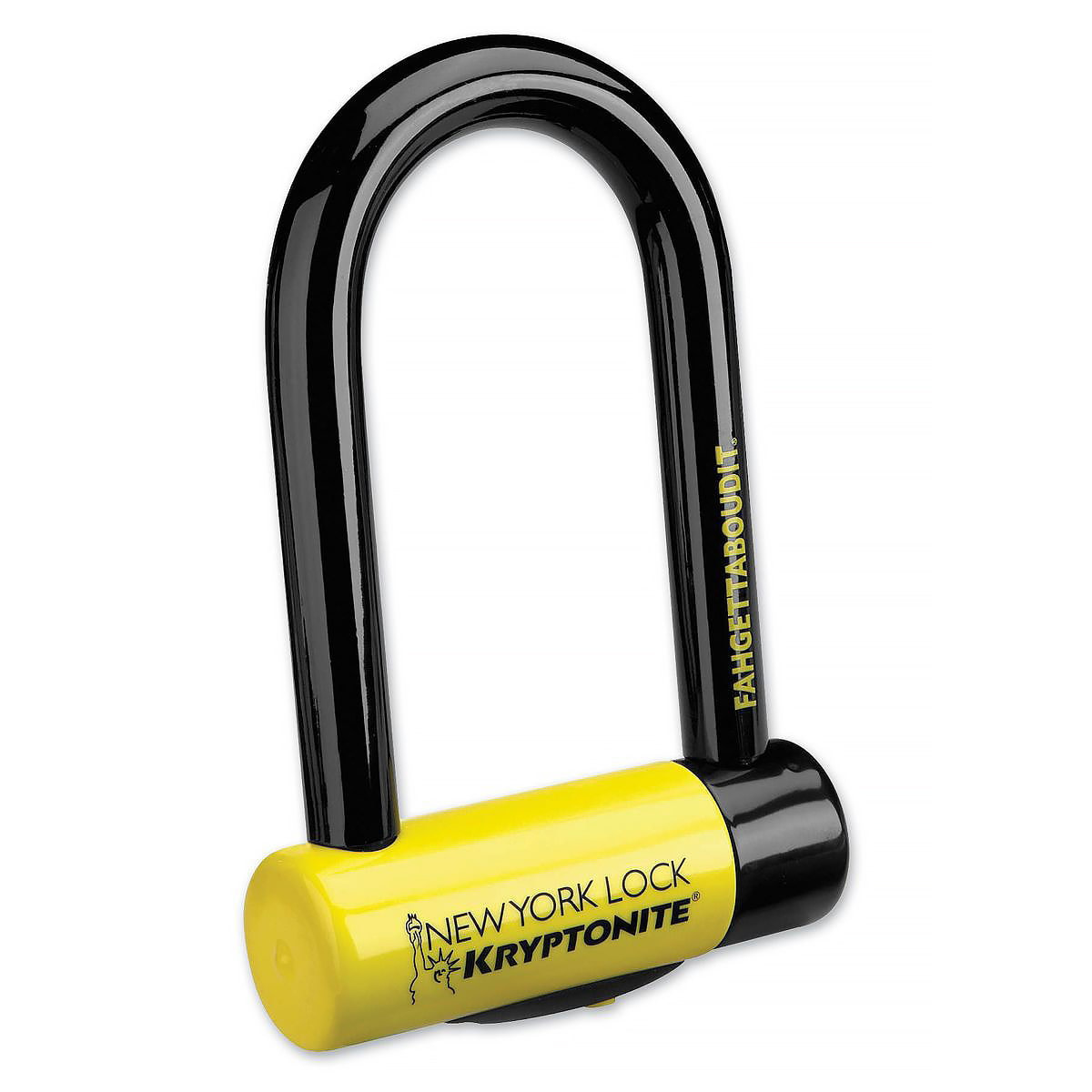 Protect your bike with Kryptonite New York Fahgettaboudit Mini, one of the most secure bike locks on the market.
This compact, high-end U-Lock is built to resist bolt cutters and leverage attacks thanks to its hardened Kryptonium Steel (18 mm) shackle. It also features double deadbolt locking for additional protection against twist and cut attacks, as well as a sliding dust cover to shield it from the elements.
Minimalist Light Stick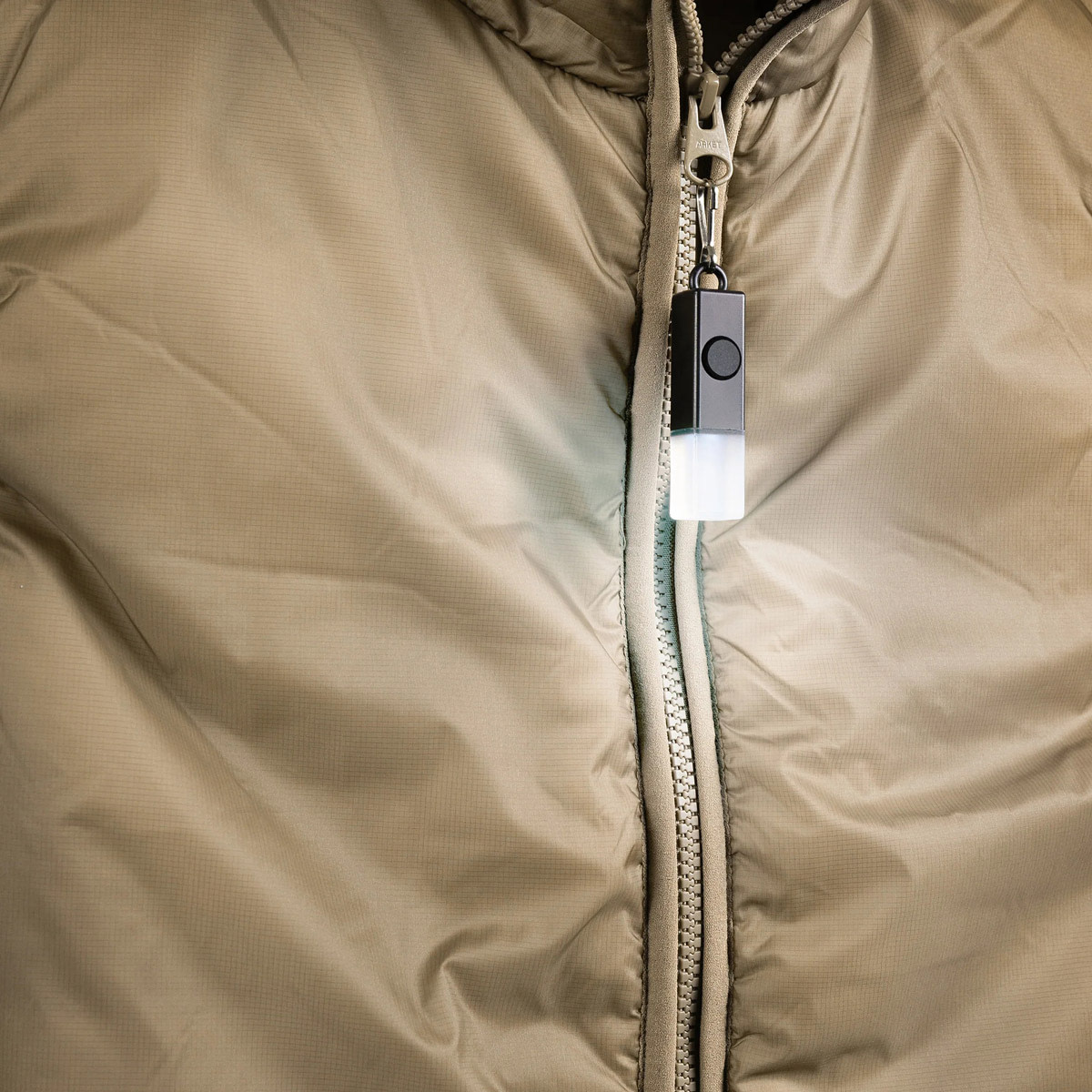 Any well-designed bike accessory that increases visibility in traffic is a winner in our books, especially when it's as sleek as the Glowing Visibility Lightstick. Designed by Bookman, a Stockholm-based brand specializing in visibility products, this award-winning wearable light stick emits a graceful 360-degree glow, ensuring that you're visible from a distance, and comes with a handy clip so you can easily attach it to virtually anything.
Ergonomic Handlebar Grips
Take your cycling experience to the next level with Loam Grips. These cool bike accessories are designed to increase both comfort and bike control. The meticulously crafted ergonomic grip pattern is expertly designed to combat hand fatigue caused by trail vibrations during those marathon rides. Additionally, the integrated fins work diligently to redirect water away from the grips when the weather turns damp, ensuring a reliable grip even in wet conditions.
Super-Light Mini Pump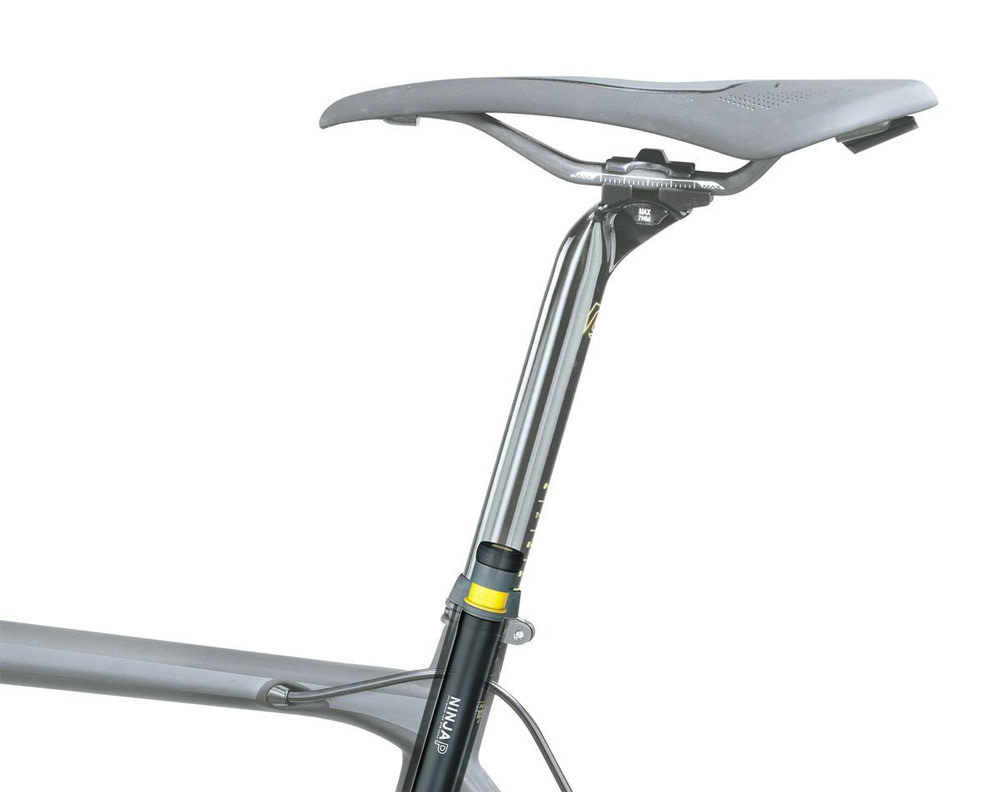 Designed to be concealed inside your seatpost, Topeak's super-light Ninja pump is not just ultra-portable but also quick and easy to access when you need it. There's nothing worse than getting a flat tire when out and about, so make sure you add this handy little item to your bike kit.
Leather Bike Beer Holder
Although originally designed for Bike Polo players, this handmade leather bike accessory from Walnut Studio is equally well suited for transporting your favorite beverages. An ideal gift for the biking beer aficionado in your life, the six-pack cinch hangs straight from the frame and comes in four beautiful colors to match any style and finish.
Waterproof Bike Cover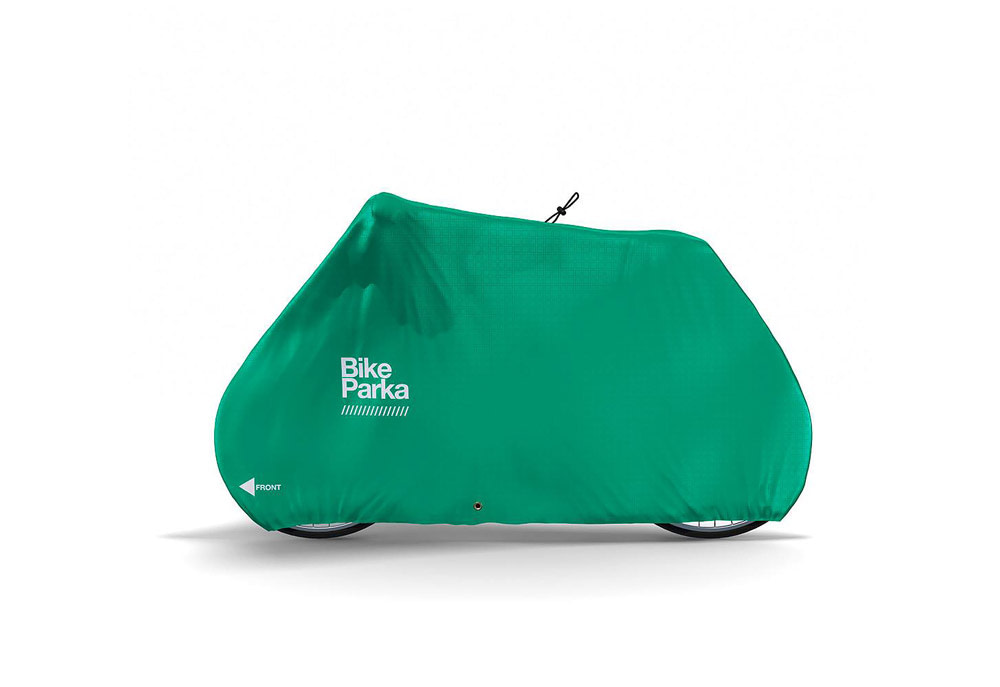 A quality bicycle cover is essential for keeping your two-wheeled vehicle in good condition, and BikeParka is undeniably one of the most attractive options currently available on the market.
Made from premium Polyester Ripstop fabric, this adjustable, well-designed product keeps your baby snug, dry, and clean, no matter the weather. The Urban version also comes with Velcro lock-through panels, which means you can lock it together with your bike.
Fancy Bike Coffee Cup Holder
Thanks to its double-bolted mounting design, PUBLIC's Trieste Cup Holder will make sure you can carry your coffee around in style without spilling it.
Designed especially for PUBLIC bikes, the handlebar beverage carrier fits all 22.2mm diameter handlebars, being capable of holding 12- to 16-ounce cups with tapered bodies and sealed lids. A must-have for any coffee-loving cyclist in San Francisco and beyond!
E-Bike Conversion Kit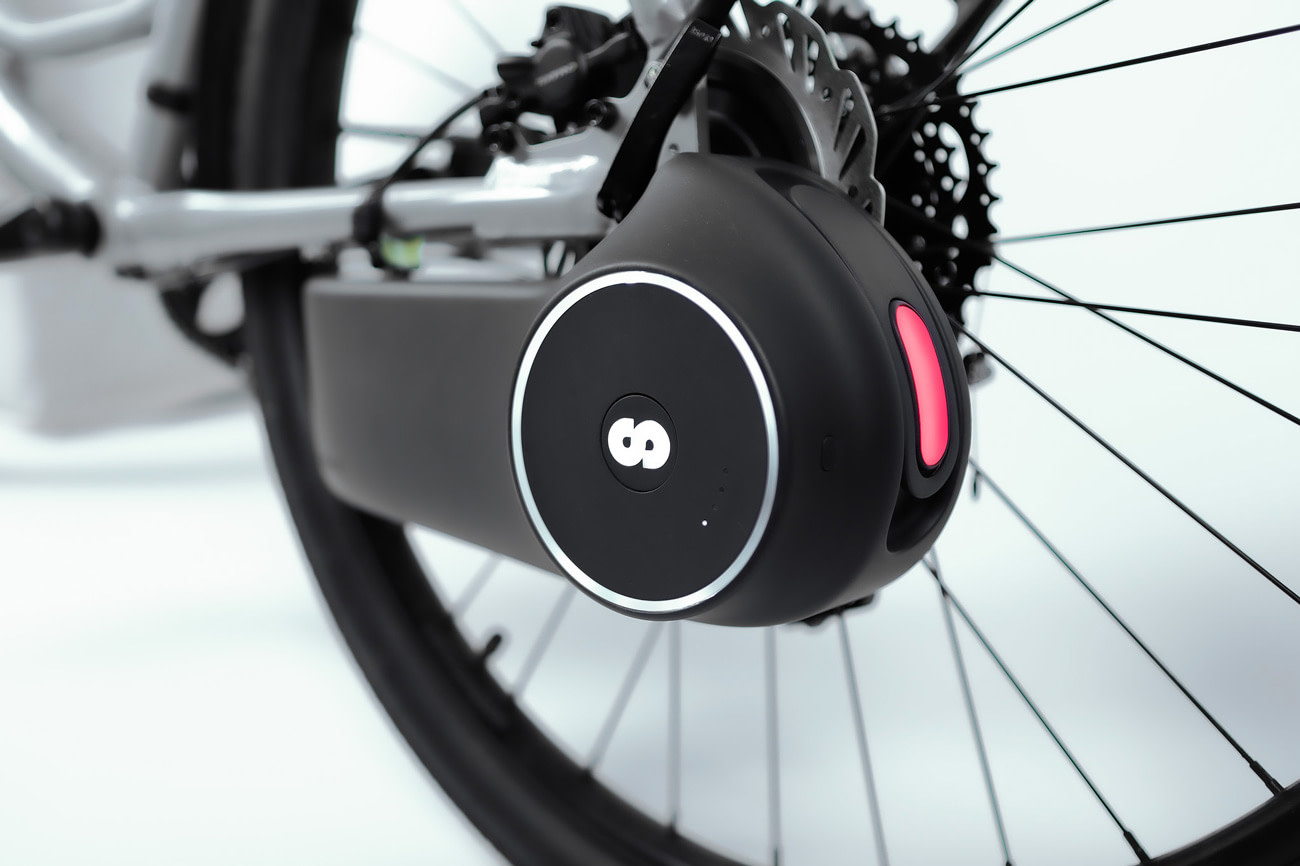 Transform your old traditional bicycle into an electric bike in no time with Skarper DiskDrive. All you have to do is replace your bike's rear disc brake rotor with this innovative unit housing a 250W motor and a battery. Thanks to its compact design, wide compatibility, and unique ability to quickly clip on and off the bike frame, this might be the best e-bike conversion kit you could invest in.
Surfboard Bike Racks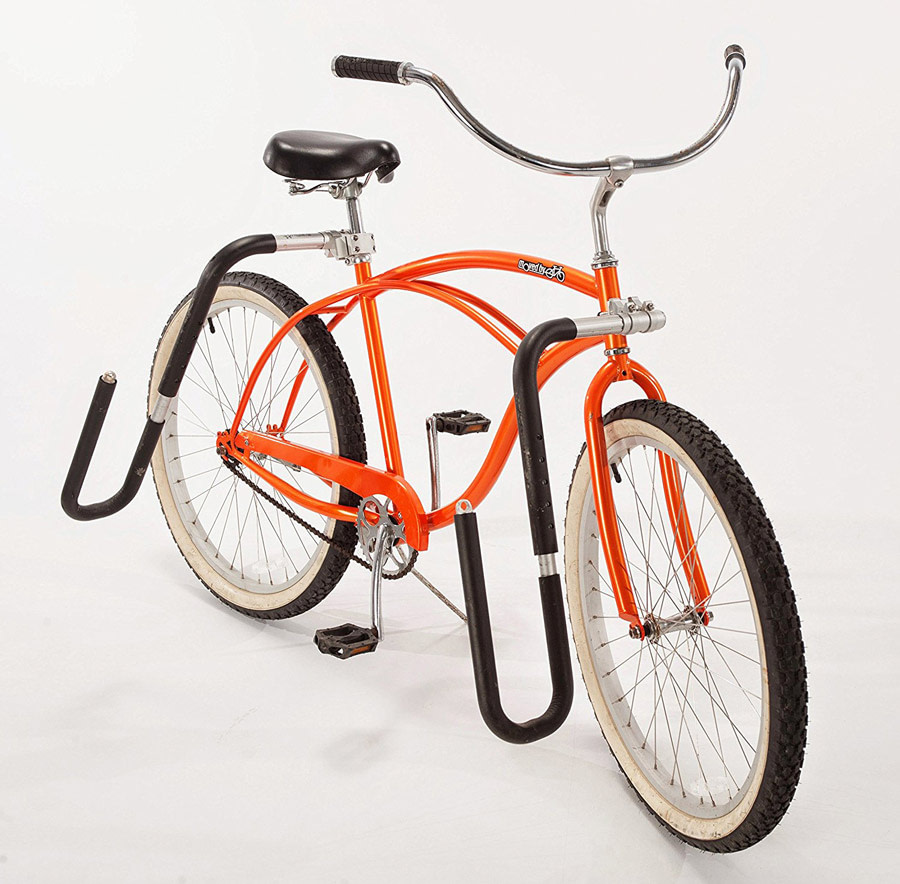 Like to pedal to your favorite surf spot? Gear up your two-wheeler with these rear-mounted surfboard bike racks from Moved By Bikes. Designed to fit most bicycles on the market, they're stable, versatile, and easy to set up, allowing you to safely transport just about any surfboard, from short to long.
Airbag for Urban Cyclists
Designed with urban cyclists in mind, Hövding 3 looks like a collar that wraps around your neck as you cycle but turns into the world's safest head protection in the event of an accident. The airbag inside the collar inflates in 0.1 seconds, providing up to 8x better protection than a traditional cycle helmet.
When paired with your smartphone via Bluetooth, the Hövding app can tell battery status, give you information about personal and collective cycling data, and automatically notify selected contacts if you have an accident.
This unique safety bike gadget is charged with a USB cable, and one battery charge lasts for up to 15 hours of cycling. Besides, it can be adjusted for a perfect fit and comes in a range of different covers to match any personal style and taste.