This post contains affiliate links, which means we may receive a small commission, at no additional cost to you, if you make a purchase through these links. See our full disclosure here.
Buying a present for someone with a niche interest can be tricky, and finding the best gifts for cyclists can feel impossible. They're famous for being particular when it comes to choosing their gear, and trying to surprise an avid rider with a welcome addition to their arsenal can take some serious trial and error.
But one thing that can help to select the perfect Christmas gifts for cyclists is to stray away from strictly practical items and splurge on something helpful, fun, or luxurious. The trick to buying gifts for bike lovers is to choose something they wouldn't splurge on themselves but would find beautiful or useful nonetheless.
If you're trying to source the perfect present but haven't found something with quite the wow factor you're looking to elicit, check out these 20 beautiful, purposeful, and unique gifts for bicyclists that are sure to please even the pickiest.
Oxye Bike Backpack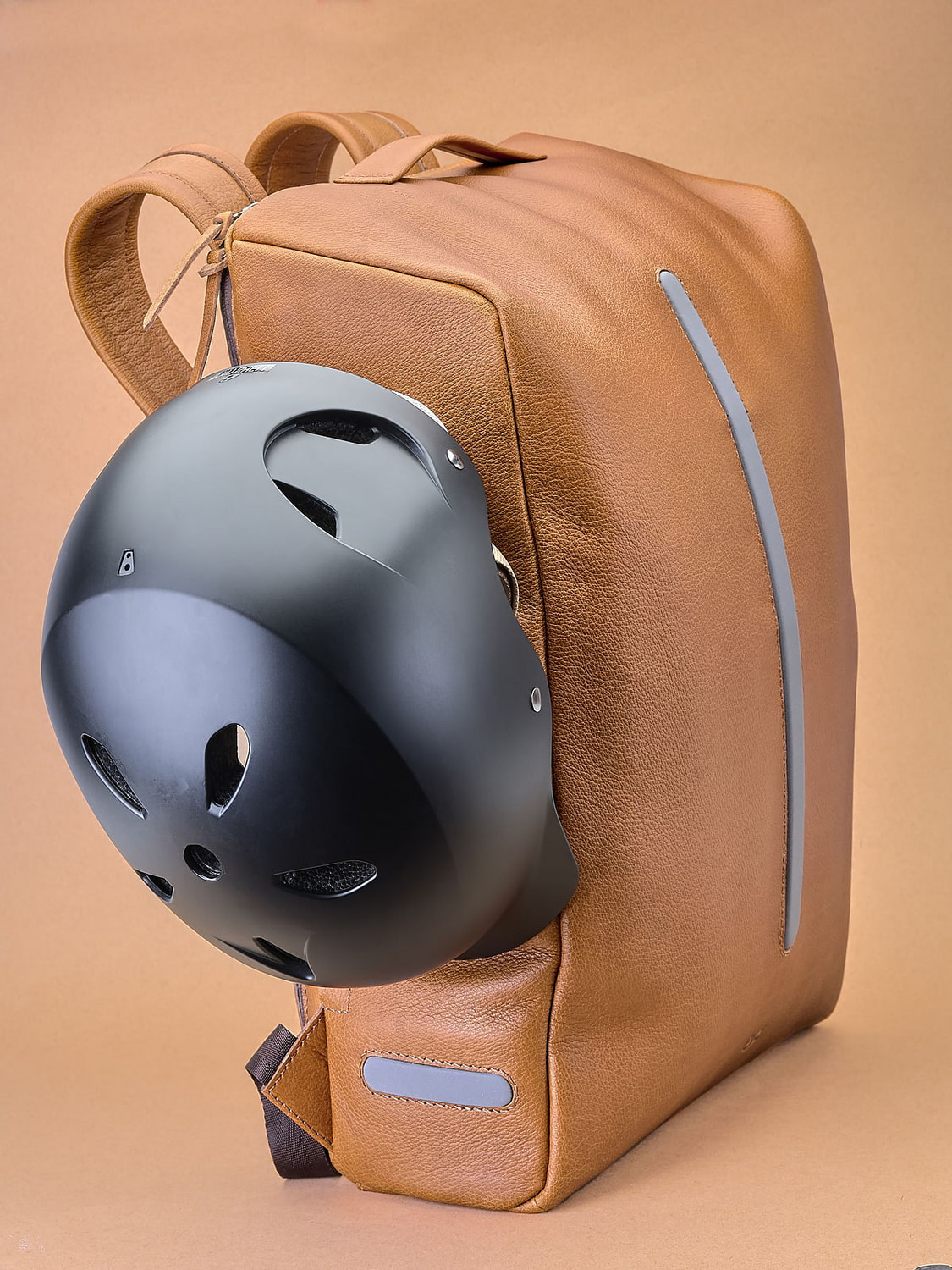 If you're buying for a cyclist who routinely prioritizes utility over beauty, you can replace their tired bike bag and give them both for a change. The Oxye Bike Backpack offers real, practical use while looking and feeling like a splurge. Crafted with decadent yet durable leather and fine finishings, it looks luxe while still sporting a host of techy details, like an integrated rain cover and a fold-flat laptop sleeve that doubles as an organizer.
Spurcycle Original Bike Bell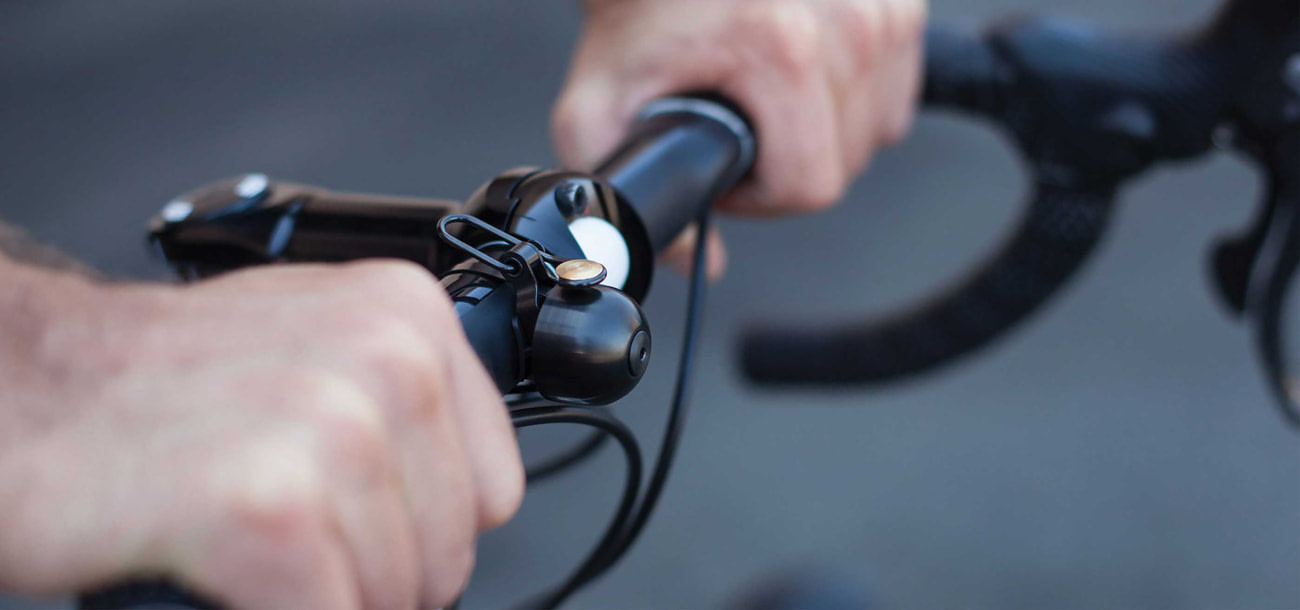 Though it has a vintage-inspired design, the Spurcycle Original Bike Bell is carefully engineered to be three times louder than the average bike bell. This makes it perfect for riders living in the city, as its sound can cut through noises from sirens, car horns, and the din of construction. It's also straight-up beautiful: it's expertly honed from stainless steel and brass and comes in either a raw or eggshell-black finish.
LIVALL Smart Helmet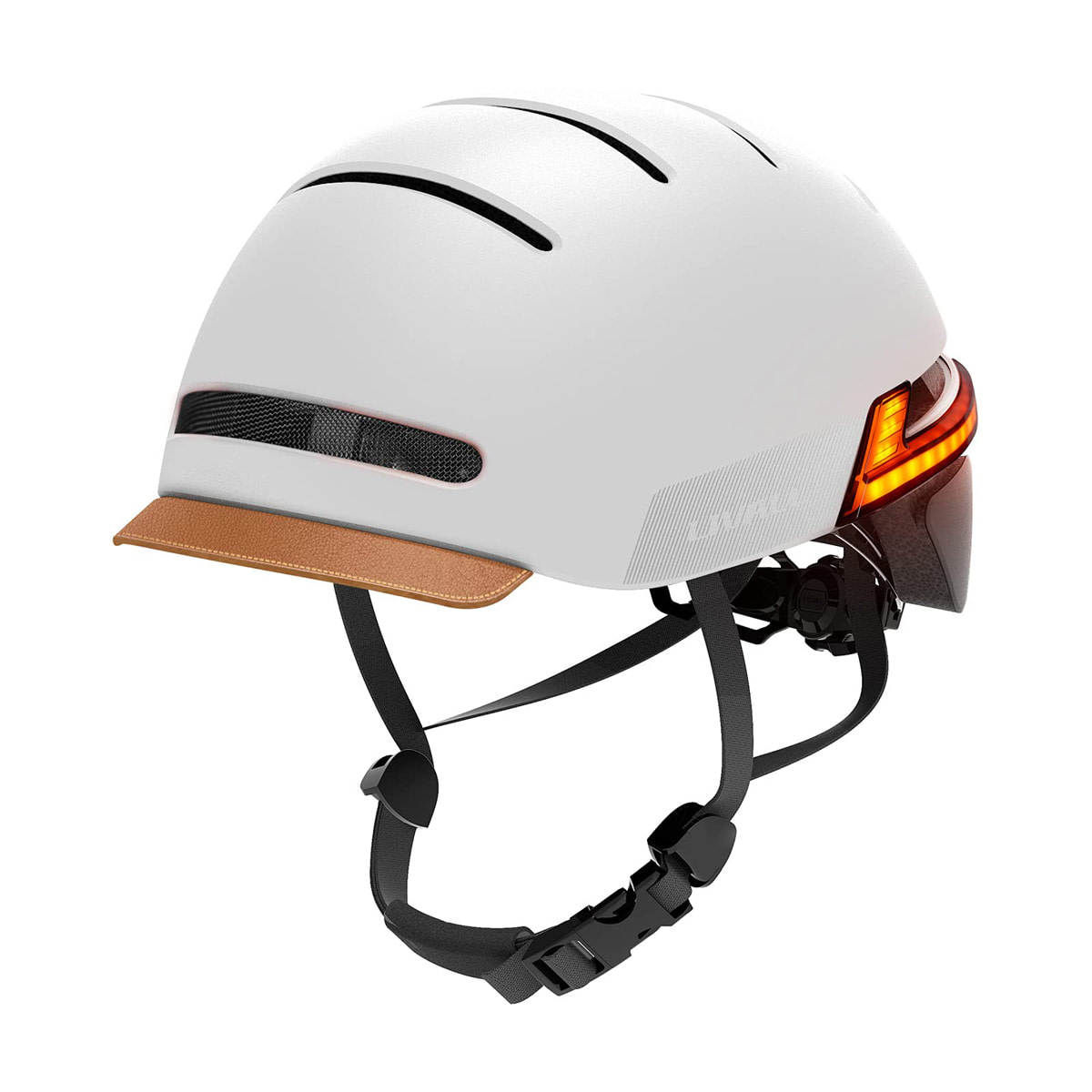 Probably the feature that most attracts cyclists to the LIVALL Smart Helmet is the Bluetooth functionality. Inside the helmet, mounted just above the ears, are high-definition speakers that connect directly to the user's smartphone. Simply being able to listen to a favorite playlist while out riding is enough to make any cyclist appreciative of your gift, but there are far more features tucked elegantly into this helmet.
It's also fitted with a wind-proof microphone, so the rider can take calls on the go. Mounted on the rear is a fully integrated communication system including a brake light and turn signals that activate when the handlebar-mounted control center is triggered manually. And, to make it truly one of the best gifts for cyclists on the market, it comes with a rescue system that detects falls and crashes and can send a signal to any pre-set emergency contacts if the rider is incapacitated.
Thule RideAlong 2017 Reclining Child Bike Seat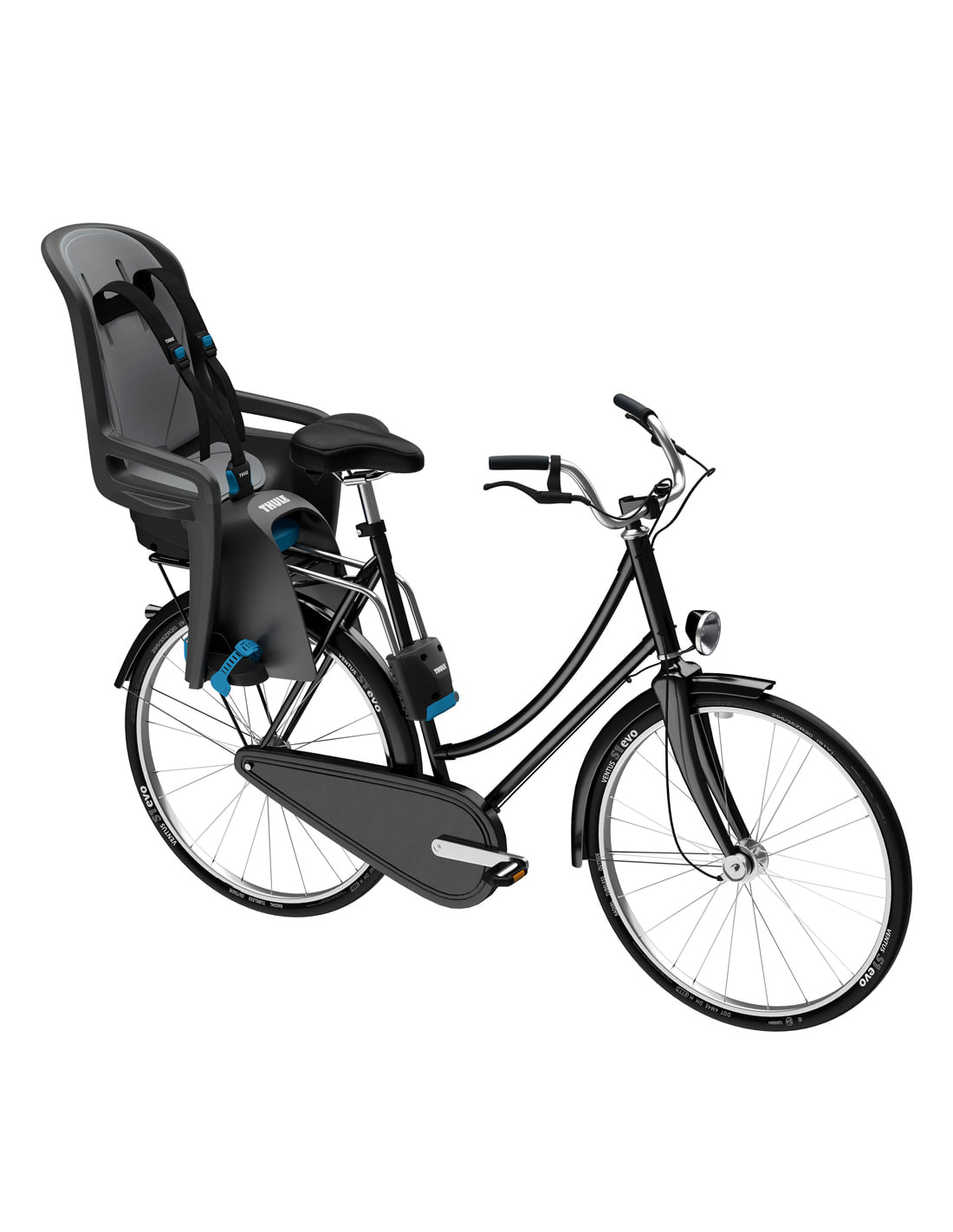 If you know an avid cyclist in the middle of adjusting to parenthood, the Thule RideAlong Child Bike Seat will help to integrate their old life with their new one. This is a fully adjustable seat, meaning it will suit kids from barely out of infancy up to 40 lbs, so it could potentially last several years.
Bike Balls Silicone Waterproof Tail Light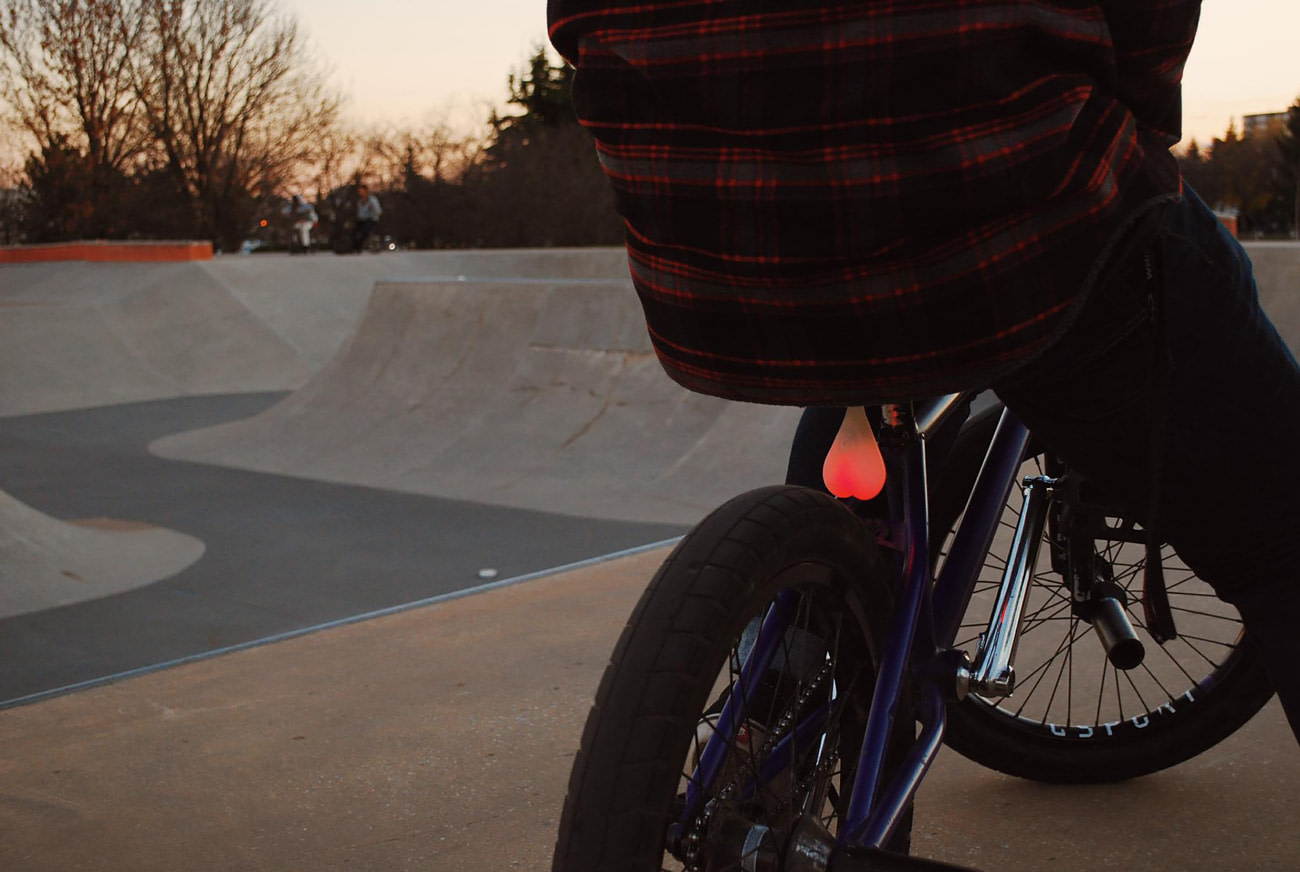 If you're buying for someone who's both a frequent city rider and has a good sense of humor, gift them "the world's most overconfident bike light," the original Bike Balls. They're hilarious, yes, but they aren't completely purposeless: the design allows them to bob up and down during use to increase visibility. They're also super durable, weatherproof, and easy to use. To turn them on, off, and change the setting, they just need to be given a squeeze.
ELEMNT BOLT Bike GPS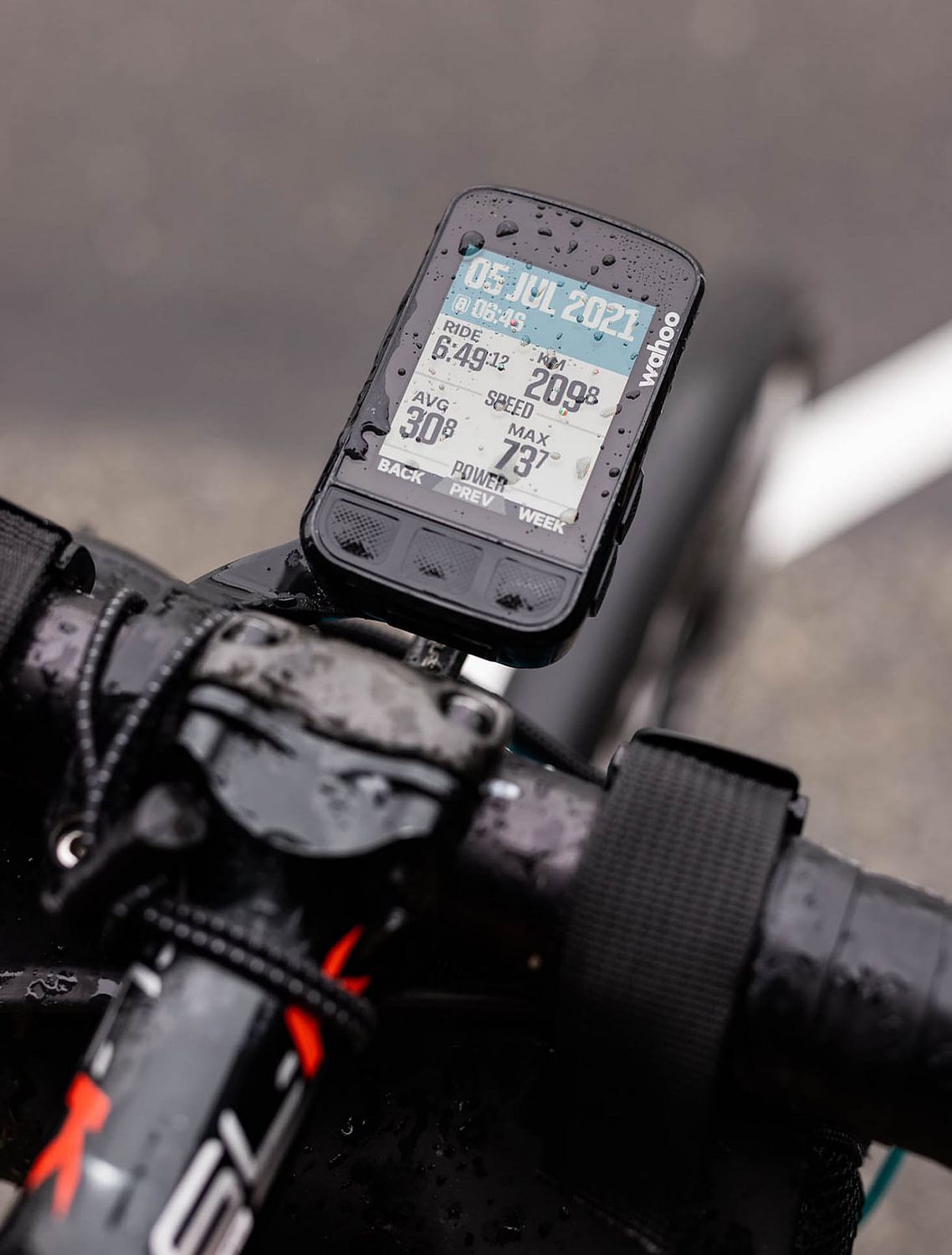 While it's certainly helpful to plan and track a cycling route, the ELEMNT Bolt GPS Bike Computer offers much more functionality. It has an onboard system that tracks the speed, distance, and time of rides, plus it utilizes Wi-Fi and Bluetooth to pair with other devices and integrate with third-party apps. The way it collects and stores useful data makes it a perfect gift for any bicycle rider who's getting more serious about trying to cut down on their commute time or training for a race.
RadCity 5 Plus Electric Commuter Bike
Even the most elite cyclists can find a good use for an all-around city bike, and the RadCity 5 Plus Electric Commuter Bike is a standout among bikes of this style. It has all of the practical features you'd expect of a Dutch-style bicycle, like the wide rear rack and the integrated fenders, but the Rad Power Bikes version is also electric.
A twist throttle engages a rear-hub motor that propels the rider when needed, making it easy to climb an incline without getting exhausted. This means they make even the longest commutes manageable, so it's an ideal gift for someone you know that's looking to transition to biking from driving. Thankfully, you won't have to know their measurements before purchasing it for them, as Rad Power Bikes designs all of their bicycles to fit most people and adjust to fit individual riders.
EnCase System Bar Kit One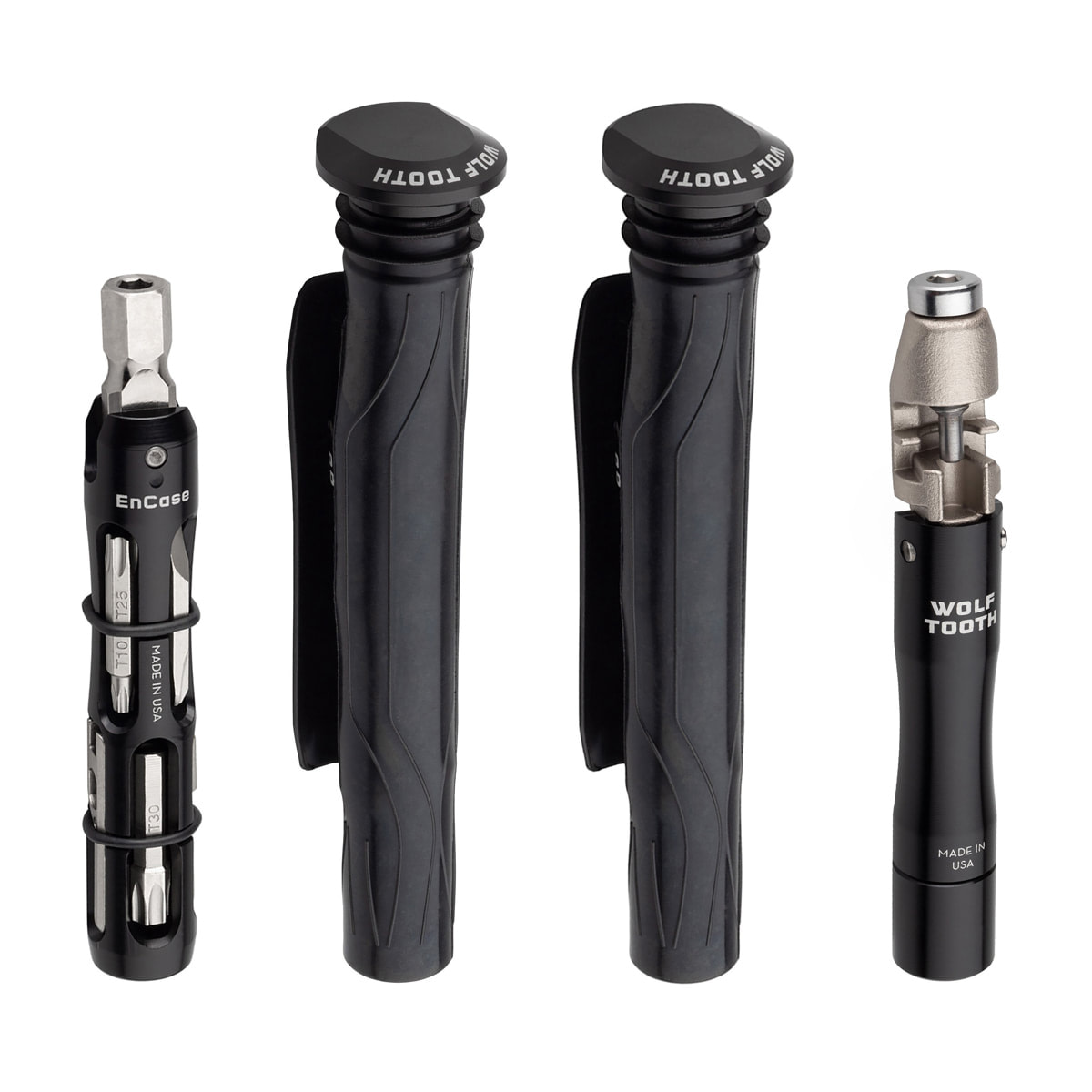 Every avid cyclist needs, at the very least, a multi-tool in their arsenal. If the rider in your life finds them cumbersome to carry, then the EnCase System Bar Kit One is the perfect solution. After a simple install, this system seamlessly integrates a multi-tool and a tire repair kit into the handlebars of most mountain and road bikes, so they don't take up any additional room in a sling bag or panniers.
ReflecToes Reflective Cycling & Running Socks
If you're on the hunt for small cycling gifts that are still practical, these Reflective Cycling Socks from ReflecToes might be ideal. They offer the comfort of a performance athletic sock but with a hyper-reflective shaft that's impossible to miss in headlights. They'll work for anyone who rides, walks, or runs in the dark, so you may want to grab yourself a pair, too.
Trailcross GTX Mountain Biking Shoes
For the avid trail or mountain biker in your life, the Five Ten Trailcross Mountain Biking Shoes would be a thoughtful present fit for extreme conditions. For these types of bikers, it's imperative to have a shoe that transitions seamlessly from pedals to the trail, and these offer that and then some.
They're completely waterproof but totally breathable, thanks to the GORE-TEX uppers and adjustable neoprene cuffs. On the trail, their purpose-designed soles offer plenty of flex and grip, while remaining stiff enough for secure pedaling. These are an enormous step up from a traditional hiking shoe for mountain biking, and are renowned for being one of the best high-performance trailcross shoes on the market.
Chrome Industries Doubletrack Handlebar Sling
As gifts for cyclists go, this one is likely to please the widest range of riders. Pleasure riders up to serious cyclists can make good use out of the multipurpose Chrome Industries Doubletrack Handlebar Sling. It attaches effortlessly to virtually any handlebars, then comes off to become a waist or cross-body bag with a stowable long strap. City dwellers especially will appreciate the versatility, as rather than leave valuables inside a stationary handlebar bag, they can be easily toted along after they lock up their bike.
LEZYNE Laser Drive Rear Bike Light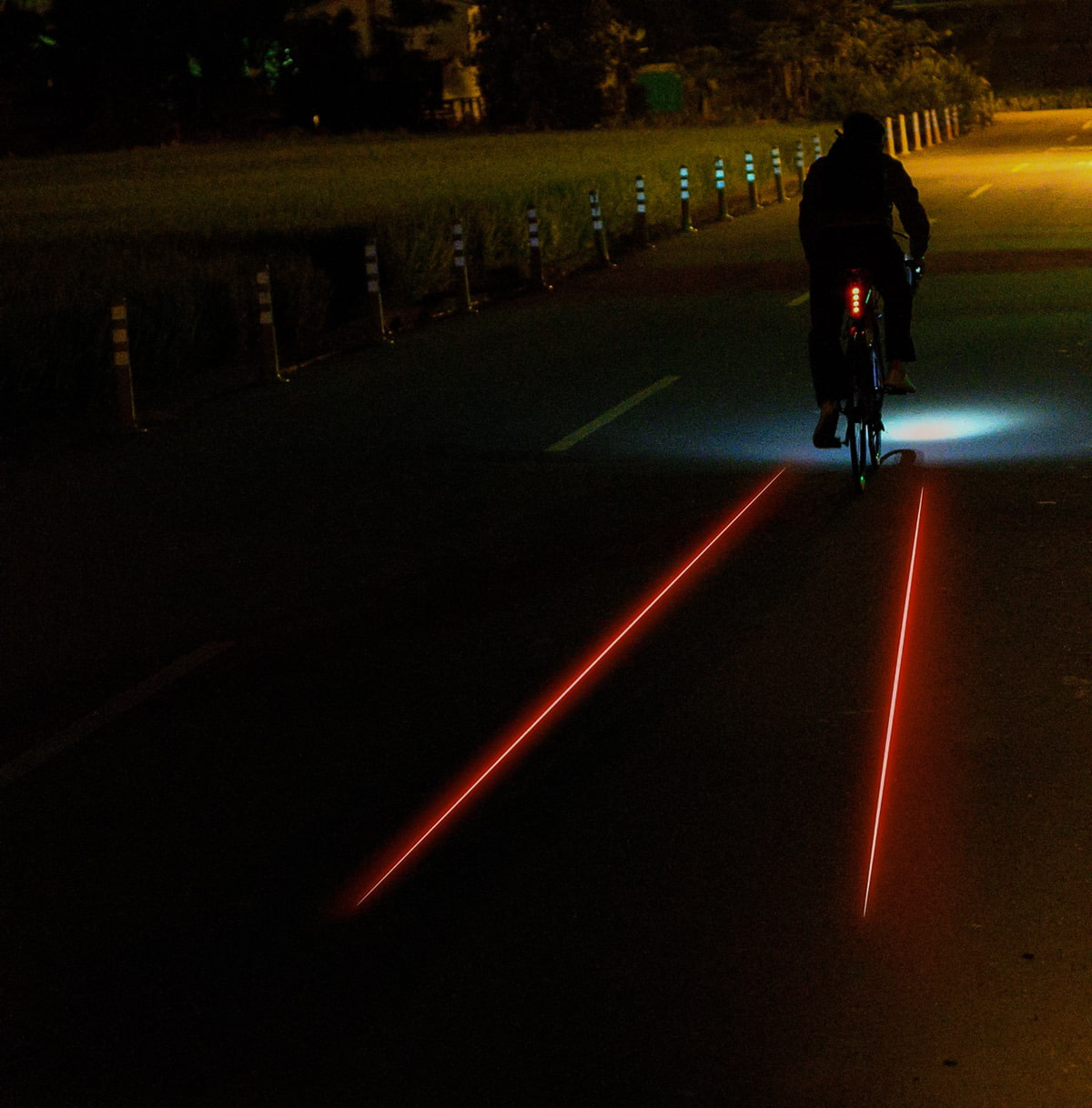 A particularly good gift for any cyclist who routinely rides in traffic, the LEZYNE Laser Drive Rear Bike Light provides high-output illumination while encouraging passing cars to keep a safe distance. While it functions as a typical rear bike light – albeit much brighter than most – the real innovation here is the laser track that it projects onto the ground behind a rider. This shows nearby cars roughly how much distance to allow on either side when passing, even in the dark.
REI Co-op Beyonder Saddlebag Panniers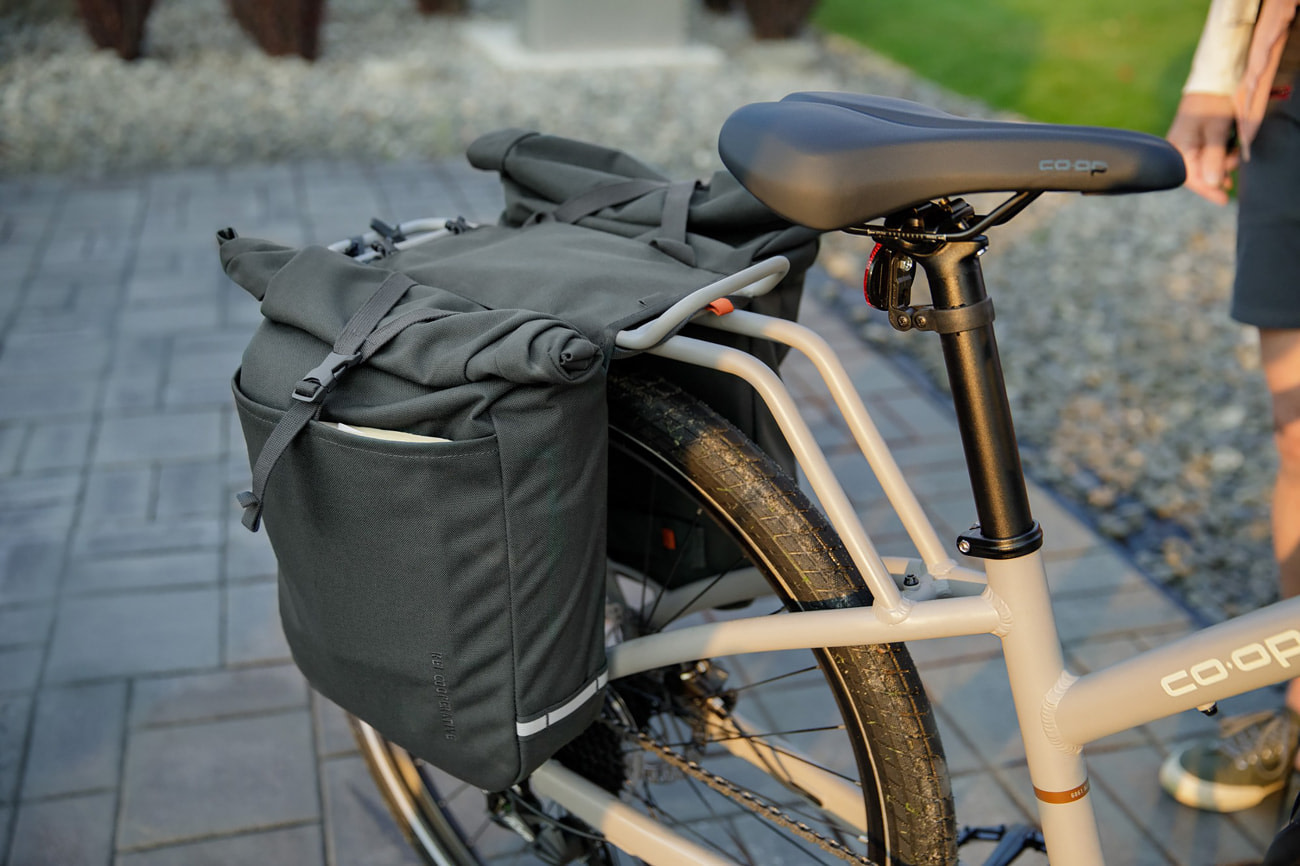 For anyone who regularly commutes by bicycle, a pair of panniers make it much easier to tote necessities from place to place. These Beyonder Saddlebag Panniers from REI Co-op take this convenience a step further by transitioning into a tote. They attach quickly to any rear bike rack to make grocery runs a cinch, and despite their simplicity, this is almost certainly an item that your favorite cyclist doesn't already have.
Bike 6-Pack Holder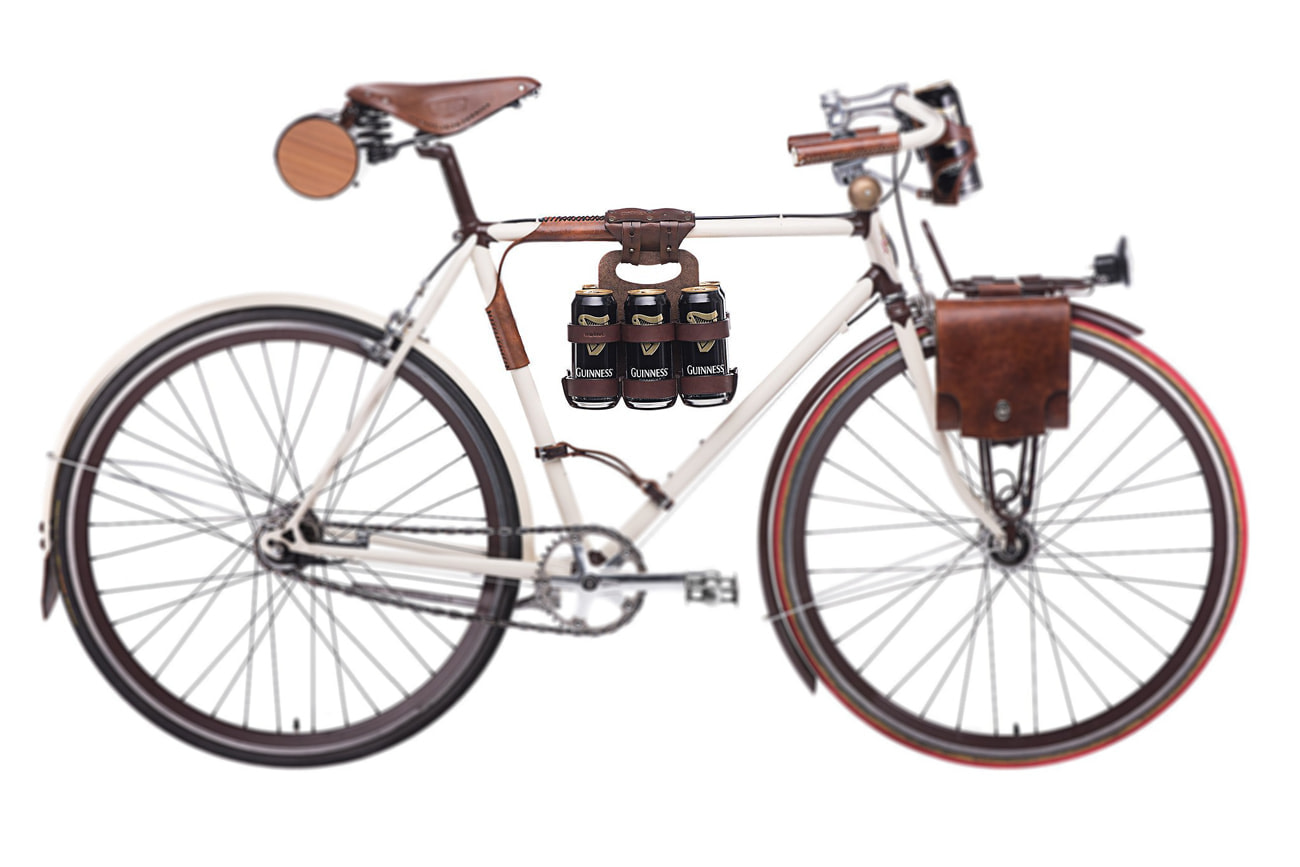 One of the more unique gifts for cyclists only serves one specific purpose: safely transporting a six-pack. If you're stuck trying to surprise a cyclist who already has everything, this handmade, leather beer carrier will make a cool, niche addition to their kit. And as a bonus, the leather cinch strap works on any item with a sturdy handle that's slim enough to fit in a bike triangle.
GoPro HERO10 Black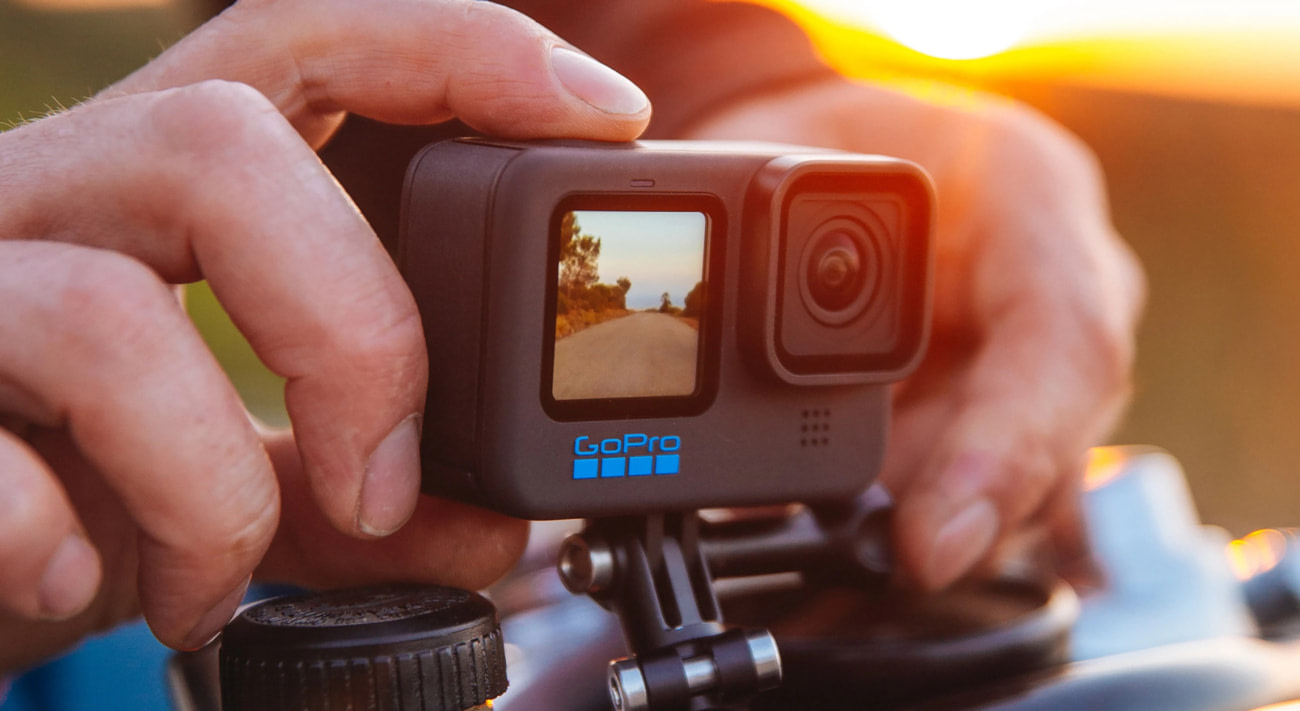 Hands down, the unequivocal leader in adventure cameras is GoPro, and the Hero10 Black is their best, most innovative camera yet. The real boon for cyclists in the new model is the incredible upgrade in its stabilization technology: imagine seamless, buttery-smooth video no matter how rough the trail, even when mounted on a helmet or handlebars. While you're buying for your cyclist friend, you might want to upgrade your own as you'll likely find the newest model will outperform previous ones vastly.
BH30 Bike Hanger
Tiny apartments plus bikes are not always the best combo, but you can help your friend free some much-needed floor space with this ultra-minimalist BH30 Bike Hanger. Simply but sturdily constructed from steel and beech, these bike hangers are essentially indestructible, yet the wood spindle is still soft enough that it won't scratch or damage wheel rims.
Uncommon Goods Bicycle Repair Kit
Keep your friends safe on the road and grab them this tiny but clutch Bicycle Repair Kit from Uncommon Goods. Inside is everything you need to repair a surprise flat, all in a container that's small enough to tuck inside a sock, let alone pack in a sling bag. Both experienced and ingenue cyclists will appreciate the peace of mind that this tiny kit will bring.
Carve Design Geekey Multi-Tool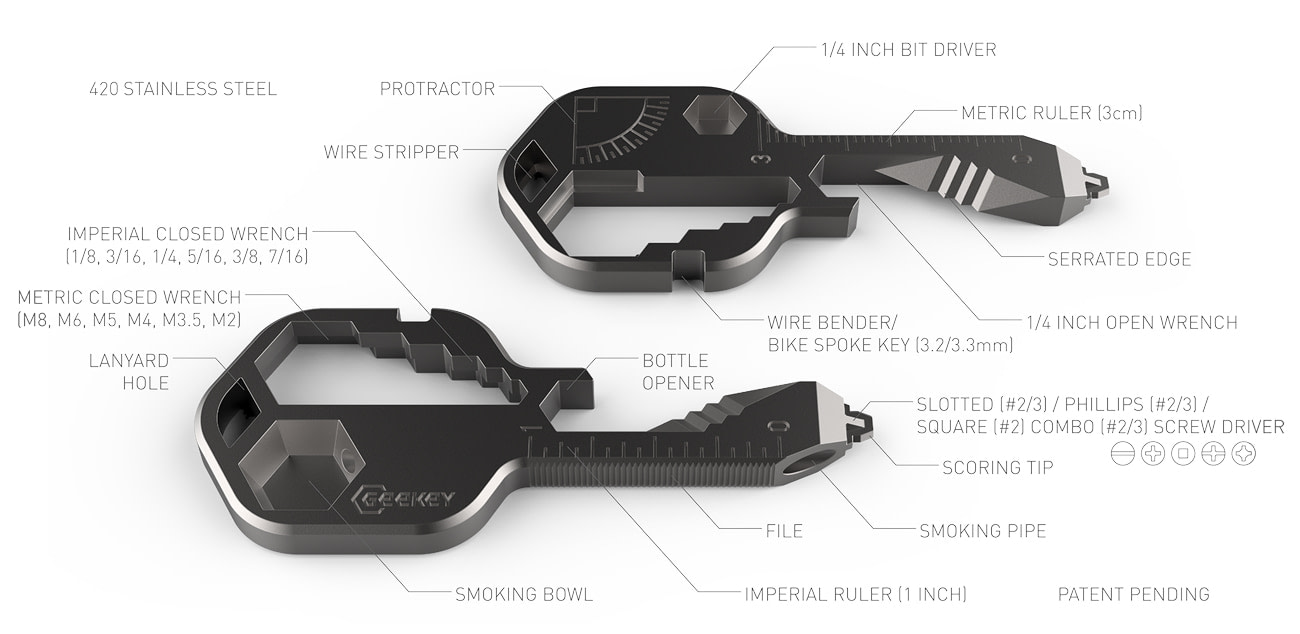 Even the most minimalist of cyclists needs something to do simple repairs and adjustments on the go, and this multi-tool is nearly as small as they get. Designed to be the same size and shape as a single house key, the Carve Design Geekey Multi-Tool packs a whopping 16 functions into a tiny tool. It strips wires, tightens hex-nuts, and has a bike spoke key among a myriad of other functions. In a pinch, it can even be used as a pipe. Seriously.
Activ Life LED Bike Wheel Lights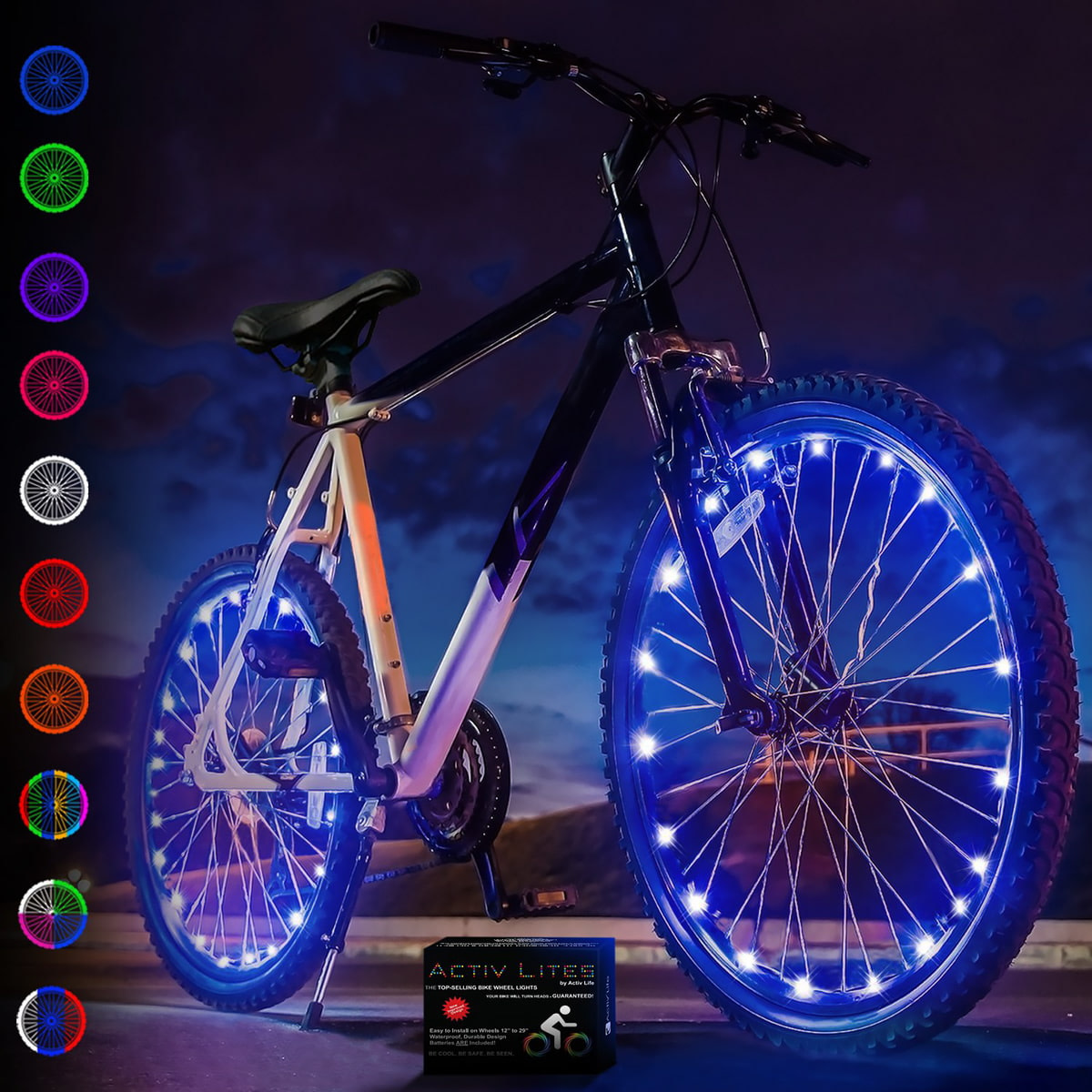 The perfect stocking stuffer or fun Secret Santa gift for bicyclists are these bright, colorful Activ Life LED Bike Wheel Lights. They're easy to attach to all different sized wheels, come with long-lasting batteries, and are totally weatherproof. And on a practical note: they'll make anyone's bike almost impossible to miss. They're hypervisible even in rain, snow, or fog, so they'll keep your favorite cyclist safe throughout the winter.
GORE WEAR C3 GORE-TEX INFINIUM Stretch Mid Cycling Gloves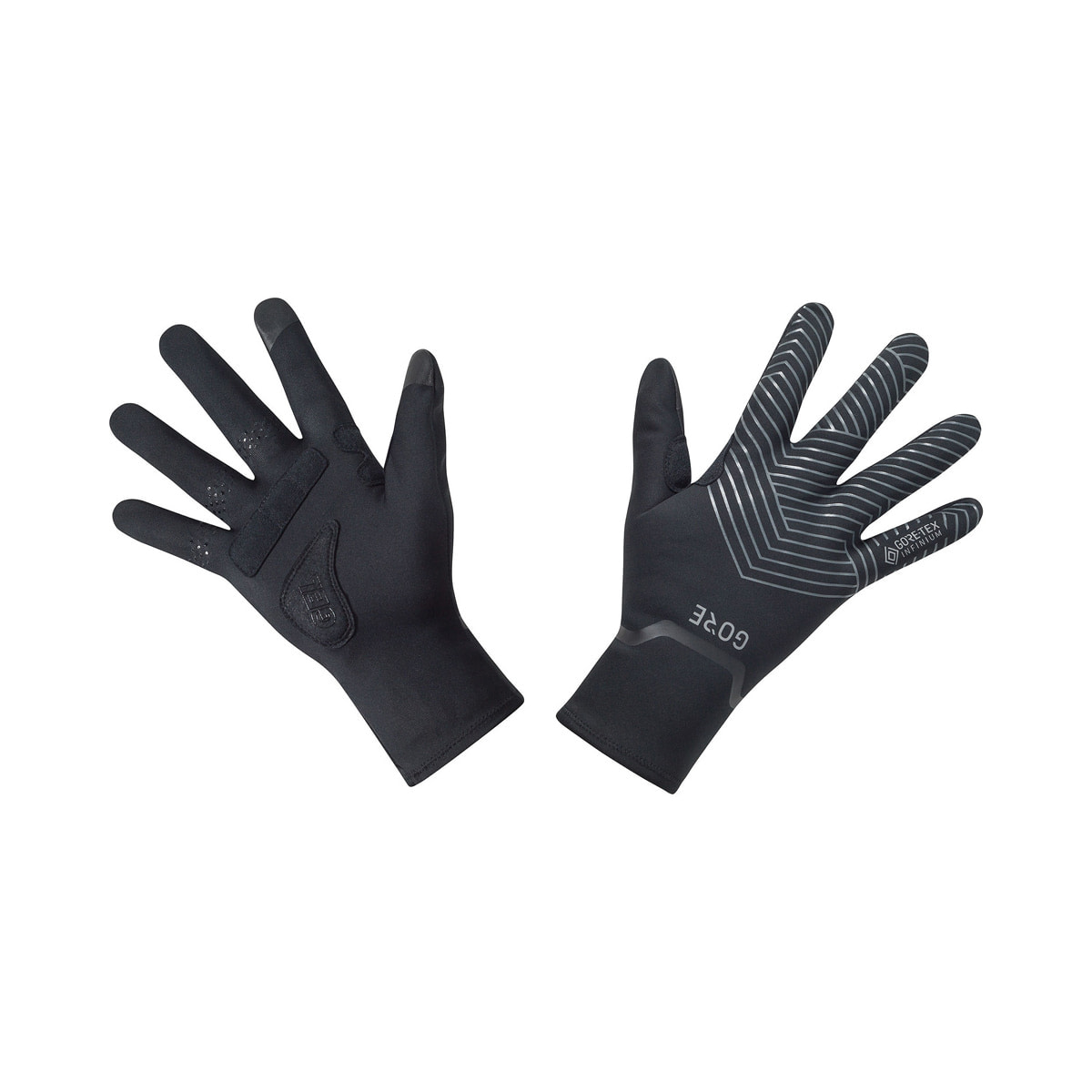 As the weather gets colder, bike commutes can feel increasingly brutal, so treat your favorite bike enthusiast to these GORE WEAR Infinium Stretch Cycling Gloves. Not only will they protect sensitive palms from callouses and abrasions, but they'll keep chilly fingers warm in inclement weather. They're stretchy enough to conform to different sizes and shapes of hands and provide excellent grip, even on wet handlebars.