This post contains affiliate links, which means we may receive a small commission, at no additional cost to you, if you make a purchase through these links. See our full disclosure here.
There's no cheaper & quicker way to travel around Paris than by public transport. However, those hoping to experience this magnificent city in all its moods and guises, take the pulse of its eclectic arrondissements, and immerse themselves in the local culture, may want to consider expanding their horizons a little bit.
Whether it's a bike trip along the Seine, a food tour of Saint-Germain, or a walk around Le Marais, there are lots of wonderful ways to explore Paris. Pick the one that suits you best, or better yet, combine as many as you can into one epic adventure in the City of Light.
Walk Around Le Marais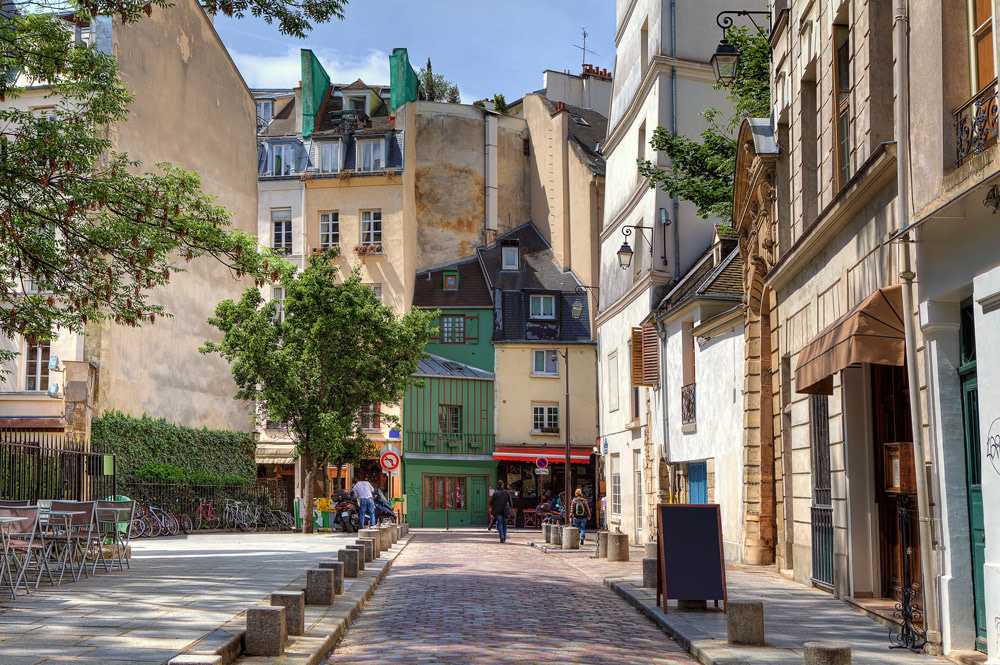 While hardly a walkable city, Paris has a handful of truly charming neighborhoods made for pedestrians. One of the most beguiling is Le Marais – a cluster of trendy cafés, hip fashion boutiques, and quaint, old-fashioned boulangeries spilling down postcard-perfect cobbled lanes on the Right Bank of the Seine.
The historic village-like quartier is a melting pot of cultures and communities where Jews, Chinese, LGBT people, and artists cohabit in perfect harmony. This translates into a variety of experiences for visitors. Indulge in heavenly falafel wraps along the typical Rue des Rosiers; get a taste of Paris' vibrant gay scene on rue Vielle du Temple; shop like a Parisian along Rue des Francs-Bourgeois; or picnic like one in the beautiful Place des Vosges.
With stately hôtels particuliers, impossibly pretty ivy-covered facades, and much of its medieval architecture still intact, a stroll through the bohemian streets of Le Marais is like stepping back in time. Just make sure you save some hours to delve into its museums, too – from the famous Musée National Picasso and Centre Pompidou to the contemporary art galleries in trendy Upper Marais, each one is a window into the city's rich history or fabulous art heritage.
Bet on Public Transport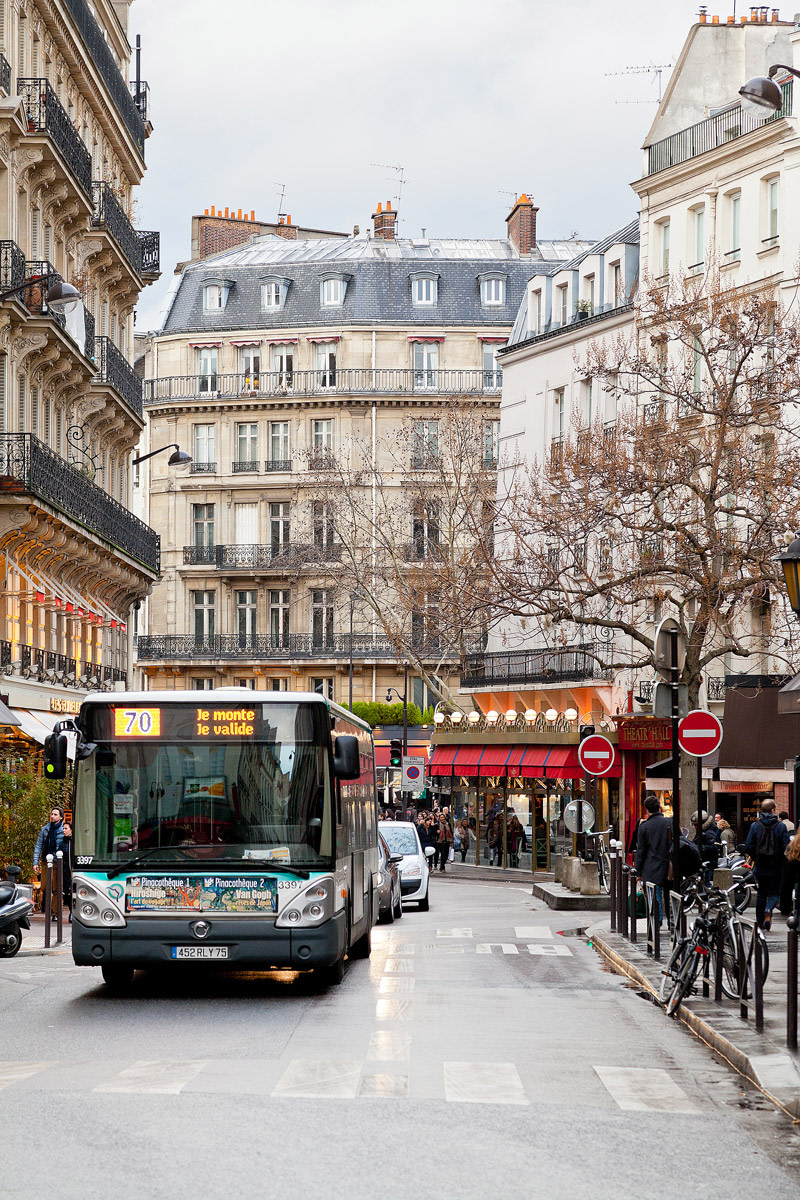 Using public transportation is the cheapest and most efficient way to get around Paris. There are 16 Metro lines running underneath the city, each with its own different color and number. A single ticket costs €1.90 and allows you to travel anywhere in Paris between 5:30 AM and 1 AM.
Equally convenient is the bus, which might not be as fast as the metro, but offers a far more enjoyable ride with lots of sightseeing opportunities along the way. The capital is covered by a network of 60 bus routes, as well as 42 Noctilien (night bus) lines.
Another excellent option is RER (regional train). This connects the city center to the nearby suburbs but has several stops in central Paris, as well. It's a great choice if your destination is Disneyland, Versailles, or Charles de Gaulle Airport.
The standard ticket t+ allows for a one-way journey on the metro, bus, or RER, but only within the city limits.
Make the Most of Your Sightseeing with the Paris City Pass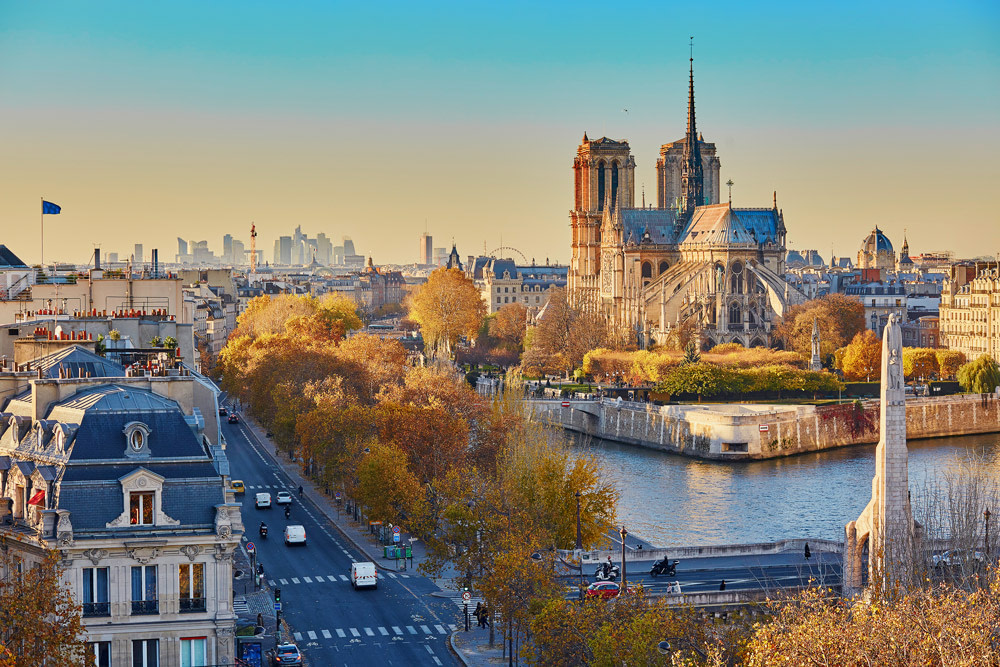 For the ultimate sightseeing experience, consider purchasing Turbopass' Paris City Pass. This not only provides free use of public transport and entrance to over 60 attractions but also includes free walking tours, a boat trip over the Seine, a comprehensive guidebook, and line-skipping privileges at top museums such as the Louvre, Centre Pompidou, and Musée d'Orsay.
Embark on a Food Tour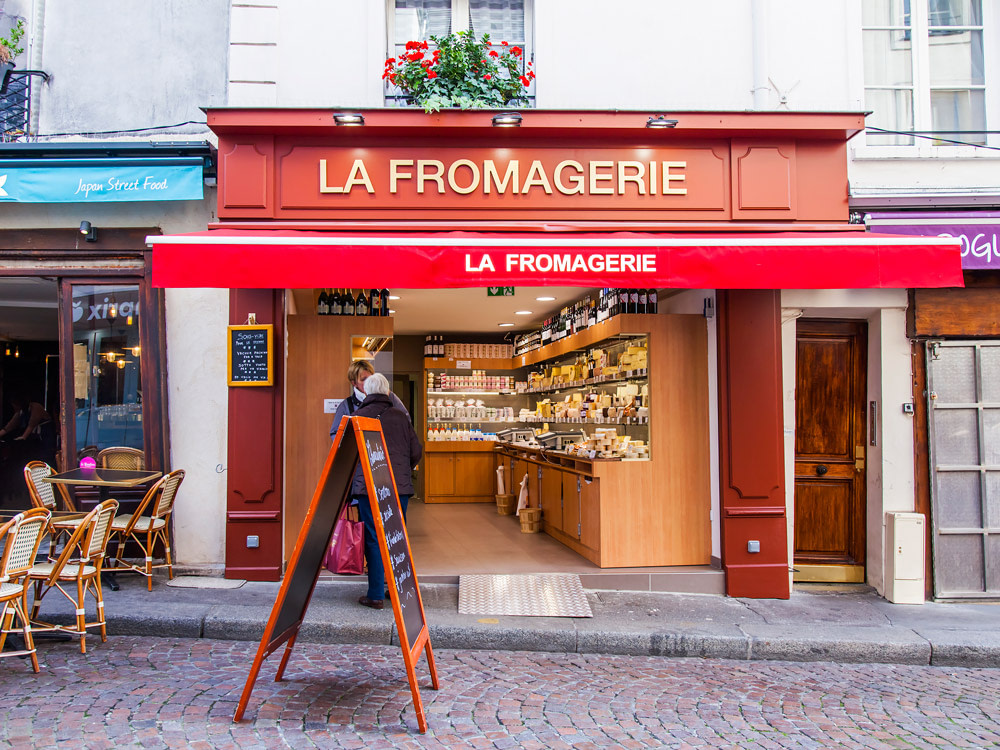 Whether you are a gourmet connoisseur, a true chocolate lover, or just a curious foodie looking to discover the secrets of French baking in a typical boulangerie, there's a culinary tour for every appetite in Paris. This is a great introduction to the city's magnificent food and wine scene, especially for first-time visitors to the capital.
Culinary tours in Paris are mostly centered around a theme or a neighborhood, allowing you to discover a new place and get a sense of the local culture and history while enjoying delicious food. Nevertheless, options are endless, covering everything from bustling street markets to haute cuisine restaurants.
Embark on a delectable journey through the culinary wonders of Paris with the enchanting 10 Tastings of Paris food tour. Led by a passionate local guide, this gastronomic adventure promises an authentic and immersive experience. Indulge in mouthwatering delights as you explore vibrant neighborhoods, charming bakeries, and bustling markets. With insider knowledge, captivating stories, and hidden gems, this tour unveils the city's culinary soul, making it a must for any discerning food lover.
For a more original gastronomic experience, hop on board the luxury double-decker BUSTRONOME, a unique mobile restaurant combining gourmet meals with fantastic sightseeing. Tours are available for both lunch and dinner and include 4 to 6 courses, accompanied by music and awe-inspiring views of the city's top landmarks.
Admire Paris from Above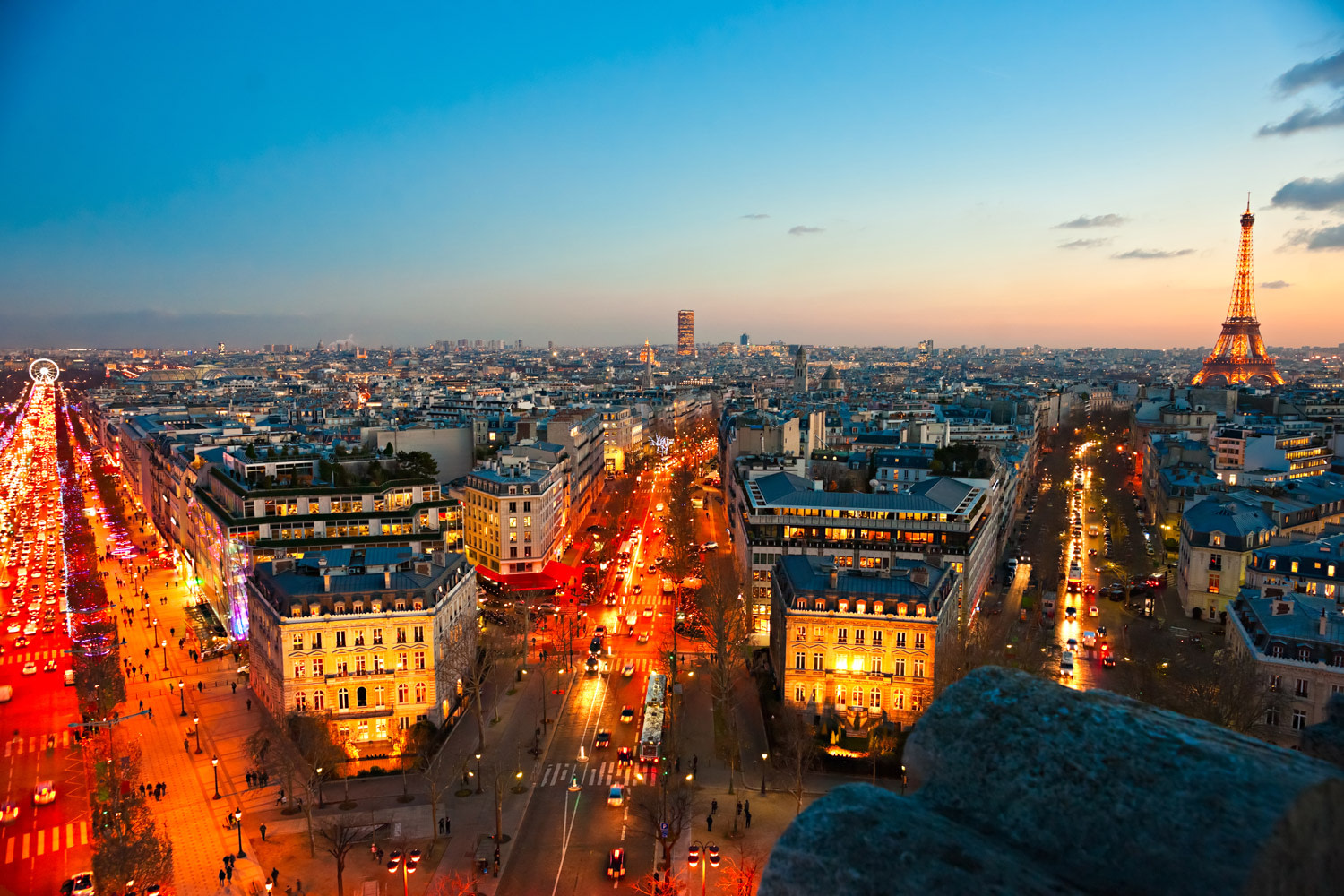 Nothing beats a panoramic view of Paris from the top deck of the Eiffel Tower, but unless you want to spend hours in line, save yourself the trouble and pick another spot. From famous monuments and elevated parks to exquisite rooftop lounges, this city is full of fantastic lookouts.
Located on a rocky hill in northeastern Paris, Parc des Buttes Chaumont offers a wonderful panorama over the city, including views of the Sacré-Cœur, while Parc de Belleville in the 20th arrondissement rewards visitors with an unforgettable Eiffel Tower vista.
Otherwise, climb the narrow 234 steps to the top of L'Arc de Triomphe and gaze over the elegant Champs Elysées, or take in the breathtaking 360-degree view of Paris from the Sacré-Cœur Basilica in hilly Montmartre.
Also, the many roof terraces and observation decks perched atop the city's landmarks make for wonderful spots to contemplate the Parisian skyline. Check out Tour Montparnasse, Tour Saint-Jacques, Place Georges Pompidou, as well as Paris' luxury department stores – Galeries Lafayette and Printemps.
Cruise Paris by Bike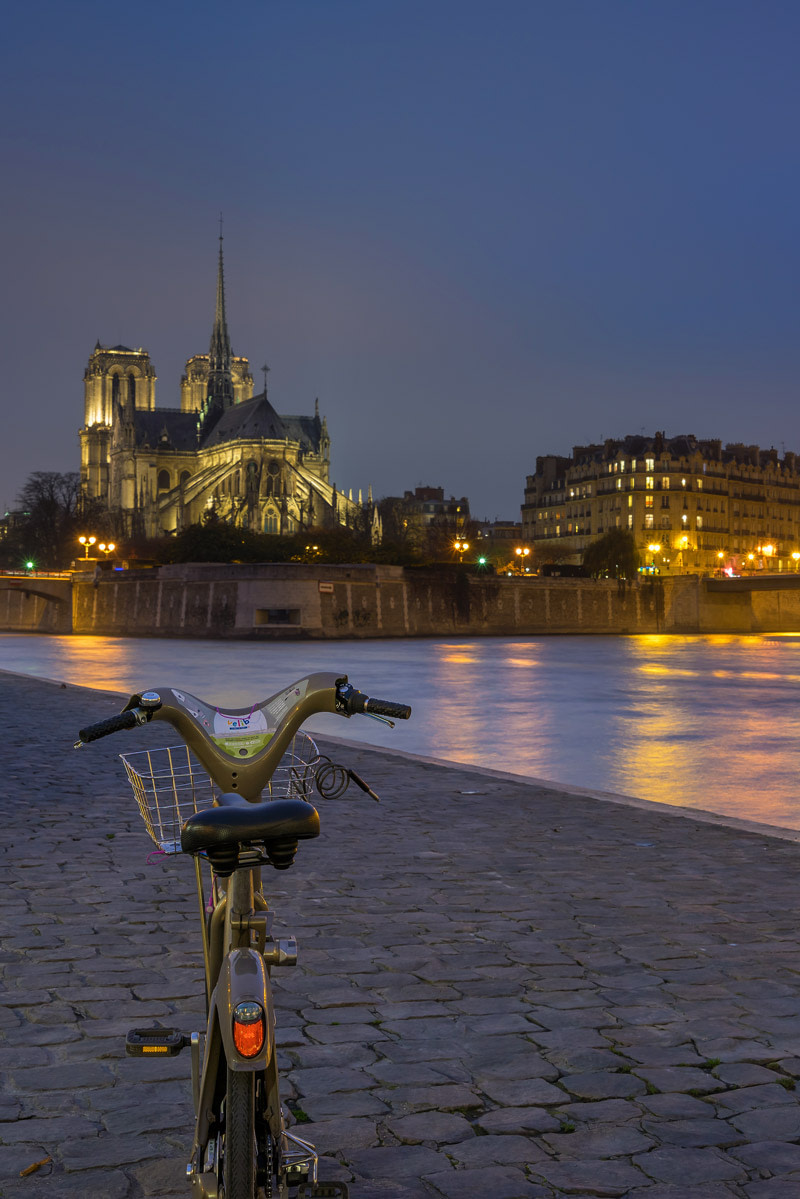 Whether you opt for a DIY trip or an organized tour, biking is a fun, thrilling way to see Paris. With more than 273 miles of bike lanes, a glorious public bike share system (Velib), and lots of ambitious plans underway, the French capital is in the midst of a cycling revolution.
The multitude of biking tours available allows you to burn off those buttery croissants while discovering Paris' iconic neighborhoods, drifting along the Seine, or pedaling leisurely around its marvelous parks and gardens.
Nevertheless, if you want to experience the city like a true Parisian, take a Velib from one of the 1,800 stations scattered around. At €1.70 per day, this is one of the most economical ways to explore the capital. A daily or weekly subscription comes with the convenience of picking up and dropping off a bike anywhere in the city. Plus, the first 30 min of each ride are free.
Some of the greatest cycling spots in Paris are the banks of the Seine and Canal St. Martin, but you can also sneak your way around the maze of narrow streets of Le Marais, cycle the legendary boulevard Saint-Germain, or wheel through the city's largest parks – Bois de Bologne and Bois de Vincennes.
Take in the Sights from the Seine
Experience Paris from a different perspective with a cruise down the Seine. This storied river flows right through the heart of the city, offering unparalleled views of its glorious landmarks.
There are plenty of companies offering sightseeing boat tours and dinner cruises, both day and night. Complete with insightful narrative, these are a picturesque, relaxing way to take in the beauty and romance of Paris as you glide past tourist hotspots like the Eiffel Tower, the Louvre, Notre Dame, or the Musée d'Orsay.
Probably the most affordable way to see the city from the water is the Batobus, a river transport shuttle service allowing passengers to hop on and off at different locations across the city. The boats have glass roofs and open terraces for maximum visibility, and the 9 stops are conveniently close to highlights such as the Eiffel Tower, Saint-Germain-des-Prés, and Champs-Élysées.