There's nothing like good beer, good friends, and a bike ride through the old, twisting streets of your favorite European city. Well, beer bikes, or party bikes, combine all these into one tempting package that offers both sightseeing and beer guzzling.
The beer bike concept is making waves throughout Europe, and for good reason: it's a different, sustainable way to discover a city without compromising on fun and good times with your group.
Lenny's Beer Bike, Munich
A fresh new take on Munich's ubiquitous beer gardens, Lenny's Beer Bike allows you to see the city from the comfort of your bar seat. With room for 15 passengers, the pedal-powered mobile bar is ideal for bachelor parties, birthday events, and any other groups and individuals looking to experience Munich in a new and exciting way.
Beers on Wheels, Budapest
Equipped with sound system, party lights, and, of course, premium beer, Beers on Wheels is certainly a fun way to take in the sights of Budapest. The ingenious beer bike takes a maximum of 18 participants on tours through the city's elegant boulevards and landmarks, including the 19th century Andrássy Avenue, St. Stephen's Basilica, and the iconic Heroes' Square.
BierBike, throughout Germany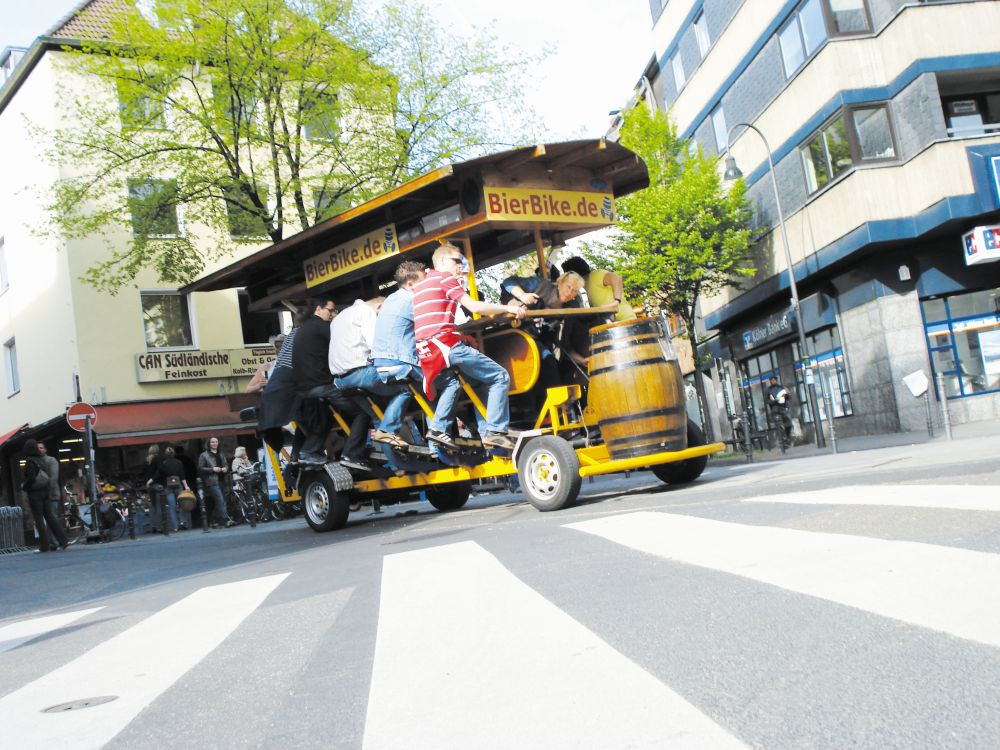 Operating in various cities and regions throughout Germany, the BierBike is provided with a sober driver and allows voyagers to combine regular sightseeing with exercise and beer drinking. Depending on the location, some of the beer bikes also offer guided city tours. All of them are suitable for team building, group get-togethers, parties, and all kinds of special occasions.
Bike Bar Tours, Lisbon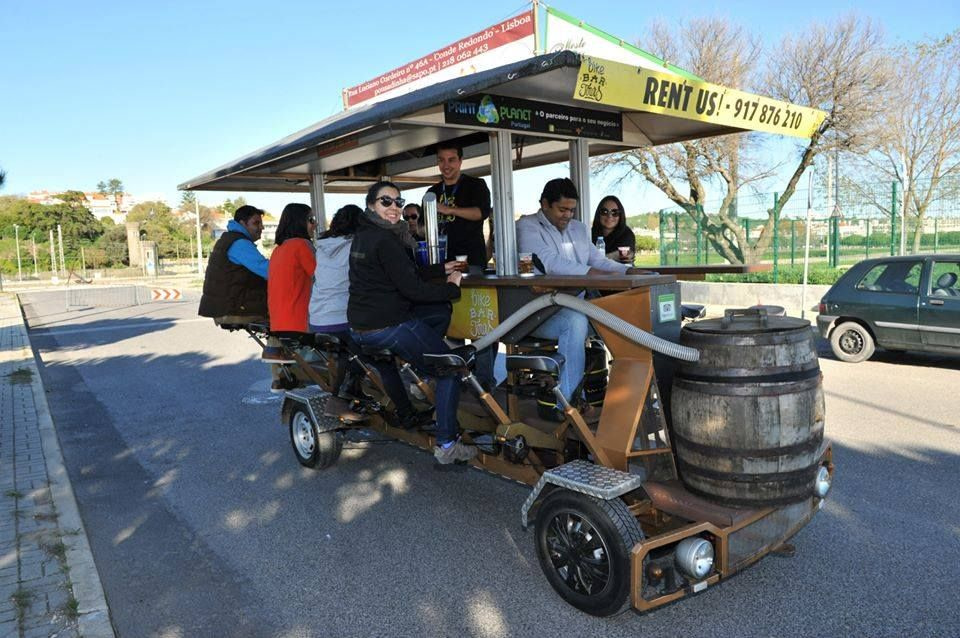 Bike Bar Tours invites you to pedal, drink, and have fun while exploring the romantic streets of Lisbon's historic quarters and its charming riverside attractions. The bike has a maximum capacity of 17 people and comes with its own driver and bartender. Portuguese tapas are also available and tour routes include Chiado, the Rua Augusta Arch, the new urban district of Parque das Nações (Park of Nations), and Belém, Lisbon's most spectacular neighborhood.
LimoBike, Amsterdam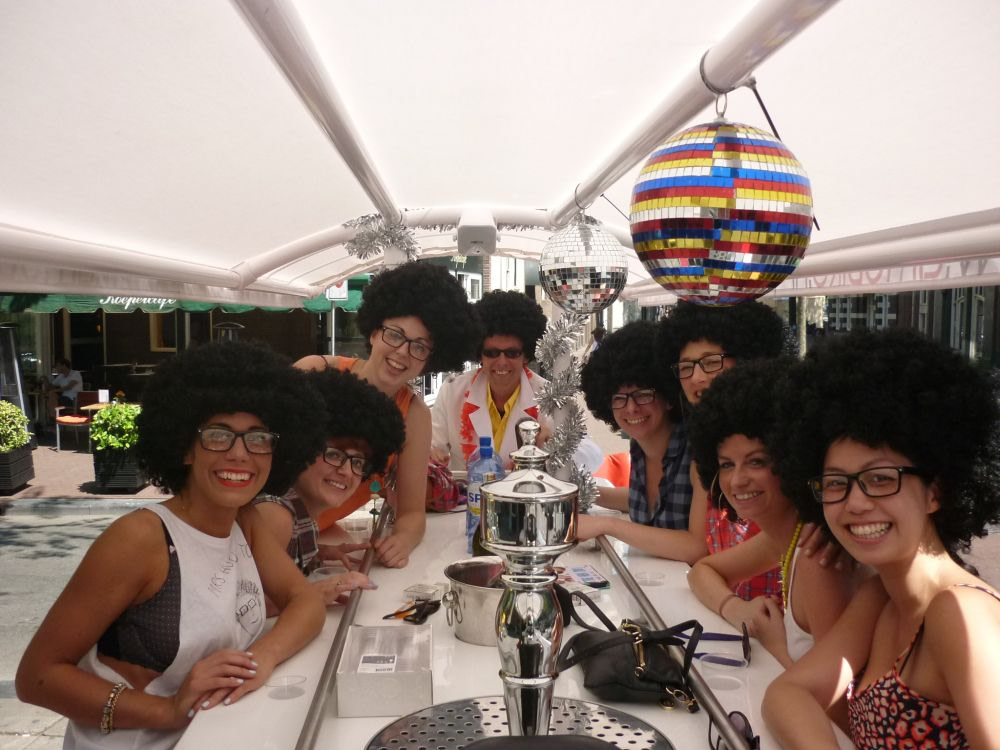 Billing itself as the "world's only limousine party bike", LimoBike lets you explore Amsterdam in a whole new way. The stylish mobile pub is powered by the footwork of its customers and features high speed Wi-Fi, a retractable roof, and an assortment of drinks and snacks. The luxury party bike carries up to 17 passengers (10 pedaling) and comes in various themed sets, from VIP Belgian Beer Bike and BBQ Bike to a real disco on wheels complete with glitter ball, Afro wigs, and 20 liters of delicious lager.
Wee Toast Tours, Belfast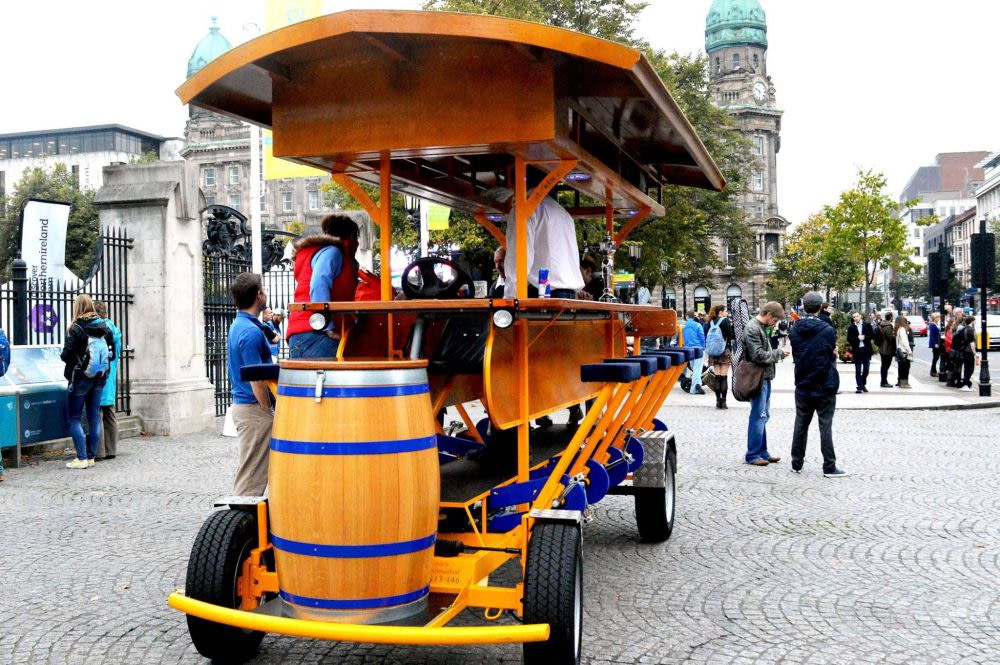 Burn out some calories while pedaling around Belfast with Wee Toast Tours. Appointed with a large wooden table and a roof to protect you from sun and rain, their beer bike has room for up to 15 boarders and can also accommodate special events. Available routes cover key destinations such as the city center and the fabled Golden Mile, the Cathedral Quarter, or the Botanic Avenue. Additionally, the tour can be customized to a particular topic, from food to Stag/Hen do's.
BeniBike, Benidorm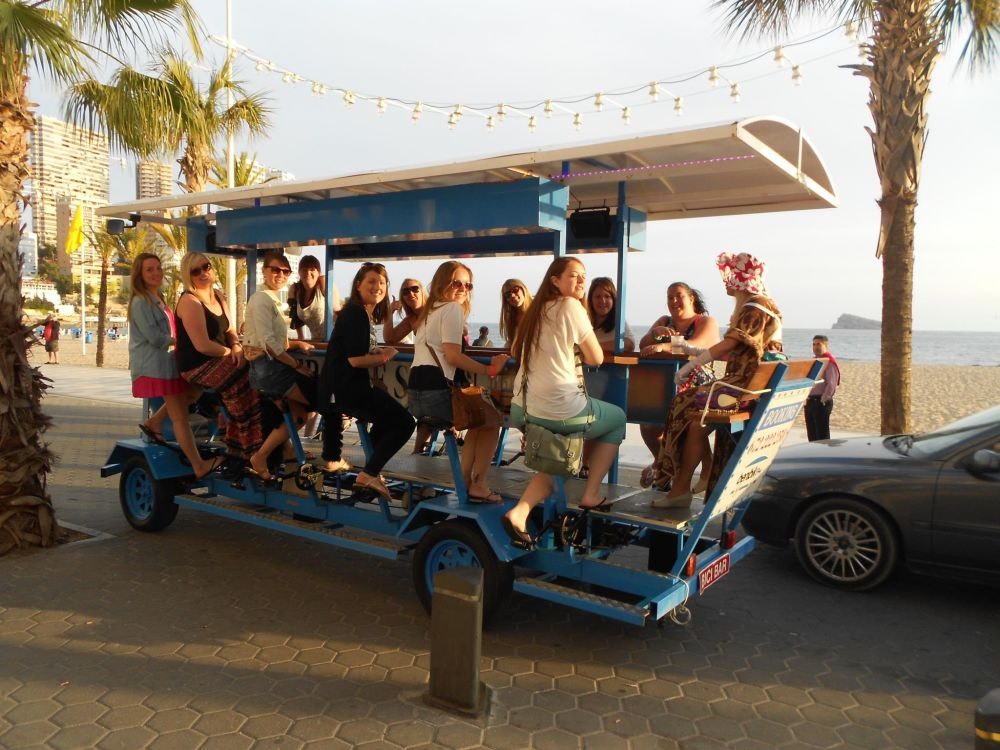 If you are looking for a green, unique way to experience the bustling Spanish resort of Benidorm, look no further than BeniBike. The tour lasts about an hour and a half and the price includes 3 pints of beer per person. The beer bike can hold up to 18 folks, 12 of which would need to constantly pedal in order to power the vehicle. An experienced chauffeur/guide will help you feel the pulse of Benidorm and discover its attractions.
Riga Beer Bike, Riga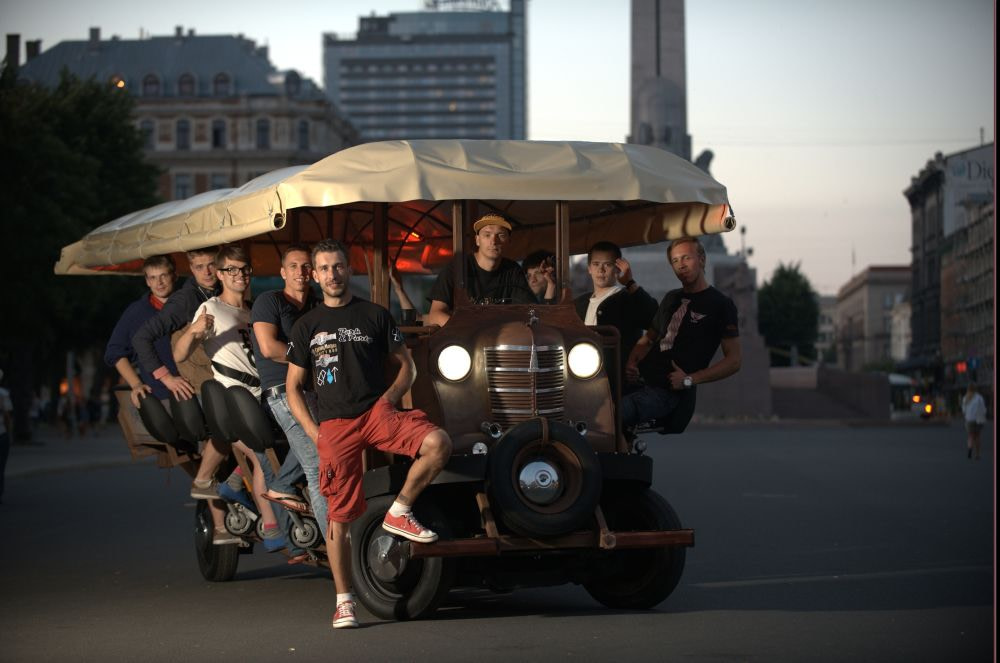 Whether you're visiting Riga for business, pleasure, or its tremendous cultural offerings, Riga Beer Bike is an excellent way to enjoy a few pints with your mates while cycling your way around the city's landmarks. The pedal-powered mobile bar offers services for up to 14 participants and comes with its own skilled bartender.