With its high defensive walls, magical stone courtyards, and luxurious art-themed rooms, this ancient Sicilian masseria is an invitation back in time to Renaissance Italy.
Nestled between the historic city of Syracuse and the stunning baroque town of Noto, in the southeastern corner of Sicily, Dimora delle Balze is crowned by bright blue skies and surrounded by serene countryside.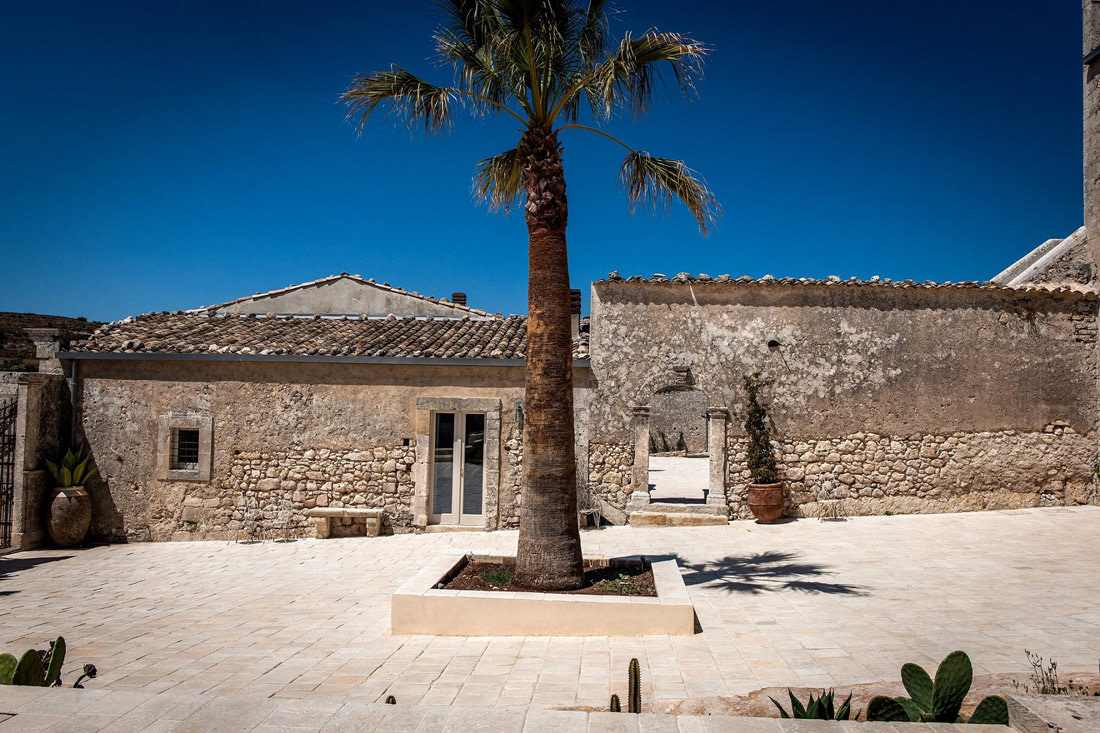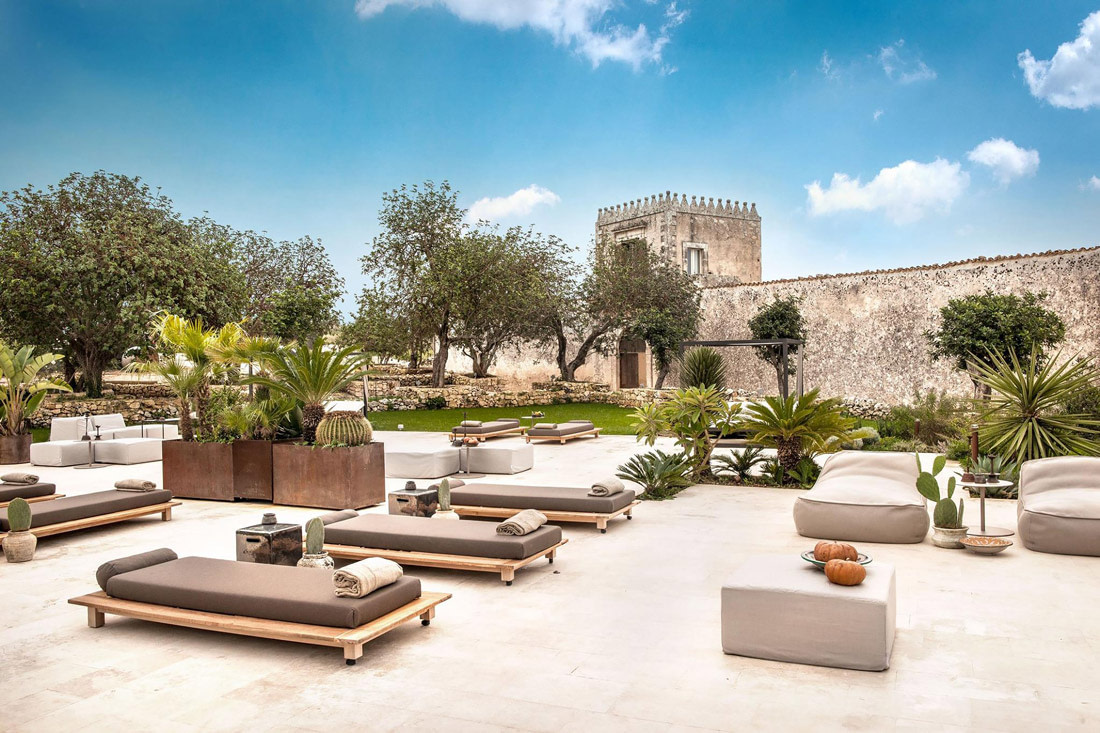 The 19th-century estate has been carefully refurbished and transformed into an unforgettable boutique hotel with its own small spa and Bio certified garden. Authentic Rinascimento frescoes and handmade cementines from Morocco grace its atmospheric interiors, while outside, classical columns and natural stone terraces lined with ancient trees whisper about its Mediterranean origins.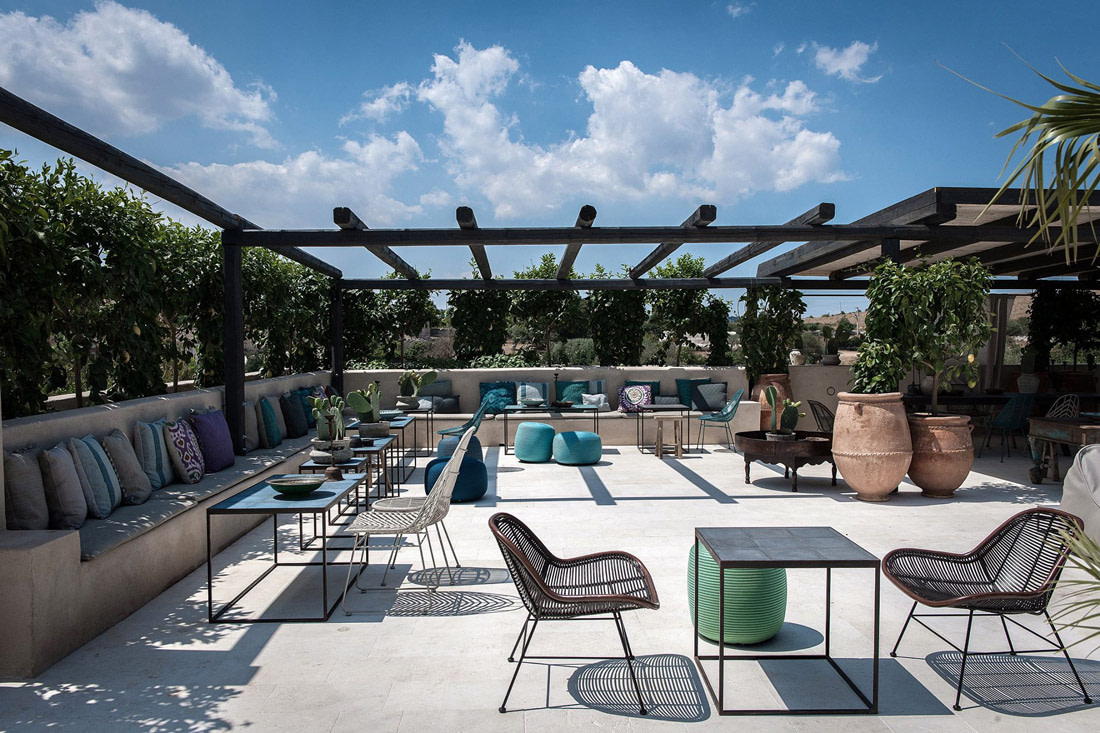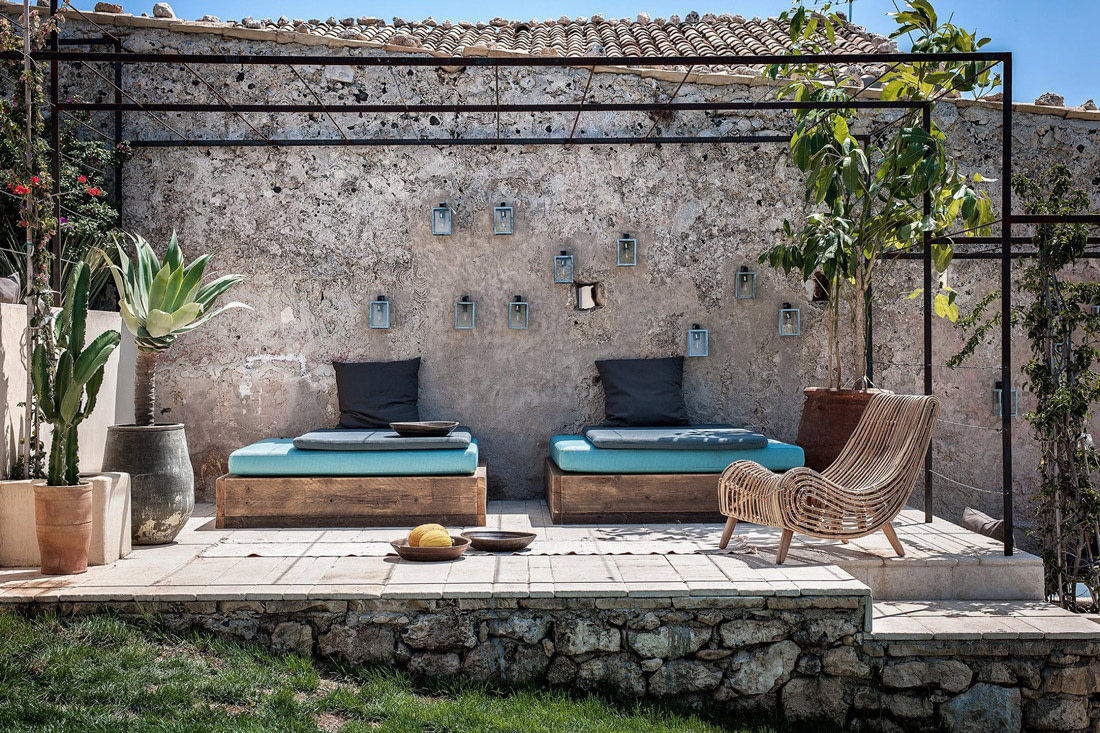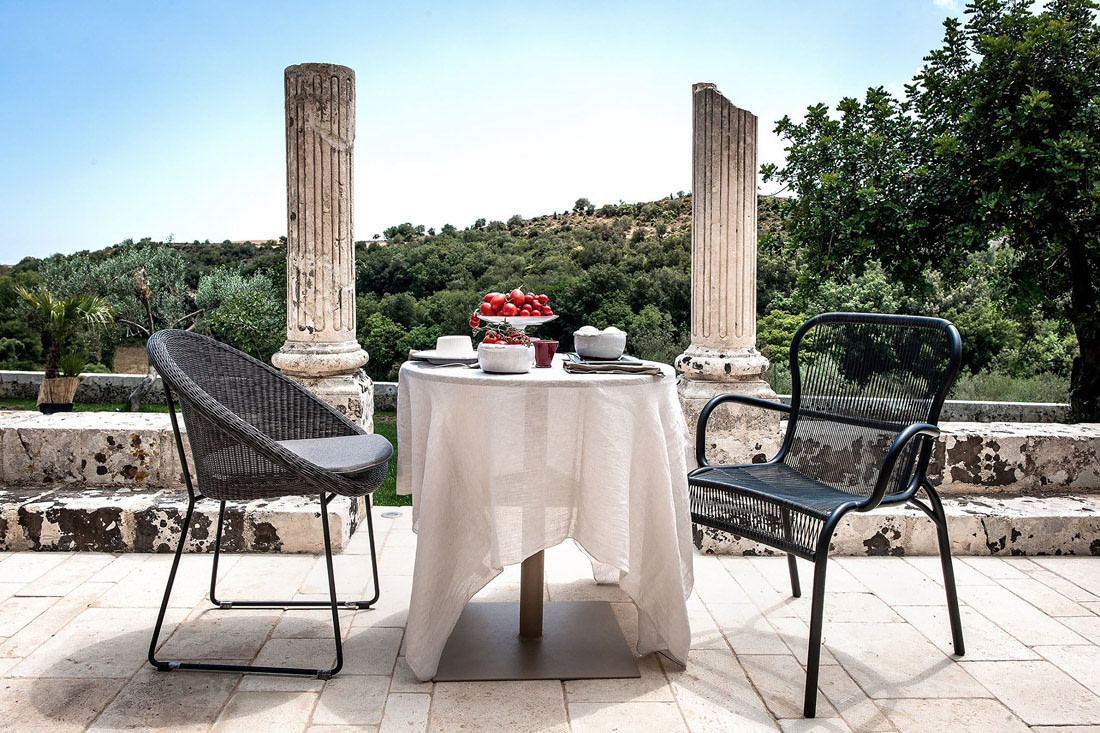 Merging vintage pieces with contemporary aesthetics, the clever design breathes new life into spaces once used as stables and farmers' dwellings. There are 12 rooms in total, each with its own tale and distinctive decor. Themes vary from cinema and art to opera and poetry, but all units feel unmistakably Italian in style and attitude, with exquisite antiques, gleaming chandeliers, and rustic architectural details combining into a timeless, refined whole.
Dressed in natural Mediterranean shades, with stylish modernist furnishings, sumptuous velvets, and grand fireplaces, the retreat's public spaces are bursting with ancient elegance. Most of the original floors and ceilings throughout the property have been restored to their former glory and new, interesting elements have been added to ensure a truly memorable backdrop for any occasion.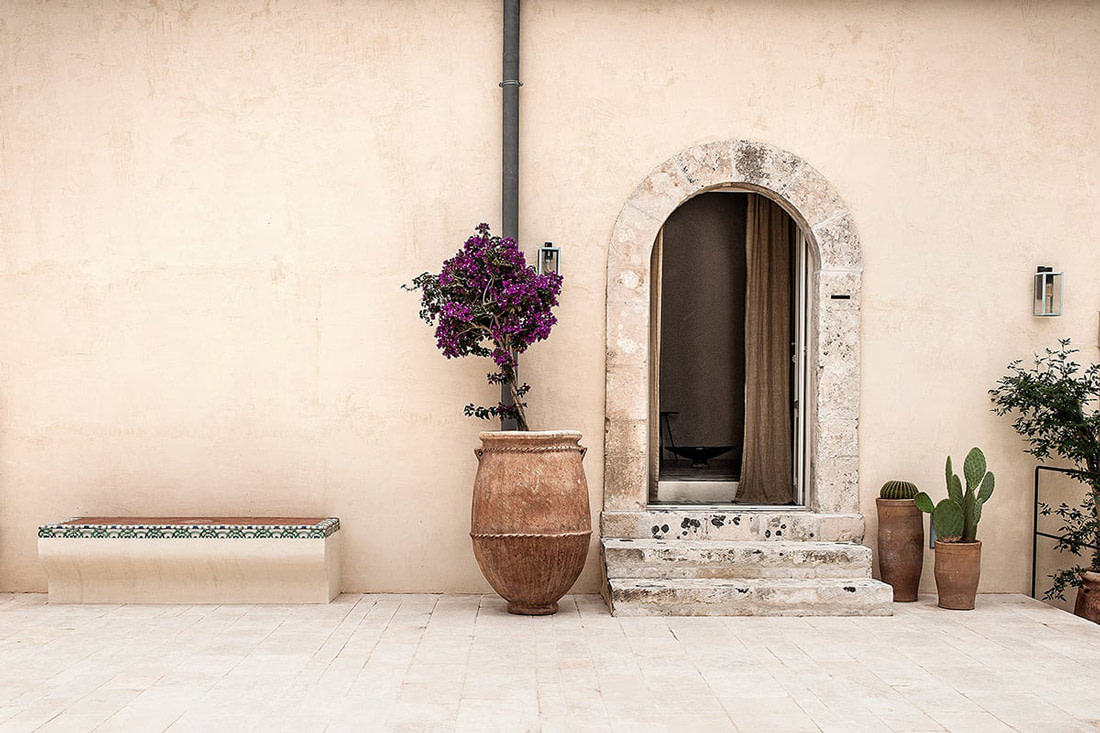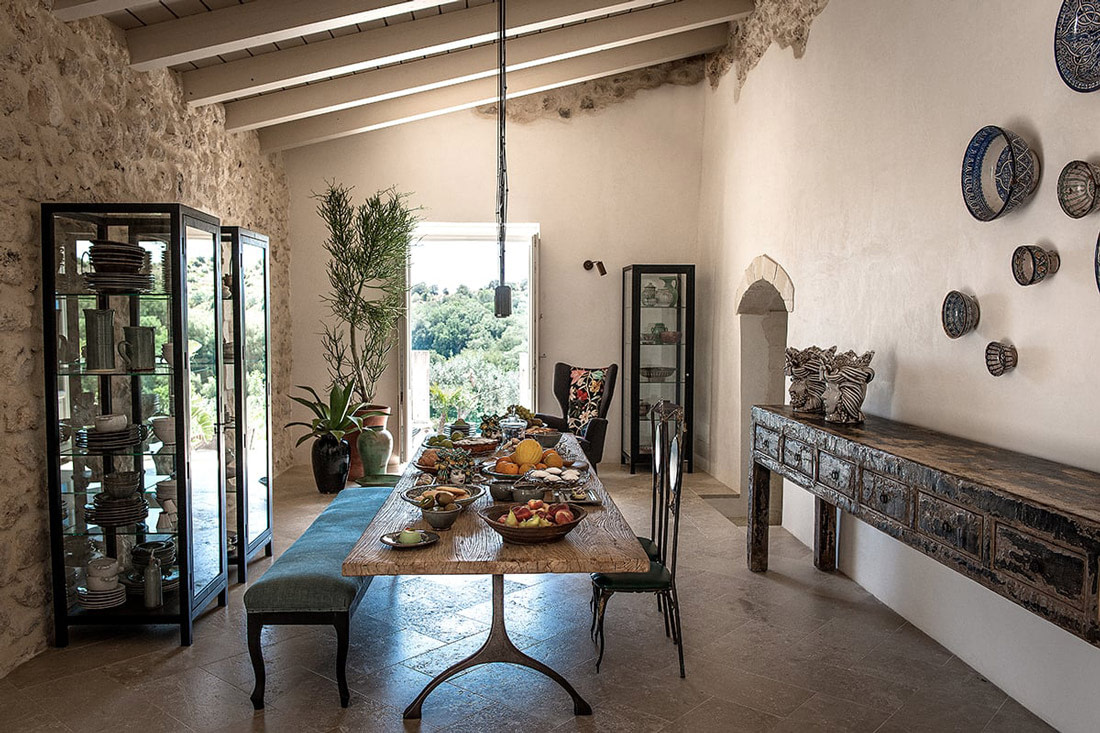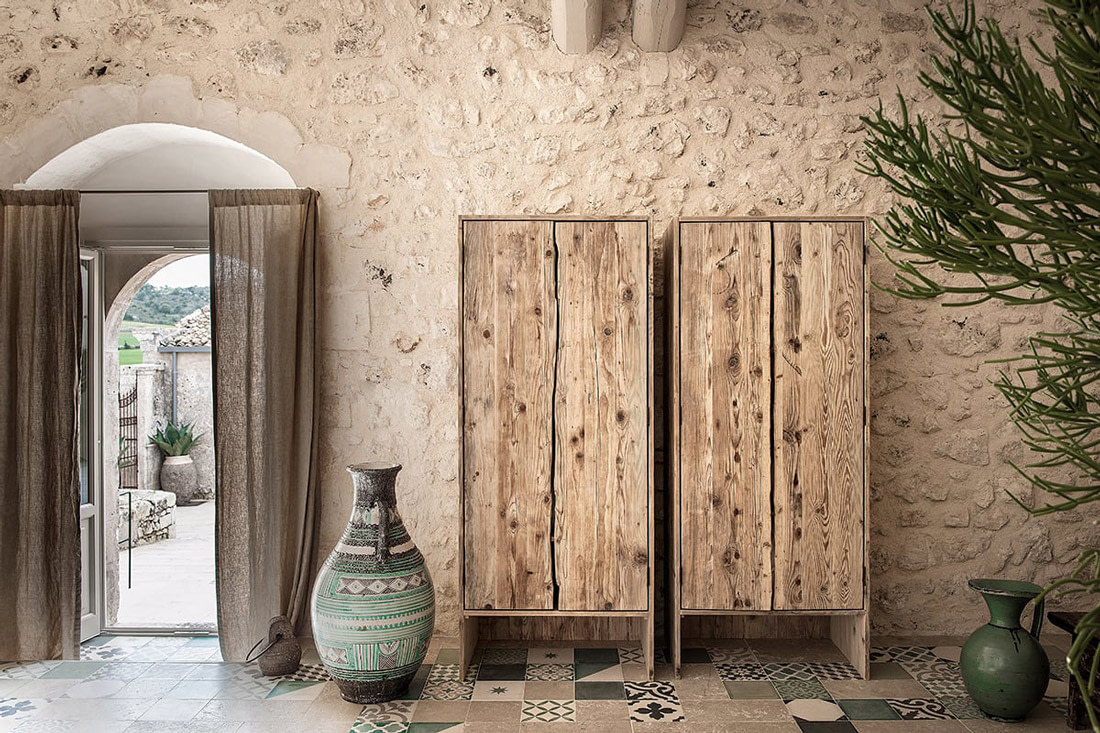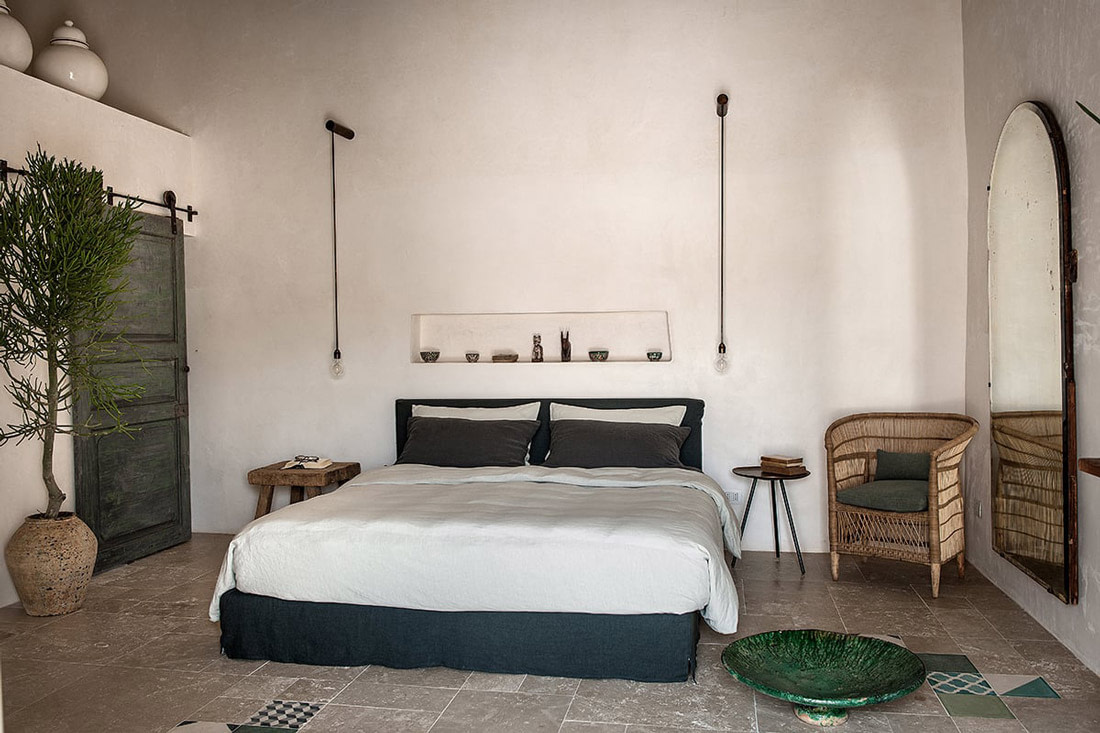 In addition to dreamy courtyards and elegant salons, Dimora delle Balze is also home to a fabulous saltwater pool and a fragrant lemon orchard, which makes it perfect for weddings, exhibitions, and all sorts of special events.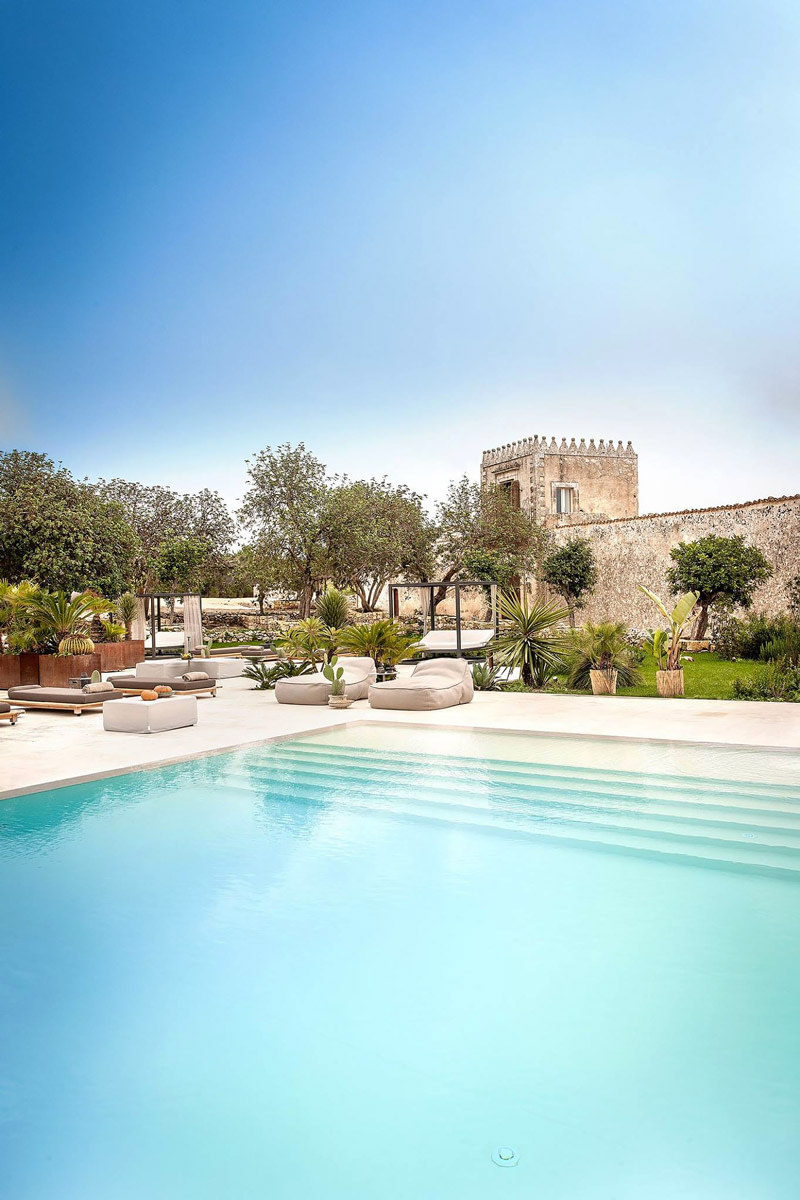 To enhance their experience, guests can also opt for a cooking/photography class or an excursion to the nearby historic sites