From swanky nightclubs to legendary on-the-mountain après ski spots, these are the hottest and loudest places to party in the Alps, be it French, Swiss, or Austrian.
Mooserwit Bar – St. Anton, Austria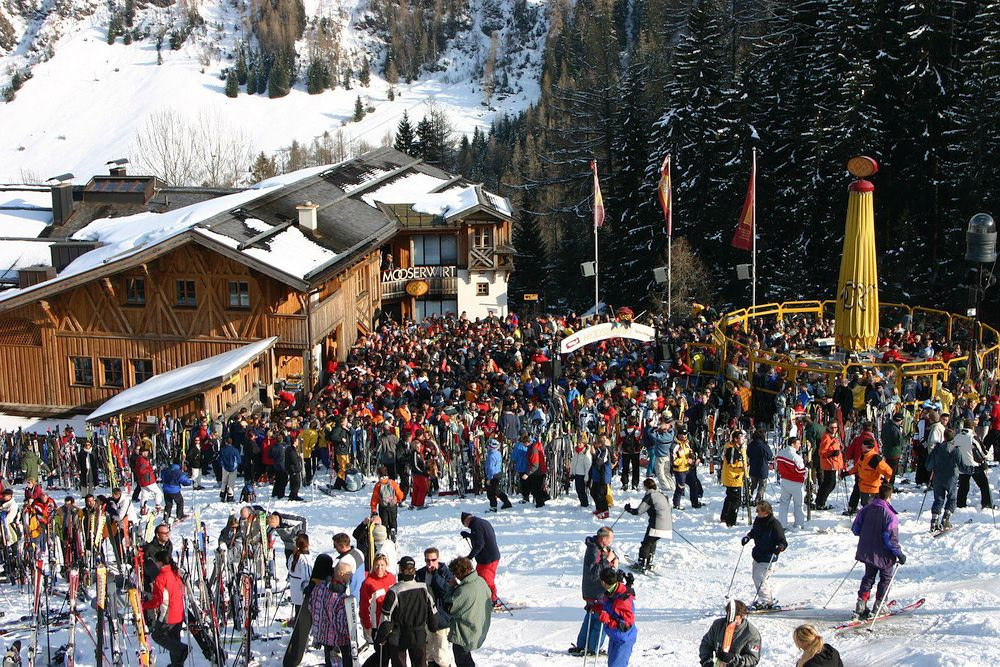 Probably the most famous après-ski bar in the Austrian Alps, the Mooserwirt offers excellent food along with great live DJ sessions right next to the superb slopes of St. Anton. Spread over several levels and endowed with a sprawling outdoor terrace, the Mooserwirt is known for selling more beer per square meter than any other venue in Austria. During high season, the bar is buzzing with skiers singing and dancing on the tables.
Krazy Kanguruh – St. Anton, Austria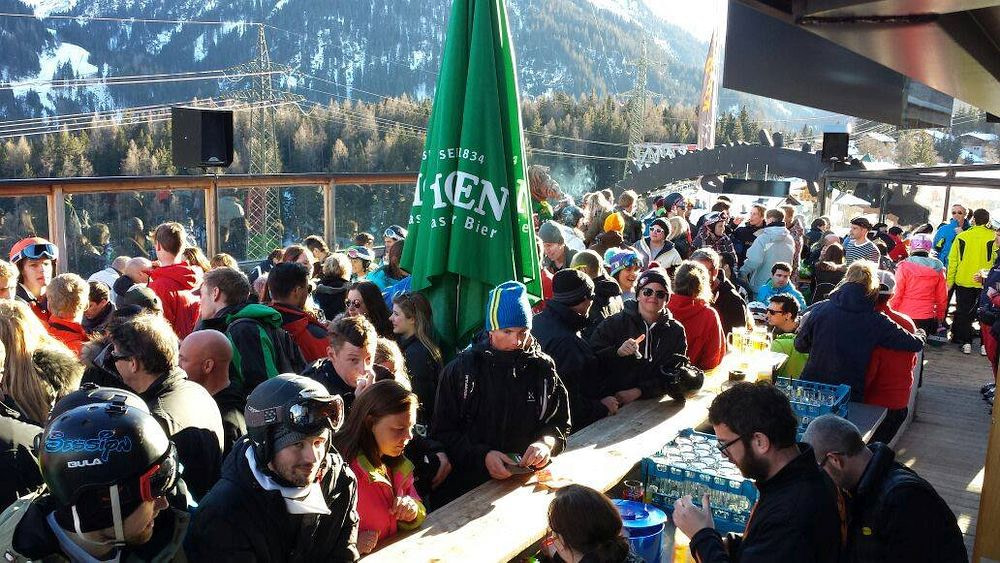 Another longtime fixture on St. Anton's legendary après-ski scene, Krazy Kanguruh – now owned by world slalom champion Mario Matt – puts skiers in the party mood with table top dancing, rock anthems, and free Jagermeister shots.
Rond Point – Meribel, France
Locally known as The Ronny, Meribel's Rond Point greets visitors with a huge sun terrace, delicious toffee vodkas, and live bands every afternoon from 5pm to 7pm. This popular après-ski bar is also home to an excellent restaurant, serving both traditional and international dishes along with an extensive selection of wines.
The Londoner – Kitzbühel, Austria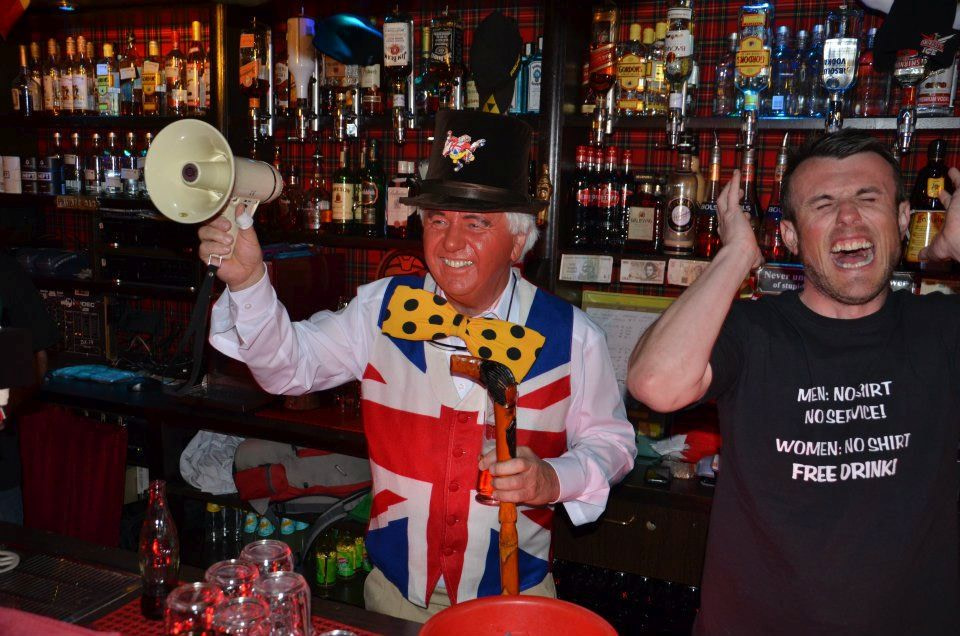 Established in 1976, The Londoner is the place to go for après-ski fun in Kitzbühel. The lively British pub has a long tradition of entertaining top skiers after a major competition, but it's also popular with locals and tourists in search of wild partying and drinking. Expect live music, DJ's, and a sprightly atmosphere throughout the season.
Chambre Neuf – Chamonix, France
Live bands, DJ's, and affordable cocktails keep the crowds entertained until the wee hours at Chambre Neuf, one of Chamonix' busiest and most popular après-ski bars. The venue is open daily for coffee, lunch, and dinner, and has a tempting food menu with classic favorites from around the world.
Bruck'n Stadl – Mayrhofen, Austria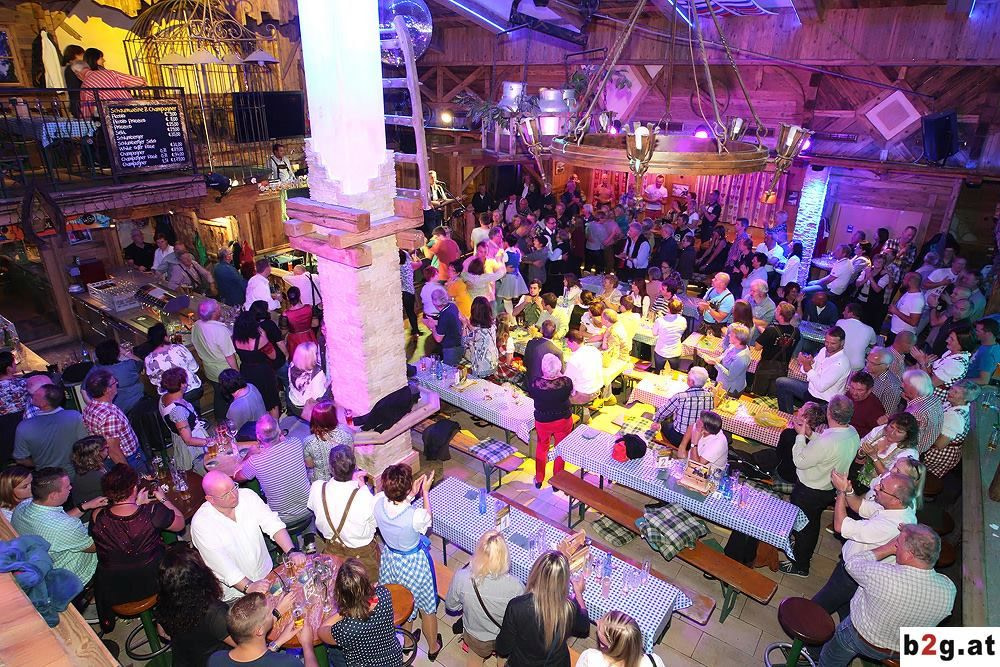 Mayrhofen's premier party hut, Bruck'n Stadl sees an array of events and international DJ's throughout the year, but the bar is at its liveliest during the Snowbombing festival held each spring in the Austrian ski resort.
La Folie Douce – Val d'Isere, France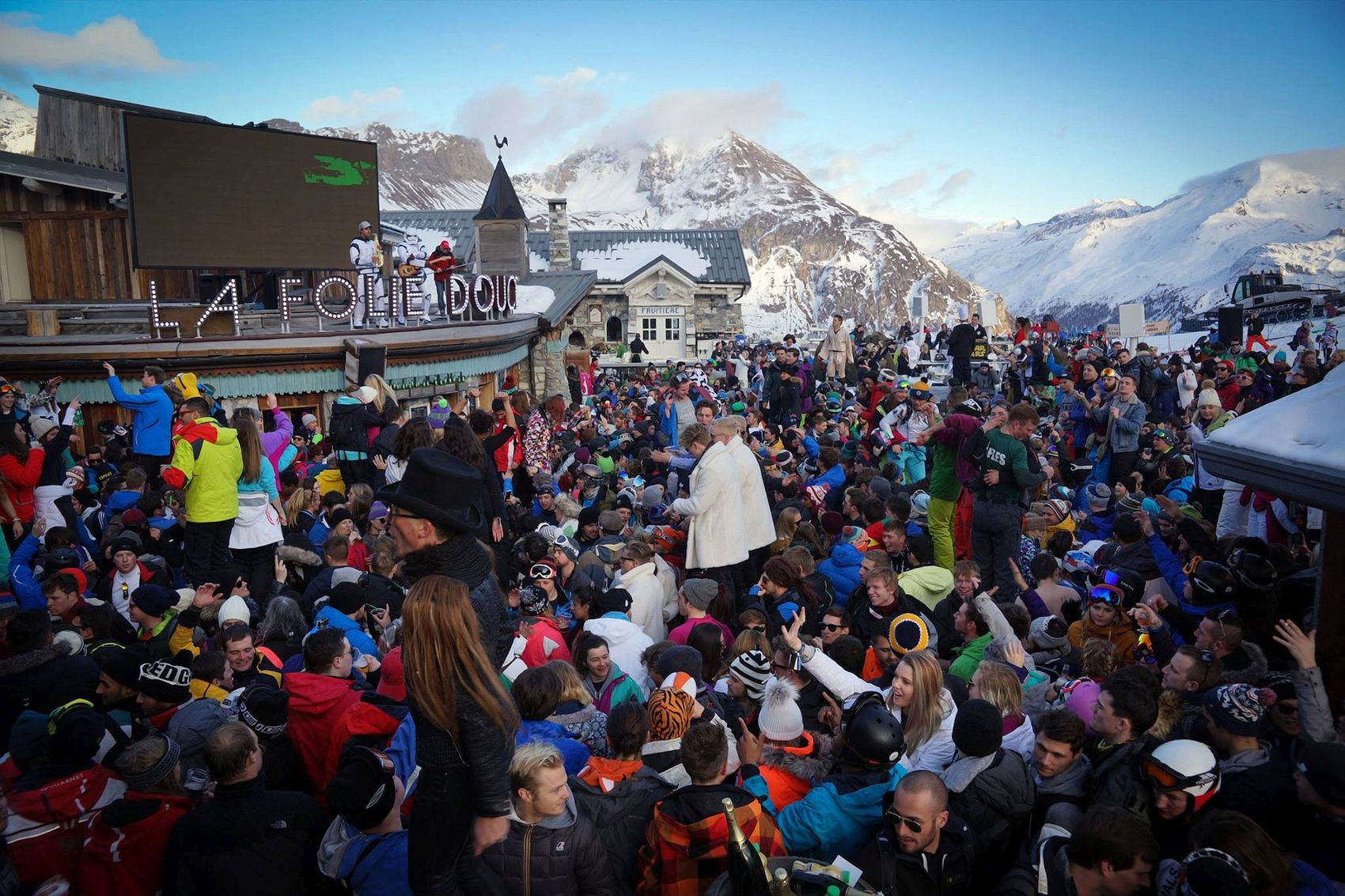 With its fantastic atmosphere, excellent live music, and funky cabaret shows, La Folie Douce in Val d'Isere is one of Europe's best spots for slope-side partying. Located at the top of La Daille gondola lift, the unique après-ski bar plays host to two lovely restaurants – the cozy La Petite Cuisine and La Fruitiere, where chef Franck Mischler serves local specialties with an innovative touch.
Dick's Tea Bar – Val d'Isere, France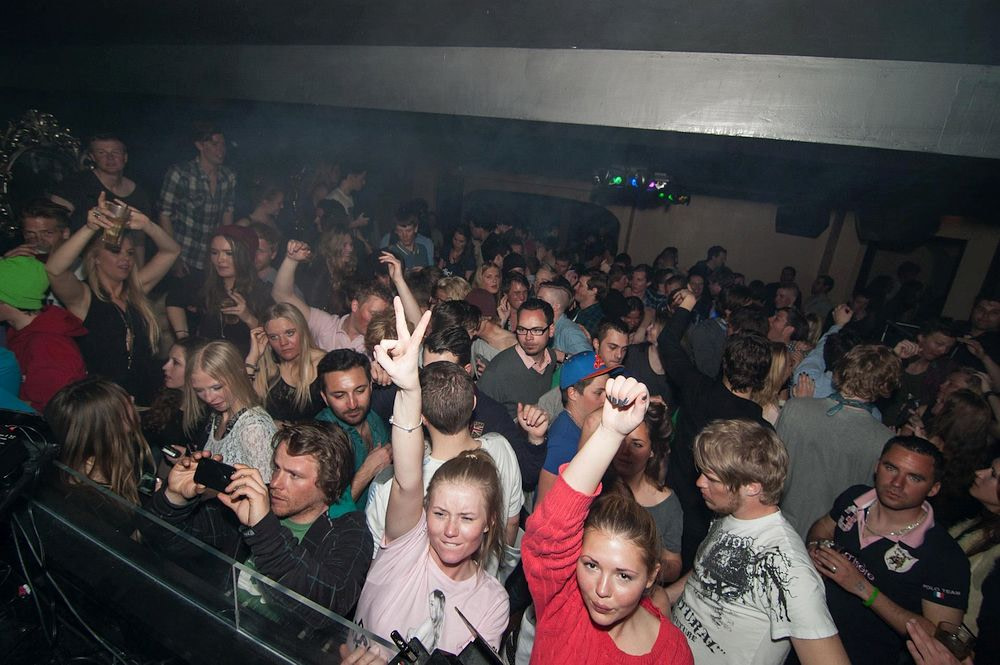 Another après-ski institution in the French Alps, Dick's Tea Bar became a celebrity hangout in the mid 80's and continues to be so today. Situated near the center of Val d'Isere, right next to the Solaise slopes, the venue is open for apres-ski every day from 4.30pm until 10pm, when it turns into the After Dinner Club, with lots of delicious fruit cocktails and great live music by their talented in-house violinist and resident DJ. After 1 am, Dick's Tea Bar evolves into a true nightclub.
Casbah Night Club – Verbier, Switzerland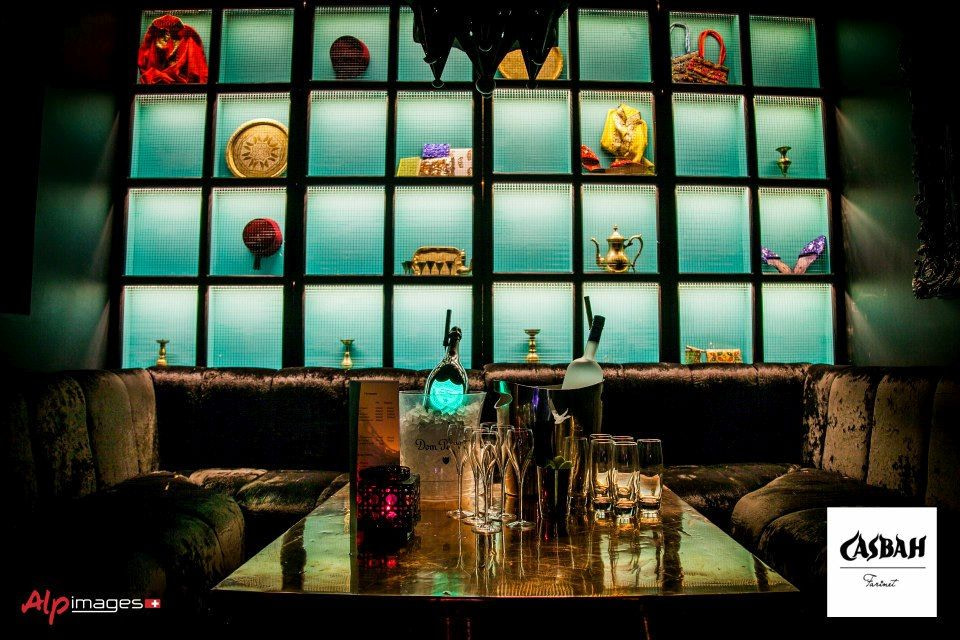 The lively atmosphere and sensual Moroccan-themed decor make Casbah one of the best nightclubs in Verbier. Located at Hotel Farinet, this is the place to be for late-night drinking and dancing.
Trofana Alm – Ischgl, Austria
Ischgl's unrivalled après-ski scene can be best experienced at Trofana Alm, a traditional wooden barn converted into a lively bar and restaurant right on the resort's main street. People come here throughout the year for the extraordinary Tyrolean cuisine, but when winter comes, live music, DJ's, and raucous parties add to the mix.
Le Poste de Secours – Meribel, France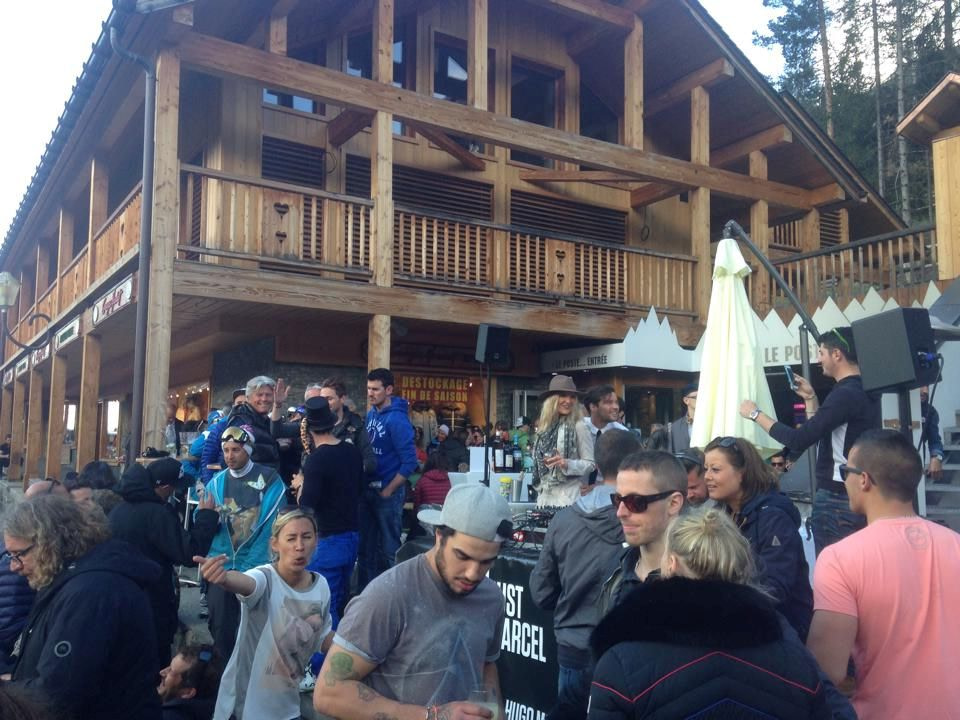 Nestled in the heart of Meribel, Le Poste de Secours is one of the fanciest bars in town. Expect stylish decor, refined atmosphere, and an impressive selection of cocktails and champagnes to choose from.
Jack's Bar – Meribel, France
Opposite the Olympic Centre in Meribel, Jack's Bar is especially known for its wonderful atmosphere and good vibes. Delicious food, live bands, and stand-up comedy along with the biggest cocktail list in town make this place one of the coolest après-ski locations in the Three Valleys.
Vernissage – Zermatt, Switzerland
A creation of Heinz Julen, Zermatt's premier artist and designer, Vernissage is a one-of-a-kind culture and entertainment center, offering something for everyone. Part trendy lounge bar, part restaurant, the venue also offers a cinema, club nights, art exhibitions, and all kind of exciting events.