Elevated at an altitude of 3912 m above the sea level on the southern side of Russia's mighty Mount Elbrus, LEAPrus 3912 is a one-of-a-kind destination for adventurers, nature lovers, and travelers with a penchant for unconventional hotels.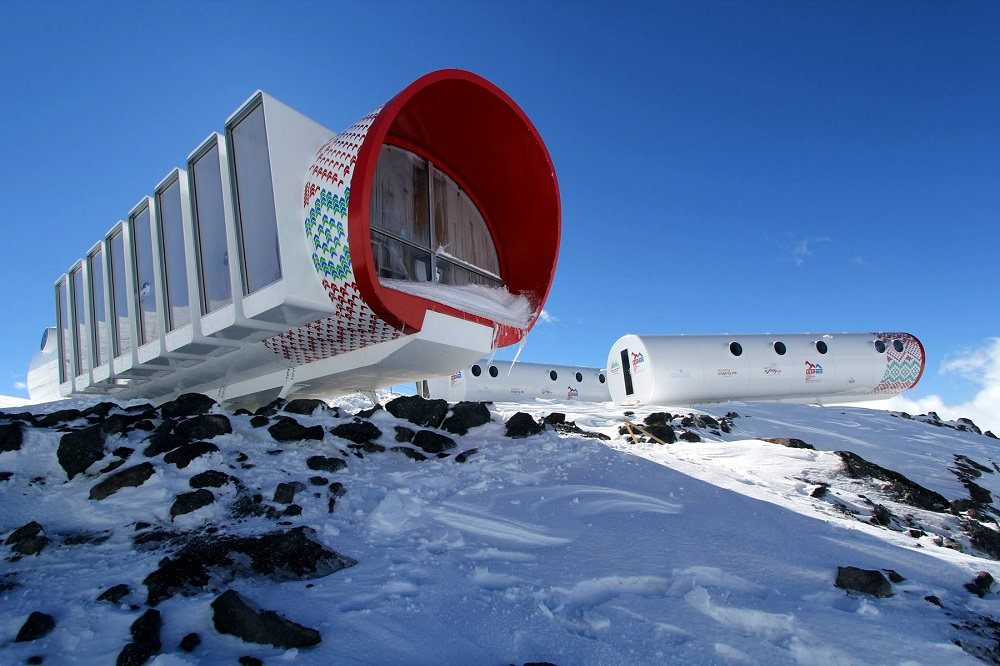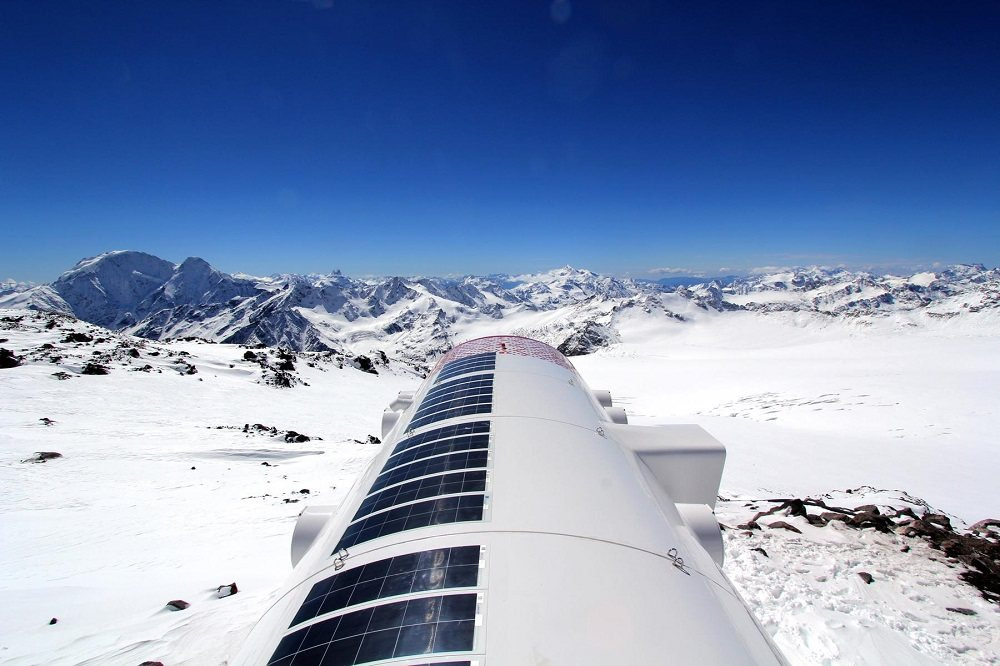 Consisting of four prefabricated modules made in Italy, LEAPrus 3912 is an eco-hotel par excellence. Using state-of-the-art energy saving techniques, the structure – envisioned by LEAPfactory – offers comfortable accommodation in smartly designed communal bedrooms equipped with bunk beds, underfloor heating, LED lighting, and dramatic mountain views.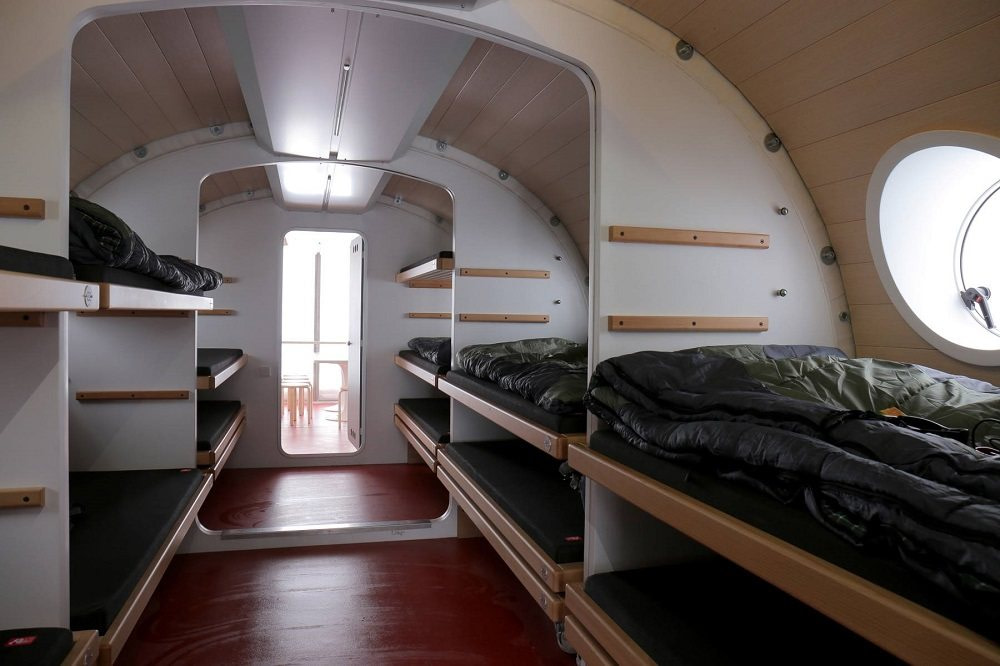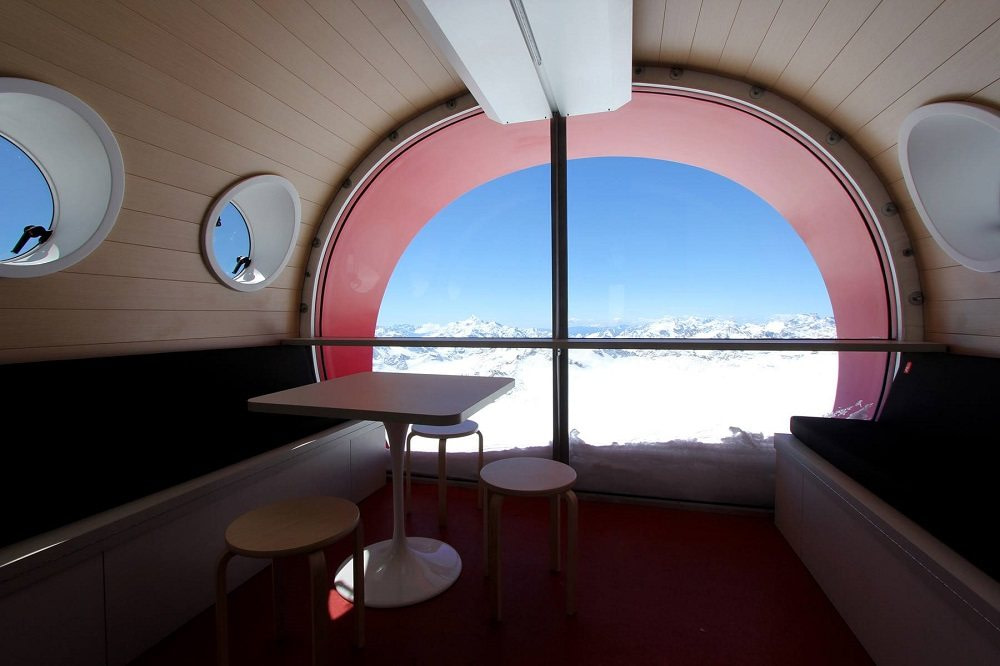 The bathrooms are located in a separate block and benefit of an advanced system that melts the snow in order to supply water for sanitary purposes. Free Wi-Fi, a living area, and a restaurant & kitchen complement the hotel's facilities, ensuring your holiday in this harsh environment is as smooth and indulgent as possible.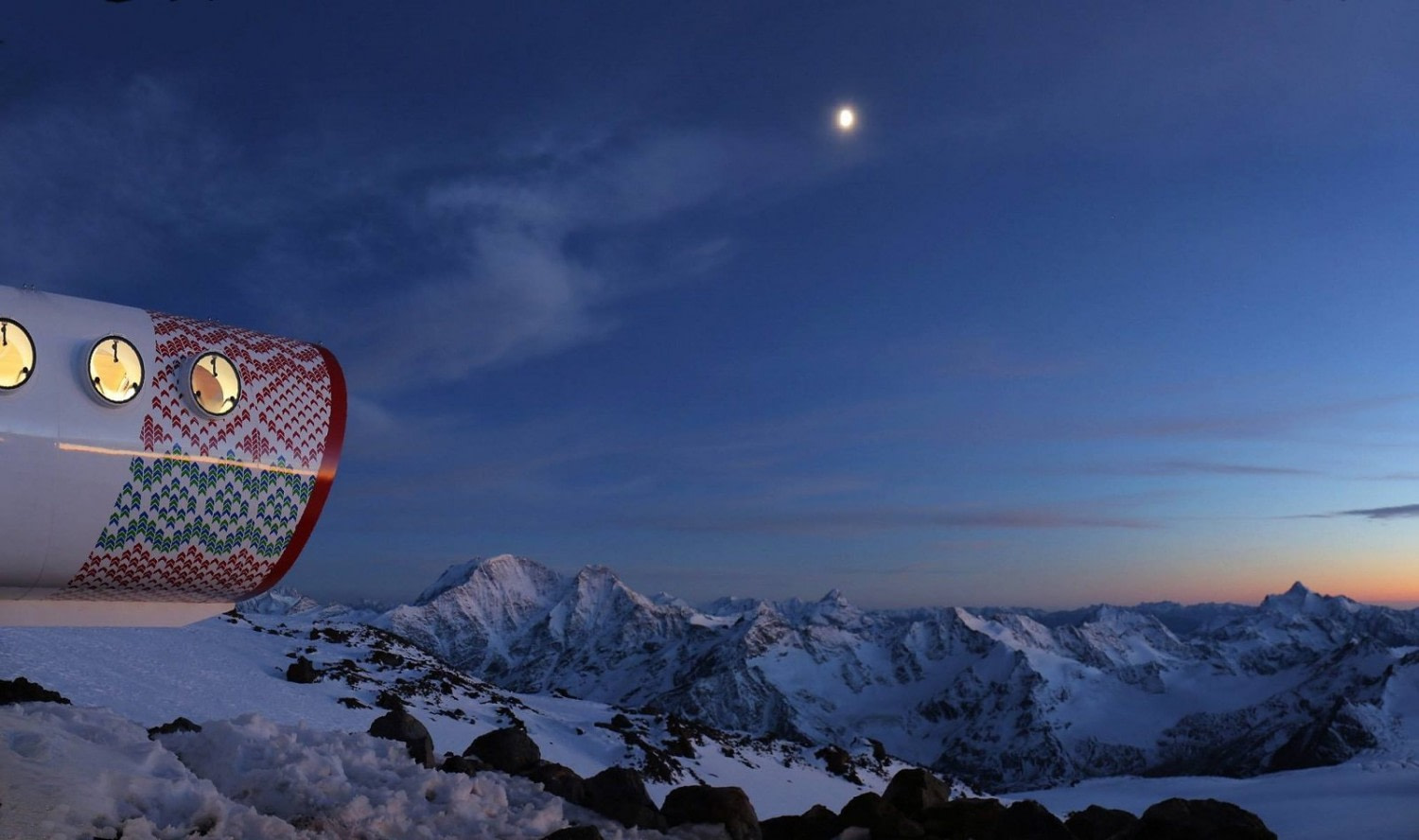 LEAPrus 3912's design is simple and futuristic, reflecting the Italian architects' interest in building "zero impact dwelling" for extreme, sensitive environments.