This post contains affiliate links, which means we may receive a small commission, at no additional cost to you, if you make a purchase through these links. See our full disclosure here.
Winter is here, and unless you live in the tropics, you'll need some high-tech cold-weather gear to warm you up, keep you safe, and make your chilly-weather adventures much more fun.
Whether you love exploring the great outdoors or just want to stay warm and toasty at your workplace, these smart winter accessories will surely help you get through the season in style.
Rechargeable Foot Warmers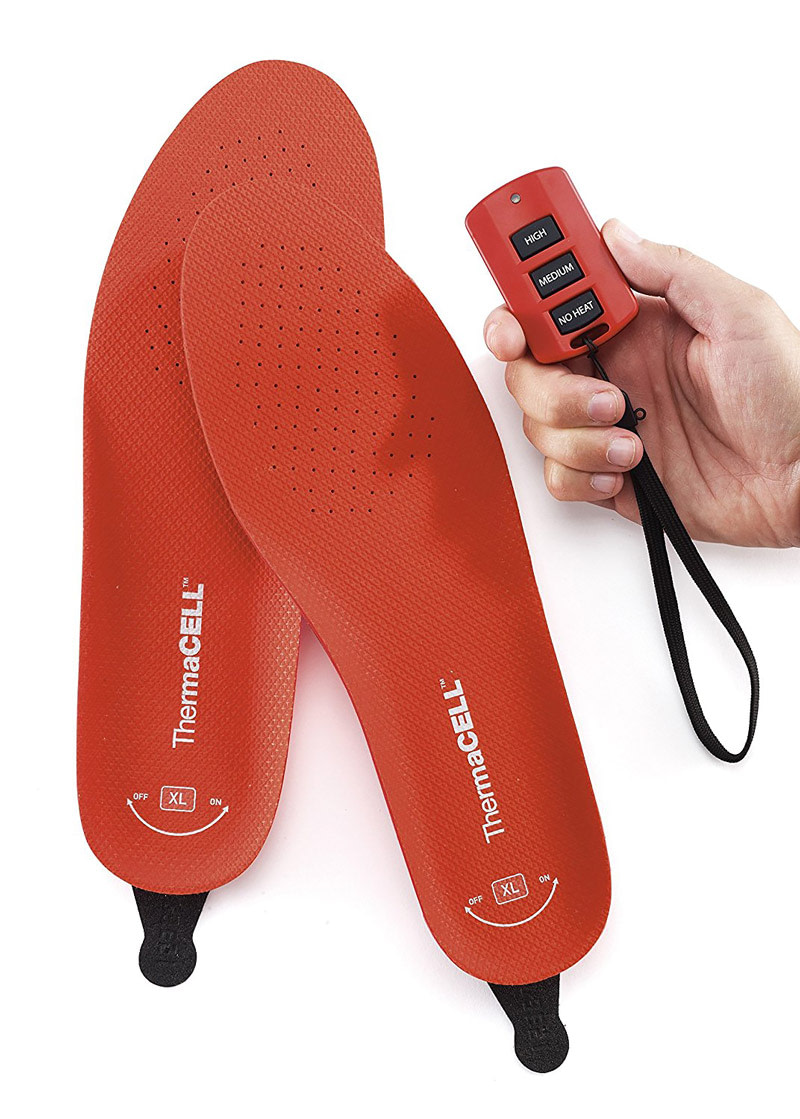 Whether skiing, sledding, or planning to capture the Northern lights, foot warmers are a must-have accessory during the cold season. Equipped with a built-in thermostat, the Original Heated Insoles by ThermaCell use the latest in wireless thermal technology to keep your toes toasty whatever winter activity you plan to undertake. Plus, they're rechargeable, adjustable, and allow you to control the temperature remotely.
Snow-Melting Stair Mat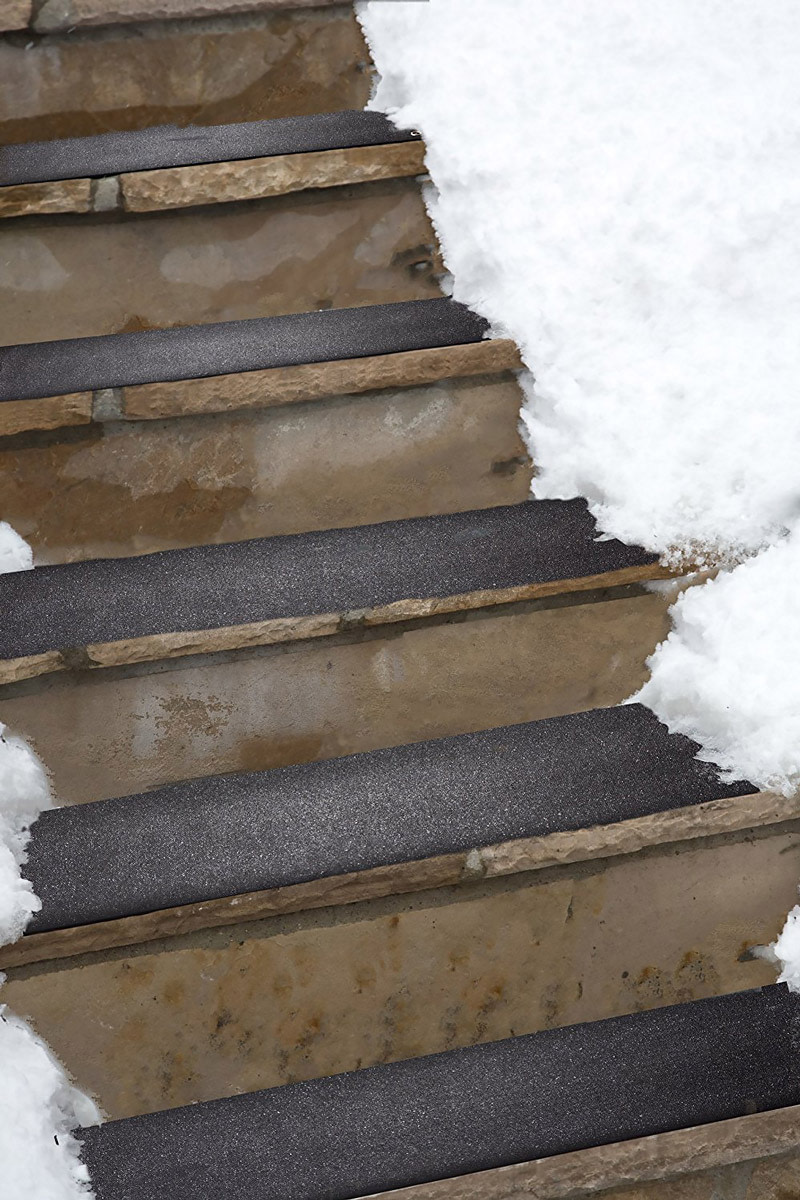 An excellent winter home gadget, this electric heating mat by HeatTrak melts the snow and ice off your stairs at a rate of 2 inches per hour, preventing potential injuries caused by slip-and-fall accidents. Made exclusively for home use, the product only requires a standard 120V electrical outlet and can be left outside for the entire cold season.
Heated Mouse Pad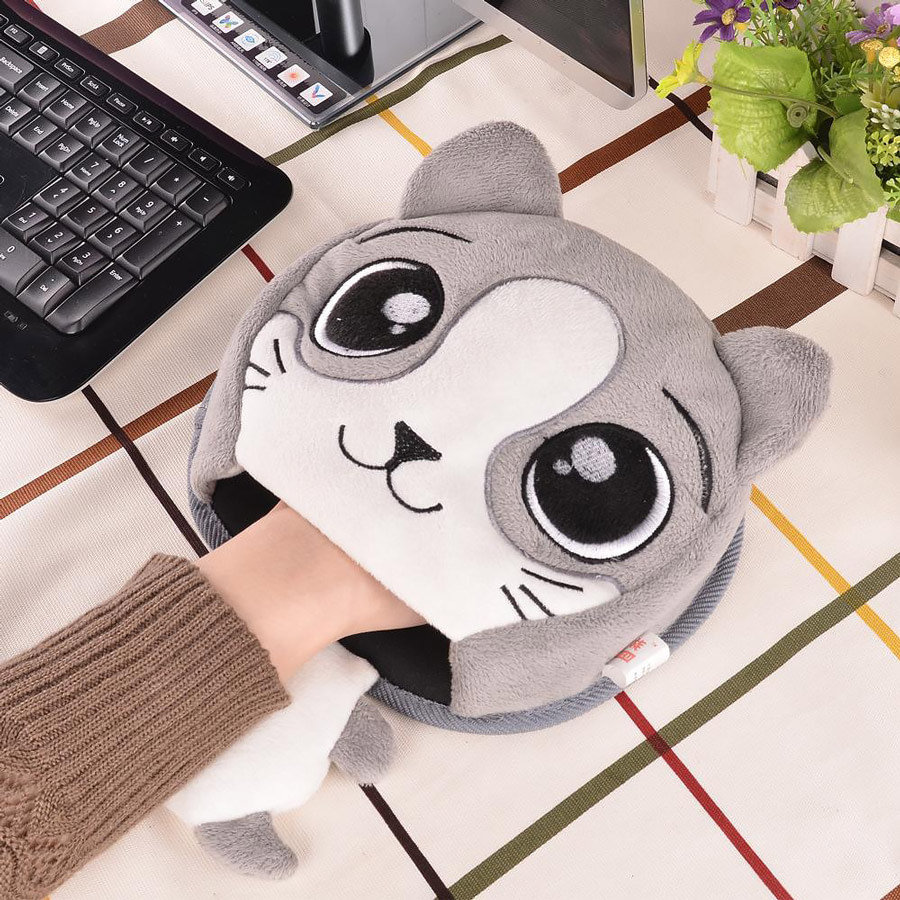 Although especially practical for those with a circulation disorder, this cute and cozy USB Warmer Mouse Pad makes a great tech accessory for any computer user (gamers included) during the cold weather. Just connect it to a USB port on a PC or laptop, and off it goes. The fluffy pocket will keep your hand warm no matter the temperature in your office space.
State-Of-The-Art Fan Heater Combo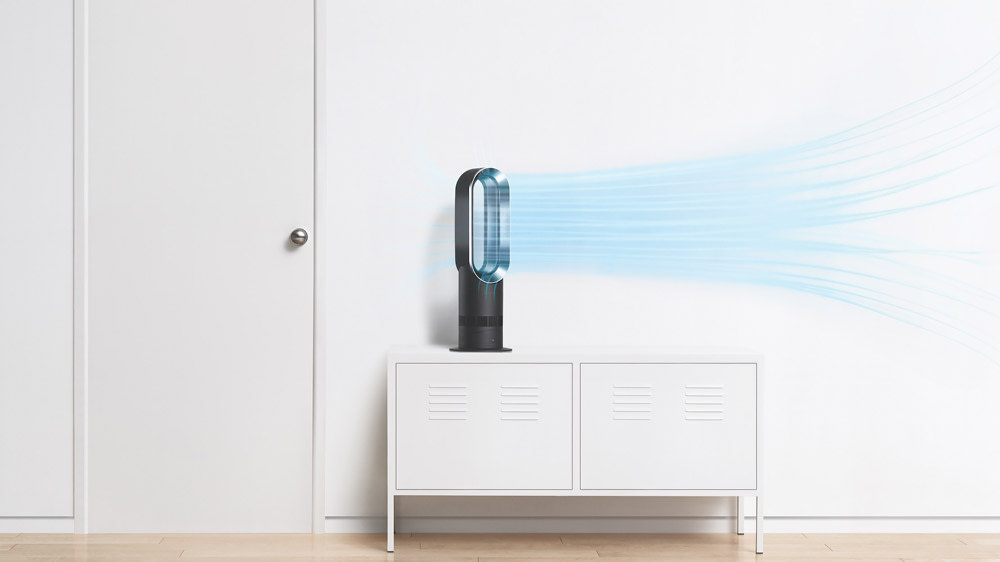 Perhaps the best small fan heater on the market, Dyson's bladeless Hot + Cool AM09 uses innovative Air Multiplier technology to evenly project warm and cool airflow into the room. When in focused mode, the stylish two-in-one device acts as a personal heater/cooler, thanks to its Jet Focus control.
Winter Traction Footwear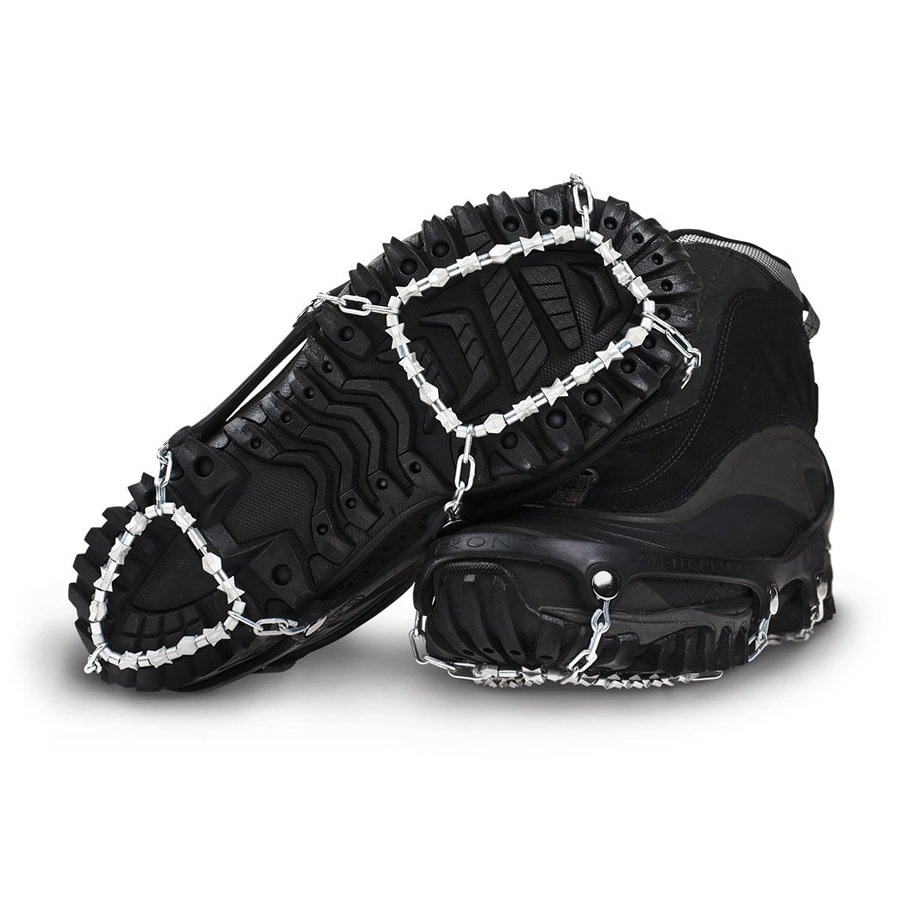 Make winter walking safer and easier with these innovative traction devices from ICEtrekkers. Featuring aircraft-grade steel cables, Diamond Grips are ideal for ice-glazed sidewalks, snow-packed trails, and everything in between. The system attaches to a variety of footwear and comes in 4 sizes.
Cool Beard Hat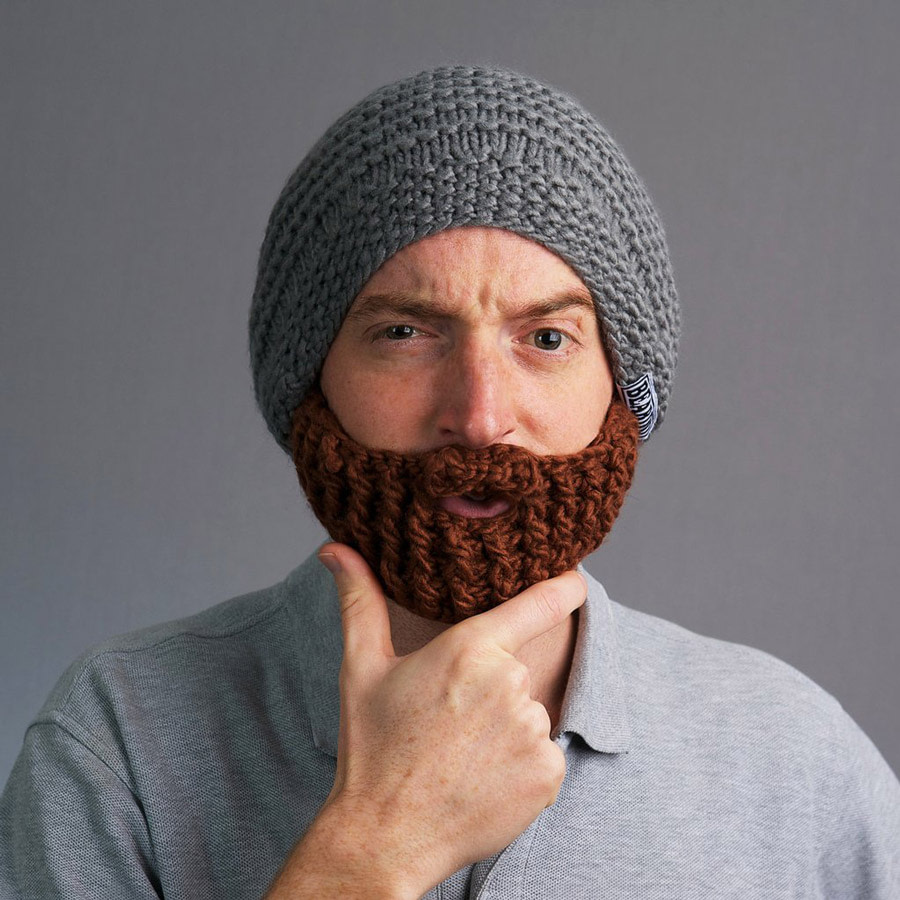 Invented by Canadian snowboarder Jeff Phillips, the Beardo beard hat is a fun, albeit extremely practical, winter accessory for outdoor lovers. With its detachable faux beard, which works as a mask for the cold and wind, the knitted beanie helps keep your face warm when skiing, hiking, or playing in the snow. Needless to say, it is a pretty cool winter accessory gift idea!
Footwear Dryer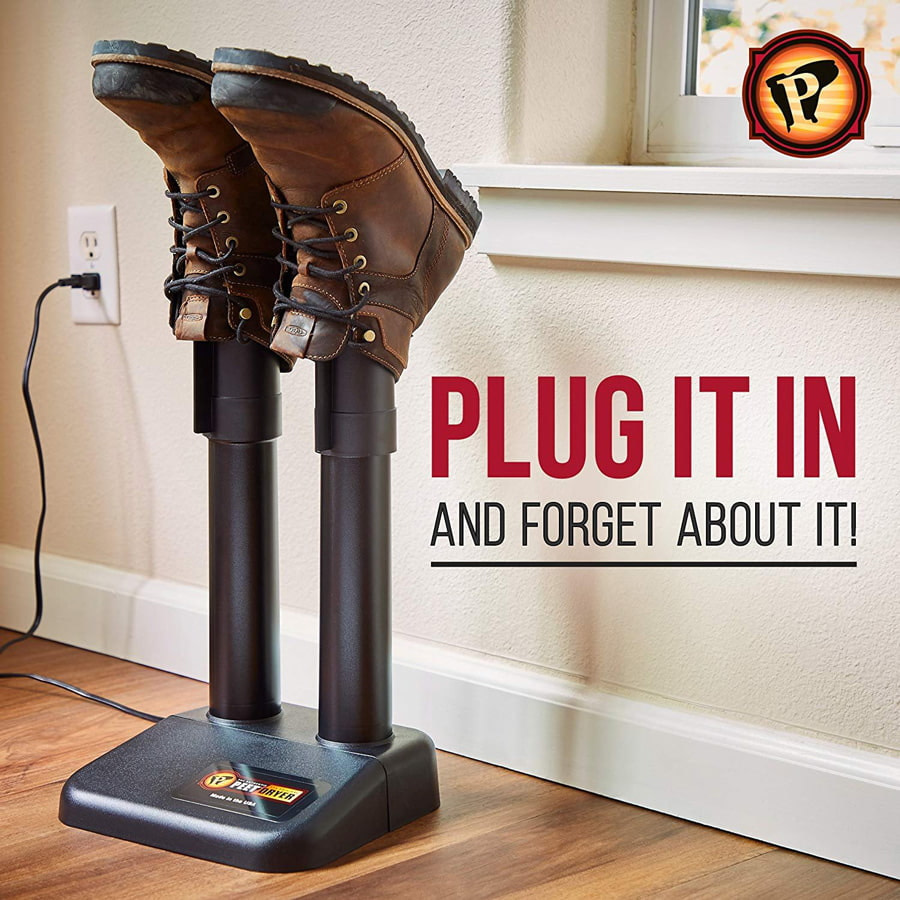 Few things are more uncomfortable in winter than walking around in wet, soggy shoes or boots. Luckily for you, there are plenty of footwear dryers on the market designed to remove moisture from your favorite pair, while also neutralizing bacteria and odors from perspiration.
One of the best models is Peet Dryer, which uses convection technology to dry and deodorize gear in 3-8 hours, all while using less electricity than a standard light bulb. This silent electric device is compatible with almost all types of footwear materials and can also dry gloves, hats, and other garments.
Wearable Heater/Cooler
Developed by a team of scientists from MIT, Embr Wave resembles a watch that straps around your wrist, but functions as a personal thermostat, helping you feel colder or warmer at the press of a button.
Powered by a small battery, the cold weather gadget delivers rhythmic waves of heating or cooling, tricking your mind and body into perceiving a slightly different temperature. It's pretty much like warming your hands around a fireplace when you're cold or rubbing an ice cube on your skin during a hot summer day.
Bluetooth Music Beanie
Stay tuned in winter with this trendy, washable Bluetooth hat. Equipped with built-in headphones, microphone, and the latest Bluetooth V4.1 technology, the double-knitted beanie keeps your head warm as you listen to your favorite music or answer your calls. Compatible with a variety of phones and music devices, the product provides up to 6 hours of playing/talking time and comes in a variety of styles and colors.
Tech-Friendly Gloves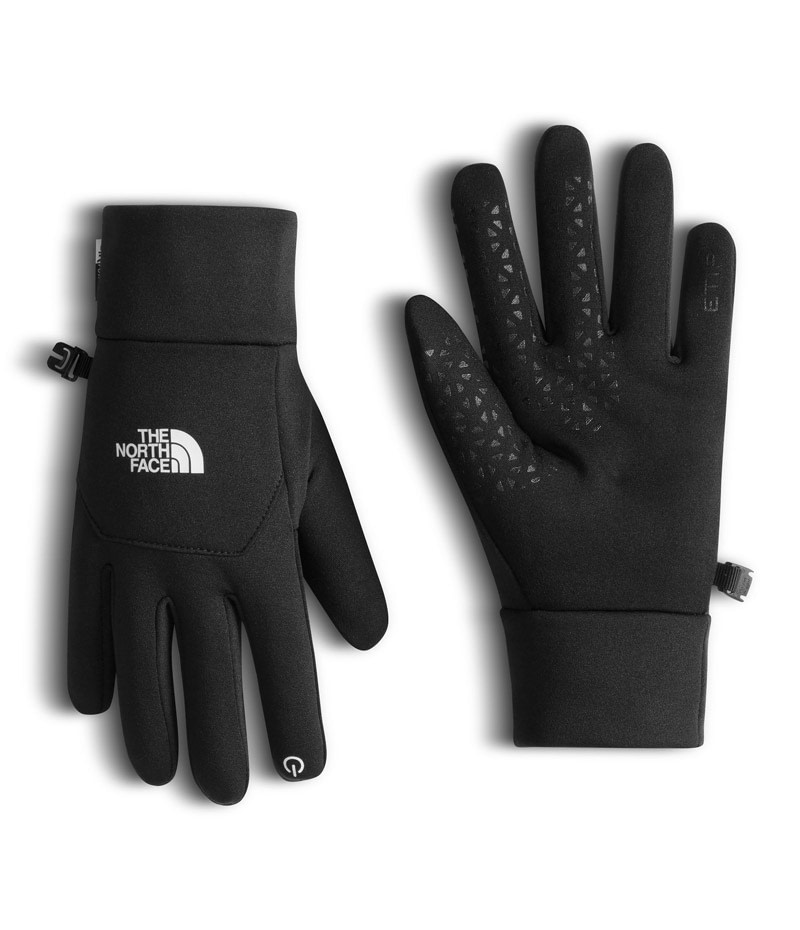 A pair of touchscreen gloves is a must in today's high-tech world. Cozy and breathable, The North Face eTip Gloves feature full palm conductivity, so you can make calls, surf the web, and take photos without having to take them off.
The Ultimate Cold Weather Mask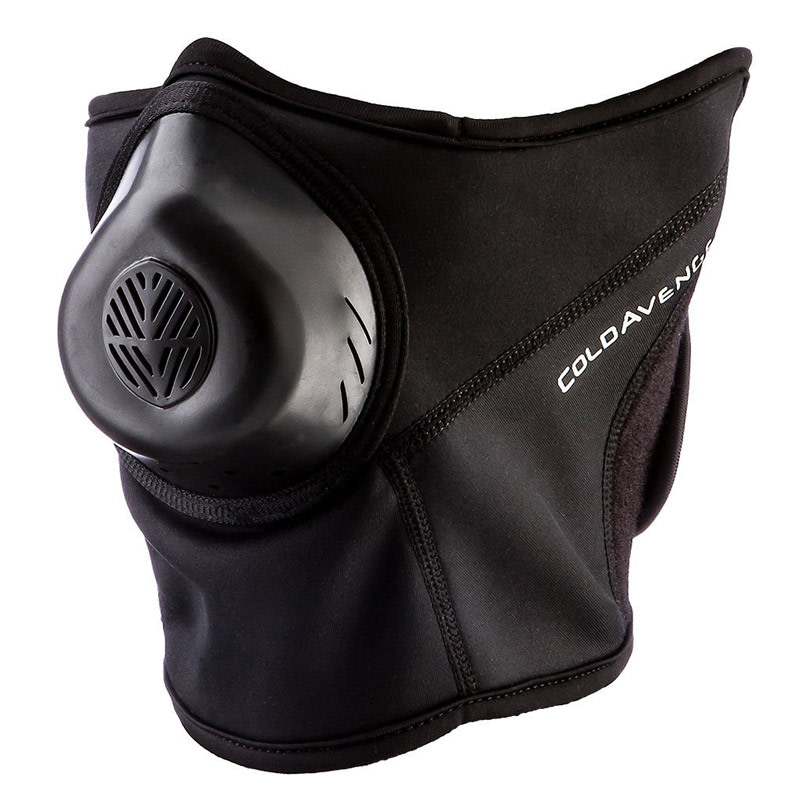 Made from a special soft-shell fleece fabric that is both wind and water-resistant, this one-size-fits-all cold weather mask offers the ultimate face protection in harsh cold climates. The ColdAvenger Pro SoftShell Mask covers the face, ears, and neck, and comes with a medical-grade polyurethane ventilator designed to warm up and humidify the air you breathe, no matter the cold weather activity you engage in on those windy, freezing winter days.
Pajamas Warming Pouch
Thanks to its integrated heating elements and thermal satin interior, this ingenious electric bag from Hammacher Schlemmer warms up your nightwear to a toasty 118º F in just 10 minutes. Despite its name, the Pajamas Warming Pouch can also be used for towels, gloves, or socks for an extra layer of warmth and comfort.
Smart Heated Hoodie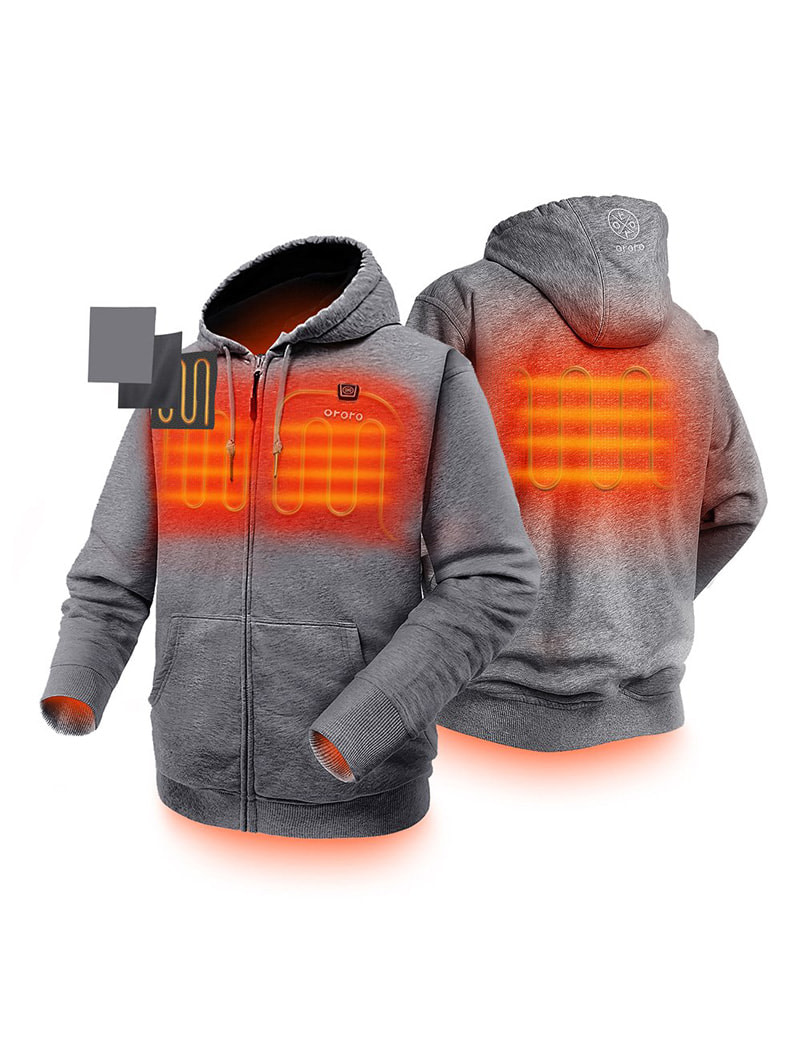 Winter activities call for special clothes that provide insulation from the cold, and the Unisex Heated Fleece Hoodie from ORORO delivers all that and much more. Designed with integrated heating elements – left & right chest, mid-back – this comfortable, machine-washable smartwear is ideal for all sorts of outdoor activities, as well as indoor use. The perfect winter wear!
Hidden Flask Mittens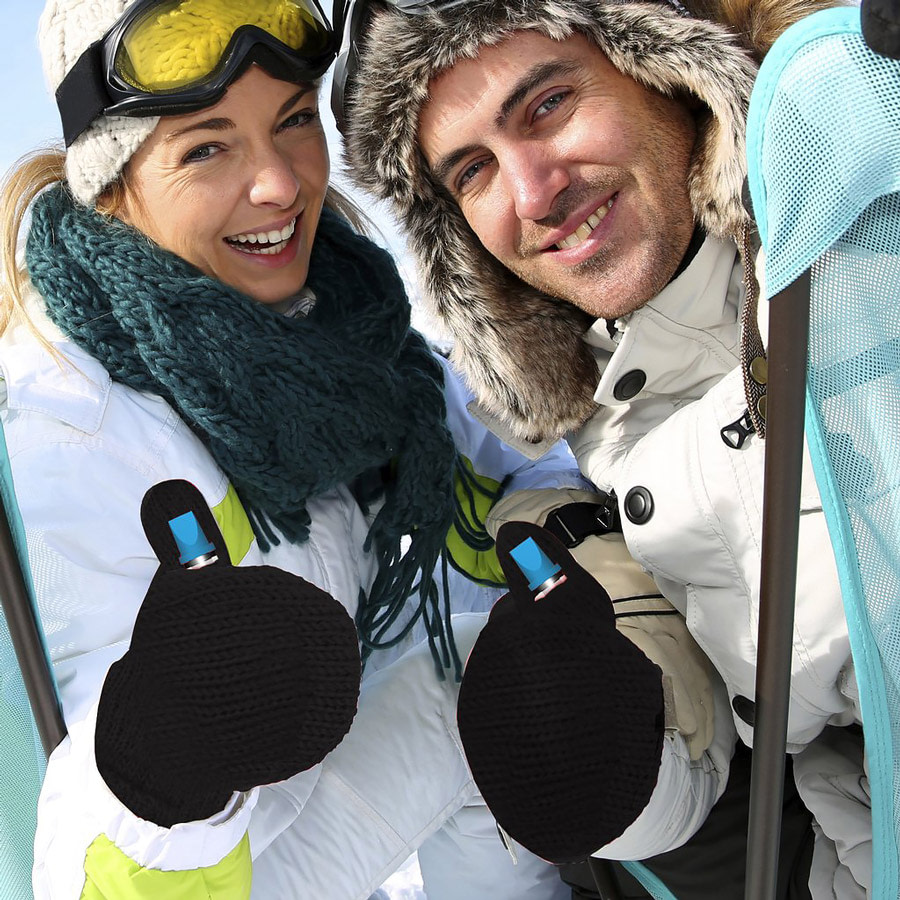 Keep your fingers warm and your drink at hand with Flask Mittens. Each snug pair has a flexible plastic 4-ounce container hidden inside the left-hand glove so that you can enjoy a quick sip of your favorite booze right from your thumb whenever you feel like it. Whether for yourself or as a unique gift for a friend, these quirky knitted accessories add a touch of fun to any winter outfit.