With over 2,300 exquisite beverages and a stunning, timeless design by Humbert & Poyet Architecture, Wine Palace Monte Carlo is certainly one of the largest and most fabulous cellars in Europe.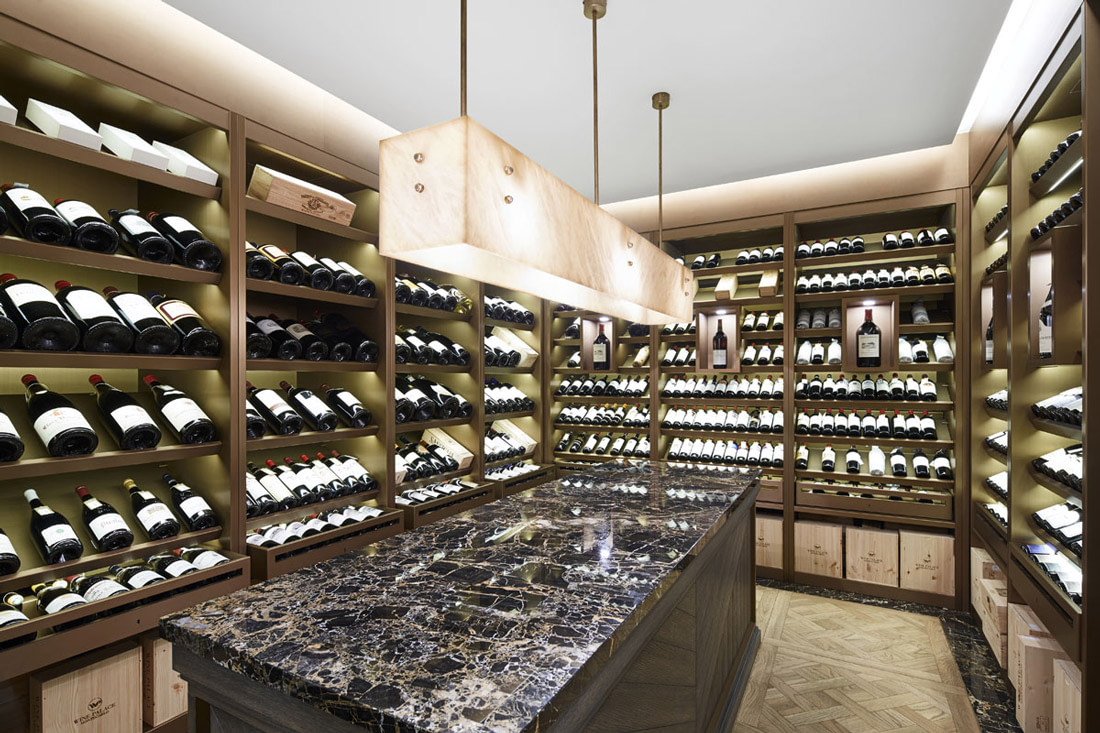 Housed in a majestic building designed by Sir Norman Foster as an expansion of the swanky Yacht Club de Monaco, this distinguished establishment is pure heaven for wine connoisseurs.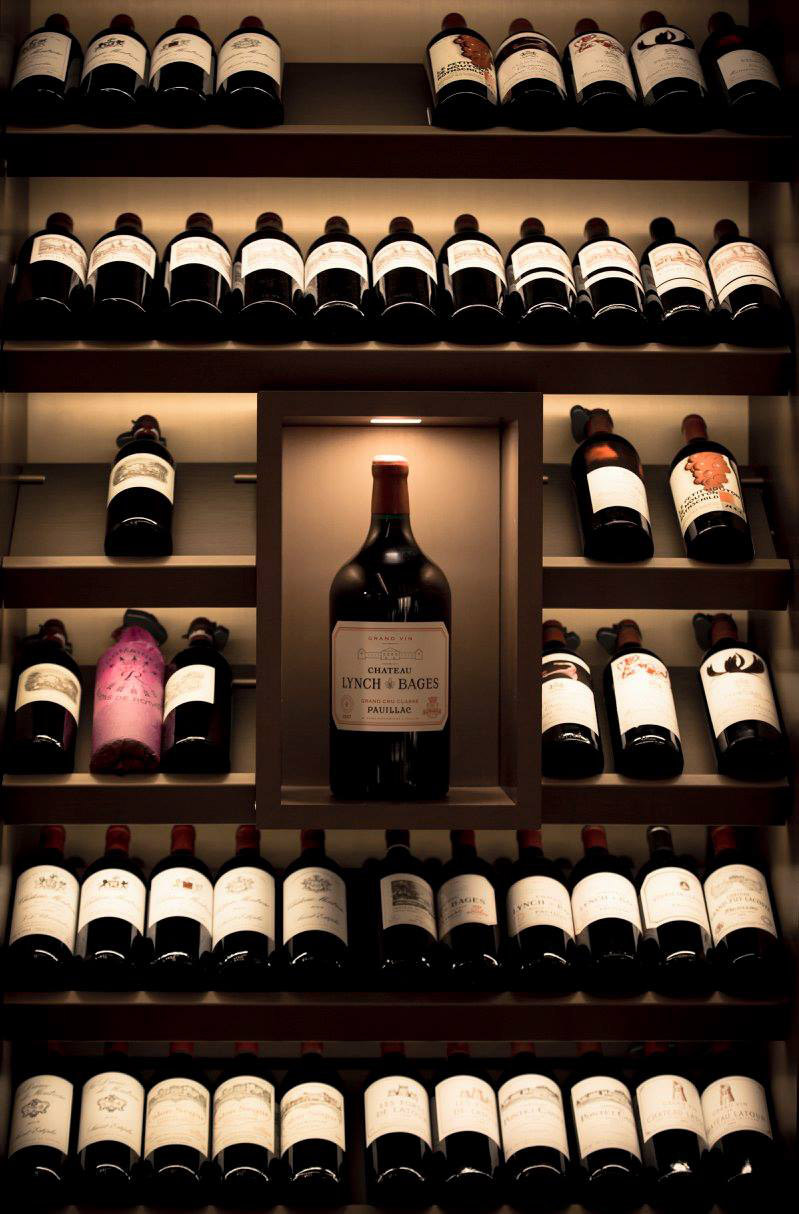 Like most of the facilities in the Principality, the boutique caters to a discerning clientele, offering not only one of the most comprehensive selection of fine wines, champagnes, and spirits worldwide, but also impeccable VIP service, including complimentary delivery to yachts along the coast.
Finished in noble wood and black marble, the boutique's luxurious interiors provide a refined backdrop for the company's premium products. Exquisite wine and champagne bottles decorate the walls, while classical Versailles parquet flooring adds a timeless quality to the stylish, contemporary surroundings.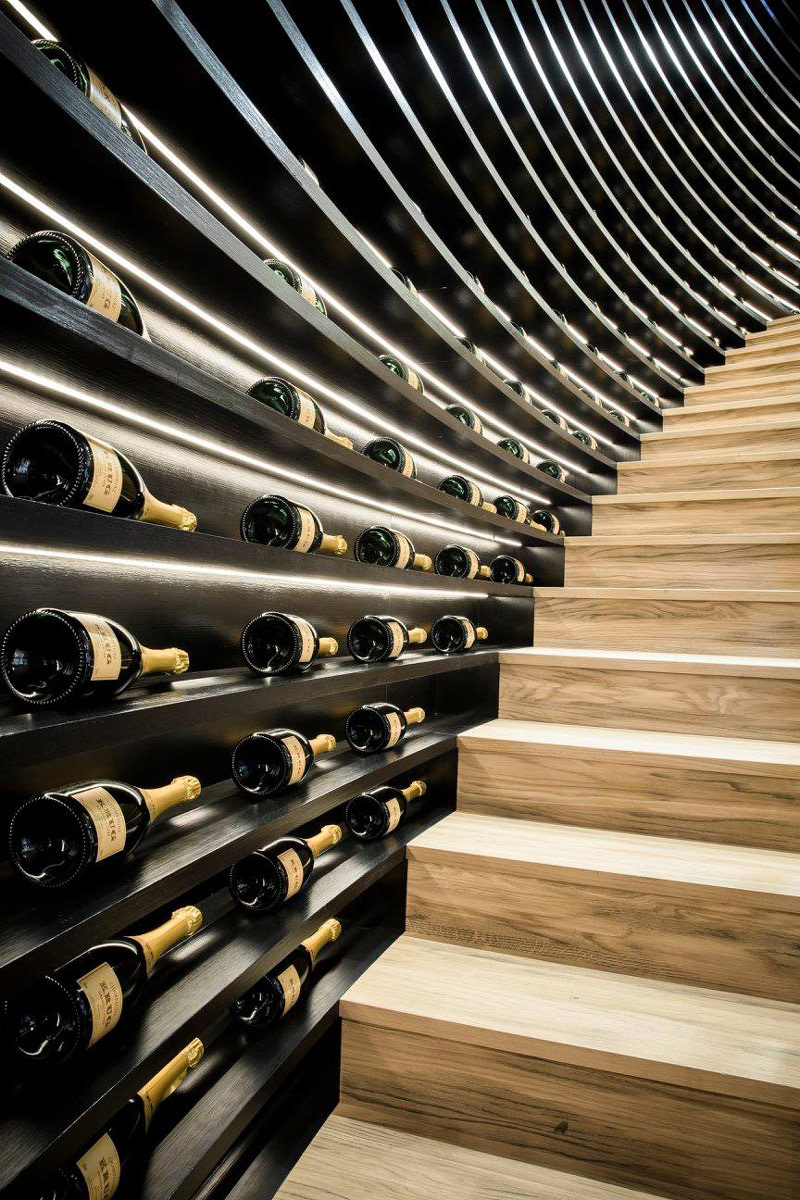 As far as the color scheme is concerned, Wine Palace Monte Carlo is designed in a sophisticated black, gray, and natural oak palette complemented by metallic bronze accents.
Furnished with black floor-to-ceiling cabinets and burgundy leather banquettes, the elegant tasting area upstairs invites patrons to savor a selection of the finest wines and spirits, accompanied by outstanding artisan cheeses, smoked salmon and eel, or delectable charcuterie.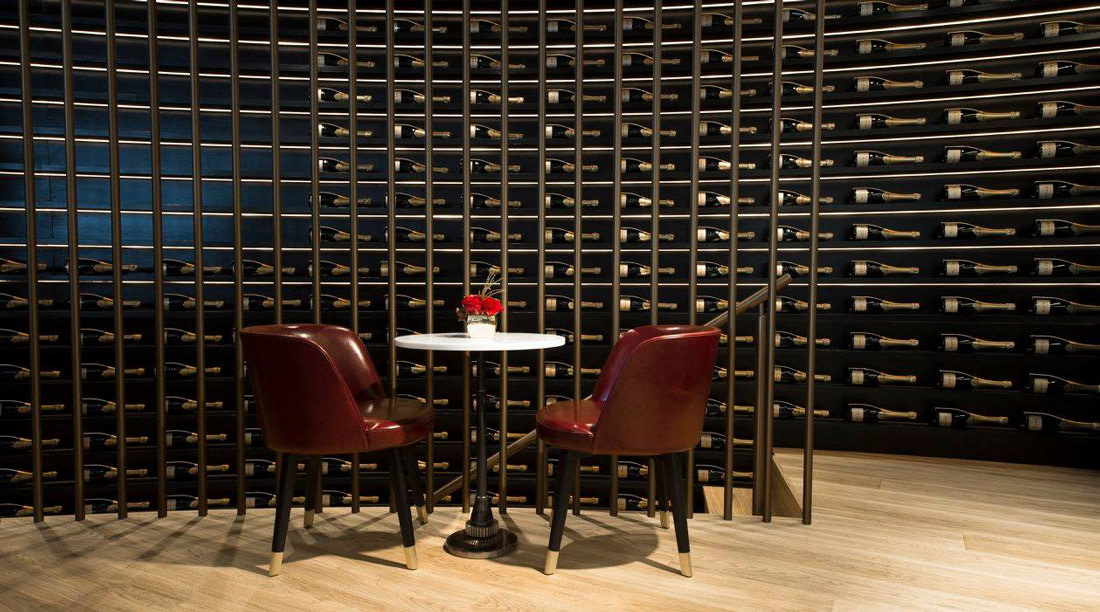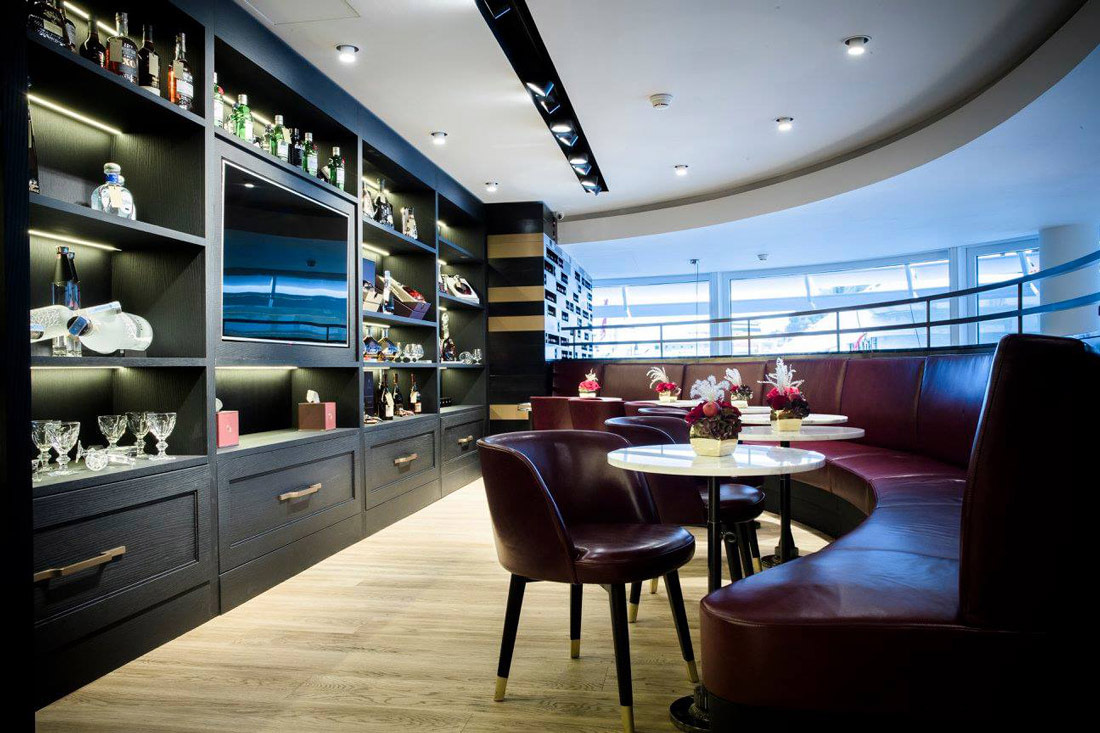 In order to make the experience even more memorable and exclusive, the retailer has partnered with Sabrina Monte-Carlo to provide customers with a stunning selection of glasses and carafes designed by the world's leading crystal makers. Displayed throughout the shop are stemware from luxury manufacturers such as Baccarat and Saint-Louis.
Resembling the deck of a luxury vessel, the Wine Palace's terrace makes for a chic setting for enjoying a glass of wine while marveling at the sleek yachts moored in Port Hercules.