I'm a huge fan of outdoors and road trips. Whenever I get the chance to go camping, I never hesitate. This is why Zach's van only fills me with wanderlust.
Once I pack up my car with the latest, coolest camping gear, I'm all set to hit the road and get away from it all. Of course, I have never had the chance to experience true van life and I will probably never make it that far, but the idea of traveling the world in a really cool van where you can work, sleep, and live like you do in your own apartment back home sounds more than intriguing.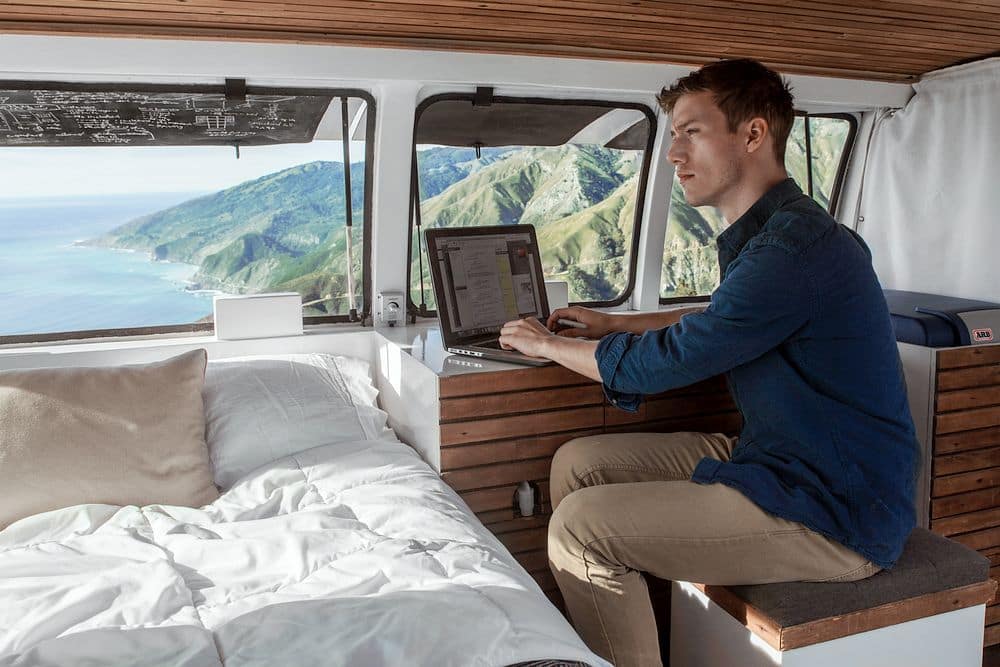 I'm always in awe when I see a very well done conversion, and what young, talented artist and filmmaker Zach Both has done with his old van is pretty amazing.
After spending one year transforming an old Chevy cargo van found on Craigslist into a functional home on wheels, Zach is currently enjoying the freedom to live and work anywhere in the country. And thanks to The Vanual – a free online manual where he documented his work, you can do it too.
Decked out with custom wood paneling from reclaimed materials, the vehicle's interiors are a tasteful, contemporary mix of Scandinavian minimalism and industrial ingenuity.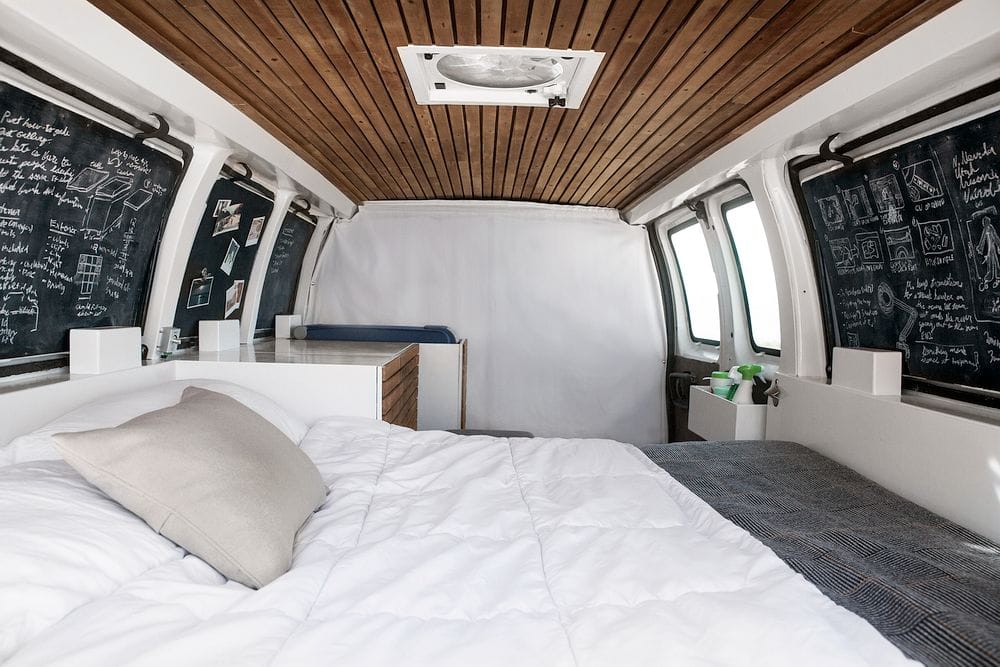 Beautiful aesthetics aside, Zach's campervan features a number of clever space-saving solutions. He managed to get the most out of the tiny interior by creating multi-purpose areas serving a variety of functions.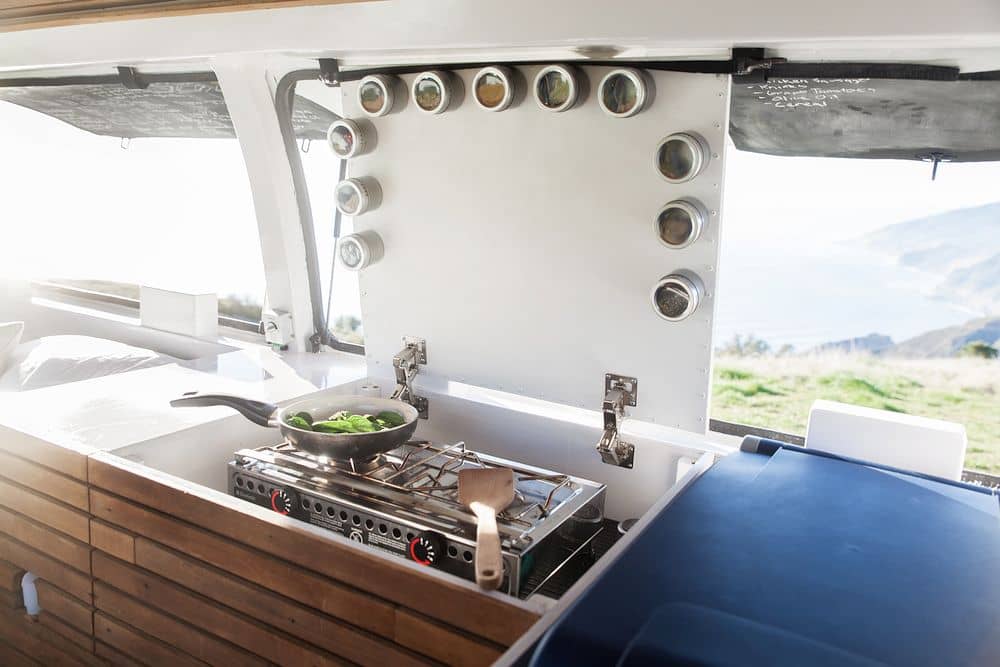 For instance, the kitchen, which comes complete with stove, fridge, and a removable table, doubles as desk and dining area, while the bed also functions as a couch and storage space.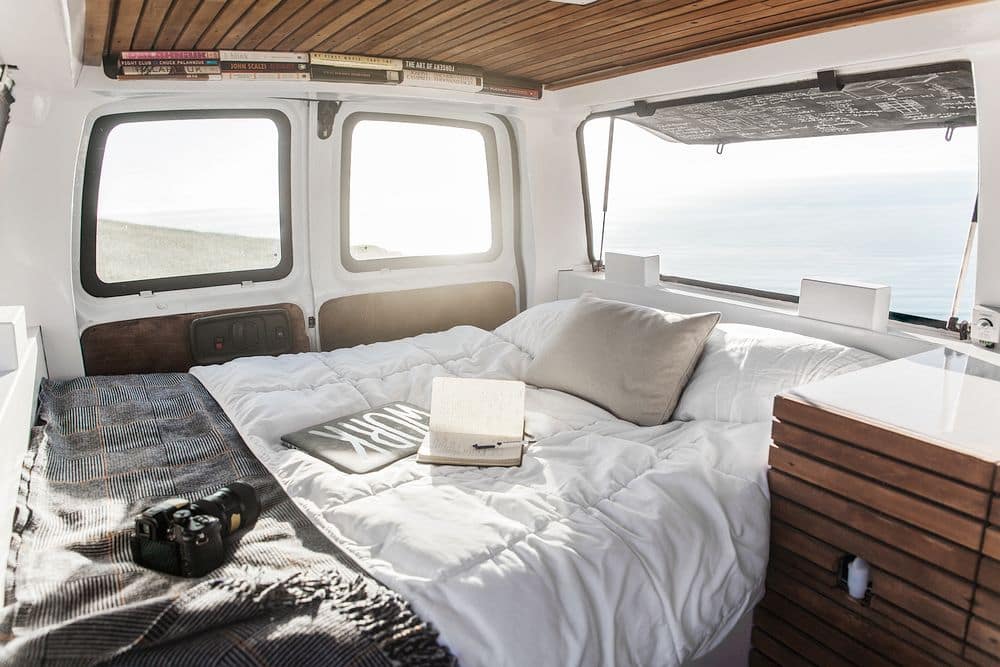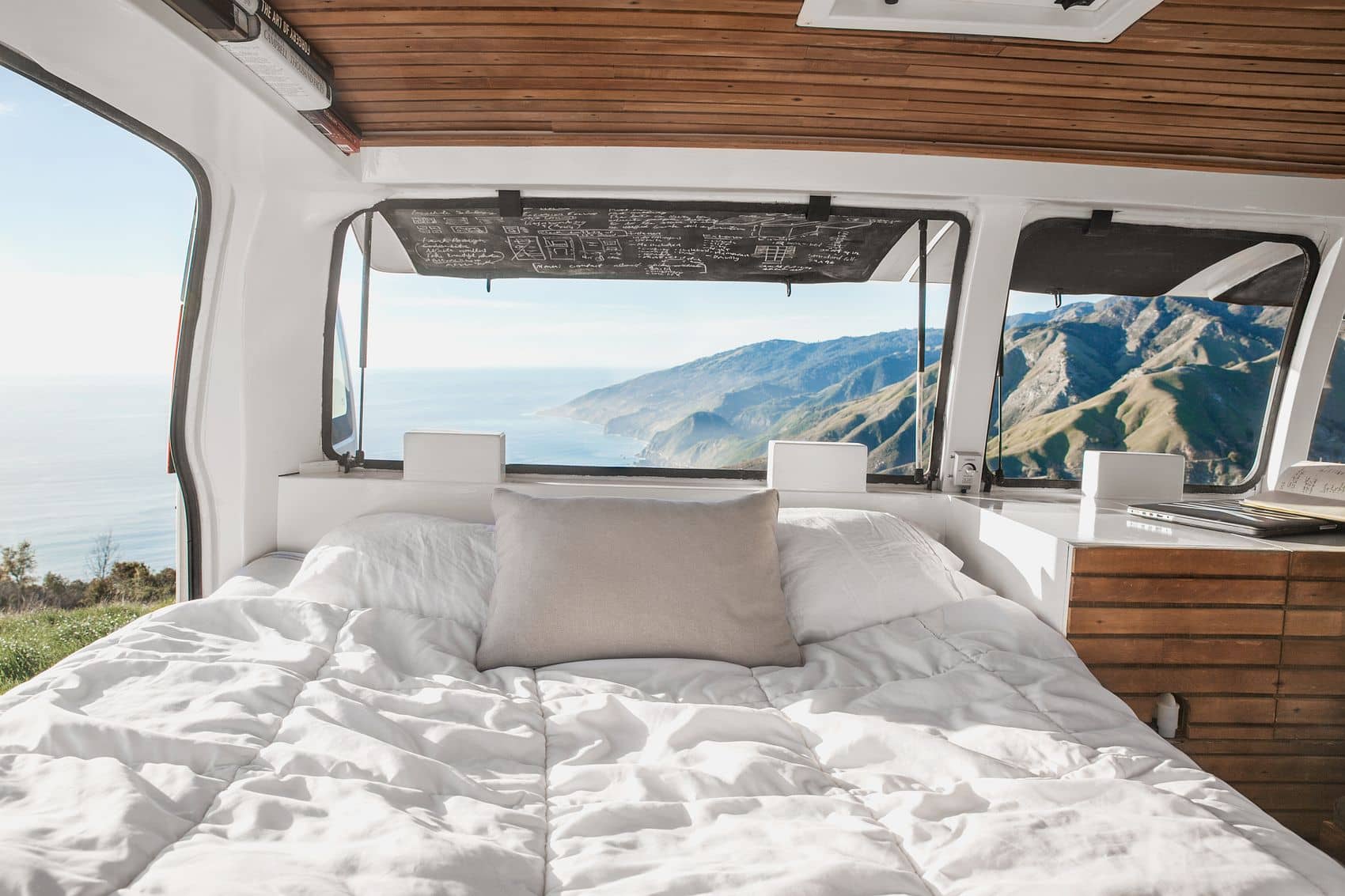 Last, but not least, the solar panels on top of the van generate electricity to power the fridge, mobile Wi-Fi network, and home theater system.
To help you turn your DIY campervan dream into a reality, Zach Both launched a free online step-by-step guide called The Vanual, where he shares his personal conversion experience, plus lots of tips and advice on making life on the road as easy and comfortable as possible.