It's hard, almost unfair to name the most beautiful states in the US, as each of them has its fair share of natural beauty added to the man-made constructions, its own particular character, its own incontestable magic. Nevertheless, I decided to put together a completely subjective top of 10 most beautiful states in America.
10. Florida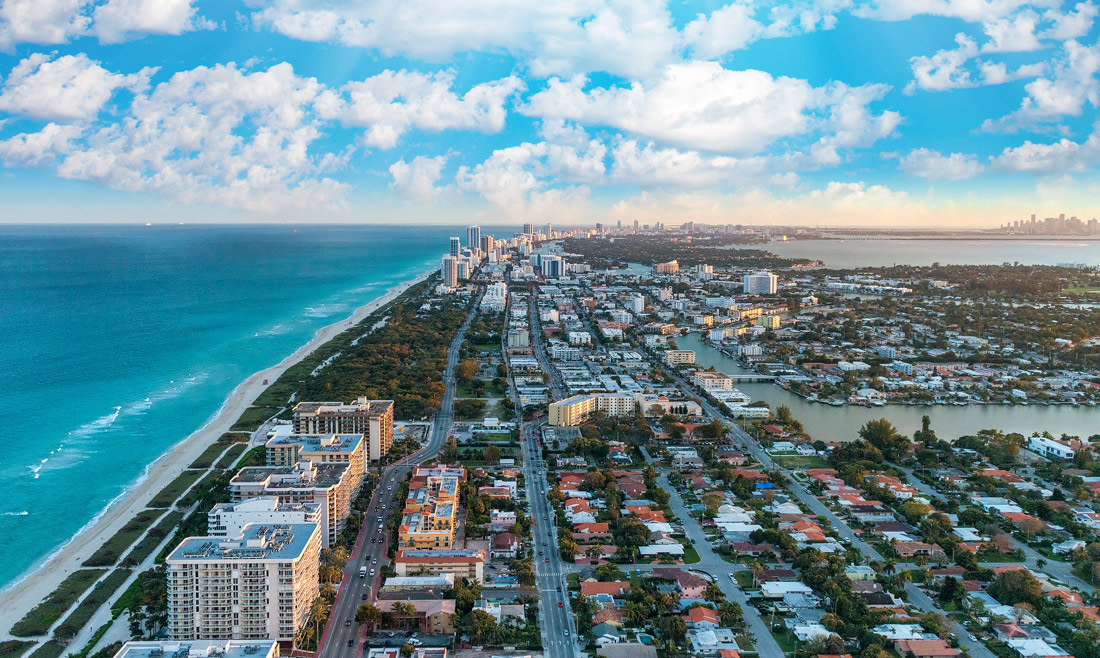 Also known as the Sunshine State, Florida is an alluring mix of gorgeous beaches, balmy weather, and sweet Latin vibe. But there is more to this flat peninsula in the southernmost point of continental United States than its hedonist charms. Home to mysterious wetlands, spectacular coral reefs, and the largest subtropical wilderness in the country (Everglades), it's an absolute paradise for adventurers and nature lovers.
Add the glitz and glamour of Miami, the magic of Orlando's Walt Disney World, and the Spanish colonial architecture of St. Augustine, and you have one of the most beautiful and diverse of the United States of America.
9. Oregon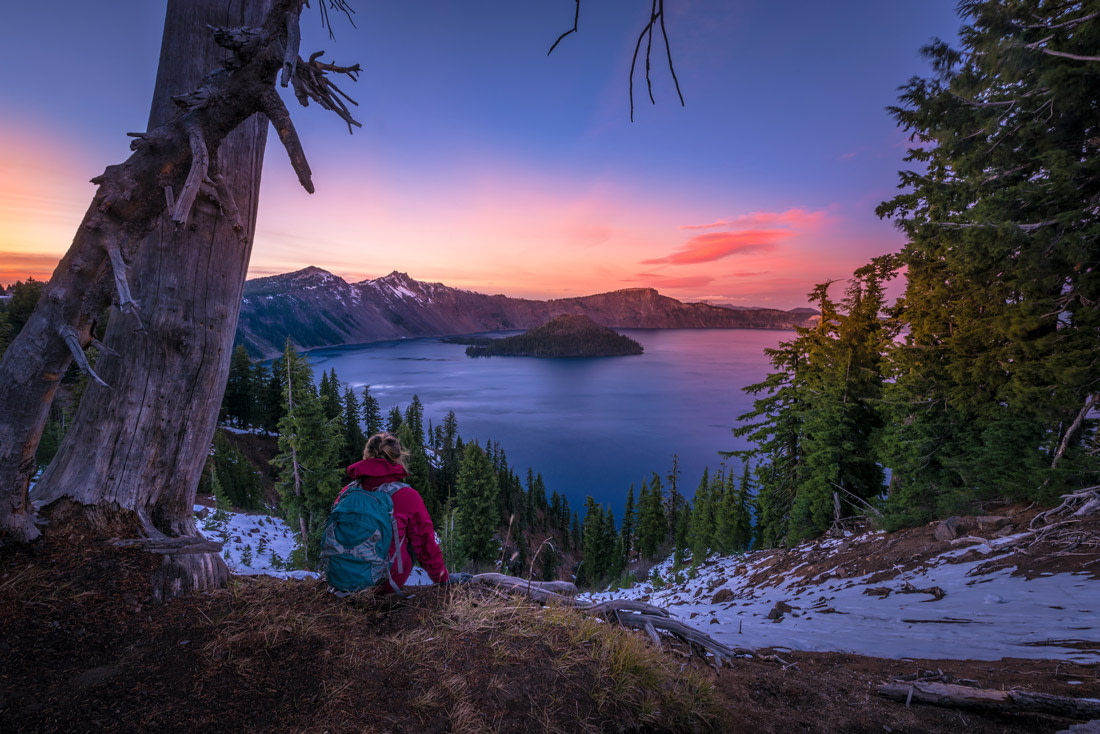 From lush green forests to gorgeously rugged shorelines, you'll be amazed by the natural splendor of Oregon.
Nestled in an ancient volcanic crater and surrounded by rocky cliffs, the crystal clear, breathtakingly blue Crater Lake is no doubt one of the state's most spectacular sights. And so are the jaw-dropping rock formations of Smith Rock State Park, the dreamy Toketee Falls, or mighty Mount Hood, with its year-round snow-covered peaks and glaciers, scenic alpine lakes, and stunning wildflower trails.
In terms of geography, Oregon is indeed a land of striking contrasts, with landscapes that rival those in The Lord of the Rings, but its cities and towns are equally enchanting. Take cool, creative Portland, for example, where design-savvy boutiques and ultra-hip eateries rub shoulders with friendly craft breweries and serene gardens; or quaint, historic Jacksonville, with its well-preserved brick-and-wood buildings and charming old-world atmosphere.
8. Michigan
Idyllic islands, charismatic small towns, and a myriad of outdoor adventures await visitors in Michigan, a striking midwestern US state surrounded by the Great Lakes.
Take a trip back in time on car-free, Victorian-flavored Mackinac Island; paddle along the multi-colored sandstone cliffs of Pictured Rocks National Lakeshore; or head to Sleeping Bear Dunes National Lakeshore for a mix of lush forests, unspoiled beaches, Caribbean-blue waters, and towering sandy bluffs.
The Great Lakes State is also known for its automotive history, and this can be best experienced in Detroit, a city in the midst of a cultural revolution, with handsome historic architecture, world-class museums, and a revived food and art scene. Alternatively, Traverse City and Ann Arbor offer up a taste of small-town America, while Holland and Frankenmuth (aka Michigan's Little Bavaria) look like they're straight out of Europe.
7. Colorado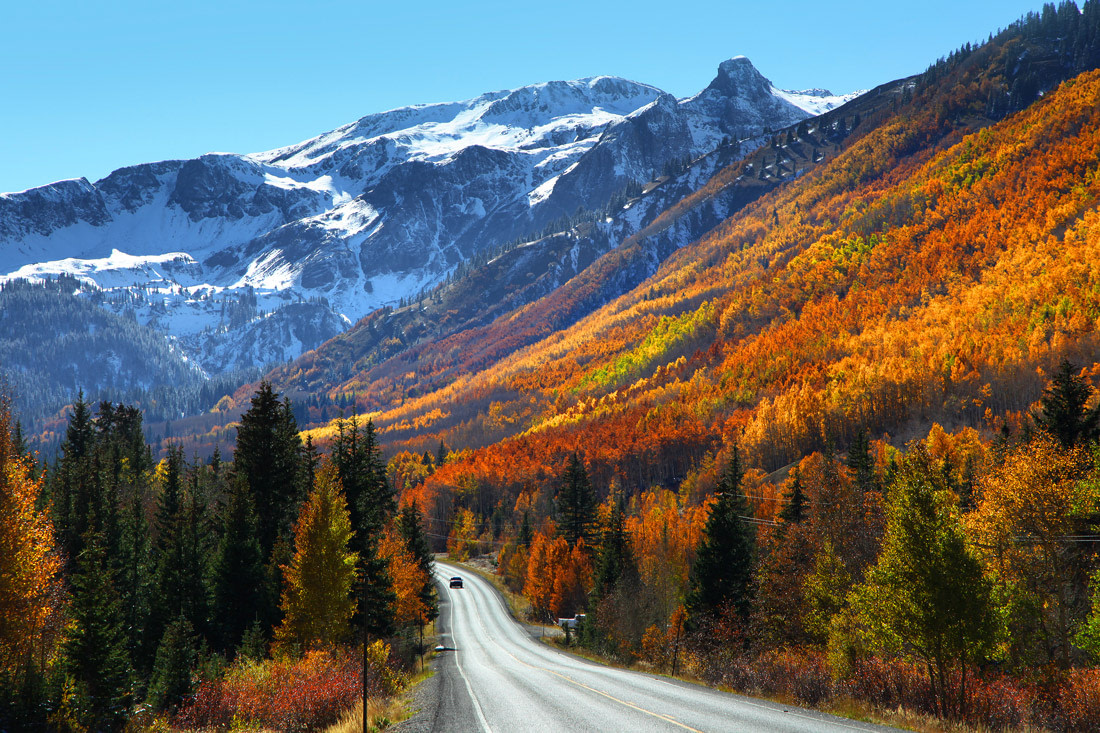 Home to charming ski resorts, lively cities, historical towns, and wildlife sanctuaries, it's no wonder Colorado always makes the list of America's most beautiful states. After all, not many places in the world can compete with the scenic natural beauty and diversity of the Centennial State. Between the heights of the splendid Rocky Mountains and the deep canyons engraved by the Colorado River lies a world of its own that begs to be explored.
For most, Colorado brings to mind images of snow-capped peaks and epic skiing, but there are also glistening lakes, spectacular mountain drives, and towering sand dunes. And honestly, it's hard to decide which is more stunning: the wonderfully bizarre rock formations of Garden of the Gods, the fascinating ghost towns scattered with photogenic old wooden buildings, or Aspen, where there's beauty all around – from the sublime scenery to the well-heeled celebs parading down the slopes?
6. Hawaii
Hawaii, the 50th of the United States of America, stands out due to its distinct culture, exceptional flora and fauna, and mind-blowing scenery encompassing everything from steaming, flowing volcanos to deep emerald valleys to paradisiacal multi-colored beaches.
This is the most exotic state in the US and the only one made up completely of islands, and its unique natural treasures and geological marvels are carefully protected by state and national parks. You'll find the planet's largest volcano – Mauna Loa – in Hawaii Volcanoes National Park, some of the Earth's most spectacular sunrises at Maui's Haleakalā National Park, as well as black-sand beaches and freshwater caves shrouded in legends in Waianapanapa.
Also, Pu'uhonua O Hōnaunau National Historical Park abounds in ancient cultural sites, Hanauma Bay prides itself with some of the best snorkeling in the world, and Kauai's Waimea Canyon is a true geological wonder.
5. Arizona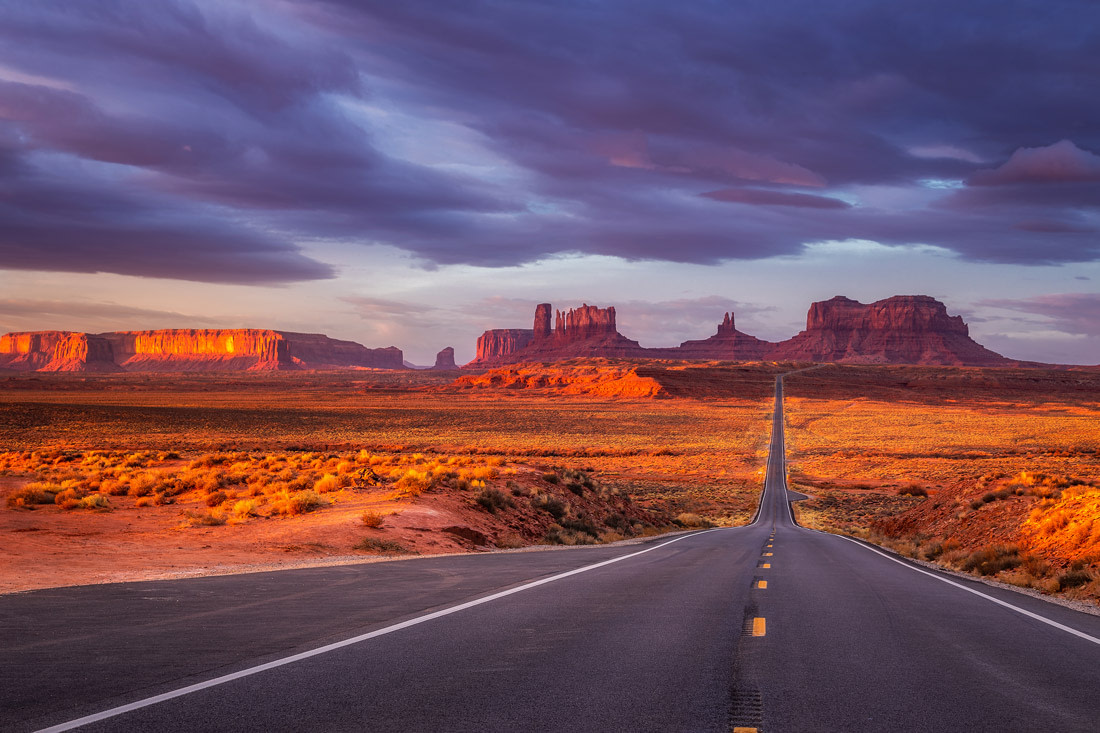 With painted deserts, majestic canyons, and more than 325 days of sunshine a year, it's no surprise Arizona is one of the most visited states in the country.
Smack dab in the heart of the American Southwest, this kaleidoscope of Native American cultures and awe-inspiring landscapes is packed with memorable experiences – whether it's marveling at the Grand Canyon and the Painted Desert, taking in the spiritual energy of Sedona's red rocks, road tripping along historic Route 66, stargazing in Flagstaff, or getting a taste of the Old West in quirky towns like Jerome, Bisbee, or Tombstone.
The Grand Canyon State boasts 22 national parks and monuments, most of which will leave you spellbound. If geological treasures and jaw-dropping scenery are what you're after, don't miss the photogenic Antelope Canyon, the surreal Chiricahua National Monument, the arresting Vermilion Cliffs National Monument, or the iconic Monument Valley at the border with Utah.
4. Utah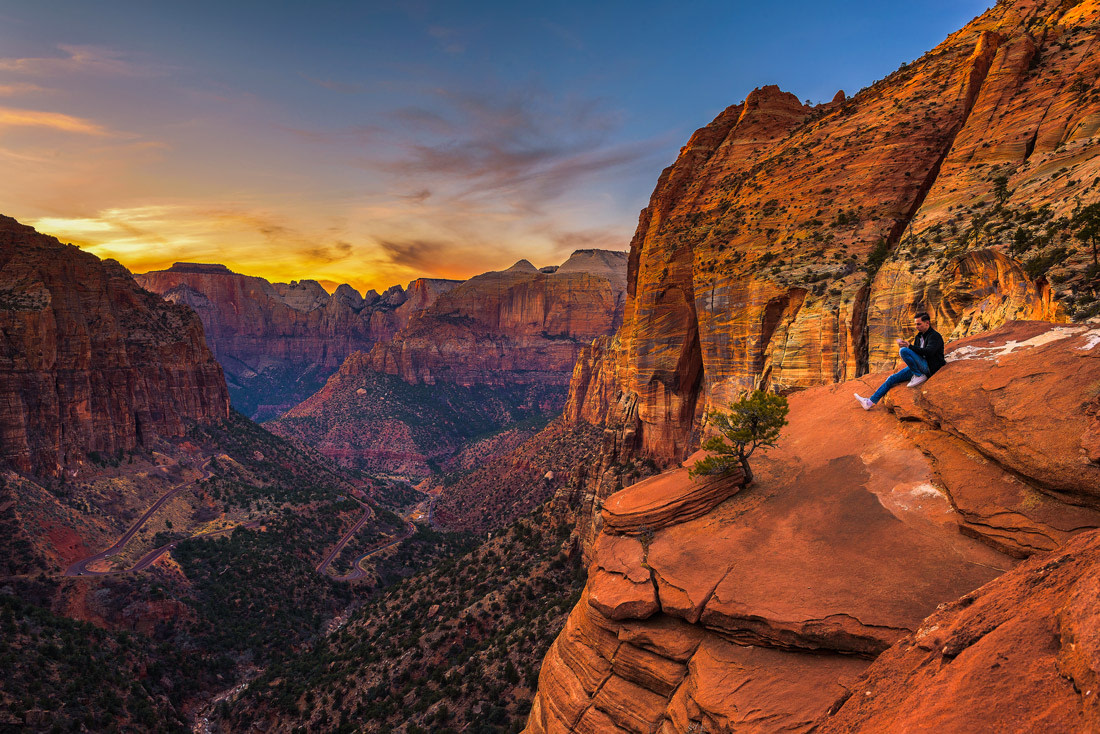 Inspiring, peculiar, and utterly gorgeous, Utah is certainly the state of rugged natural beauty and endless outdoor adventures. Skiers from around the world are drawn to Wasatch Mountain Range for its top-class ski resorts and what is arguably "The Greatest Snow on Earth", while everyone else comes to witness its spectacular geology and otherworldly sights in the "Mighty Five" national parks.
The magnificent rock formations of Arches and Canyonlands, the soaring red-rock cliffs of Zion, or Bryce's ethereal sunset-colored hoodoos prove that Utah is one of the most naturally beautiful states in the US. But Beehive State is also home to ancient rock art, fascinating dinosaur fossils, Mormon heritage sites, charming mountain towns, and fine art galleries.
3. Alaska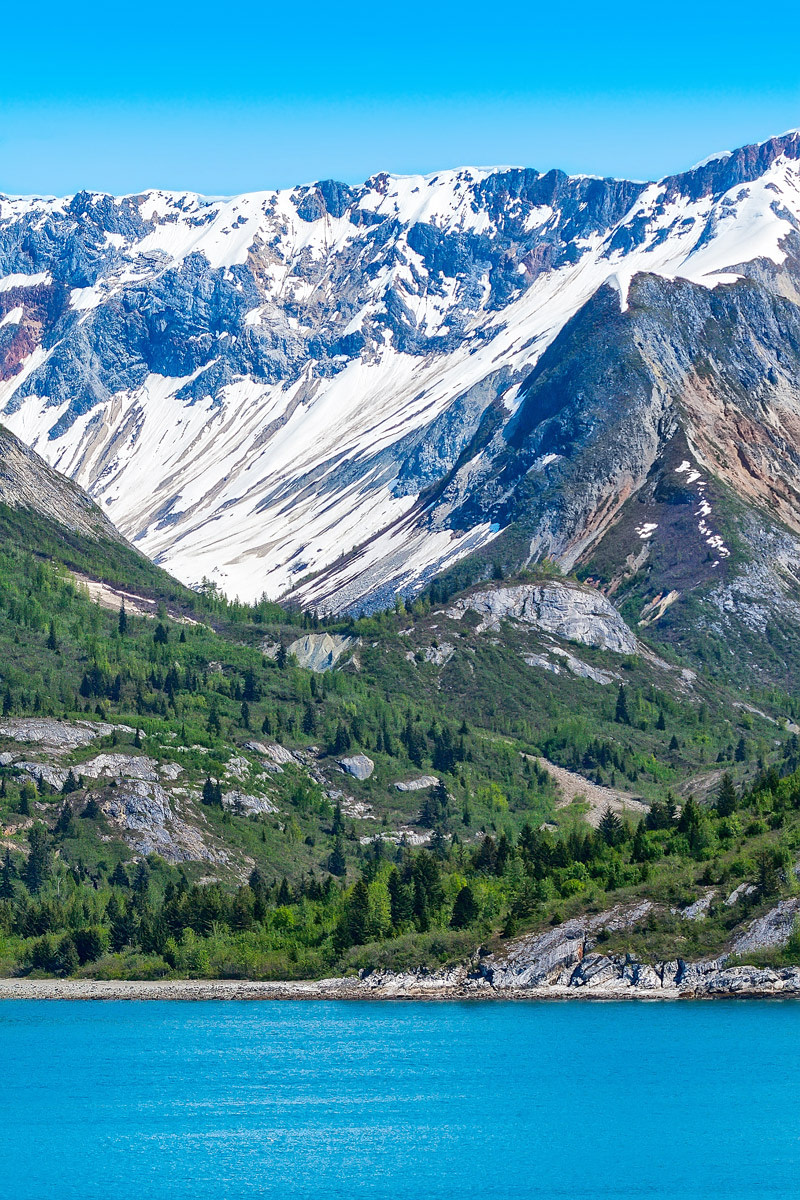 Grandiose snow-covered mountains, dramatic fjords, aquamarine glaciers, and pure, untouched wilderness that stretches to infinity – Alaska is like nowhere else in the United States.
The beauty of the 49th state lies in the rugged splendor of its terrain, which includes lush rain forests, volcanic valleys, vast Arctic tundra, and the highest peak in North America (Mount McKinley).
Stretching for 33,904 miles, its coast – a dramatic mix of jagged sea cliffs, tidewater glaciers, and barren, windswept islands – is longer than all other states' shorelines combined, while its harsh, sparsely populated interior is awash in wilderness, solitude, and fairylike Northern Lights.
To experience America's biggest and northernmost state in all its glory and grandeur, start with the astonishing Glacier Bay National Park and Preserve – a frosty wonderland of ice-sculptured fjords, abundant marine life, and colossal glaciers crashing into the ocean. Likewise, both Denali National Park & Preserve and Kenai Fjords National Park are replete with unforgettable scenery and one-of-a-kind adventures.
2. Montana
A land of vast open prairies, glorious mountains, picturesque ranch towns, and big blue skies, Montana is undoubtedly one of the most beautiful states in America. Expect to be mesmerized by Yellowstone's dramatic canyons and gushing geysers, the stunning limestone caves of Lewis & Clark Caverns State Park, or the mysterious sounds of the Ringing Rocks.
The jewel in the Big Sky Country's crown, however, is the magnificent one-million-acre Glacier National Park, where crystal-clear emerald lakes glisten in the shadow of mighty snow-capped peaks, wildflowers bloom in glacier-carved valleys, and more than 700 miles of hiking trails weave visitors from wild alpine meadows to evergreen forests to gushing streams and fresh waterfalls.
And then there's urban Montana – with vibrant, artsy Missoula and architecturally inspiring Helena, or Big Sky Resort in the Rocky Mountains, which prides itself with the largest skiable area in America.
1. California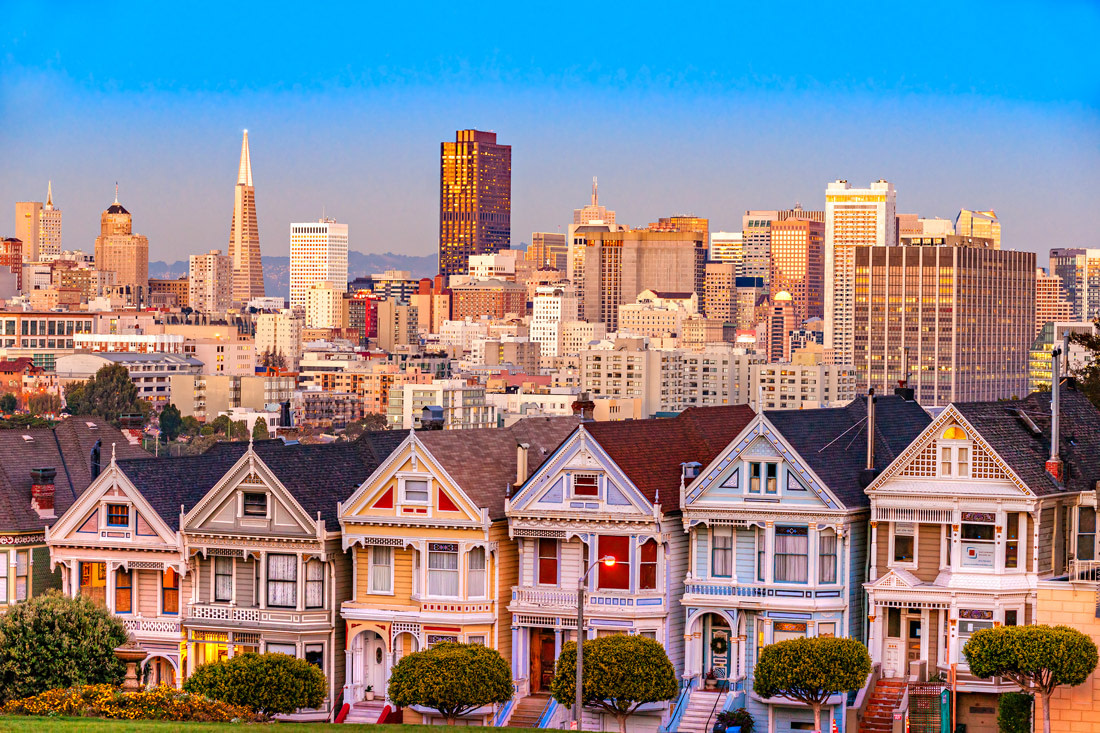 Because it's insanely diverse, charmingly creative, and it has it all – from sun-kissed surf beaches and fascinating cities to picturesque vineyards, rugged mountains, soaring redwood forests, and dramatic deserts – California stands atop of my list as the most beautiful state in the US.
The scenery shifts spectacularly from south to north, and its cities and towns range from quaint to artsy to downright fabulous. Plus, no other place in the nation inspires such a sense of wanderlust quite like the Golden State. Whether your California dreams involve driving the Big Sur coastline, surfing in Malibu, watching the sunset over Golden Gate Bridge, hiking in Yosemite National Park, or wine tasting in Sonoma, you're in for a real treat.
Natural jewels such as the Sierra Nevada Mountains, the Mohave Desert, Sequoia National Park, or magical Mount Shasta make the most populous state in the United States an adventurer's wonderland, while unique destinations like Disneyland and Hollywood add to its staggering diversity.
With a lovely laid-back attitude, a divine Mediterranean climate, and a distinctive, colorful culture all of its own, California is hands down one of the best states to visit. To capture its true spirit, dive into the coffee scene in hipster-centric San Francisco, marvel at the Midcentury Modernist architecture of Palm Springs, indulge in the sophisticated European charm of Santa Barbara, and go vintage shopping in Joshua Tree – an oasis of cool in the middle of the desert. Oh, and don't forget sunny, good-looking Los Angeles, with its vibrant, eclectic neighborhoods, cutting-edge culture, star-studded restaurants, and glorious sweeps of golden sand.
If you enjoyed this post, chances are you'll also like my article about the most beautiful countries in Europe. I would love to hear your thoughts about which European country tops your preferences.
What's your favorite state in America?