This post contains affiliate links, which means we may receive a small commission, at no additional cost to you, if you make a purchase through these links. See our full disclosure here.
Despite being Oregon's largest city, Portland is surprisingly easy to get around. Sitting at the confluence of the Willamette and Columbia Rivers and hemmed in by the West Hills, the center of this artsy, eclectic city is tightly packed together, allowing you to quickly get from one part of town to another.
From walkable neighborhoods to rent-a-bike programs, along with traditional public transportation, there are all sorts of ways to navigate the city. But if you want to truly experience Portland like the locals do, you can connect to the heart and soul of the city through local activities like brewery-hopping or visiting city parks.
These are seven of the best ways to explore Portland, Oregon.
Cycle the City
With nearly 400 miles of bike lanes, greenways, and bike paths around the city, Portland is frequently hailed as one of the most bike-friendly cities in America. Not only is it easy to navigate the city by bike thanks to the extensive network of paths, but it's deeply ingrained in the cultural fabric of the city. Locals commute to work on bikes, bike shops litter the city, and drivers are extremely aware of cyclists.
Throughout the year, you'll find cycling events like Pedalpalooza and the famous World Naked Bike Ride (where yes, you can indeed cycle around the city in the buff with hundreds of other au naturel cyclists). Whether you want to cycle clothed or unclothed, using a bike is a great way to explore this city and connect to the local bike culture. You can rent one from a shop, use one of Nike's BIKETOWN share bikes that are located throughout the city, or take a bike tour that explores quirky neighborhoods, crosses bridges, and stops at scenic viewpoints and unique attractions like public art exhibits.
Hop Between Hops-Heavy Breweries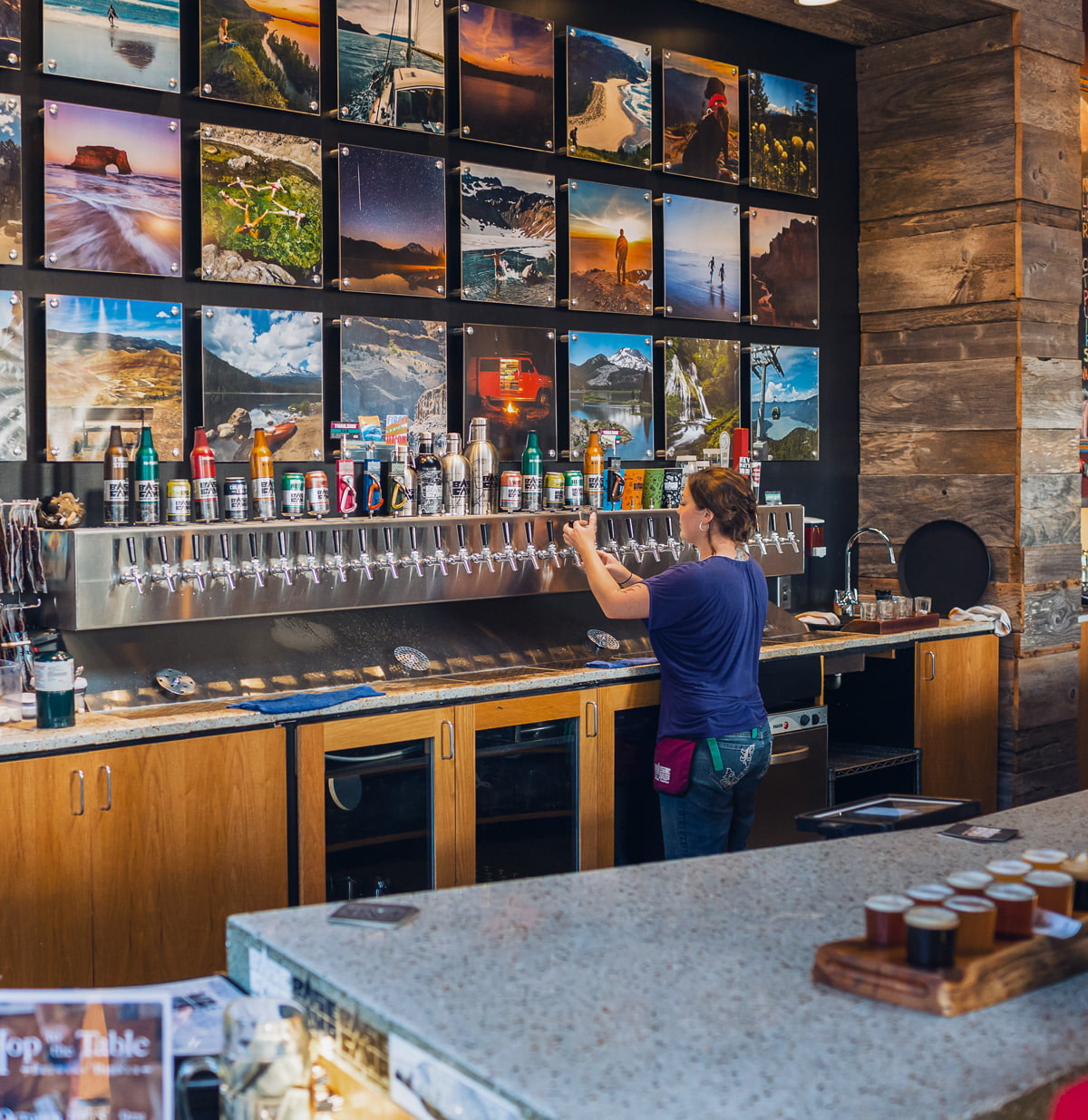 Due to its exceptional quality, top-tier flavors, and innovation, Portland's legendary craft beer scene helped put this city on the map. With approximately 70 breweries around town, Portland has one of the highest concentrations of breweries per capita in America, earning it the nickname Beervana.
With so many amazing breweries to try, it can feel overwhelming to know where to start. Going on a beer tasting tour is a great introduction, taking you to both popular spots like Wayfinder and lesser-known, under-the-radar establishments. Most breweries offer flight options, allowing you to try smaller servings of multiple different flavors or styles of beer at each stop.
After starting things off with a beer-tasting tour, you can dive in on your own. Lots of neighborhoods and districts have multiple breweries, brewpubs, or tasting rooms within walking distance of each other. For example, in the Pearl district of Northwest Portland, you'll find four extremely popular breweries – 10 Barrel Brewing, Von Ebert, Backwoods, and Deschutes – within a few blocks of each other.
Find Nature Without Even Leaving the City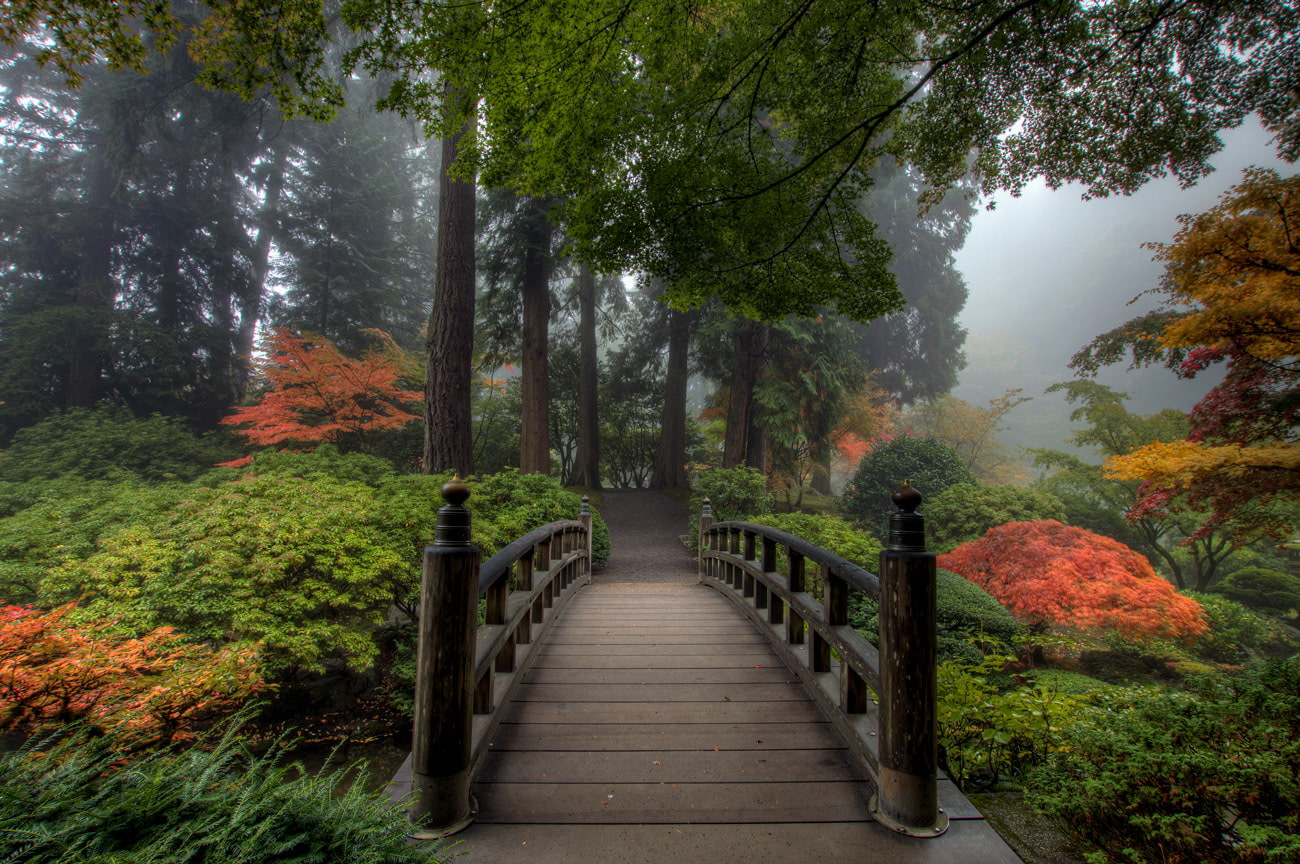 From skiing and hiking around Mount Hood to retracing the steps of the Goonies looking for shipwrecks along the misty Oregon Coast, easy access to incredible, rugged nature is one of Portland's finest features. Both the coast and mountains are within an hour or so of the city. But you don't even need to leave town to spend time in the great outdoors.
Located in the west part of the city behind downtown, the West Hills are home to several of Portland's finest urban parks. Encompassing 410 acres, Washington Park is a popular spot for both locals and visitors, with an authentic Japanese Garden, zoo, arboretum, and tons of walking and hiking trails. It's also the home of the International Rose Test Garden, whose more than 10,000 rose bushes and 650 varieties will show you why Portland is known as the City of Roses. With its dense foliage and wooded slopes, the hiking trails of Forest Park in Northwest Portland feel miles away from its city environment.
Sitting at the confluence of the Willamette and Columbia Rivers, water sports like boating, kayaking, canoeing, stand-up paddleboarding, and sailing are also extremely popular here. Going sailing along the Willamette through the heart of the city gives you some of the best views of Portland's skyline, like the highrises of downtown and some of Portland's 12 river-spanning bridges.
Head to the Heights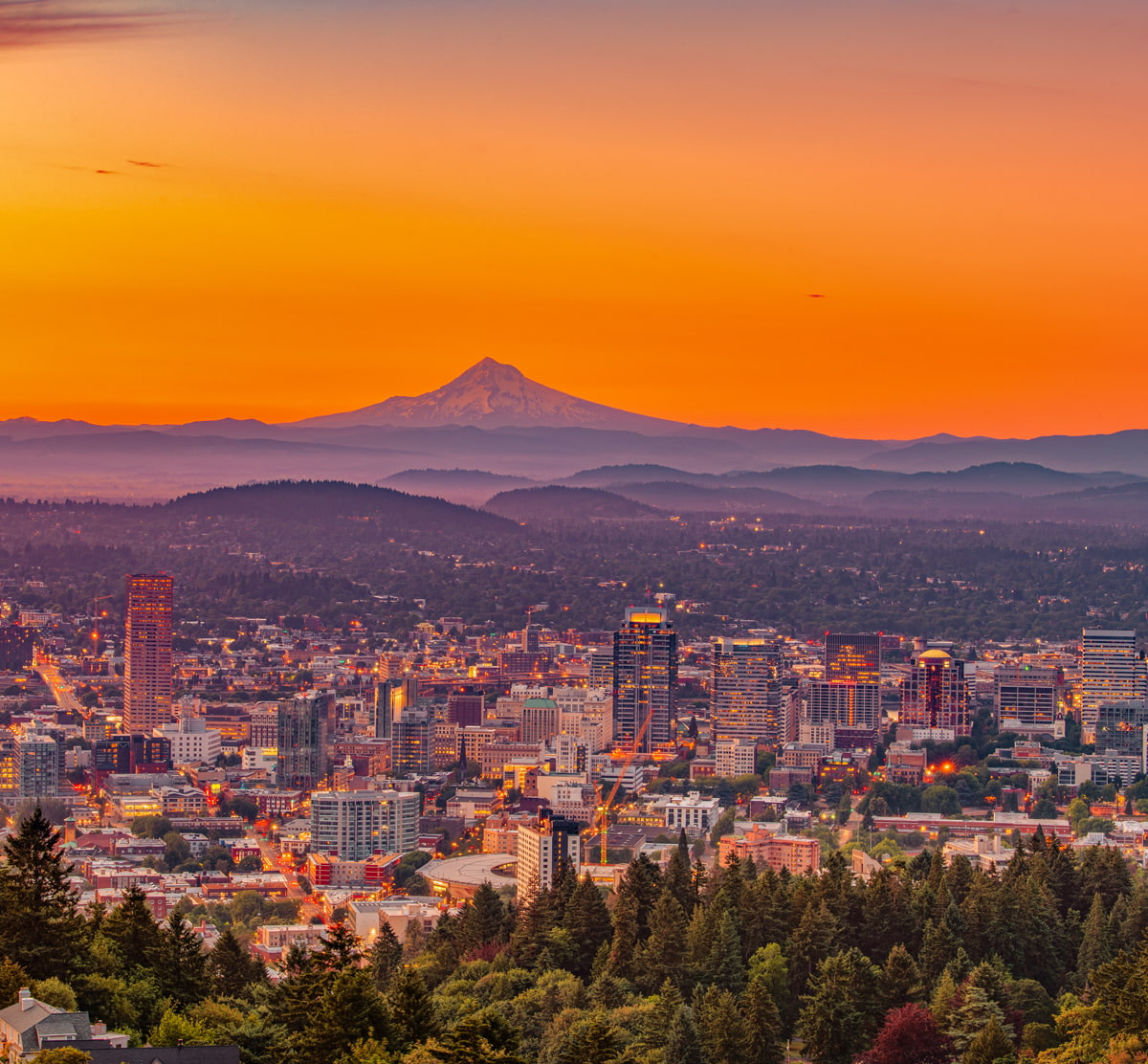 No visit to a new city is complete without finding its best scenic viewpoints. With Mount Hood in the background framed by downtown, Washington Park has some of the best viewpoints in the city, but they can sometimes be crowded.
To get incredible views without the crowds, head to the South Waterfront to take the aerial tram up to the Oregon Health & Sciences University on Marquam Hill to see sweeping views of Portland's forested neighborhoods. On clear days, the majestic, snowy slopes of Mount Hood and Mount St. Helens crown the horizon.
You can even take a tour that visits this and other great rooftop viewing areas around the Pearl and downtown area.
Other not-to-be-missed viewpoints around Portland are the downtown views from Mount Tabor, an extinct-volcano-turned-forest-park in Southeast Portland, and Cathedral Park in North Portland, which is located directly below the elegant Gothic spires and swooping cables of the St. Johns Bridge.
While a beautiful city view can be found without even leaving the ground, going on vacation to somewhere new is always a great excuse to splurge on an incredible experience. You can take a sightseeing flight over downtown Portland for a birds-eye-view, appreciating the city's unique architecture and layout from an unforgettable aerial viewpoint.
Dive into the World of Donuts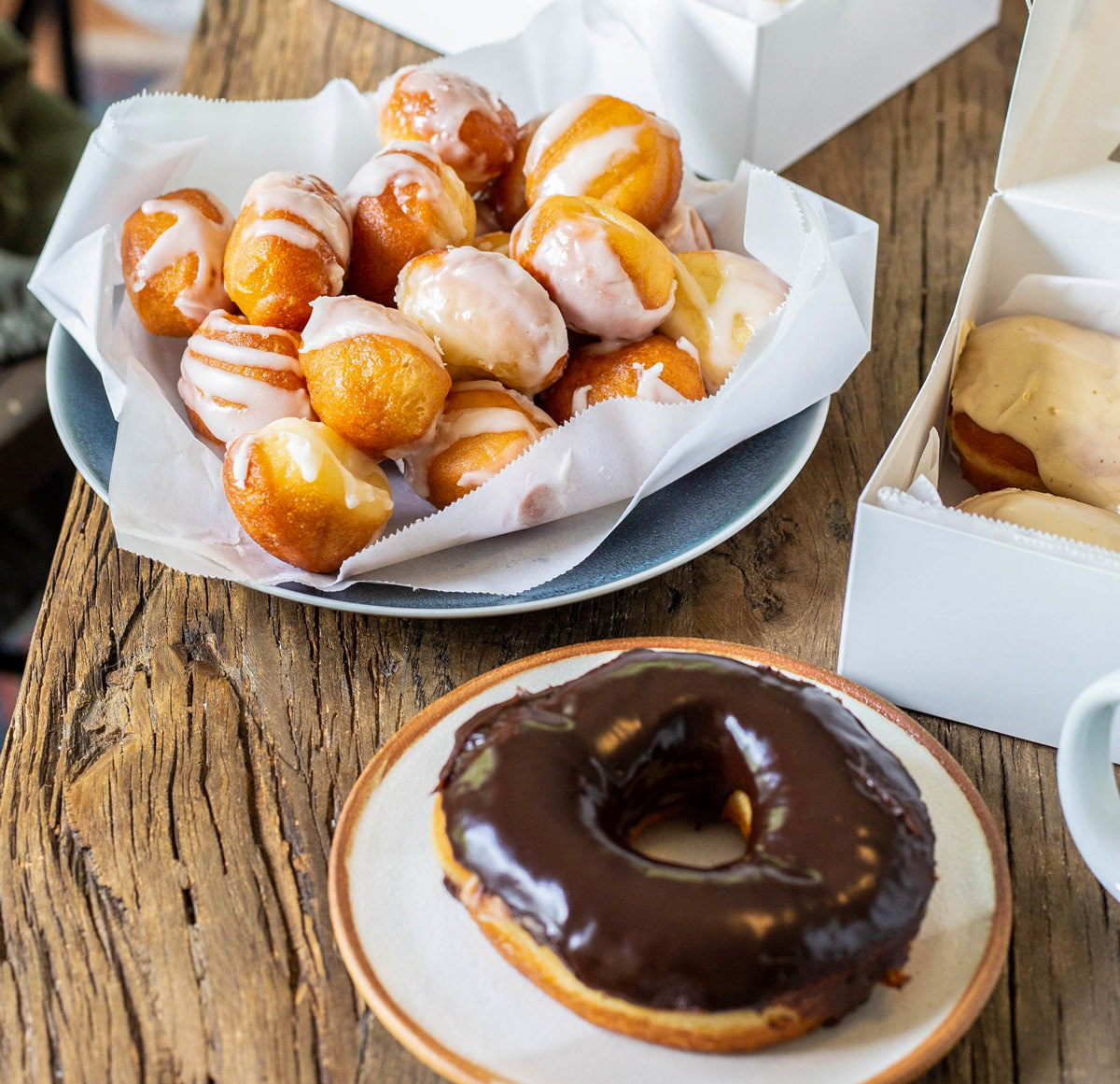 Did you know that Matt Groening, the creator of The Simpsons, is from Portland, Oregon? Once you know that, Homer Simpson's obsession with donuts makes much more sense. Why? Because this city is famous for its donuts.
With its iconic pink boxes and whacky, weird designs like a voodoo doll donut filled with raspberry jelly, Voodoo Doughnut is arguably the most famous donut spot around town. But that's only the starting point for your Portland donut education.
From mini-donuts you can eat in a single bite to vegan options that taste as good as the real deal, Portland has many other delicious donut stores to try. When asked about the best donuts in Portland, many locals will direct you to Pip's Original Doughnuts & Chai, which makes fried-to-order, mini-donuts in flavors like Nutella and sea salt and cinnamon sugar paired with housemade chai.
Bringing the flavors of Crescent City to the City of Roses, NOLA Doughnuts offers sugary New Orleans-style beignets and flakey, square La'ssant donuts. With unconventional and classic flavors, the women-owned Doe Donuts has the distinction of being Portland's first vegan donut shop, and they're so good you wouldn't know the difference. These are just a handful of the tens of wow-worthy donut shops to try around Portland, which you can do on a donut-eating tour!
Eat Your Way Around the City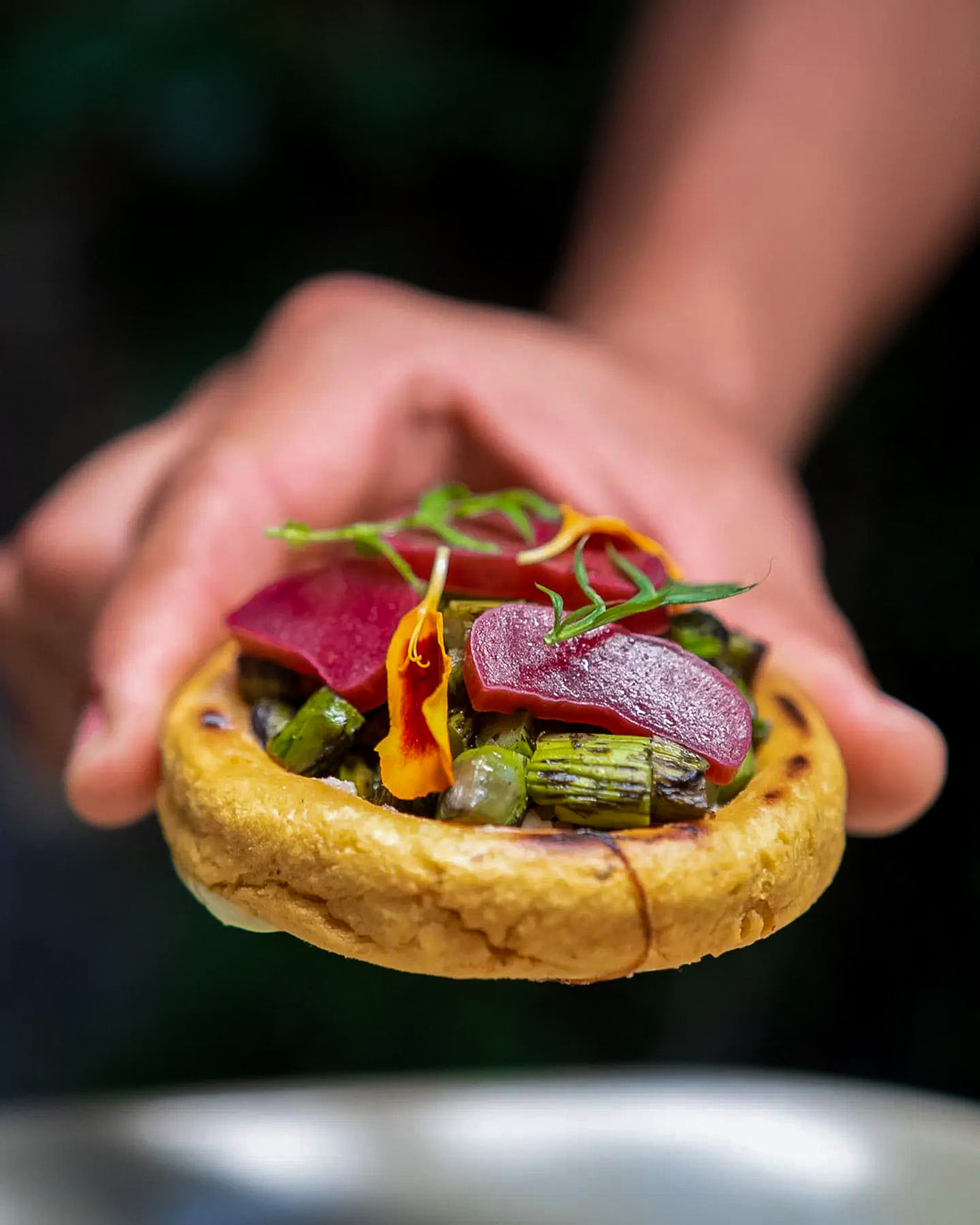 Donuts are just the tip of Portland's incredible food scene, which is renowned for its multicultural breadth, quality, and innovation. Along with classic recipes from countries around the world, you'll also find restaurants and food carts creating unique fusion dishes and dining concepts, like Eem's blend of traditional Thai recipes with tender, Texas-style barbecue.
Dining in Portland is a true globetrotting experience, taking you from China to Mexico to Scandinavia and everywhere in between. Naming all the best restaurants would be an impossible task, as new offerings are opening up all the time, but some of the best include Kachka, Han Oak, Matt's Barbecue, Oma's Hideaway, Republica, Luce, Berlu, Bing Mi, and Gracie's Apizza.
While you'll find no end of exceptional restaurants, bars, and eateries to try, you can't visit Portland and not visit the food cart pods. The "pods", as they're called, are one of the most unique aspects of dining here. Food carts are set up in groupings called pods around the city, with tens of different carts offering everything from Portland-made beer to tacos. The pods often have seating, AC or heating, and other amenities as well, so you can comfortably sit down while enjoying your meal. The Hawthorne Asylum, Cartlandia, Portland Mercado, Prost Marketplace, and Nob Hill are just some of the most popular.
Shop Until You Drop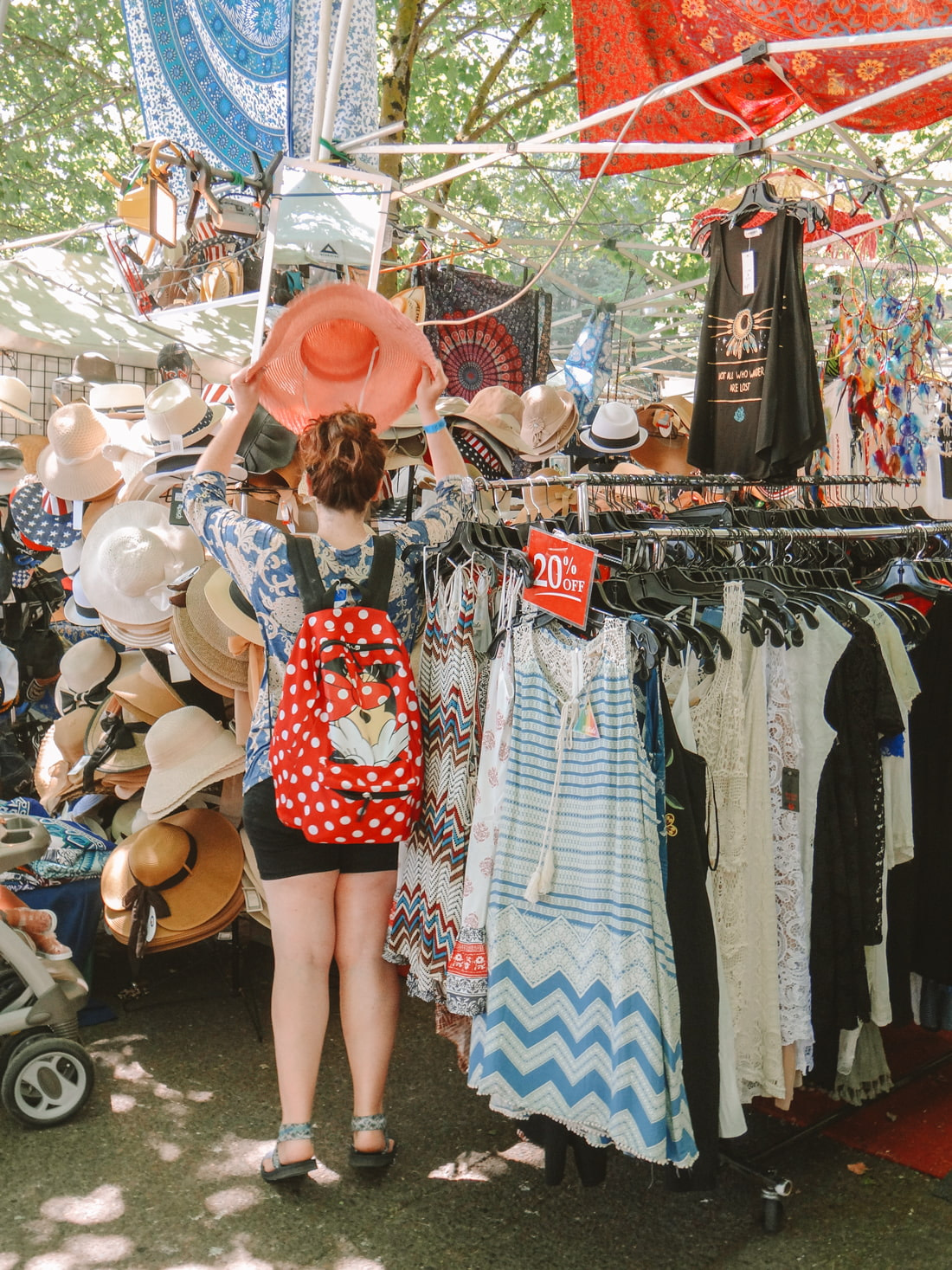 Whether you're looking for vintage treasures or locally-made artisan goods, Portland is a shopper's paradise. As a deeply creative city, it has a strong maker's culture, with tons of independent local boutiques, shops, and stores selling everything from clothing to candles.
Bookstores are a very big deal here as well, and you can't visit Portland without spending an afternoon browsing the aisles of the iconic Powell's City of Books, a massive bookstore that takes up an entire city block.
Music lovers will also have a field day at the many excellent record stores like Music Millenium.
No matter what you're looking for, you're bound to find a one-of-a-kind, made-in-Portland treasure to take home.
Vintage shopping and antiquing are also very much alive and well in Portland. From markets like the Portland Vintage Market to vintage clothing stores and antique furniture outlets, you'll find all sorts of treasures from yesteryear. Magpie, Hollywood Vintage, Artifact, and House of Vintage are go-to spots for fabulous vintage clothing and accessories, whereas Lounge Lizard, Antique Alley, and Vintage Pink have great furniture, decor, and assorted goodies in fantastic condition.
Best of all, you don't have to pay sales tax! Oregon is one of the few states with no sales tax, so you'll only pay for what's on the price tag.