A country of pretty lakes and dramatic coastlines, majestic mountains and wild forests, Sweden is no doubt one of Europe's most picturesque destinations. It's also a country that boasts world-class museums and universities, ancient castles, expansive public gardens, and parks.
Whether you're looking for a bucolic nature retreat, an arctic adventure, or are interested in learning about medieval history and culture, Sweden has more than a hundred small towns, each with something unique and unforgettable to offer.
Travelers looking for a blast from the past will enjoy Kalmar or Uppsala, with their quaint cobblestone streets and well-preserved historical buildings. Outdoor enthusiasts can get their fill of nature's majesty in Mölle, or wintery Jokkmok and Kiruna, where they might also catch a glimpse of the Northern Lights.
Here are ten of the prettiest towns to visit in Sweden. Many are accessible from the major cities of Stockholm, Gothenburg, or Malmö, so it's easy to plan day trips to these destinations.
Kiruna, Lapland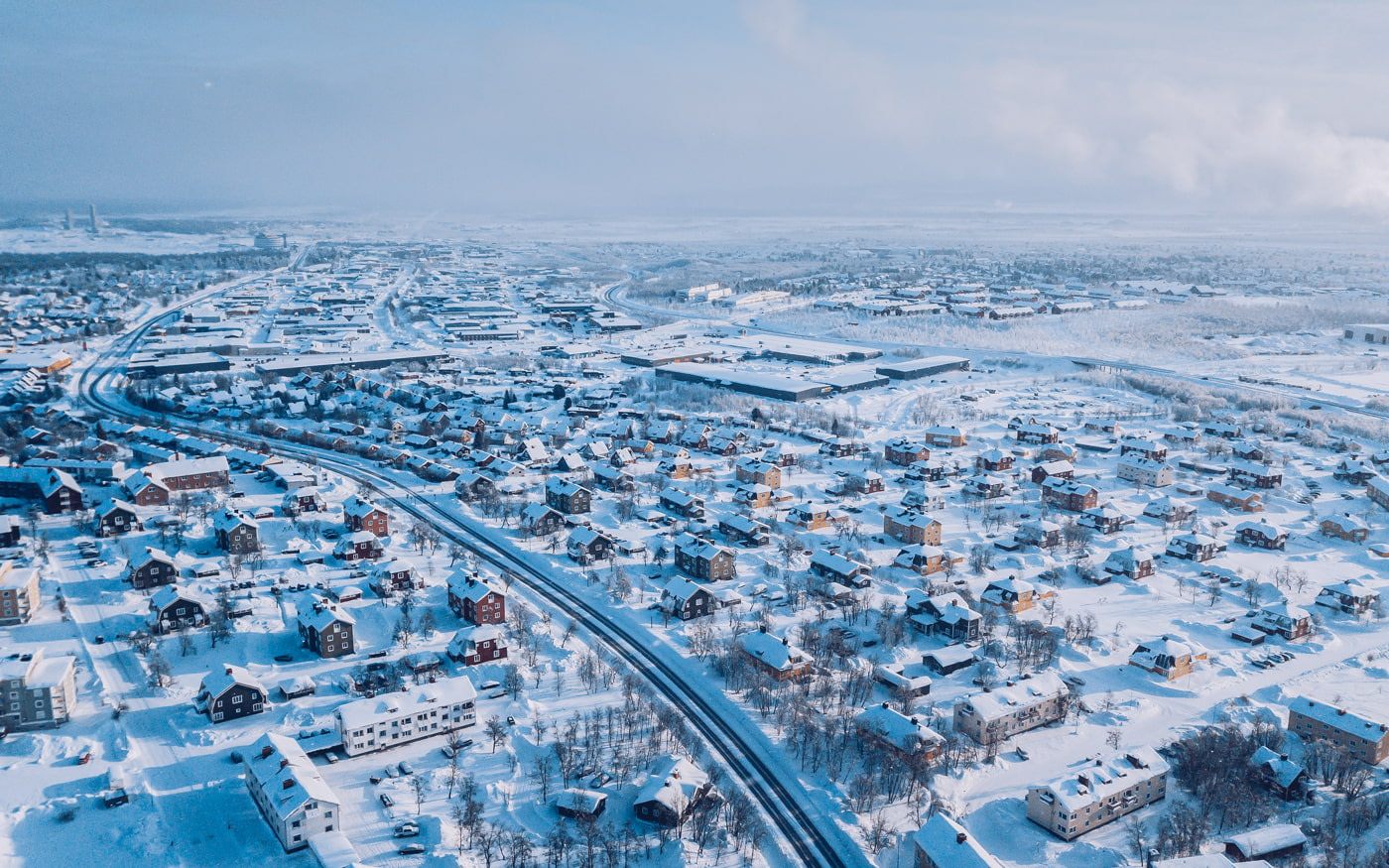 Located in the heart of the Aurora Oval – the huge ring above the earth's geomagnetic North Pole where the Aurora Borealis can be seen – Kiruna is a small mining town in Swedish Lapland that's a good base for viewing the Northern Lights around September to April each year.
Home to Abisko, one of Sweden's most stunning national parks, Kiruna's proximity to the Arctic circle makes it the perfect spot for winter activities like skiing, snowboarding, snowmobile jumping, or ice-fishing. If you plan a trip here, be sure to join a dogsledding tour, stop by Kiruna Kyrka, a gothic revival style church that's one of the largest wooden buildings in Sweden, or spend a night in the Icehotel in Jukkasjärvi, a village in the Kiruna municipality that's just a 20-minute drive from the town center.
Visby, Gotland
One of the best-preserved medieval towns in Scandinavia and the most photographed places in Sweden, Visby – the main town on the island of Gotland in the Baltic Sea – is an unforgettable destination with a tangle of cobblestoned streets, beautiful medieval architecture, cute pastel-colored cottages, and bright and cheery wildflowers in spring.
Visby's best-known attractions are its medieval fort wall with its ancient ramparts, and the ruins of medieval churches Saint Nicolai and Saint Karin. After exploring the town, enjoy a cocktail and rustic Swedish cuisine at Tuppens Krog, a restaurant in an 18th-century building, which uses locally farmed vegetables, fruits, and herbs in their dishes.
Mölle, Skåne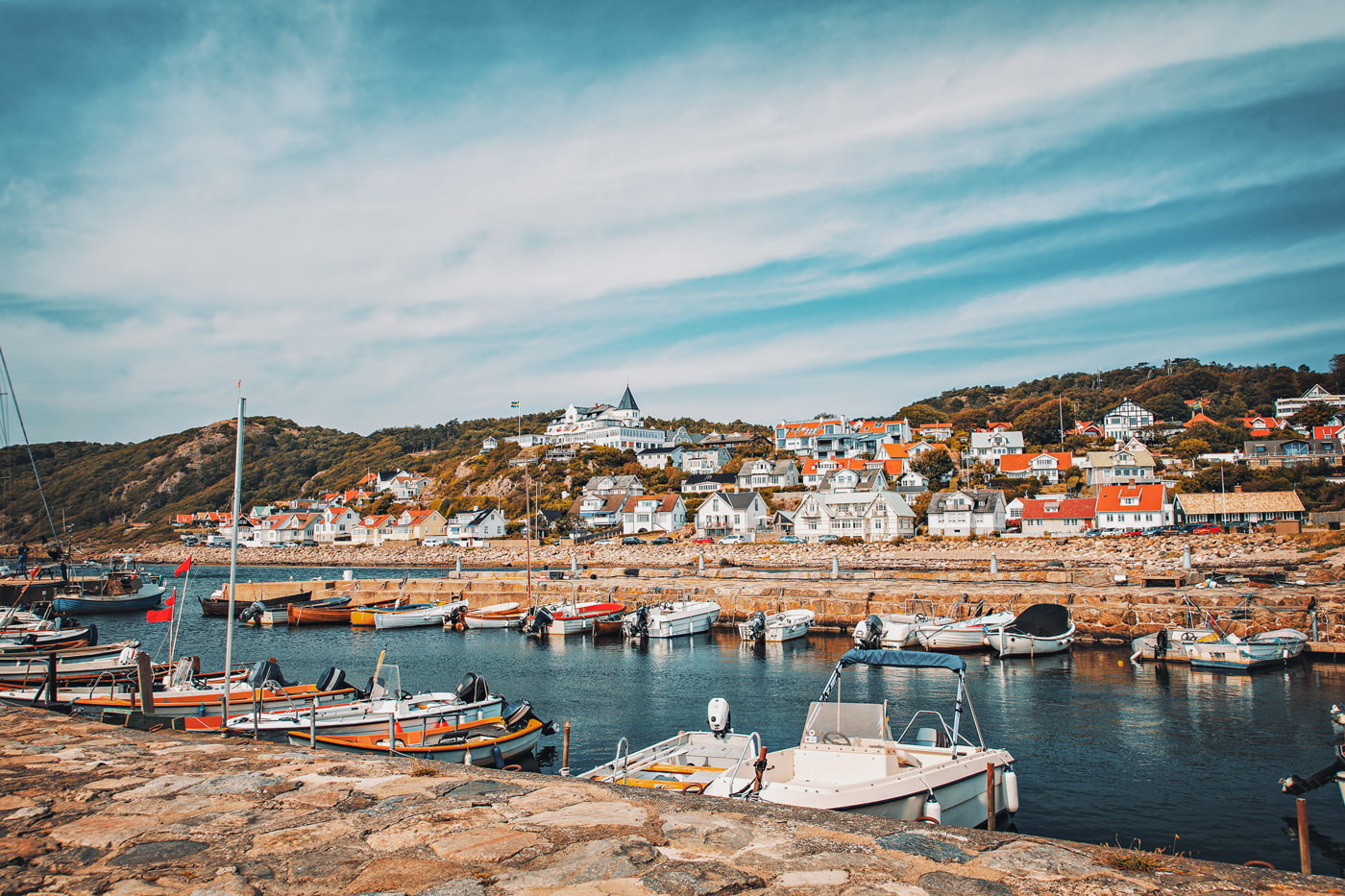 The small harbor town of Mölle in Skåne county has less than 800 inhabitants and plenty of forest trails for travelers looking to spend as much time as possible outdoors.
Plan a day of hiking in the Kullaberg Nature Reserve, or walk the 70-meter long Kullaleden walking trail, which will take you through idyllic beaches, cliffs, and seaside villages. Along the way, stop by Krapperups Estate – one of Sweden's oldest and most beautiful manor estates, and the Kullen Lighthouse – one of the most powerful lighthouses in Scandinavia.
If you're looking to purchase handmade ceramicware, visit Mölle Krukmakeri, a pottery store that also serves delicious salads, sandwiches, and local specialties.
Kalmar, Småland
Kalmar in southeast Sweden is a town on the Baltic Sea that's best known for its beautifully conserved Old Town, which has many immaculately preserved 17th and 18th buildings. Among them are the classical baroque-style Kalmar Cathedral, the Renaissance-style Kalmar Castle with its handsome drawbridge and ornate turrets, and the Kalmar County Museum – a former steam plant that's now a Swedish history museum with an exhibition of the warship Kronan.
Not far from Kalmar Castle is the charming Krussentiernska Garden, a lovely oasis in the city with a café, a museum, and dozens of peaceful picnic spots. In the center of the town is a beach called Kattrumpan that's popular among the city's youngsters.
Rättvik, Dalarna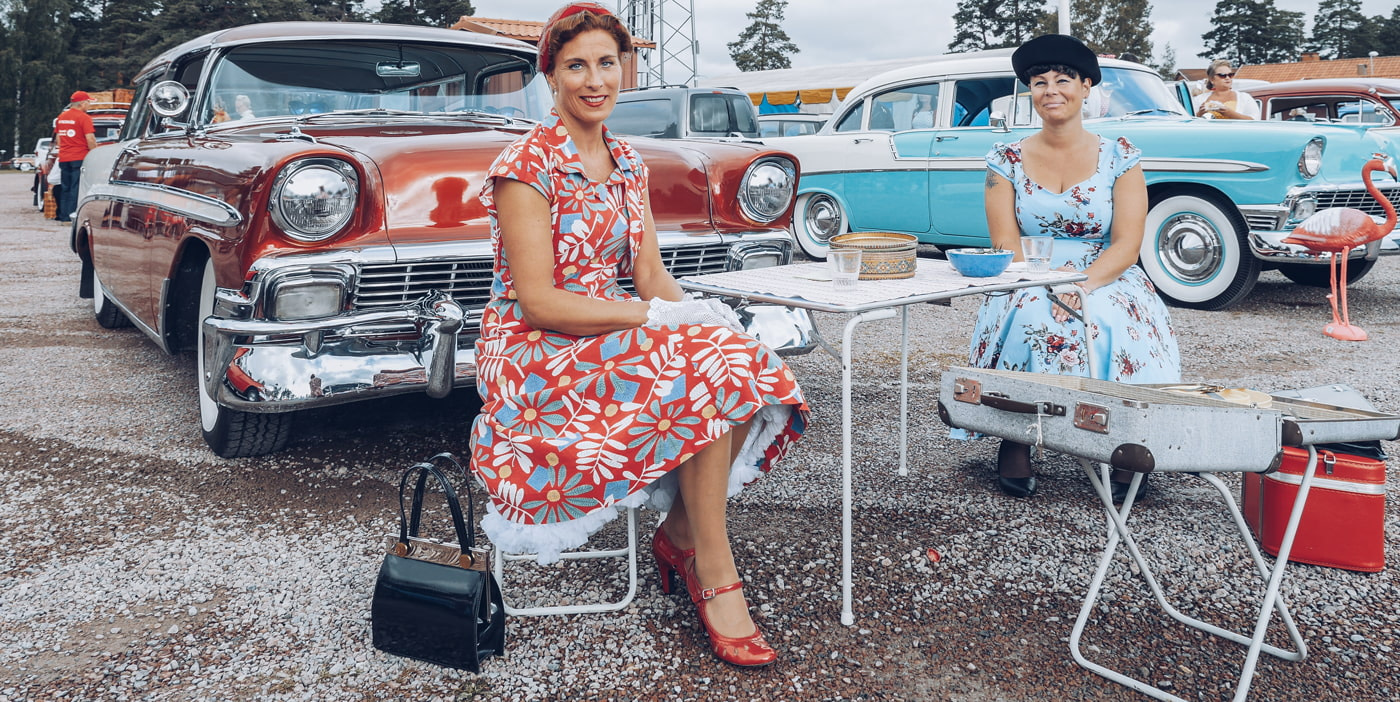 Set along the eastern shores of the peaceful Lake Siljan, Rättvik was where Sweden's very first tourist hotel was established in 1894. Though this hotel has since been demolished, the town is still a popular tourist destination among Swedes, especially in summer when car and music lovers flock here for events and festivals.
While you're here, try to catch a music concert at Dalhalla – an impressive outdoor performance arena set within a limestone quarry. At the end of June, Classic Car Week, Sweden's largest vintage car show takes place in Rättvik, and in July, you can join Sweden's largest folk music festival – the Bingsjöstämman Folk Music Festival – which is held here, too.
Sigtuna, Uppland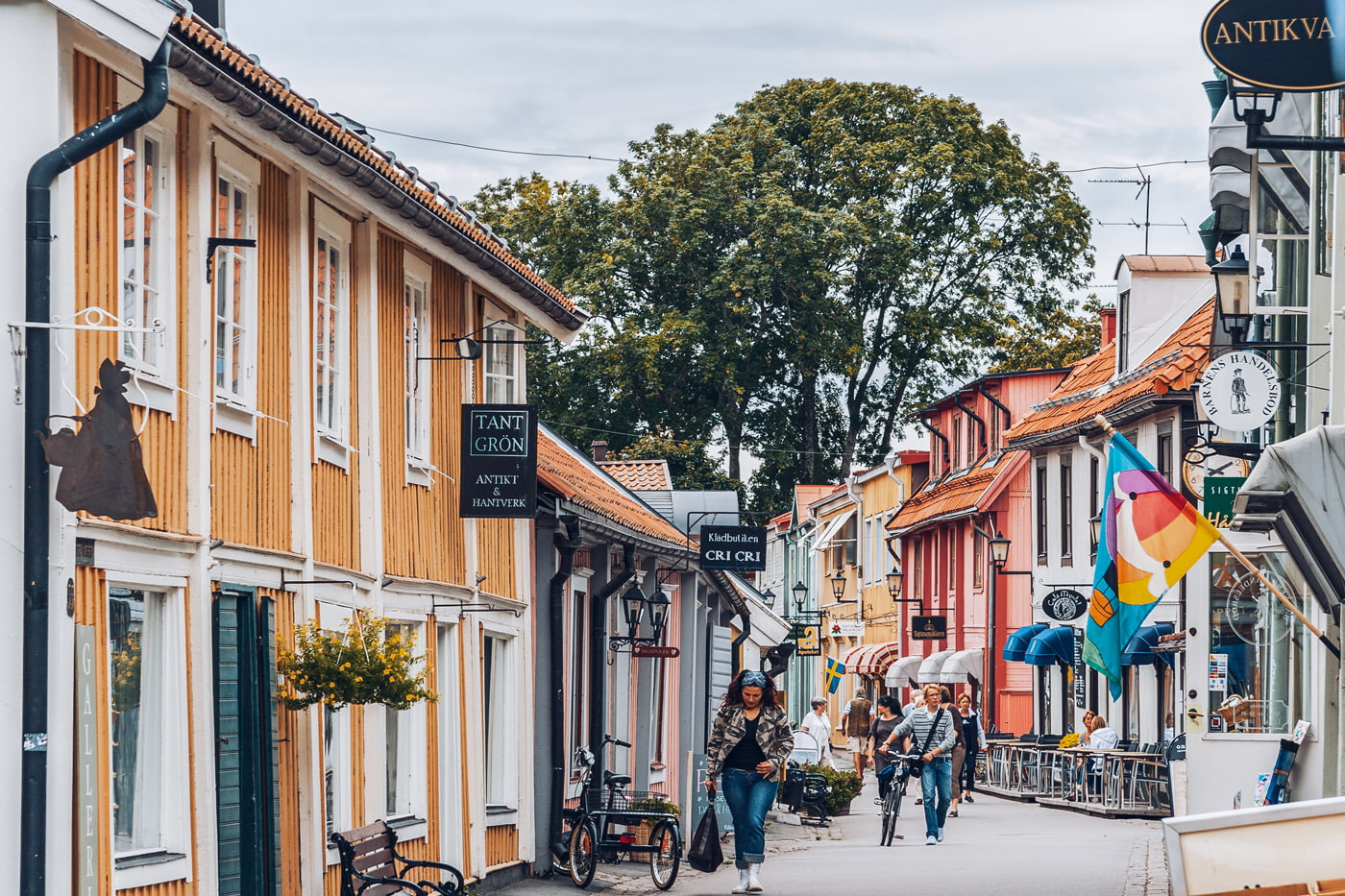 Founded around AD 970 by Sweden's first monarch, King Erik the Victorious, Sigtuna is Sweden's very first town and former capital. Step back in time as you walk past the adorable wooden houses, shops, restaurants, and cafés of Stora Gatan, the oldest pedestrian street in the country.
Located on the shores of Lake Mälaren, and just around an hour by train from Stockholm, Sigtuna is a lovely day trip destination where you can spend half a day exploring old Viking ruins, touring the magnificent interiors of the royal Roserberg Palace, or admiring the architecture of Saint Mary's, one of the earliest brick churches built in the Lake Mälaren area.
Lund, Skåne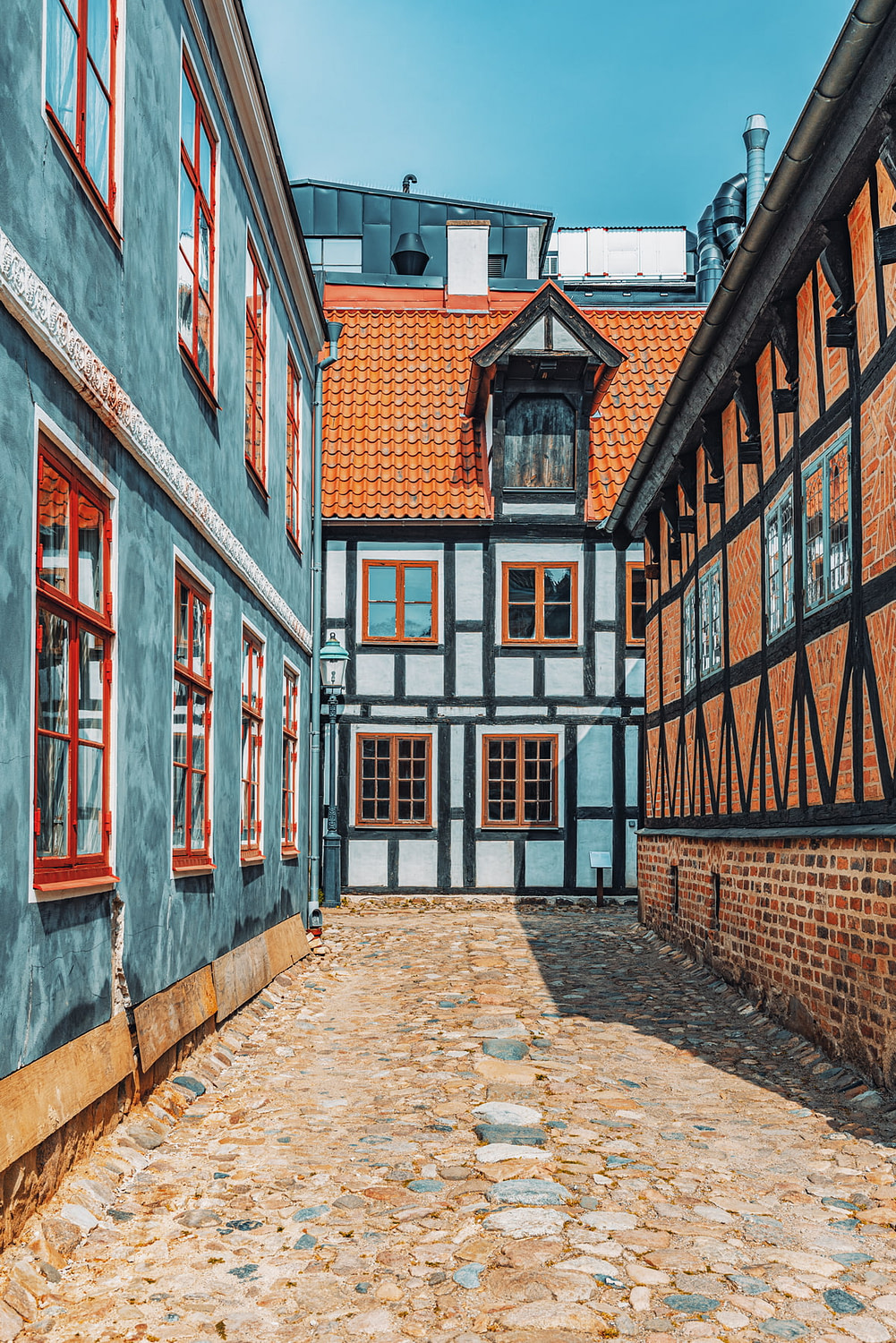 Known for its world-famous Lund University, more than half of Lund's inhabitants are students. Located in Sweden's southern tip, in the province of Skåne, Lund is a scenic, medieval town with cobblestone streets and many charming, well-manicured green oases such as the Botanical Gardens, Stadsparken, and the lawns of Lund University.
Culture lovers can feast their eyes on the spectacular architecture of buildings such as the Romanesque-style Lund Cathedral and learn more about the city's history at an open-air museum called Kulturen, or at the Museum of Sketches, an art museum showcasing the drawings of famous Swedish and Nordic painters and sculptors.
Ystad, Skåne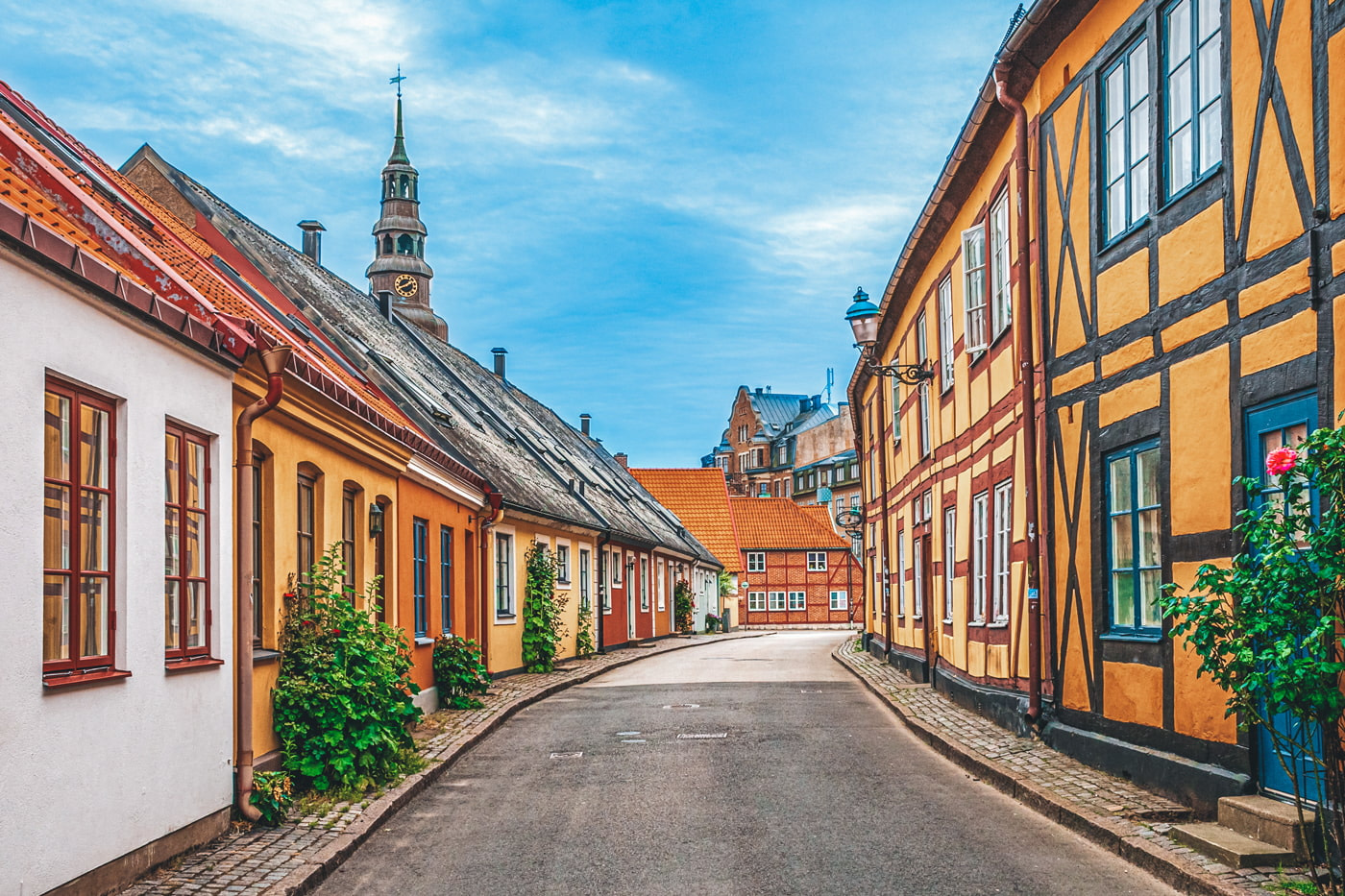 This market town in the county of Skåne is where Swedish crime author Henning Mankell's Kurt Wallander crime series was set. On the eastern side of the town is Ales Stenar, a mysterious Iron Age site with 59 huge boulders arranged in a 67-meter-long boundary pattern.
Those with green thumbs will love Aberg Tradgard, a garden and nursery that sells summer flowers, vegetable plants, more than 1,000 varieties of perennials, and close to 2,000 varieties of herbs. For a day of total relaxation and wellness, head to Ystad Saltsjöbad's Salt Creek Spa – a luxurious sea-facing spa with hot spring baths and a wide variety of massages and body treatments.
Uppsala, Uppland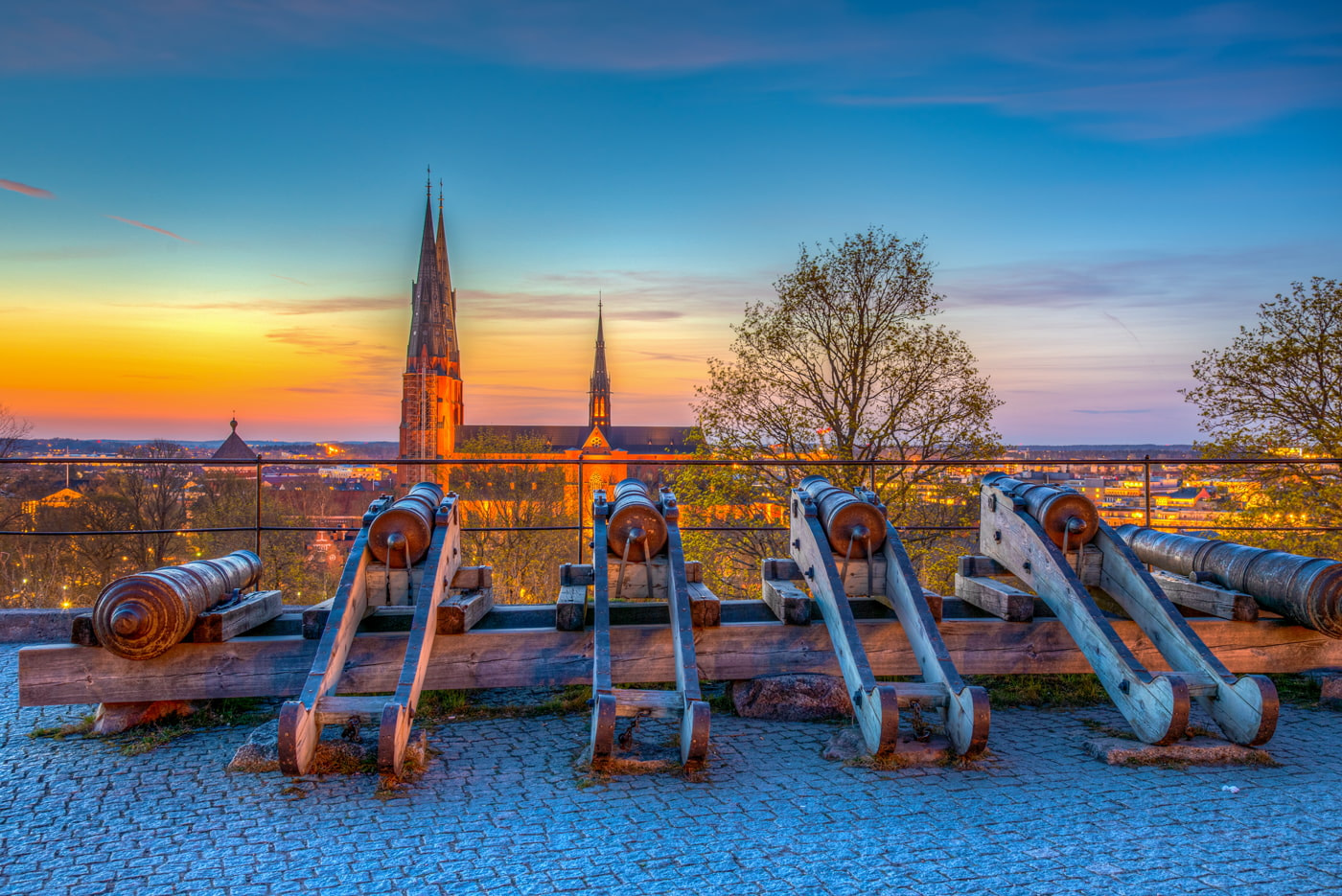 Just around an hour by train from Stockholm is Uppsala, a city that will thrill travelers in search of history and culture. Visit the Carolina Rediviva library where you can see the Silver Bible – a manuscript that contains a 4th-century Gothic translation of the Bible, and Uppsala Cathedral, which contains the tombs of Swedish royals.
Not to be missed is Uppsala University's Gustavianum Museum. Within the Gustavianum is the world's second-oldest anatomical theater, and the Augsburg Art Cabinet – an elaborate 17th-century decorative cabinet of curiosities that contains close to 1,000 different artifacts.
Jokkmokk, Lapland
One of the coldest places to experience winter in Sweden, the tiny town calls to travelers looking to engage in winter sports amidst scenic landscapes. The area's national parks will inspire photography lovers who can capture some unforgettable images of the arctic wilderness here.
Jokkmokk is also the heart of indigenous Sami culture, and you can learn more about the history of the Sami people and their way of life at the Ájtte Museum. In February, the stalls of the centuries-old Jokkmokk Winter Market are open for business, so if you visit Jokkmokk then, be sure to stop by and sample some local snacks or purchase Sami handicrafts as souvenirs.