A brainchild of local hotelier Raniero Campigotto, Starlight Room Dolomites is a mobile glass-encased bedroom tucked away in the picturesque Italian Alps, 20 km from the swanky ski resort of Cortina d'Ampezzo.
Perched at an altitude of 2,055 meters, the secluded cabin rewards those who brave the climb up with marvelous mountain views by day and pollution-free starry skies by night.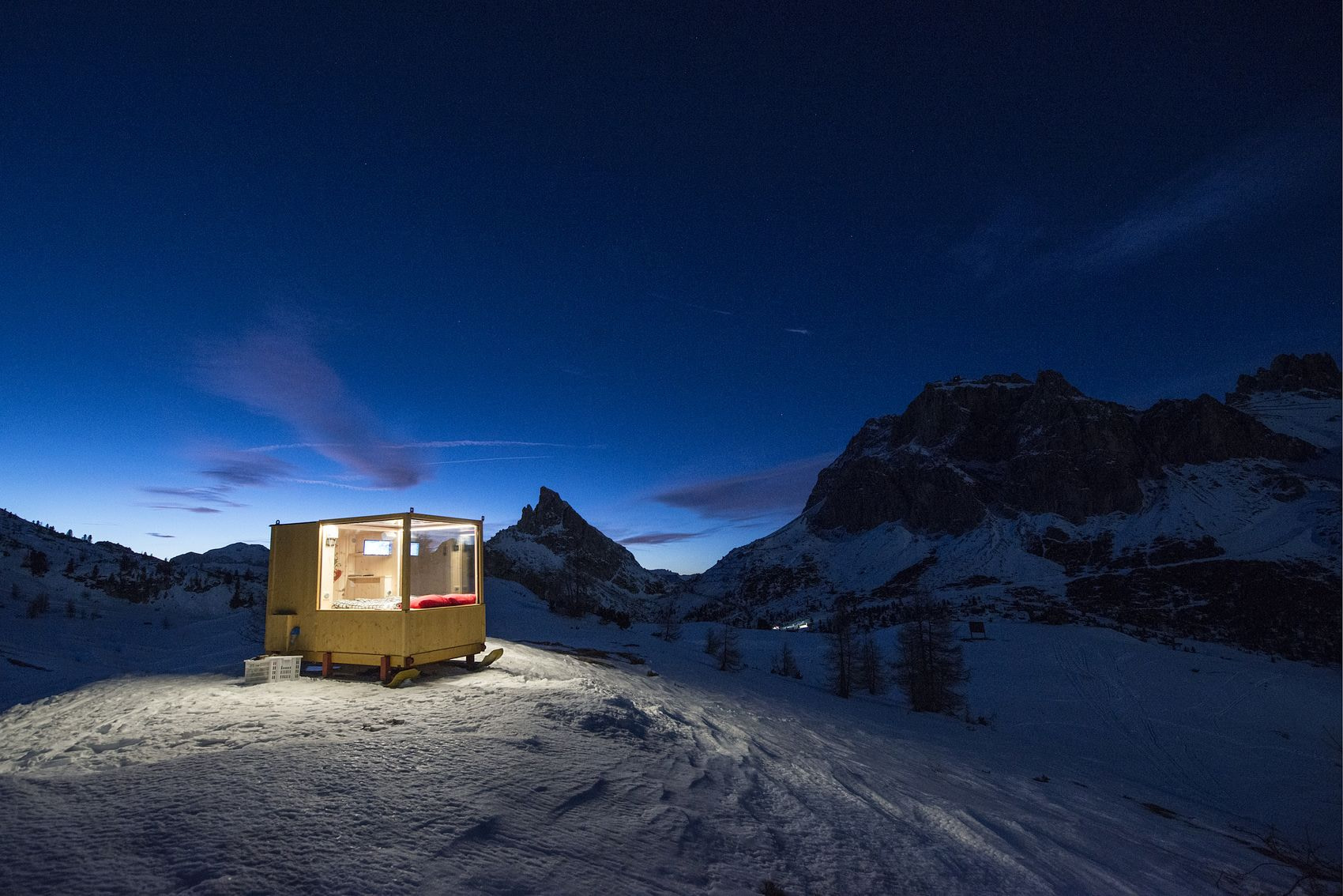 Built from natural, locally sourced materials, it makes for a cozy, romantic retreat for two, especially on those chilly alpine nights, when you're warm and snug inside while the snow shimmers in the moonlight outside.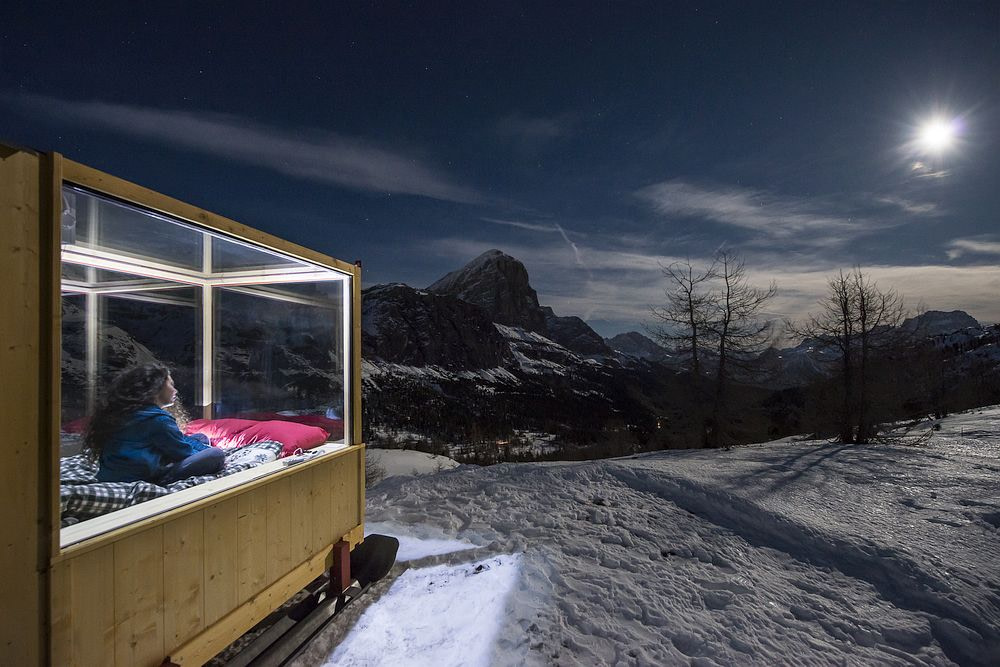 The Starlight Room features an ingenious design, making the most of the stunning mountainous surroundings with insulated glass walls and a see-through ceiling for stargazing from the warmth and comfort of your bed. And speaking of the bed, this can be angled in order to enjoy the best view while falling asleep.
The décor is simple and welcoming, without stealing attention from the vistas, and so are the amenities, which include a flat-screen TV, climate control, and an outdoor bathroom. Additionally, a stay at the cabin comes with complimentary chocolates and music, a delicious Italian breakfast, as well as an exquisite 3-course dinner, including wine and dessert.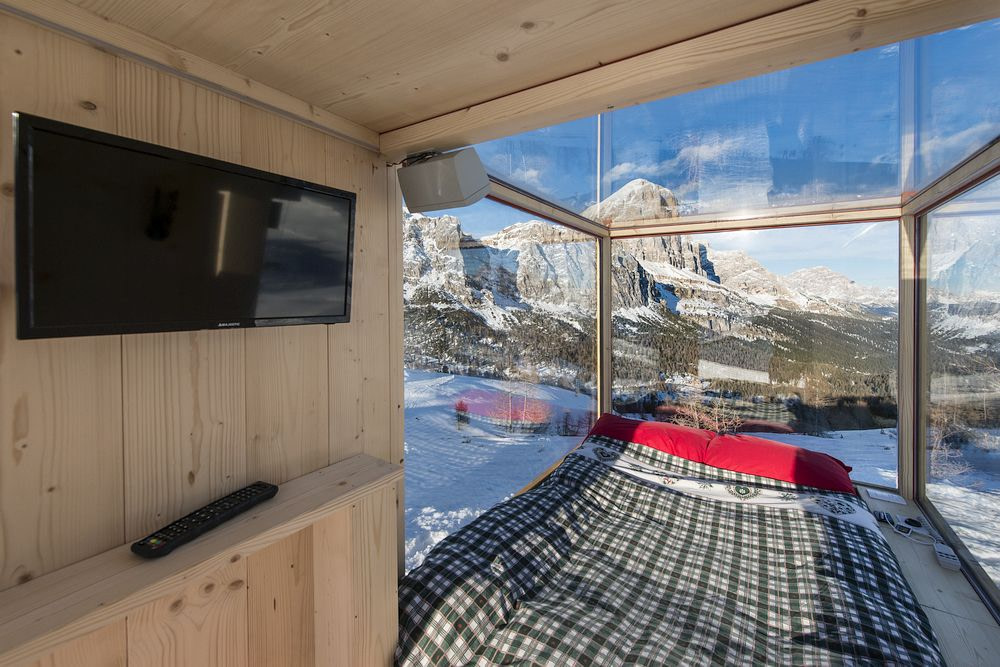 Set on skis, on top of the mountain, this standalone, mobile bedroom is so remote it can only be reached by snowshoe or snowmobile. Nonetheless, if you are willing to let go of 300 euros from your pocket for a night at the Starlight Room, I'm sure you won't be disappointed as this is a downright memorable experience that you'll look back on for years to come.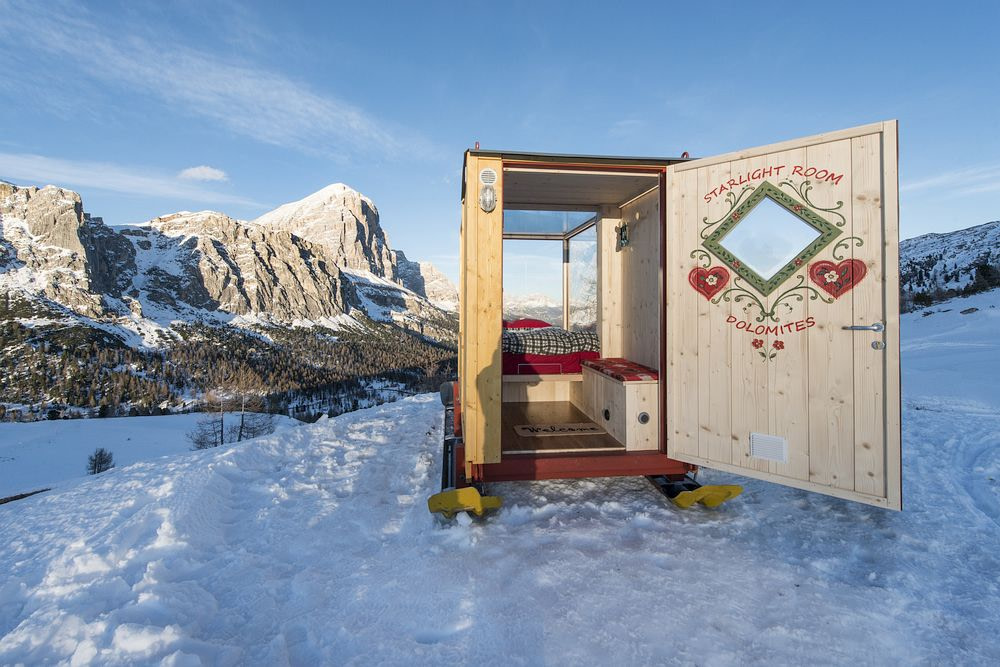 If sleeping under the Milky Way up in the mountains sounds too extreme for you, there will always be an outdoor bed, an open-air suite, or other fascinating places around the world where you can spend the night under the stars.
Photos by Giacomo Pompanin