From four-poster star beds elevated on platforms above the African bush to luxurious open-air suites, here are 16 magical retreats where sleeping and stargazing merge into a magical experience that will linger in your memories forever.
1. Sleeping Deck at Sanctuary Makanyane Safari Lodge, South Africa
Nestled in the heart of Madikwe Game Reserve, Sanctuary Makanyane lets you sleep under the stars, surrounded only by the sights and sounds of the African bush. The bed sits on a raised platform illuminated with lanterns, allowing for stunning views during the day and uninterrupted star-spotting at night.
2. Lake of Stars' Bed at Nkwichi Lodge, Mozambique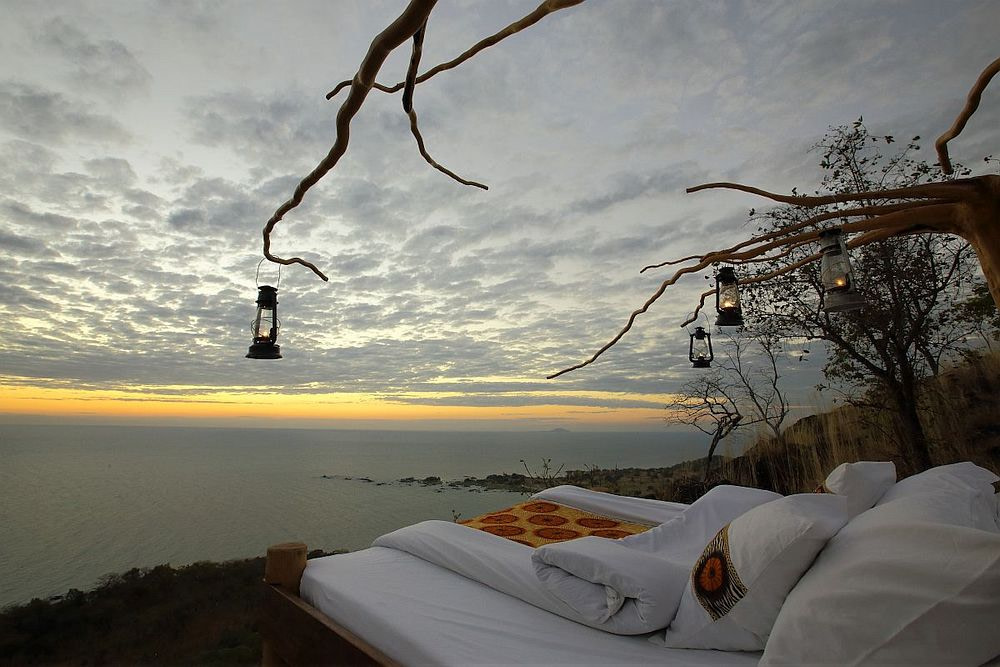 Whether you choose to spend the night on a pristine baobab-lined beach or on the rocky shores of a small private island, the Lake of Stars' Bed at Nkwichi Lodge in Mozambique is an experience you don't want to miss.
3. "Mukokoteni" Bed at Loisaba Wilderness, Kenya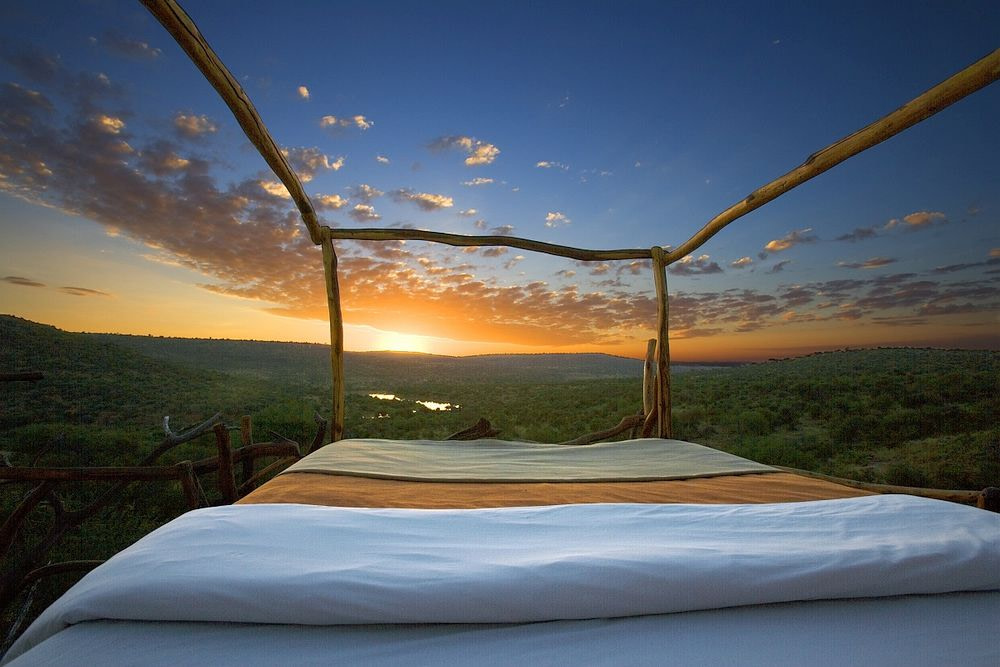 I don't know about you, but I wouldn't mind waking up with this view every morning. This uniquely designed star bed elevated on a handcrafted wooden platform is called "Mukokoteni" and can be found at Loisaba Wilderness in Kenya.
4. View with a Room at Bangkok Tree House, Thailand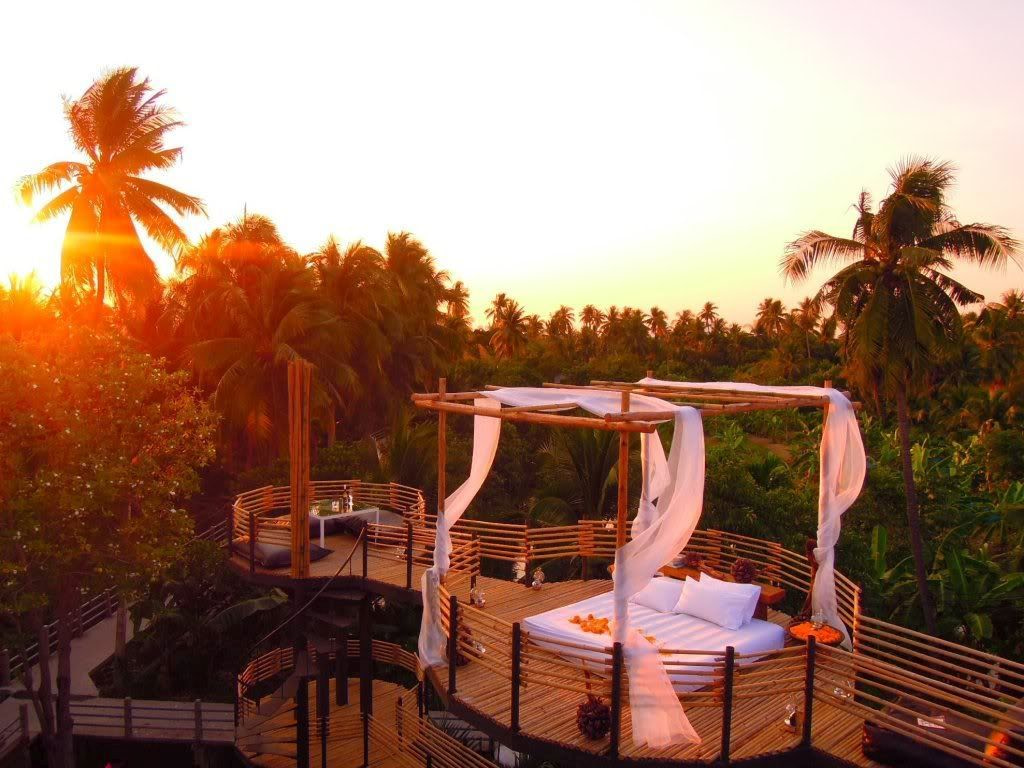 Guests at Bangkok Tree House in Thailand have the opportunity to book a "View with a Room", which allows them to sleep on a stylish Bamboo deck hovering 23 feet in the air, above a canopy of palm trees.
5. Sky Bed on Wheels at Sanctuary Baines' Camp, Botswana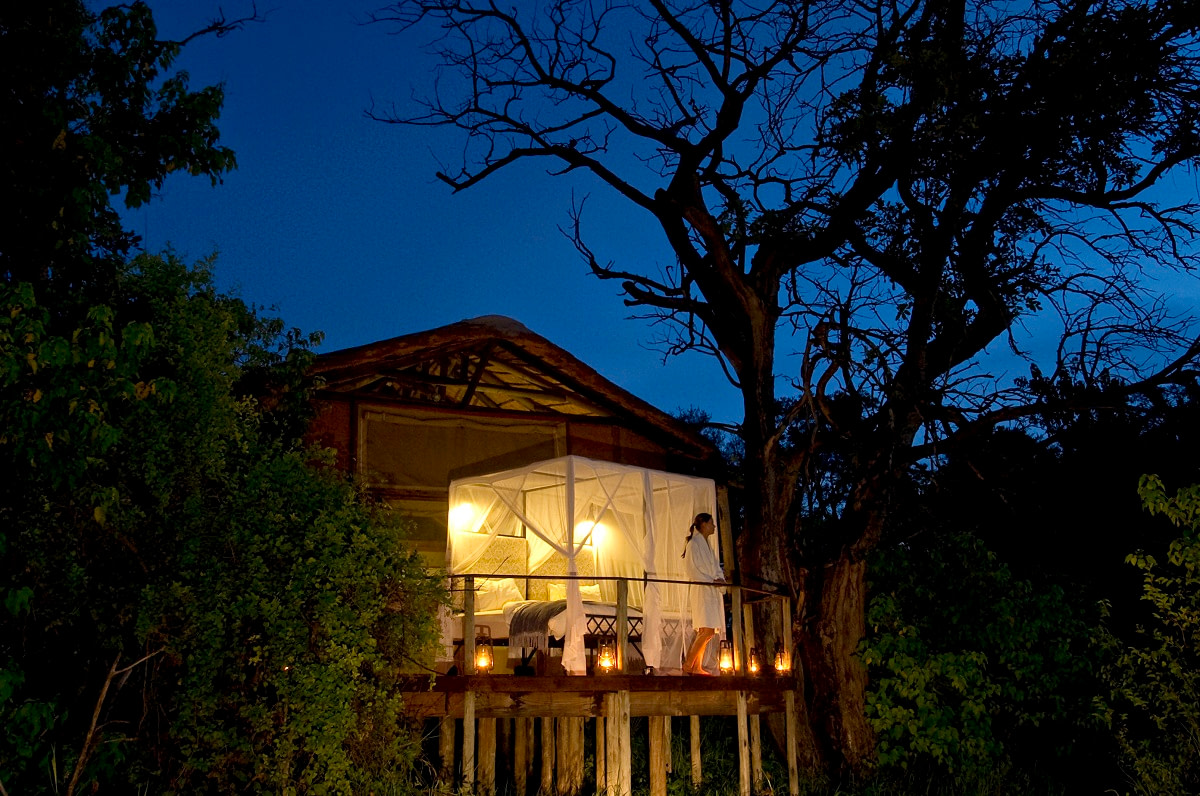 One of the best parts about staying at Sanctuary Baines' Camp is that the beds in their luxurious suites can be rolled out onto the private wooden decks for a memorable night under the African sky.
6. Cabriolet Suite at L'Albereta, Erbusco, Italy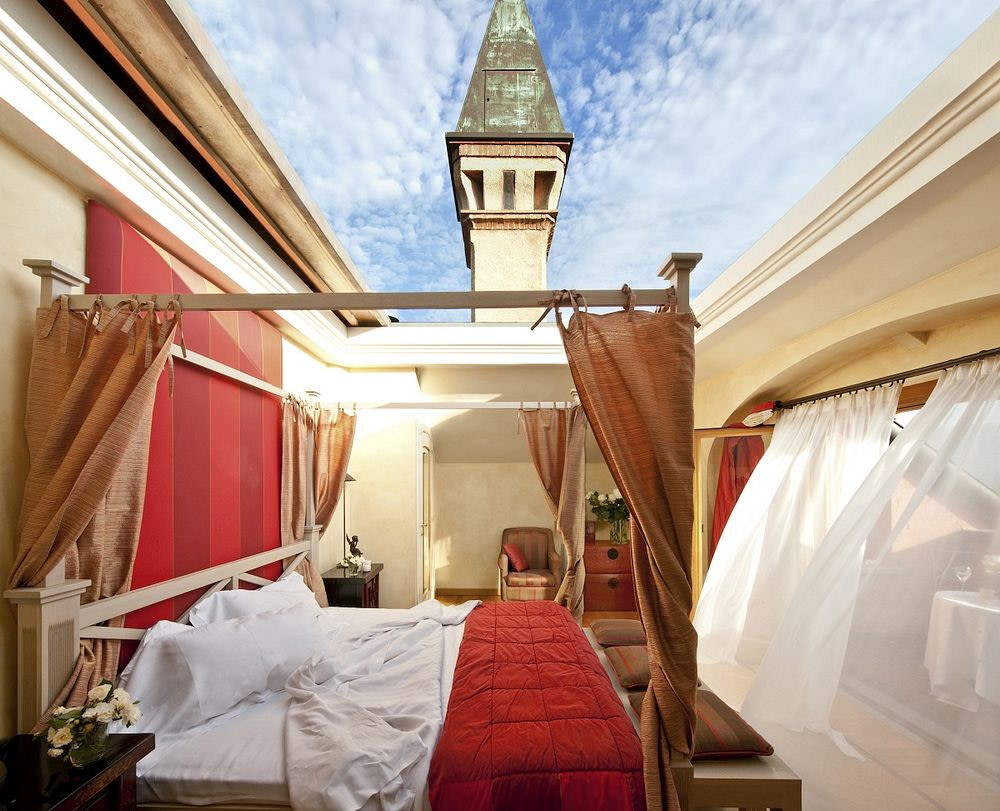 One of my favorite hotel rooms worldwide, the Cabriolet Suite at L'Albereta Relais & Chateaux has the most amazing feature – a retractable roof that opens up to the Lombardy sky.
7. Tinyeleti Treehouse at Lion Sands Game Reserve, South Africa
Tucked into the wilderness of South Africa's Lion Sands Game Reserve, Tinyeleti Treehouse is a stylishly appointed 50m2 deck where you can sleep under millions of stars while listening to lions roaring in the distance.
8. Outcrop Open Air Room at Kagga Kamma Nature Reserve, South Africa
Designed for couples and honeymooners, the Outcrop Open Air Room at Kagga Kamma is a remote retreat surrounded by rocky mountains and vast expanses of wild nature. Expect fresh air, magnificent views, and no pollution to spoil the starlit skies above.
9. "Machaan" Star Bed at Jamtara Wilderness Camp, India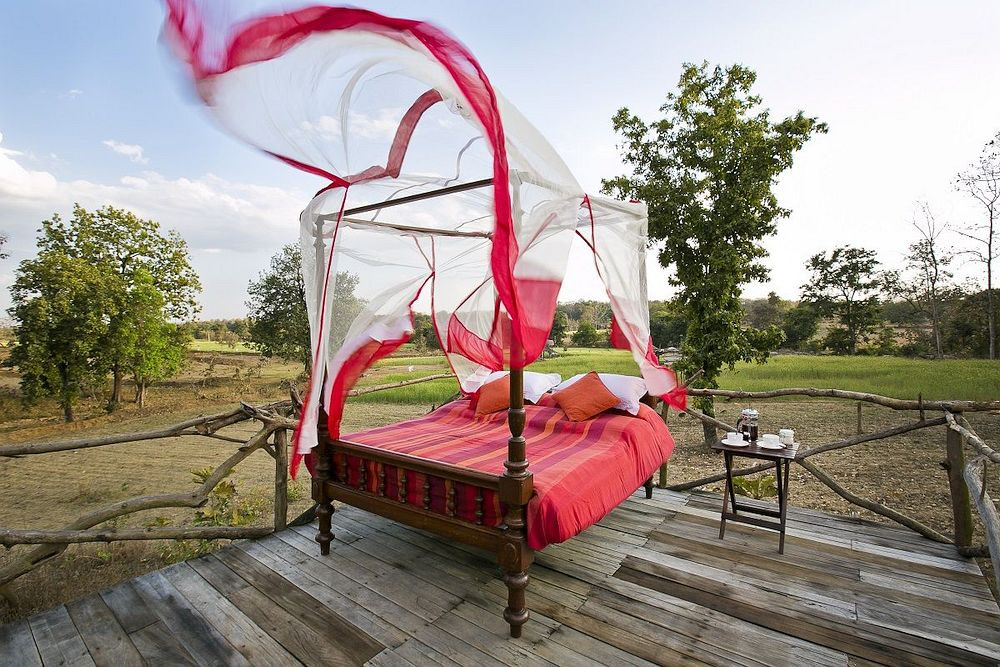 Jamtara Wilderness Camp treats its guests to an authentic Indian safari experience, which includes romantic nights under the stars in traditional Machaans – outdoor star beds built on stilts and draped in Indian silks. Most of the revenue generated is used to support local farmers.
10. The Malori Sleep Out Deck, Tswalu Kalahari, South Africa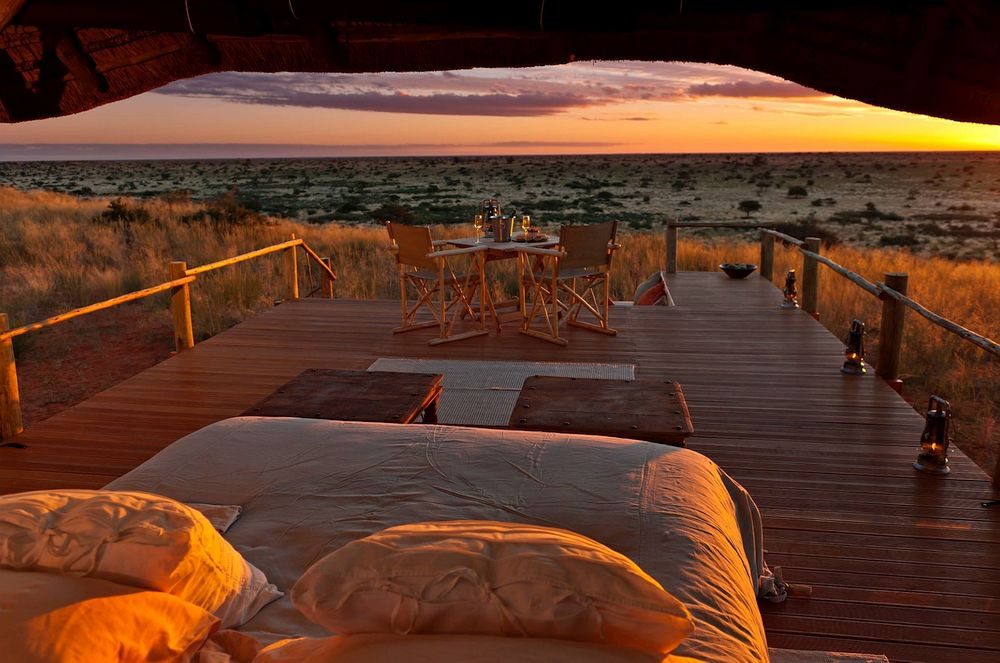 Complete with a luxury king-size bed and endless vistas of the glorious night sky, The Malori sleep out deck at Tswalu Kalahari doesn't compromise on creature comforts. Additionally, the platform rests in a 100,000 ha private game reserve and is positioned to make the most of the sunset views.
11. La Terraza Suite at La Valise, Mexico City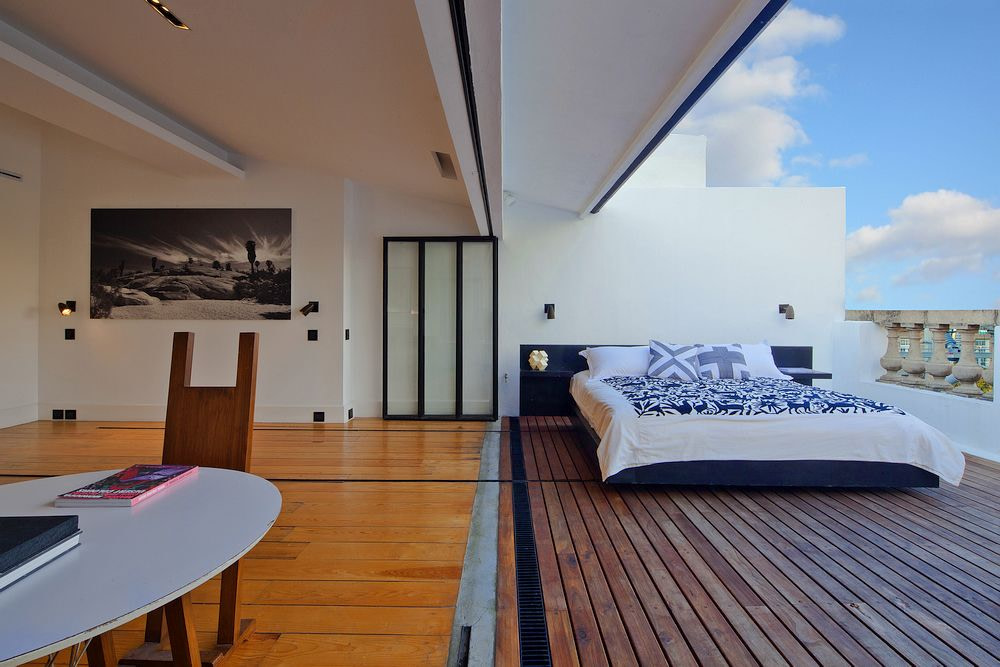 Located on the 3th and last floor of La Valise hotel in Mexico City, the lavish La Terraza suite comes with a king-sized bed that can be rolled out onto the open-air terrace, where a movie projector allows for outdoor film nights.
12. Mesa Pool Suite at Amangiri, Utah, USA
The Mesa Pool Suite at Amangiri in the Grand Canyon comes with two superb daybeds, one in the courtyard by the pool, and one in the private sky lounge, from where the desert night sky can be viewed in its full glory.
13. Garden Daybed at Ackselhaus, Berlin, Germany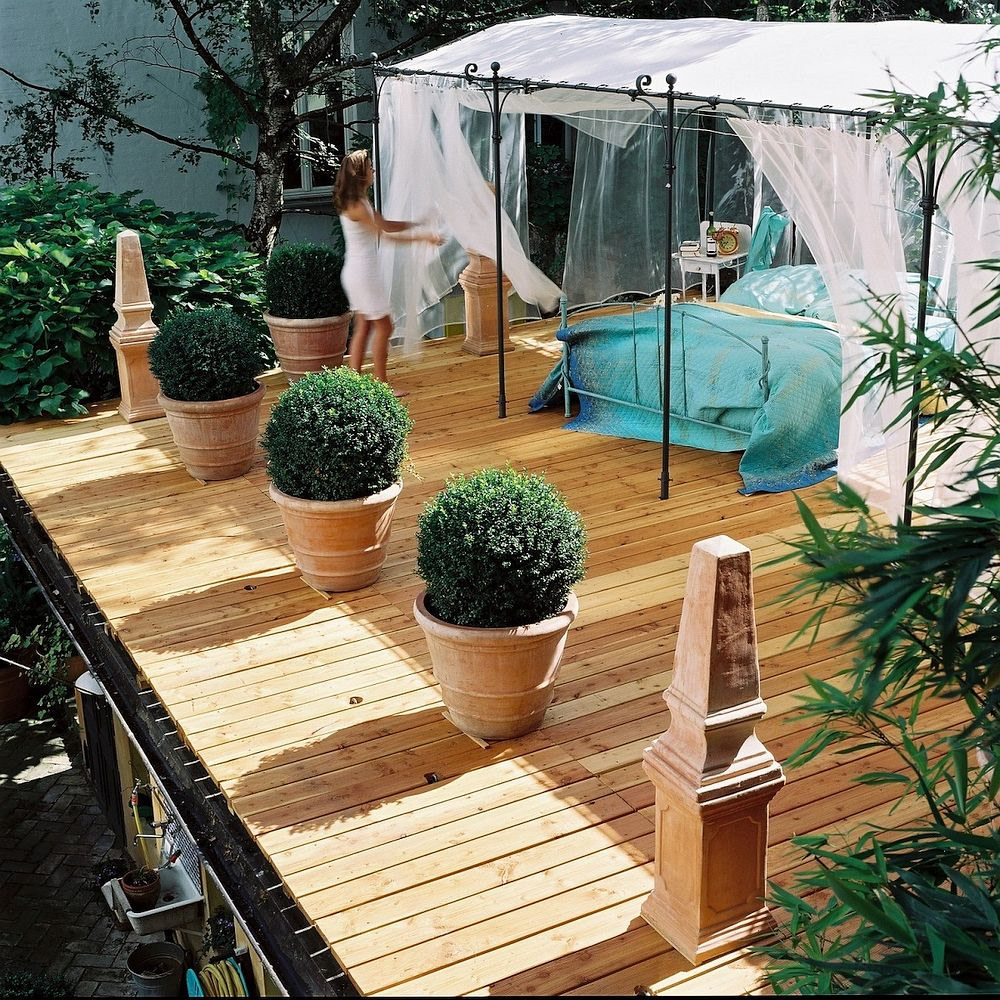 Infused with Balinese and Mediterranean influences, the swell garden in the backyard of Ackselhaus hotel allows you to sleep alfresco under a curtained pergola right in the heart of Berlin.
14. Outdoor Bed at DDG Retreat, Casares, Spain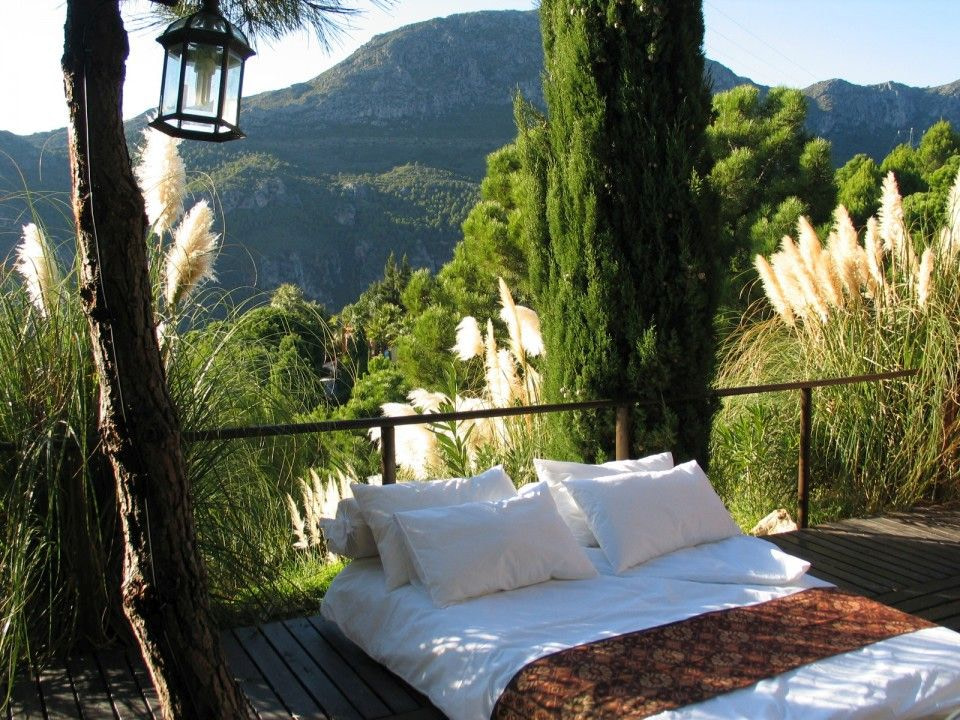 A romantic refuge in Casares, Andalusia, DDG Retreat consists of 6 charming hillside casas and a private villa, most of them equipped with shaded outdoor beds overlooking the verdant mountains of Sierra Crestellina Nature Park, the glittering Med, and the coast of Africa in the far distance.
15. Star Bed at Zanzibar White Sand Luxury Villas & Spa, Tanzania
The Beachfront One-bedroom villa at Zanzibar White Sand Luxury Villas & Spa lets you fully enjoy the beauty of the tropical surroundings with its exquisite built-in star bed facing the emerald sea.
16. Open-air Bedroom at Balcon de Cordoba, Spain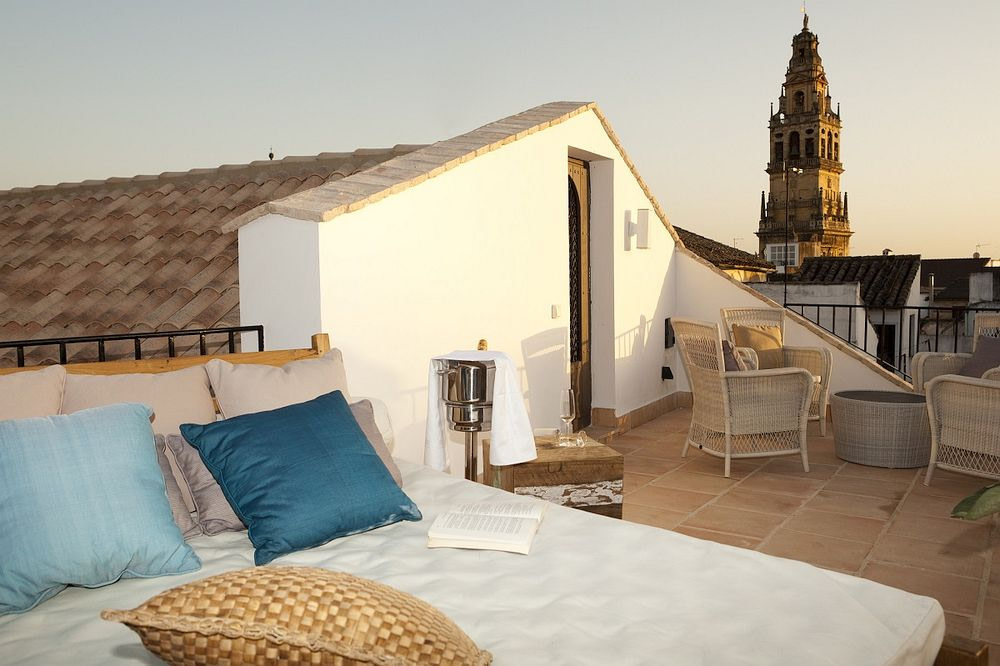 Perched atop the pretty Balcon de Cordoba hotel, the Ruzbahan suite features a lovely rooftop terrace, which looks and feels like a cozy open-air bedroom where you can sleep with the UNESCO-listed historic quarter spread out at your feet and the stars twinkling overhead.