Time is valuable and that's exactly what Seneca Anticafe is all about. Situated near Kiseleff Park, in Bucharest, this special place serves as a social and cultural hub for the creative class, offering everything from snacks and beverages to books and board games to business facilities. And the best part – a modern and inviting ambience in which to enjoy all these for free. Well, kind of.
For those unfamiliar with the term, an anti-café is a place where you don't pay for what you consume, but for the time you spend inside. The trend arose in Russia a couple of years ago, but spread like wildfire across Europe, and for good reason.
Romania's first anti-café welcomes its guests with smartly designed interiors, super friendly staff, and a kitchen where you can heat up food and make your own tea. Additionally, the space features a small amphitheater and is ingeniously decorated in a contemporary industrial theme with lots of wood and quirky touches such as hanging light fixtures, paper flowers, and witty quotes adorning the walls.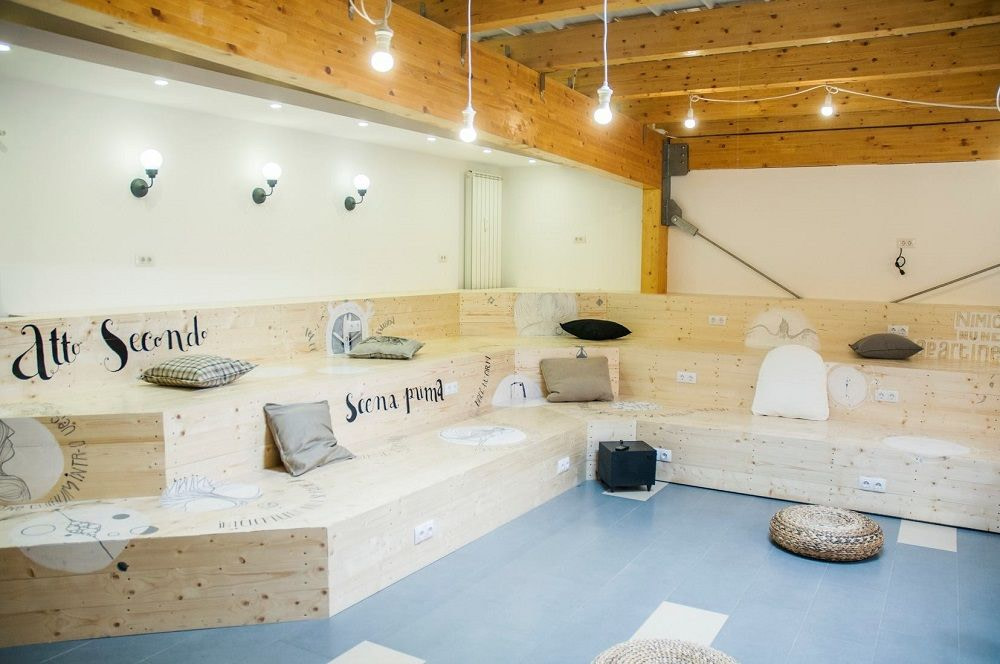 Seneca Anticafe is a place where everyone (students, freelancers, professionals) can work, play, and unwind in a serene, creative environment that pleases the eye and relaxes the mind. They also host workshops, book launches, and various events. The price is 8 RON (less than 2 EUR) per hour no matter what and how much is consumed. Every minute you spend over 5 hours is on the house.