This post contains affiliate links, which means we may receive a small commission, at no additional cost to you, if you make a purchase through these links. See our full disclosure here.
From a smart pain relief wand to medical devices that monitor vital signs, the following health gadgets work together with your smartphone, or independently, to help you stay fit, make your travels safer, or encourage you to start and stick to healthier habits.
Some of them enable patients to manage chronic conditions, others are specially designed for medical professionals, but these innovative devices can quite literally change, and even save, your life.
Sanitizing Travel Wand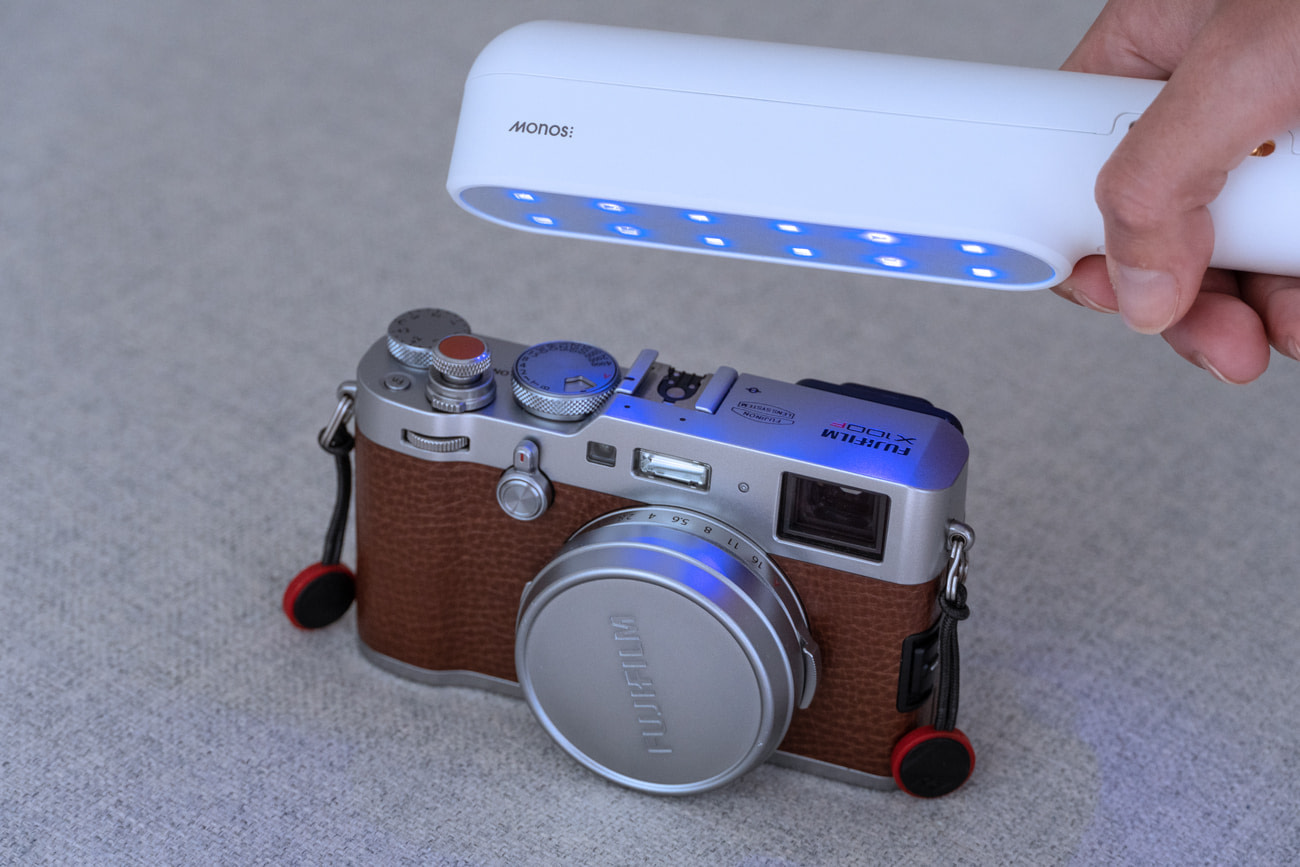 The UV-C light emitted by the Monos CleanPod UVC Sterilizer eliminates up to 99.9% of bacteria and viruses found on the surfaces we touch every day by breaking down their genes.
This stylish hand-held sanitizing travel wand is chemical-free and can easily fit in your purse or backpack when on the go. All you have to do is simply sweep the device over a surface for 30 seconds, and this will be completely germ-free and safe to touch.
Brain Sensing Headband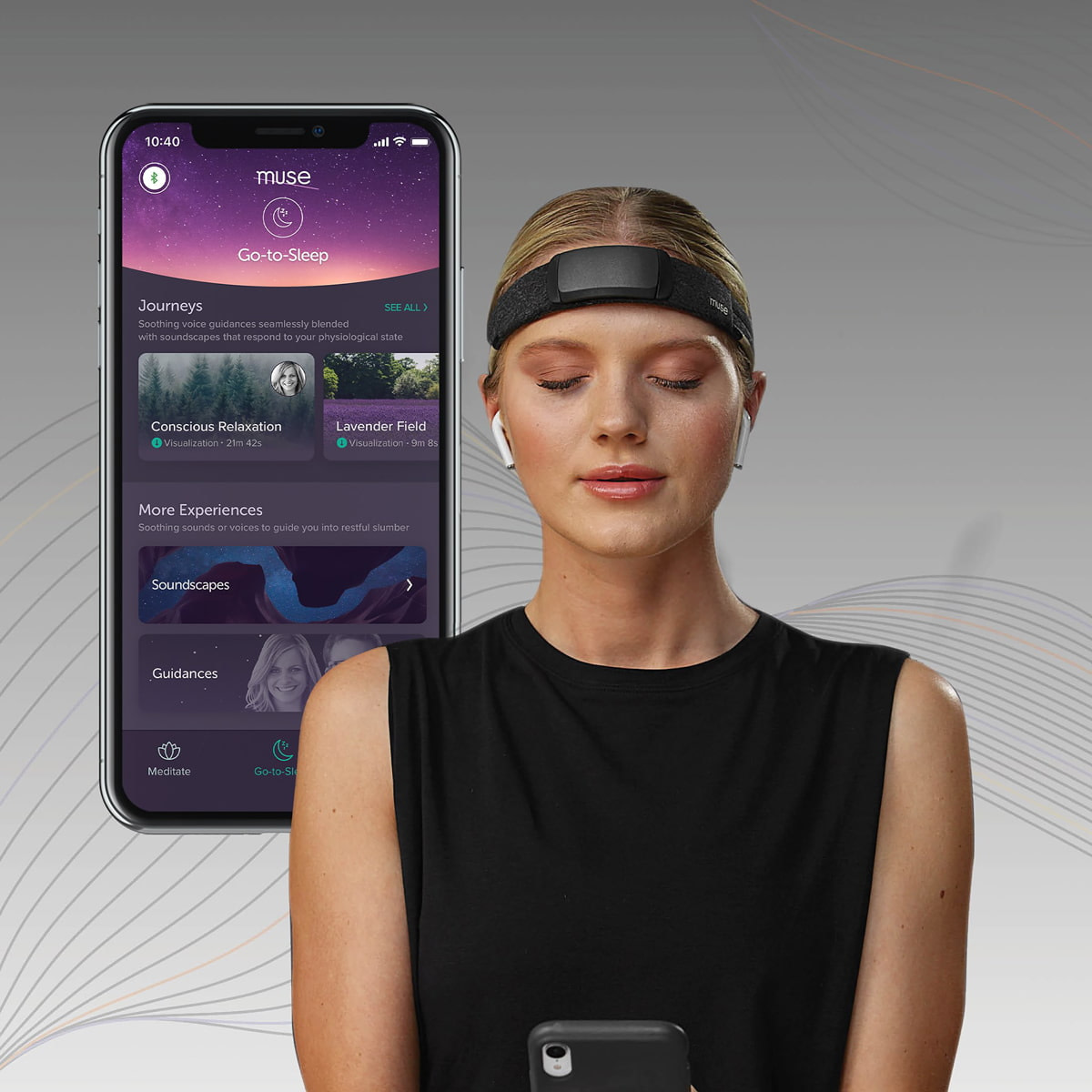 Complete with electroencephalography (EEG) sensors, Muse S monitors your brain activity during sleep and meditation and transmits the information to your computer, smartphone, or tablet via Bluetooth. But unlike its predecessors, this is primarily a sleep tracker, which means you'll also get insights on how long you spend in each sleep stage and position, your heart rate throughout the night, and the intensity of your deep sleep. It's also made of soft, breathable stretch fabric for comfortable bedtime use.
Designed to help you manage and reduce stress, the unique tool gives real-time feedback on what's happening in your brain and teaches you how to achieve peace and calm. It comes with an extensive library of meditation practices and go-to-sleep sessions to choose from and offers a series of motivational challenges and rewards in order to encourage you to make meditation a part of your routine.
Portable Metabolism Tracker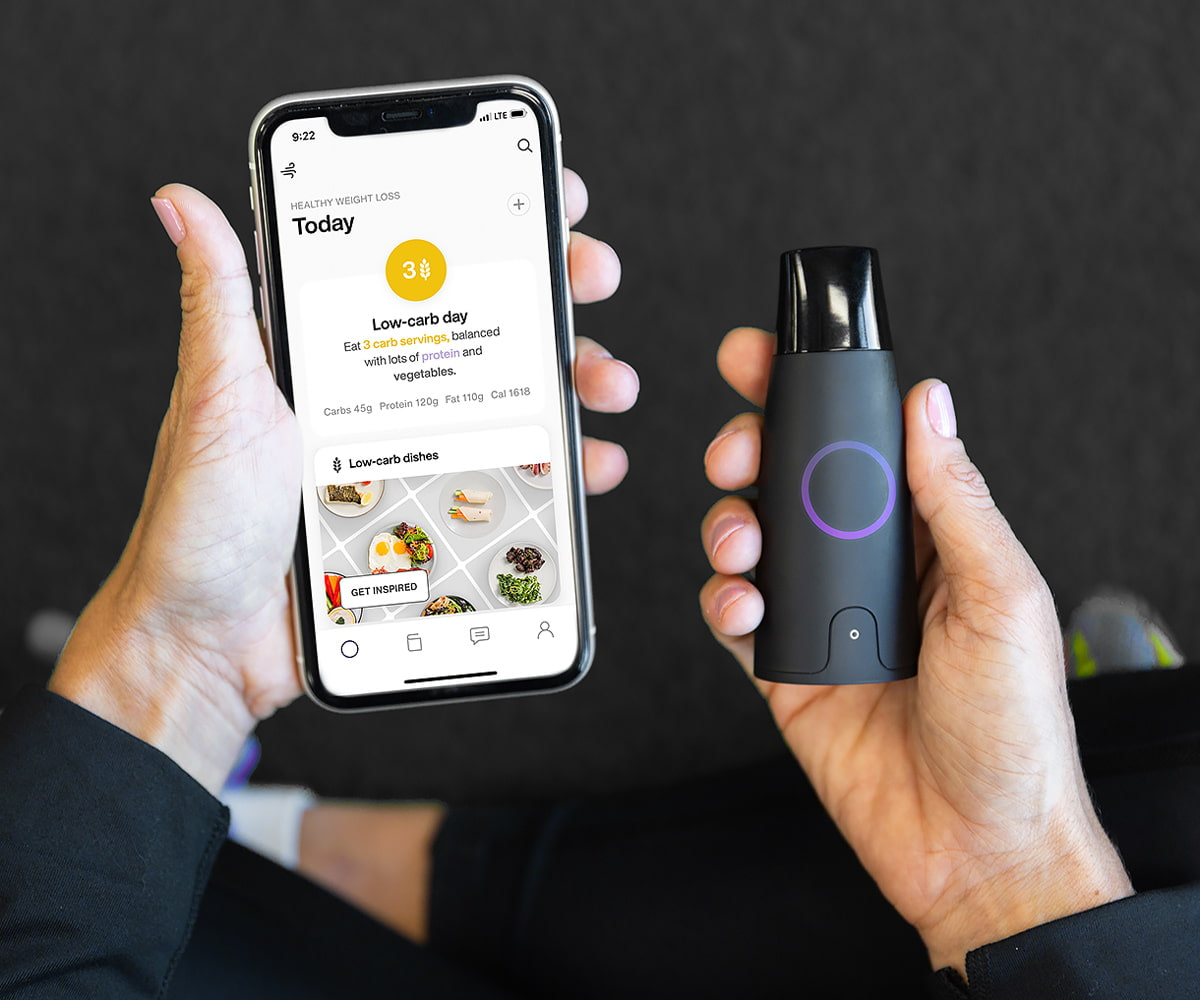 Lumen is the world's first portable device to accurately measure your metabolism. Equipped with a CO2 sensor and flow meter, this scientifically-validated, Bluetooth-connected wellness tool measures the CO2 in your breath to determine if the source of your body's fuel is carbs or fats. Then, based on your body's actual needs, it provides personalized nutrition recommendations, as well as daily guidance on sleep, exercise timing, and more.
Portable Air Purifier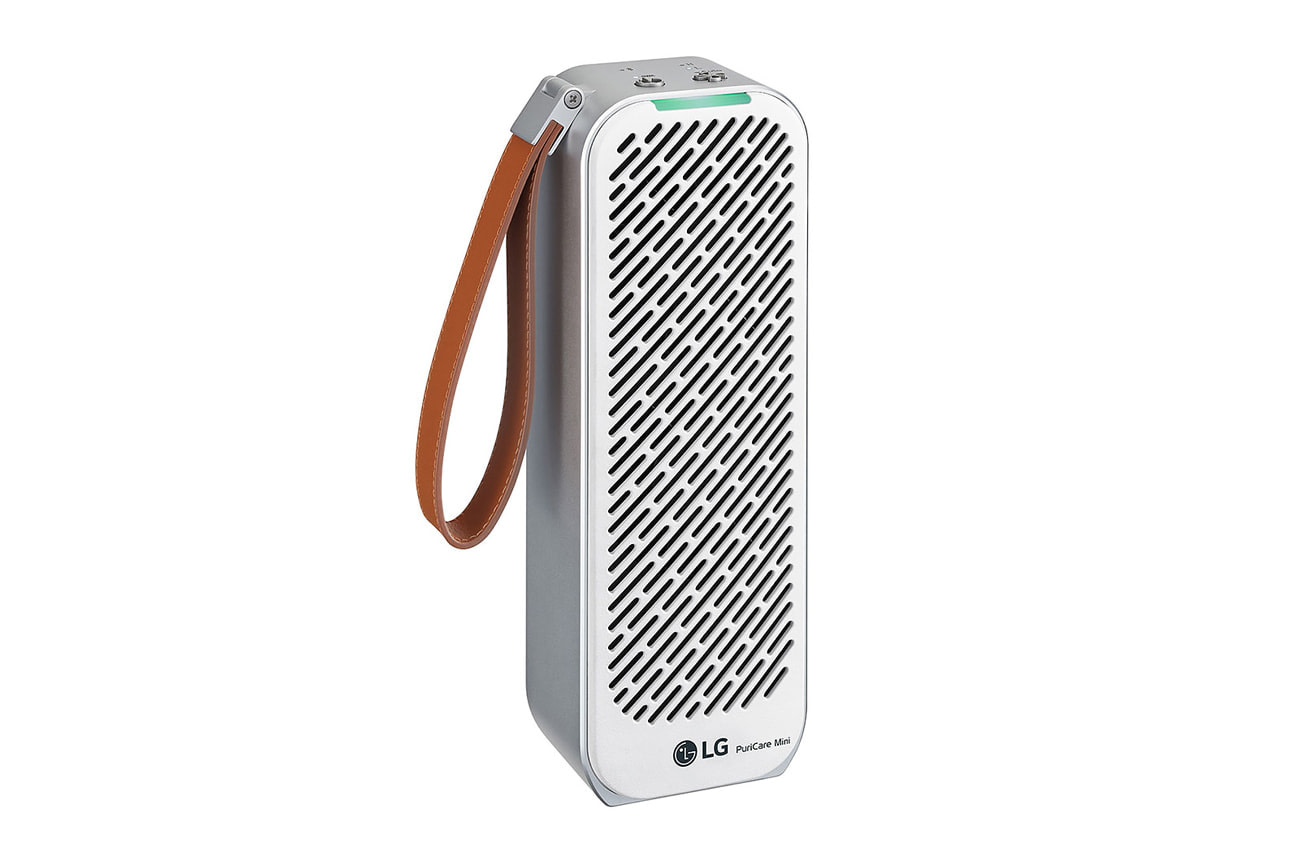 Clean your air on the go with this miniature air purifier proven to remove up to 99% of ultra-fine dust particles.
With up to 8 hours of battery life, the LG PuriCare Mini Air Purifier is as compact as it is powerful, offering all the benefits of LG's PuriCare technology in a portable package you can take with you in the car, at the office, and anywhere in between. Its smart LED display shows air quality in real-time using 4 colors, and Bluetooth control makes monitoring conditions and performance simple.
TytoHome Remote Exam Kit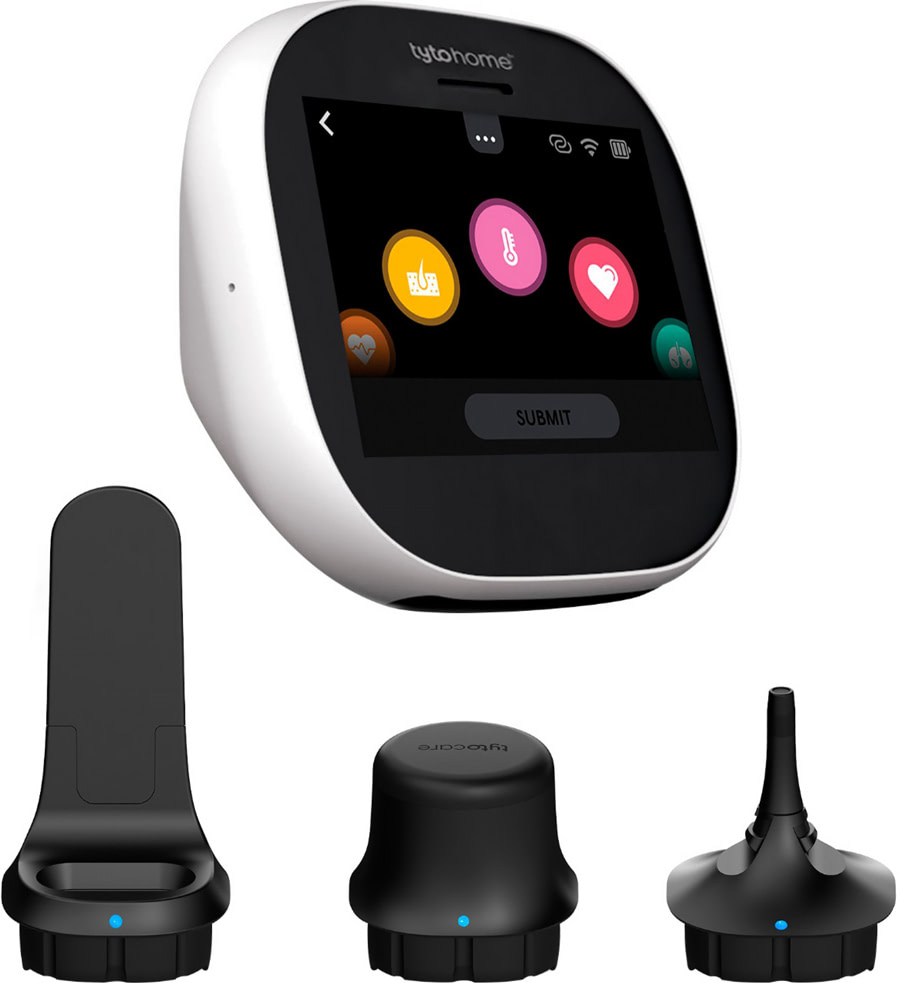 True to its name, TytoHome is a remote exam kit that allows everyone to conduct a basic medical exam at home. A must-have during the coronavirus pandemic, this groundbreaking health gadget then pairs with a teleconferencing app that connects the user with a certified healthcare provider for remote consultation, as well as diagnosis, treatment plan, and a prescription if needed.
Besides the Tyto device itself, which comes equipped with a digital camera and thermometer, the at-home diagnostic kit also includes accessories like a tongue depressor for examining your throat, an otoscope for ears, and a stethoscope for the heart, lungs, and abdomens.
Smart Self-Cleaning Water Bottle
Yes, there are tons of interesting reusable water bottles on the market, but none of them can compare to LARQ. Say hello to the world's first self-cleaning water bottle!
Using UV-C LED light, the exquisite stainless steel device not only purifies your drinking water in 60 seconds but cleans itself every two hours (or anytime you click the button). You can also press the button on the cap twice to activate "adventure mode", a more powerful three-minute water-purification cycle, usually recommended for purifying water that comes from rivers or other non-man-made sources.
The purification system is operated by a rechargeable battery that lasts for up to 1-2 months, and the double-wall insulation means beverages stay cold for up to 24 hours and hot for up to 12 hours.
Your Personal EKG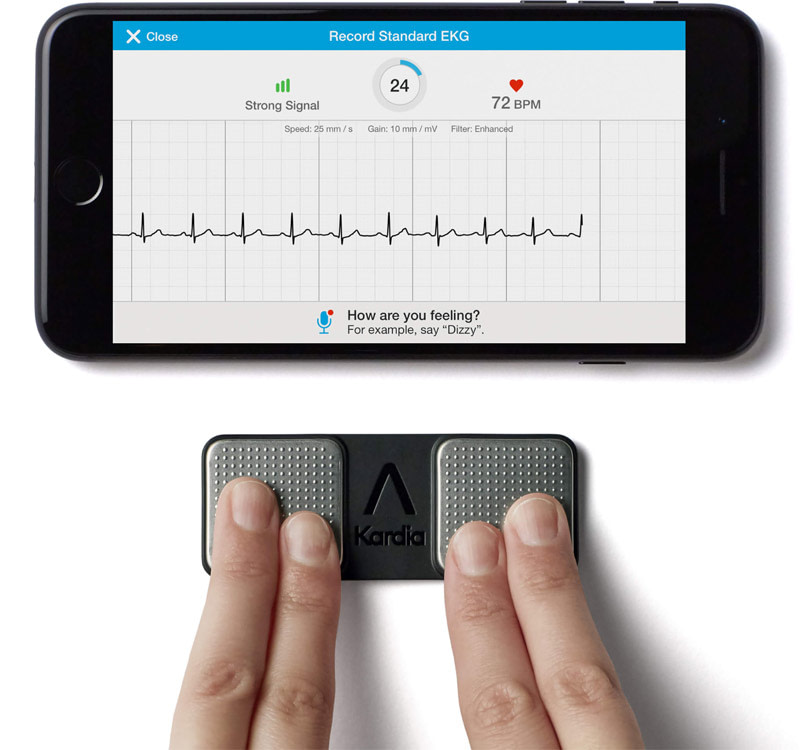 This nifty, FDA-cleared mobile EKG monitor from AliveCor allows you to track your heart health anytime, anywhere. When coupled with its dedicated app, Kardia Mobile delivers a medical-grade electrocardiogram (ECG) to your smartphone in just 30 seconds. It's that simple!
The Most Health-Oriented Smartwatch
Designed by French company Withings, ScanWatch is the most advanced fitness watch hybrid to date. Thanks to the state-of-the-art medical technology incorporated into its design, it does novel things like tracking heartbeat irregularities and measuring blood oxygen saturation during sleep, all while retaining the previous Withings health and fitness tracking capabilities.
Fitted out with premium sapphire glass and an improved PMOLED screen, the analog smartwatch has a stylish, timeless look and is extremely comfortable to wear. Available in two sizes (38mm and 42mm), it boasts a 30-day battery life and is water resistant up to 50 meters. When connected to your smartphone via Bluetooth, the timepiece sends all activity information to the accompanying Health Mate iOS/Android app.
Award-Winning Teeth Whitener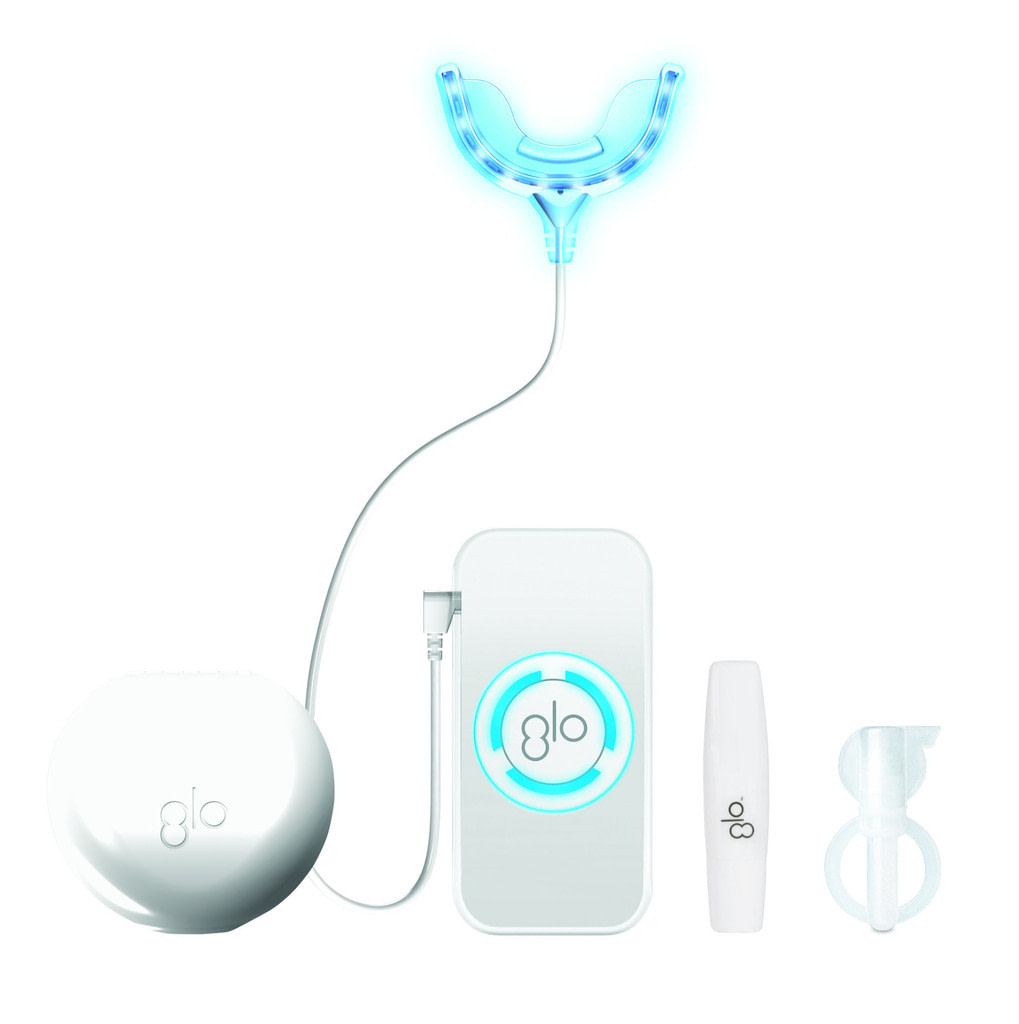 A product by GLO Science (winner of the Thomas Edison Award for design and innovation), this high-tech teeth whitening device uses ground-breaking patented technology G.L.O. (Guided Light Optic) to deliver professional, long-lasting results at home or on the go.
GLO Brilliant Personal Teeth Whitening Device is powered by a compact, iPod-like controller and requires four 8-minute application sessions daily to make your teeth up to 5 shades whiter in 5 days. The kit contains everything you need for an efficient, long-lasting teeth whitening procedure with no sensitivity, including mouthpiece and case, lip care balm, and 10 G-Vials of whitening gel.
3-in-1 Blood Pressure Monitor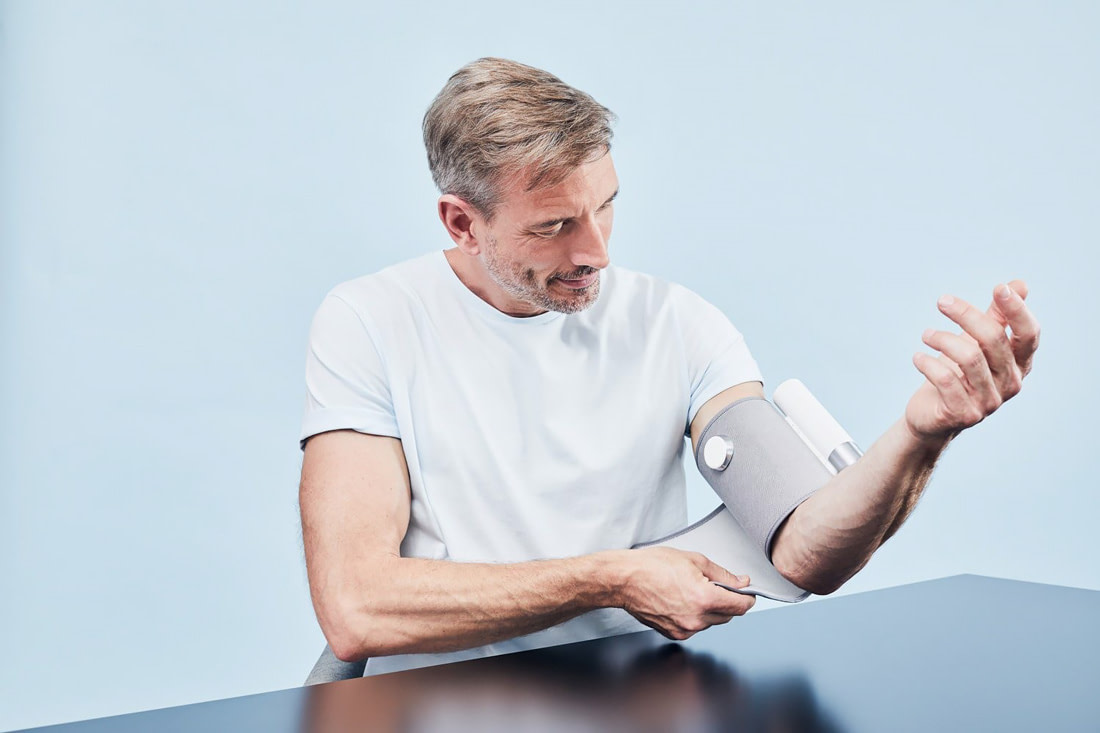 When it comes to on-the-go blood pressure monitoring, it doesn't get more stylish than BPM Core. Combining elegant, minimalist design with innovative technology, the compact 3-in-1 health gadget is also able to record a medical-grade ECG, as well as to detect valvular heart disease by virtue of its integrated digital stethoscope.
Readings are instantly shown on the device, but the dedicated Health Mate app gives you instant color-coded feedback and professional recommendations, and makes it easy to keep track of your measurements.
Wireless Smart Glucometer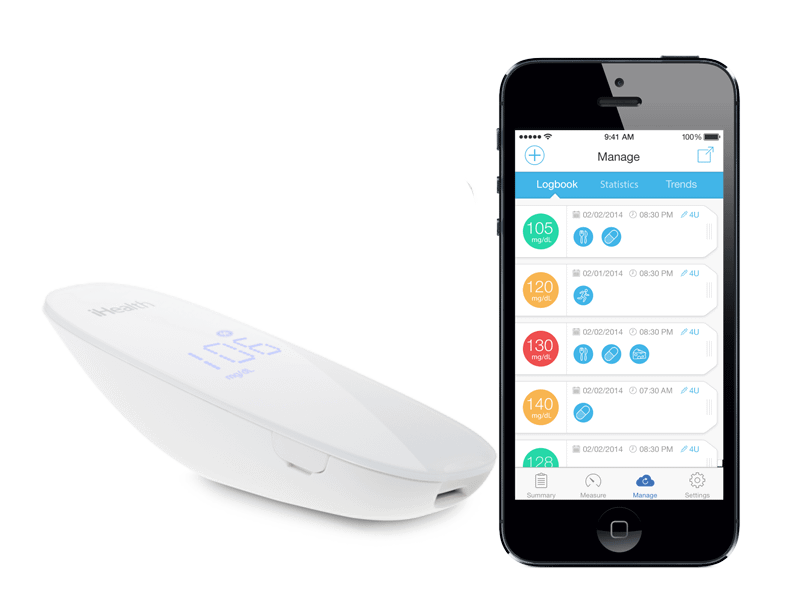 Made by iHealth Lab Inc, the Wireless Smart Gluco-Monitoring System is a state-of-the-art, FDA-approved glucometer that measures glucose levels in the blood and then displays them on your smartphone.
This innovative health gadget features a sleek, portable design and is compatible with Apple devices. The accompanying iHealth Smart-Gluco app allows you to keep a history of all your measurements and share them with your doctor.
In addition to the glucometer itself, the kit includes 10 testing strips, 10 lancets, a control solution, a lancing device, and a carry bag.
Smart Air Quality Monitor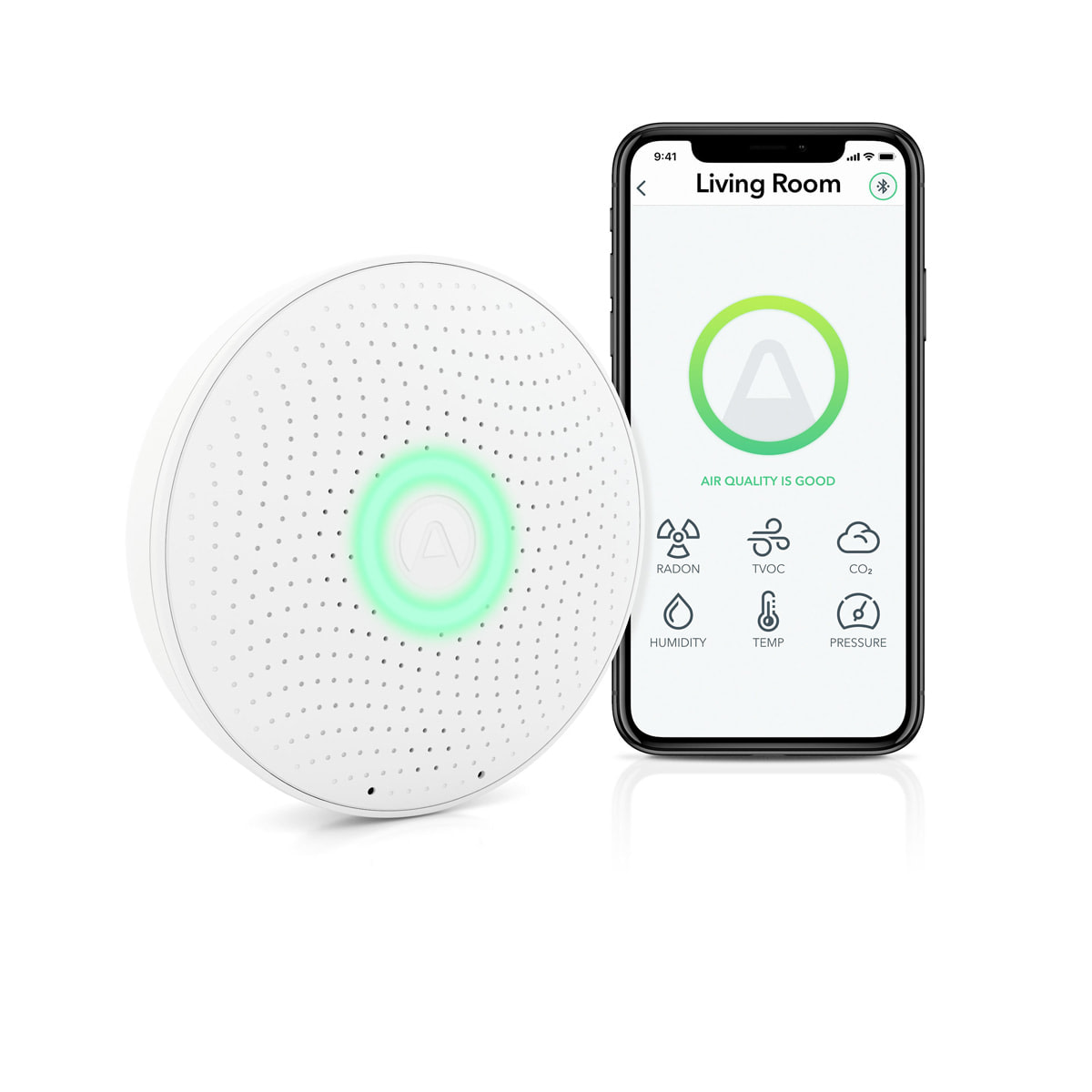 It may look like a generic smoke detector, but this sleek device is the first indoor air quality monitor with radon detection.
Thanks to its accurate sensors and free mobile app, the Airthings Wave Plus
alerts you in real-time about the presence of volatile organic compounds (VOCs) and harmful gases like Raden and CO2 while also measuring air temperature, atmospheric pressure, humidity, and even pollen levels, in the environment around you. This data is displayed on your smartphone via the Airthings companion app, which also provides tips to reduce indoor air hazards, optimize ventilation, and save energy.
Prizewinning Water Purifier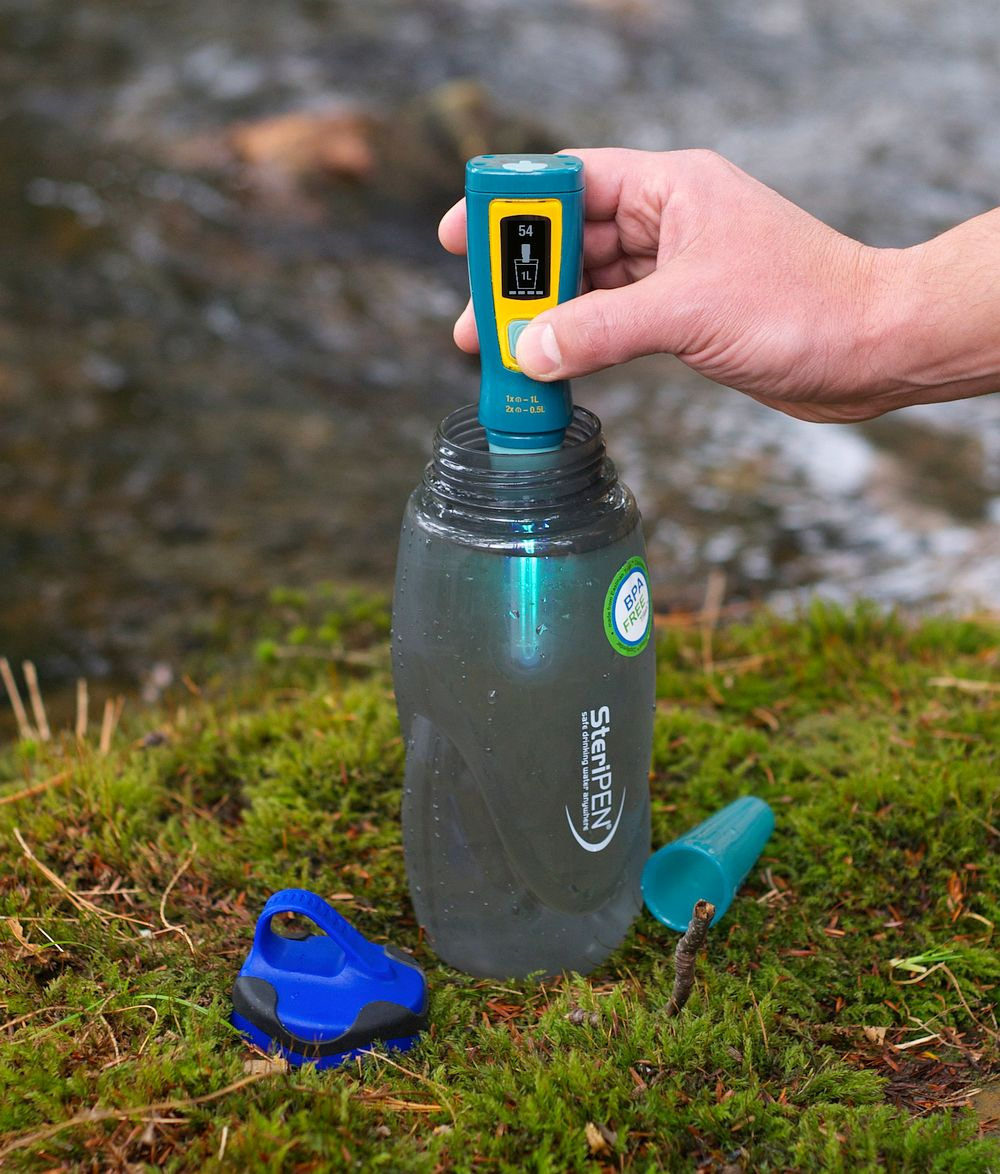 A reliable travel companion, the SteriPEN Ultra water purifier uses ultraviolet (UV) light to destroy 99.9% of all the harmful bacteria, organisms, and viruses that can exist in water.
Equipped with a rechargeable lithium-ion battery, the award-winning device is capable of treating about 50L per charge. Moreover, in just 45 seconds, a smiley face will let you know that your water is safe to drink. Otherwise, a frowning face will indicate that the process needs to be repeated.
Smart Temporal Thermometer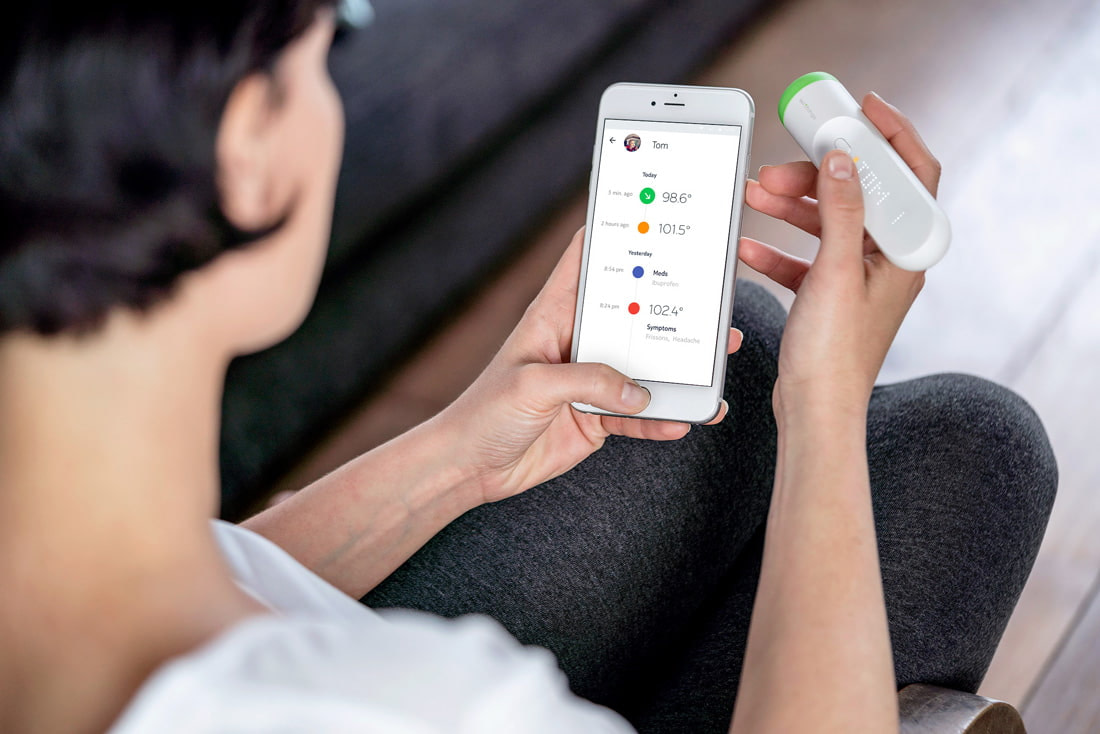 With Thermo, Withings' avant-garde infrared thermometer, measuring your temperature has never been easier. Just touch the device to your temple, press a button, and wait two seconds for the results to appear on its LED display.
The smart temporal thermometer uses 16 infrared sensors that collect around 4,000 temperature readings in two seconds. When connected to the companion app, either over WiFi or Bluetooth, you'll be able to track temperature readings for each profile you create, set reminders, take notes, and get advanced health advice based on age, symptoms, and fever history.
Female Urinating Device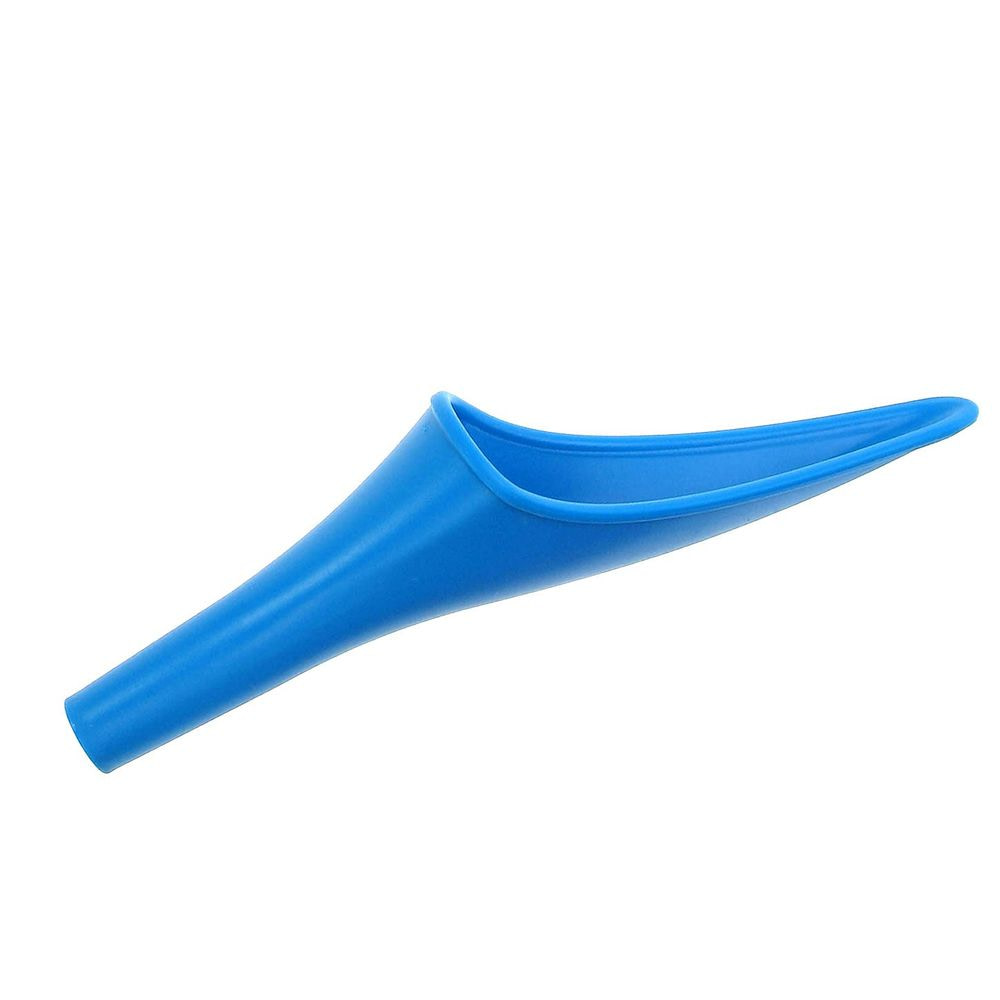 Unsanitary public toilets are a serious health risk, but with Shewee, a portable urinating device, traveling ladies won't have to worry about this ever again. The discreet device allows women to urinate whilst standing or sitting without even removing their clothes.
Portable Travel Humidifier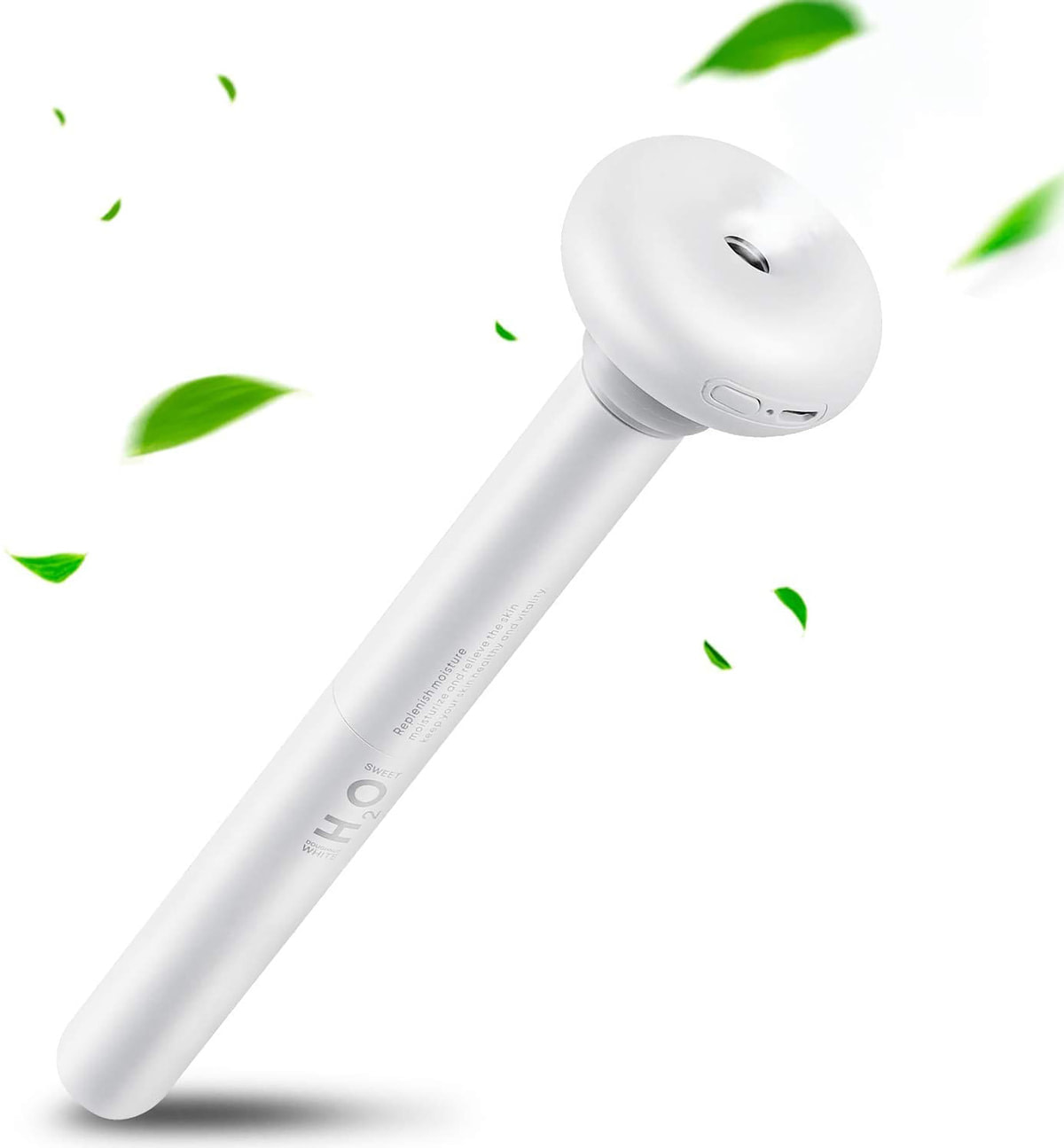 The FIGROL Portable Mini Humidifier lets you transform any water bottle, cup, or jar into a personal humidifier, providing relief from dry air wherever you are.
Ideal for small places like cars, offices, and hotel rooms, the petit device quietly moistens the air around you so you can breathe better and sleep more comfortably. Also, it automatically shuts off after 8 hours. Needless to say, its stylish, compact design and USB connectivity make it a must-have travel accessory.
Fertility Tracking Bracelet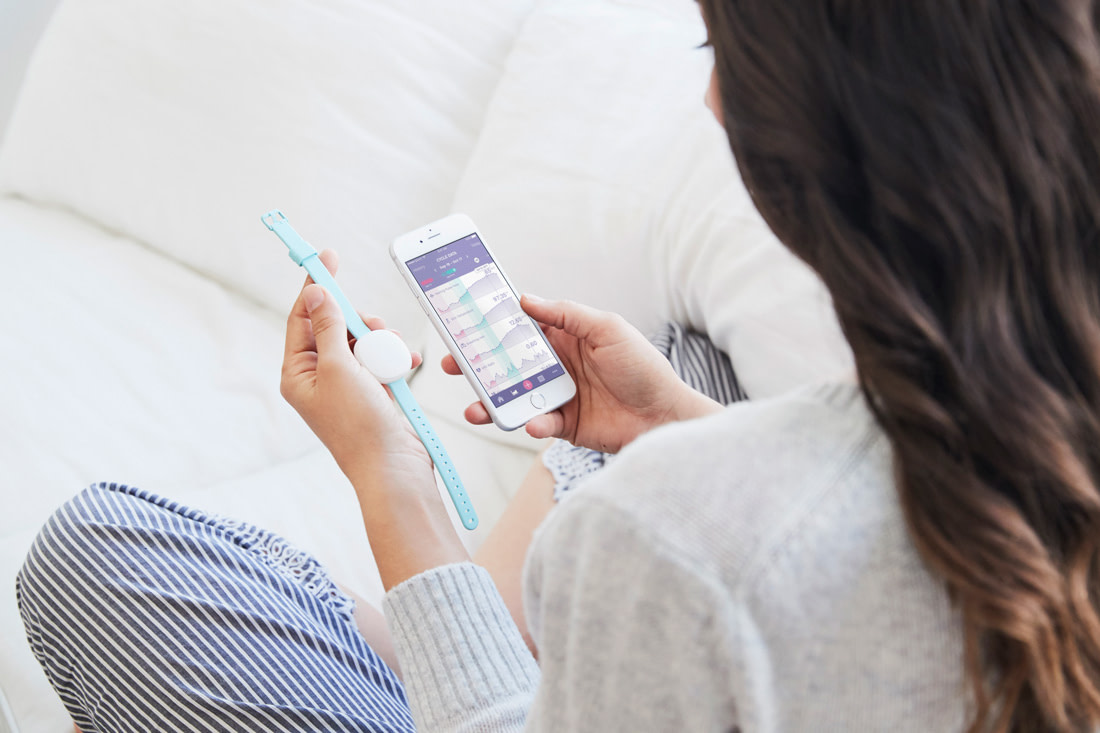 The first fertility-tracking wearable on the market, Ava uses physiological parameters like temperature, resting pulse rate, and breathing rate to detect a woman's fertile window. All you have to do is wear the intelligent FDA-approved bracelet on your wrist while sleeping and then sync it up with the companion app in the morning to see which are your five best days to try for a baby.
BioScarf
A chic alternative to traditional air pollution masks, BioScarf is as much a warm and comfortable fashion accessory as it is an air filtration device that lowers the risk of respiratory health problems.
The revolutionary neckwear offers protection against pollutants, allergens, and viral infections thanks to its special built-in N95 air filter which strains more than 94 percent of contaminants out of the atmosphere. And although this is not a medical-grade product, in certain situations, it could make for a sustainable solution to disposable face masks used to prevent the spread of coronavirus.
Pain Relief Device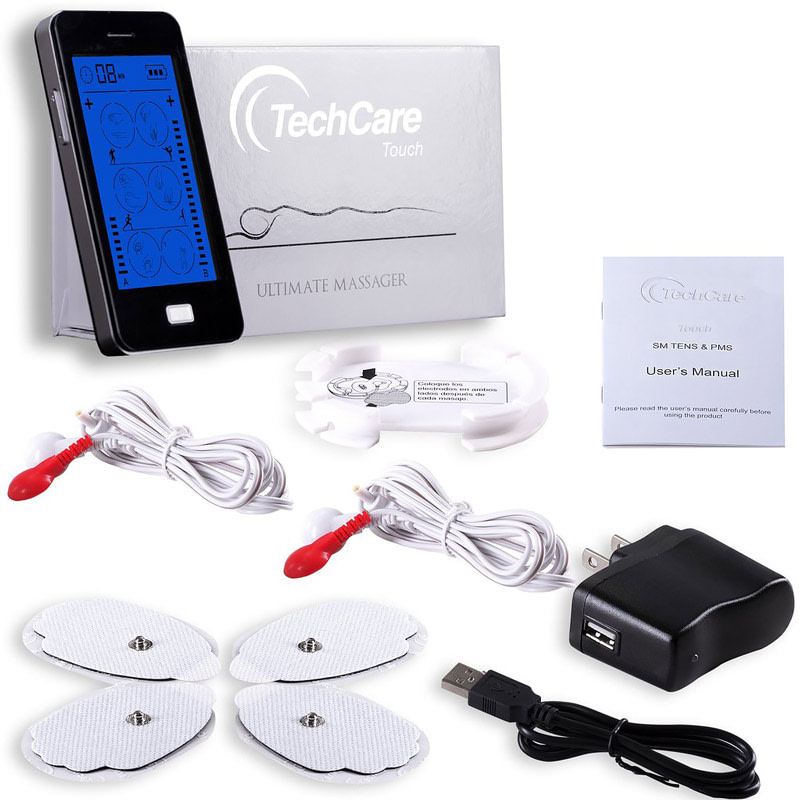 Say goodbye to your sciatica, arthritis, or Carpal Tunnel pain with TechCare Massager Touch 24 Modes, a combination of Transcutaneous Electrical Nerve Stimulator (TENS) and Powered Muscle Simulator (PMS) which delivers low-voltage pulses to the skin to stimulate nerve fibers, blocking the pain signal to your brain.
Powered by a rechargeable lithium battery, the gizmo features a large touch LCD display and offers 24 preprogrammed massage modes, including Acupuncture, Deep Tissue, Cupping, and Combo.
On-The-Go Sanitizing Kit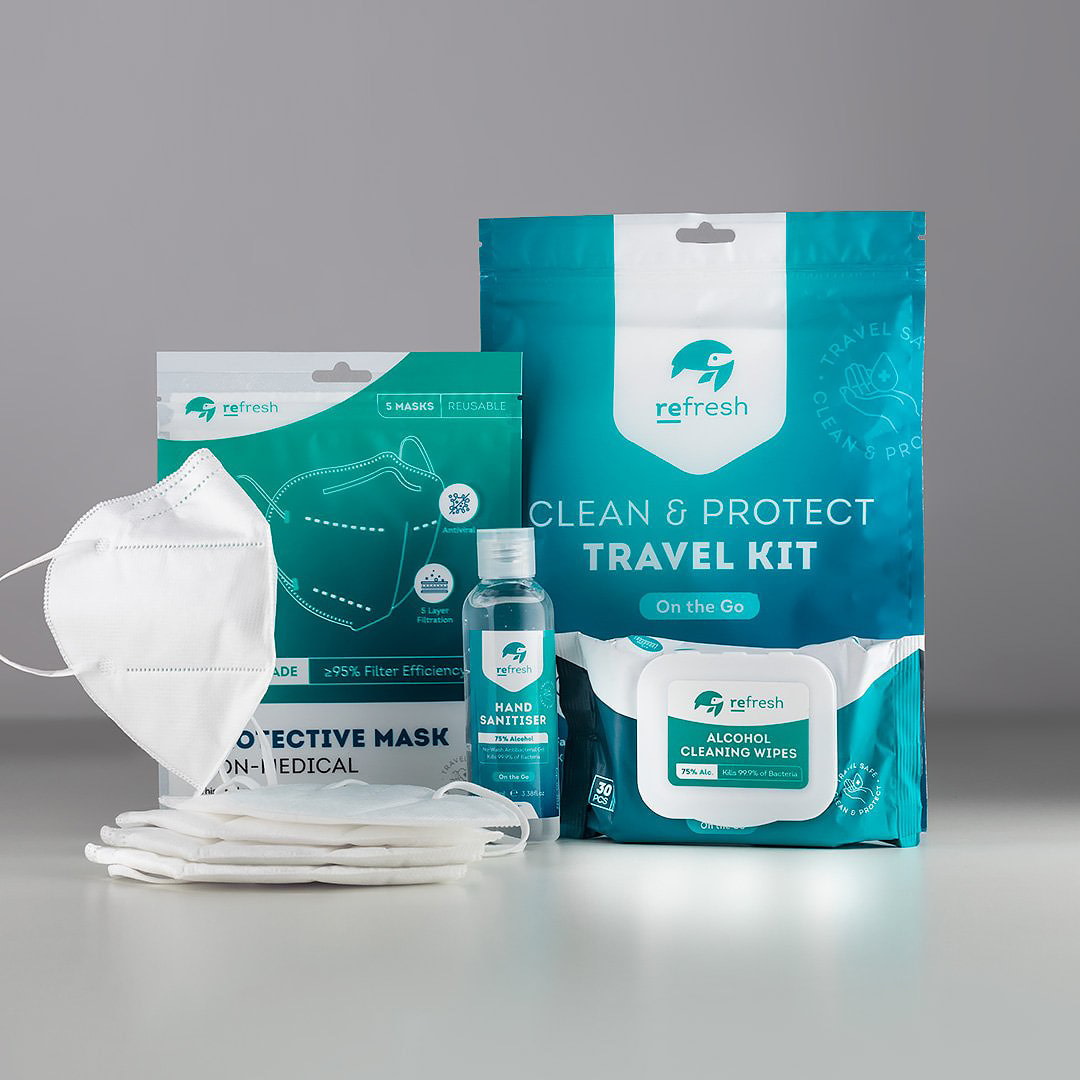 Complete with 5 reusable face masks, a bottle of hand sanitizer, and a pack of cleaning wipes, Trtl's Clean & Protect Travel Kit is a reliable companion on trips, work commutes, or days out with friends and family.
Both the wipes and hand sanitizer contain 75% alcohol, providing effective cleaning of hands and surfaces, while the adjustable KN95 face masks are designed to filter out 95% of airborne particulates.