Vienna's grand imperial architecture and brilliant historical landmarks flood the city with photo opportunities. Splendid baroque palaces and opulent coffeehouses line its elegant streets, while artfully landscaped gardens add to the Austrian capital's timeless royal flair.
Naturally, there are sights worth capturing around every corner, but to make your work easier and less time-consuming, we've put together a classic list of Instagrammable locations that you definitely won't want to miss.
From plazas to palaces, here is a guide to the best photography spots in Vienna, as well as when's best to visit them.
Belvedere Palace Gardens
In the gardens surrounding the glamorous Belvedere Palace, there are endless possibilities for capturing beautiful shots. For starters, you have several views of the stately baroque palace, either from across a reflecting pool or looking up past fountains and gardens.
But the gardens themselves are a delight, too, with gorgeous arrangements and hedgerows. Finally, the Belvedere Palace Gardens offer an interesting vantage point for photos of Vienna's skyline.
Best Time: Afternoon
Location: 27 Prinz Eugen-Straße, Third District
Ferstel Passage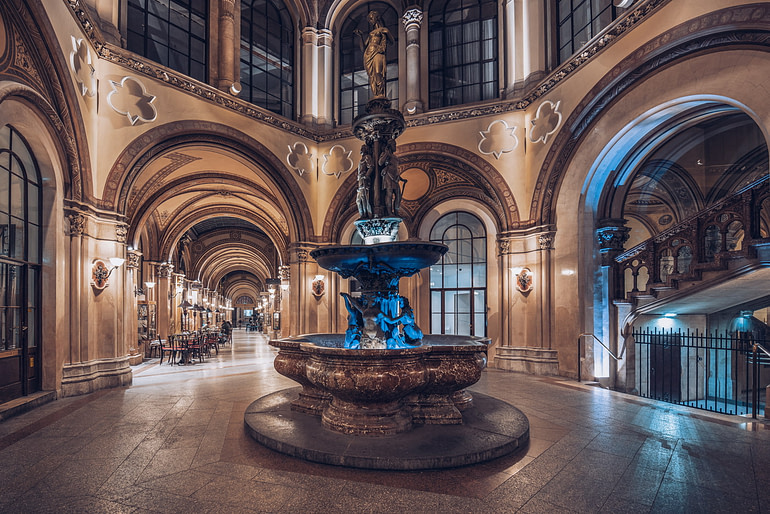 Many visitors don't know that there are a handful of semi-hidden passages that run through parts of Vienna's historical center. Without question, the most photogenic is the Ferstel Passage, an elegant arcade that passes through a cluster of historic noble palaces. Ornate skylights and arches make for a grand spectacle here, as does the classic indoor water fountain in the passage's light-filled courtyard.
Best Time: Daytime
Location: From Herrengasse to Freyung, First District
Graben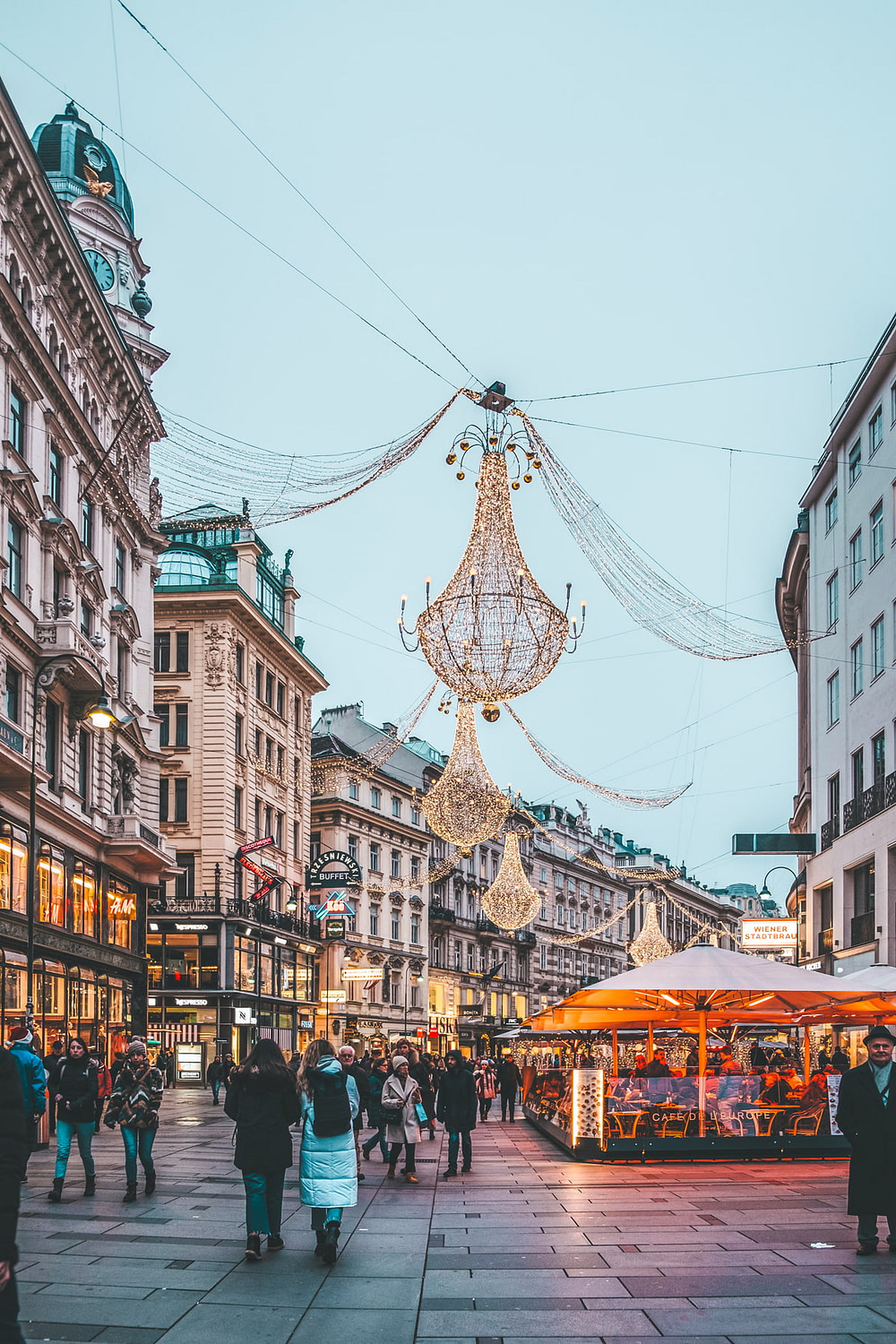 Probably the most famous street in all of Vienna is Graben, a pedestrian boulevard right in the heart of the city. Photo opportunities here abound, from glimpses of St. Stephen's Cathedral up one end to the fountains and elaborate Plague Column that line it. Graben is a particularly special spot come Christmastime when large chandelier-shaped lights are strung up overhead.
Best Time: Any time, but particularly nights around Christmas
Location: Graben, First District
Michaelerplatz
There may be nowhere else in the city that quite sums up the grandeur of Vienna as well as Michaelerplatz. This open circular plaza sits before one wing of the majestic Hofburg Palace and its gleaming white baroque façade. There you'll see two magnificent fountains flanking the main gate and traditional horse carriages parked out front, helping to complete the scene.
Best Time: Morning or evening
Location: Michaelerplatz, First District
Karlskirche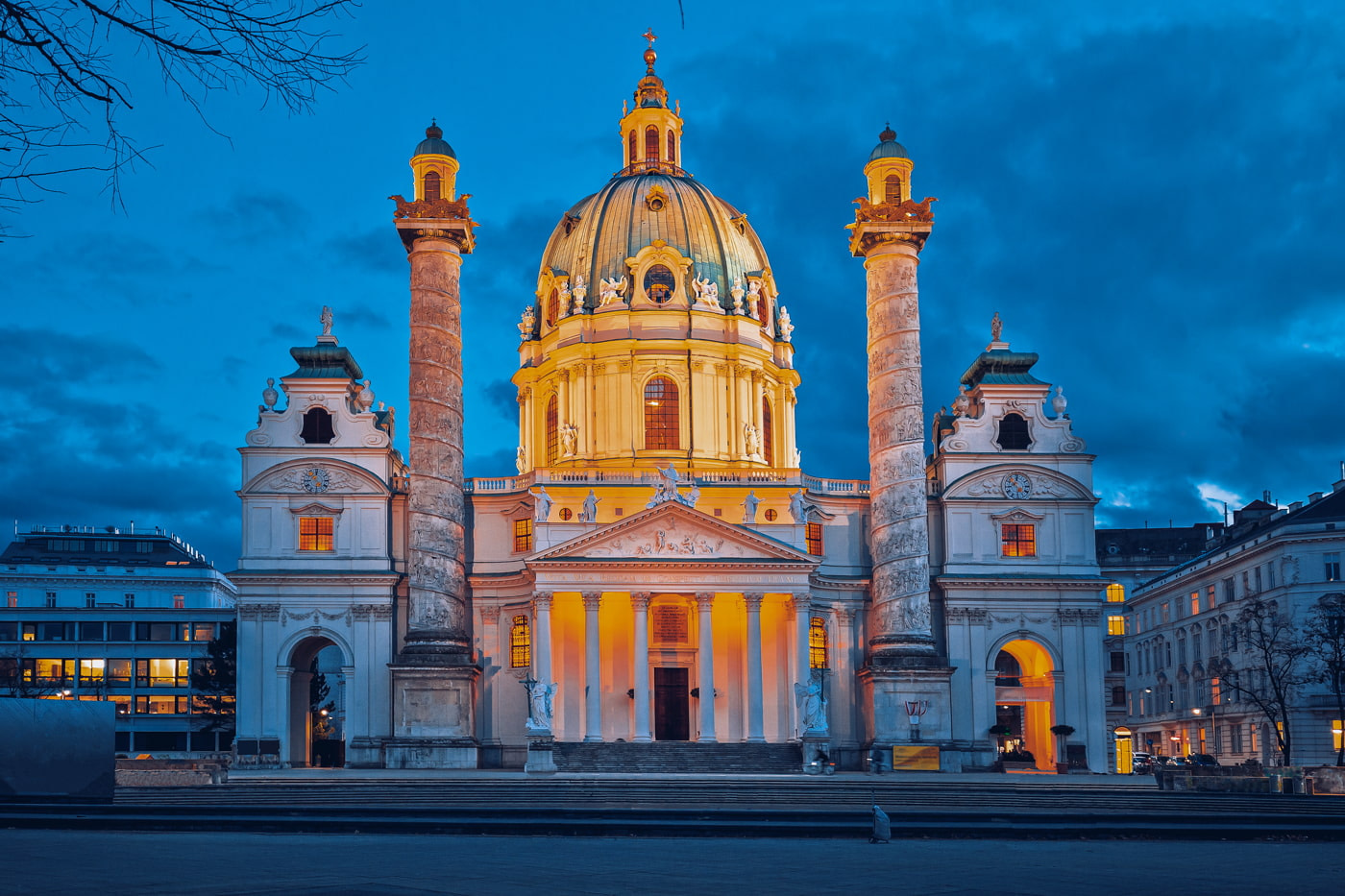 The second most famous church in Vienna after St. Stephen's Cathedral, Karlskirche is an iconic landmark made to be photographed. That's thanks to its baroque design, bronzed dome, and the two ornate columns that flank it on either side. With a leafy park and a large reflecting pool directly in front of it, there really are countless opportunities for a great shot.
Best Time: Afternoon or evening
Location: Karlsplatz, Fourth District
Vienna Rathaus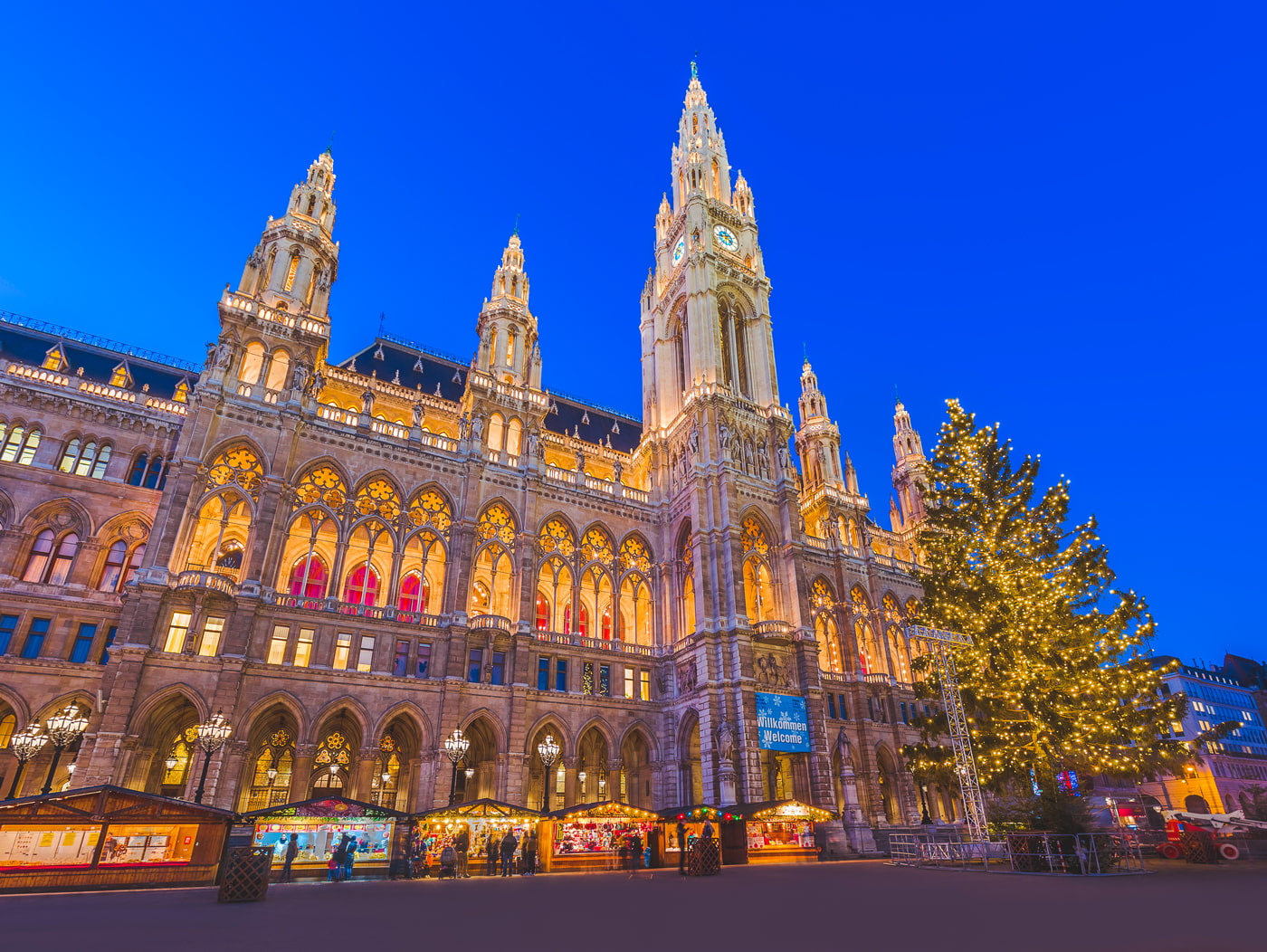 City halls in Europe are usually a safe bet for inspiring photography, and the Rathaus in Vienna is no exception. Thanks to its Neo-Gothic architecture and central tower, the Rathaus stands out from the rest of the city both figuratively and literally. The only real challenge with this spot is that there's nearly always some event or fair filling the square in front, from Christmas markets to film festivals.
Best Time: Any time, but especially blue hour and night
Location: 1 Friedrich-Schmidt-Platz, First District
Schönbrunn Palace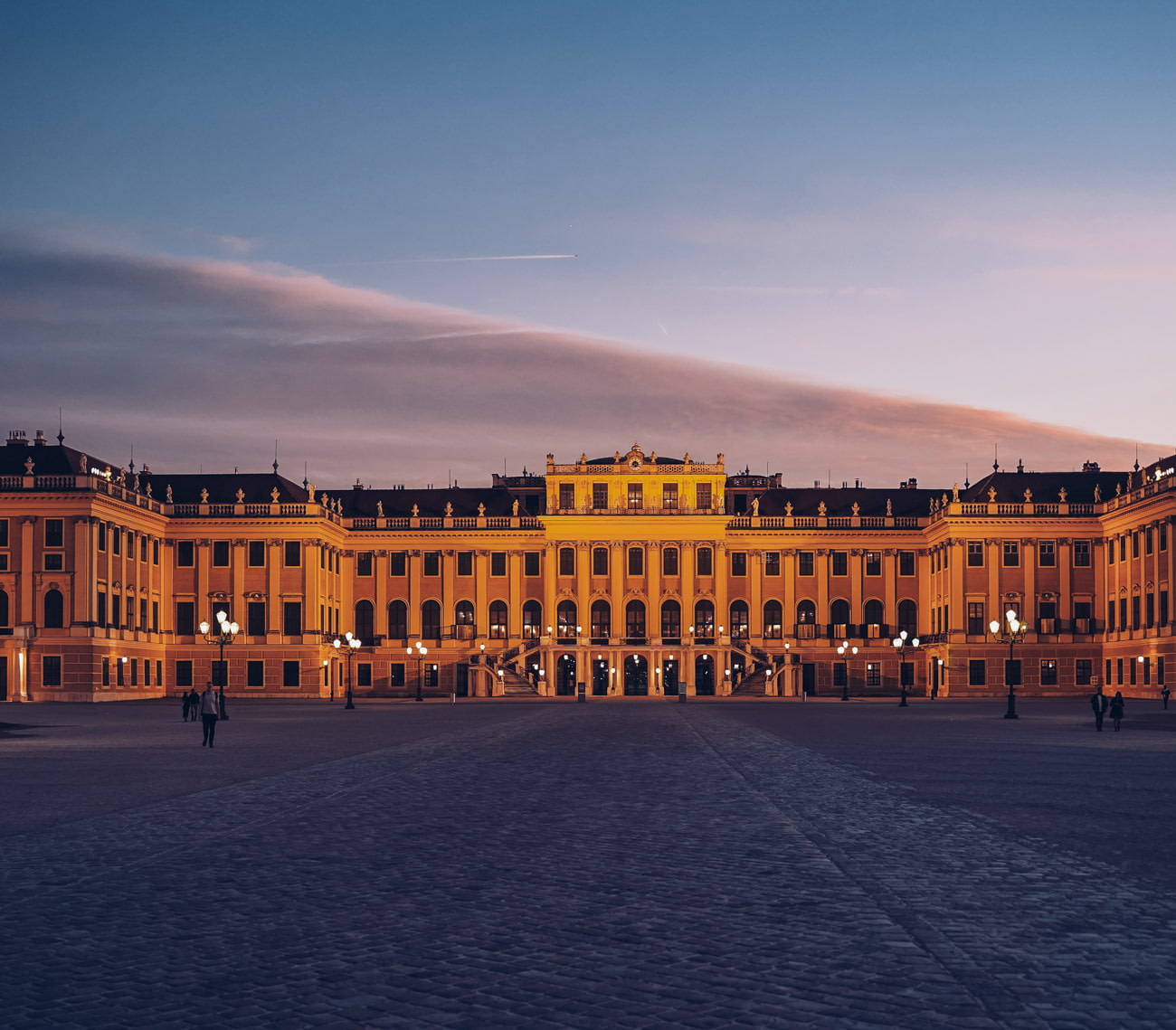 Schönbrunn Palace is one of the most famous tourist attractions in Vienna, and with good reason. The state rooms and private apartments are simply incredible and well worth the tour, but it's actually the gardens that photographers should keep in mind.
While there are sections like the Privy Garden and Maze that require a ticket, the main gardens are open to the public and are stunningly elaborate. You may want to pay for access to the Glorietta, though, as it has the best view of the palace and city skyline in the distance.
Best Time: Opening hours
Location: 47 Schönbrunner Schloßstraße, Thirteenth District
Hundertwasser House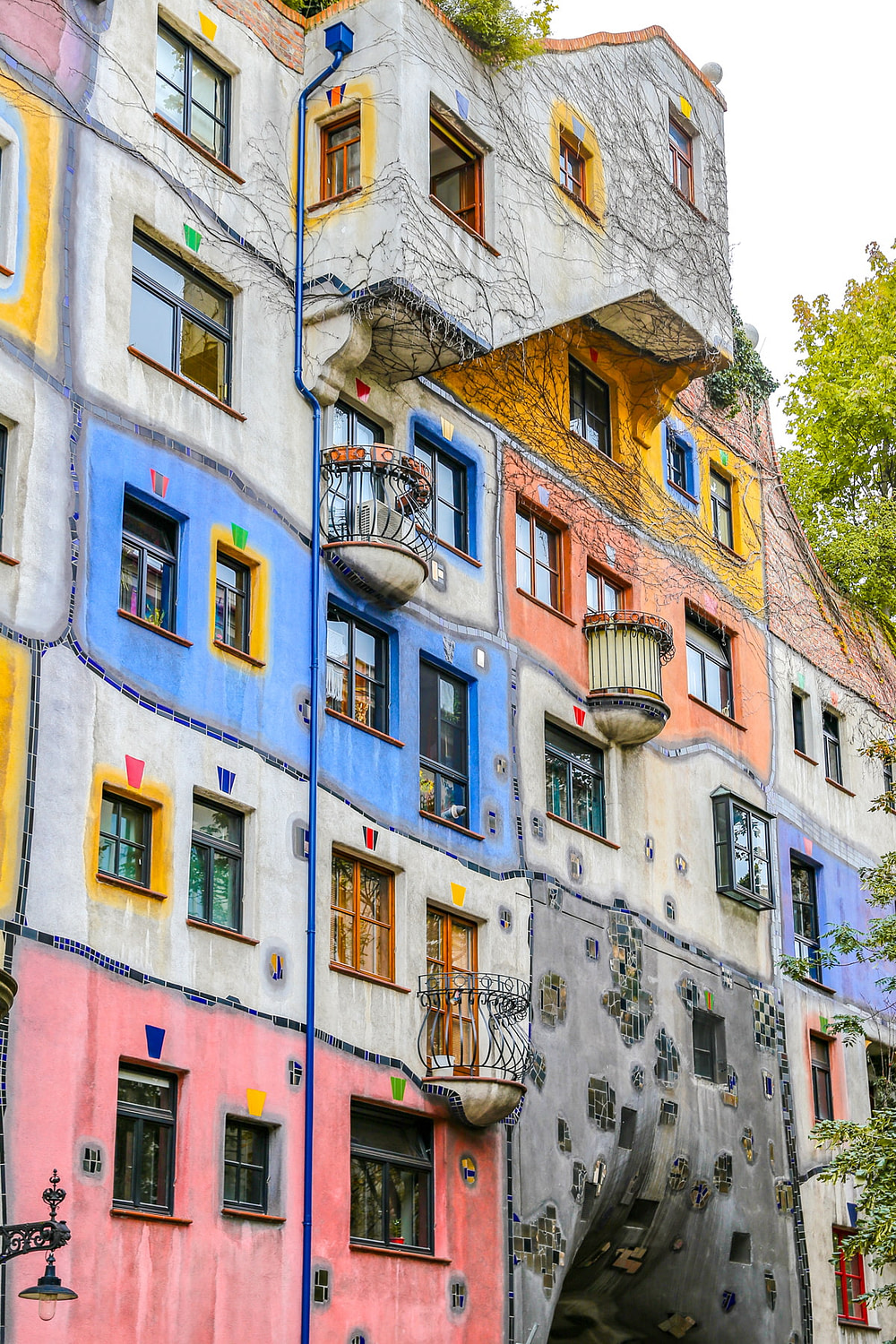 Offering an interesting change of pace from the typically grand architecture of Vienna is the Hundertwasser House, an apartment building that needs to be seen to be believed. One of several designed by Austrian artist Friedensreich Hundertwasser, the look of this expressionist building is all over the place in the best kind of way. The most popular shot here is of the side façade that looks like colorful blocks stacked on top of another.
Best Time: Afternoon
Location: 36-38 Kegelgasse, Third District
Gerstner Salons Privés
Vienna is famous for its coffeehouses and their elegant interiors, with the salon on the top floor of Café Gerstner K. u. K. Hofzuckerbäcker the most beautiful of the lot. You'll need to make a booking to be up here, but the palatial décor with chandeliers hanging from the ceiling is perfect for Instagram. And let's not forget the coffee and cake either, since this was once the pastry shop to the Imperial Court.
Best Time: During opening hours
Location: 51 Kärntner Straße, First District, Vienna
Kahlenberg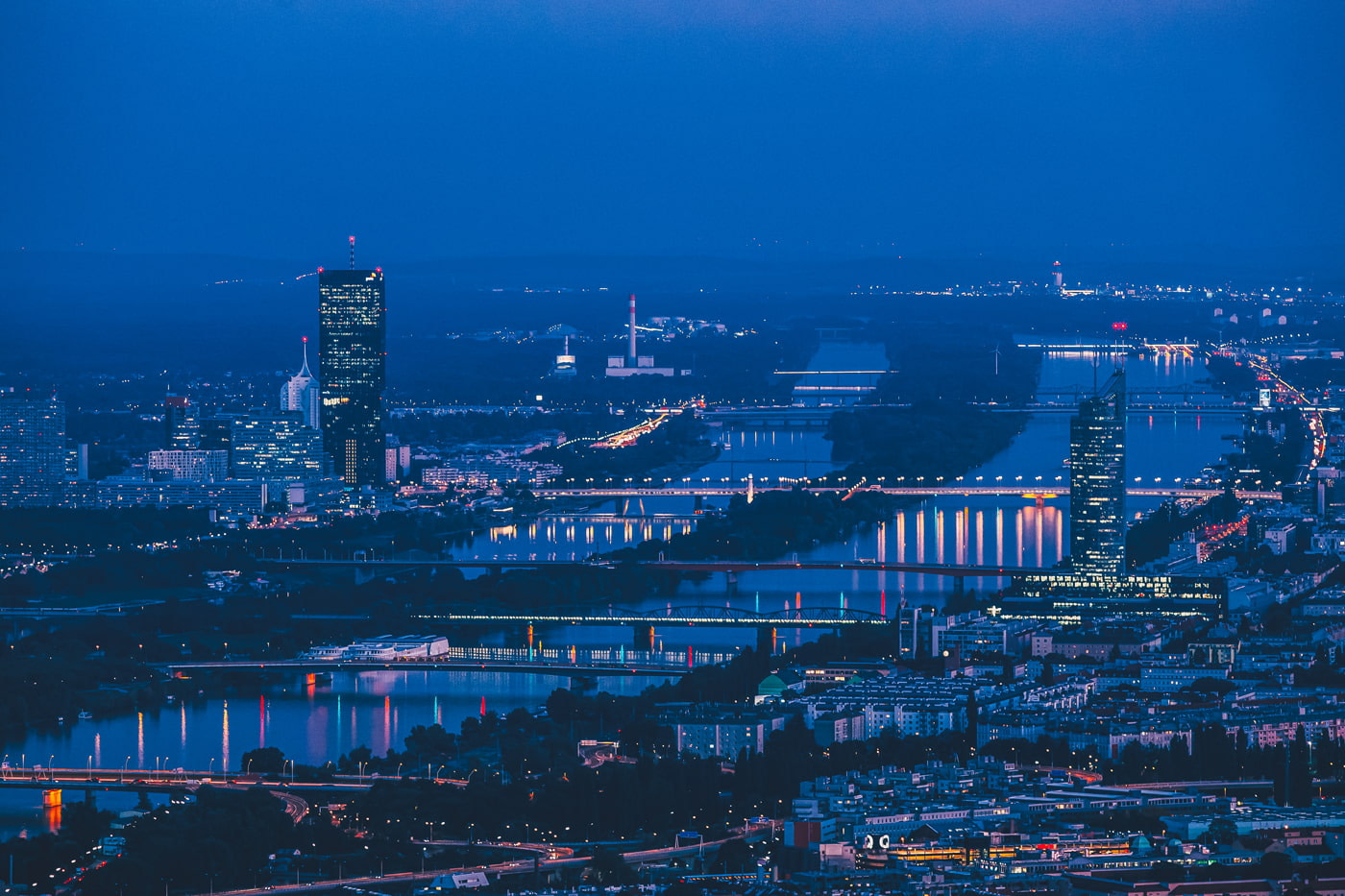 Leaving the city center behind, head into the outskirts for the views from the hill of Kahlenberg. Standing up on the Kahlenberg Panoramic Viewing Terrace overlooking Vienna, you're treated to fantastic panoramic views right across the city. You get the rolling vineyards of Grinzing leading to the landmarks of the city while the split arms of the Danube stretch off into the distance.
Best Time: Afternoon and sunset
Location: Am Kahlenberg 3, Nineteenth District