Paris' fresh spring weather and its gardens in bloom make for the perfect scene to indulge in the finest outdoor pleasures that the City of Light has to offer.
From world-renowned parks and atmospheric street markets to festivals and chic sidewalk cafés, there's plenty to see and do in Paris these days. Springtime in the capital of romance comes with wonderful events and lots of entertaining opportunities.
As Audrey said, "Paris is always a good idea". And while each season has its own special charm in the City of Love, I think we all agree that spring – maybe more than any other period – is a wonderful time to explore Paris, stroll beneath its serene blue skies, and take in the culture, history, and picturesque scenery around.
Here are seven reasons to visit Paris in spring:
The Night of Museums (Nuit des Musee)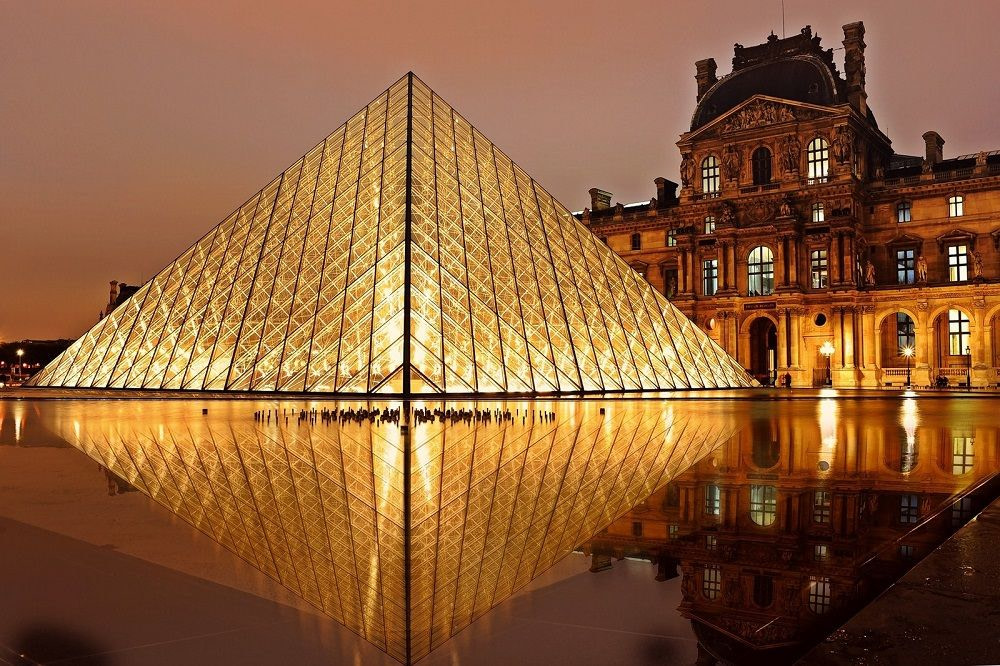 With glories such as Le Louvre and Musee d'Orsay, there's no wonder Paris' rich variety of museums draws millions of tourists each year. And who can blame them? Paris is a paradise for culture buffs, with an abundance of world-class museums, art galleries, and cultural events, not to mention the outstanding monuments, the literary cafés, and the storied boulevards that still retain the romance and charm of the '20s.
May finds the city celebrating the Nuit des Musee (Night of the Museums), a cultural event that allows nighttime revelers to visit some of Paris' great museums. For one night only, various art centers and galleries across the city open their doors so that locals and visitors alike can enjoy culture in a wonderful, different way: late at night and completely free of charge.
Much has been said about Paris, both good and bad, but no one can deny the unparalleled artistic treasures sheltered in its museums. It will probably take a lifetime to explore them all, but this event seems a great opportunity to begin taking steps.
The Night of the Museums happens all over France on May 13th, 2023.
The Parks and Gardens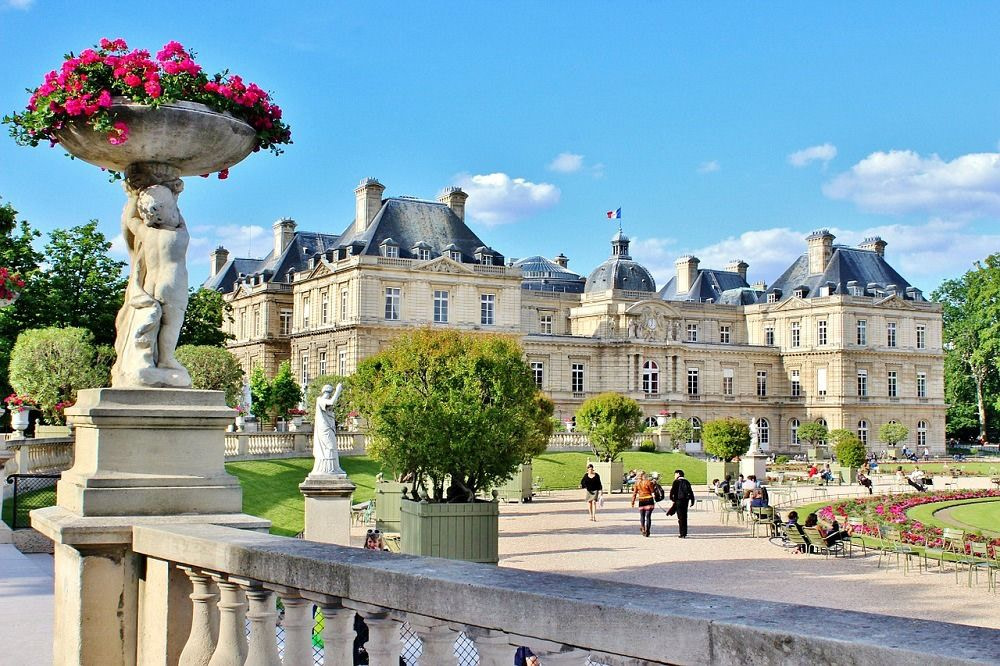 Right between winter thawing and the noisy summer crowds, Paris exudes a special atmosphere of elegance, freshness, and joie de vivre. The streets come to life and the city's exquisite parks and gardens are bursting with vivid colors and inviting scents.
From the famous Luxembourg Gardens to the lesser-known Buttes-Chaumont – a gem of a park tucked away in the city's 19th arrondissement, Paris boasts a superb variety of green spaces where you can stroll, picnic, and indulge in all sorts of outdoor entertainment. Exploring the city's collection of parks is also a great chance to learn about its history, soak up the fascinating Parisian lifestyle, and discover some of the most spectacular landscaped gardens in the world.
Don't miss the Garden of Plants – France's main botanical garden; the charming Jardin des Tuileries; the attractive Parc Monceau – with its distinguished English-style layout and peculiar follies; the futuristic Parc Andre Citroen; or The lungs of Paris – Bois de Vincennes and Bois de Boulogne, two delightful expanses of nature on the city's east/west outskirts, with plenty of surprises and open-air activities on offer.
Paris' Café Terrace Culture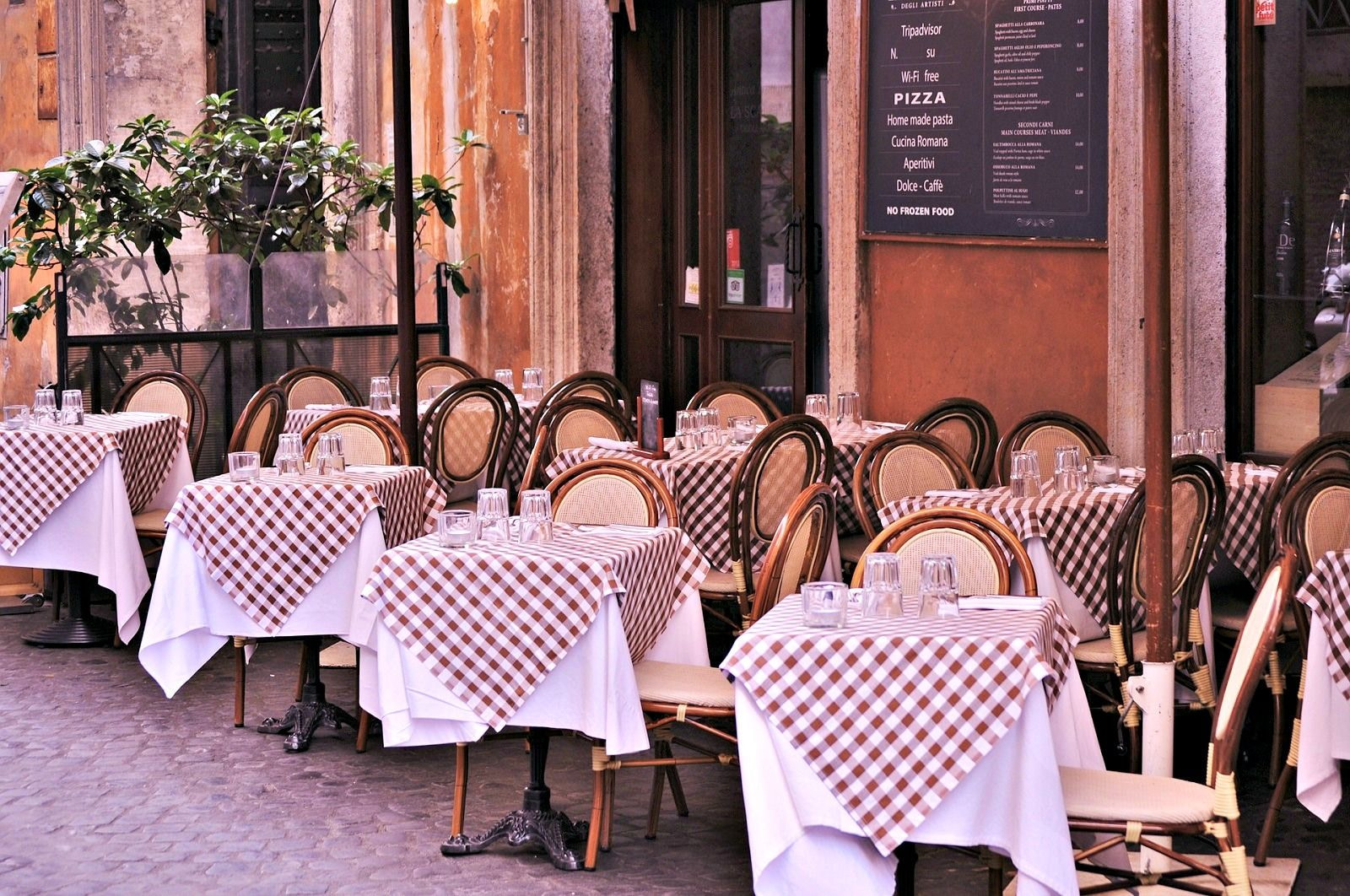 Few things in the world can compete with the café culture of Paris. One of them is the UNESCO-listed Viennese Coffee House Culture, described as an activity that goes around a place "where time and space are consumed, but only the coffee is found on the bill", and the other is certainly the Parisian café terrace culture.
Once the temperatures start to rise, the city's streets fill up with chic assemblies of chairs and tables, each one more inviting than the next.
The sidewalk cafés in Paris, with their laid-back feel, sophisticated decor, and magnificent views, have been around for centuries, playing an essential role in the city's cultural and social life. And spring is a wonderful time to enjoy them in their full splendor – not too many crowds, but just enough buzz to live up the atmosphere.
You can find them at any corner, teeming with activity from morning till late in the evening. Have a sit and indulge in Parisian delicacies while watching the world go by!
For a truly memorable experience, pick something full of character, maybe a literary café such as the elegant Café de Flore on Bld St Germain or Le Select – Hemingway's favorite hangout in Montparnasse. Otherwise, go for an old favorite or a spot with a breathtaking view over the city. Au Petit Suisse near the Luxembourg Gardens or the gorgeous Café Richelieu on the first floor of the Louvre are some excellent choices, as well.
The Atmospheric Markets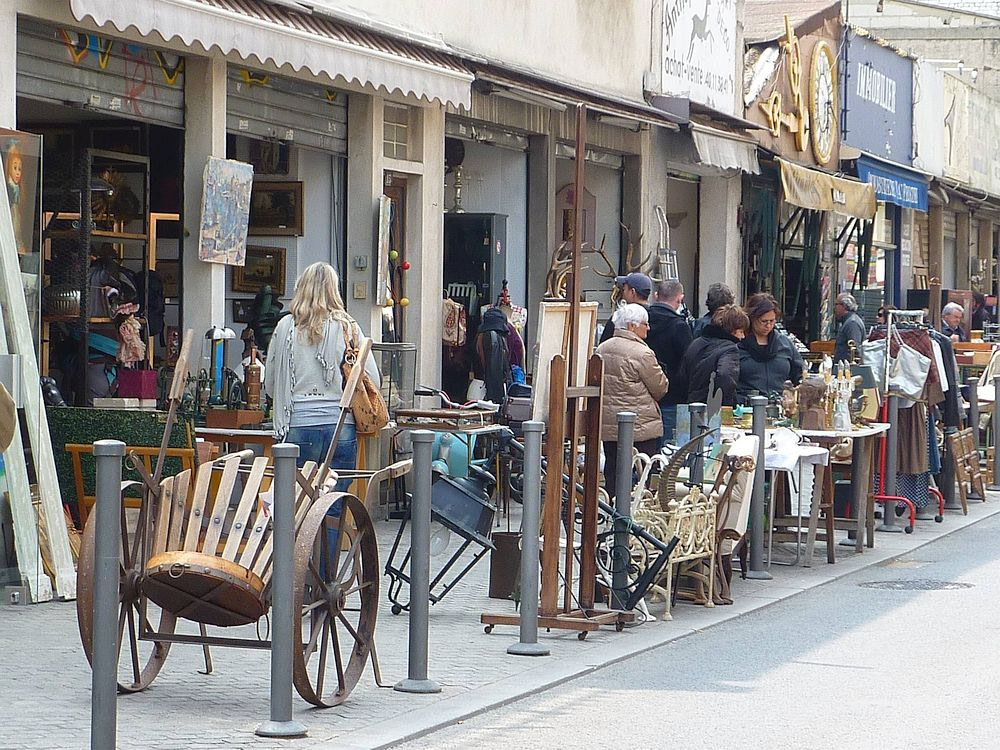 Paris is brimming with charming markets offering everything from food & drink to books and antiques – and spring is an excellent time to explore them. Whether you're looking for fresh garden produce, unique vintage goods, or just want to immerse yourself in the local culture, the French capital offers an outstanding variety of permanent, weekly, covered, or outdoor fairs to choose from.
Some of the finest markets in Paris include Les Puces de Saint-Ouen, Marche Paul Bert, Les Puces de Montreuil, and Marche de Porte de Vanves – all perfect for antique lovers and bargain hunters; as well as Bastille, Mouffetard, Marche Rue de Dejean, Marché des Enfants Rouges, and Boulevard Raspail – ideal for foodies.
Villette Sonique Festival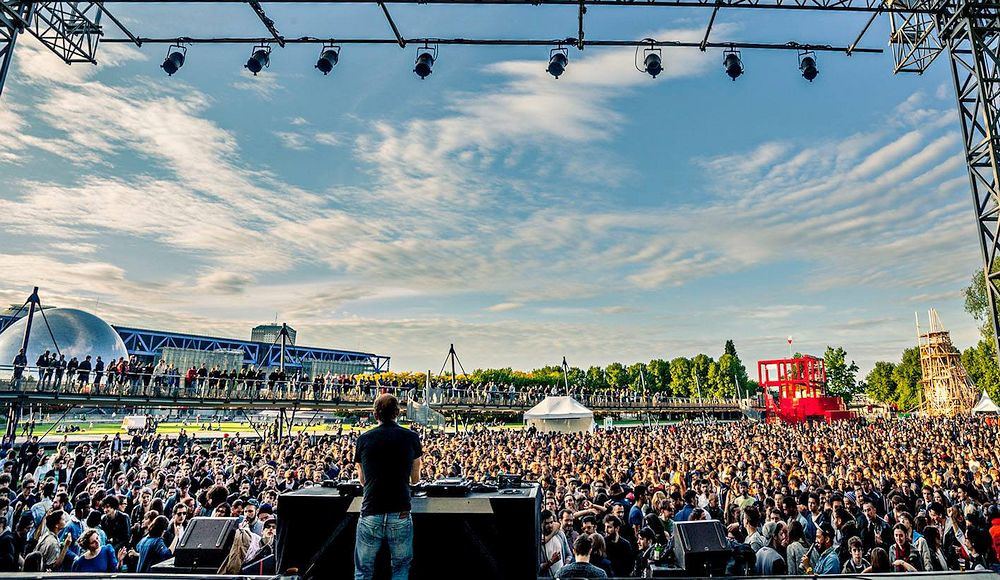 Founded in 2003 as a two-day music event, Villette Sonique has become one of the loudest festivals in Paris, bringing thousands of indie, rock, and electronic music enthusiasts to the sprawling Parc de la Villette each year. For five crazy days, visitors have the opportunity to indulge in some excellent live tunes performed by famous underground bands and independent artists.
This year (2023), the event takes place during May and promises an equally electrifying program. Besides concerts, Villette Sonique offers a plethora of interesting activities, such as workshops, meetings, and child-friendly music fairs.
Easter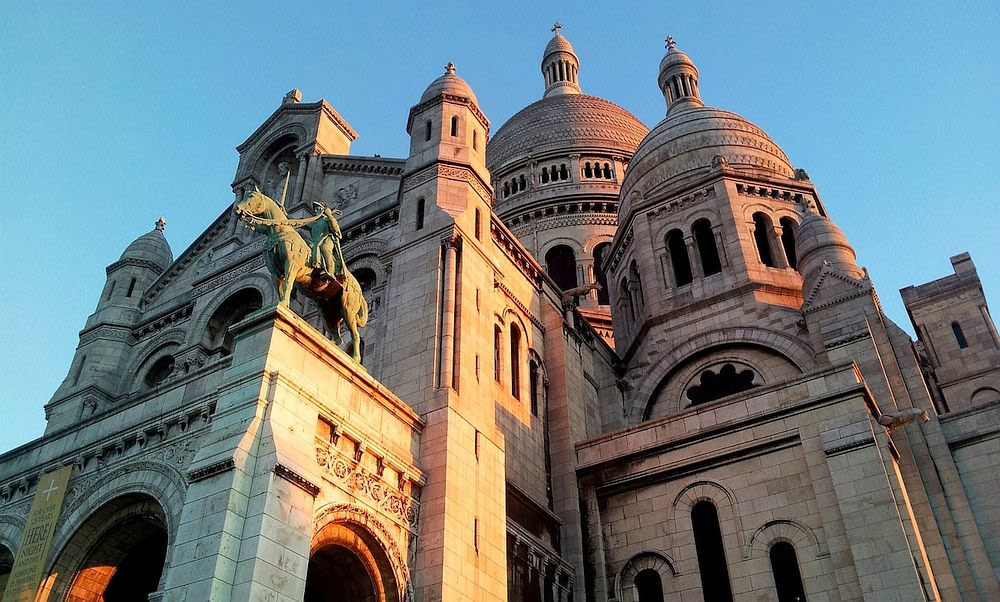 Easter in Paris is all about fabulous church services, fun egg hunts, and spectacular chocolate creations.
All the patisseries and chocolatiers throughout the City of Light decorate their windows with artful Easter goodies, but some of them really stand out for their brilliance and originality. For some particularly striking displays, visit Pierre Hermé near Saint Sulpice, Patrick Roger on Boulevard St. Germain, or one of the exquisite boutiques of Jean-Paul Hévin.
If you're spending Holy Week in Paris, attending mass in one of the capital's splendid cathedrals is a must. Sacré-Cœur will be holding special Easter events during this time of year, while the gorgeous La Sainte-Chapelle on the Ile de la Cité will delight visitors with unforgettable classical music concerts.
Easter is also a wonderful time to take your kids to Paris, as most of the parks and gardens in and around the city organize large-scale egg hunts and other fun activities for the little ones. The biggest event of this kind in France takes place at Chateau Vaux-le-Vicomte, less than an hour from Paris.
The Romantic Picnics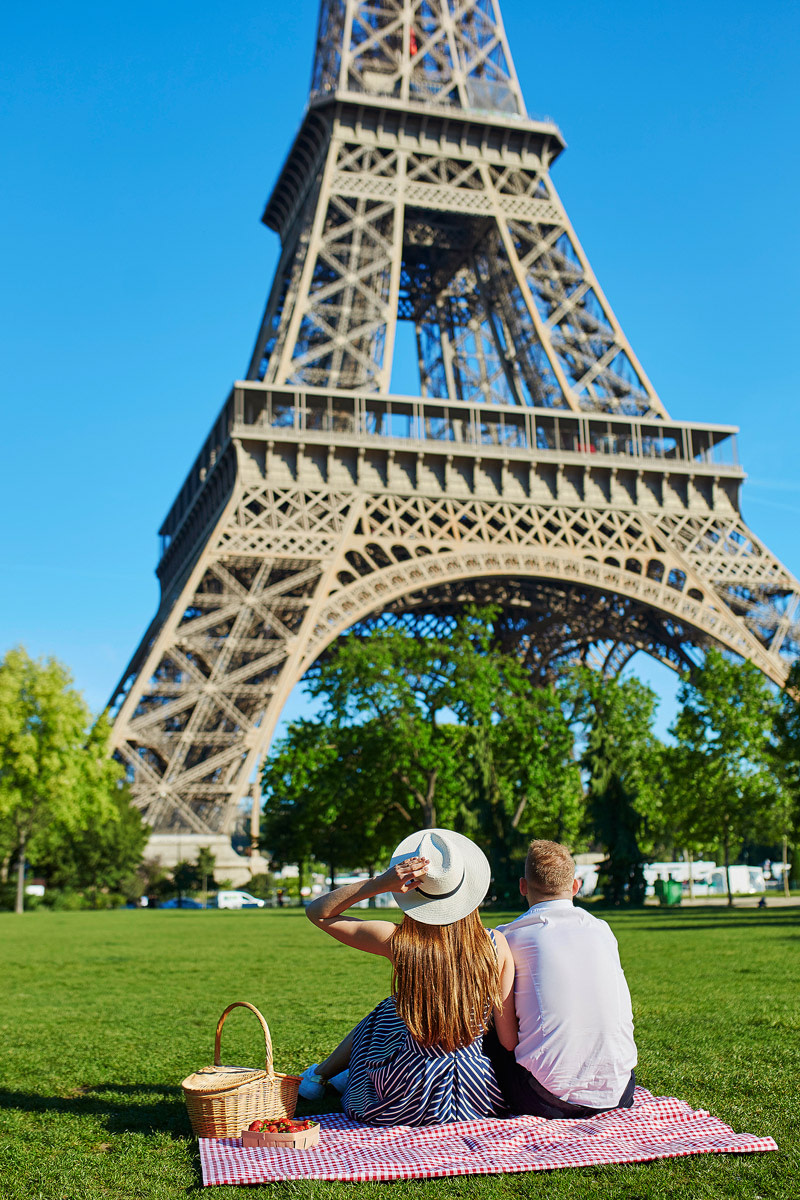 There's nothing like a picnic in Paris, in the fresh spring air. The city is brimming with fantastic locations for enjoying alfresco meals, from canals and gardens to coveted spots in the shadows of its famous monuments.
For a classic Parisian picnic, opt for iconic destinations such as Champ de Mars in front of the Eiffel Tower, the manicured lawns of Jardins du Luxembourg, or the Seine. If the banks of the Seine are too touristy for your tastes – and chances are they will – pack your basket and head to Canal St Martin in the 10th arrondissement, an area especially popular with students, bohemians, and creative types.
Place des Vosges in the heart of the Marais and Versailles' magnificent French gardens outside the city are equally charming places to unfold a blanket and bask in the sun while enjoying a crusty baguette with delicious cheeses and a nice glass of wine to match.