Barefoot luxury meets adventure at Nkwichi Lodge, a secluded eco-chic retreat on the eastern shores of Lake Malawi in Mozambique.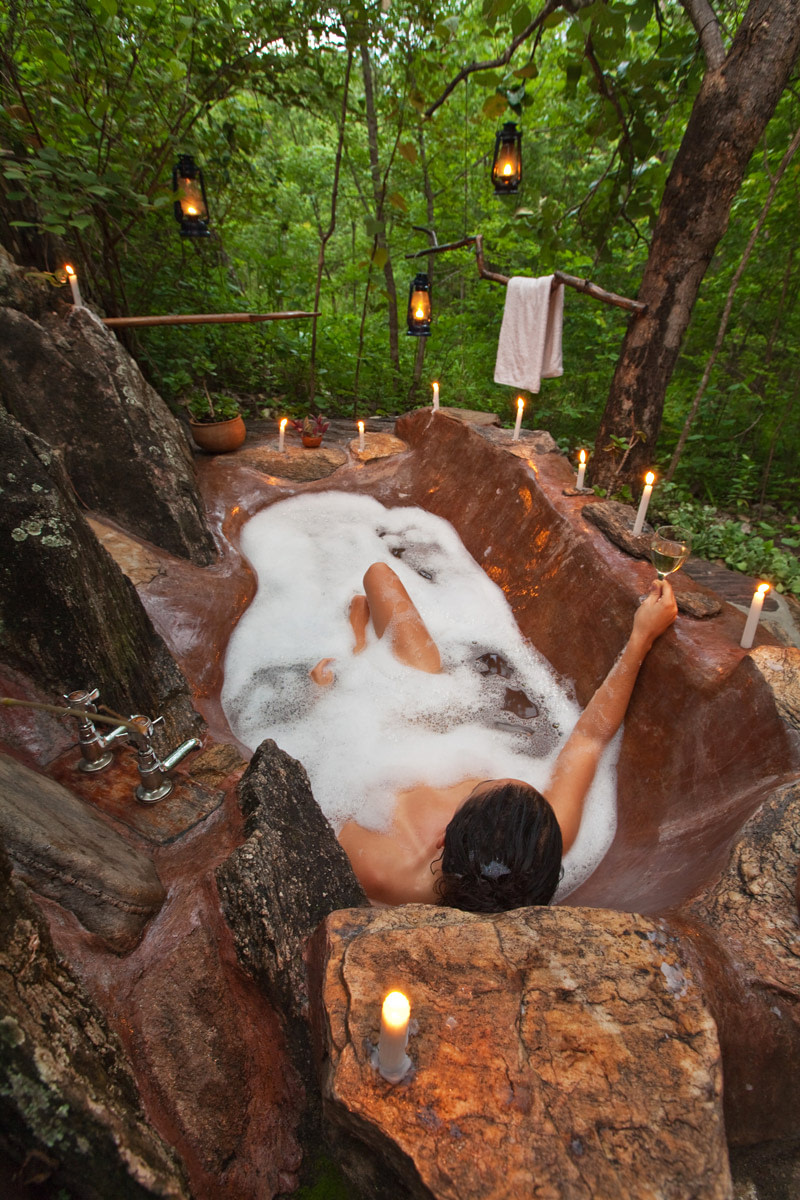 With only six chalets and two private houses, Nkwichi offers guests an African experience unlike any other. Pristine natural beauty and a wealth of activities are its main attractions, but those looking for absolute tranquility will also find it in spades, in the lodge's blissful accommodations. Outdoor pursuits span a wide range, from bird watching to cultural excursions in local villages to some of Africa's best freshwater snorkeling.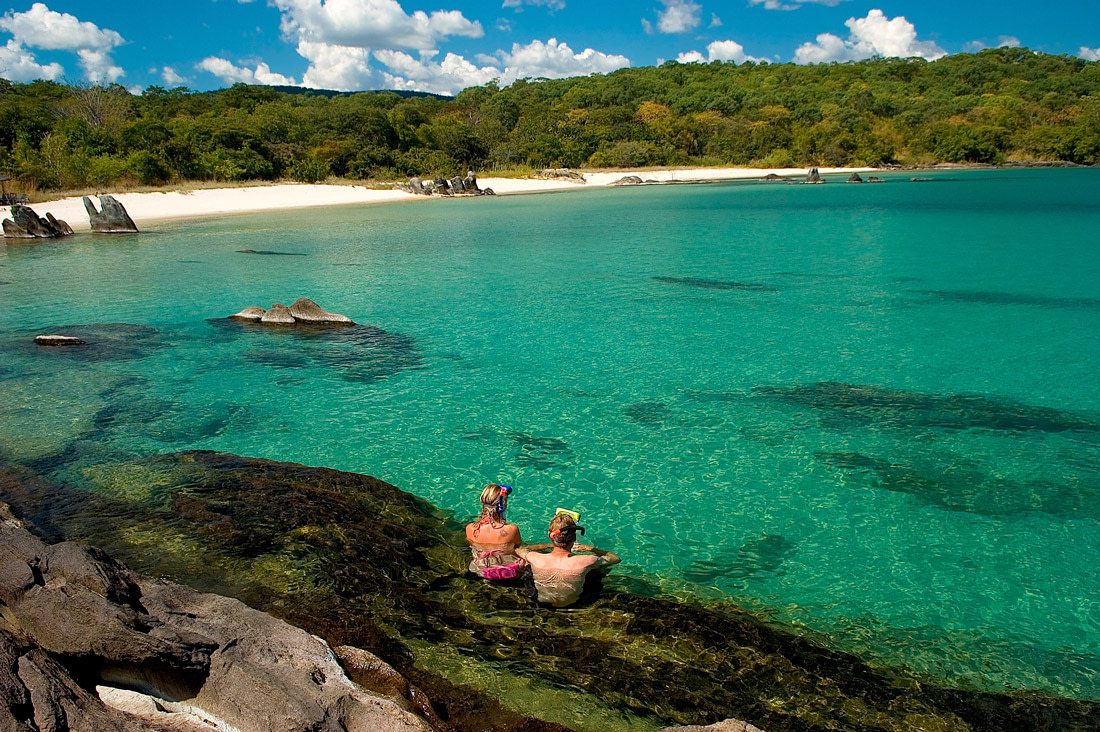 Nevertheless, the lodge is noted for its commitment to the community's development and the encouragement of education, with a staff comprised mainly of Nyanja people from the surrounding villages. This ensures a friendly, personalized service experience, tailored to the needs of each visitor, whether it be sleeping under the starry night sky, a picnic on a secret white-sand beach, or a romantic dhow cruise at sunset.
Built around trees, using local natural materials, all individually styled chalets feature beautiful rustic chic interiors with huge four-poster beds and handcrafted wooden furniture. The showers sit outside under the trees, and most units boast decadent soaking tubs, some carved out of indigenous rocks.
Ideal for groups and families, the villas raise the bar with private lake/beach access, personal chefs, and a dedicated Guest Services team. Their open concept design moves freely onto glorious alfresco living spaces, blurring the lines between the indoors and outdoors. Guests are also pampered with fantastic open-air bathrooms and lovely views across Lake Malawi.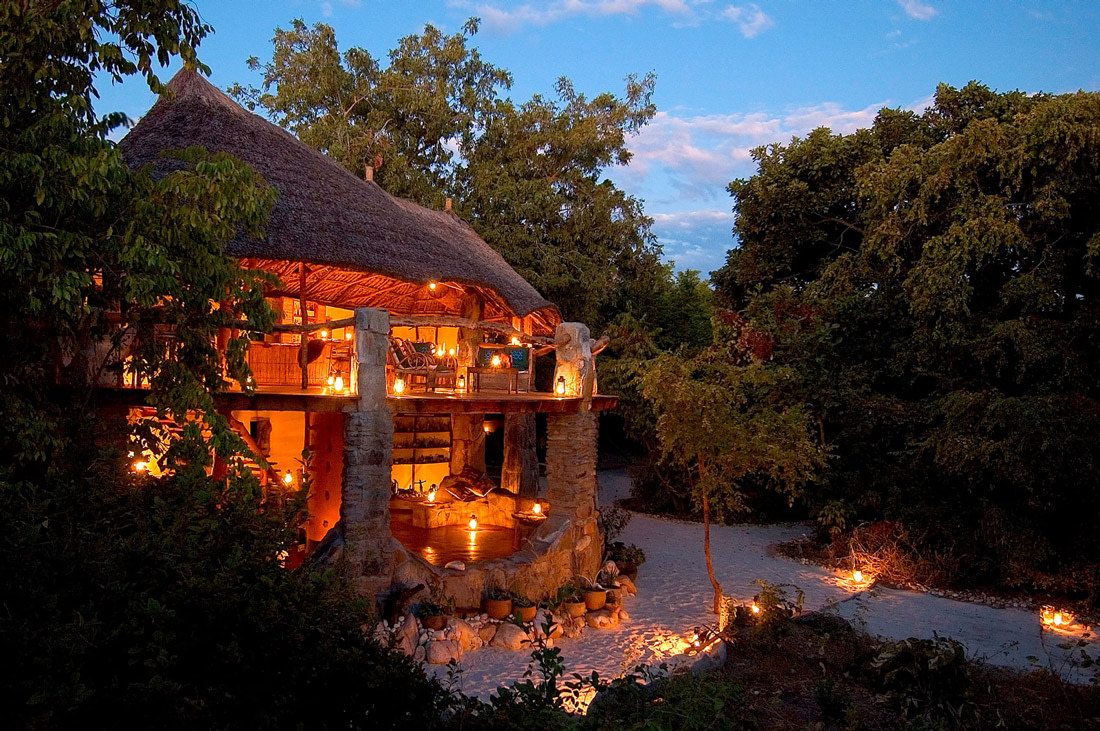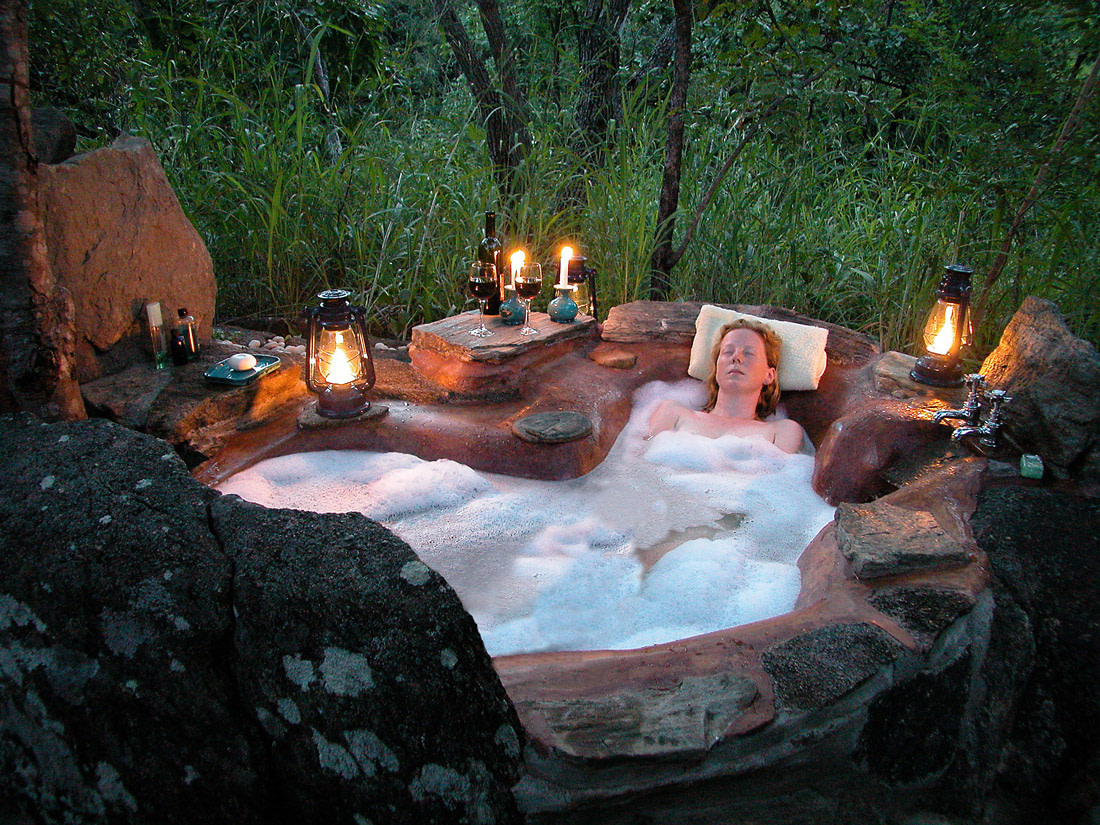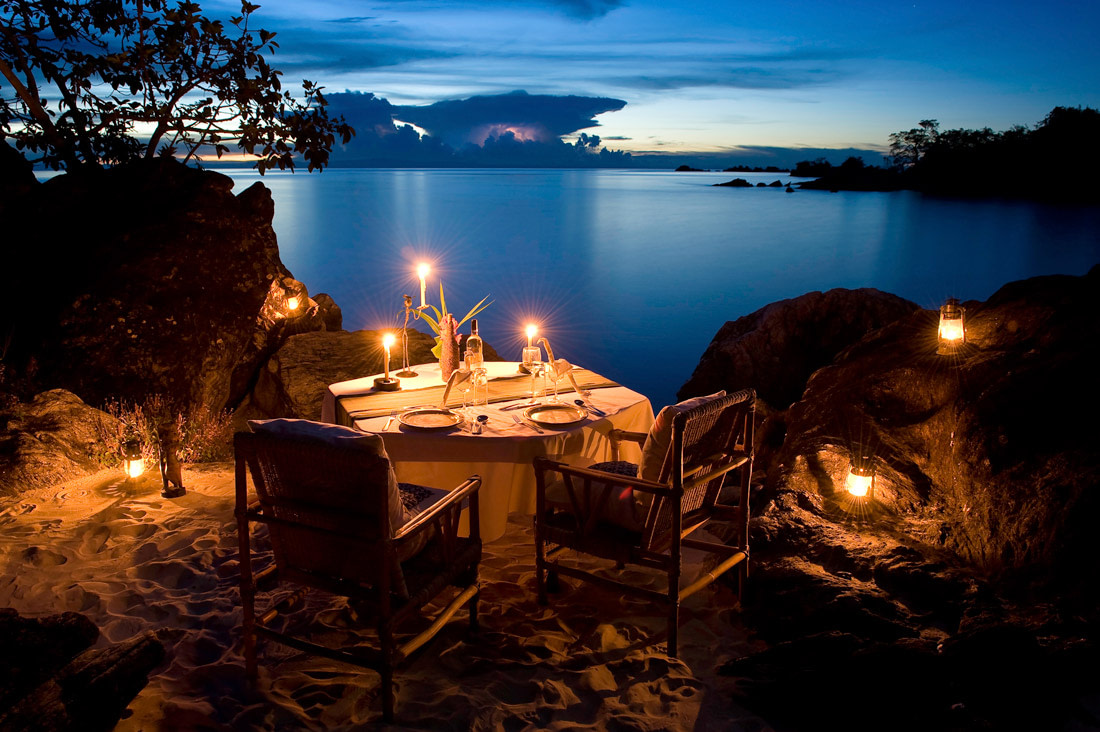 For a night to remember, nothing beats sleeping under the open sky in one of Nkwichi's unique 'Lake of Stars' beds.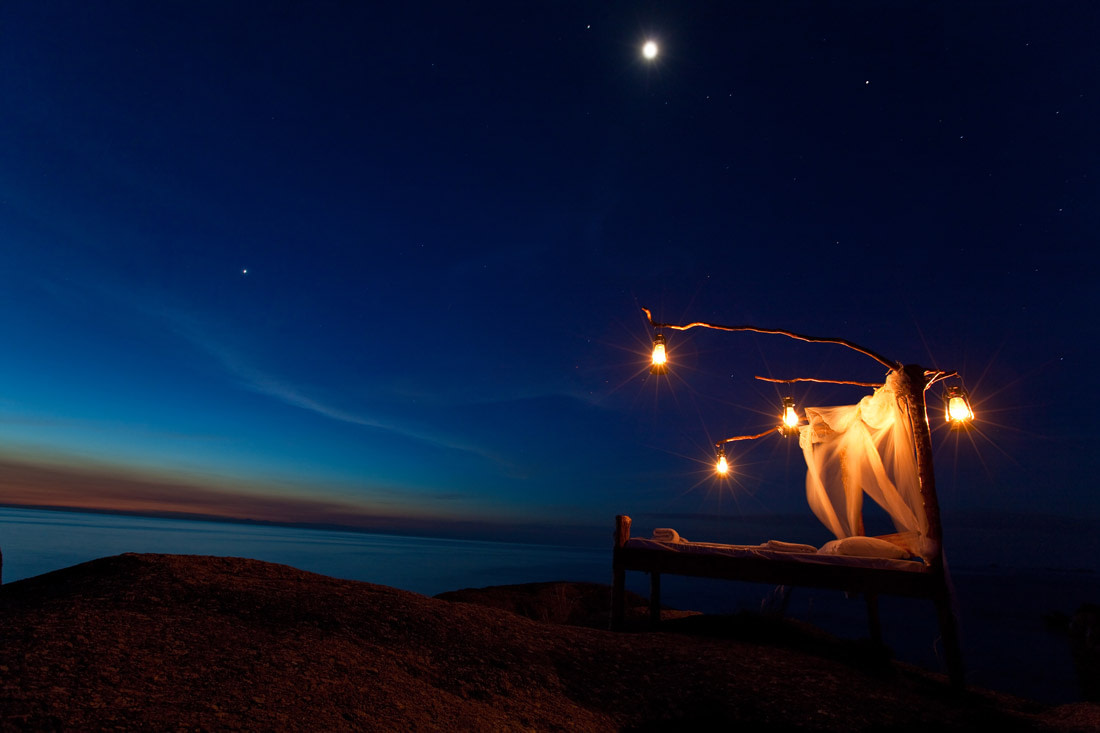 Whether set on a private rock island or a pristine beach lined with baobabs, these outdoor beds dressed in plush linens and surrounded by wild, beautiful nature immerse guests into the sounds and scenery of this remote corner of Africa.