Tulum is one of the jewels of the Mayan Riviera, popular for its historic ruins, vibrant culture, party scene, and gorgeous ocean views. But the natural wonders of this jungle paradise are complemented by a high-end design and culture scene that's booming in town, with top architects and designers taking inspiration from the local culture to create bold, new innovative places to appreciate art, hit the dance floor, or get away from it all.
Pairing the beauty of nature with the beauty of creativity and ingenuity, these are Tulum's most beautiful addresses.
Tulum Treehouse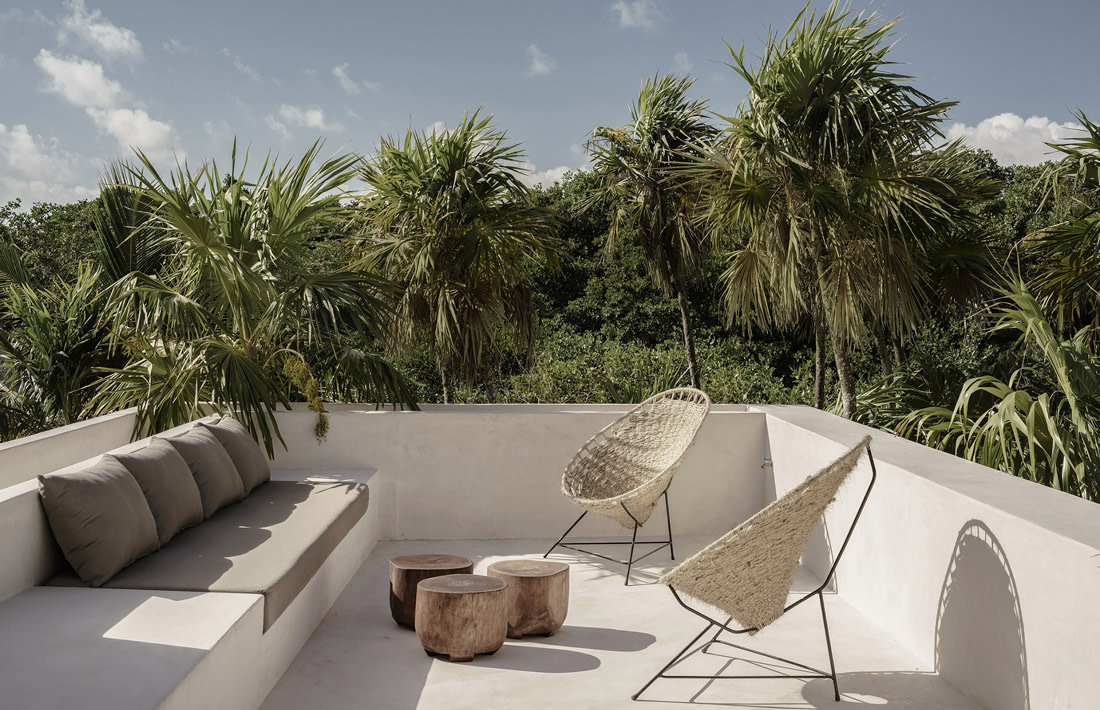 Minimalist and elegant, the Tulum Treehouse is a visionary effort to blend the aesthetics and ambience of the Yucatan jungle with the refined, trendy feel of modern, scaled-back architecture.
Designed by CO-Lab and incorporating local wood and other design elements from local culture, the house can be rented either in its entirety or on an independent room basis. With its breezy open design, cool color palette, and close proximity to Tulum's best restaurants and attractions, this is the perfect getaway for design lovers.
Gitano Tulum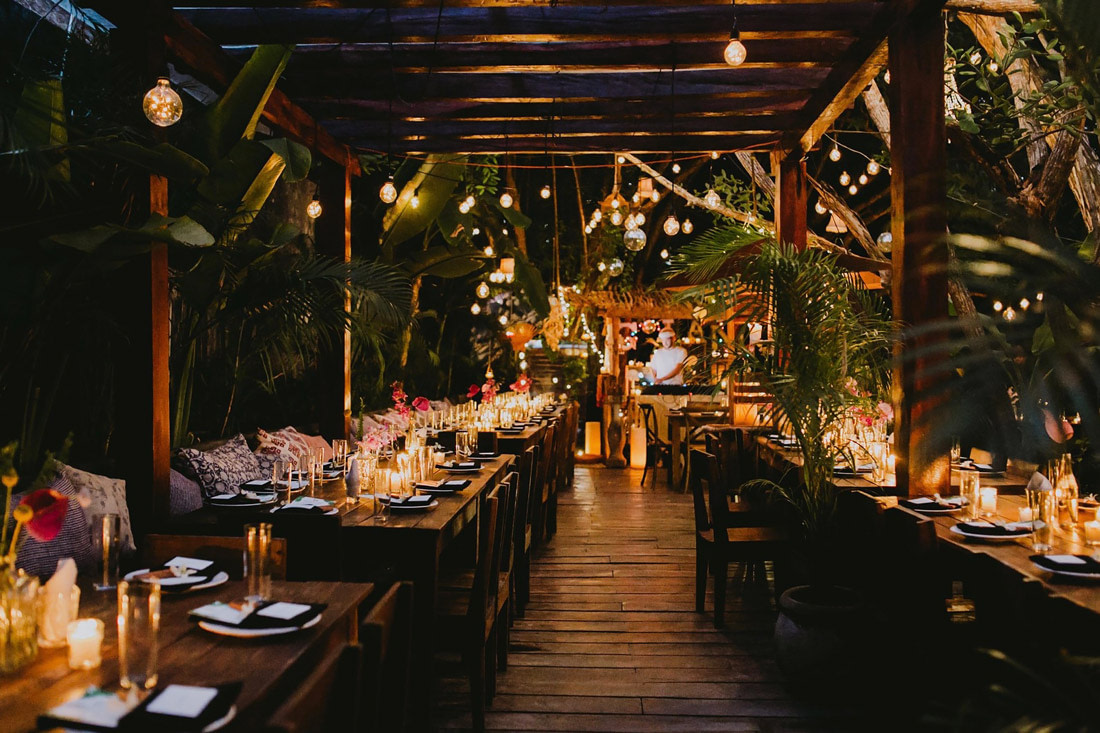 Lush jungle foliage meets chic upscale Tiki bar at Gitano, one of Tulum's top night spots, famous for serving up modernized takes on traditional Mexican dishes and a Mezcal-centric cocktail list that'll get you in the mood for dancing to those jungle beats.
An open, indoor-outdoor seating plan, dark wood and metal furniture, boho furnishings, and colored lights hanging between the palm trees complete this luscious tropical vision. Their newest addition, the Jungle Room, adds sultry Havana vibes to the mix with its tiled floor, textured walls, and low lighting – a perfect setting for a mezcal tasting.
IK Lab Art Gallery
Swooping curves, uneven surfaces, and visceral connections with Mother Nature (literally: you need to take your shoes off) are just some of the concepts at the heart of this new cultural and arts center in downtown Tulum, designed by Jorge Eduardo Neira Sterkel and transformed into a reinvention of the traditional gallery space by the IK Lab under the stewardship of Santiago Rumney Guggenheim (yes, those Guggenheims).
The walls – made with vines and clear fiberglass – infuse the space with natural light and give the impression of being inside a bird's nest, creating a wholly unique, natural place for viewing and appreciating the innovative exhibitions that IK Lab hosts.
The Oceanfront Casitas at Papaya Playa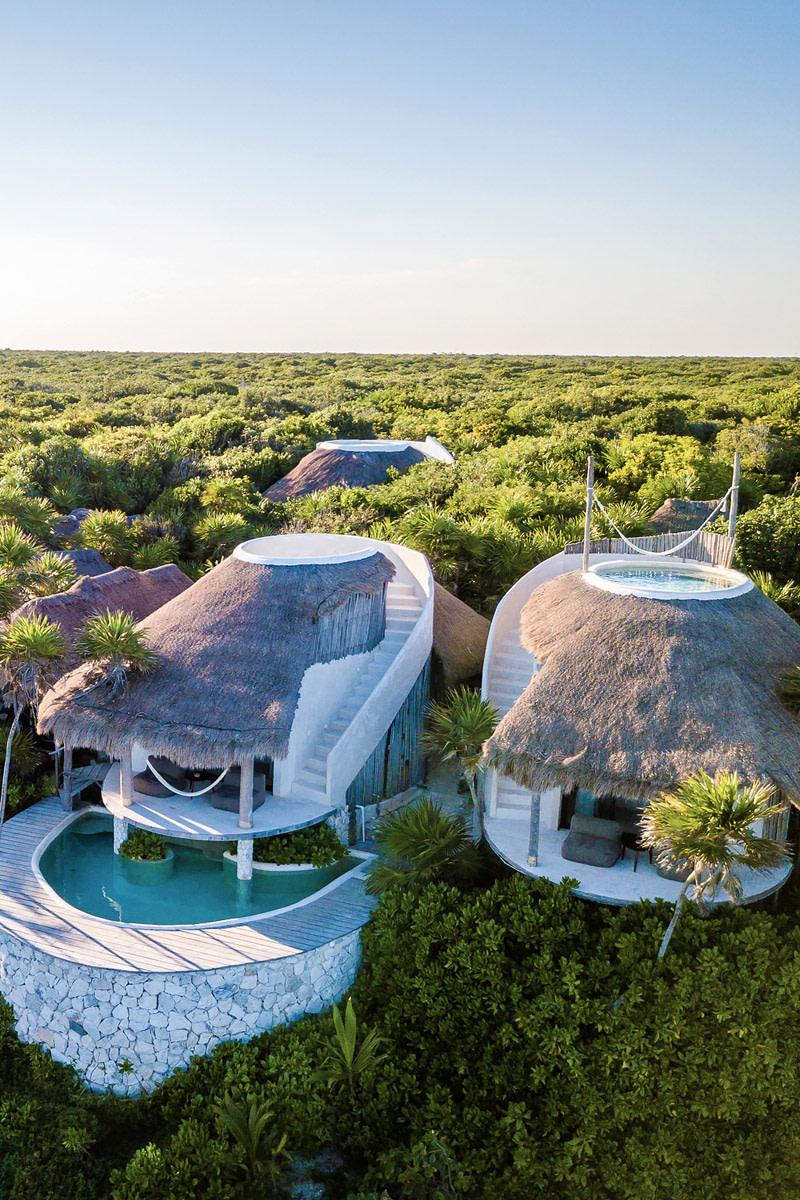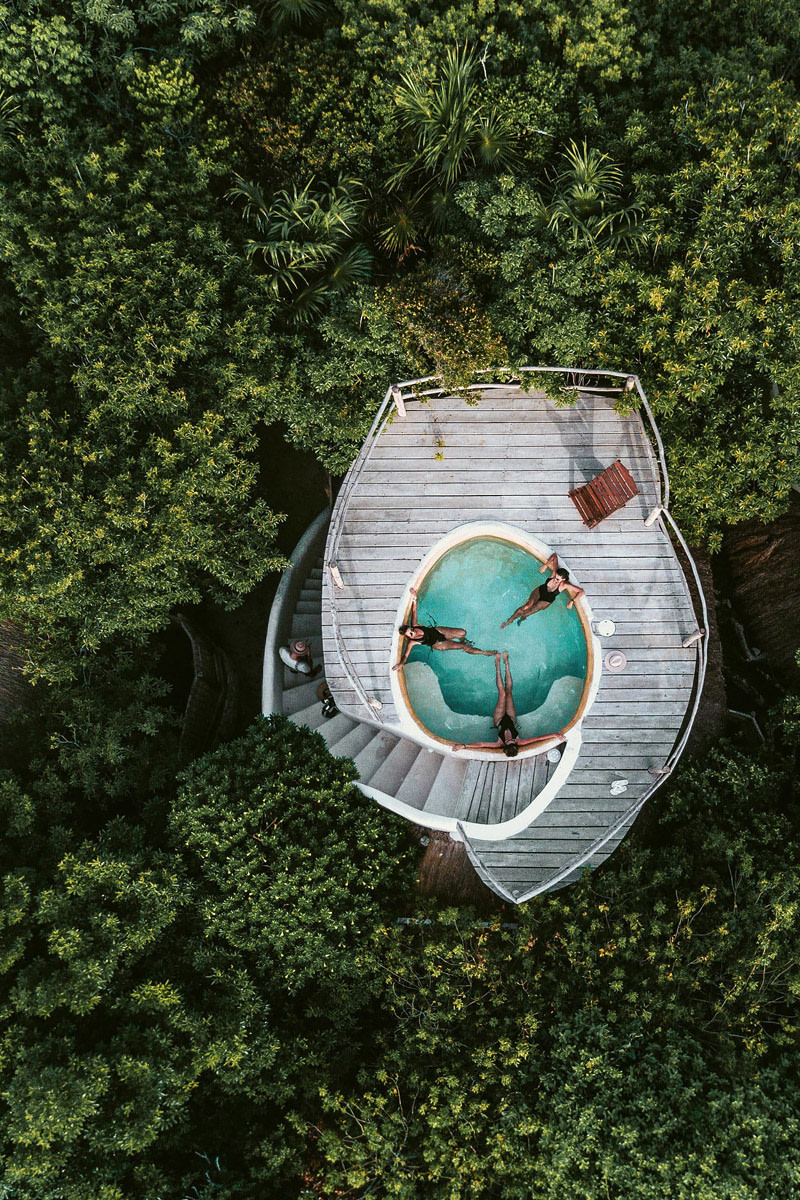 Joining the luxe Papaya Playa Beach Club resort on the Tulum oceanfront, the Oceanfront Casitas from hospitality brand Design Hotels elevates the standard beach getaway to new heights with its simplicity and charm.
The beach-sand white and thatched roof casitas – of which there are 100 in the compound – poke up out of the surrounding green jungle, each with a private pool of azure water to match the beach, which lies just a few feet away. Wellness and fun go hand-in-hand here: after spa treatments, yoga, tai chi, and wholesome meals made with local ingredients, dance on the beach to the beats of some of the world's top DJs.
Coco Beach Club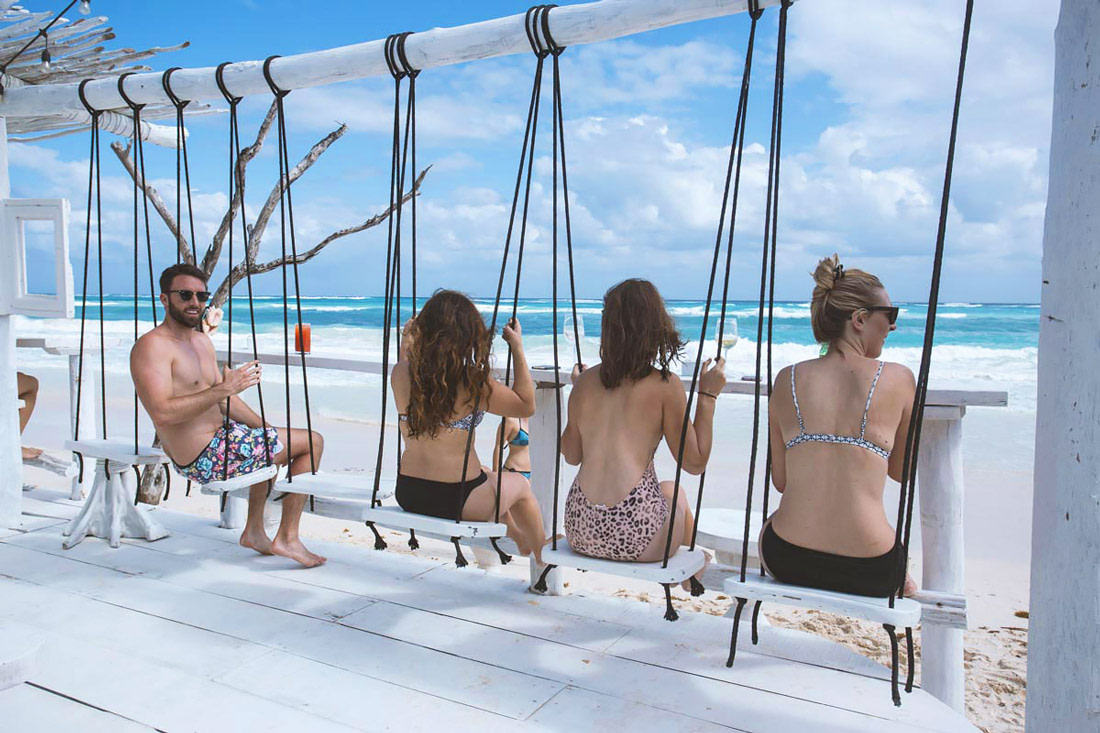 This beach club and bar – attached to the Coco Tulum hotel right on the famous Tulum Beach – is an Instagram dream: white-washed wooden floors and stick canopy to match the sand and white-capped waves with blue accents provided by pillows and other lounge decor; swings and hammocks looking out over the oceanic vista; and plenty of refreshing signature cocktails for the foreground of that vacation gram.
Stylishly rustic, there's no better place to while away the afternoon beachside in Tulum.