Looming above a pristine white beach, on Mexico's blissfully unspoiled Costa Alegre, Casa Cuixmala looks like something out of One Thousand and One Nights, at least on the outside. Once you set foot inside, you are transported into a utopian world of bohemian glamour, with bright pops of color shimmering against immaculate whitewashed walls.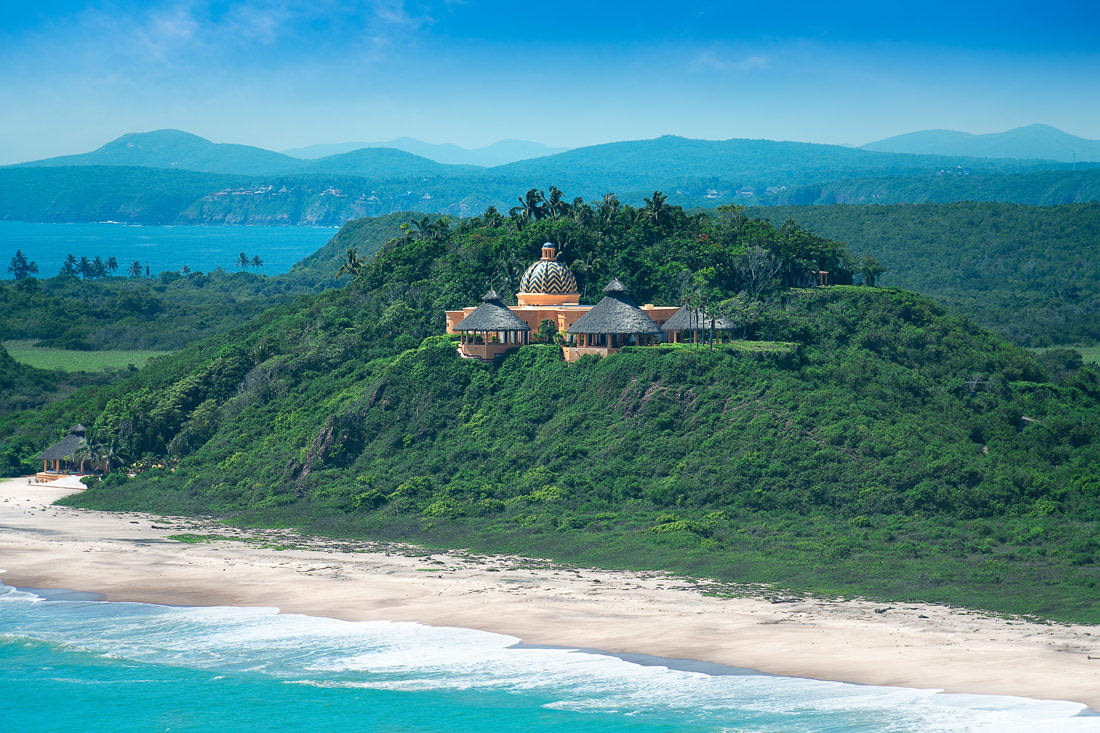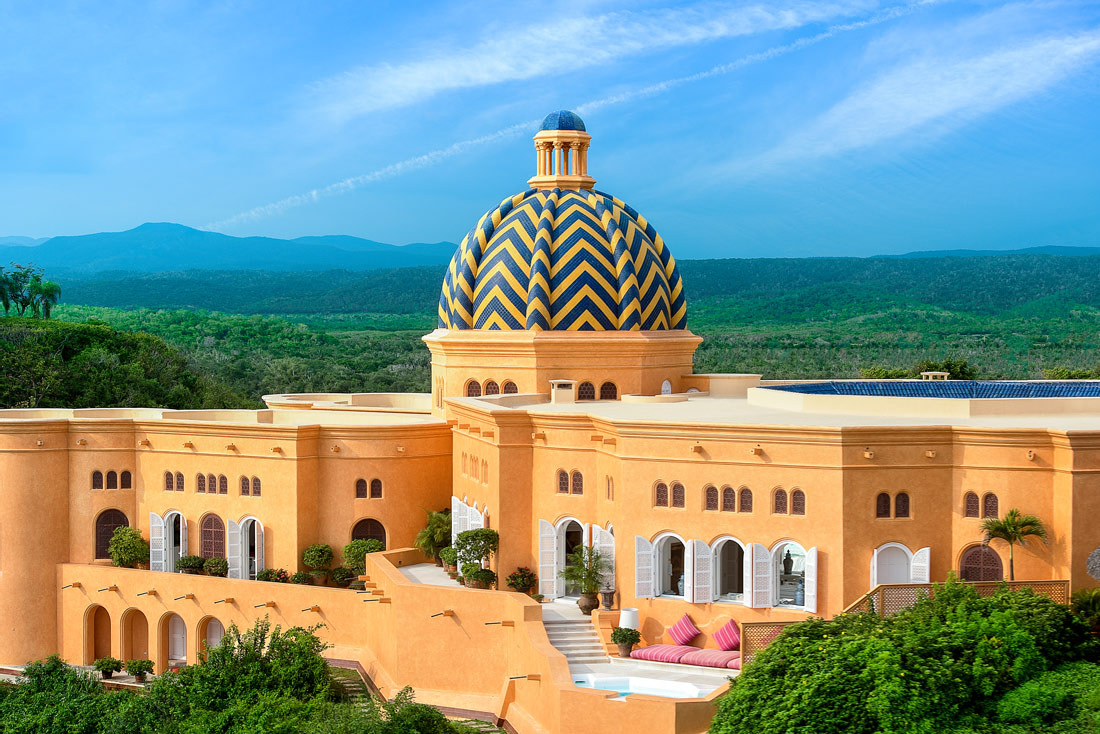 Designed by Robert Couturier for British billionaire and environmentalist James Goldsmith, the sumptuous Moorish palace is part of one of the most outstanding resorts on Mexico's Pacific Coast – Cuixmala, and sits on a 25,000-acre wildlife preserve, complete with exotic animals, lush jungles, fruit plantations, and dreamy lagoons.
Soaring cathedral-like ceilings and dramatic architectural details grace the luminous interiors, which are a beguiling mix of North African, Mexican, and Indian influences. The majestic property comprises four enormous suites, as well as six independent bungalows, each with its own wraparound terrace overlooking the luxuriant environs.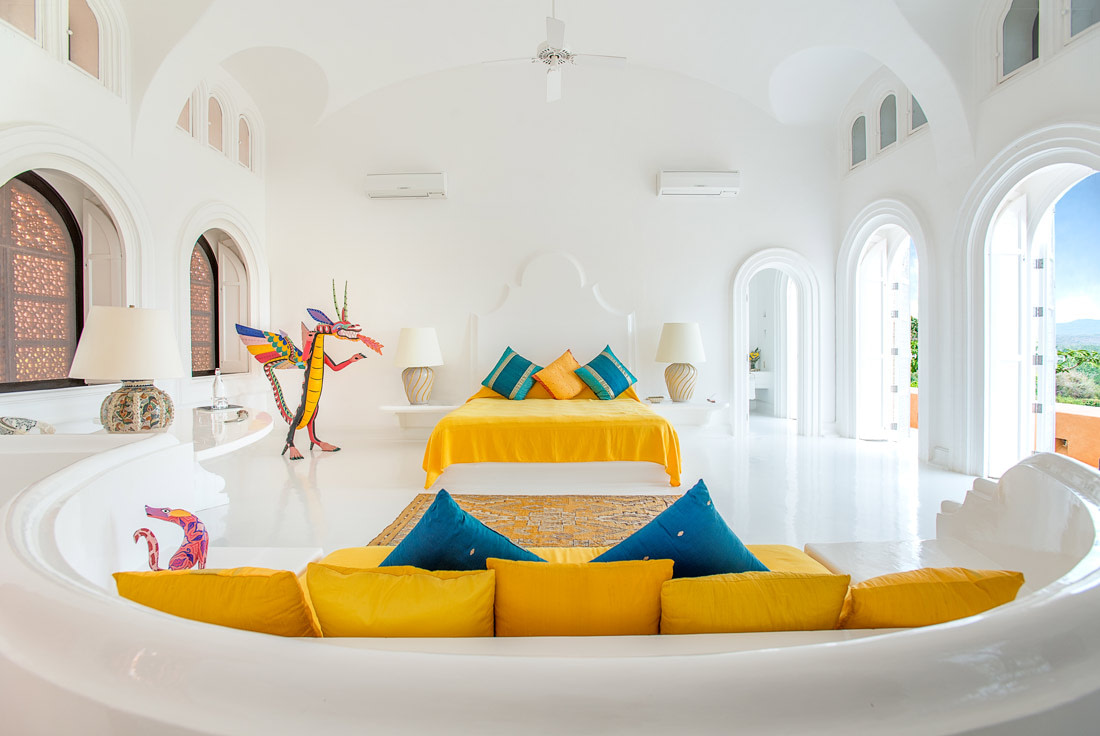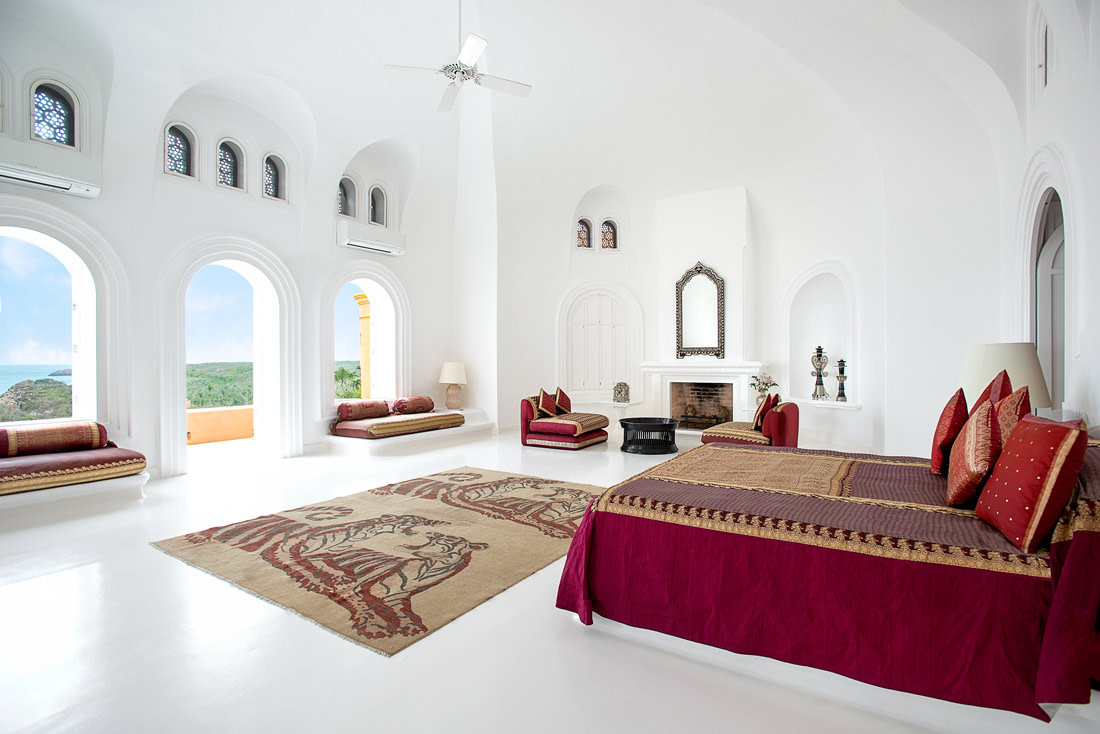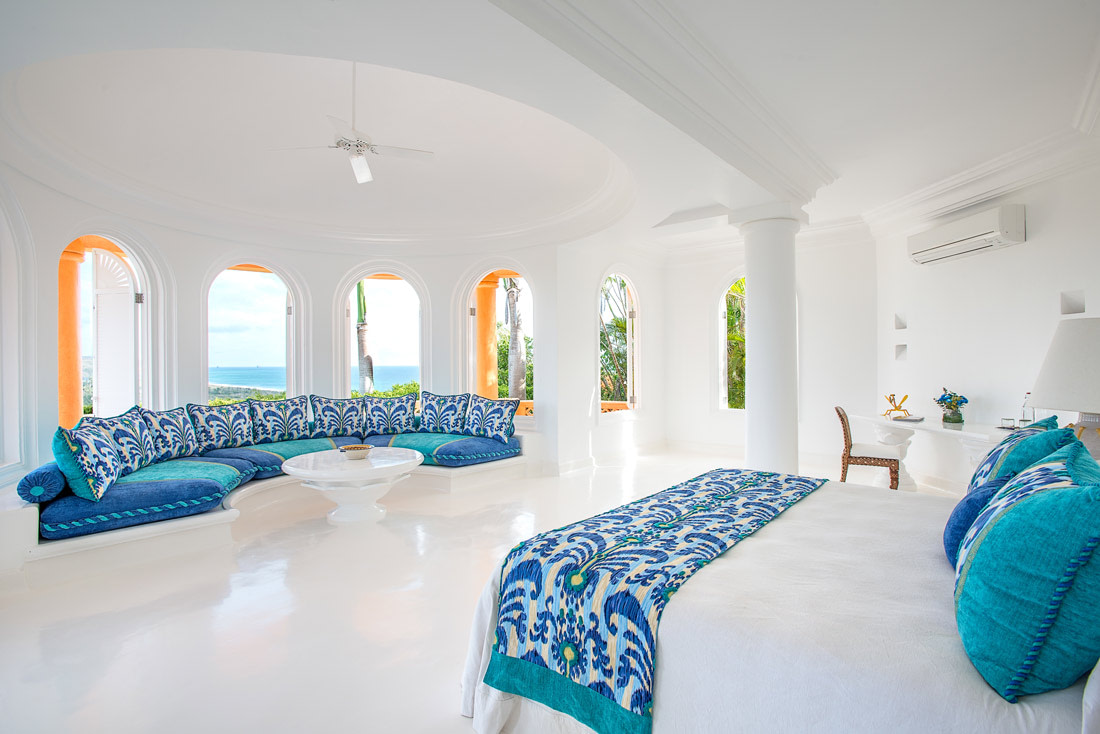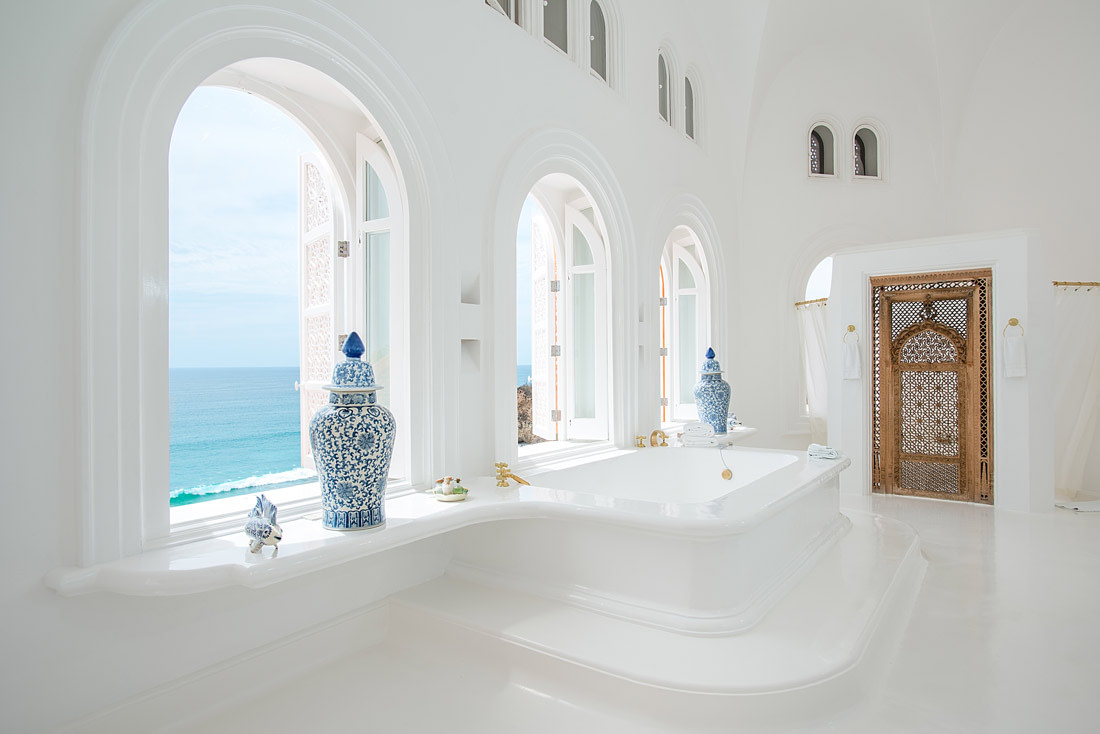 Casa Cuixmala's design is a kaleidoscopic delight, with sensuous, brilliantly colored fabrics decorating ample living areas, palatial hallways, and ravishing regal suites bathed in gleaming white. Ornately carved details throughout carry on the Arabian theme, while bold hues and whimsical artworks evoke the vibrancy and exuberance of Mexico.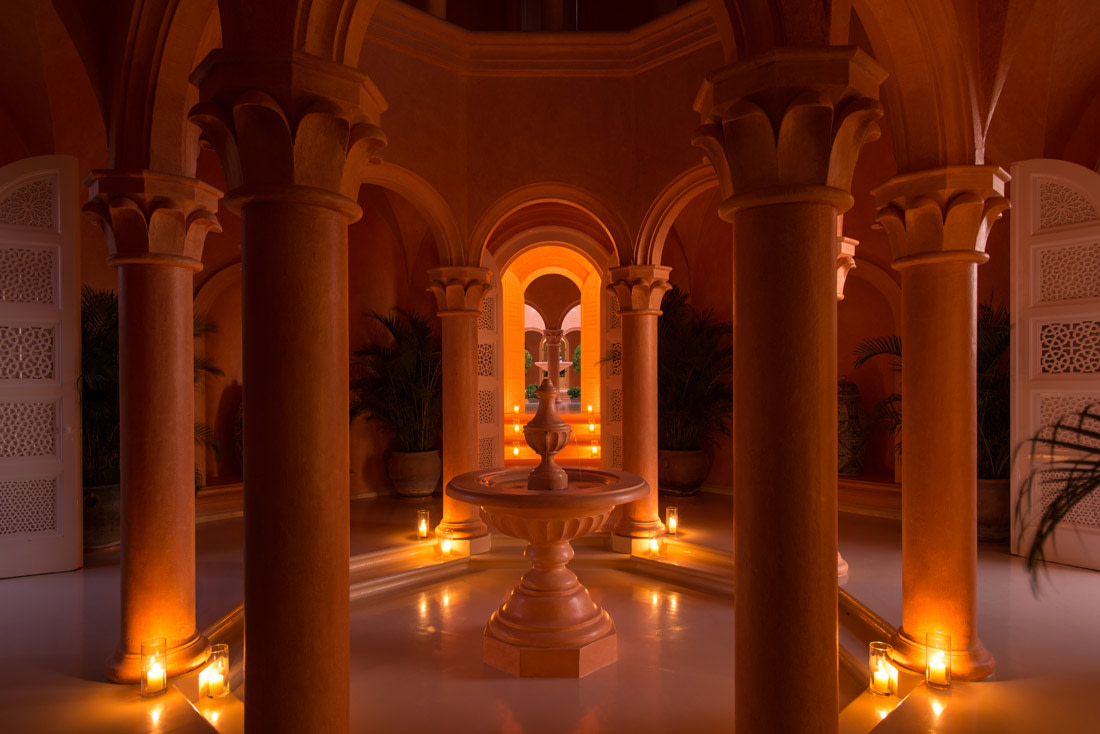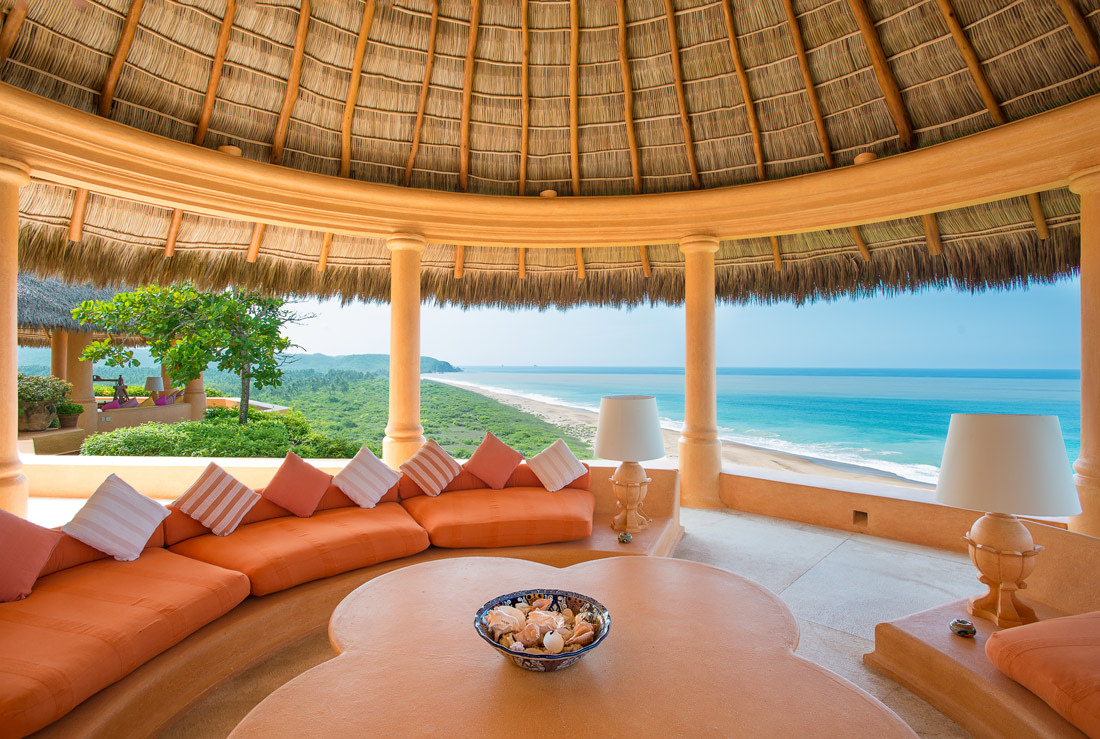 Outside, verdant tropical gardens and flower-filled fountain courtyards surround the splendid Casa Cuixmala, and a grandiose staircase tumbles down to its gorgeous saltwater swimming pool, framed by spotless sands and enticing lounging areas.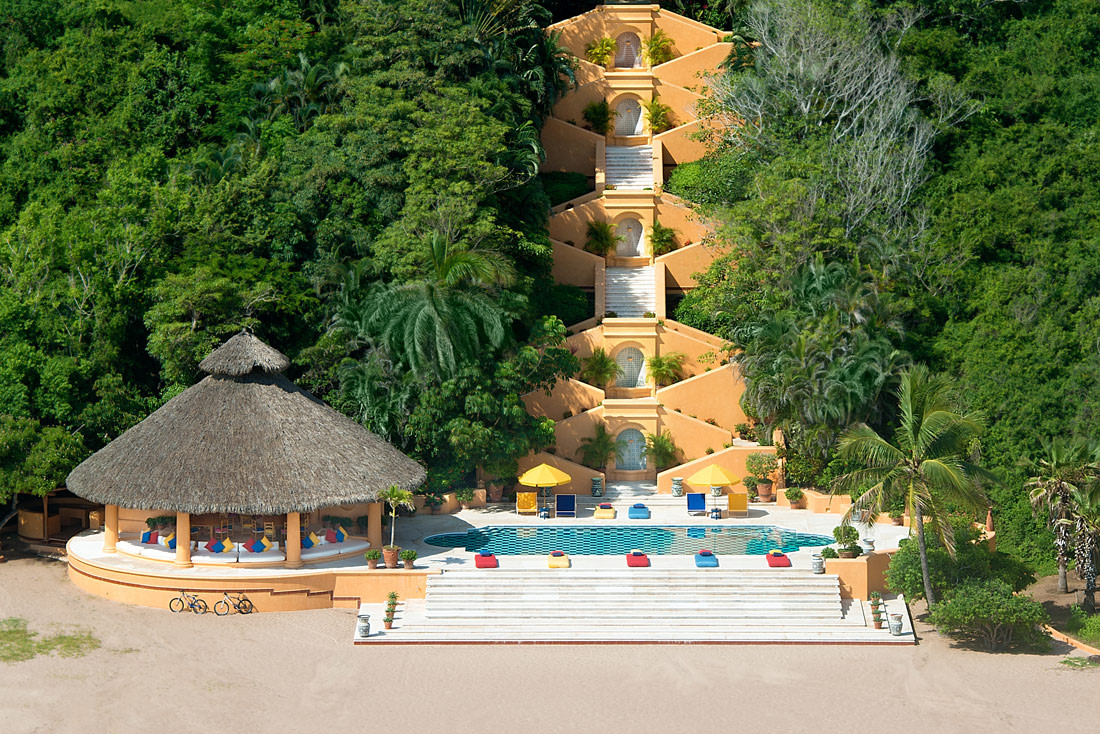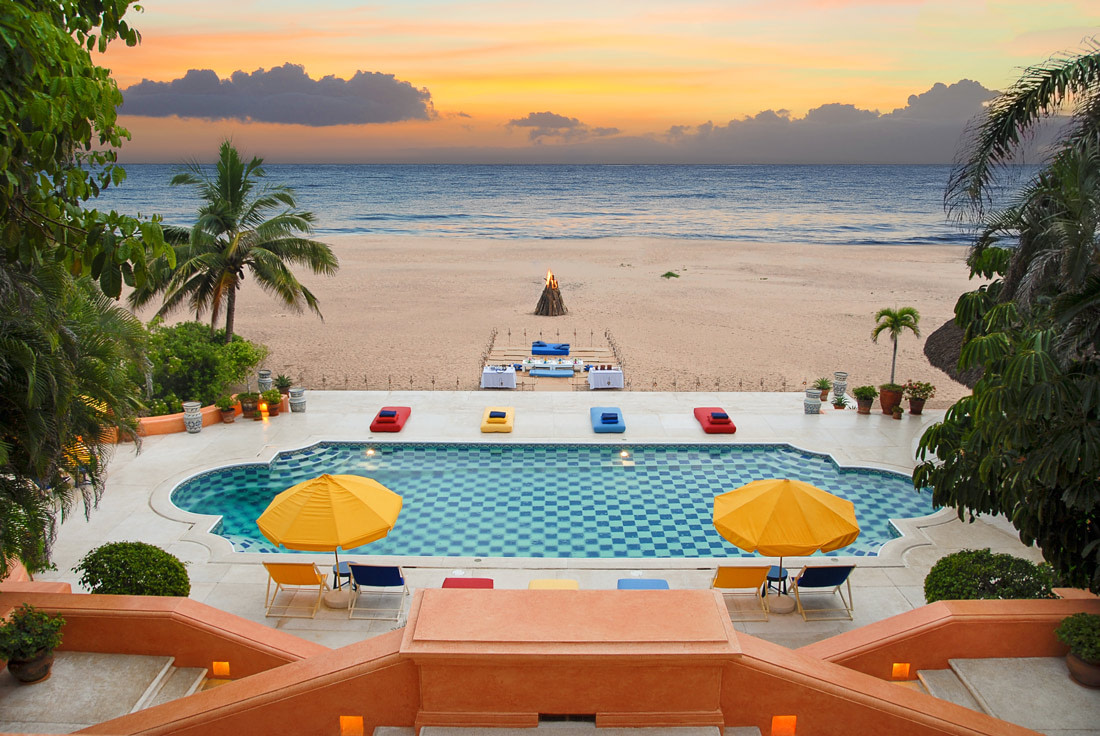 Naturally, guest services and amenities match the grandeur of this fantasyland, with a full staff and a myriad of activities at your disposal. Talented chefs and the freshest organic ingredients ensure memorable dining experiences, and the surrounding private reserve invites to birdwatching and wildlife exploration.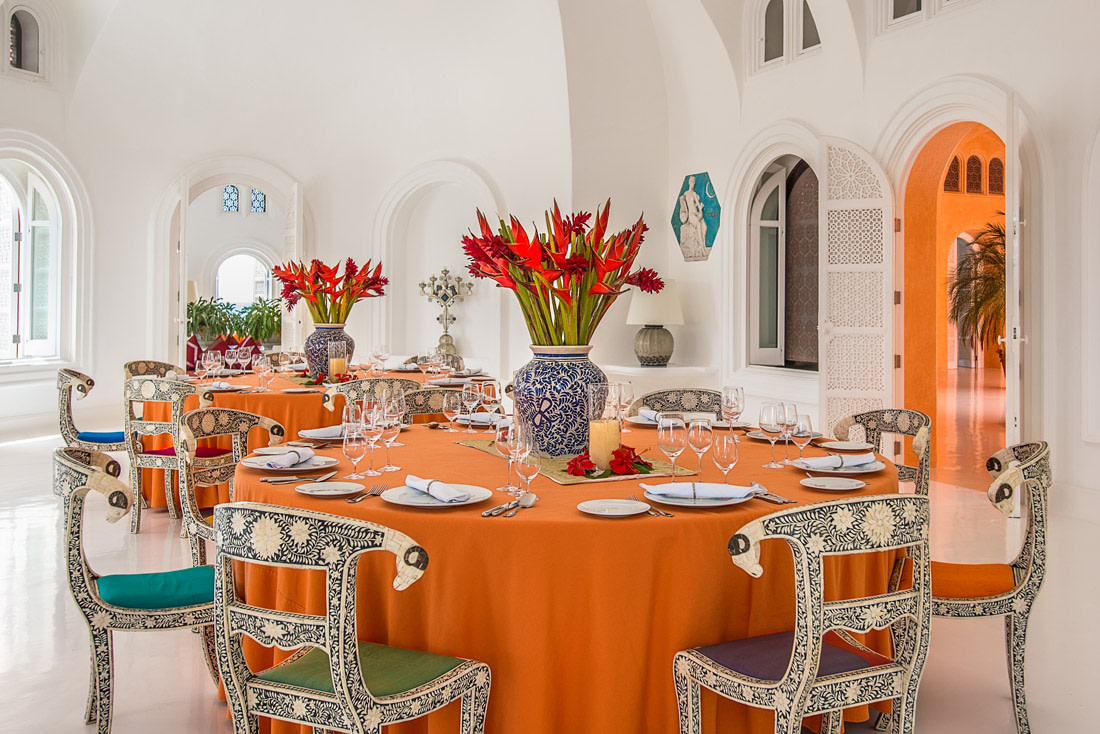 In addition to endless nature trails and postcard-perfect beaches, the hip eco-resort is also home to majestic stables, tennis courts, and a luxury boutique selling exquisite Mexican arts and crafts.