This post contains affiliate links, which means we may receive a small commission, at no additional cost to you, if you make a purchase through these links. See our full disclosure here.
From mega-influencers to laypeople, a beautiful vacation has become a must on any Instagram feed. Interestingly, properties have responded swiftly by prioritizing elegant design and photogenic panoramas just as much as their amenities.
Mexico is no exception, and at its many beach resorts in particular, you'll see the – ahem – influence that social media has had on resort aesthetics. Investments in art pieces, custom furniture, and delightfully plated, colorful menus have been a massive boon to visiting shutterbugs. With so many Mexican resorts carefully curating their spaces specifically for you to point your camera at, the only obstacle left is choosing one.
There are hundreds of beach resorts in Mexico to choose from for your vacation, but if you're looking for one to inspire the most envy from those stalking your feed, read on for 10 of the best. You'll be sure to find at least a few among them with a design that will integrate seamlessly with the rest of your posts.
Papaya Playa Project
On the Riviera Maya, where the jungle meets the sea, lies the Papaya Playa Project, part beach resort, part experiment in sustainable hospitality.
Their design aesthetic is intimately tied to this mission; their commitment to using ethically sourced, local building materials in a way that integrates with rather than destroys the jungle has resulted in the incredibly lush, boho-chic villas and casitas on the property. Naturalistic yet subtly luxurious, the soft draping fabrics, gently sloping dip pools, and traditional thatched roofs are sure to make any feed pop.
NIZUC Resort & Spa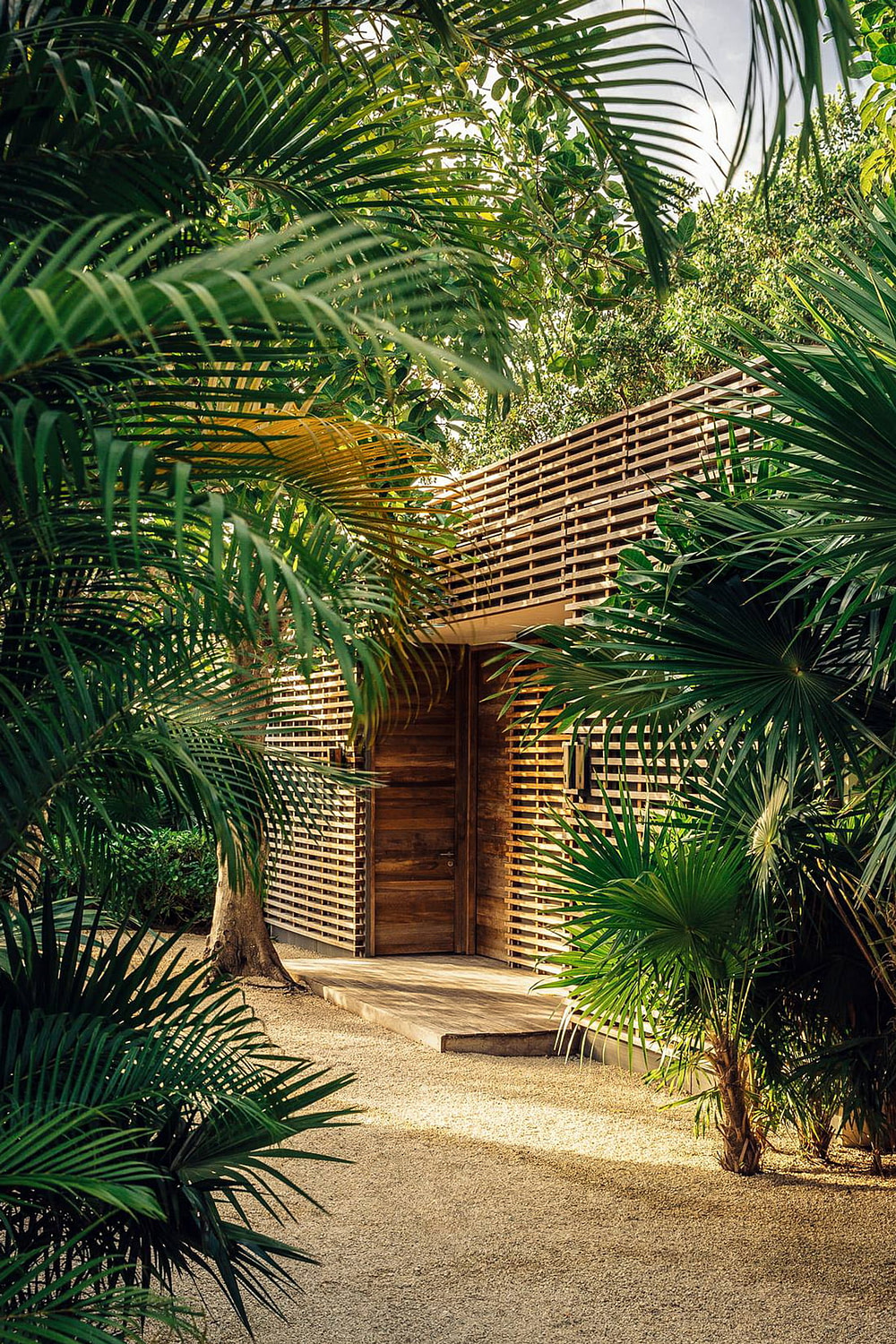 Voted the 'Most Instagrammable Hotel in the World' by Luxury Travel Advisor in 2020, the NIZUC Resort & Spa was thoughtfully designed from tip to tail. The aesthetic is an exploration of texture, with interiors dripping in roughly hewn wood, stone floors, and rich leather. Even when dining, you'll notice the attention to detail, with every dish plated with as much thought given to how it will meet your eyes as your tongue.
And while it may be hard to pick a cover for your carousel, you may want to consider a snapshot at one of their many reflecting ponds designed to mirror those perfect Quintana Roo skies.
Azulik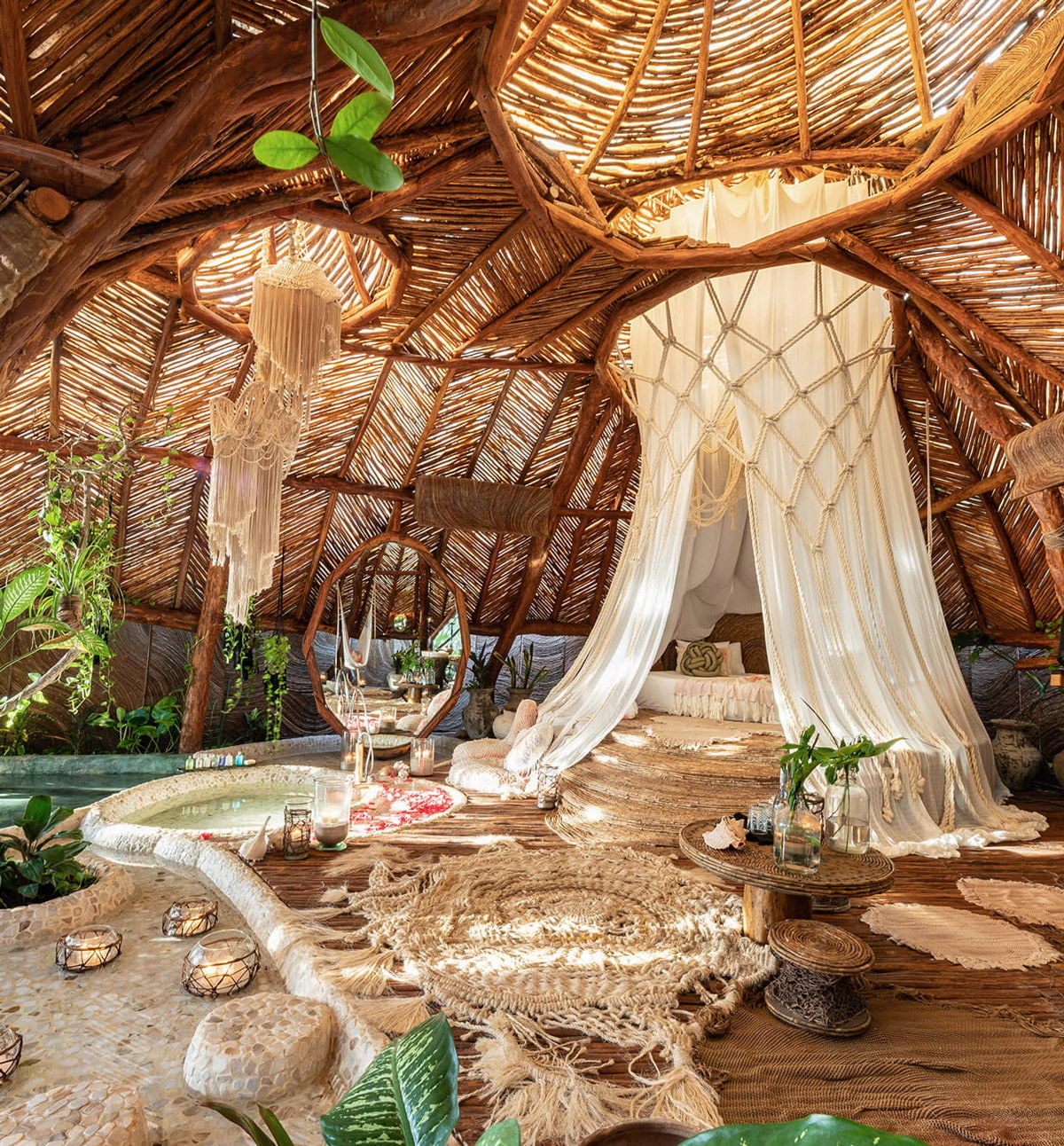 Melting into the natural landscape of the coast of Tulum is the Azulik, a collection of villas that aim to bring guests as close to the environment as possible without sacrificing opulence.
The property has no electric lights, air conditioning, or televisions in any of the guest suites, and the thematic details in each villa are designed to accentuate this spareness. For example, the Aztec Villa is designed to invite the outside in with floor-to-ceiling shutter doors that make the deck an extension of the living space, while the Mayan villa entices you to take a soak in a custom mosaic tub while delighting in zero distractions.
Hotel El Ganzo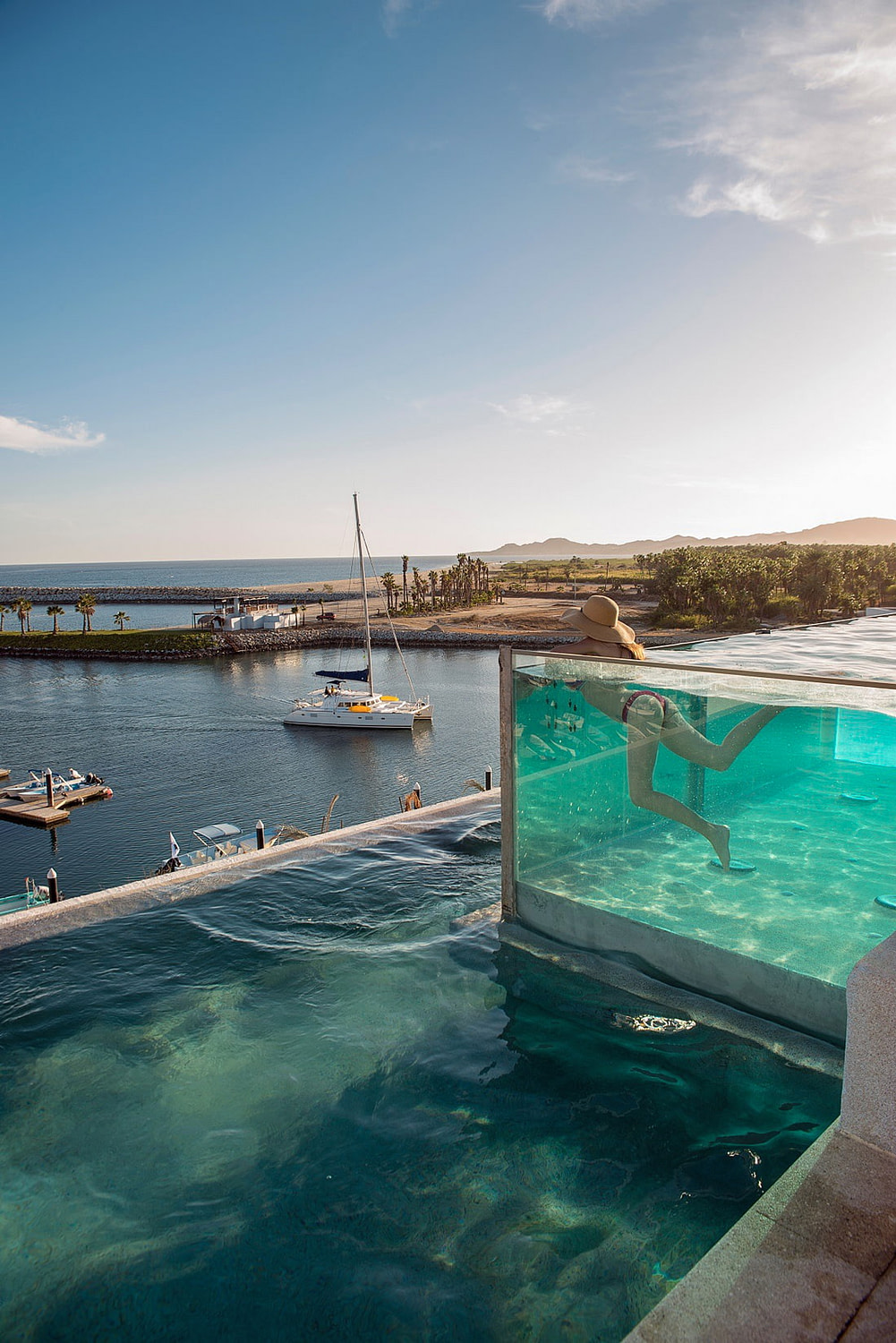 Hotel El Ganzo's claim to fame is its elaborate rooftop digs that draw shutter-happy visitors from all over the world.
Sporting incredible views of the Sea of Cortéz, the bar and restaurant at Baja's premier boutique hotel serve up jewel-toned cocktails, elegantly plated local cuisine for guests, and a rotating cast of international celebrity musicians and artists. If you plan to visit, be sure to go for a Saturday night when they host an all-night dance party wrapped in its world-renowned infinity pool that wraps around the roof on two sides.
Cuixmala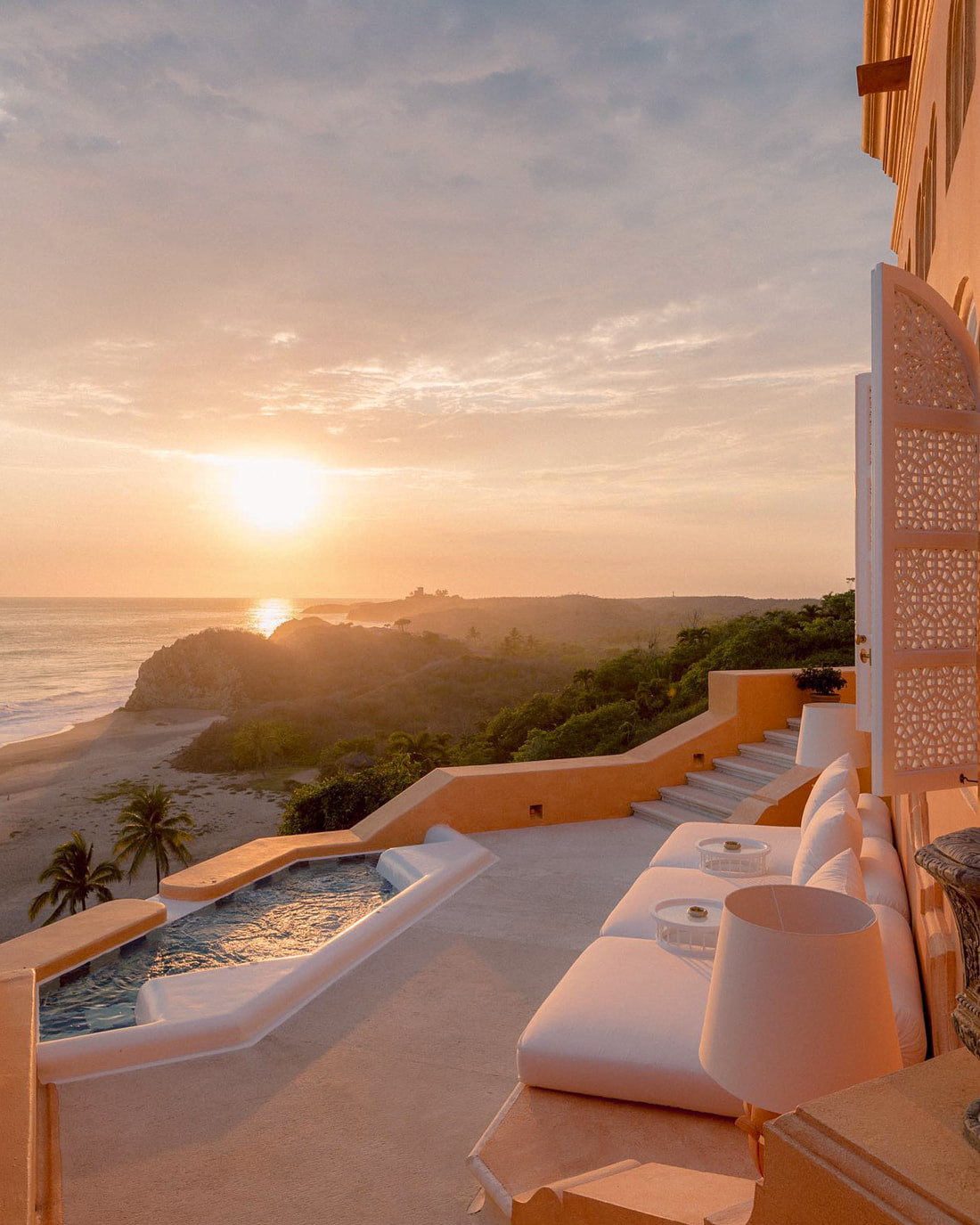 Combining contemporary minimalism with traditional Mexican textiles, colors, and patterns, Cuixmala's overall design aesthetic is a study in contrasts.
Perched atop a forested bluff with incredible views of the Pacific Ocean, the main house boasts cavernous spaces with largely unadorned walls, off of which an eclectic blend of vibrant Mexican textiles offers a stark contrast.
If you're looking to get the perfect selfie while you're on the property, be sure to pack a brightly colored outfit to pop off the stark white interiors with the same drama as their signature vivid upholstery.
Playa Viva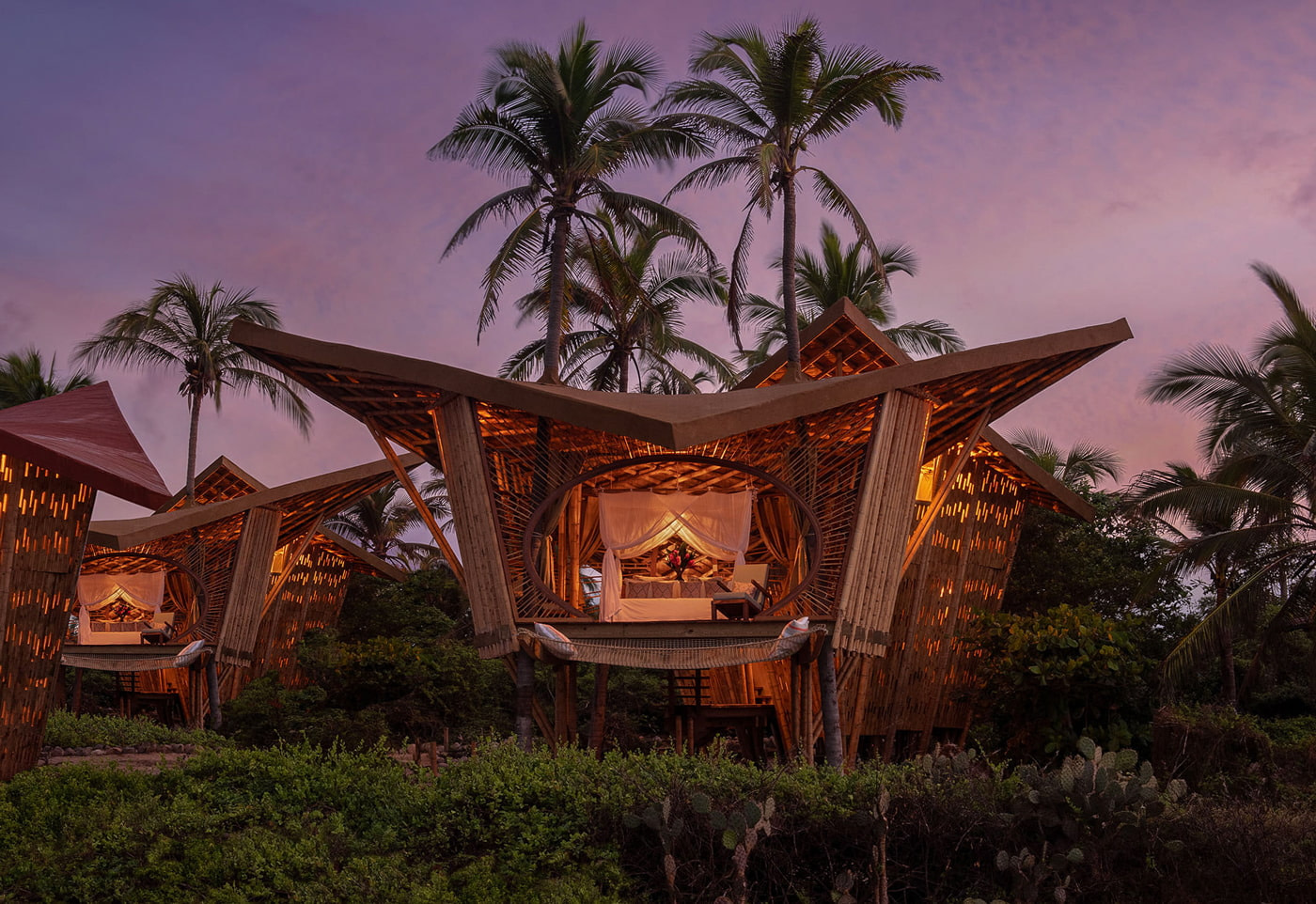 Billed as an "eco-luxury destination", Playa Viva is a boutique resort that practices genuine sustainability and considers its commitment to uplifting the surrounding communities their first responsibility.
Within these guidelines, their private villas are designed in a manner that highlights both the locally sourced materials used as well as the abundant surrounding nature. Many of these villas are literal steps from the beach, while none are far, so they're perfect for creating beautiful reels showing how close you are to the ocean.
Las Ventanas al Paraiso, A Rosewood Resort
Known for its signature wrap-around, sea-view infinity pool, Las Ventanas al Paraiso has a knack for paying particular attention to its guests. This commitment is reflected in its exceptionally designed guest rooms.
From their most petite junior suites to their upscale villas, all the way up to the remarkable 28,000-square-foot Ty Warner Mansion, each room and residence integrates an ample terrace into the living area to make it feel like one fluid space. Gazing back at the compound from the beach, you'll notice how the architecture appears to blend into the surroundings, a conscious choice on behalf of the designers to make the resort appear as if it's emerging from the landscape.
Casona Sforza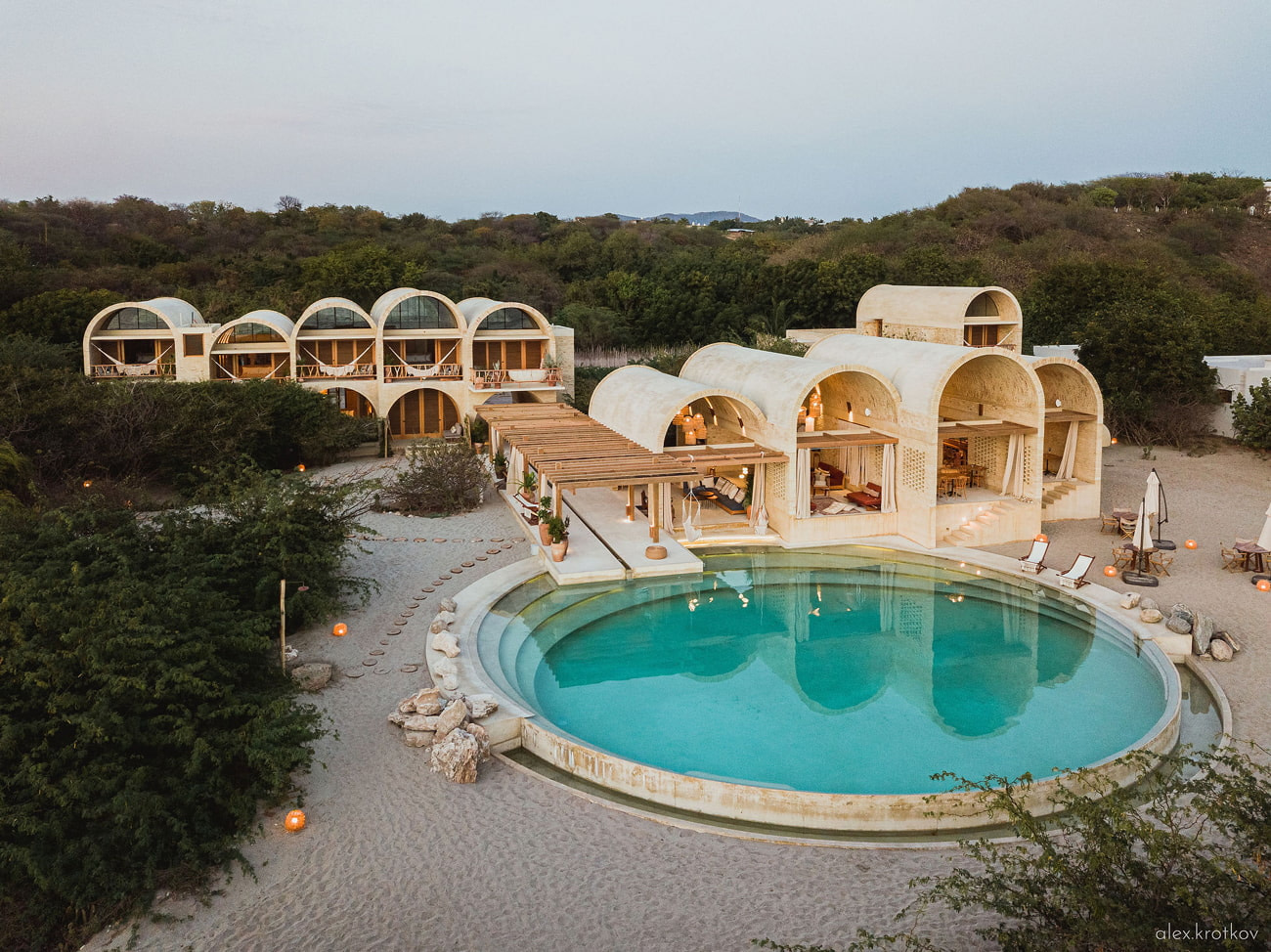 Begun as a dream to highlight the work of local artisans, Casona Sforza is dripping in handmade details. Adorning rooms, the bar, and the pool area are thoughtful pieces of furniture and design elements that are genuine works of art, all created by local craftspeople from regional materials. Guest suites are perched under cavernous brick arches, many of which look out over the ocean, creating the perfect frame for the most enviable vacation pics.
Rosewood Mayakoba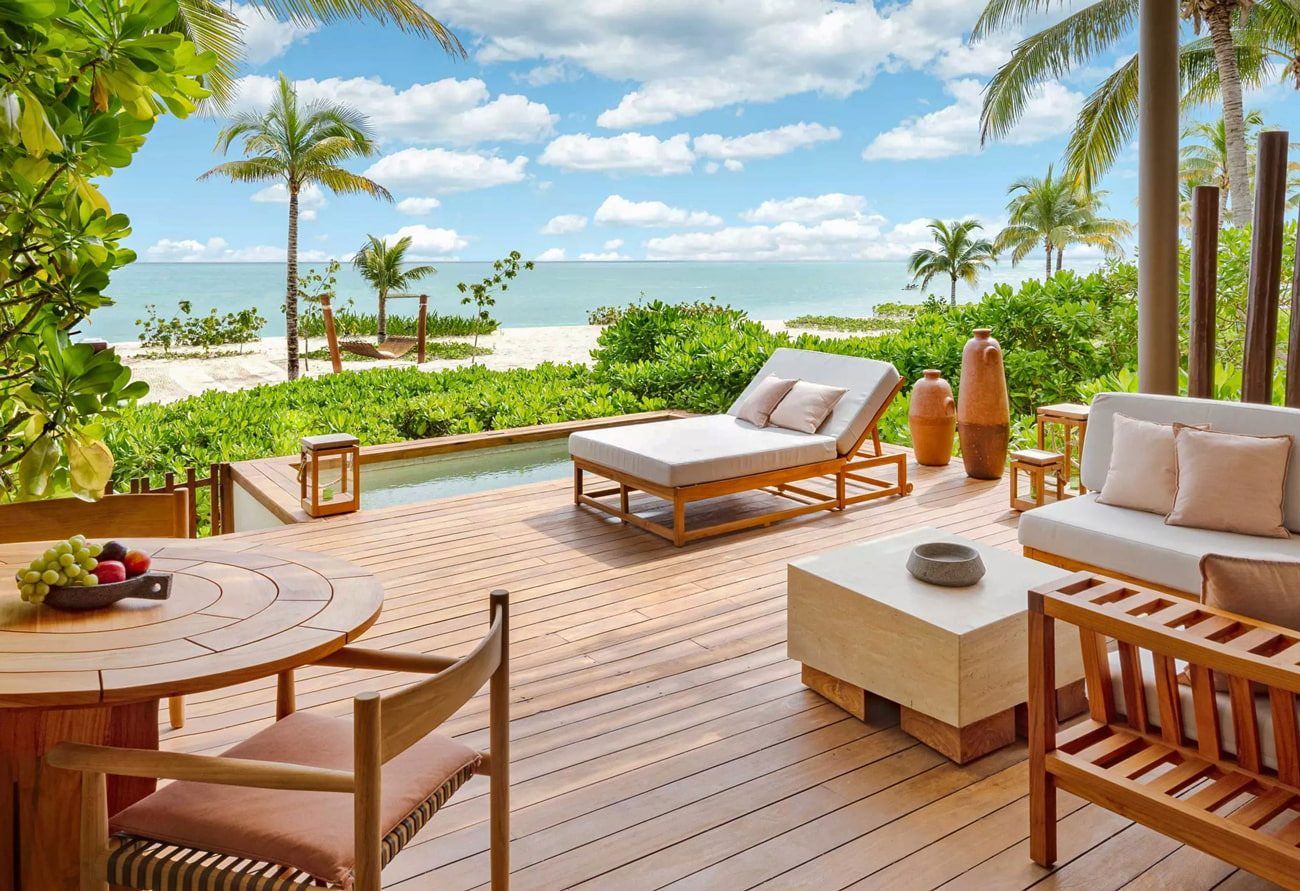 Jutting from the jungle on the Riviera Maya, the Rosewood Mayakoba occupies a slim strip of land between a lagoon and the ocean.
While they have a range of elegant suites and residences to entice guests, the real draw here are the eight bars and restaurants peppered throughout the property, each boasting its own signature menu and style. Whether grabbing a quick pastry at the quaint bakery Pan Dulce or languishing over a several-course, alfresco meal at La Ceiba Garden & Kitchen, you can be assured that every cocktail and plate will be a perfect addition to your feed.
Viceroy Riviera Maya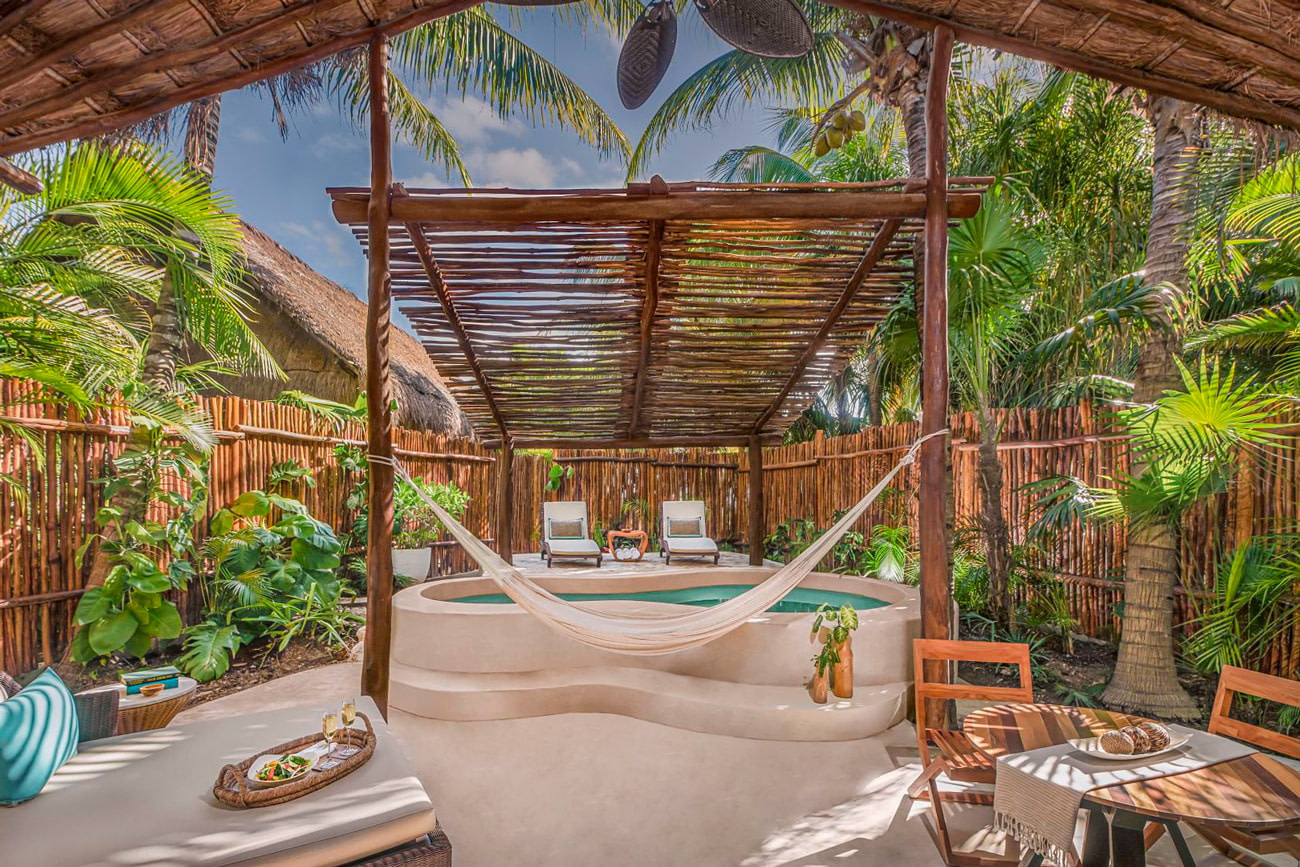 The number one resort hotel in Mexico, according to Travel + Leisure magazine, Viceroy Riviera Maya draws on traditional Mexican construction and fuses it with contemporary design. You'll find traditional thatched roofs over villas and common areas, while ultra-modern accents abound where it counts. Be sure to visit their soap concierge, who will help you select your favorite from a selection of handmade bar soaps. If you ask nicely, they may even be willing to star in your newest reel.