This post contains affiliate links, which means we may receive a small commission, at no additional cost to you, if you make a purchase through these links. See our full disclosure here.
Famous for its lush forests, snow-capped limestone peaks, and bustling cities, Slovenia is a traveler's dream. If you've never been, you're in store for a host of cultural wonders, world-class cuisine, and substantial arts and culinary scenes.
Your first stop in Slovenia will likely be its capital Ljubljana. Centrally located and well-connected, it's the perfect place from which to explore this exciting country. If you're looking for tours and sightseeing in Ljubljana and beyond, here are ten excursions you can book right now to help you see the best side of Slovenia.
Taste the World of Slovenian Wines in the Heart of Ljubljana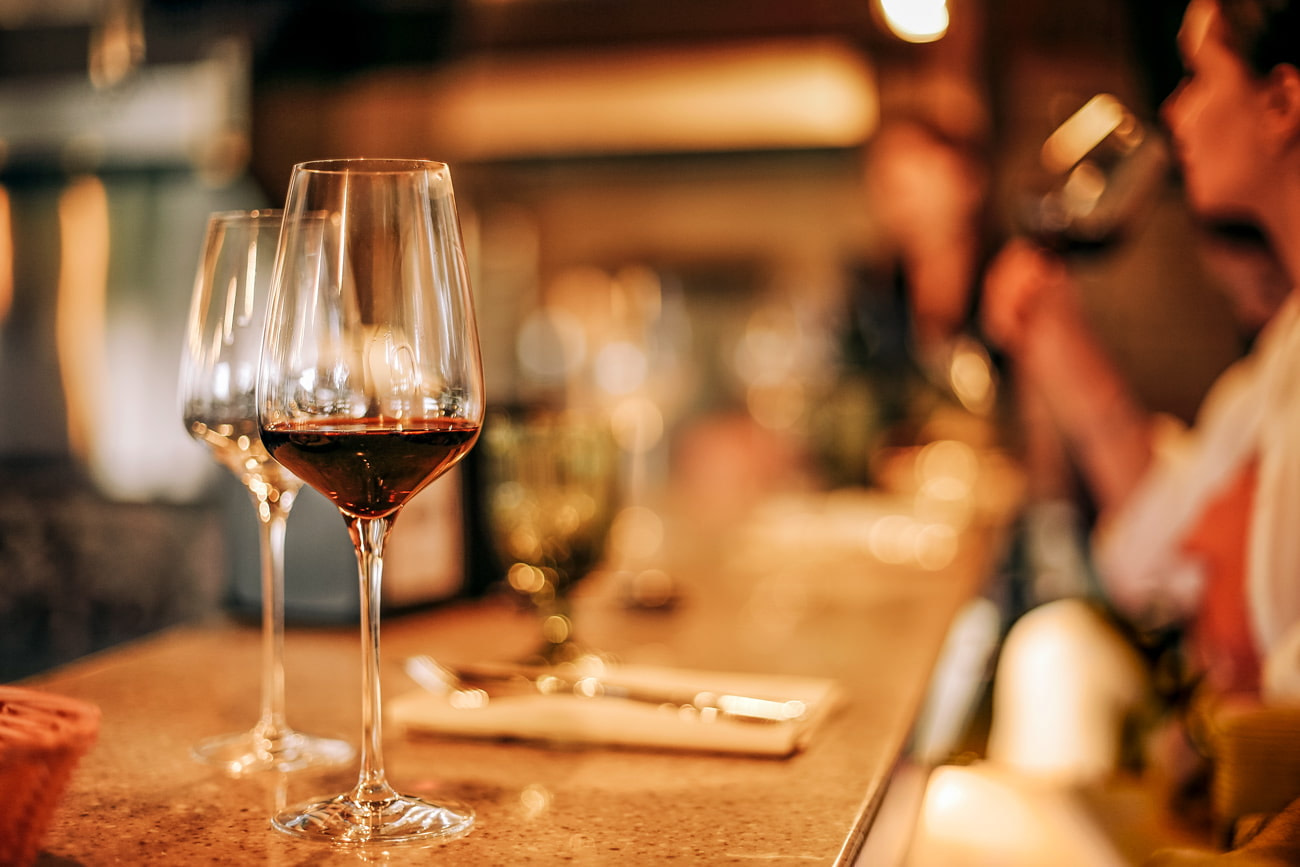 Duration: 2 Hours
Price: € 49/person
With its mild climate and rich soil, Slovenia is one of the best places in the world to grow grapes. From this has developed a robust wine industry, with an increasing number of wineries opening in recent years. If you were unaware that Slovenia is home to a vast wine-grape growing region, hosts Jani, Tina, and Boris will be happy to acclimate you at their workshop, Taste the World of Slovenian Wines.
Held in the 300-year-old hidden wine cellar of Dvorni bar right in Ljubljana's city center, your host will guide you through a history-filled tasting of seven indicative Slovenian wines. Crafted through a meticulous process revived from ancient Georgian winemaking practices, their increasingly famous orange wine will be Included.
Croatia & Slovenia: The Old-World Adriatic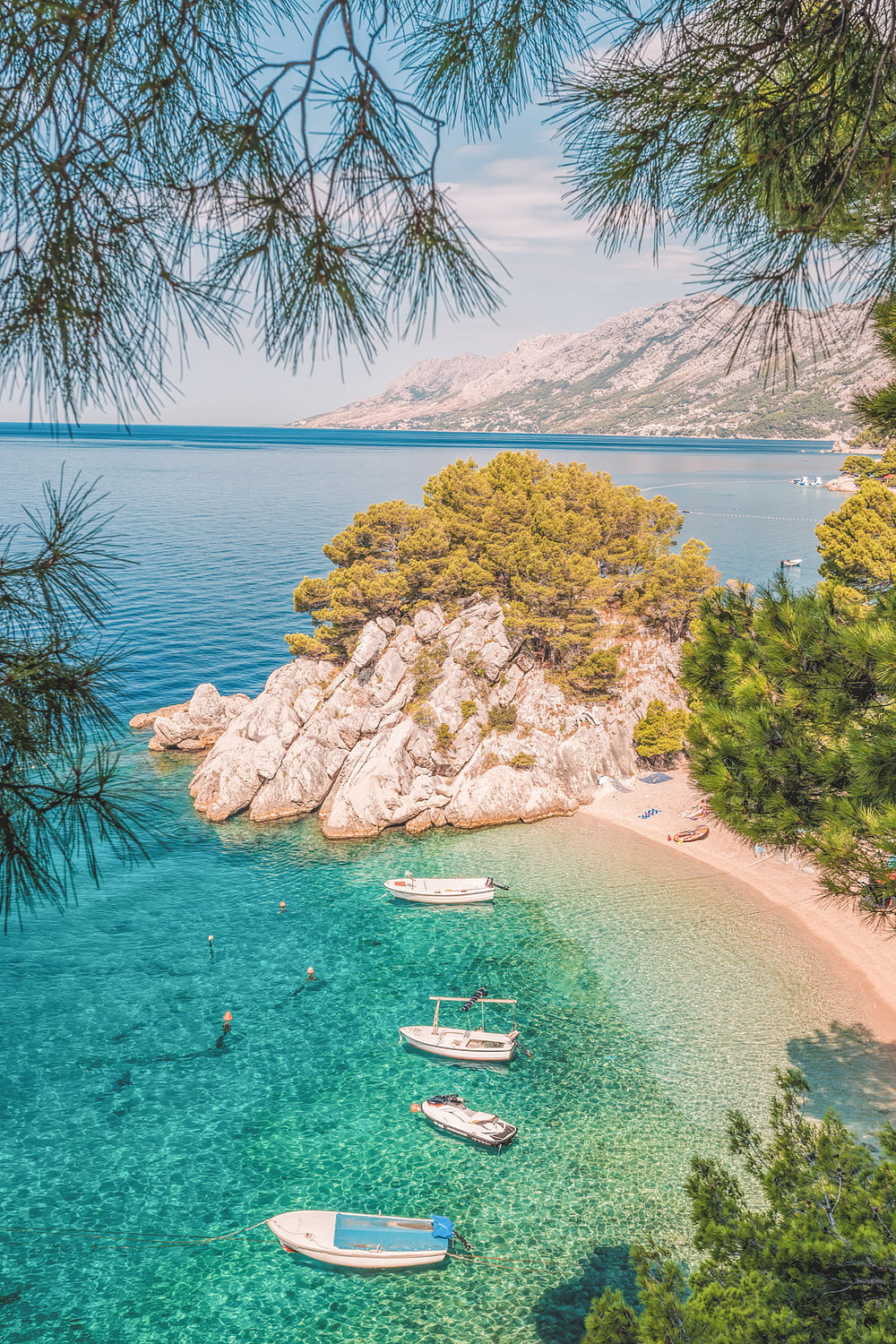 Duration: 12 days (15 days with Ljubljana & Lake Bled extension)
Price: $ 3,429/person
Both Slovenia and Croatia have become hotspots for tourists visiting Europe. They're neighboring countries, so rather than choose between them for a holiday, consider booking this multi-day Old-World Adriatic Tour that brings these two countries together in an unforgettable way.
Along the way, you'll experience Croatia's rich culture and picturesque coastline, as well as Slovenia's charming towns and modern architecture. If you have the time, you can elect for a 15-day tour instead of the standard 12, which adds stops in Lake Bohinj and the iconic Lake Bled.
Postojna Cave & Predjama Castle Tour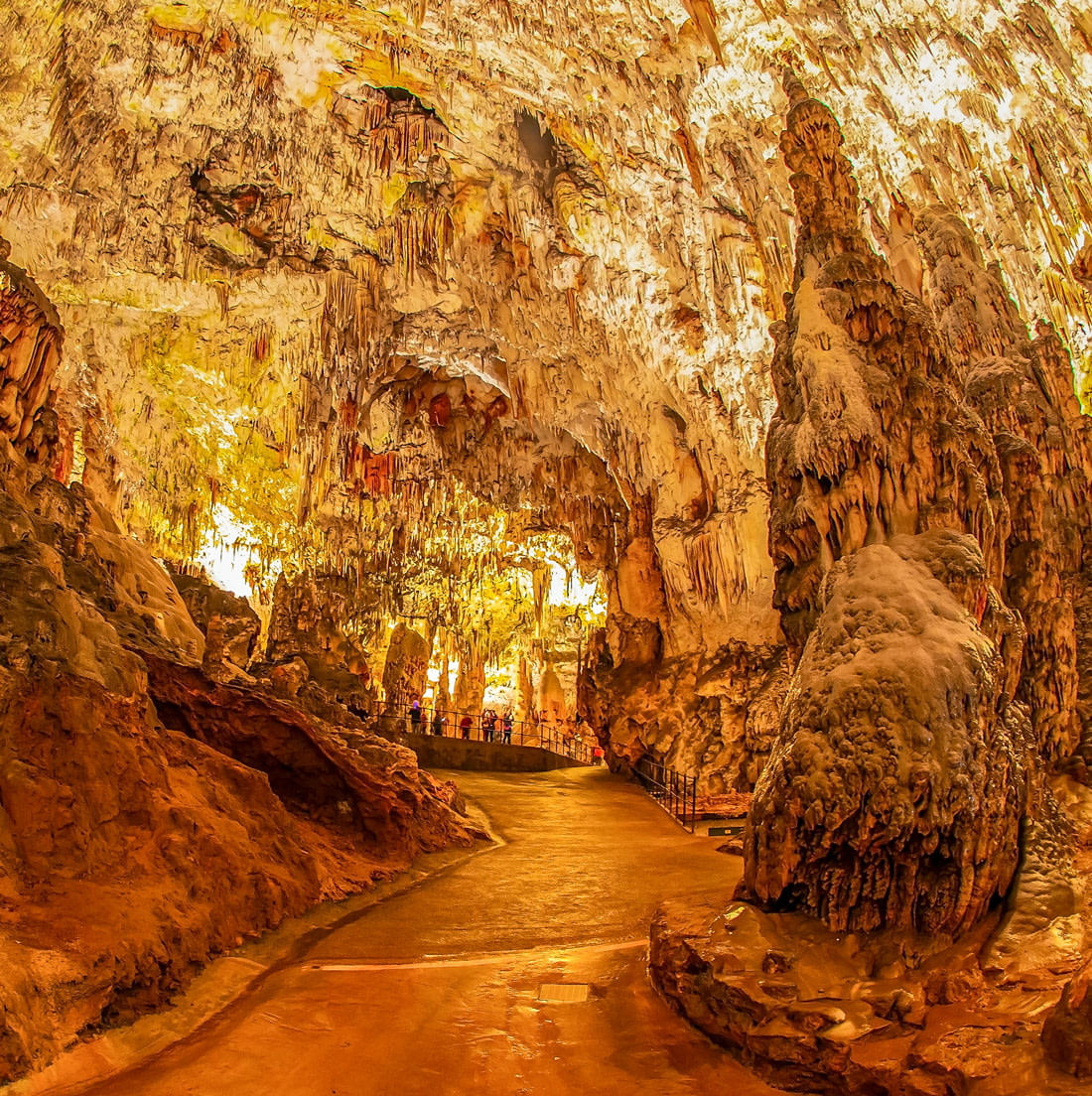 Duration: 6 Hours
Price: € 89/person
Tucked away in south-central Slovenia, in the region of Inner Carniola, are two of Slovenia's most visited attractions. The Postojna Cave & Predjama Castle Tour will allow you to see both in a single day while learning more about the nation's geologic and cultural history.
The cave will be your first stop: inside is a vast cavern filled with stark-white stalactites and stalagmites that opens into an underground, eponymous lake. Next, you'll visit the mysterious Predjama Castle, built into a hillside beneath a natural arch that is, in fact, the mouth of a cave.
Trans-Slovenia E-Bike Tour
Duration: 8 Days
Price: € 1,950/person
This Trans-Slovenia E-Bike Tour may be ideal if your favorite holidays include adventure, culture, and the great outdoors. Throughout the week-long excursion, your guide will show you some of the best mountain biking trails in the nation, along which you'll enjoy incredible local food, quaint medieval villages, world-class wines, and unmatched views.
Every night of the tour, you'll stay in handpicked Bed & Breakfasts, and your guides will arrange constant van support. But the real bonus of this experience is that your host provides e-bikes and helmets, so you won't have to disassemble and box your bike for your transfer to Ljubljana. People who have taken this excursion have reviewed it as one of the best Ljubljana multi-day tours.
City Tour and Boat Cruise Along the Ljubljanica River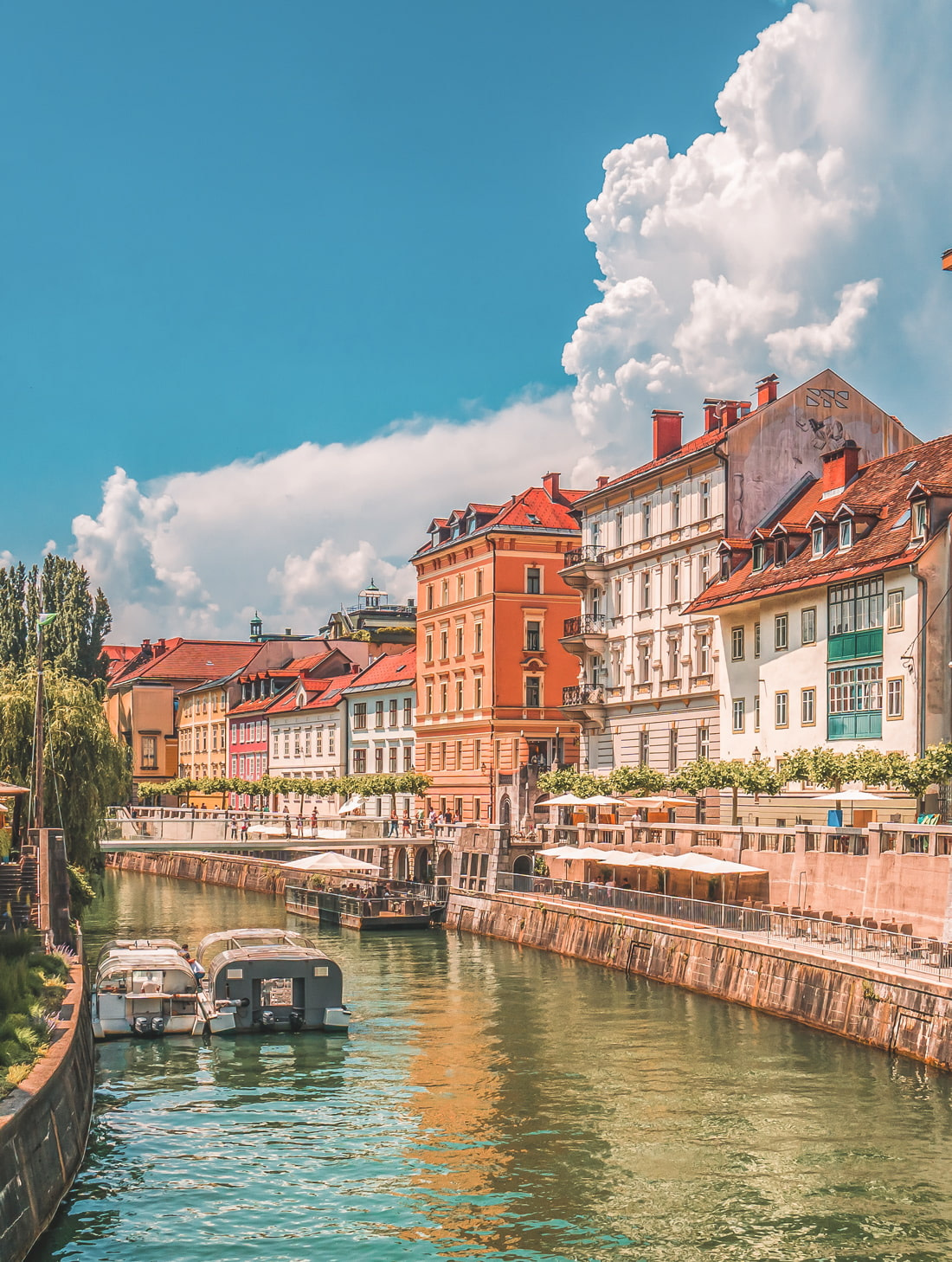 Duration: 2 Hours
Price: $ 22/person
Perfect for your first afternoon in Ljubljana, this two-hour City Tour and Boat Cruise Along the Ljubljanica River will acclimate you to the city and inspire your next adventure in Slovenia. You'll begin the excursion with a guided walk around the city center; your guide will be able to point out all the most exciting and historical sights in Old Town.
You'll then embark on a leisurely cruise down Europe's third longest river, the Ljubljanica, where you can snap some shots for your Instagram or relax.
A Culinary Walk Through Lovely Ljubljana
Duration: 3 Hours
Price: € 85/person
Though Slovenia is renowned for being one of the most ethnically diverse countries in Europe, it has managed to maintain a strong, singular culinary identity. It was the first country in the world to declare itself an "eating nation" in 2005 and takes great pride in its cuisine.
You can get a chance to sample their gastronomic history with A Culinary Walk Through Lovely Ljubljana. You'll begin at the famed Prešeren Square, then be guided through the culinary traditions of Slovenia by visiting several restaurants in Ljubljana. You'll sample some of the nation's iconic dishes at each carefully curated stop. Along the way, you'll also learn a bit about Slovenian history and culture.
Guided Walk & Funicular Ride to Ljubljana Castle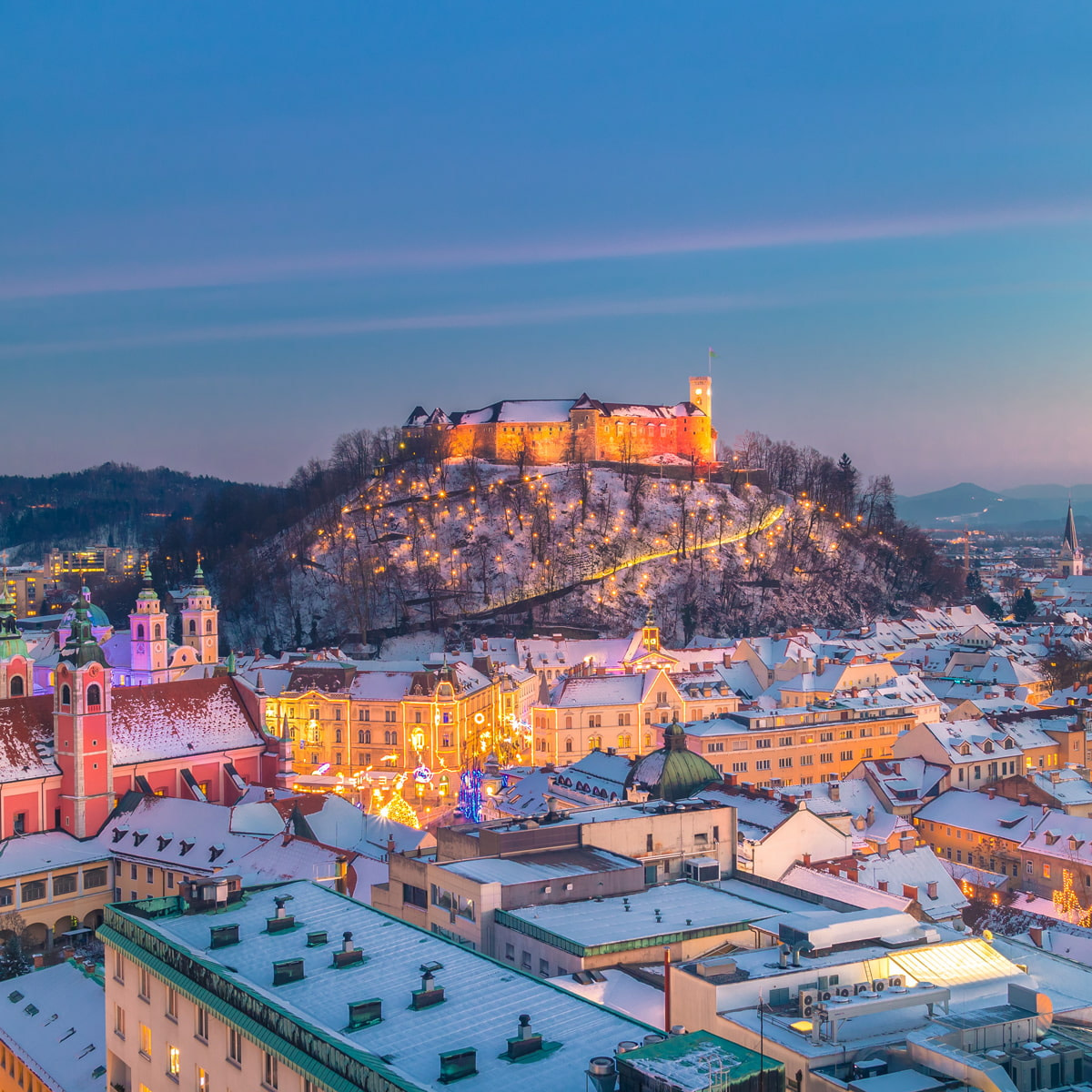 Duration: 2 Hours
Price: € 17/person
There are many walking tours in Ljubljana, but this Guided Walk & Funicular Ride to Ljubljana Castle has a bit of a twist. First, you'll meet your guide, who will take you to many of Ljubljana's most important tourist sites. They'll explain some of the city's history, culture, and quirks as you wind through the Old Town before reaching Krek Square. There, you'll take the minute-long journey aboard the funicular to Ljubljana Castle, where you can explore the grounds and view the city far below from a new perspective.
Lakes Bled & Bohinj and Vintgar Gorge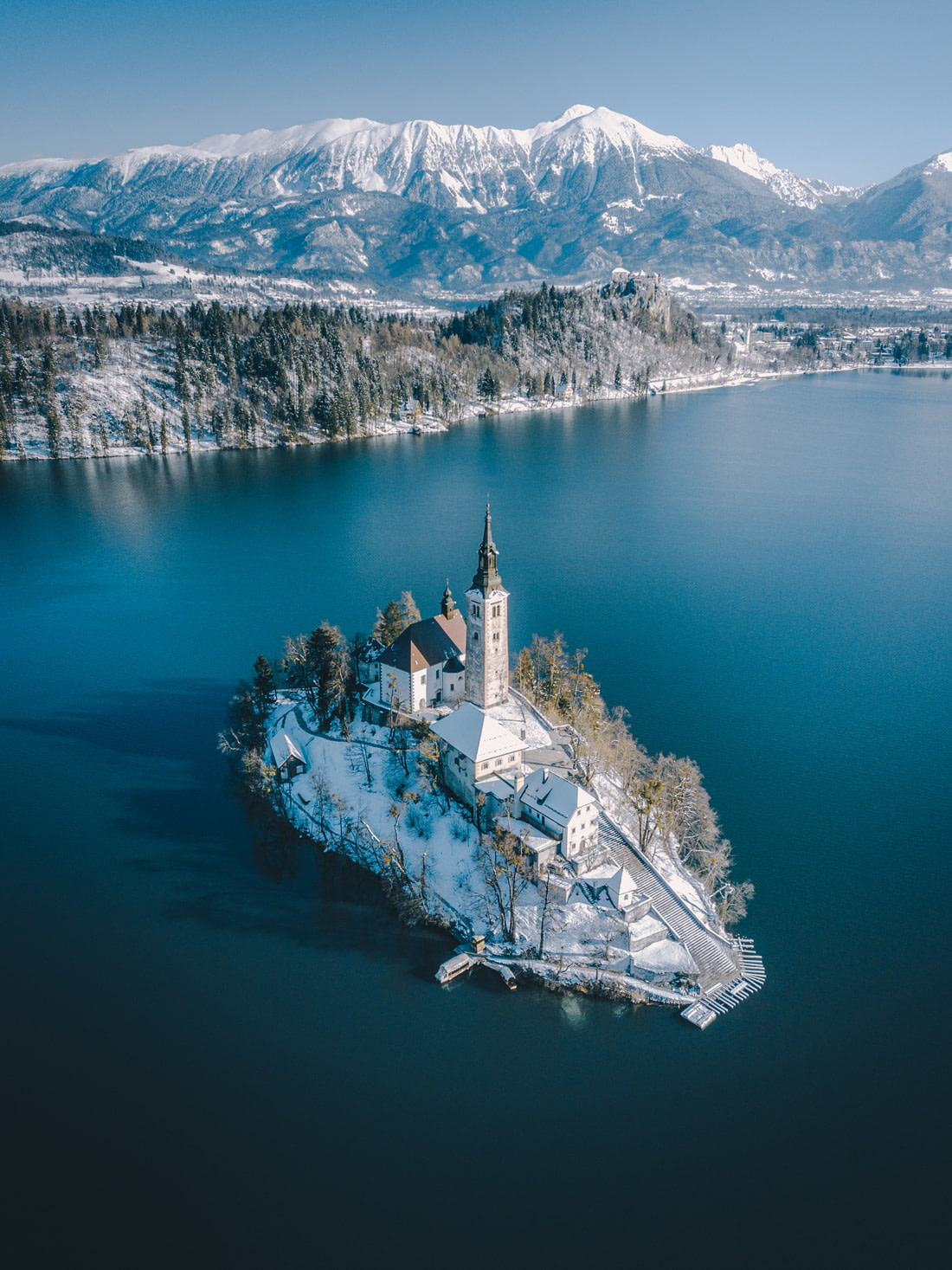 Duration: 10 Hours
Price: € 84/person
If you're short on time, you can utilize this tour of Lakes Bled & Bohinj and Vintgar Gorge to visit all of the highlights of the Upper Carniola Region in a single day.
After being picked up from your hotel in Ljubljana, the first stop will be the enigmatic Lake Bled, where you'll ride a pletna (a traditional wooden boat) to Slovenia's only island. Afterward, you'll travel to the Vintgar Gorge, famous for its sheer walls over 300 feet high, followed by a stop at the nation's largest glacial lake, Bohinj.
The tour will end with a casual stroll around the historic town of Škofja Loka, home to several examples of traditional Slovenian architecture and a picturesque castle.
Triglav National Park Tour
Duration: 10 Hours
Price: € 119/person
Leave the planning to the pros and visit Slovenia's largest nature reserve and UNESCO World Heritage Site on this full-day Triglav National Park Tour. You'll be whisked away to the Julian Alps from the meeting point in Ljubljana. Your guide will lead you on three short hikes through Slovenia's most exquisite landscapes. You'll see lush mountain meadows, catch stunning views of Mount Triglav, and go wild swimming in Lake Bohinj.
A Private Photo Shoot in Ljubljana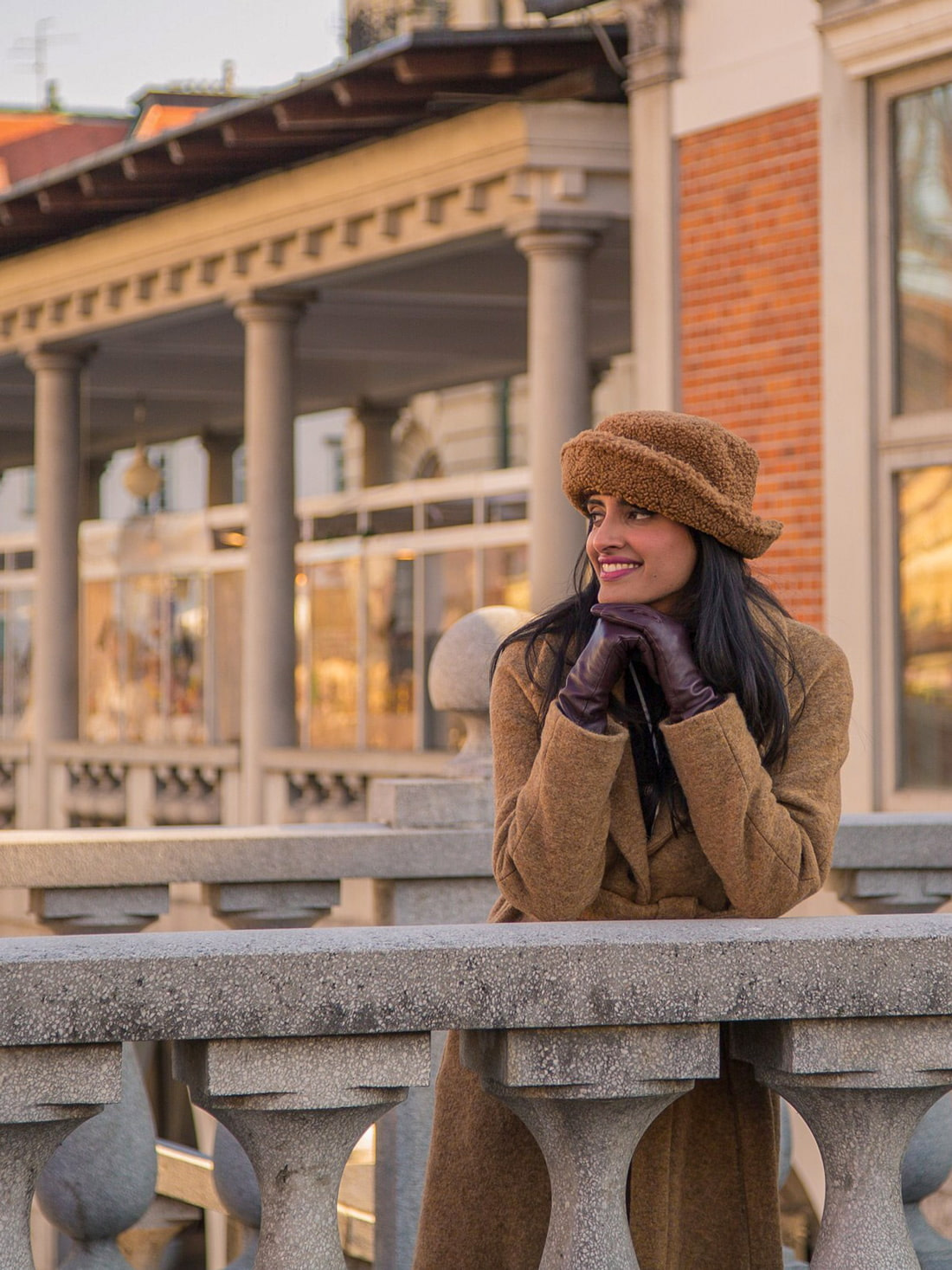 Duration: 2 Hours
Price: € 90/person
Perfect for couples on their honeymoon, solo travelers, and Instagram influencers, a Private Photo Shoot in Ljubljana is the ideal way to ensure you capture all of your best angles while you're on holiday. Your host, Valentina, is an Italian freelance photographer with ten years of experience in fashion photography. Her camera skill and extensive knowledge of all the most photogenic spots in the city will leave you with a stunning visual record of your trip.