This post contains affiliate links, which means we may receive a small commission, at no additional cost to you, if you make a purchase through these links. See our full disclosure here.
Manhattan is replete with fantastic hotels, but not all are created equal. Some impress with flawless service and grand Beaux-Arts architecture, others stand out for their sleek modern design and ultra-hip amenities, yet others blend some of these characteristics with the added benefit of having a green, leafy park right on their doorstep.
If an early morning jog is what gets you ready for the day, or are traveling to NYC with your high-energy kids, check out our picks for the best Manhattan hotels near parks and choose the one that best suits your tastes and interests.
Bryant Park Hotel (near Bryant Park)
Smack dab in central Manhattan, halfway between 5th Avenue and Times Square and right across the street from Midtown's lushest lawns, Bryant Park Hotel's location is hard to beat. All rooms are sleek and serene, with honey hardwood floors, marble bathrooms, and modern technology, whereas some feature stunning views across Bryant Park.
Also on the premises, both the sleek Asian restaurant KOI as well as the exotic Célon Cocktail Bar & Lounge attract an upscale crowd of celebrities and cosmopolitans.
The Plaza (near Central Park)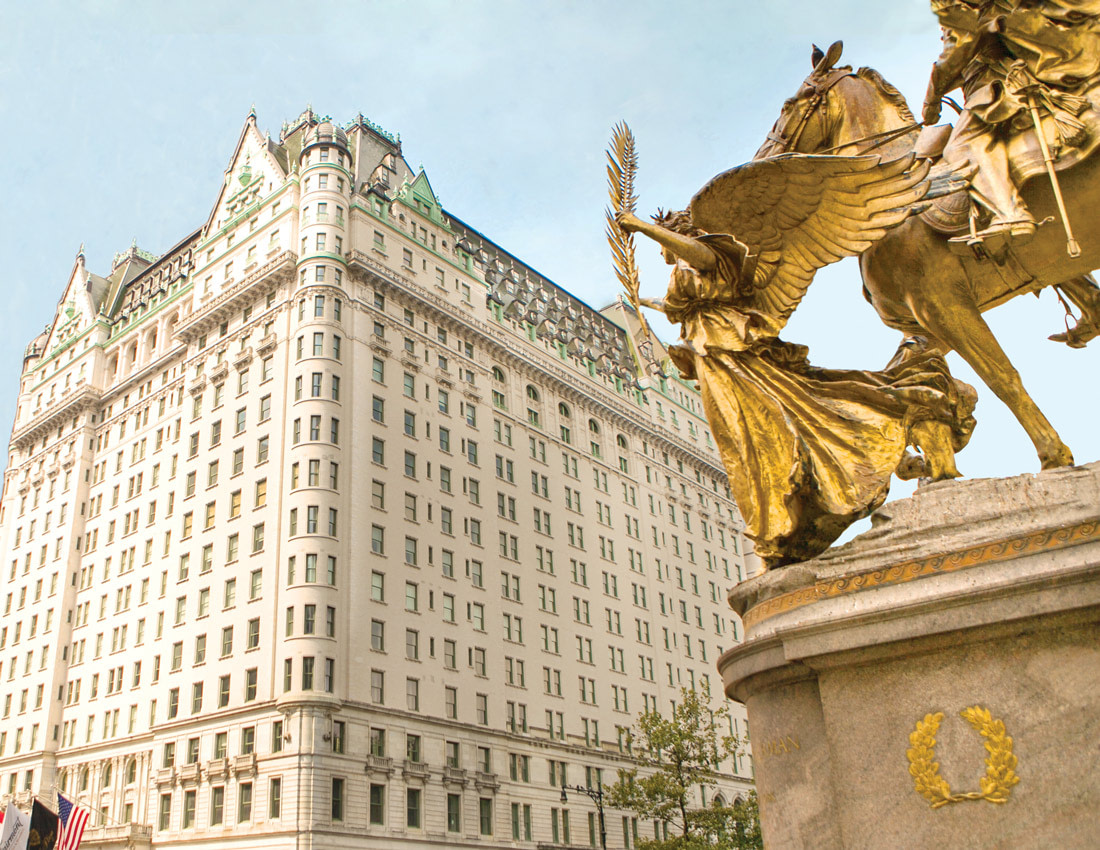 Having Central Park at your doorstep is just one of the great pleasures of staying at The Plaza.
The world's most famous hotel welcomes you in sumptuous Beaux-Arts surroundings where every whim is catered for. Think rooms mixing cutting-edge technology with French Louis XV-inspired decor, 24-carat gold plated fixtures in all bathrooms, and some of the most exclusive dining & drinking venues in New York City.
As if that wasn't enough, the Fairmont-managed hotel also offers a lavish Guerlain Spa, high-class shopping boutiques, as well as top-notch activities and amenities for children.
Hotel Newton (near Riverside Park)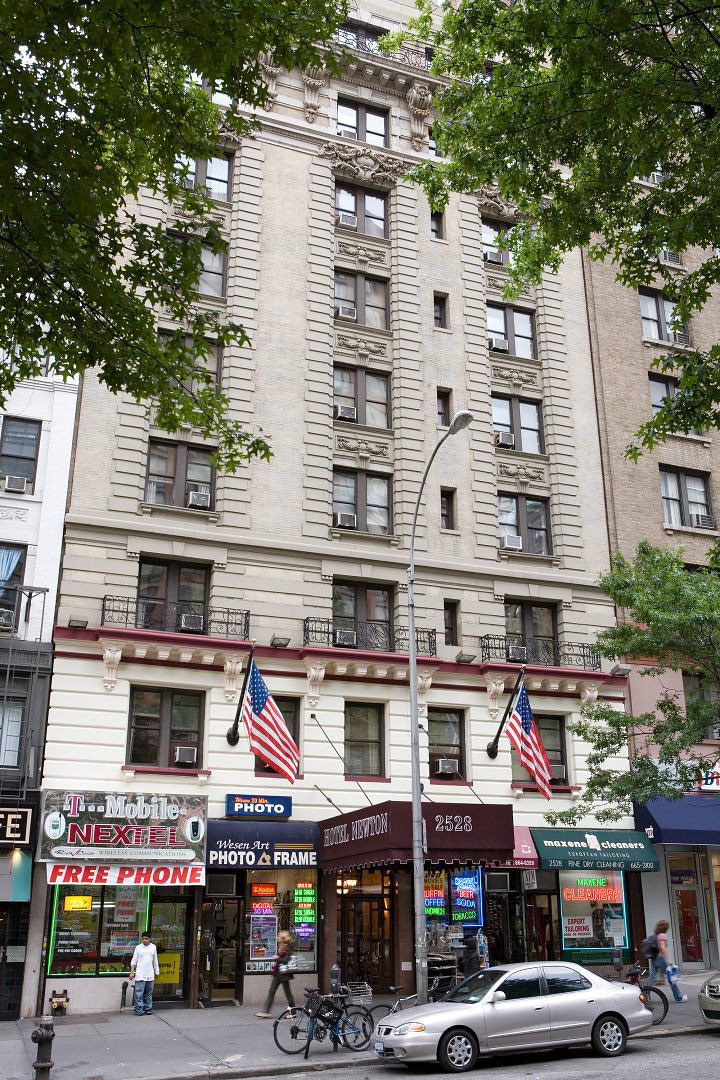 An enviable position on the Upper West Side of Manhattan and cozy, reasonably priced rooms make Hotel Newton one of the smartest choices when looking to be in the middle of it all without breaking the bank. The iconic Manhattan Diner is adjacent to the hotel, Central Park West is within a 10-minute walk, and the scenic Riverside Park is only 3 blocks west.
Washington Square Hotel (near Washington Square Park)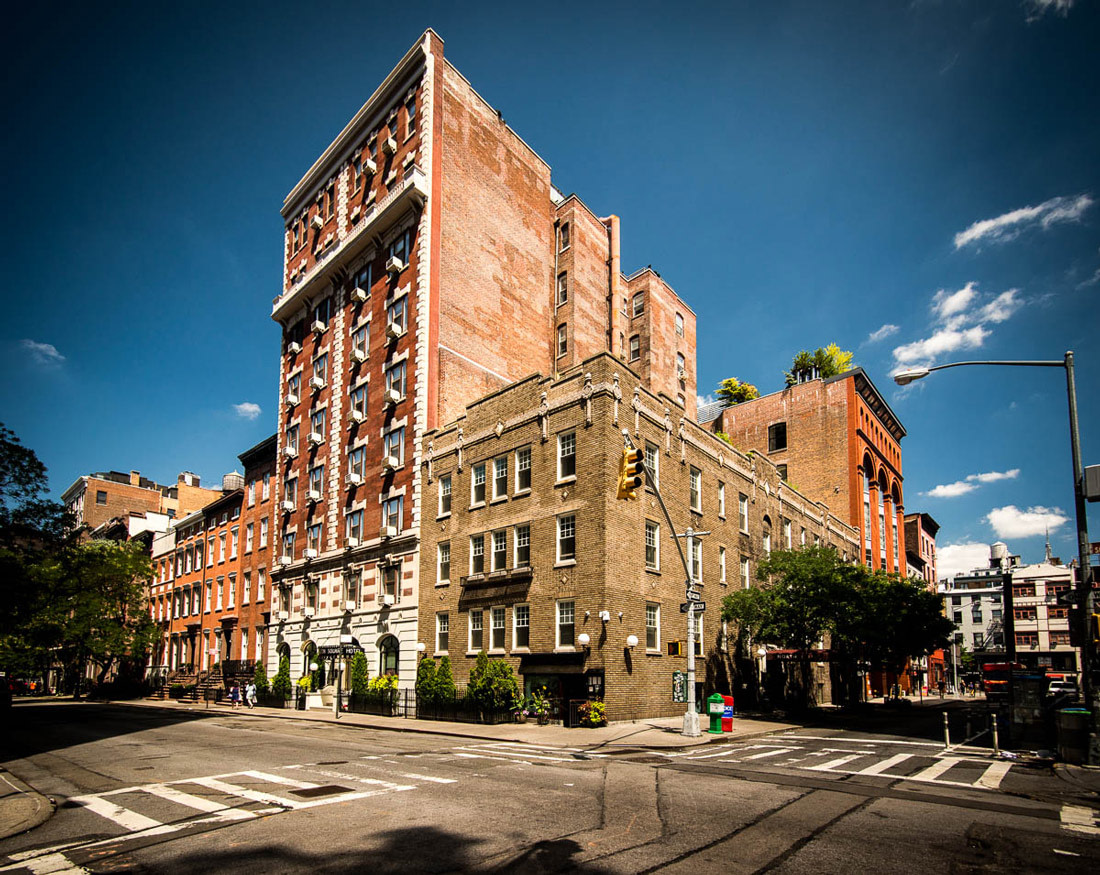 The rooms at Washington Square Hotel are festooned with Art Deco-style furnishings and photos that pay tribute to the illustrious figures who stayed here in the past. And they were not few. The hotel has provided a welcoming retreat for artists, writers, and travelers for over a century, and continues the tradition today, offering the same warm service, excellent value, and easy access to the best attractions of Lower Manhattan.
It sits in the heart of Greenwich Village, right by the historic Washington Square Park, and plays host to a happening restaurant serving seasonal New York-style bistro fare prepared using fresh ingredients from the onsite rooftop garden.
Gramercy Park Hotel (near Gramercy Park)
A stay at the legendary Gramercy Park Hotel will put you in the heart of one of Manhattan's most prestigious neighborhoods and give you exclusive access to New York's only private park.
Restyled by famous artist and filmmaker Julian Schnabel and filled with museum-quality art, the establishment is the epitome of modern glamour. Rooms are decorated in a rich jewel tone palette, with sumptuous velvet curtains, mahogany English drinking cabinets, and bespoke furnishings echoing different eras, while on the first floor, Danny Meyer-helmed restaurant, Maialino, serves some of the city's best Italian cuisine in a lovely trattoria-inspired setting.
Hotel Mulberry (near Columbus Park)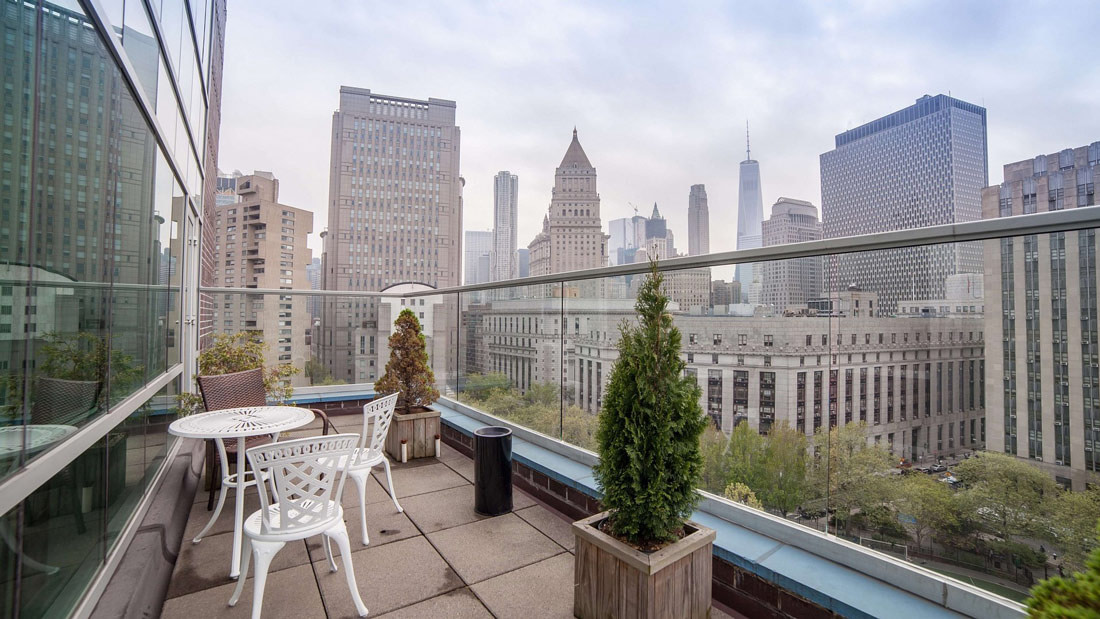 If you're looking for a convenient place to stay while exploring New York, this lovely hotel is a perfect choice.
Nestled in Chinatown, right across from Columbus Park, Hotel Mulberry is within walking distance of Little Italy, SoHo, Brooklyn Bridge, and the Financial District. Nevertheless, it accommodates guests in large, comfortably appointed rooms overlooking the Lower West Side, complete with desks, flatscreens, and, occasionally, glorious private terraces for taking in those iconic NYC skyline views.
The New York EDITION (near Madison Square Park)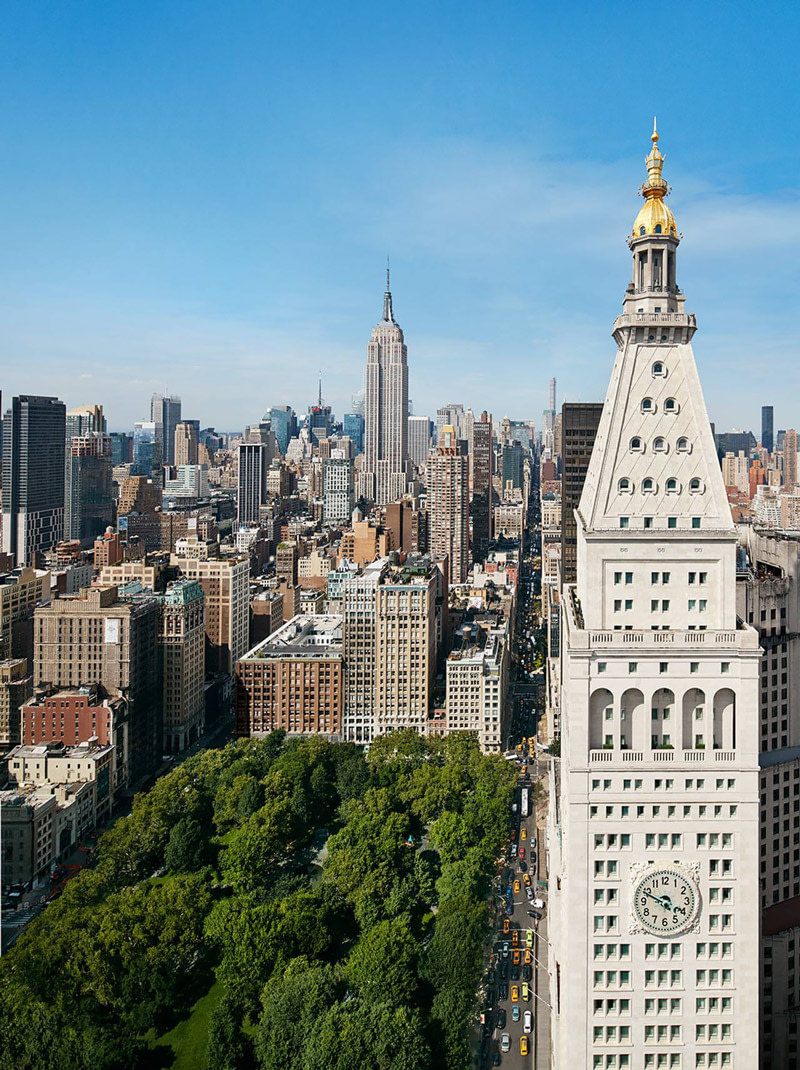 Housed in a prestigious landmark building in the Flatiron District, The New York EDITION is a sleek and sophisticated design hotel, offering Michelin-starred dining, luxury spa treatments, and chic high-tech rooms framing magnificent views across the Empire State Building.
The leafy Madison Square is just outside the door, and so are stylish shopping boutiques, remarkable Beaux Arts buildings, and top-notch dining destinations such as Eataly or Danny Meyer's Shake Shack.
The High Line Hotel (near High Line Park)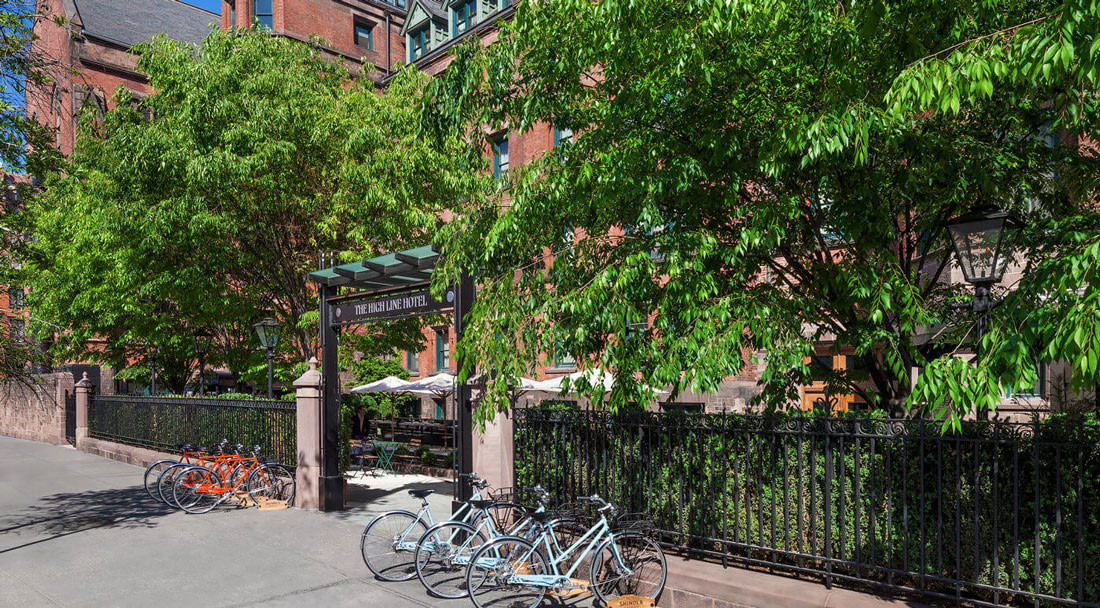 Although deeply rooted in the history and heritage of New York City, Chelsea's High Line Hotel is as hip as they come, with complimentary retro bicycles, dog-friendly amenities, and the city's first Intelligentsia coffee bar.
Its 60 boutique-style rooms are full of character, featuring unique rugs and antiques, wireless Jawbone Jambox players, and personal desks complete with vintage custom embossers. Needless to say, the hotel is perfectly positioned for exploring the elevated High Line park and browsing the neighborhood's world-class galleries.
Selina Chelsea (near Chelsea Park)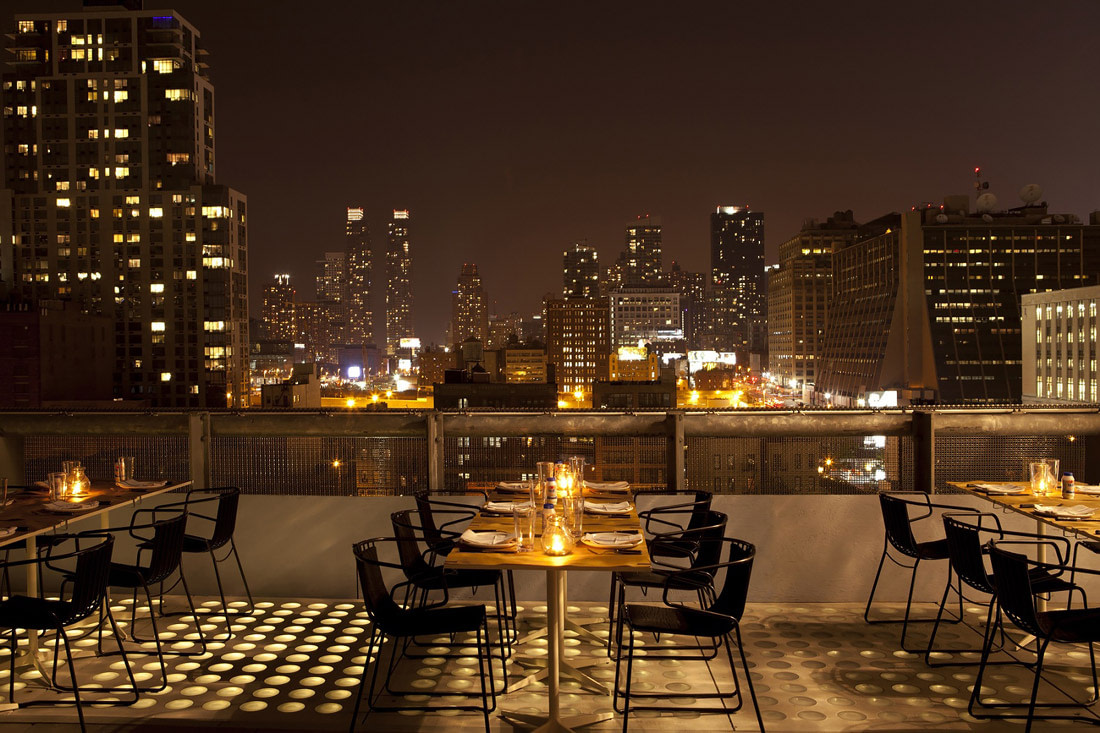 Designed by Mexican architect Enrique Norten, the uber-stylish Selina Chelsea combines hints of Chelsea's industrial past with warm Latin accents.
The sleek restaurant on the premises serves up Latin-inspired French cuisine, and the rooms have a Zen atmosphere, with wooden platform beds, polished concrete floors, and Japanese-style soaking tubs. During summer, the rooftop restaurant is the perfect place to sip tequila by the pool and indulge in delicious tacos & tostadas.
Chelsea Park is a few steps away, but guests are also provided with free bikes for discovering the neighborhood, including the nearby High Line or Hudson River Park, as well as some of the city's best art galleries.