This post contains affiliate links, which means we may receive a small commission, at no additional cost to you, if you make a purchase through these links. See our full disclosure here.
Emerging as a haven for digital nomads and tourists seeking the charm of the "city of eternal spring", Medellín has reached hot-spot-level notoriety. Along with the influx of internationals has come a revived, region-wide obsession with culture and the arts, evidenced in new murals, art spaces, and architecture around town. This 21st-century arts renaissance has drawn creatives from all over the world to both participate and admire.
Design hotels have flourished to accommodate and cater to this new breed of tourists. These are unique spaces, often completely renovated by upper-echelon architecture firms, that aim to provide guests with exclusive experiences that defy replication. And they're all highly Instagramable, to boot.
If you're looking for the perfect base from which to explore the vibrant arts scene in Colombia, be sure to read on for some of the best design hotels in Medellín.
23 Hotel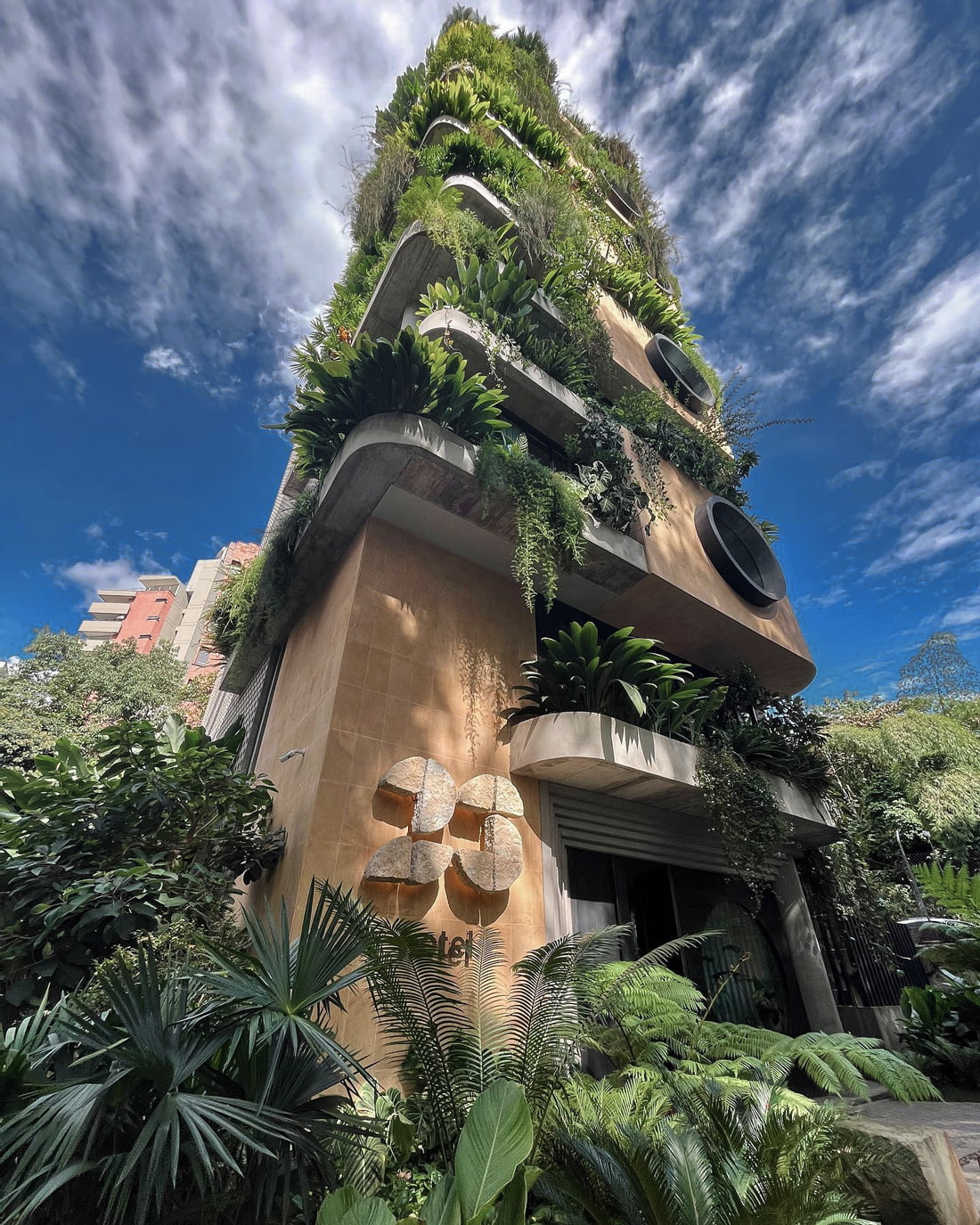 The 23 Hotel rises from Medellín's exclusive Provenza neighborhood like a tropical getaway within city limits in a masterfully renovated Brutalist building. All of the spaces here – guest rooms included – are filled with living, tropical greenery, and the entire perimeter is landscaped on every floor to give the effect of a vertical garden.
Of all of their guest rooms, the most enticing option might be their superior rooms, each featuring one of their iconic, round windows overlooking the jungle-like vista beyond. From the outside, these portholes provide a striking visual intrigue, but from your room, they offer a welcome respite as each one is fitted with a custom, curved lounger.
Haven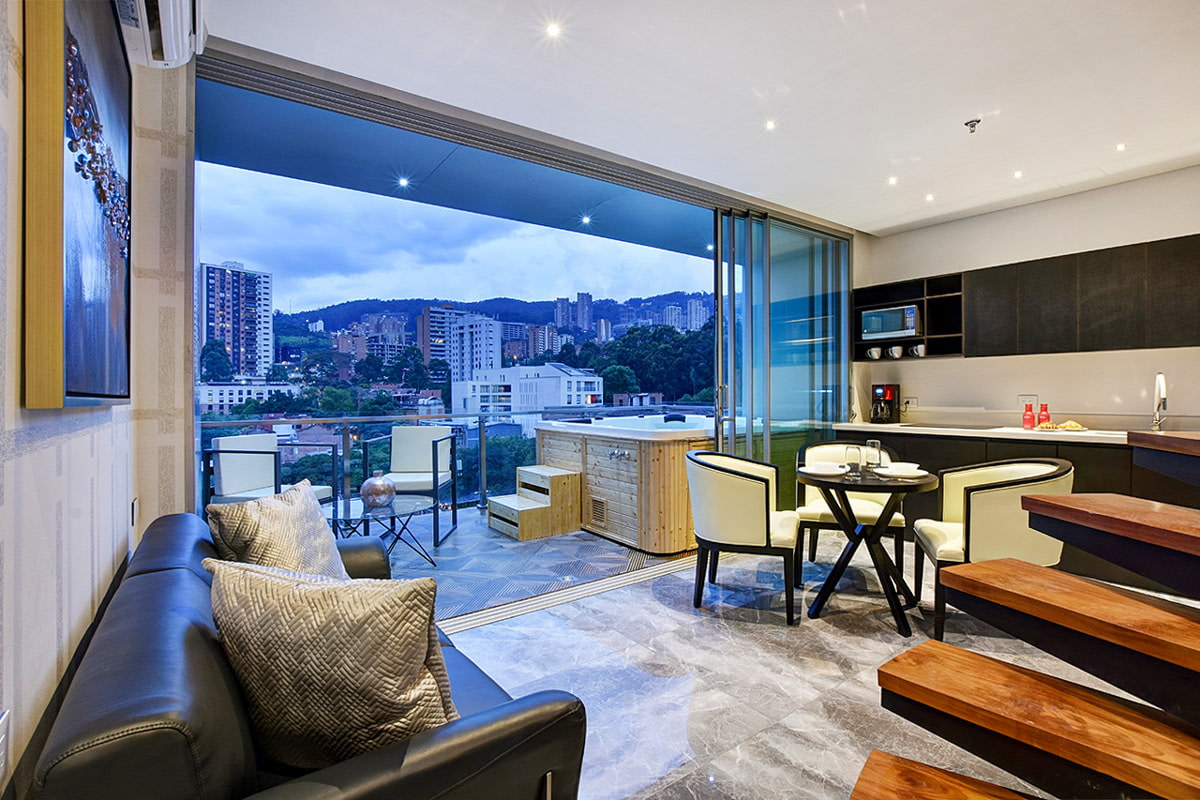 With a focus on creating spaces that foster social interactions, Haven is perfect for those visiting Medellín for the nightlife. In addition to their lobby bar, Swing – the ideal place to collaborate with fellow digital nomads during the day – Haven is home to one of the most envy-inducing rooftops in the city, replete with a lounge area, a heated infinity pool, and their premier bar, Rooftop 360, the latter known for its incredible selection of proprietary cocktails.
Haven is an all-suite hotel, meaning groups of friends traveling together will have several options of fitting rooms. If you're looking to splurge, consider reserving one of their two four-bedroom, four-bath penthouses, notably the trendiest in town.
Sui Posada Boutique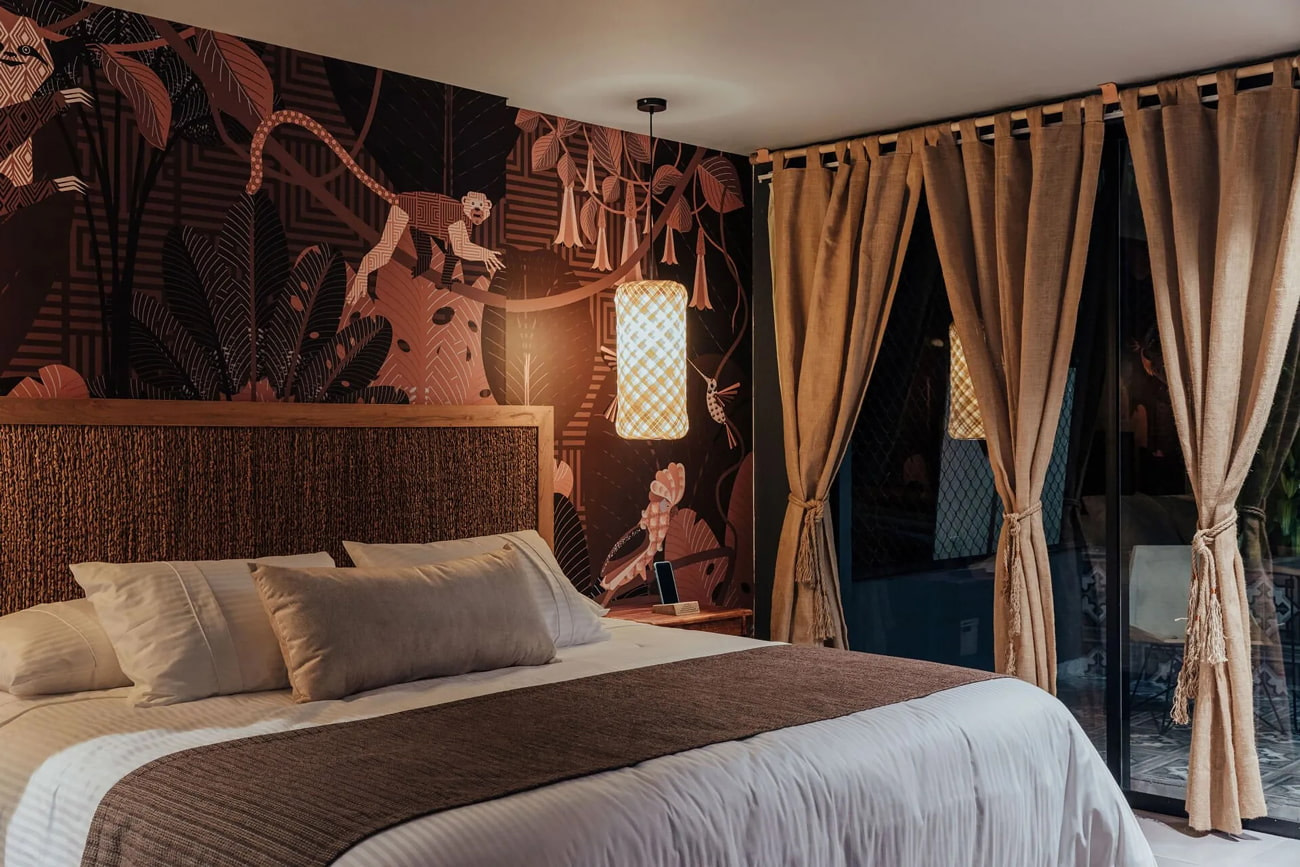 The ethos of the Sui Posada Boutique is centered around reclaiming Colombian arts to combat existing stereotypes of Colombian culture. The result is a luxury property unlike any other in the world, filled with textiles, furniture, pottery, and other art pieces created by local artists. Rather than presenting a mere assemblage of artwork, careful curation reflects the essence of contemporary Medellín, though the collection is not entirely devoid of the traditional.
If you become fond of Colombian art during your stay – and you likely will – you can visit their in-house shop or ask the concierge for information on purchasing a design item displayed in the hotel.
Hotel Celestino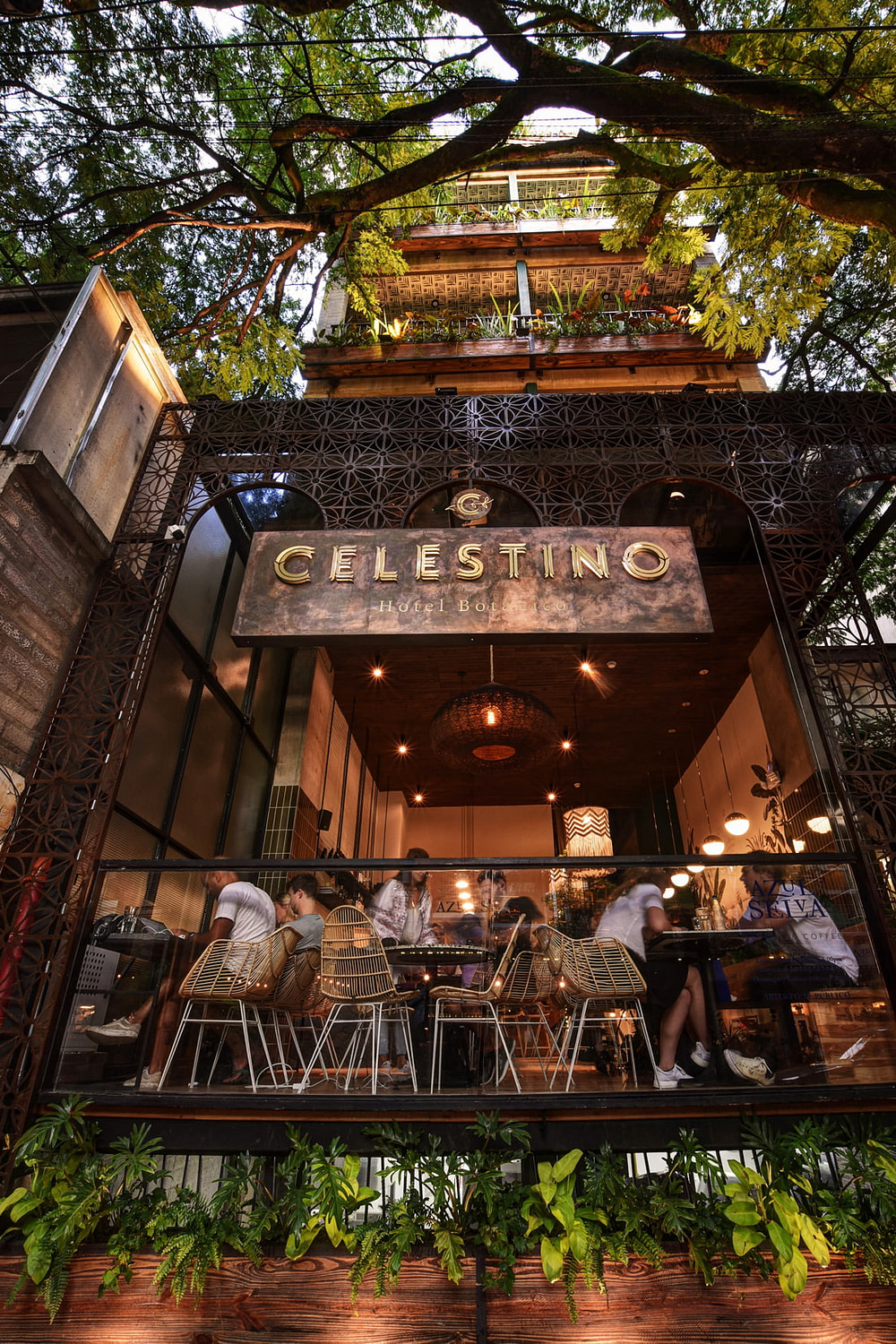 Drawing inspiration from the tree-lined streets of Zona Rosa, Hotel Celestino aims to bring the outside indoors with lush, green interiors and plenty of live decor. Despite the neighborhood's freneticism, the Celestino prides itself on providing a "botanical getaway", including a meticulously landscaped garden designed to attract local songbirds and a luxury spa that offers a full menu of treatments to help you unwind.
To further your relaxation, you can take your breakfast in-room and enjoy it right from the comfort of your plush, king-sized bed. Or, if you're feeling rejuvenated, visit the downstairs brunch and coffee bar, Azul Selva, for a fresh, healthy meal and an exquisitely crafted Colombian espresso.
Marquee Hotel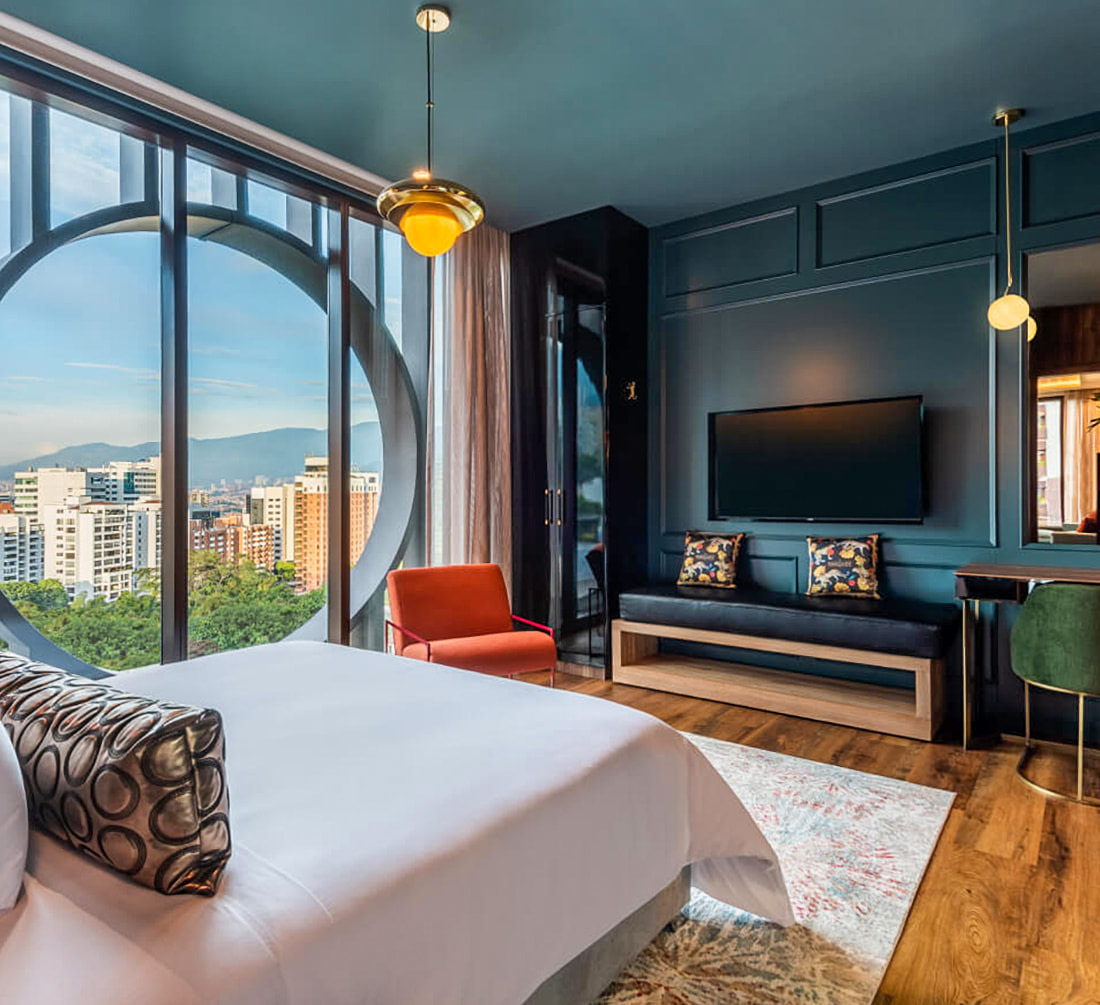 A testament to elegance, the Marquee Hotel offers its guests every possible luxury, including its fastidiously designed interiors. Utilizing a combination of natural and manufactured materials, they've created modern spaces that still manage to reflect the unique sensibilities of the locale.
While not overtly bright or busy, guest rooms are appointed lavishly with fine textures like rich wood paneling, luxe silk velvet, and gold-plated finishes. Many of their guest suites come with deep porcelain bathtubs and excellent views of Medellín's enchanting skyline through floor-to-ceiling windows.
Elcielo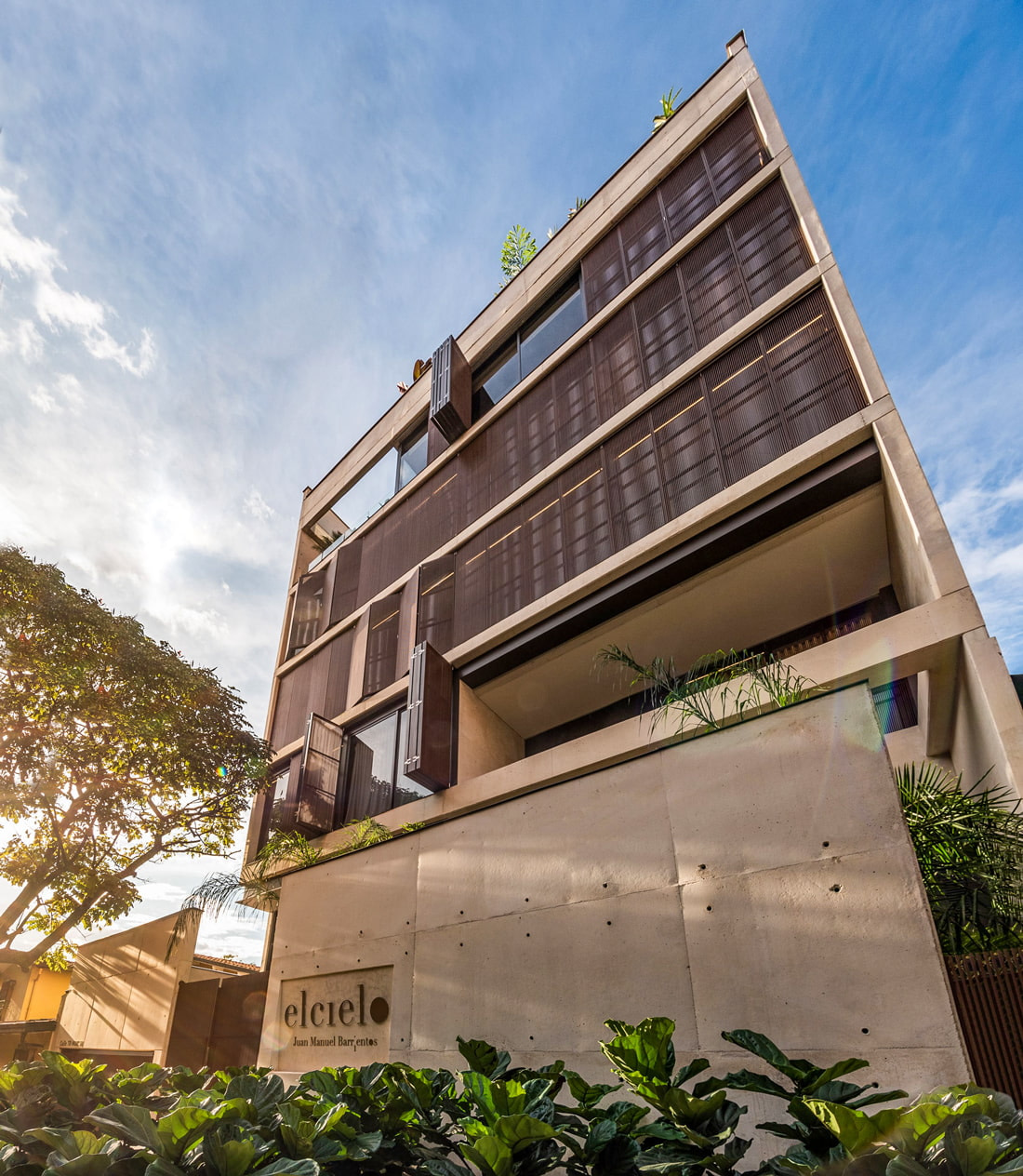 Elevating traditional Colombian dining, hospitality, and design to create a luxury property, a stay at Elcielo is an experience. Though an entire team brought this dream to life, the idea for Elcielo was the brainchild of a single man, Juan Manuel Barrientos, the Founder of Elcielo Hospitality Group and the current Executive Chef in the in-house, eponymous restaurant, elcielo. This was hardly Barrientos' first foray into brick-and-mortar dining; he has four other restaurants right in Medellín that the concierge will happily arrange for you to visit.
Factory Lofts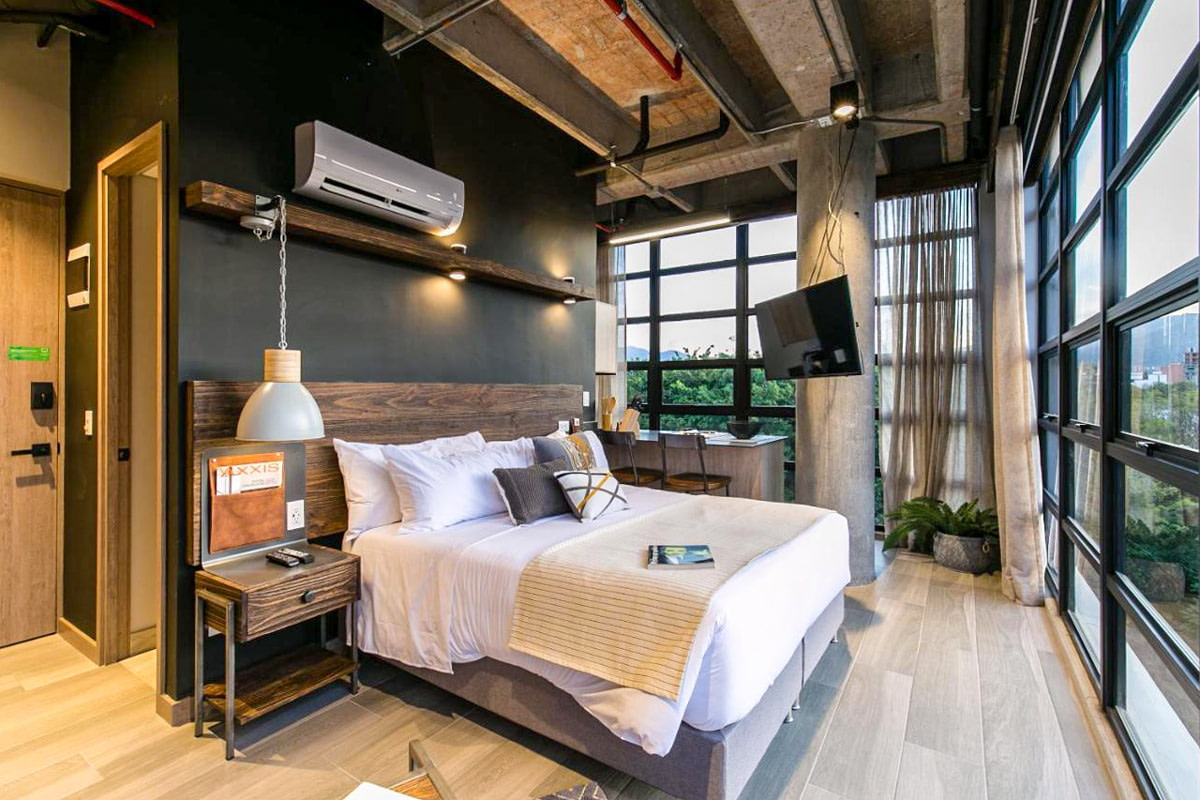 Tucked away only a block from the bustling Calle 70 in Laureles is the bastion for digital nomads, Factory Lofts. The entire building – a former factory, as the name implies – has been completely renovated into the perfect property for an extended stay.
Visitors are free to utilize the 2nd-floor coworking space, while the concierge service can arrange anything from tours to transportation to laundry for you. Whether you intend to stay a few days or a few months, you're bound to feel right at home, despite the industrialized facade.
The Charlee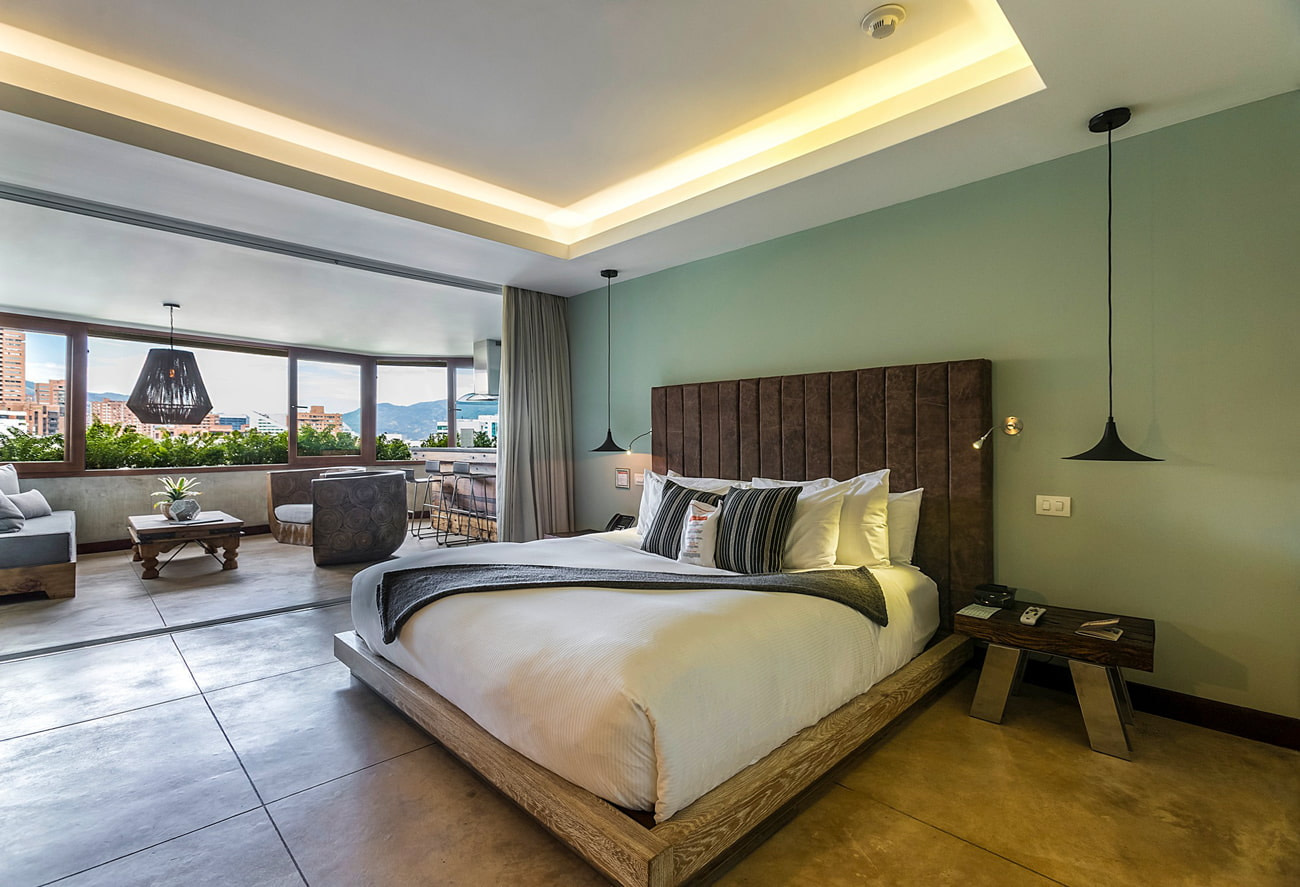 Structural and avant-garde, The Charlee aims to create a place for visitors and locals alike to enjoy. They do this by carefully curating their cuisine and events calendar; by offering unique experiences to Medellín, residents, too, are readily drawn into the fray.
The rooftop bar, Envy, hosts many of their events and boasts an aquarium-style pool and unmatched views of the whole city from its lofty perch. If you're in town for the last Sunday of the month, you can catch their monthly rooftop brunch, though they serve sushi and Japanese street food. For a sit-down dinner, you can visit their in-house restaurant, Lucía, which serves elevated Italian classics in a hall that feels like it's straight out of the Mediterranean.
Art Hotel Boutique Medellín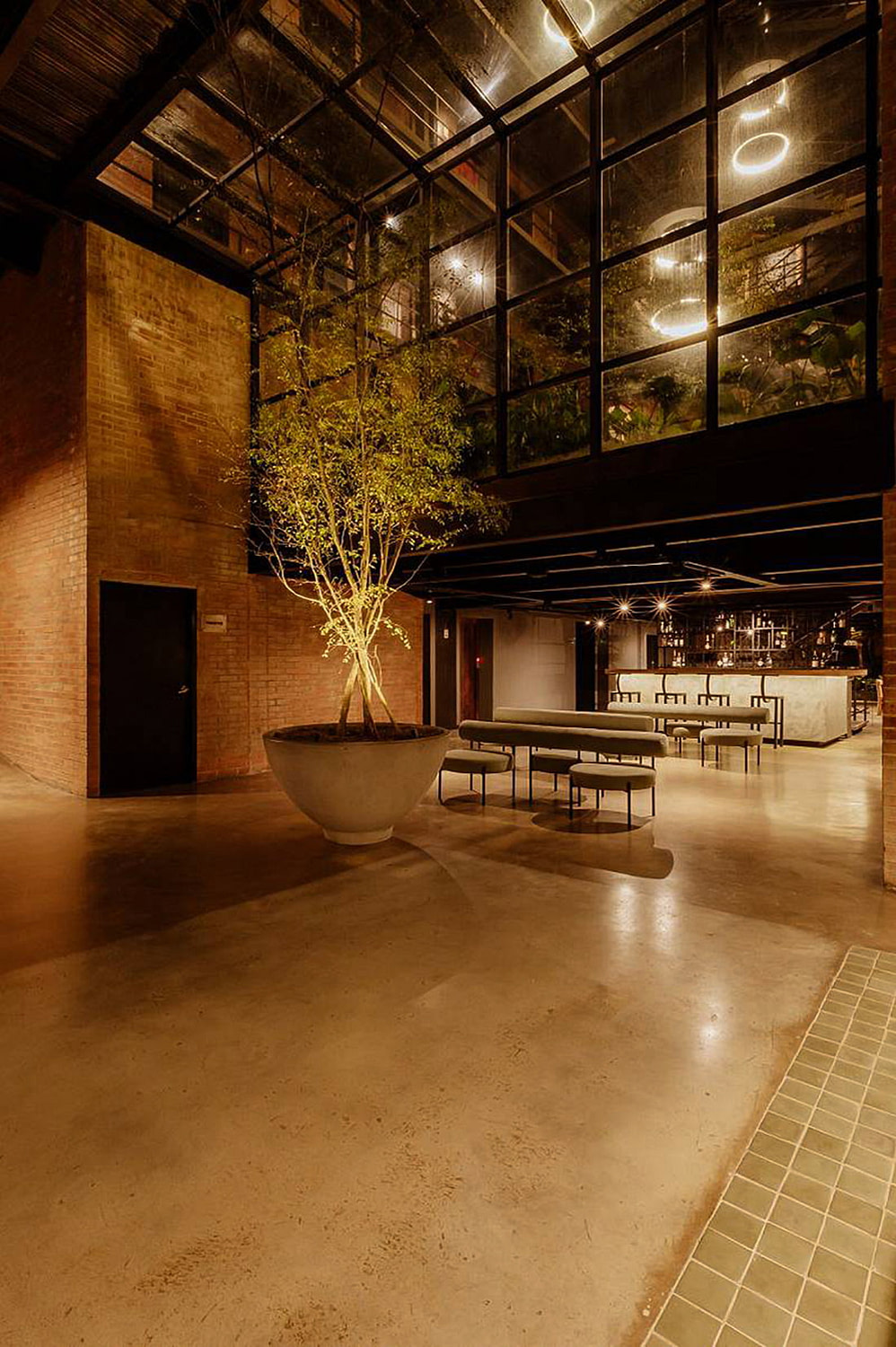 Moody and modern, the Art Hotel Boutique Medellín caters to those with refined tastes that fall outside of the norm. You'll find all of the standard amenities of a luxury hotel: king-sized beds with crisp, white linens, high-speed Wi-Fi, and a rooftop restaurant, to name a few, though juxtaposed against this phenomena are unlikely materials like the polished concrete floors, exposed brick, and black-finished steel. They may sound like harsh additions, but the effect is a welcome backdrop for their extensive art collection. The lobby doubles as a gallery and is accented with living foliage to bring organic life to the otherwise streamlined interior.