A concept hotel in the heart of Provence, award-winning Hameau des Baux blends genuine regional architecture and creative interior design with art, culture, and charming amenities.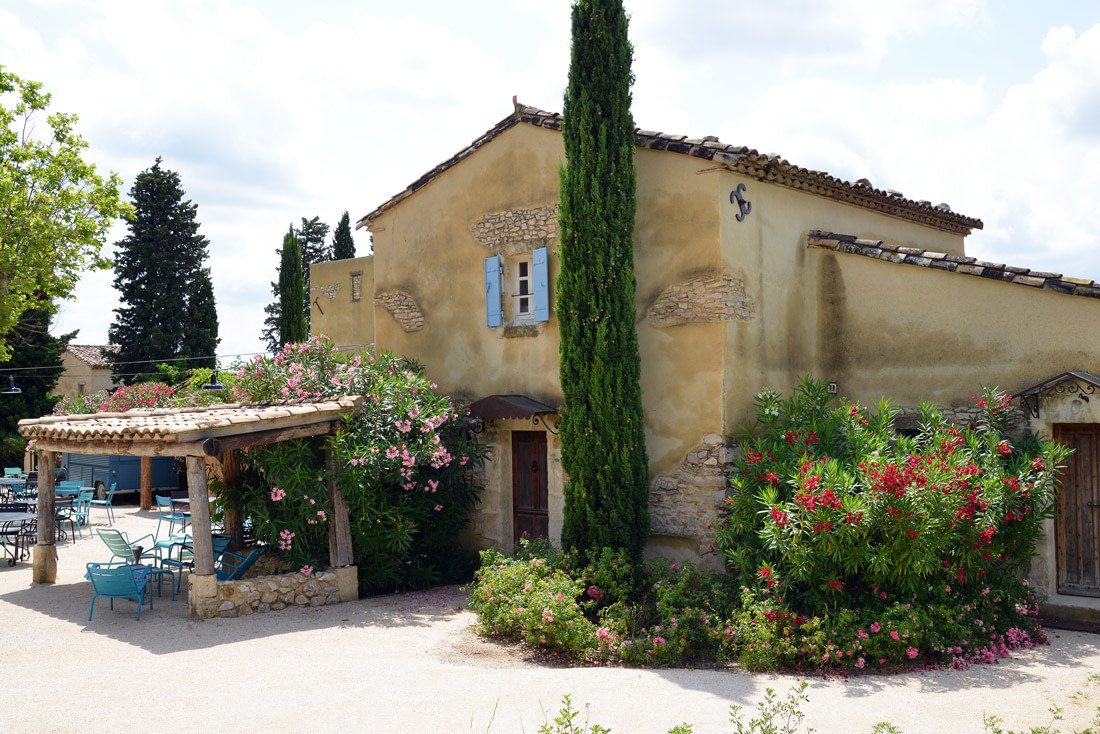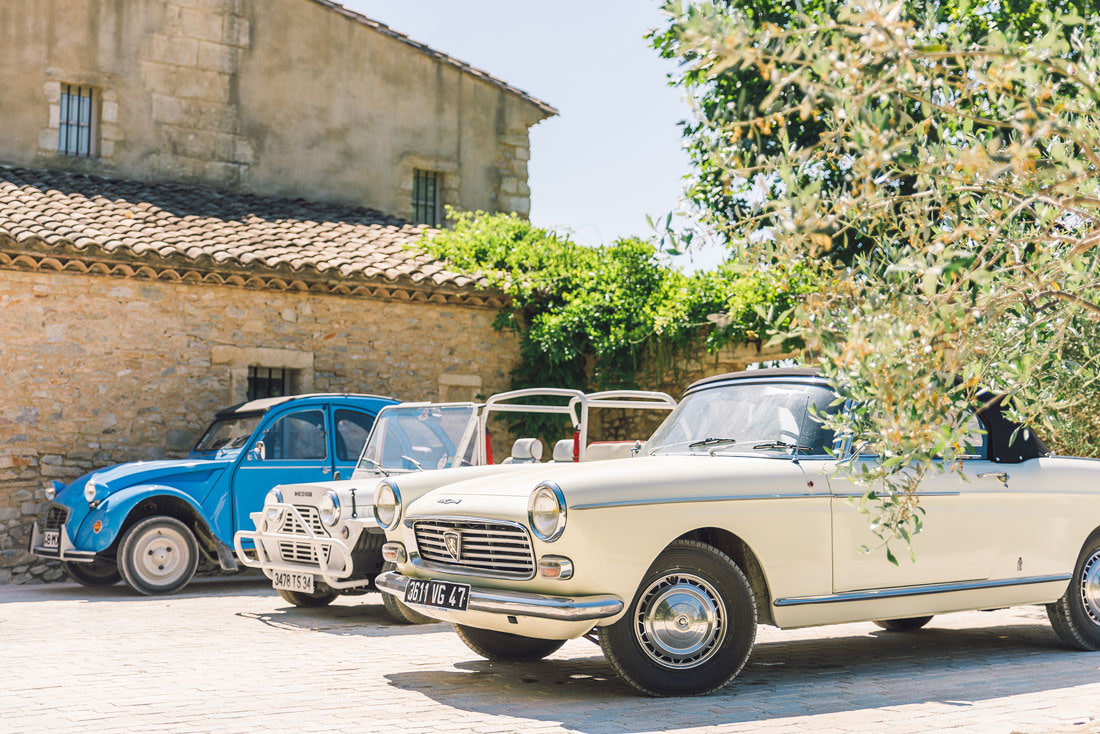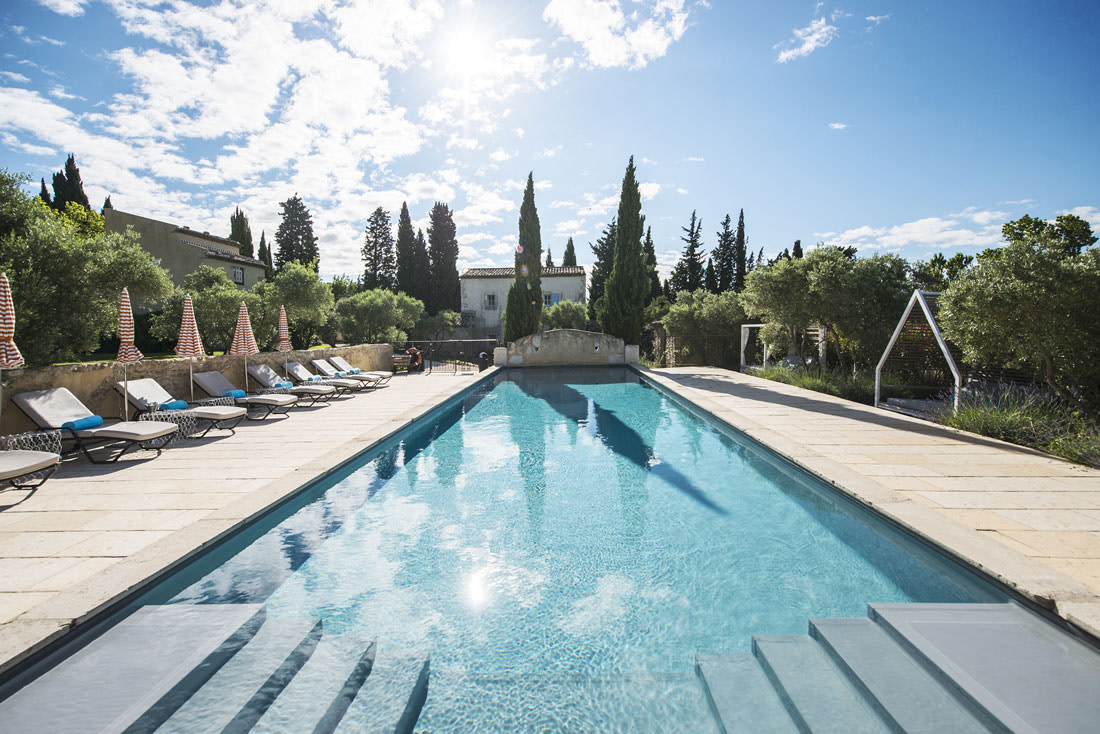 Resembling a traditional French hamlet at the foot of the Alpilles Nature Reserve, the hotel revolves around a central square and has its own art gallery, heated outdoor swimming pool, and tennis court. There's also a pétanque ground, where guests can learn the classic French game, a spectacular 20th-century furniture showroom, as well as a fleet of adorable vintage cabriolets for exploring the seductive Provencal countryside in style.
Spread across the village's original limestone buildings – now gorgeously remodeled, the 20 rooms and suites are fashioned with chic contemporary accents and original vintage furniture from the hotel's impressive collection.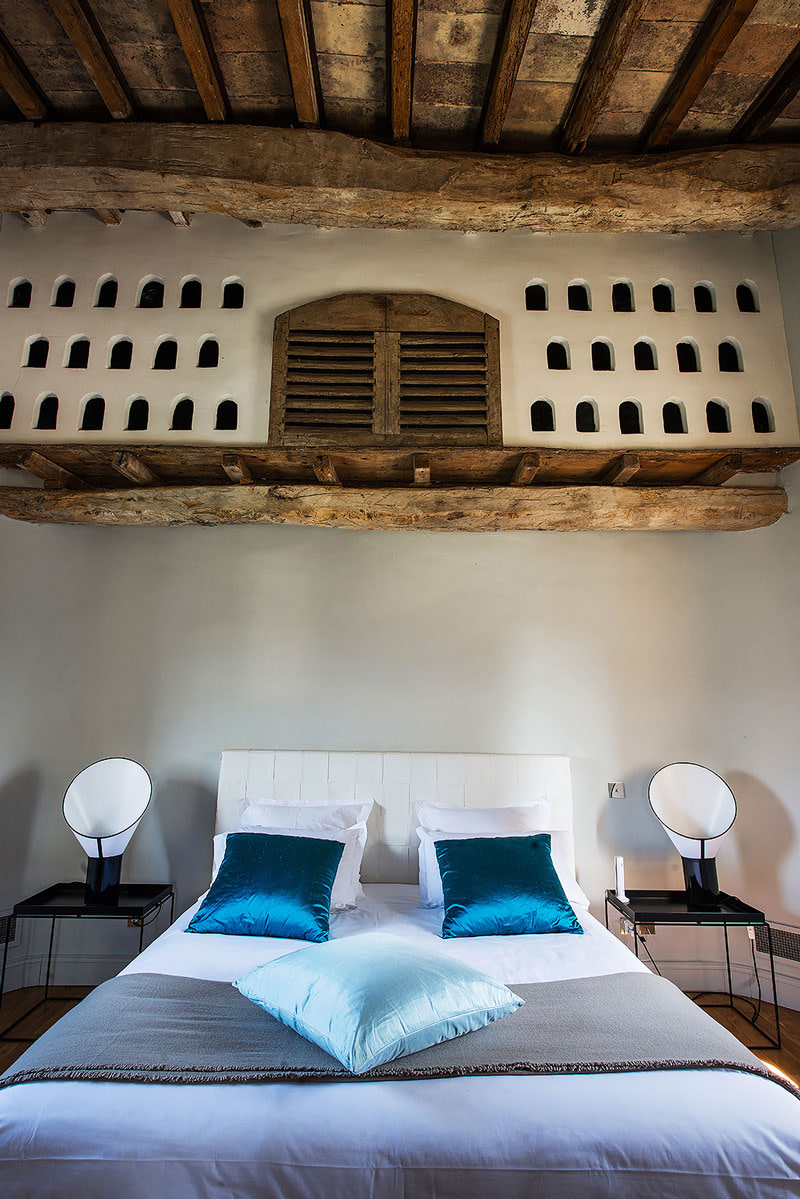 The whole is a glorious mismatch of styles, with sleek retro pieces, inspired textiles, and conspicuous contemporary artworks that seamlessly blend together under a canopy of aged wooden beams. Flat screens, tablets, and free Wi-Fi offer added entertainment, while minibars, standalone bathtubs, and natural cosmetic products made in Provence are a nice luxe touch.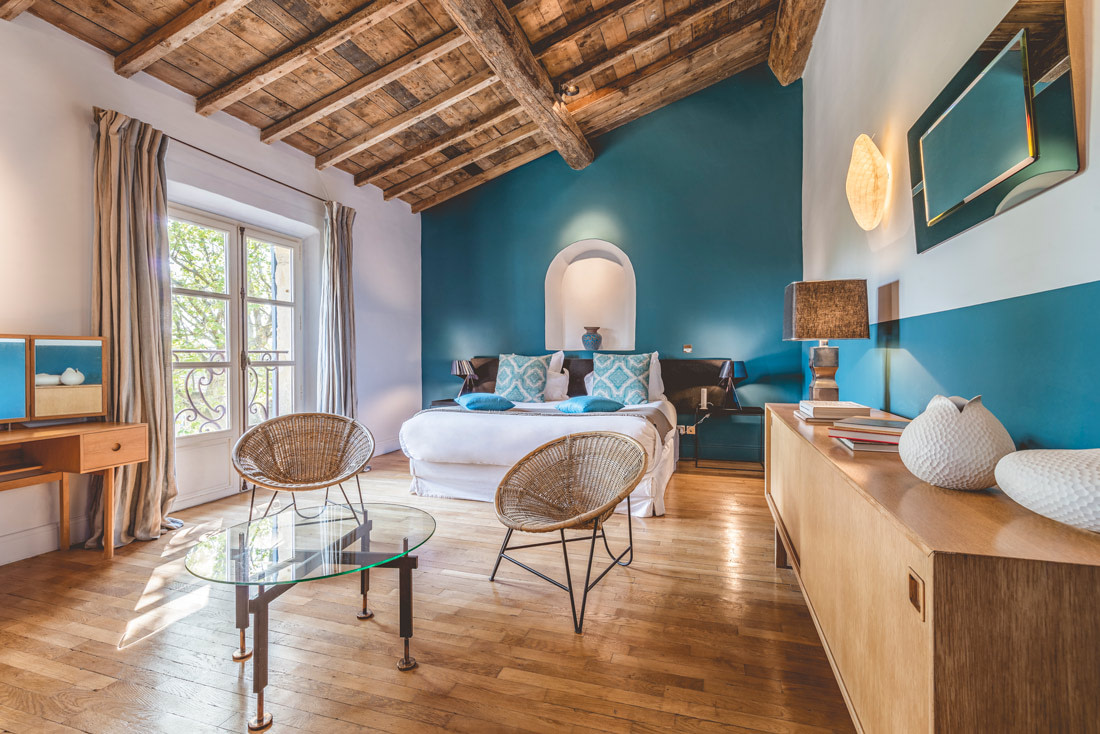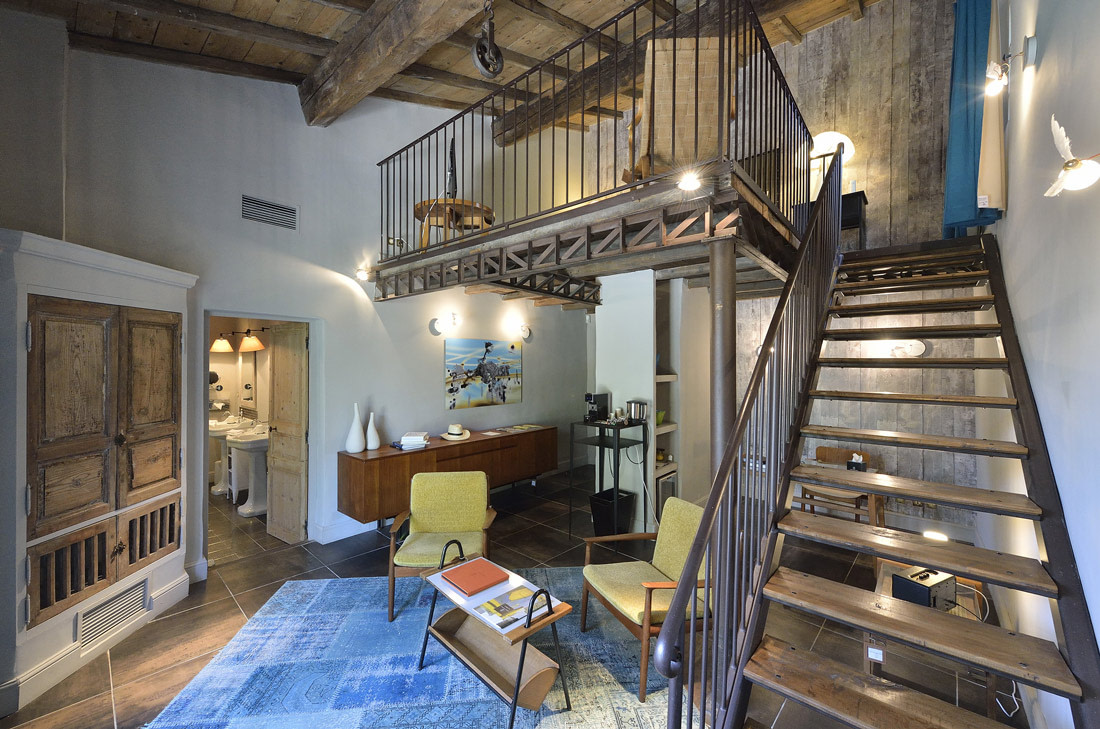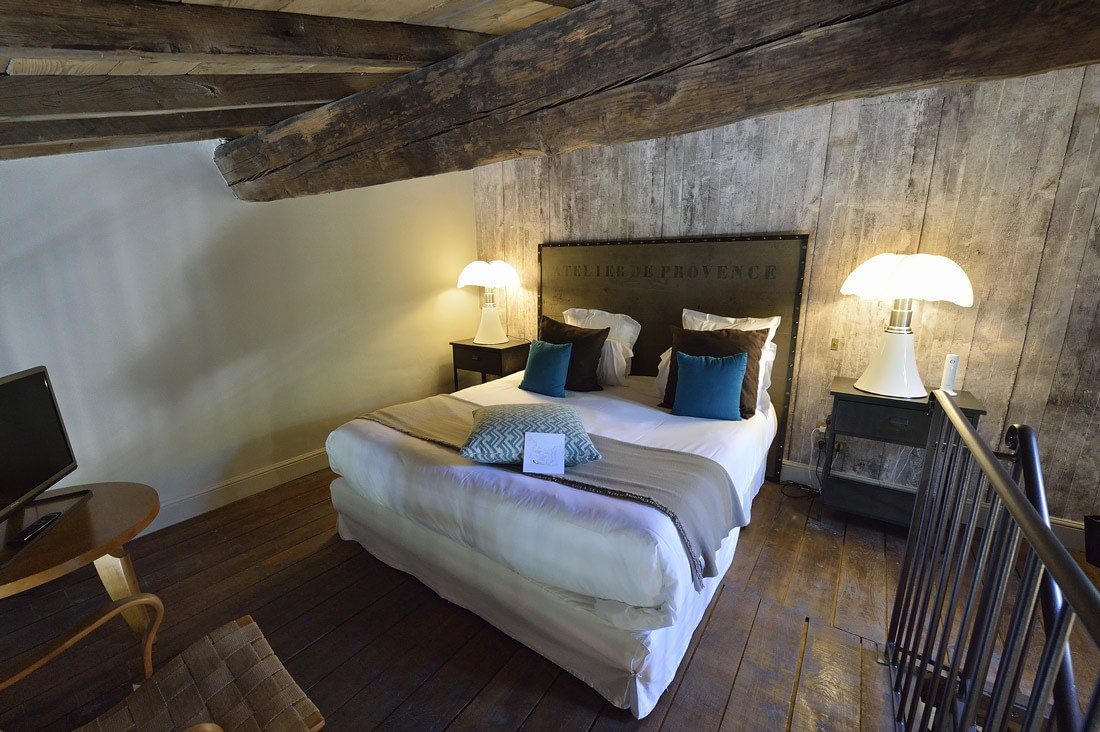 The superior units upstairs boast splendid views across the estate, and the largest of them feature personal terraces for soaking in the sun and enjoying outdoor wellbeing sessions. Designed with families in mind, the stylish suites and sunny, sprawling duplexes open to charming patios and flower gardens, and come with separate lounge areas to relax and unwind.
For those seeking a more intimate experience, there's also an authentic mas converted into a private holiday home, complete with fabulous country style interiors, gym, home cinema, and swimming pool. Surrounded by gardens and olive trees, the charming property accommodates up to 13 guests in 6 luxuriously appointed rooms, one more delightful than the other.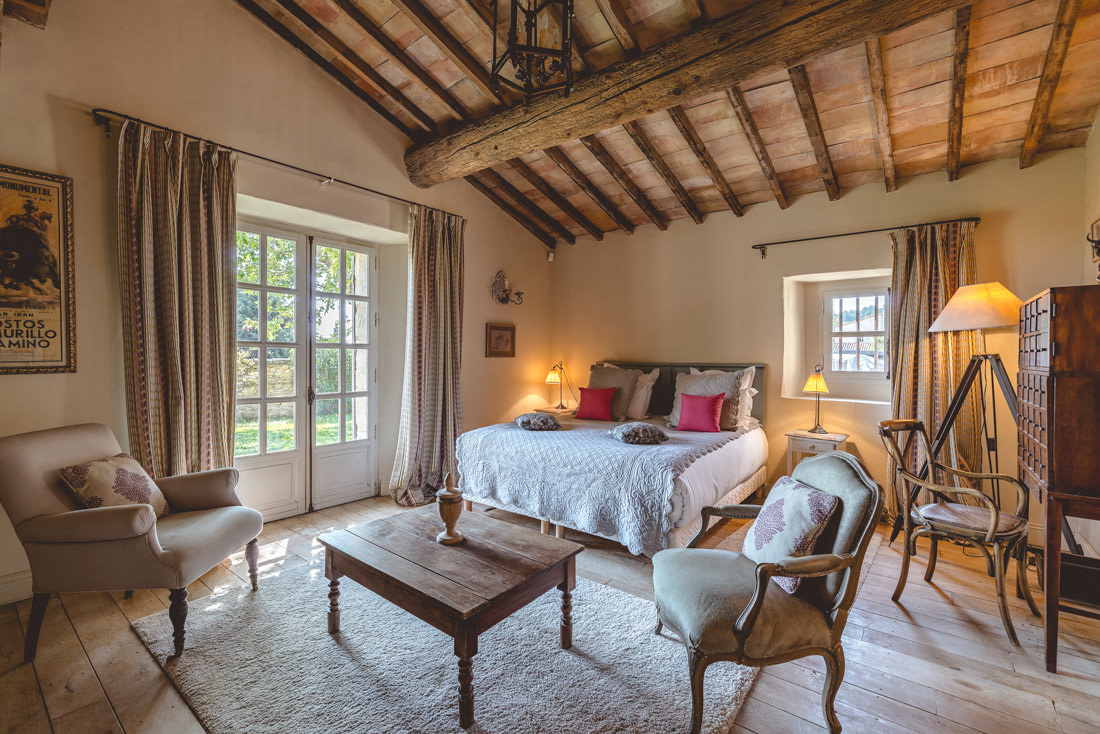 A marvelous living area, a splendid kitchen, and a selection of outdoor seating and dining areas make the mas at Hameau des Baux the perfect self-catering getaway.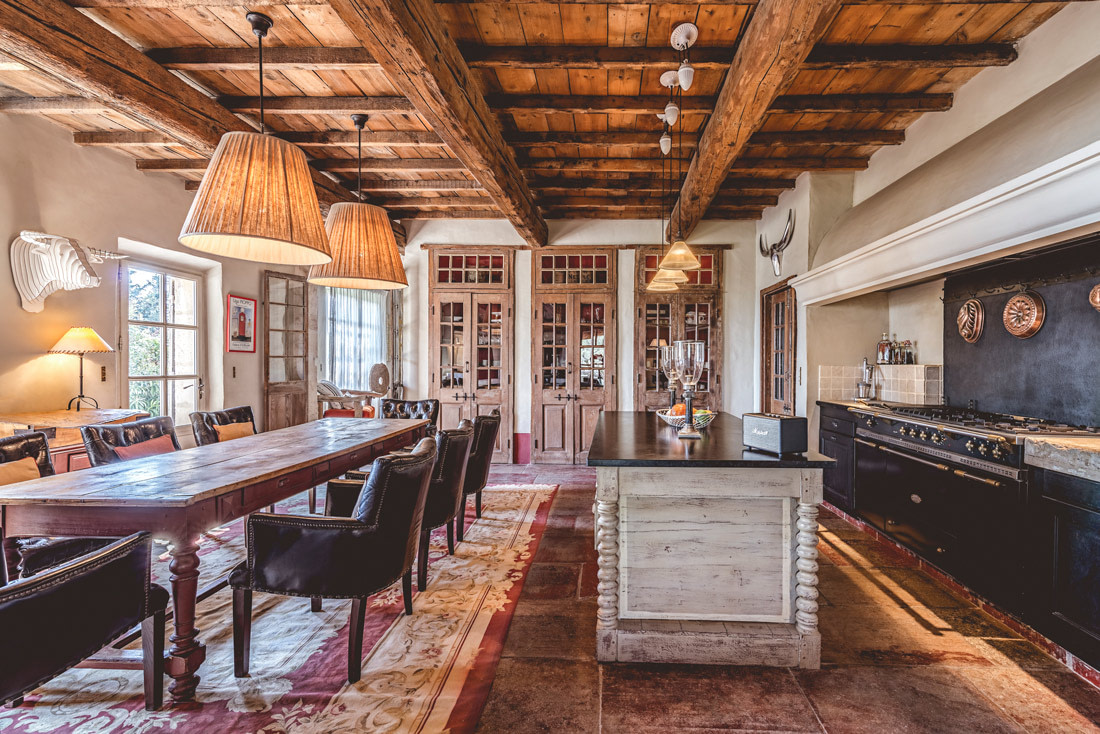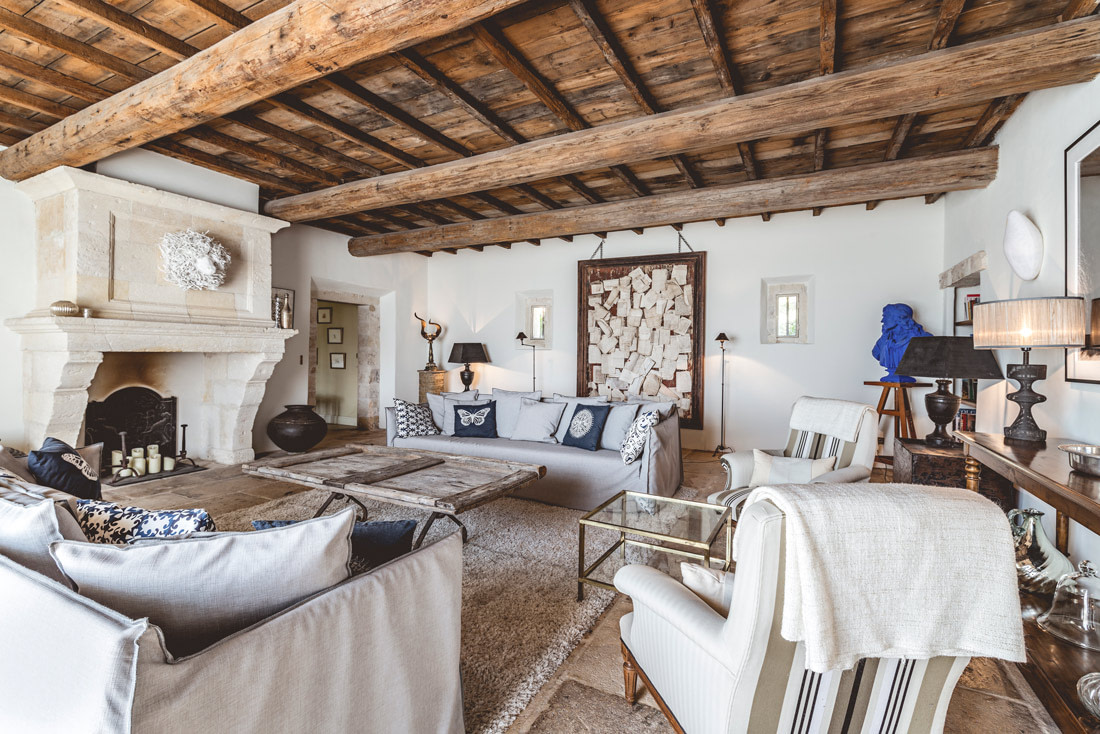 Art is everywhere at this concept-hotel, which serves as a canvas for talented painters, photographers, sculptors, and ceramists, whose contemporary works beautify every nook and cranny, from the rooms and lobbies to the gardens and restaurants.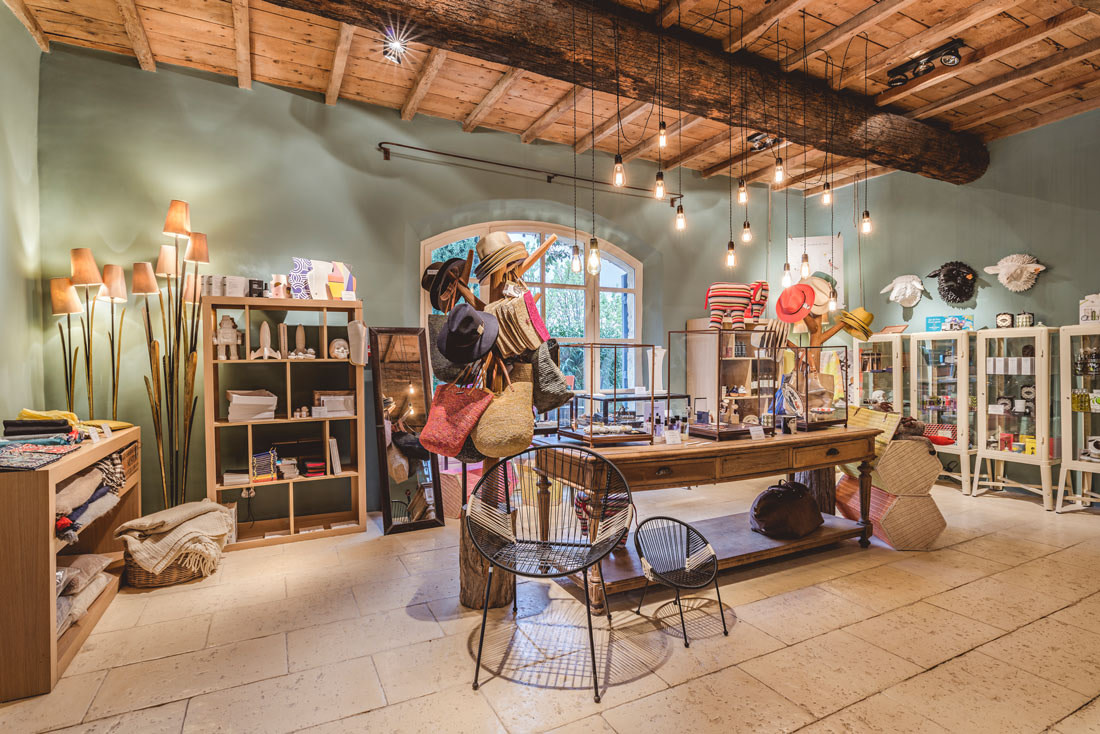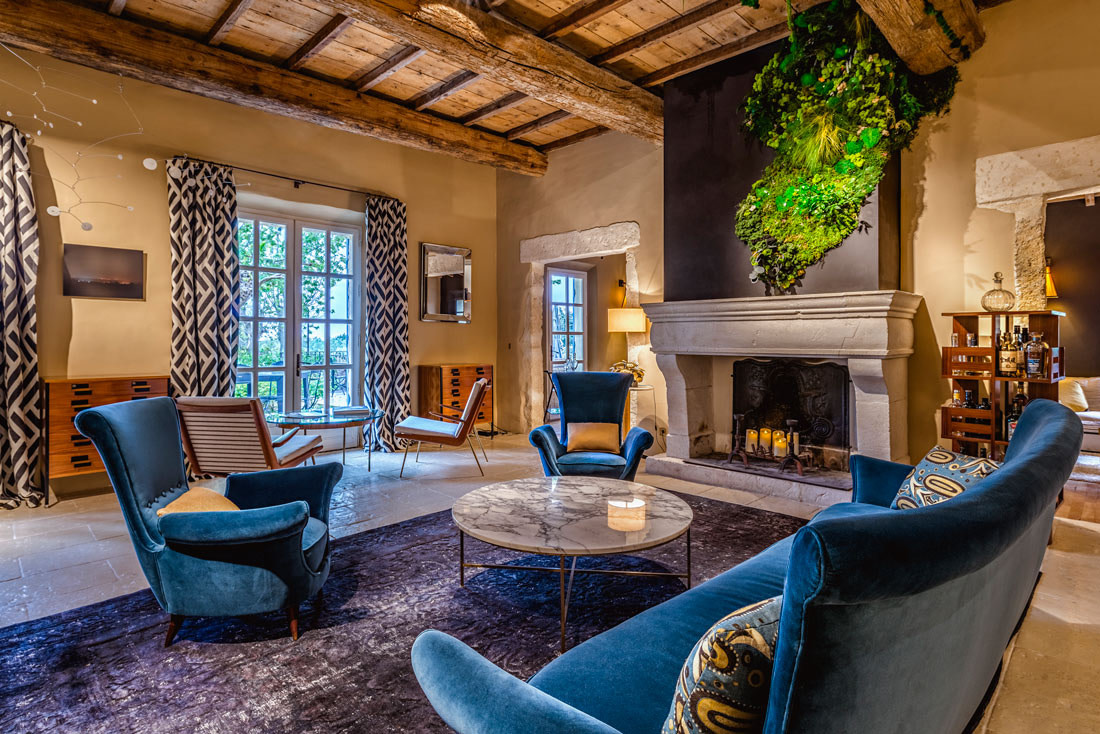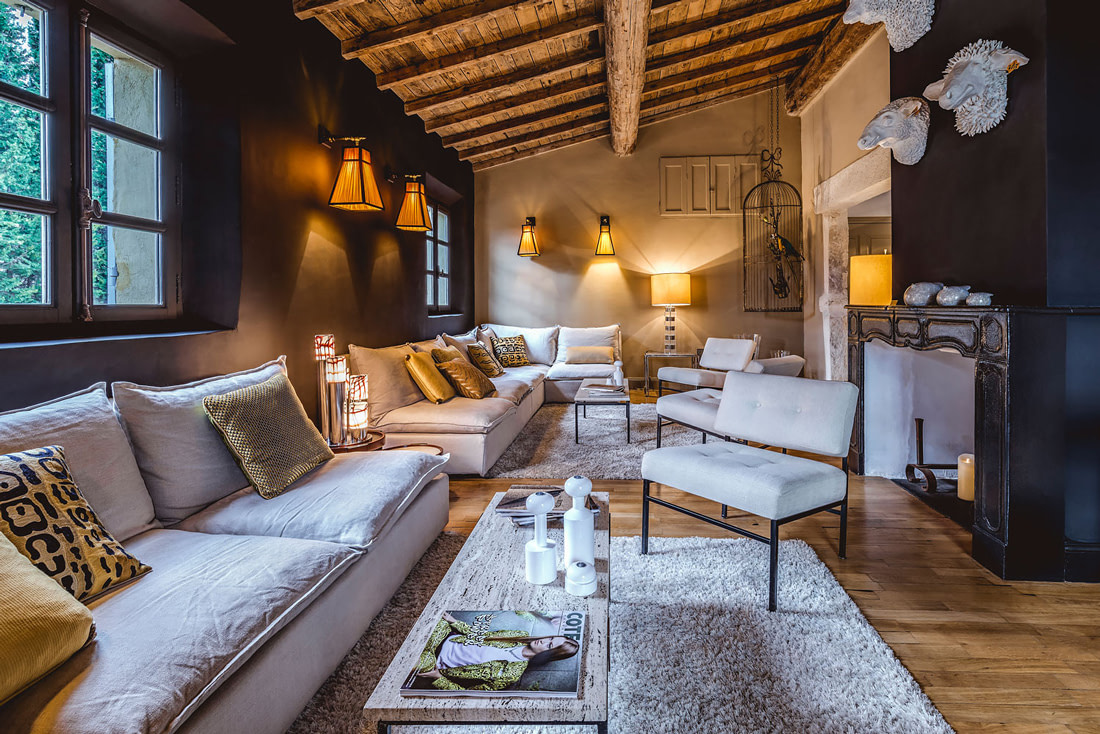 And speaking of restaurants, Hameau des Baux offers a variety of gastronomic experiences. There's breakfast on the terrace, picnic for lunch, and afternoon tea by the pool, to name but a few.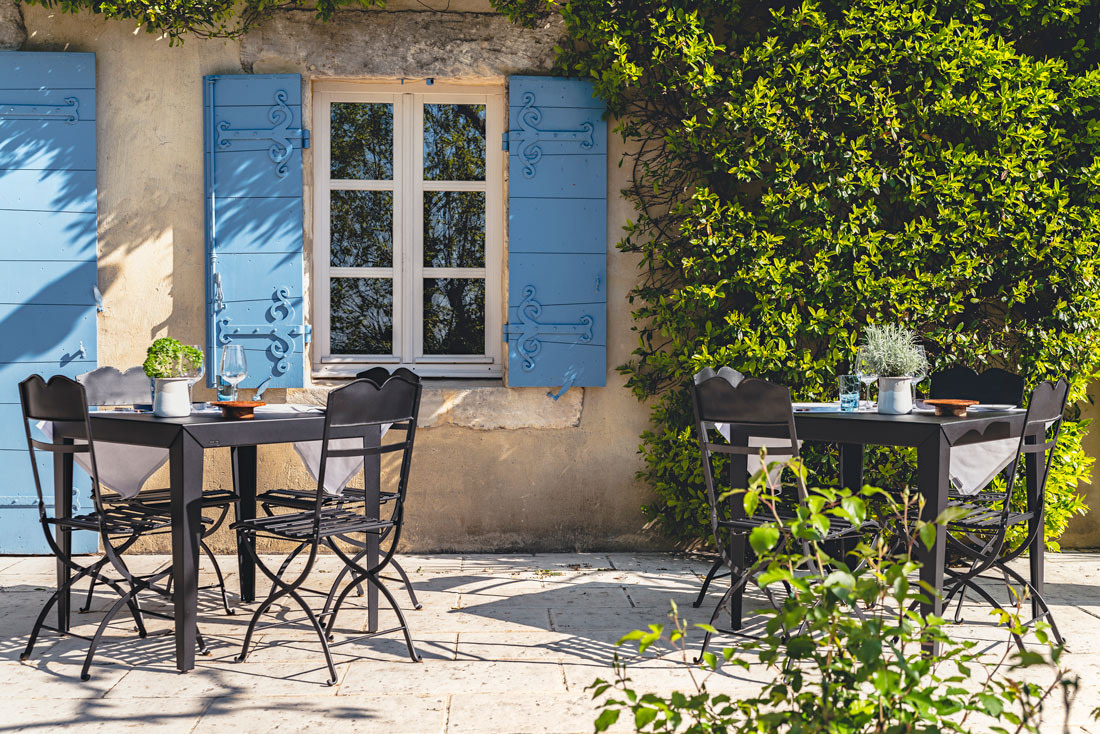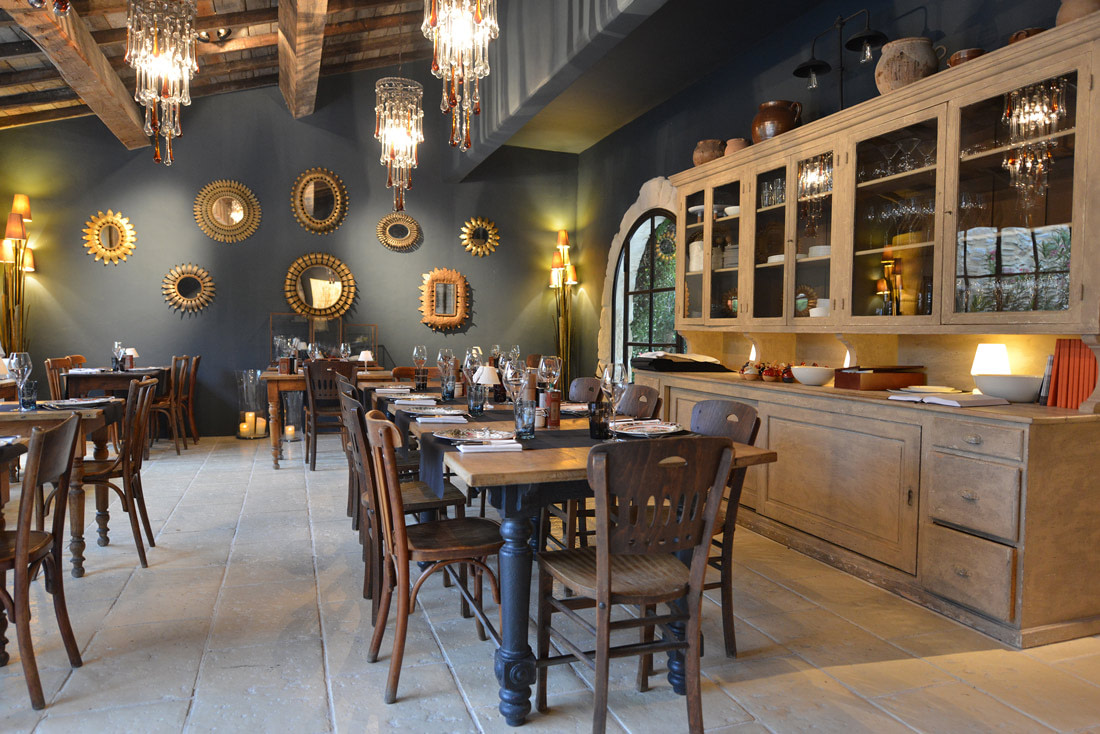 Table du Hameau, the enchanting onsite restaurant, serves artful market-to-table cuisine in exquisitely designed surroundings, while the adorable Le Camion Bleu offers delicious street food along with live music entertainment in the village square.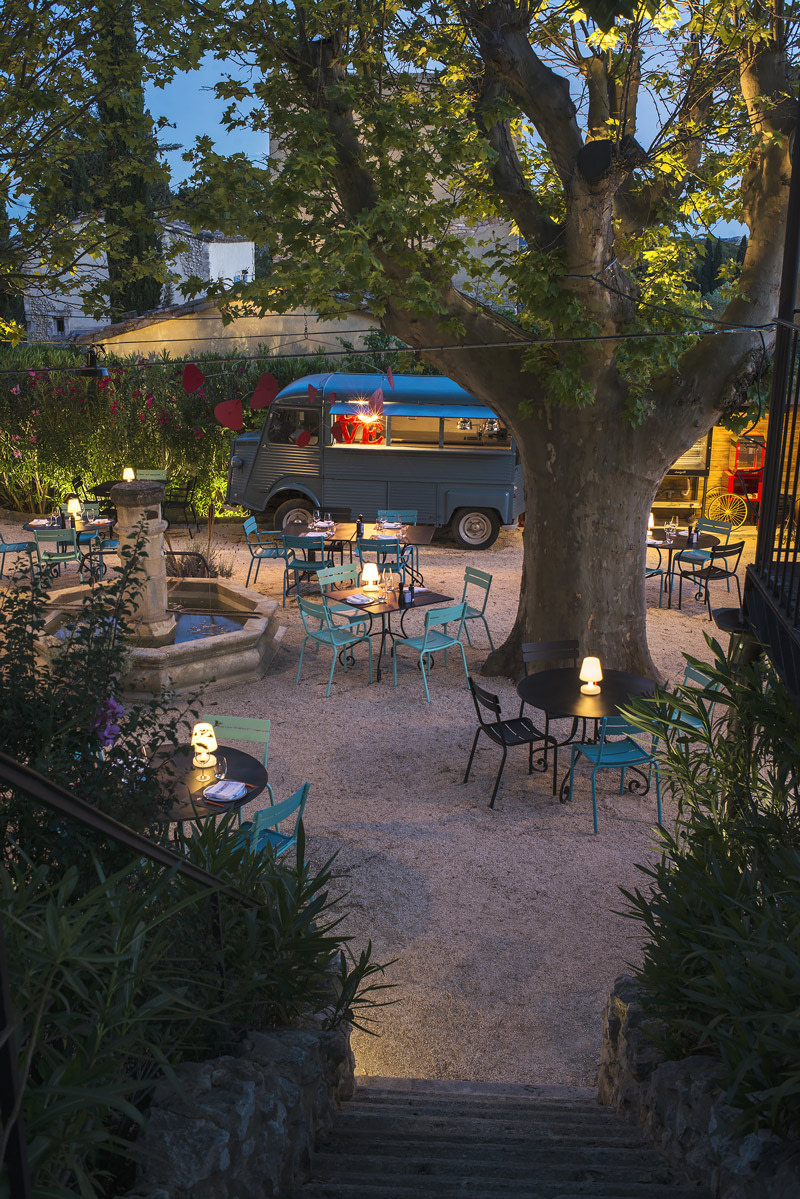 For a truly relaxing experience, take advantage of the hotel's alluring wellbeing offers, which include everything from sport, yoga, spa massages, and beauty treatments to dietary workshops with an experienced naturopath.