Europe in the summertime is like heaven on Earth, but June is one of the best months for a European sojourn. For one thing, longer days with more sunshine mean spending more time outdoors enjoying your destination. While the weather is warm and pleasurable, you avoid the worst heat of July and August. You also avoid the worst of the summer crowds, especially since many Europeans take their vacation in July or August. Finally, rates for flights and hotels are usually cheaper as well.
Whether you're into sunny Mediterranean beaches, historic architecture, or gastronomic exploration, these are the best European cities to visit in June. Not only will you get to experience all the above, like great weather, lengthy days, and good prices, but you also get to soak up the culture that makes each city unique and worth discovering.
Split, Croatia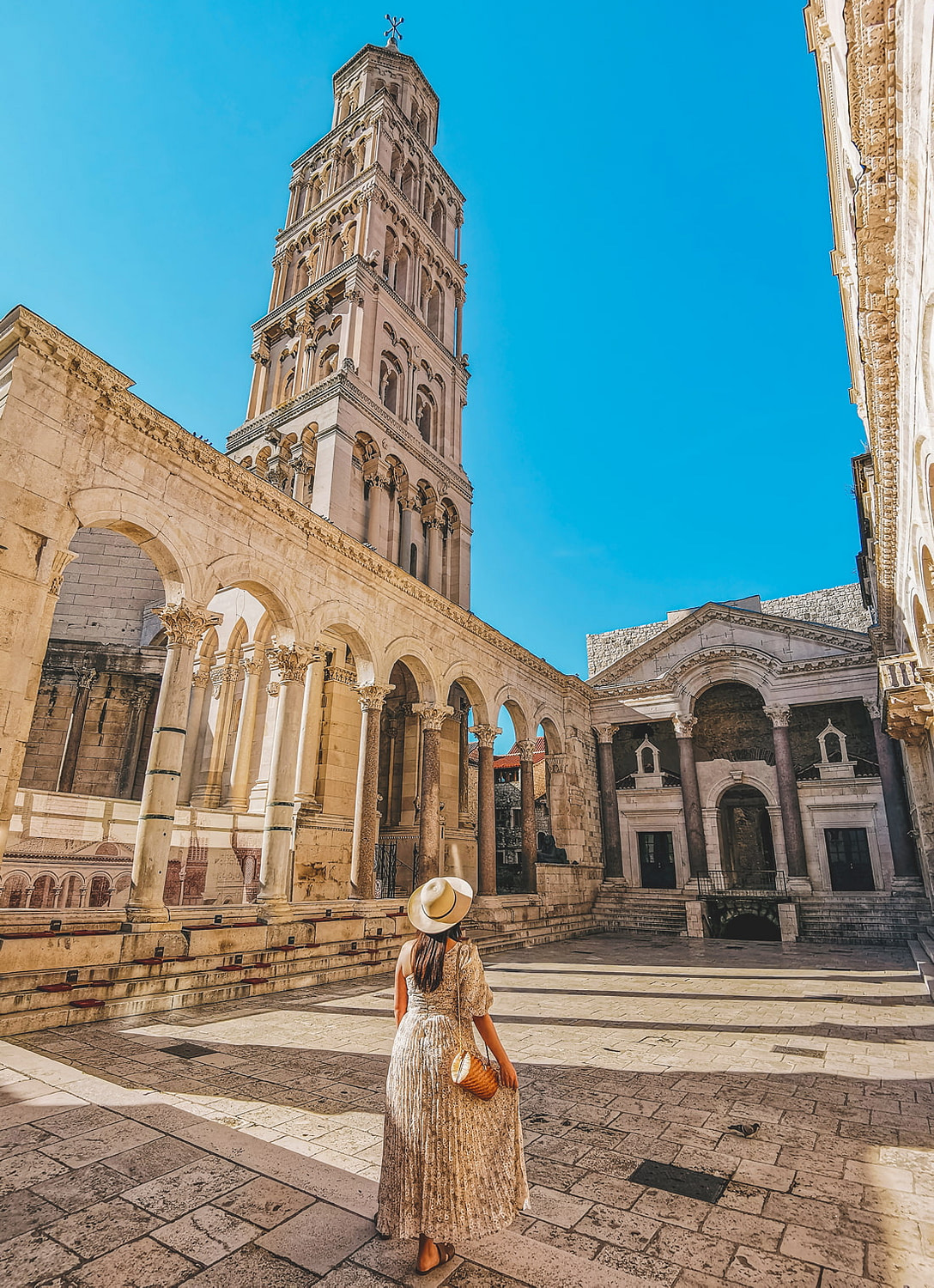 Nowadays, the city of Dubrovnik on Croatia's Adriatic Coast gets most of the glory thanks to being the setting of Westeros in Game of Thrones. But further up the Dalmatian Coast, Split, Croatia's second-biggest city, should be on your travel list as well. From ancient Roman architecture to medieval fortresses, every inch of this city feels rooted in history.
Split's star attraction is Diocletian's Palace, a massive Roman palace in the historic center. Full of markets, stores, and cultural attractions, Venetian architecture dominates the UNESCO-listed Old Town. City parks like Marjan offer stunning views across the city and the ocean, and if you need a break from the city, head to nearby Krka National Park to see its waterfalls and lush forests.
Palma, Spain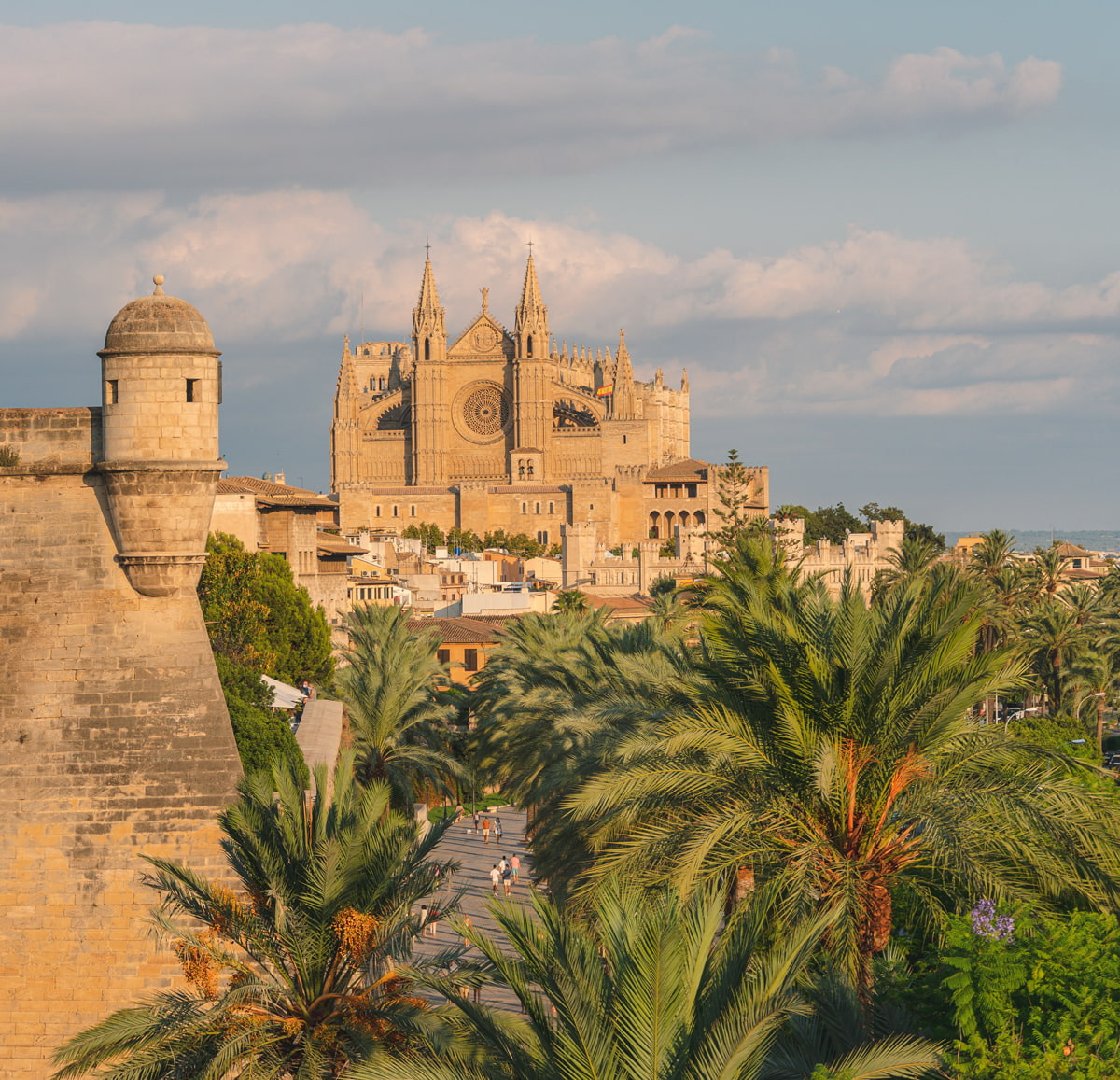 Everyone goes to Mallorca for the beaches and dreamy Mediterranean island vibes. But the island capital of Palma is also a prime destination for culture, cuisine, art, and nightlife.
With cultural influences from the Romans, Catholics, and Moors, the city center is a hotbed for historic architecture. You can discover the different architectural styles at places like La Almudaina, a Moorish-style palace, and the Cathedral of Santa Maria of Palma, a Gothic masterpiece featuring work by Antoni Gaudi.
From fresh seafood to regional delicacies like caragols (snails) and fideuà, a local take on paella, food lovers will be spoiled for choice by the variety of food and dining experiences. You can even do a tapas bar crawl for Tapa Tuesday or Ruta Martiana. At night, hit the clubs for dancing and DJs, offering everything from swing to electronic. And, of course, between relaxing at rooftop bars and enjoying Palma's thriving design scene, head to the half-mile city beach Can Pere Antoni for some sun and surf.
Verona, Italy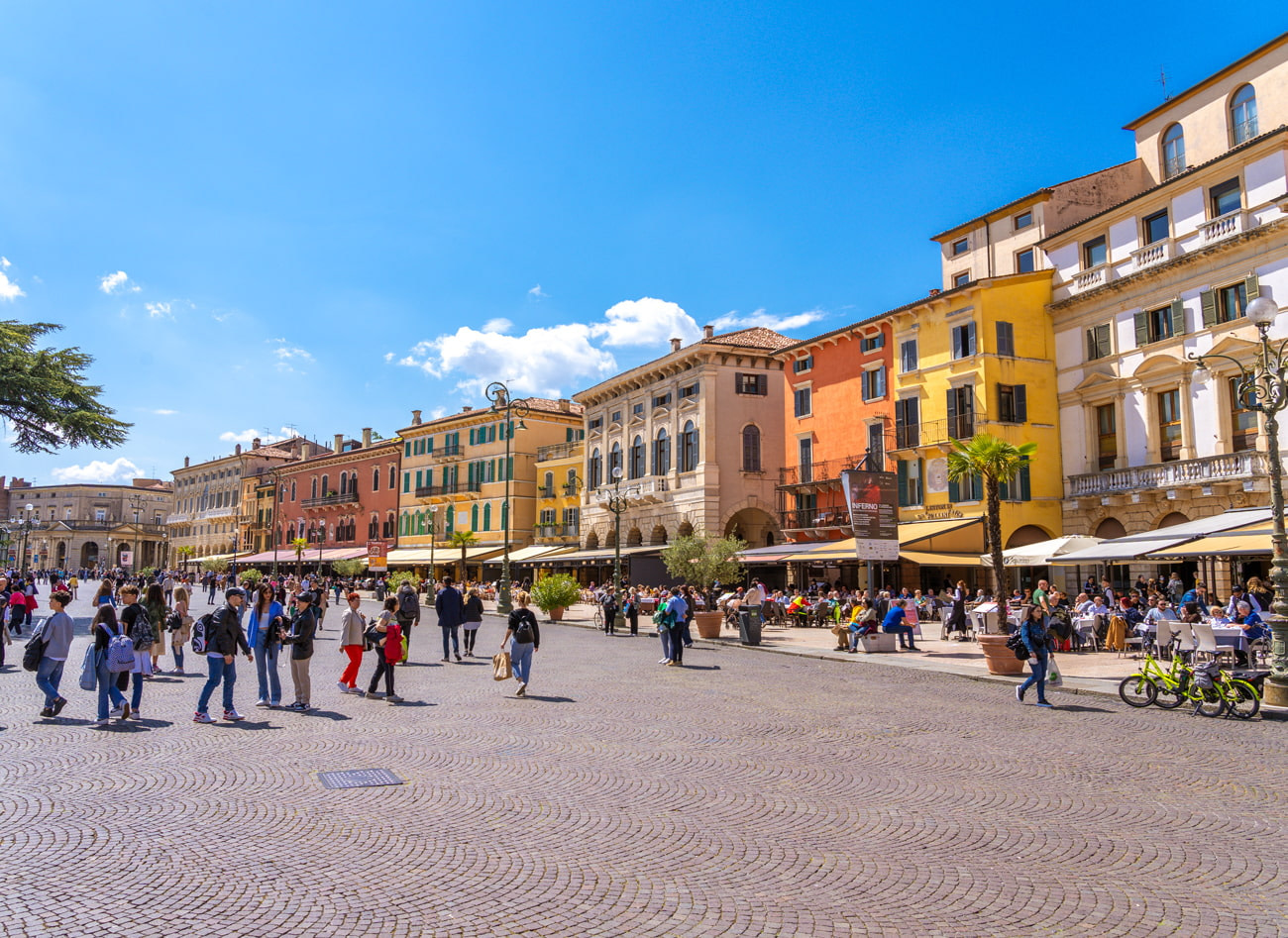 Of course, this city in northern Italy's Veneto region is best known for being the setting of Shakespeare's Romeo and Juliet. While you can visit Juliet's House and the iconic "oh Romeo, Romeo, wherefore art thou" balcony in a 14th-century house, there is so much more to do here not tied to the star-crossed lovers.
You can wander through the historic city center with its elegant piazzas, churches, and homes. Head to the top of the Torre dei Lamberti for elevated views of the city. Walk across historic bridges and down side streets to explore the city, stopping at local restaurants for food, wine, and gelato. You can even have a Lizzie-Maguire-singing-at-the-Colosseum at the Verona Arena, a well-preserved Roman amphitheater that now hosts live performances like operas and shows.
Aix-en-Provence, France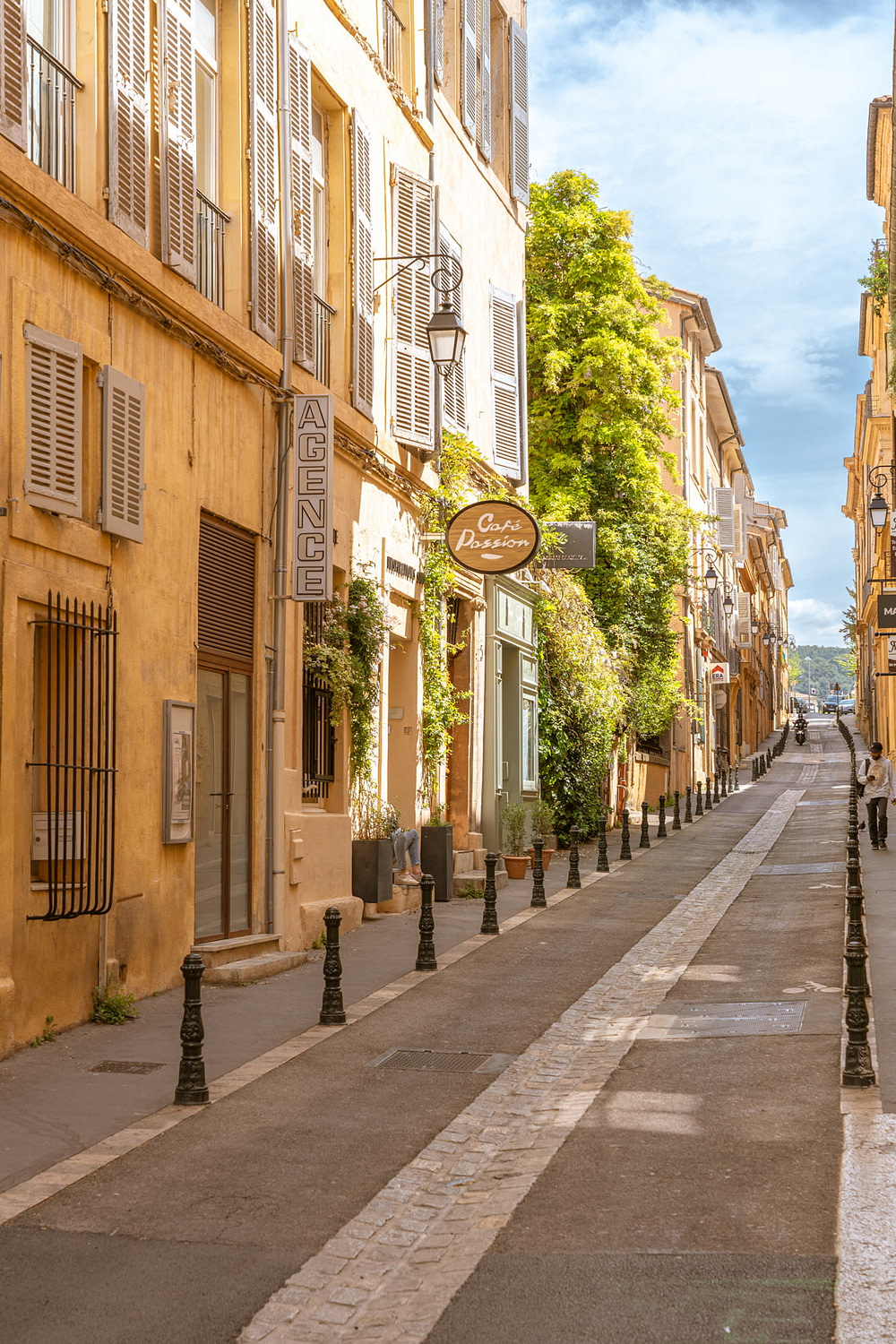 Home to multiple universities, this vibrant city in the south of France truly shines once school is out for summer with markets, dining, and more. The tree-lined Cours Mirabeau, a lush avenue and pedestrian thoroughway with shops, cafés, restaurants, and events, bustles both day and night.
Visit the Terrain des Peintres garden, whose sweeping views of the verdant countryside and Montagne Sainte Victoire inspired Post-Impressionist painter Paul Cézanne and other modern-day artists. As the birthplace of Cézanne, this close-knit city has a thriving art scene, with museums like the Vasarely Foundation with its large-scale optical illusions artwork and the Musée Granet with works by Picasso, Cézanne, and many more.
Ljubljana, Slovenia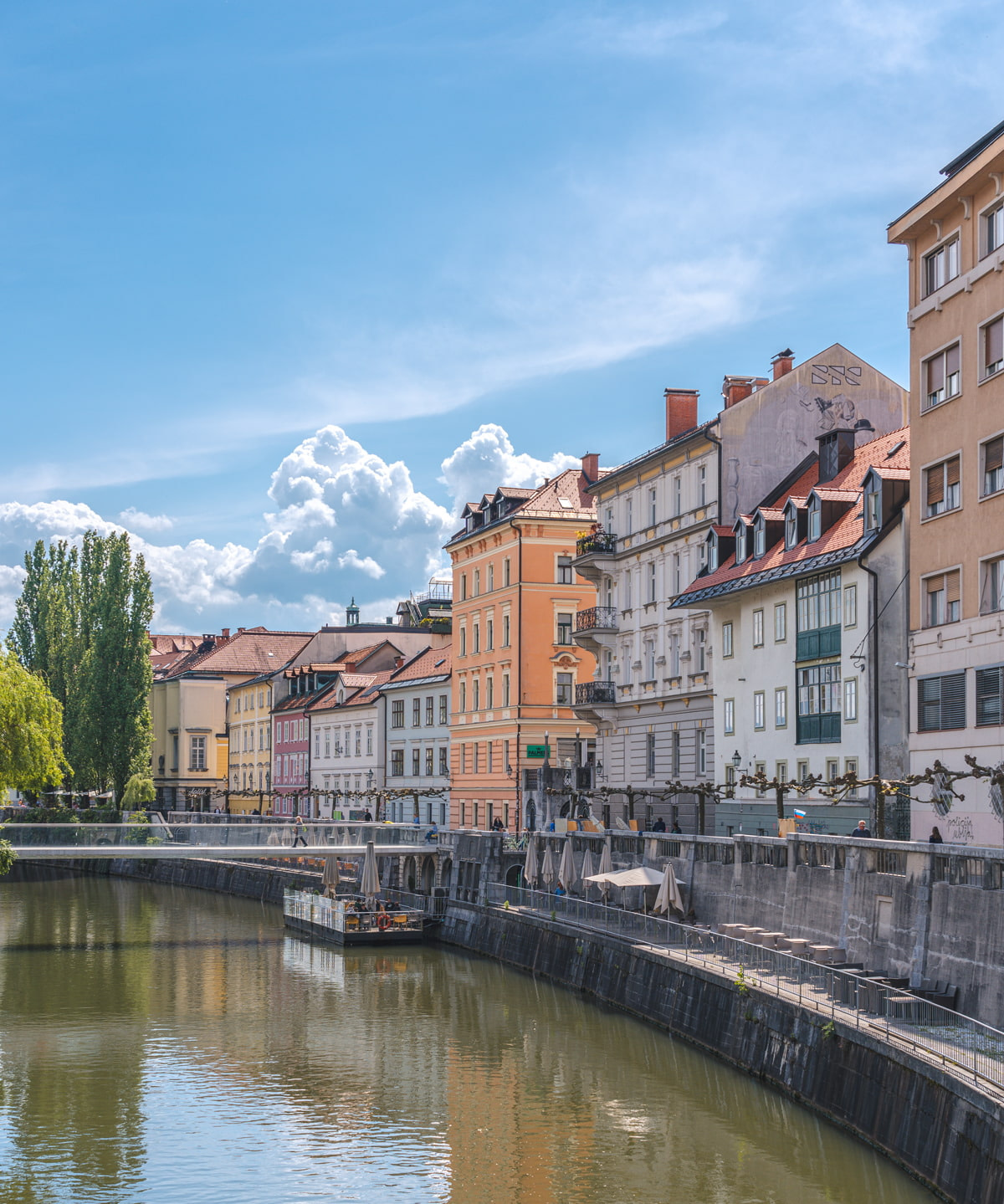 With their abundance of historic buildings, European cities are renowned for their beauty and attractiveness. Well, Slovenia's capital city of Ljubljana takes things to a whole other level. Covered in modern buildings, bridges, and intriguing design features like street lamps by architect Jože Plečnik, the engineered, uniform style, look, and atmosphere of the city has been likened to Gaudi's impact on Barcelona.
Along with crown jewels like the Triple Bridge, the embankments on the Ljubljanica River, and the Slovene National and University Library, other must-see architectural gems include the Dragon Bridge, the hilltop Ljubljana medieval castle, and Prešernov Trg square. As a university city, you can also find hip, young art and culture at places like the Metelkova Art Center. Along with visiting world-class museums, trying local cuisine, and wandering in Tivoli Park, the car-free city center, full of lush greenery that makes Ljubljana one of Europe's greenest cities, is great to explore on foot.
Faro, Portugal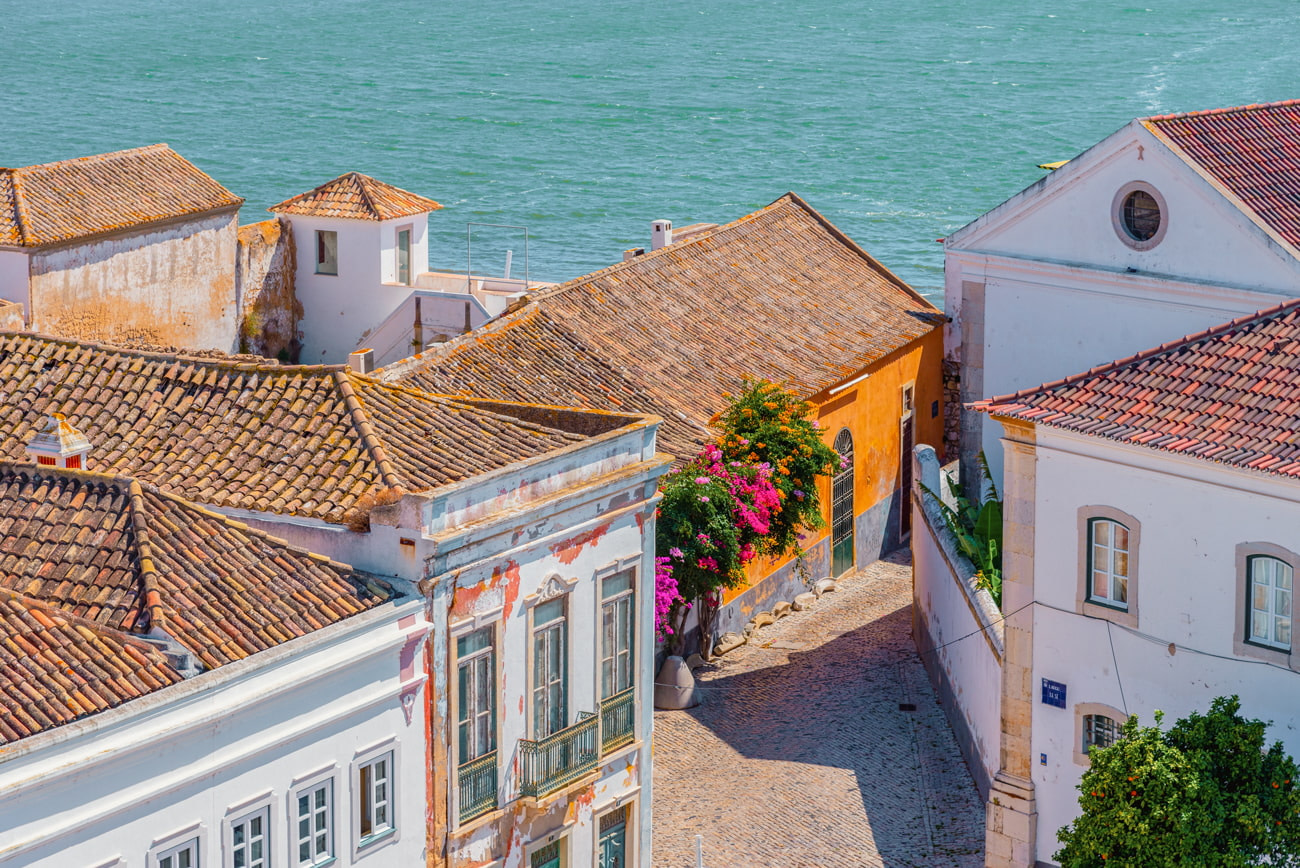 With long, sweeping stretches of sand and warm waters perfect for swimming, the beaches of Portugal's coastal Algarve region are the ultimate summer destination. Some of the best beaches, offering swimming, kitesurfing, and windsurfing, can be found near the town of Faro.
But soaking up the sun and surf at local beaches like Praia de Faro are just one reason to visit Faro in June. Along with beachtime fun, you can explore the Old Town with its medieval walls, visit Neoclassical architectural gems like the Arco da Vila, or take a boat cruise through the lagoons and waterways of the protected Ria Formosa Natural Park to see wildlife like flamingos.
Rethimno, Greece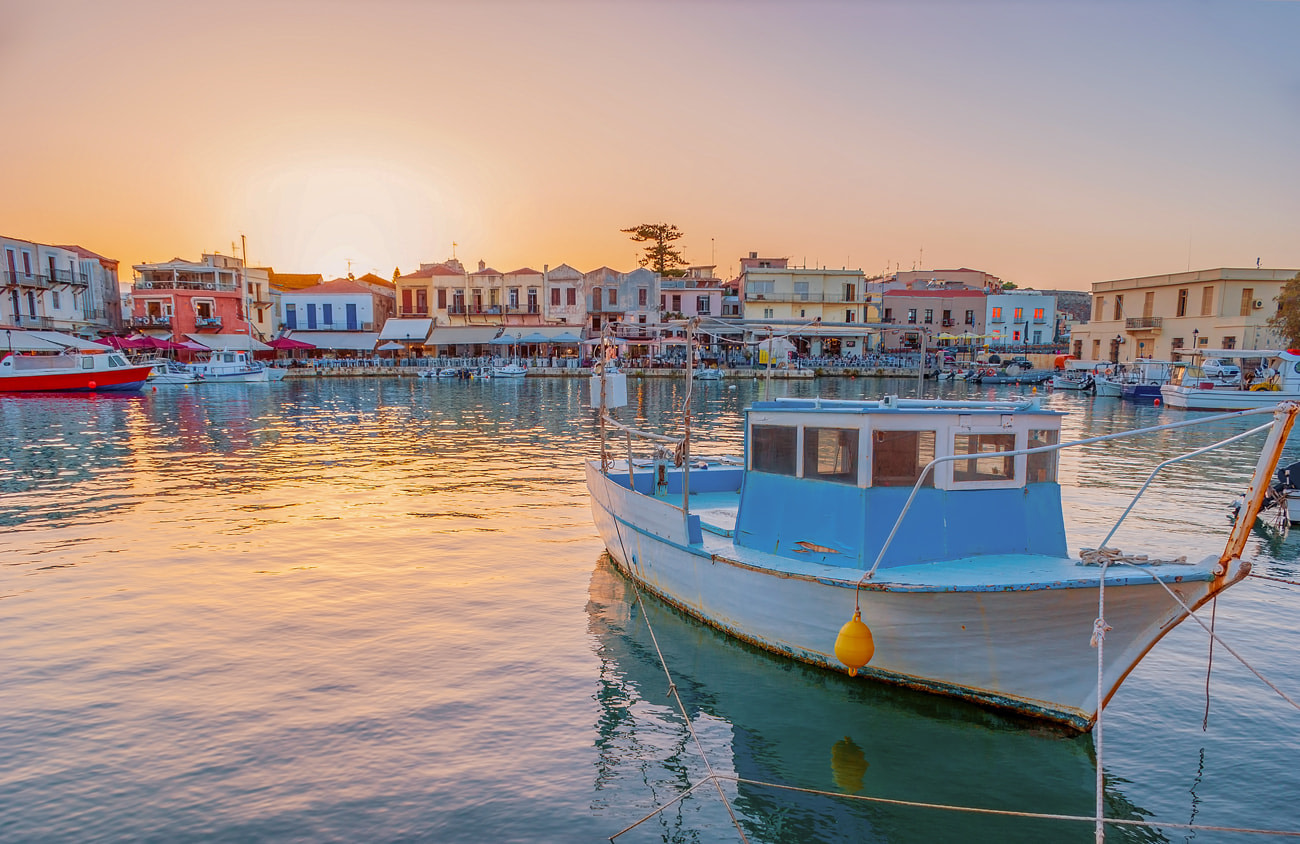 With its lovely beaches, fantastic hiking, and nightlife, the Greek Island of Crete is an eternally popular summer destination. But you can experience a different side of the island that's full of culture and history in the town of Rethimno.
The capital of the Rethimno region, this exquisitely-preserved medieval town has examples of Venetian, Turkish, Roman, and Hellenistic architecture. Get lost down narrow side streets like Souliou Street in the Old Town, dine at tavernas along the Venetian harbor and waterfront with views of the Egyptian Lighthouse, learn about the area's multicultural past and present at museums, monasteries, and mosques, and hang out at the beach.
Lucerne, Switzerland
Step back in time in the beautifully-preserved medieval town of Lucerne. From the highly-walkable historic center to art-filled museums, there's no lack of cultural things to do around town. But one of the best reasons to come here in June is for the outdoorsy offerings.
Located on the edge of Lake Lucerne and within driving distance of the Swiss Alps, spending time hiking, climbing, sailing, or boating are some of the best ways to experience Lucerne in June. You can take a cogwheel railway and gondola to the top of Mount Pilatus for breathtaking views of the city and landscape, go hiking in the Alps, or swim, kayak, and sail on Lake Lucerne. Then, fuel up on fondue, stungiss stew, and other Swiss dishes for the next day of adventures.
Cluj-Napoca, Romania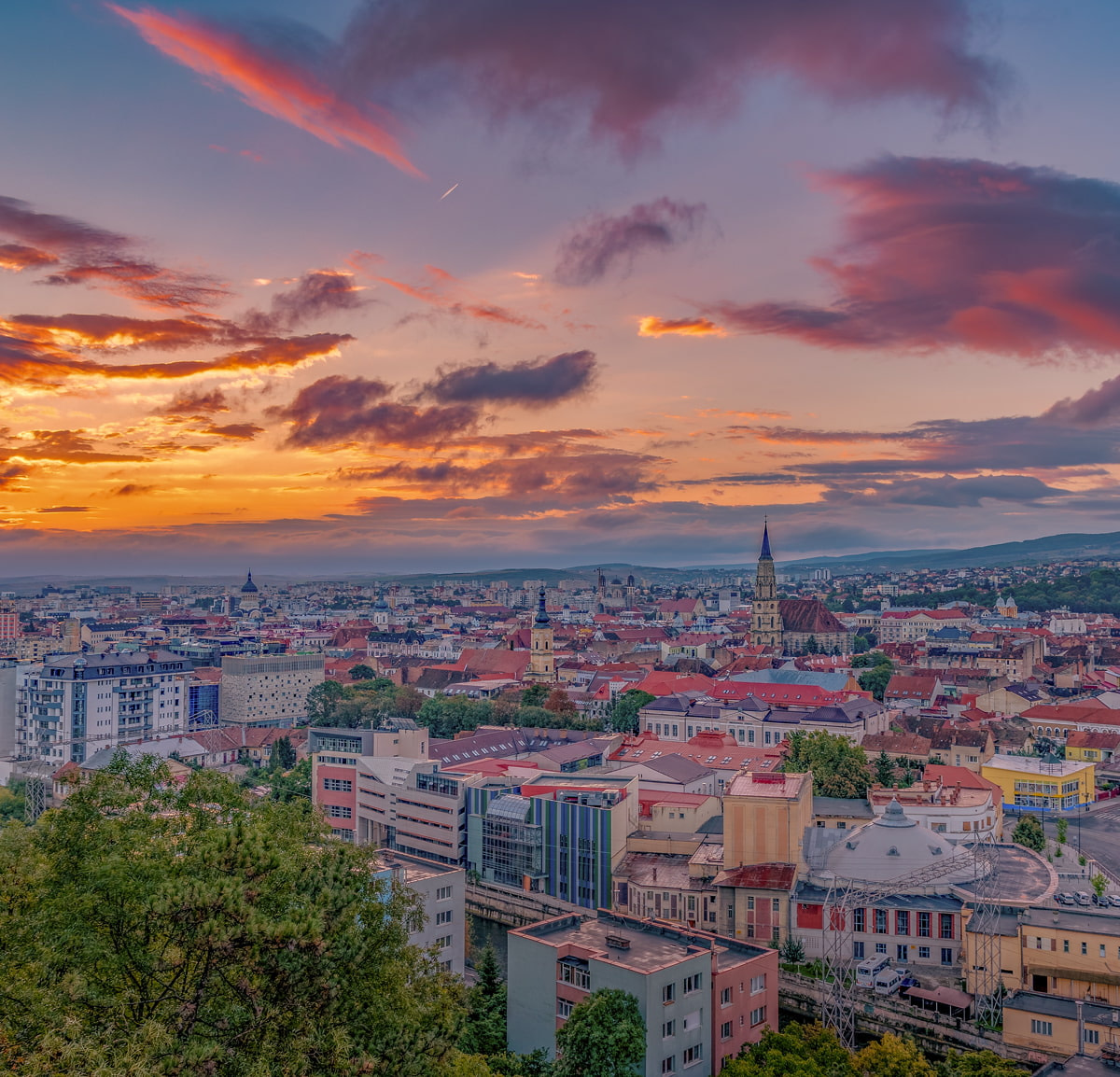 Find Gothic and Baroque architecture, lush city parks, funky bars, music festivals, and fantastic shopping during June in this unofficial capital of the Transylvania region. Its vibrant old town and thriving cultural calendar make Cluj-Napoca one of the most appealing cities to visit in Romania.
With a large student population, this old city, with its historic architecture and solid feel, pulses with youthful energy at nightclubs, cultural centers, cafés, and music festivals. June is a great time to explore Cluj's many city parks, like Central Park, or go hiking in the nearby Hoia Forest. It's also well worth taking a day trip to the nearby Turda Mine, a disused salt mine now used as an underground amusement park.
Nuremberg, Germany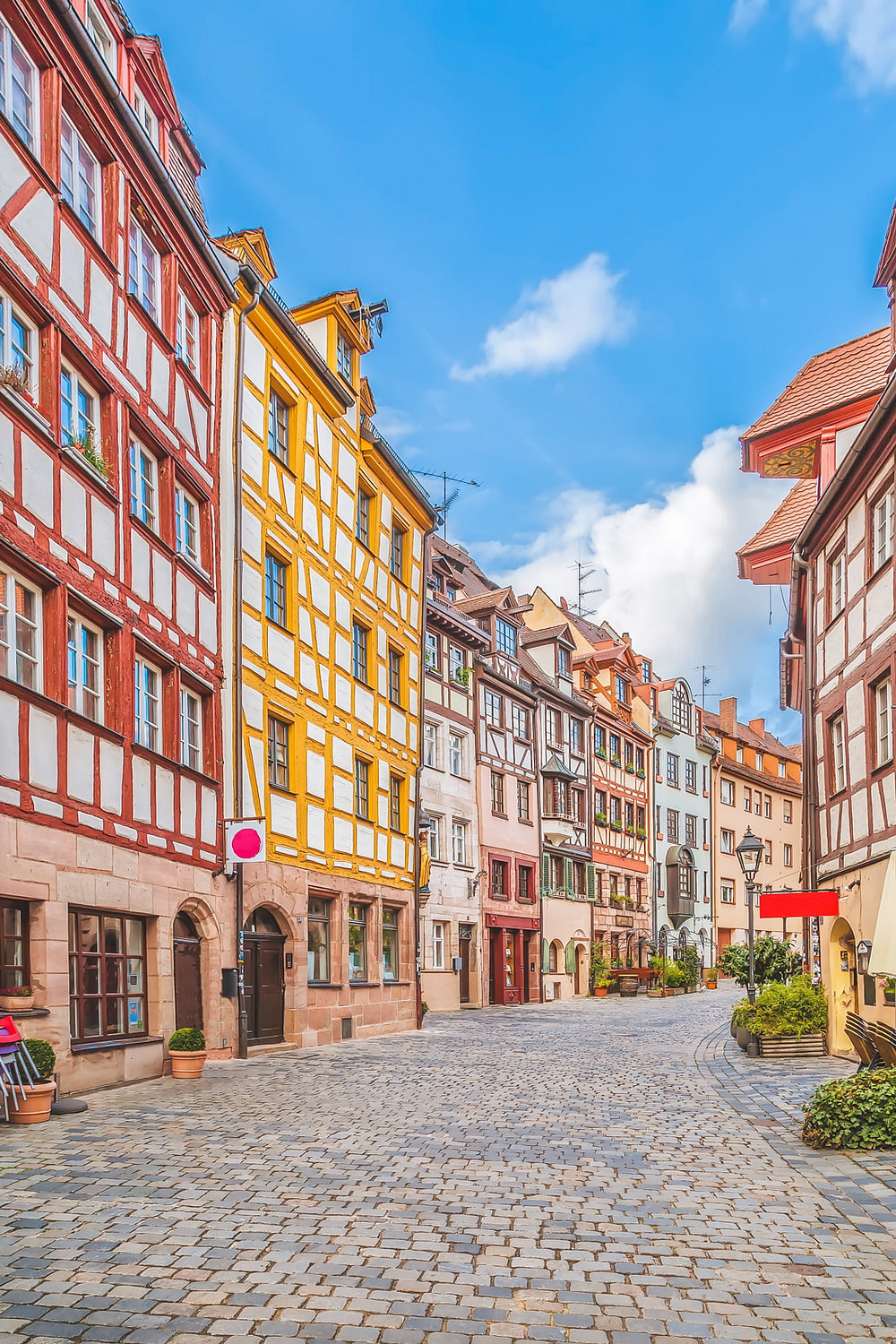 While the name Nuremberg may live in infamy for being the site of the Nuremberg Trials after World War 2, this beautiful Bavarian city is full of history, art, culture, and cuisine to discover.
See architecture from multiple centuries in a single day, like the medieval Imperial Castle, the imposing Kongresshalle of the Nazi Party, classic timber-framed houses, and the Gothic-styled St. Lorenz Cathedral. At local museums, you can learn about everything from the history of the Nazi Party to the life of famed German painter Albrecht Dürer. The sunny June days are perfect for wandering the historic streets and dining on local beer and the city's iconic Nuremberg bratwurst sausages.