It's Christmas all year round at this sleek, family-friendly hotel in the Italian Alps!
Located in Riva Valdobbia, a small village at the foot of Monte Rosa, Mirtillo Rosso Family Hotel celebrates Christmas in all its forms and cheerful moods. Festive lights and subtle holiday decorations throughout bring the magic of the holidays to life, while fun activities keep children happy and entertained.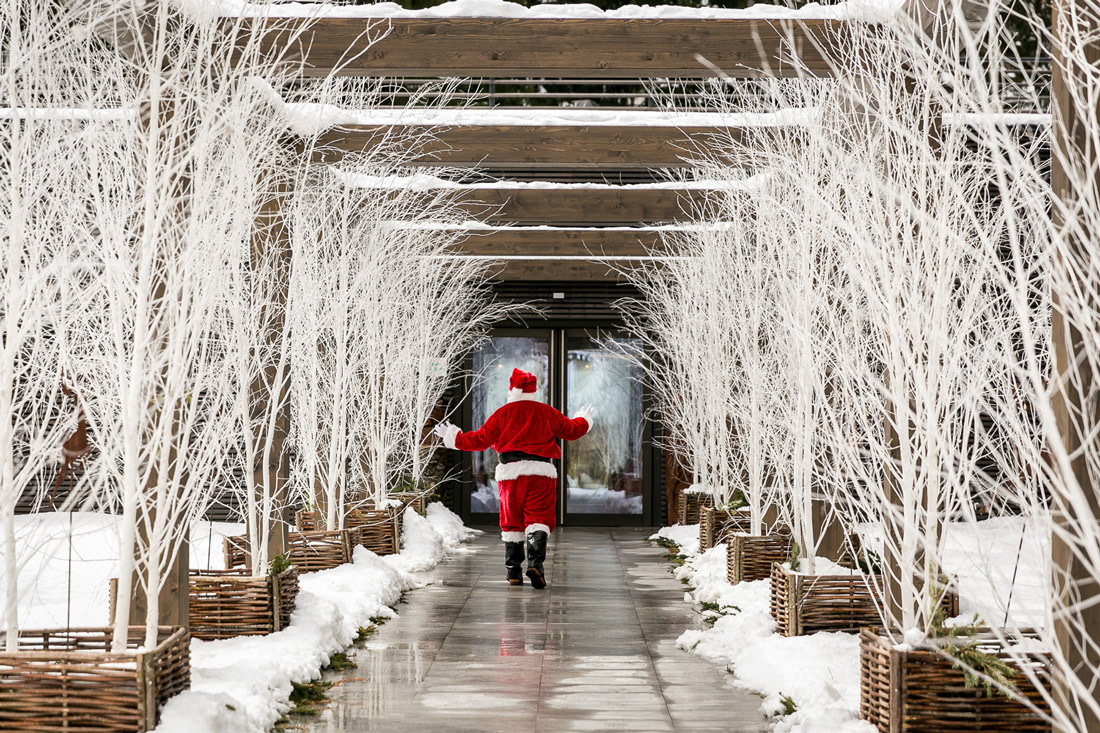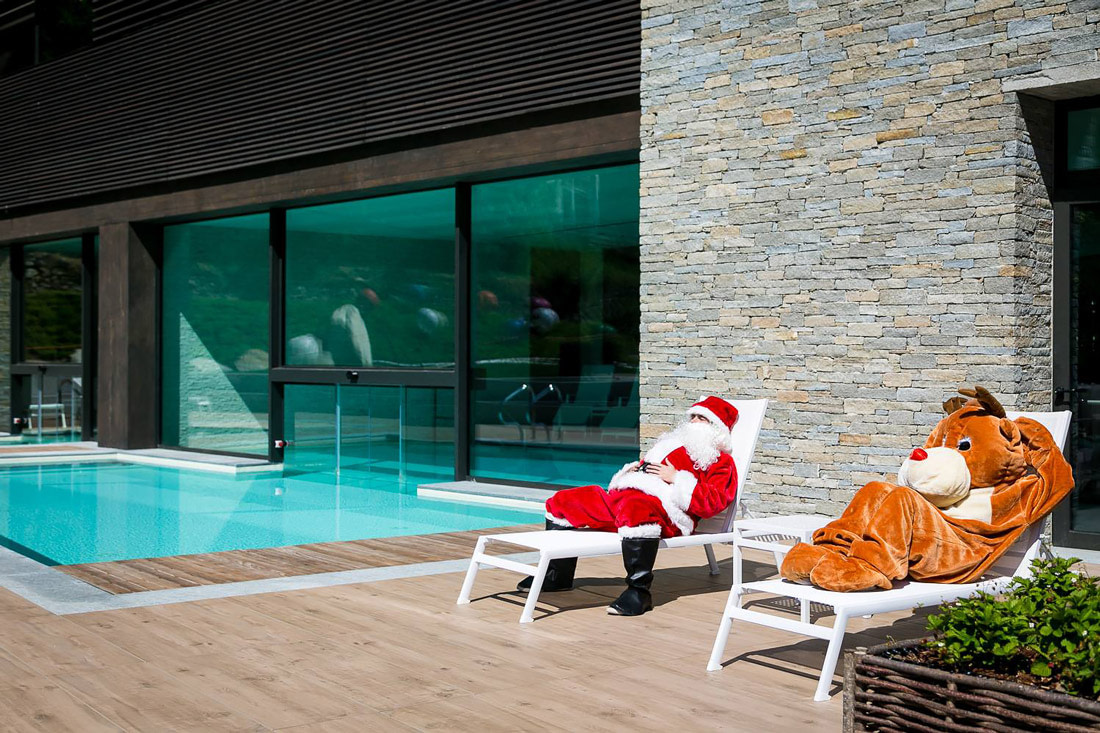 Decorated in contemporary alpine style and neutral colors, its stylish rooms feature striking wall murals depicting mountain backdrops and wintery landscapes. Furnishings are modern and minimalist, and floor-to-ceiling windows allow lots of natural light to stream in, making the space light, fresh, and airy.
The entire hotel is developed with families in mind, and accommodations are no exception. From the petit Comfort unit to the exclusive Mirtillo Spa Suite, which has its own panoramic bathtub and steam room, all come appointed with ample wardrobe space, playing areas, and complimentary teas & coffee.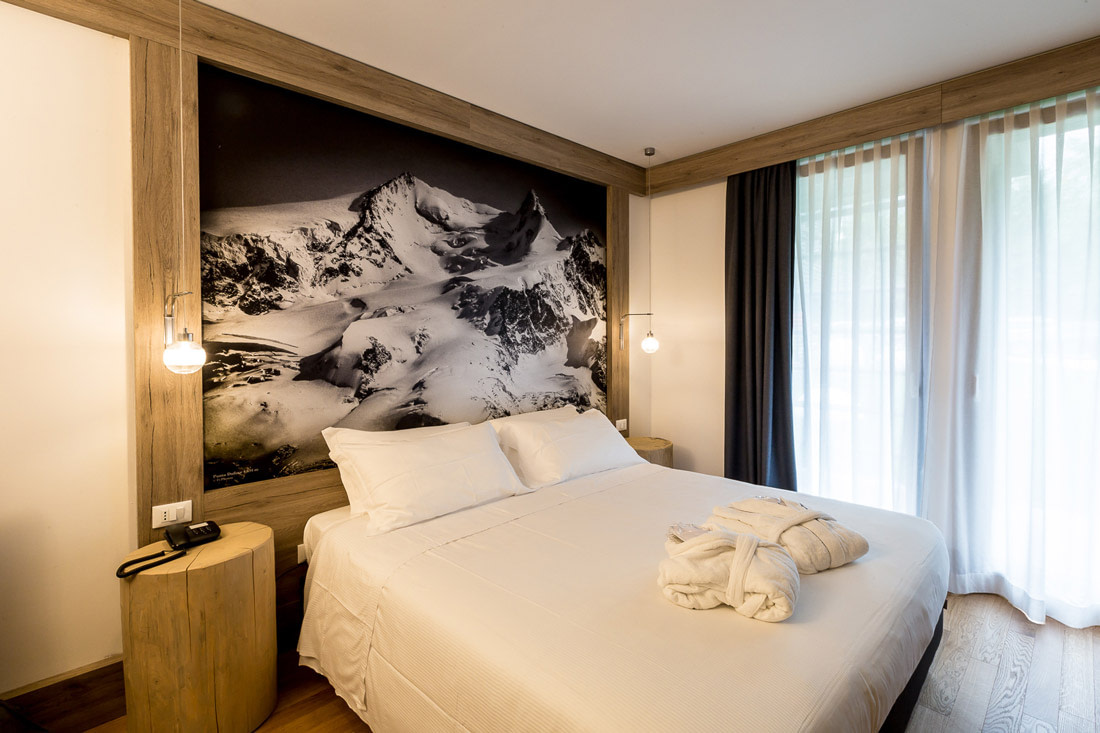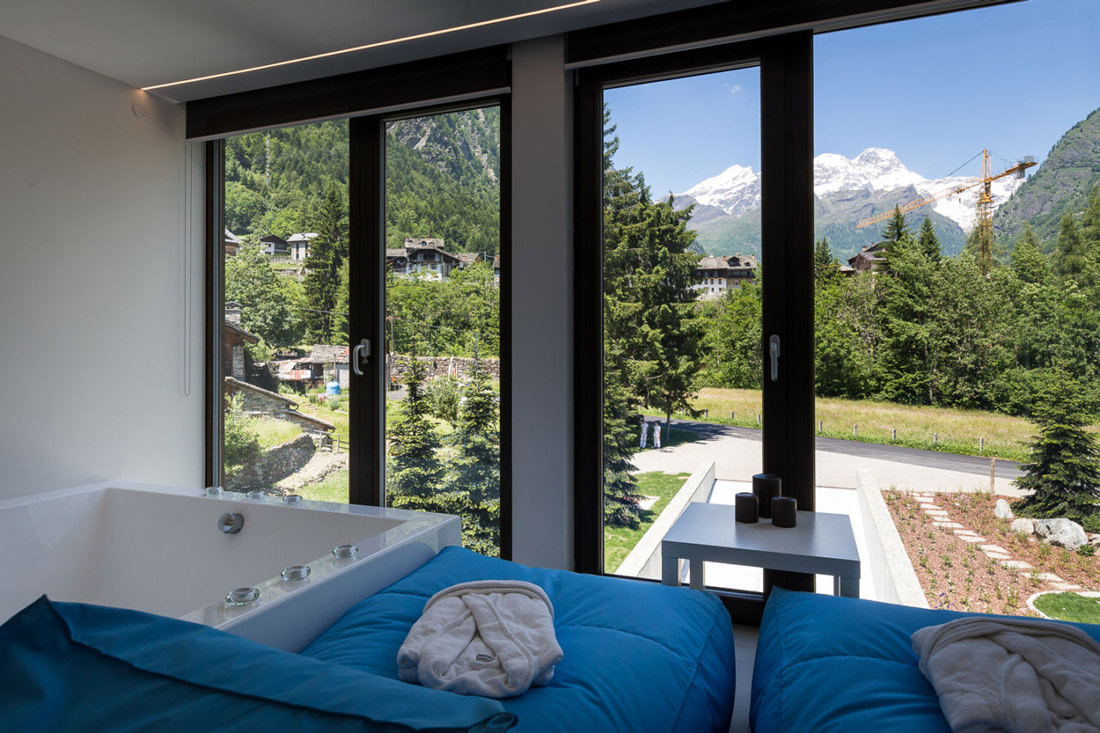 Young guests at Mirtillo Rosso are pampered with dedicated kids' areas, daily children's buffet, and an endless array of entertaining activities such as craft sessions, ski lessons, and nature excursions.
While kids have fun, parents can enjoy precious moments of peace and relaxation at Bolle Blu, the hotel's family-friendly spa. In addition to a lovely indoor/outdoor pool, the facility comes complete with massage rooms, multi-sensory showers, as well as sauna, Jacuzzi, and steam room.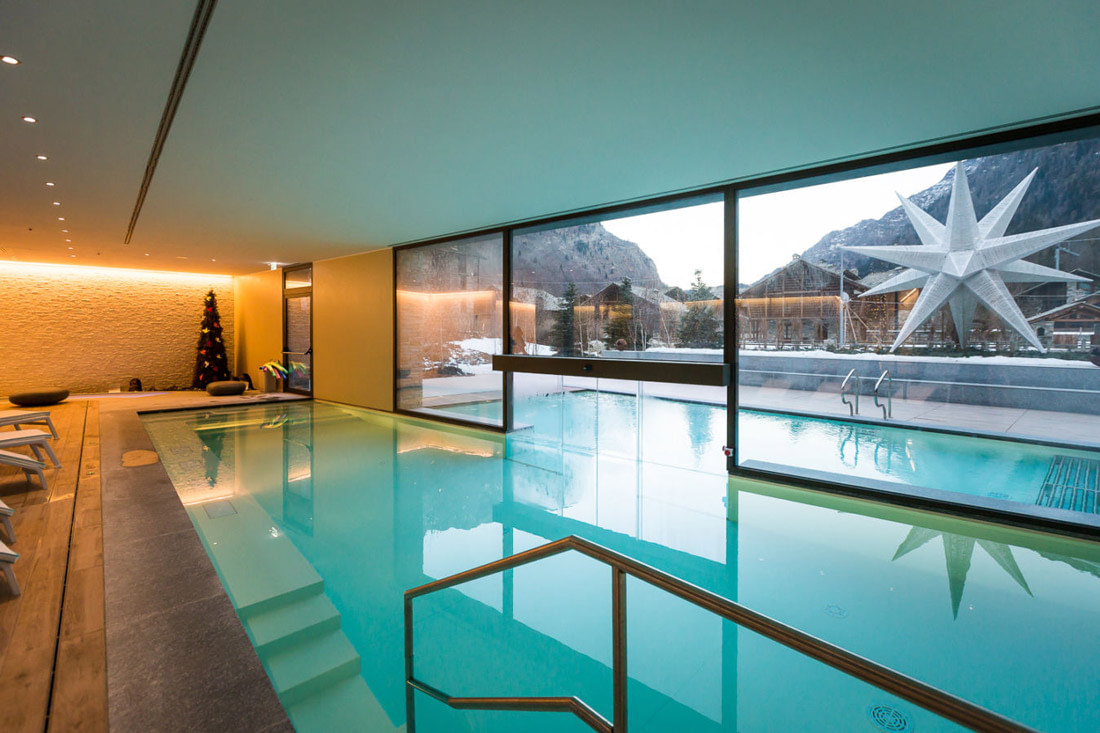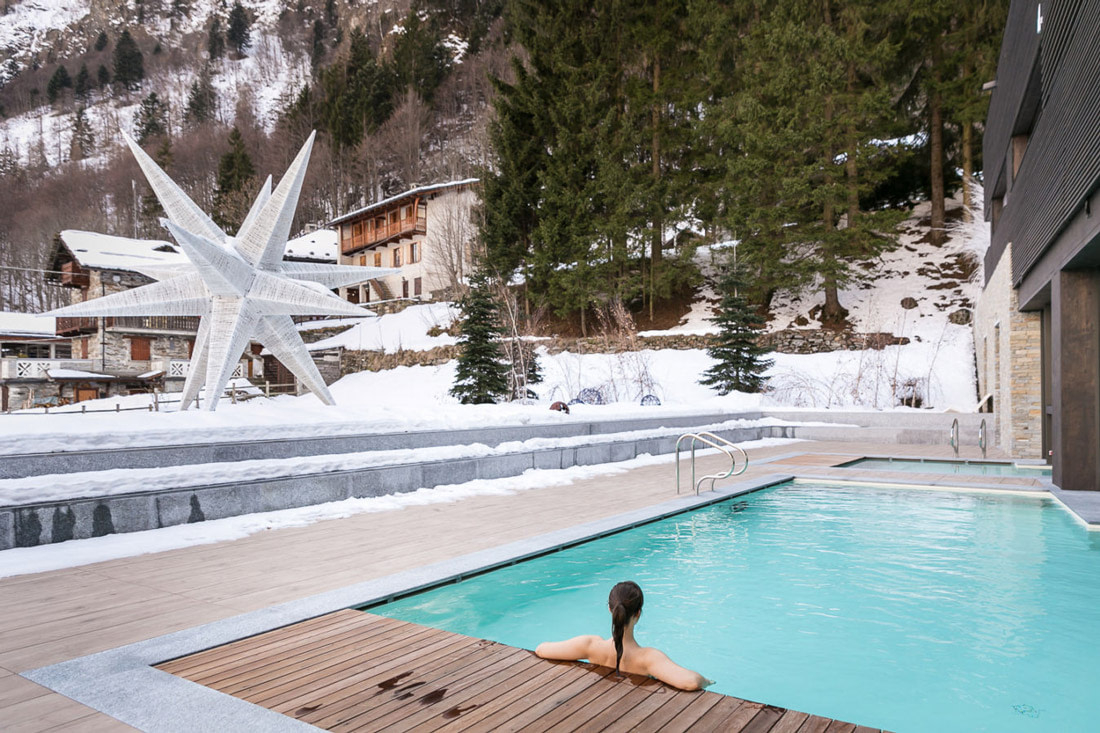 Mirtillo Rosso's smart layout creates a seamless flow between the public spaces, with the restaurant, bar, lounge, and children's garden all rolled into one sleek, open-plan venue.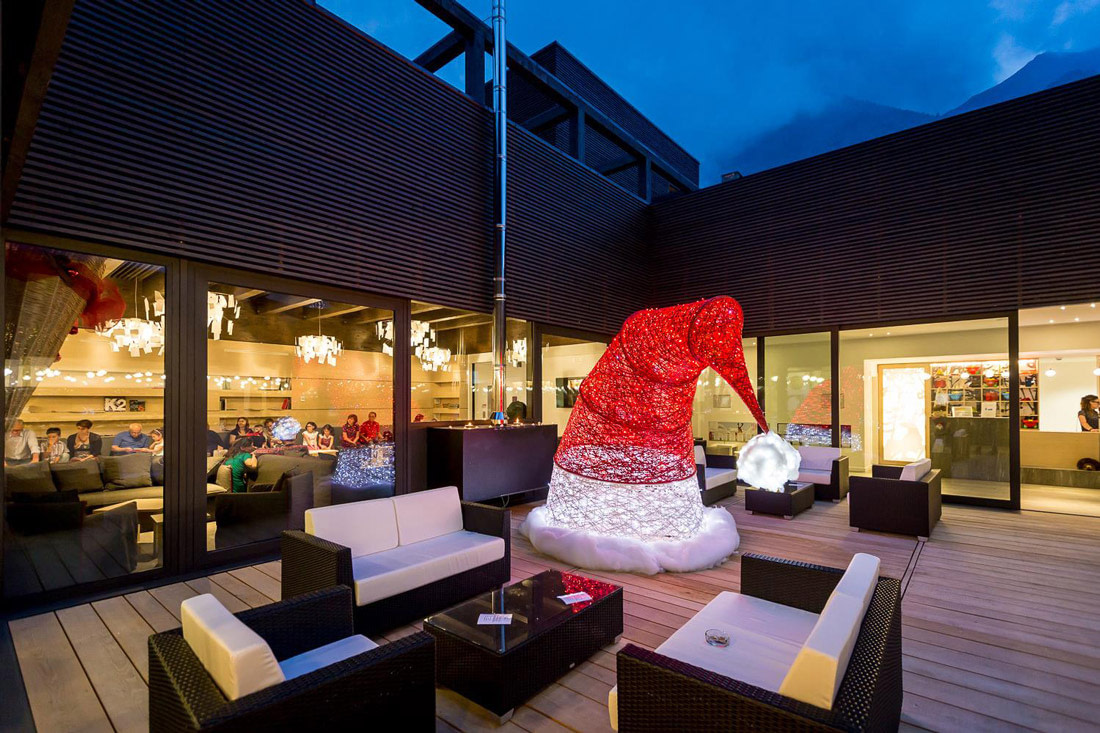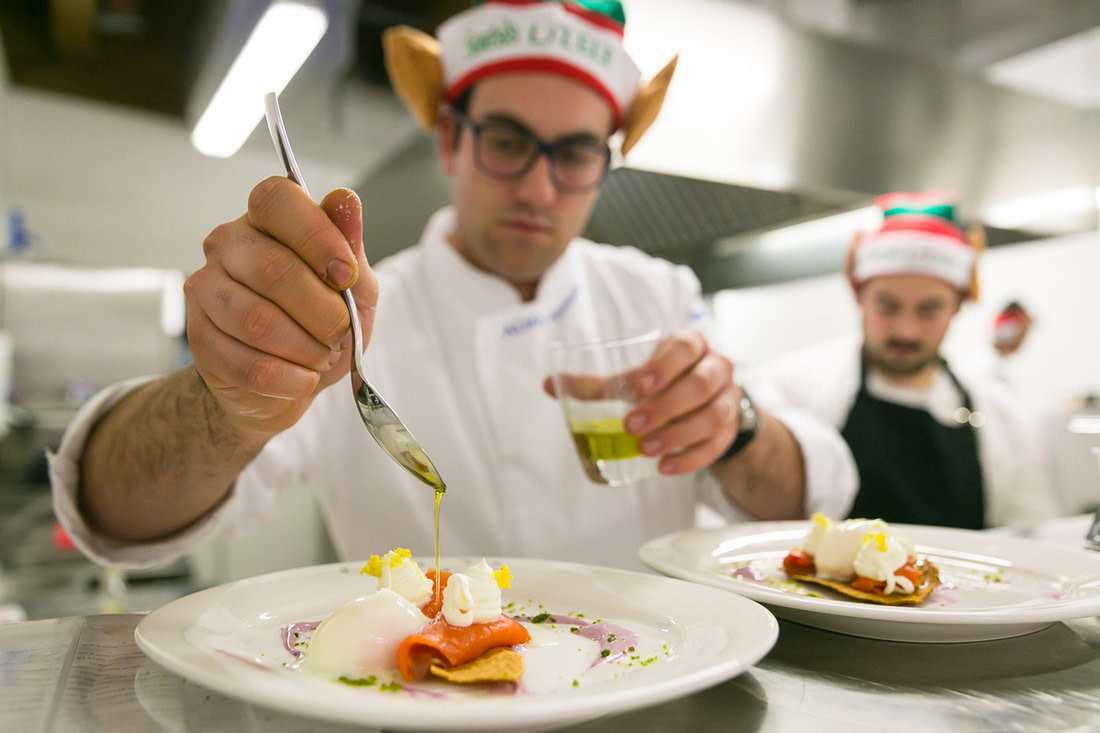 From a culinary point of view, the hotel leaves nothing to be desired: healthy, mouthwatering meals are prepared with the finest organic local products, and the onsite cellar is chock full of Italian wines.
If you are a Christmas spirit enthusiast, this is the place for you. Not only is Christmas a state of mind at Italy's Mirtillo Rosso Family Hotel, but they also celebrate it on the 25th of every month.
Photos: Elisa Piemontesi and Lorenzo Lucca (Plume)