This post contains affiliate links, which means we may receive a small commission, at no additional cost to you, if you make a purchase through these links. See our full disclosure here.
When the sweltering summer heat has dissipated, and the typical winter snows have not yet arrived, Chicago gives you a perfect opportunity to enjoy the city at its best. The block parties and airshows of the summer may be over, but Chicago is far from sleepy once the fall arrives. In fact, this is when you'll find some of the best events of the entire year.
But the real reason why fall is the best time to visit Chicago is that considerably fewer people do. Summer is the high season for tourism here, and while they're welcome to sweat it out with all the rest of them, you'll be the tourist enjoying the best weather of the entire year and discounted hotel rooms. And some of Chicago's biggest attractions – like Navy Pier and Grant Park – may have as little as a third of the crowd you might find in the summer.
Here are some of the best things to do in Chicago in the fall.
Get Out Into Nature
Fall in Chicago has the perfect weather to get outside, and like most midwestern cities, the harvest season here is ripe with outdoor activities. The classic Chicago fall outing is to go apple picking, which you can do at Honey Hill Orchard. It's one of the closest apple orchards to the city, and along with the bushel of apples you'll collect, you're going to want to go home with a box of cider donuts. Ubiquitous in the Midwest, these seasonal donuts are made with fresh apple cider, brown sugar, and plenty of autumn spices.
While the center of the city is famously a concrete jungle, you actually don't have to get very far to find some excellent spots to see the forests change color. Morton Arboretum is only about 30 minutes west of Chicago, is home to 1,700 acres of forested lands, and is the perfect place to see the leaves in their fiery finery.
Check Out a Fall Music Festival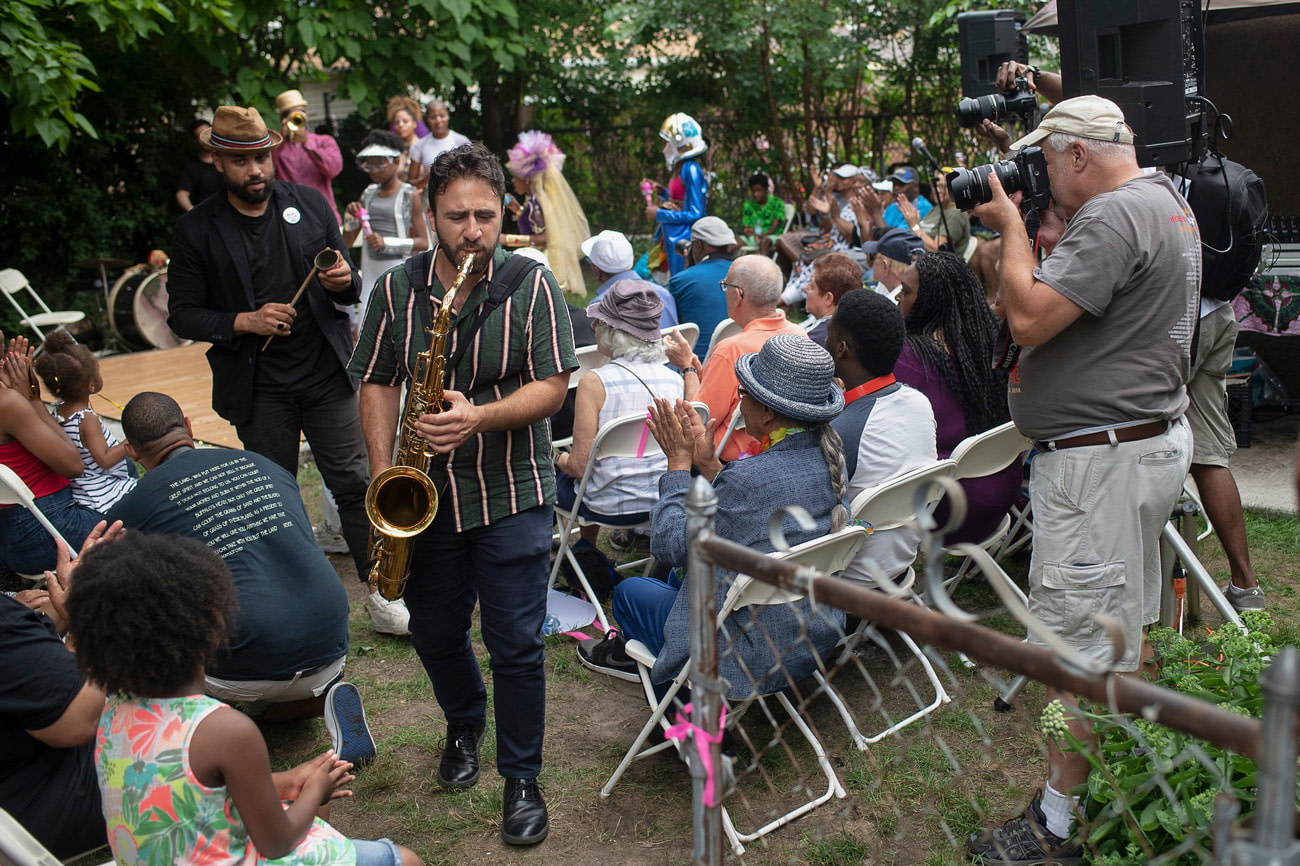 Summer in Chicago is almost synonymous with festivals, music festivals included. Behemoths like Lollapalooza and Pitchfork dominate the summer calendar here, but in the fall is when some of the best niche music festivals occur.
Kicking off the fall fest season is the aptly named Riot Fest. This punk-heavy music festival, once held in Humboldt Park, now kicks off in Douglass Park annually in mid-September. They are known for billing local Chicago bands alongside big names from all over the states.
A collaborative festival held across several venues on the South Side of Chicago, the Hyde Park Jazz Festival has been growing every year since the original one in 2007. Co-produced with the Hyde Park Jazz Society, it is free to attend, but organizers suggest a $5 donation.
The quirky MoonRunners Music Festival combines the seemingly disparate genres of Roots, Punk, and Country into one surprisingly cohesive event. Held annually at Reggie's Pub in South Loop, this festival is aimed at bringing folks together from across the Chicago area.
Experience the Fine Dining Scene with Chicago Gourmet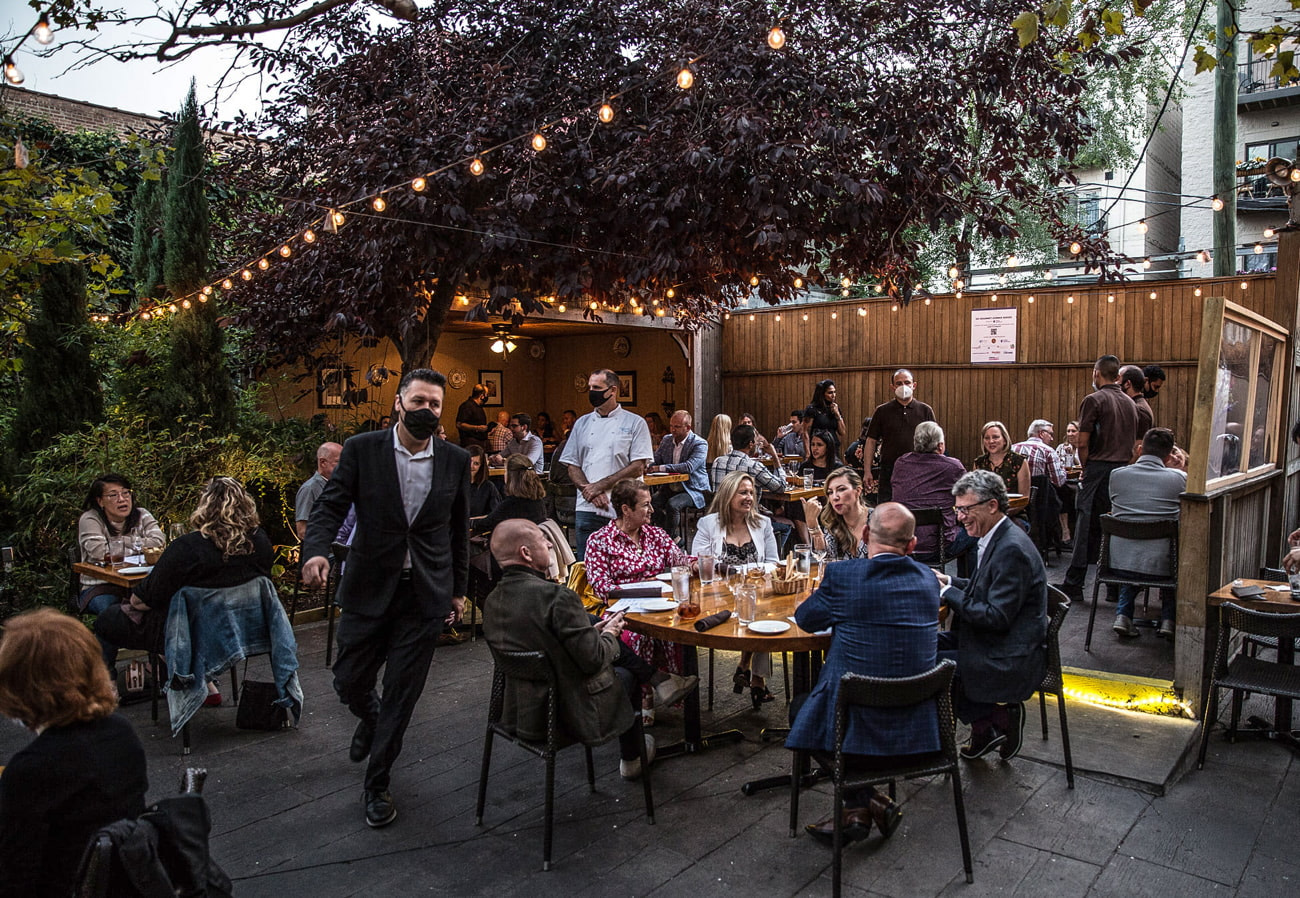 Every year, the Illinois Restaurant Association hosts a series of fall events to introduce the general public to Chicago's considerable fine dining scene. Probably the most popular of these is the Hamburger Hop, where some of Chicago's most famous chefs pit their best burgers against each other. After ticket holders try all the burgers and pick their favorite, Chicago's best burger of the year is crowned by a panel of celebrity chefs.
They also produce a wine-tasting event dubbed the Grand Cru and the multi-venue restaurant crawl, Go Gourmet. While the first two are one-night events at the Harrison Theater rooftop, the latter runs through the entire month of September at a myriad of participating restaurants.
Celebrate Oktoberfest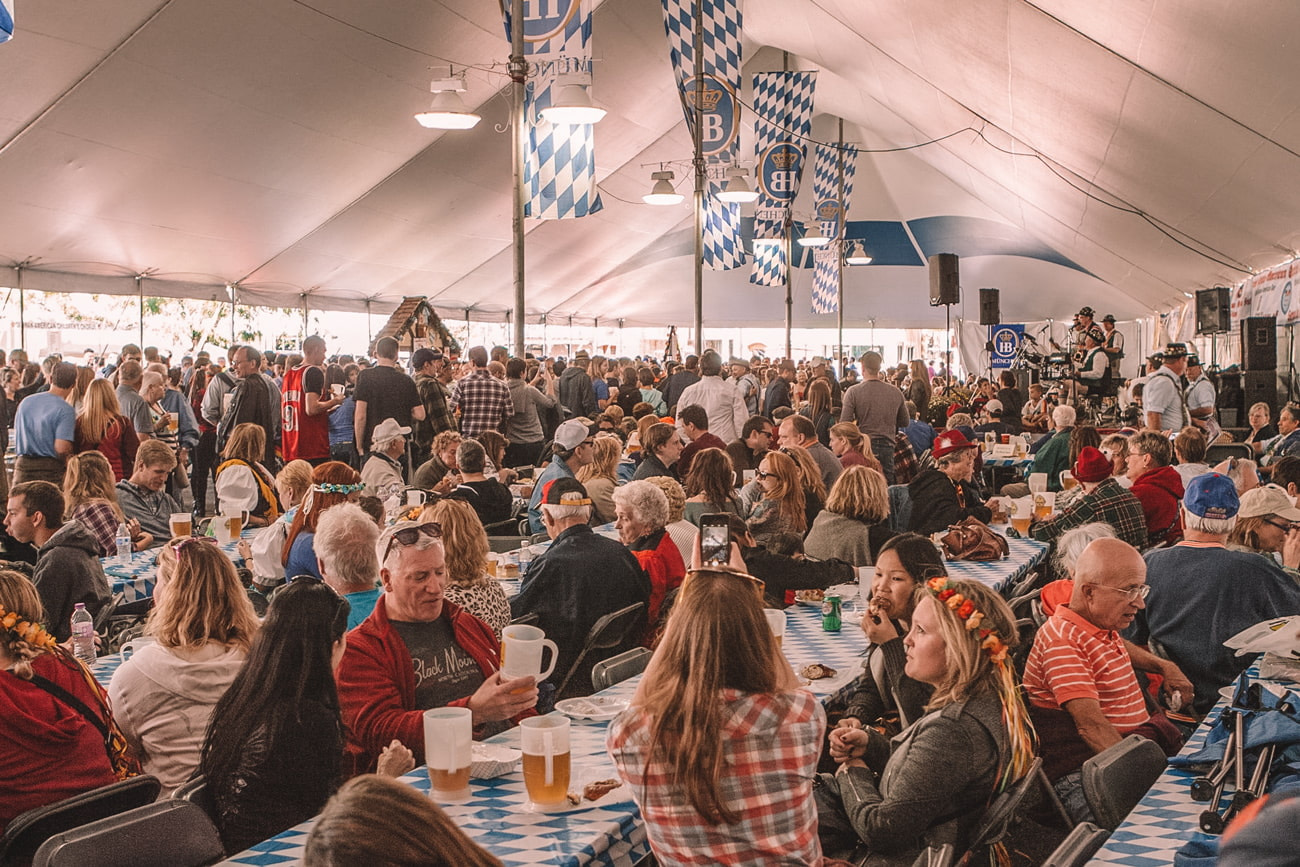 Mimicking the celebrations in Munich, Chicago's German community has brought Oktoberfest to the Second City. The largest and longest-running celebration is at St. Alphonsus, where you'll find all the trappings of Oktoberfest in Bavaria: bratwursts, pretzels, music, and of course, plenty of beer.
But other venues have now caught onto the trend as well, offering their own take on Oktoberfest. Some standouts include the Chicago German-American Oktoberfest in Lincoln Square – which includes a parade! – and Dovetail Brewery's Oktoberfestiversary.
Join In on Blackout Wednesday
The Wednesday before Thanksgiving is something of the perfect storm. Firstly, Thanksgiving is a public holiday, meaning most folks don't have work or school. Secondly, it's a very family-oriented holiday, meaning you are expected to journey home to where your family lives if you've moved away. This creates a scenario where thousands of 20-somethings are suddenly thrust back into their hometowns together.
Also called Drinksgiving, Blackout Wednesday was born out of a legitimate desire for young people to reconnect with friends they haven't seen in a while. But in Chicago, it has turned into a knock-down, drag-out, all-nighter of binge drinking, diner food, and bacchanalian glee. You're welcome to join, and it'll probably be even more fun if you have a friend or two in the area. But be careful: they don't call it Blackout Wednesday for no reason.
Attend the Chicago International Film Festival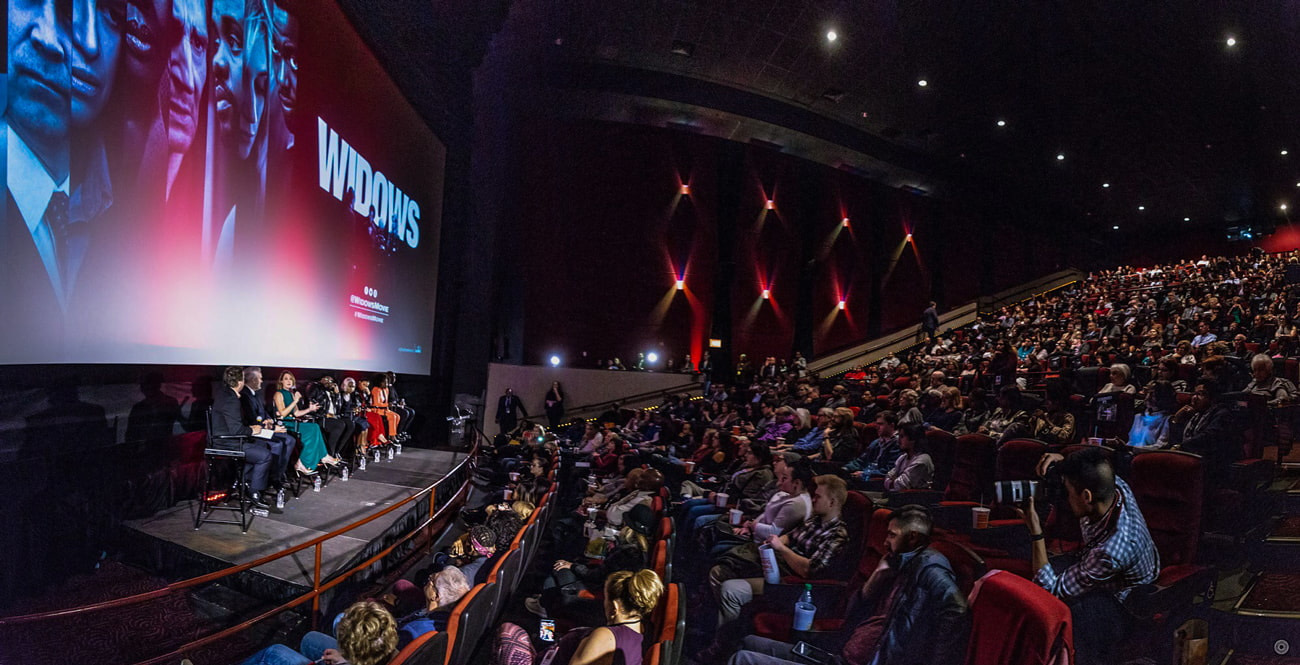 A powerhouse of film in the United States, Chicago is home to one of the most renowned film festivals in the nation. Held every year in mid-October since 1964, it was founded on the principle of bringing the finest films from around the world to the citizens of Chicago, focusing on their artistic merits rather than commercial success. This is the very festival that catapulted Martin Scorsese's career.
See Something New at Open House Chicago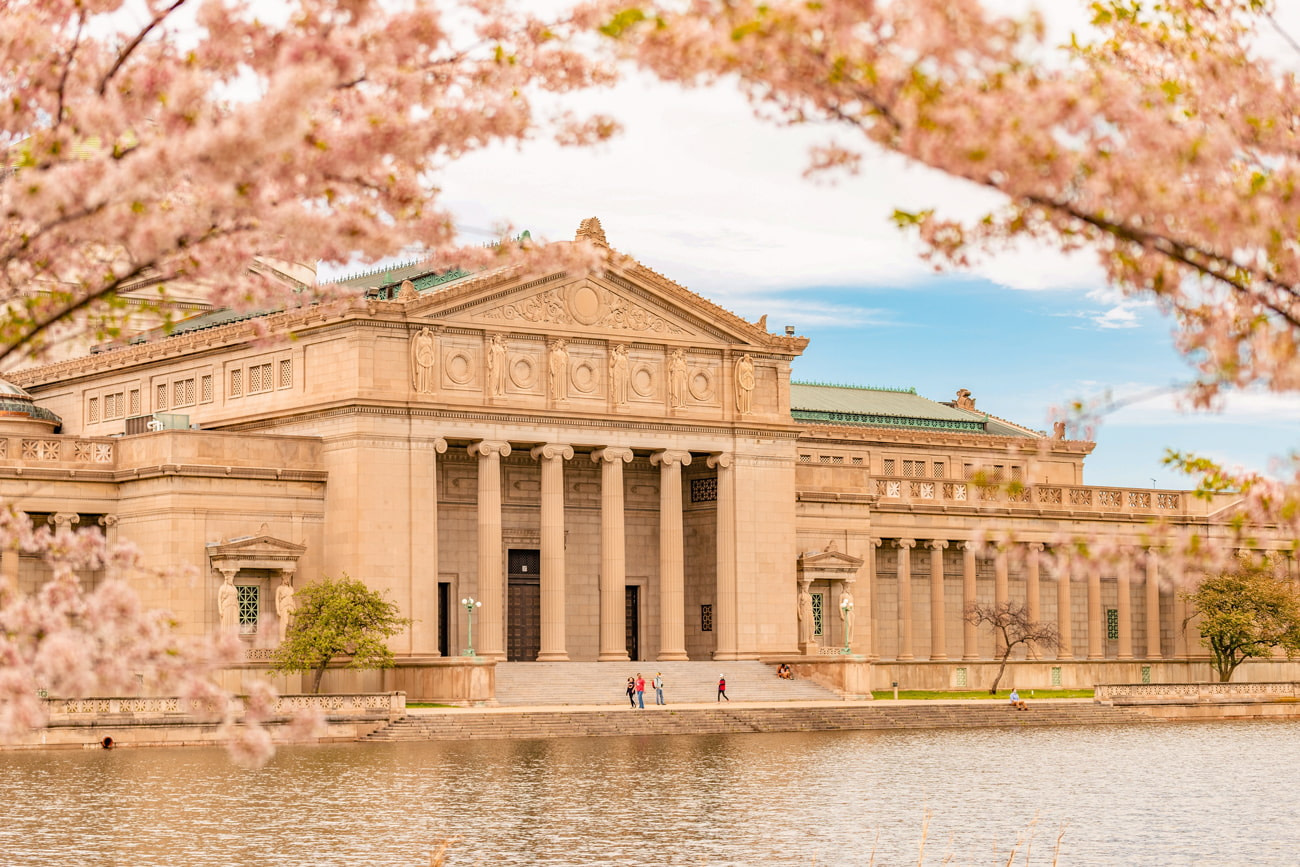 As the city that holds the title for what is arguably the best architecture in all of the United States, every year they host a weekend-long opportunity to get up close and personal with some rarely seen spaces. Chicago Architecture Center, in collaboration with several private donors, has created Open House Chicago to give residents and tourists alike an inside look at historic and significant spaces that are rarely open to the public.
The whole event is set up as a self-choreographed tour, with each disparate building open and available to visit within certain hours. You can pick as many or as few to tour as you like, and will have to plan your own transportation between. While public transportation will likely be much easier than navigating parking, especially Downtown, a bike is even better. And with sites available to tour like firehouses, government buildings, and historic residences that you rarely, if ever, get to see, Open House Chicago is a truly unforgettable weekend.
Go See a Game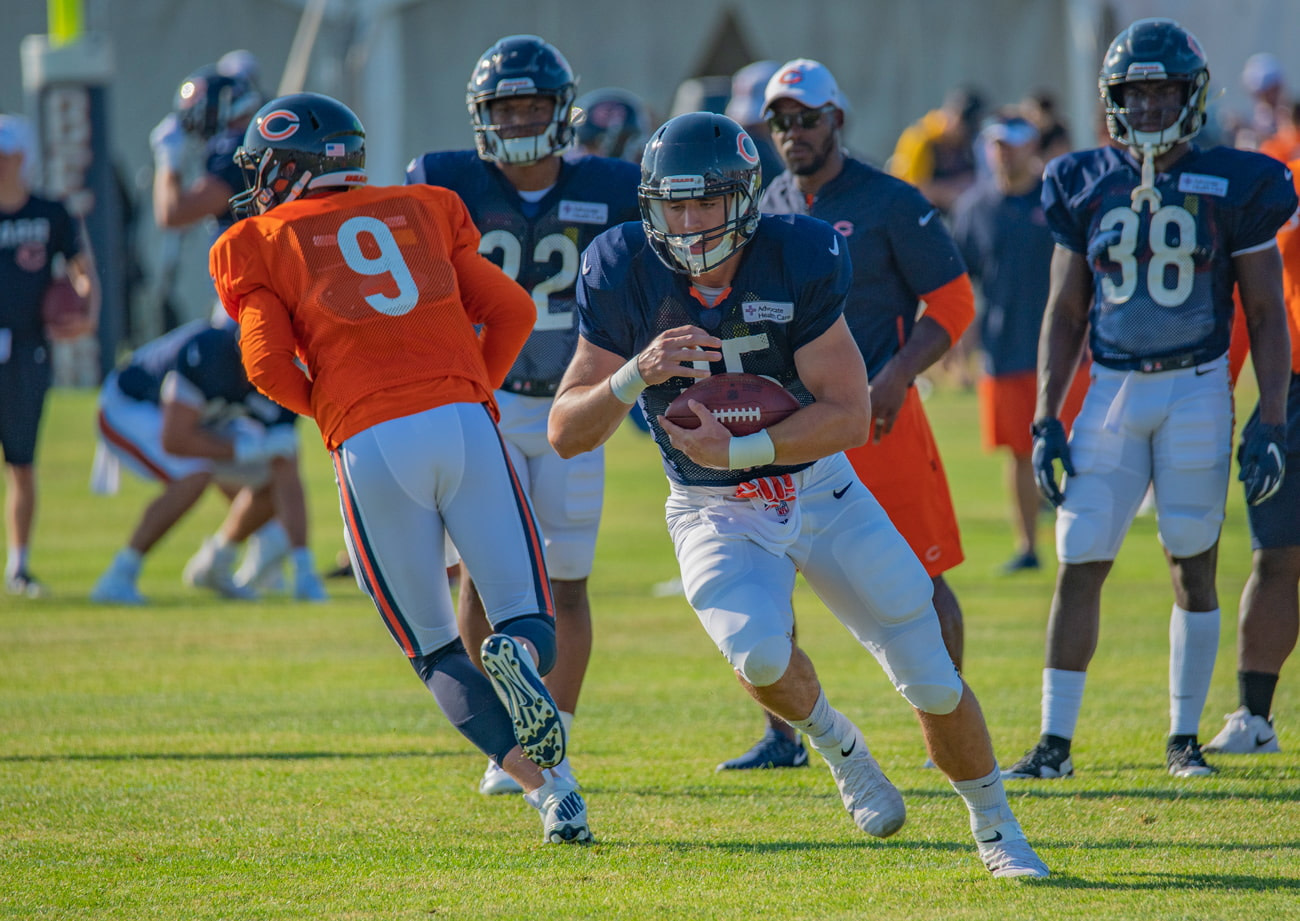 Even if you're not very into sports, going to see a game is a quintessential Chicago experience. But be forewarned: Chicagoans treat sports religiously, and are meticulous about dressing the part when going to a game. Thankfully, if you don't already own your own jersey or cap, you can pick one up at the team shop right at the stadium.
The National Football League and the National Basketball Association both have seasons that begin in the fall.
The NFL regular season begins September 7th; the Bears' first game at Soldier Field is September 17th.
The NBA regular season begins October 23rd; the Bulls' first game at United Center is on Oct. 25th.
In addition to the sports seasons beginning in the fall, three of them also end in the fall: both the American and National baseball leagues, and the Women's National Basketball League.
The WNBA season runs through September 10th
The MLB season runs through October 1st
Enjoy a Spooky Halloween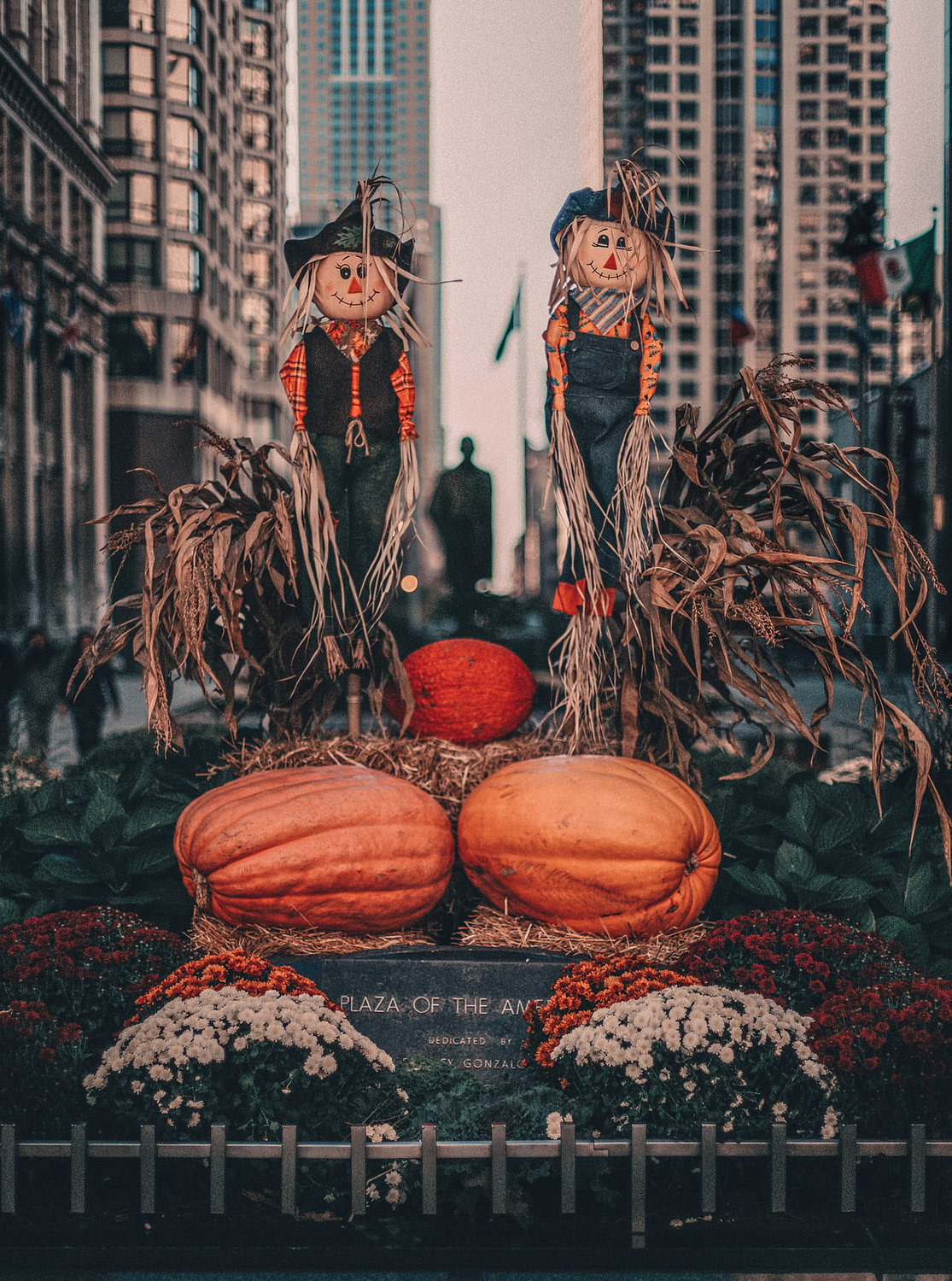 Halloween in Chicago is best described as Spooky Season, as it basically lasts the entire month of October. It pretty much infiltrates every facet of life here: folks decorate their houses and offices, Halloween drink menus pop up at bars across the city, and pretty much everyone finds at least a small way to celebrate.
Parties are certainly popular this time of year, particularly the elaborate annual masquerade balls held at the Lyric Opera House and the Drake Hotel. But if black-tie events aren't quite your thing, you can check out the Ghost Tour Pub Crawl, which promises to take you to some of the most haunted bars in Chicago.
Halloween in Chicago definitely trends toward the debaucherous, but there's still plenty of stuff to do with the whole family. Outside of trick-or-treating, the Night of 1,000 Jack-o'-Lanterns at the Chicago Botanic Garden is an annual pilgrimage for Chicago families.
And if the hundreds of ornately carved jack o' lanterns at the botanic garden inspire you to create your own, you can visit Odyssey Fun Farm in Oak Park to pick out your own pumpkin to carve. This is one of the closest pumpkin patches to the city, and they also have a corn maze, hayrides, and a bounce house for the kids.
And for some cheap Halloween thrills, every year the Music Box Theater curates a mix of new and vintage horror films called Music Box of Horrors.
And finally, to commemorate your trip to Chicago for the spooky season, be sure to stop into Taylor Street Tattoo in Little Italy. A favorite Chicago tradition, any tattoo from Taylor Street's annual sheet of Halloween flash is only $140 the entire month and is guaranteed to be spooky year-round.