This post contains affiliate links, which means we may receive a small commission, at no additional cost to you, if you make a purchase through these links. See our full disclosure here.
Road trips mean a lot of time behind the wheel. Fortunately, there are plenty of options to upgrade your ride and enhance your experience on the road by making it safer, smoother, and much more enjoyable.
Whether it's keeping interiors clean and tidy, charging your devices on the go, connecting your smartphone to your vehicle, or saving your life, these creative car gadgets and accessories will have you covered on your motorized travels.
If you own a new, high-end car, chances are you won't be needing most of these gizmos, but if you don't, a touch of modern functionality can be crucial for your safety and comfort along the way.
Hoto Portable Electric Tire Inflator/Air Pump
Say hello to our favorite portable electric tire inflator! Equipped with an easy-to-read OLED display, intuitive buttons, internal cooling fans, and a 2500mAh lithium battery, the Hoto Portable Electric Tire Inflator/Air Pump is one of the best car accessories you can get your hands on.
Not only is this sleek, smart air pump able to inflate anything, from car to bike tires to balls, but it automatically stops when the desired pressure is reached. And when it's time to recharge, you can easily do so on the go via a Type-C port.
FELLOW Carter Move Mug + Slide-Lock Lid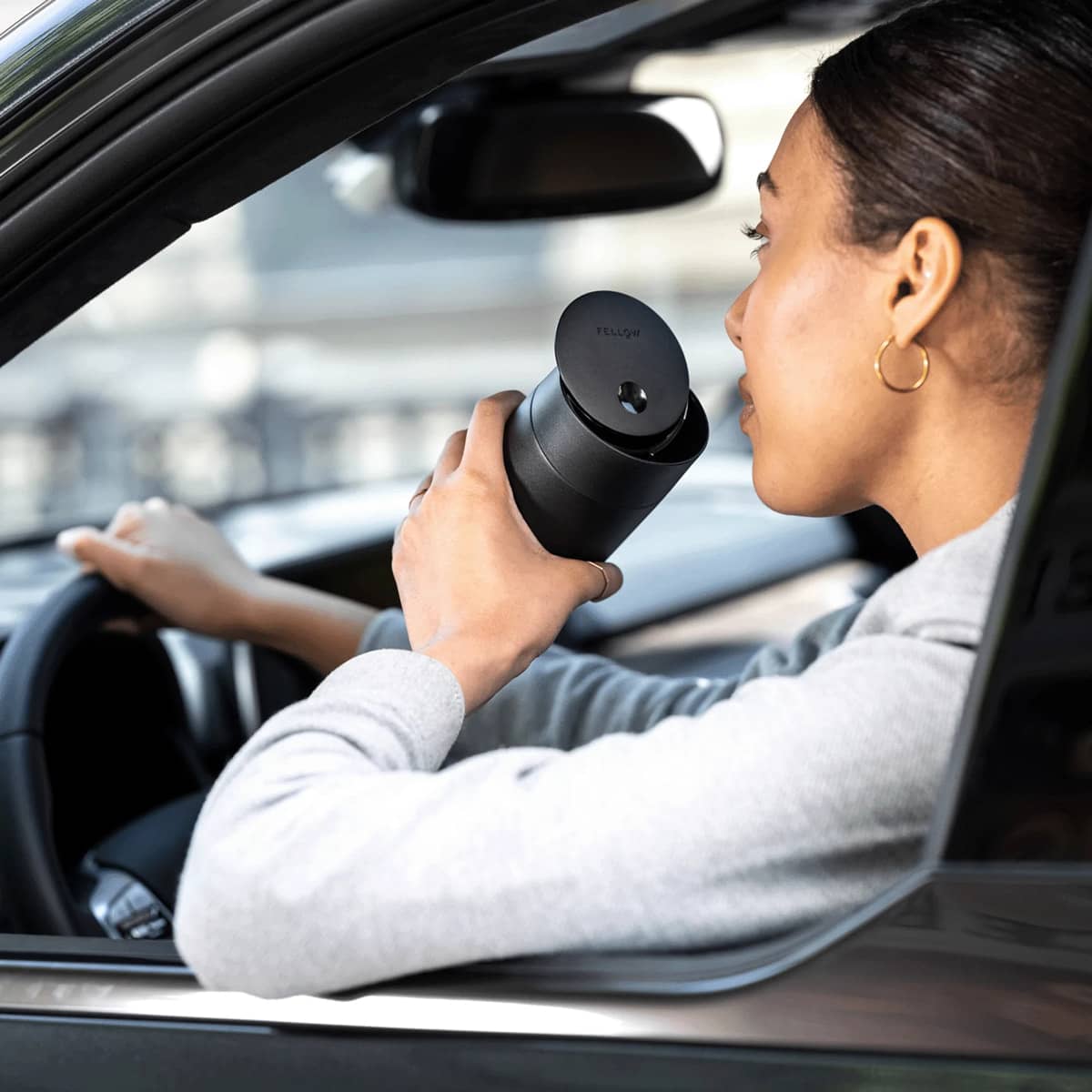 Another must-have car accessory, Fellow's Carter Move Mug + Slide-Lock Lid is the most practical way to enjoy coffee while driving. An advanced version of the Carter Move Mug with Splash Guard, it fits perfectly into the cup holder of any vehicle and has a uniquely angled lid that slides open with the flick of a thumb. Thanks to its double vacuum-sealed wall, it retains your drink temperature for six hours and sports a sleek design, which makes it a nice, thoughtful gift for the driver in your life.
YUGUANG OBD2 Heads up Display (HUD)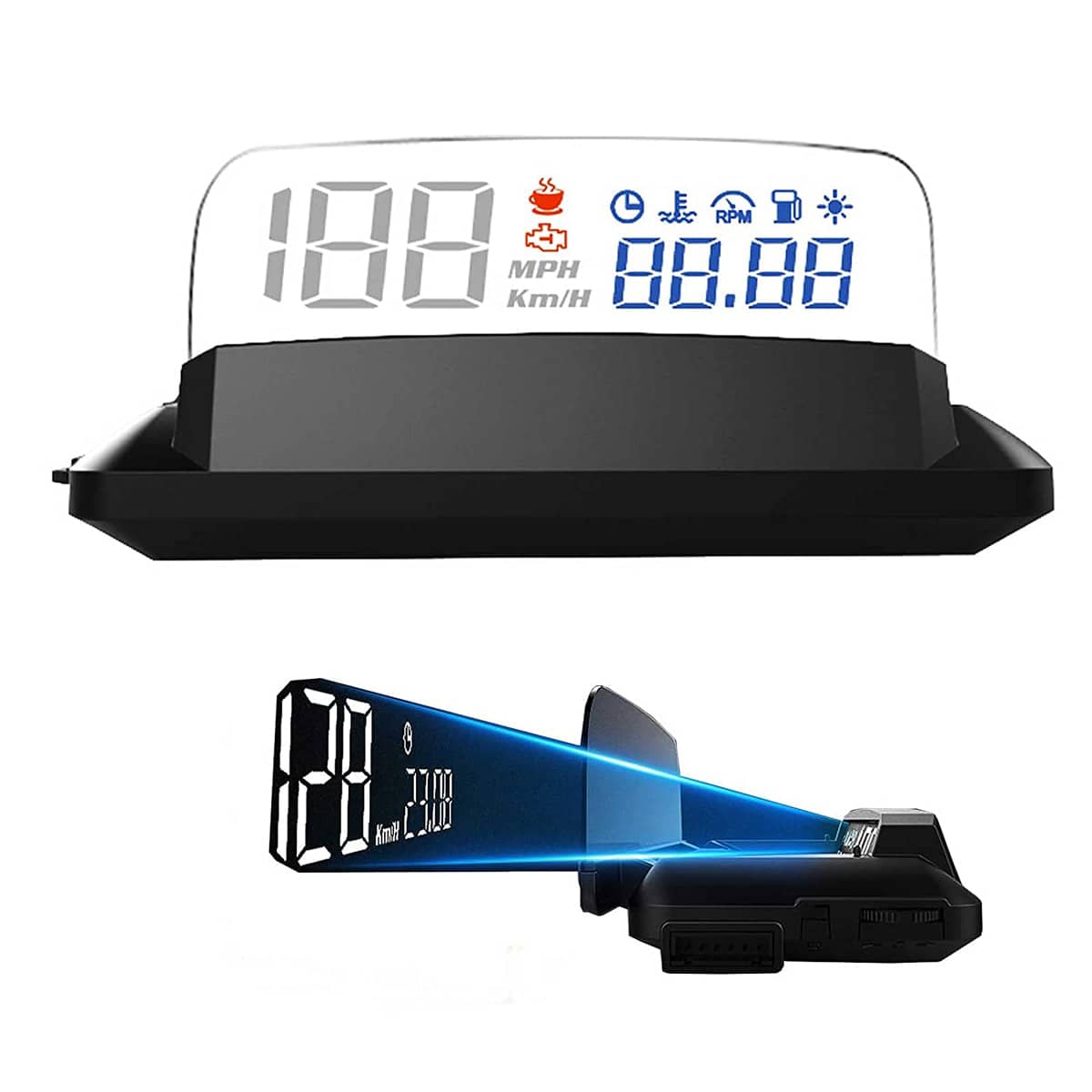 A really useful car gadget, YUGUANG OBD2 is a heads-up display (HUD) for your vehicle designed to project essential information onto a transparent screen in front of you. Equipped with 3D reflection technology, it gives you instant access to crucial trip data like fuel consumption, voltage, air-fuel ratio, oil temperature, and more. Who says those of us who don't necessarily own a new, high-end automobile can't keep up with the latest in automotive technology?
Yakima CBX Solar 16 Roof Box
At 16 cubic feet, the Yakima CBX Solar 16 roof box is sure to accommodate all your family's belongings on the next big road trip, including snowboards and skis up to 185cm. The hardshell roof rack is stylish, easy to mount, and features a dual-side opening for easy access to your gear from either side of the vehicle. And best of all, it comes with an integrated solar panel and 2 USB ports to charge your devices at the campsite.
ThisWorx Portable Car Vacuum Cleaner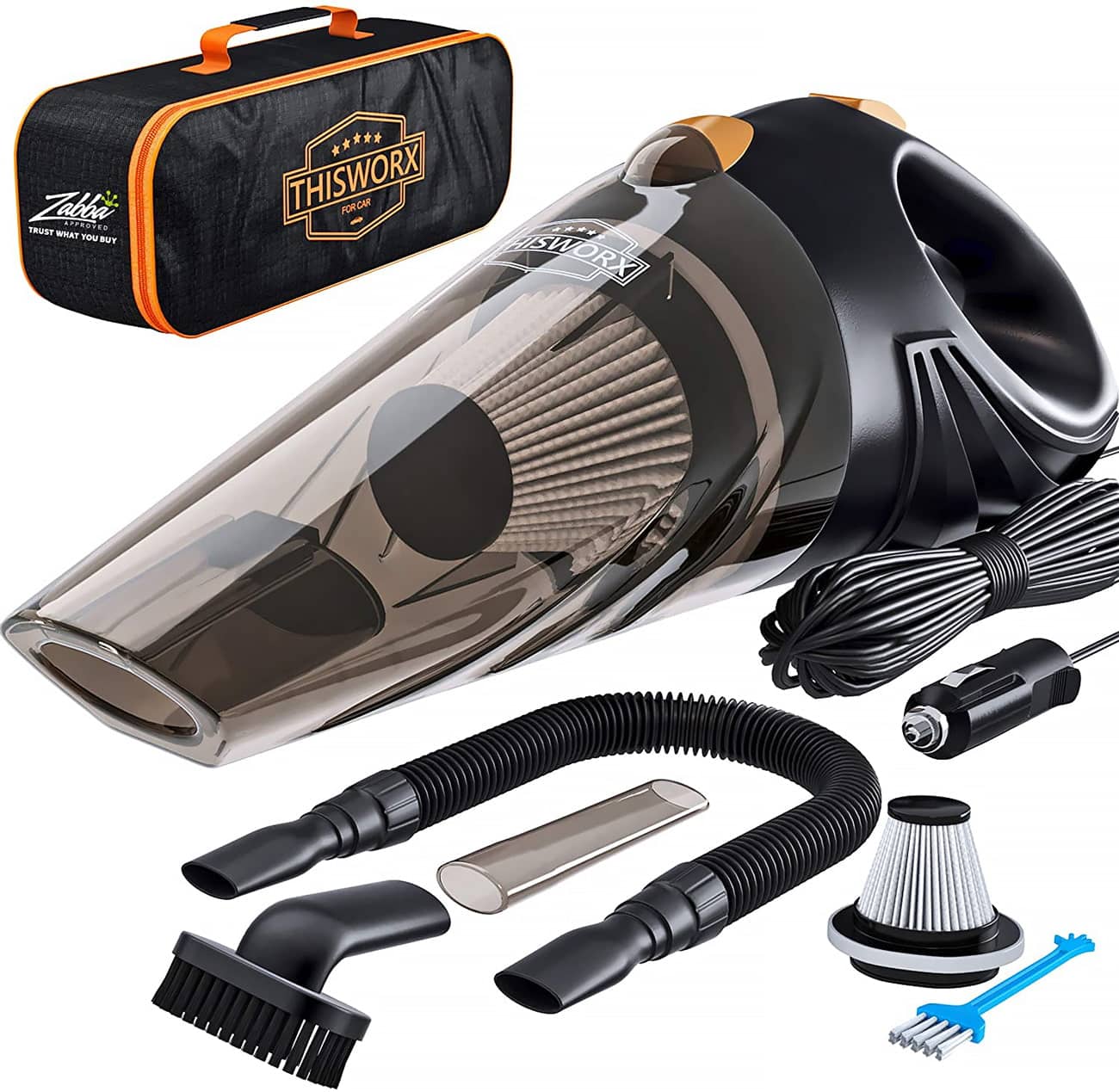 Keeping things spick and span on a road trip is no easy job, but a portable vacuum like ThisWorx can do wonders for the cleanliness of your vehicle. Lightweight, compact, and easy to use, this handheld device plugs into your car's 12-volt outlet and can pick up both wet and dry debris. Designed especially for the interior of your automobile, it comes with an extension tube for hard-to-reach corners, as well as a brush head for carpets and upholstery.
Alexa-Enabled Roav VIVA Car Charger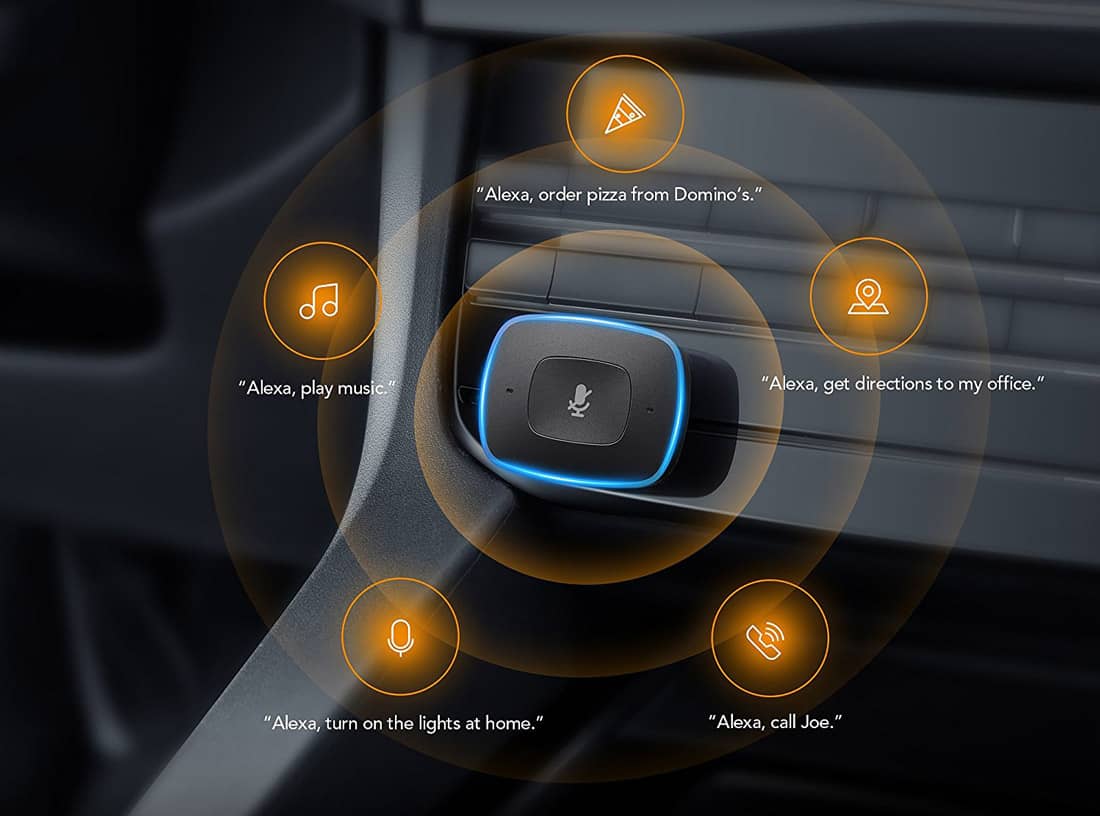 Bring Amazon's intelligent voice service into your car with Anker's Roav VIVA. The first Alexa-enabled car charger, this dual-port USB device plugs into your cigarette lighter, juicing your staff while also offering access to over 25,000 Alexa skills. In addition to voice-controlled navigation, hands-free calling, and music streaming, it also offers you the opportunity to remotely control smart devices in your home.
Handpresso Auto Hybrid Coffee Maker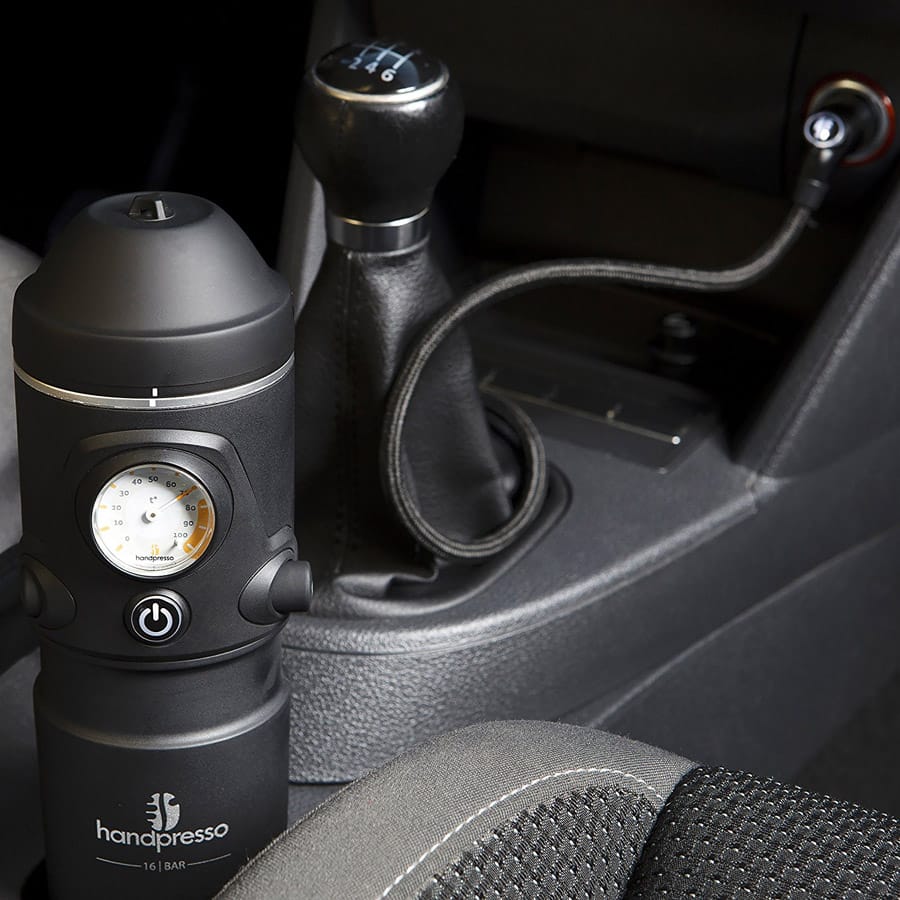 The internet is full of interesting accessories for coffee lovers on the go, but when it comes to road trips, few of them can compete with Handpresso Auto. Designed for car use, this coffee maker plugs into the cigarette lighter, delivering a perfect barista-quality espresso in just 2 minutes. The product is compact enough to fit in the cup holder and works with both ESE pods and ground coffee.
Nonda ZUS Smart Tire Safety Monitor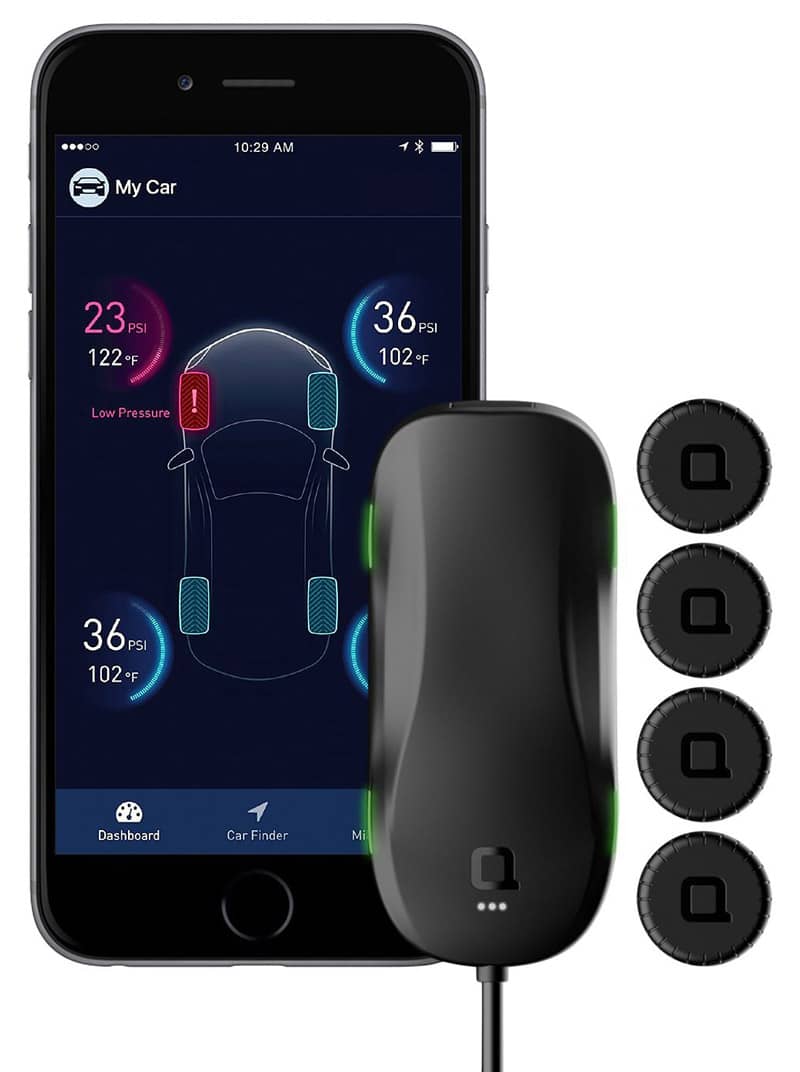 With ZUS, Nonda's latest in-car gadget, you can track the tire pressure in real time from your mobile phone. The smart tire safety monitor detects slow leaks before it's too late thanks to its innovative AccuTemp Algorithm. It also comes with an anti-theft locking system and a built-in USB port for charging other devices.
AutoXscape Life-Saving Tool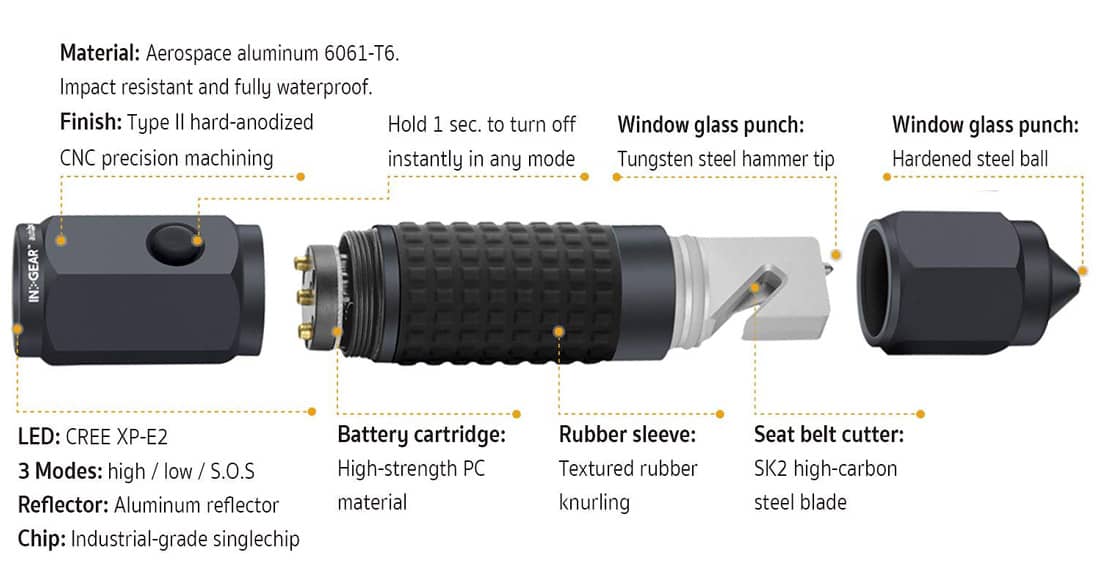 What would you do if you were trapped in a disabled car after an accident? While the thought of this can be terrifying, being prepared for it could make the difference between life and death. In worst-case scenarios like this one, AutoXscape is your way out. Made of military-grade aluminum, this emergency 3-in-1 car tool serves as window breaker, seatbelt cutter, and emergency flashlight – all of which can be vital in desperate situations.
BACtrack S80 Pro Breathalyzer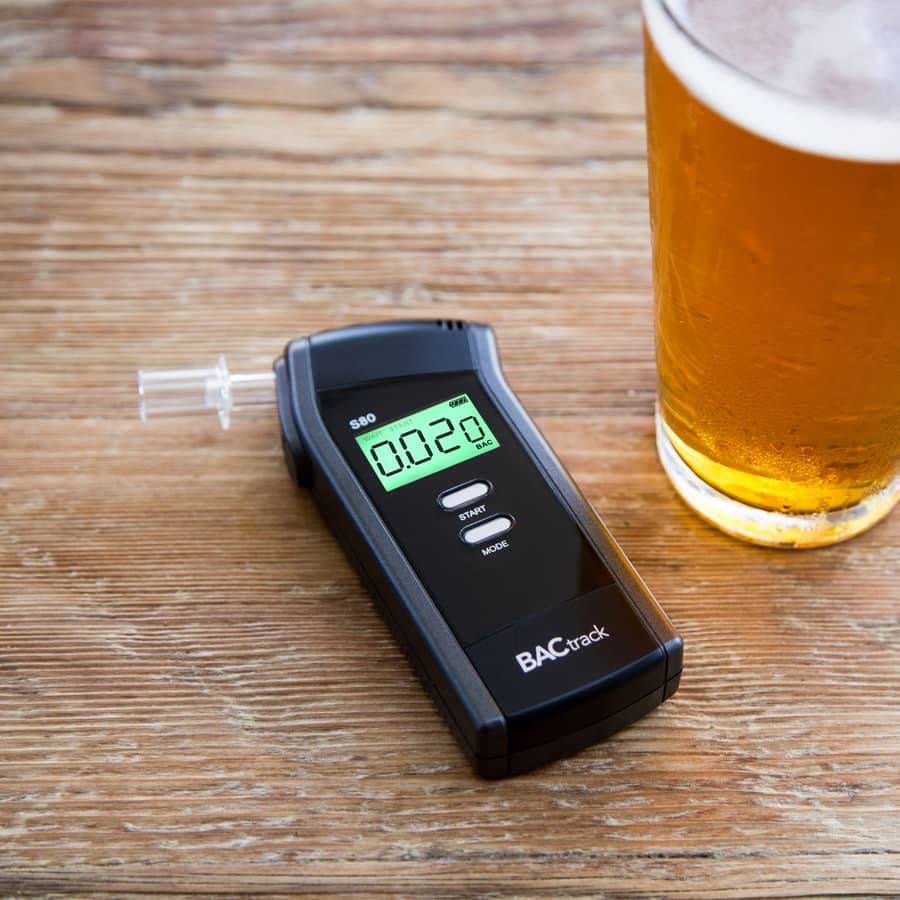 While we greatly discourage the idea of drinking and driving, we do believe it's beneficial to have a device that lets you know whether or not you're legally capable of getting behind the wheel. Equipped with police-grade sensor technology, the BACtrack S80 Pro is one of the best portable breathalyzers you can buy these days.
Aside from producing the most accurate test results, this top-notch personal alcohol tester is extremely easy to use & read and comes with disposable mouthpieces for hygiene.
Escort iX Long Range Radar Detector
With its intelligent features and outstanding long-range detection ability, Escort iX is a trustworthy companion for travelers who are often on the road. The device is one of the most technologically advanced radar detectors on the market, and – if you have a lead foot – your best bet for avoiding annoying speeding tickets on the highway.
YI Mirror Dash Camera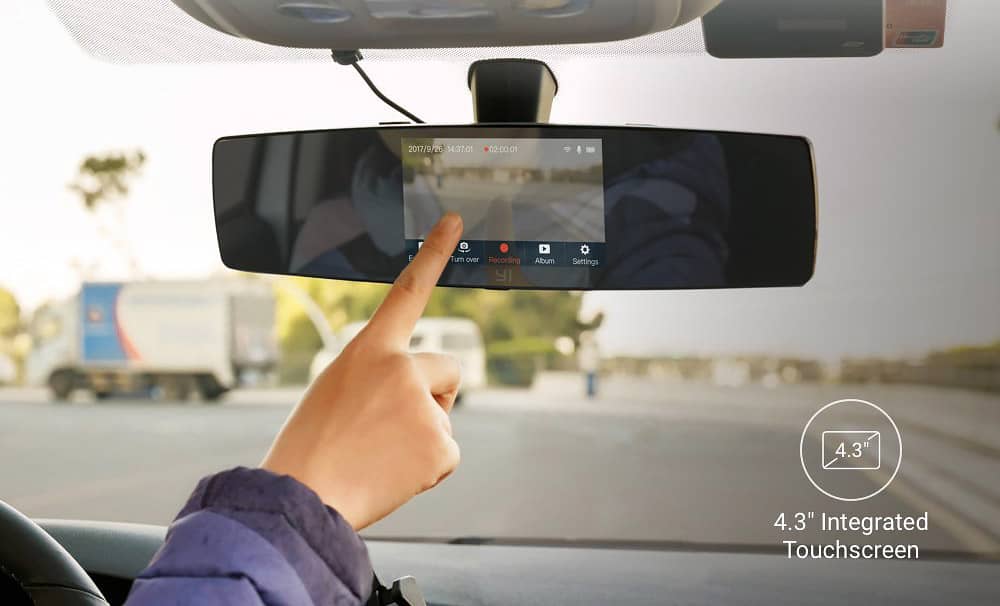 Feeling safe at all times is essential to your experience on the road, which is why a dashcam is one of the best car gadgets you can buy. In addition to capturing fun videos of you and your friends on a road trip, they can be decisive in the event of an accident, being capable of providing evidence to law enforcement and insurance companies.
With YI Mirror Dash Camera, you get both front-view and rear-view footage in a small package that's easy to install and use. The system includes a front-facing 1080p camera with a 138° wide-angle lens and a rearview 720p camera, and comes with a 4.3" touchscreen that attaches over your current rearview mirror so you can check what's happening around you in traffic.
For added safety on the road, the camera alerts you of potential fatigue after more than 2 hours of driving. It also has a built-in 3-axis gravity sensor which automatically backs up the footage in case of an emergency.
NOCO's Portable Car Battery Jump Starter Pack
Upgrade your experience behind the wheel with NOCO Boost Plus GB40, a powerful battery booster that doubles as a LED flashlight and portable power bank for USB gadgets. The compact 1000-amp device features a rugged, compact design and comes with a patented safety technology that provides spark-proof connections and reverse polarity protection. Rated for gasoline engines up to 6 liters and diesel engines up to 3 liters, it can also be used for boats, lawnmowers, and more.
MUSTART Level 2 Portable EV Charger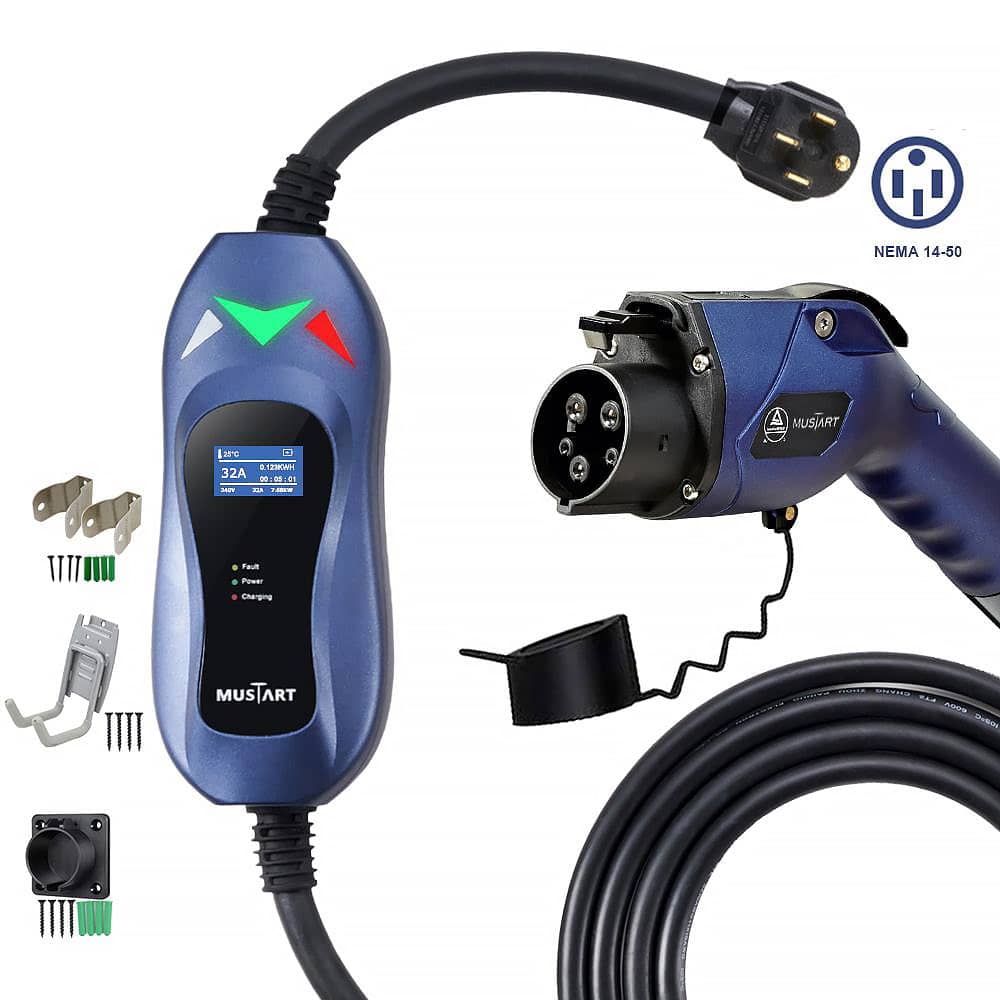 Electric car? No problem! Pack up this cool car accessory in your trunk and hit the road! Compatible with all plug-in EVs, the portable 32A level 2 EV charger from MUSTART can charge your car up to 4X faster than the 16A level 1 EV charger available on most electric vehicles. All you need is a 220 Volt or 240 Volt NEMA 14-50 outlet to plug it into.
Skycamp Rooftop Tent
With Skycamp, travelers on the road can pitch their tent on top of the car roof wherever their adventures take them. As the largest hardshell rooftop tent on the market, this innovative, expandable product takes less than a minute to set up on SUVs and other large vehicles, and can comfortably sleep two adults and two children in all weather. Plus, its signature Skyview window provides a view of the twinkling stars, ensuring a unique camping experience.
Cooluli Cooler & Warmer
AC/DC power adapters and a thermoelectric system that allows it to switch from cooling to heating make this Cooluli Electric Cooler and Warmer an ideal companion for road trips, camping, and any other on-the-go adventures. With room for six 12 oz. cans, the mini-fridge is compact enough to fit on top of the armrest in your backseat, but powerful enough to keep your snacks and beverages chilled (or warm) all the way to your destination – while plugged into the cigarette lighter.
SUNSBELL Car Kettle Boiler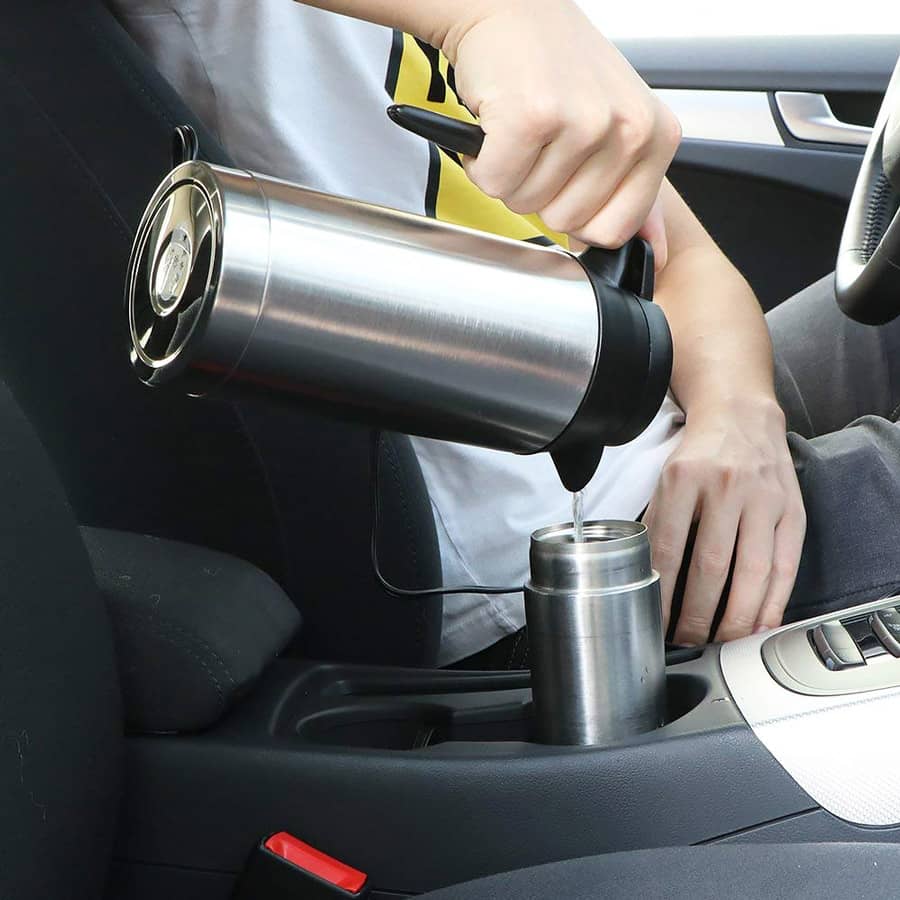 For real tea enthusiasts, it can be difficult to get a decent brew while driving around the country. That's where the Sunsbell Electric Car Kettle comes in handy. Just plug it into your vehicle's lighter outlet and boil your water from the comfort of the driver's seat. Designed to fit most vehicle cup holders, this 750ml travel boiler comes with a safety lid to prevent spills and can also be used every time you fancy a hot cup of coffee or a steamy bowl of soup on the go.
Inflatable Car Bed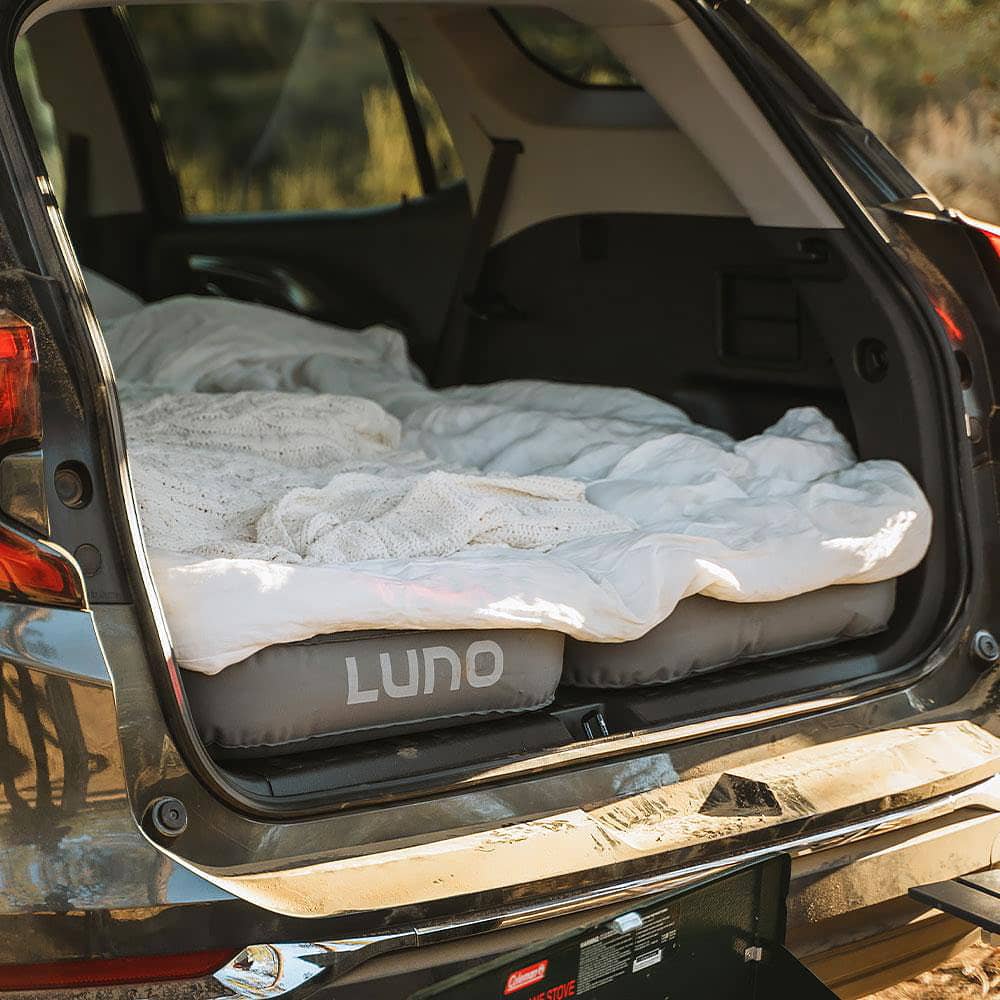 Add extra comfort to your extended car journeys with Luno Air Mattress. Suitable for over 1,800 vehicle types, this inflatable bed allows you to turn the rear seat of your automobile into a plush bed on camping trips, or whenever you feel tired. The package also includes 2 base extenders, a repair patch, a 12V air pump, and a carrying case.
Sunglasses Visor Clip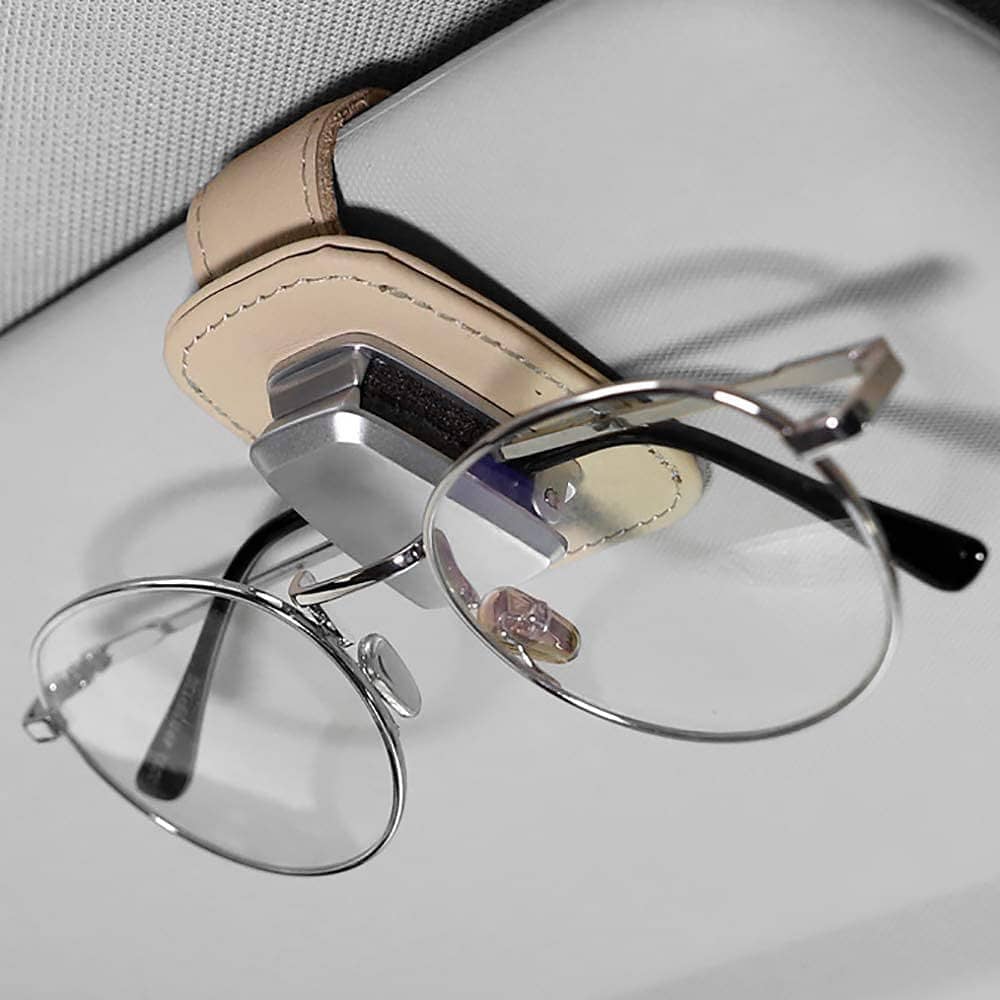 If your car doesn't come equipped with a built-in sun visor sunglass holder, it may be worth the cost to add one yourself. Wrapped in leather and equipped with a built-in sponge, the Dualshine Car Visor Sunglasses Holder does an excellent job of keeping your sunglasses/eyeglasses scratch-free, within reach, and safely stored on the road. Its elegant, minimalist design and one-hand maneuverability will delight even the most discriminating car owner.
Car Swivel Tray & Storage Bin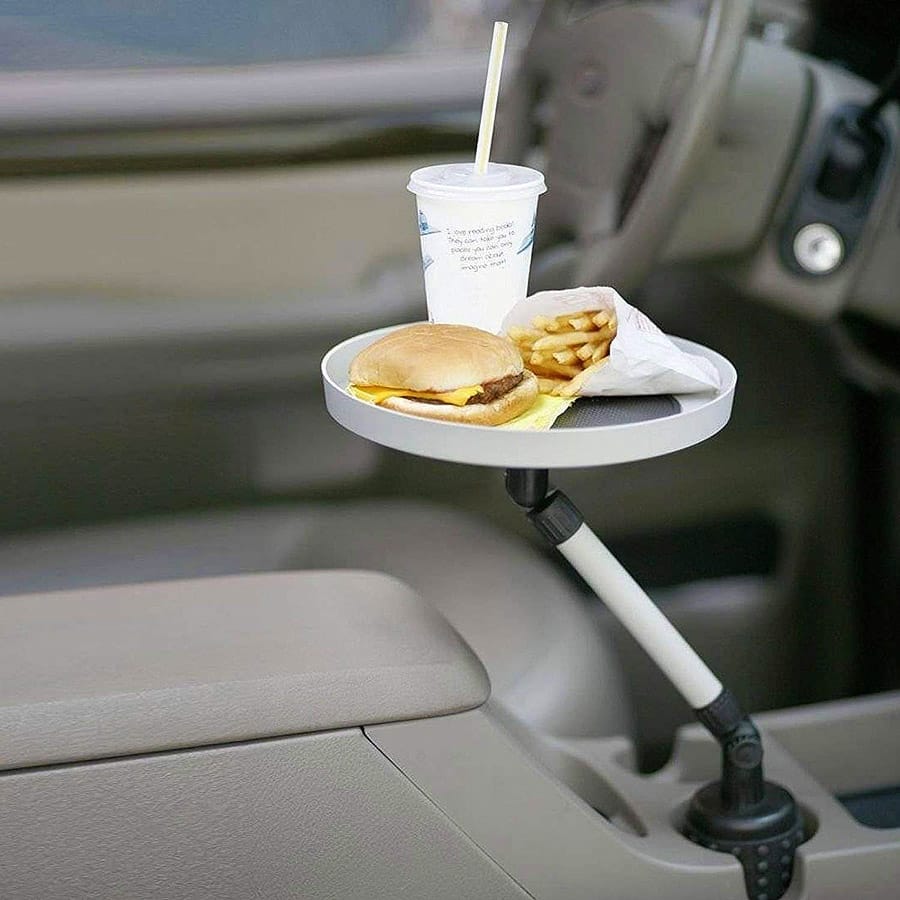 If you spend a lot of time in your car, chances are you'll also need to eat, drink, and work on the run. Pivoting back and forth between driver and passenger, the Car Swivel Tray and Storage Bin makes it easy for everyone to have a snack in a moving vehicle, or to keep their necessities at hand.
PALMOO Car Back Seat Organizer
A first step in keeping your car clean and well-ordered during a long trip would be to invest in a high-quality organizer. With 9 separate pockets, this PU leather backseat organizer by PALMOO is sure to accommodate all your travel accessories, making driving more comfortable. Measuring 26″ x 18″, it fits the back seat of most vehicles and protects it from scratches.
My Medic x Popular Mechanics The Auto Medic First Aid Kit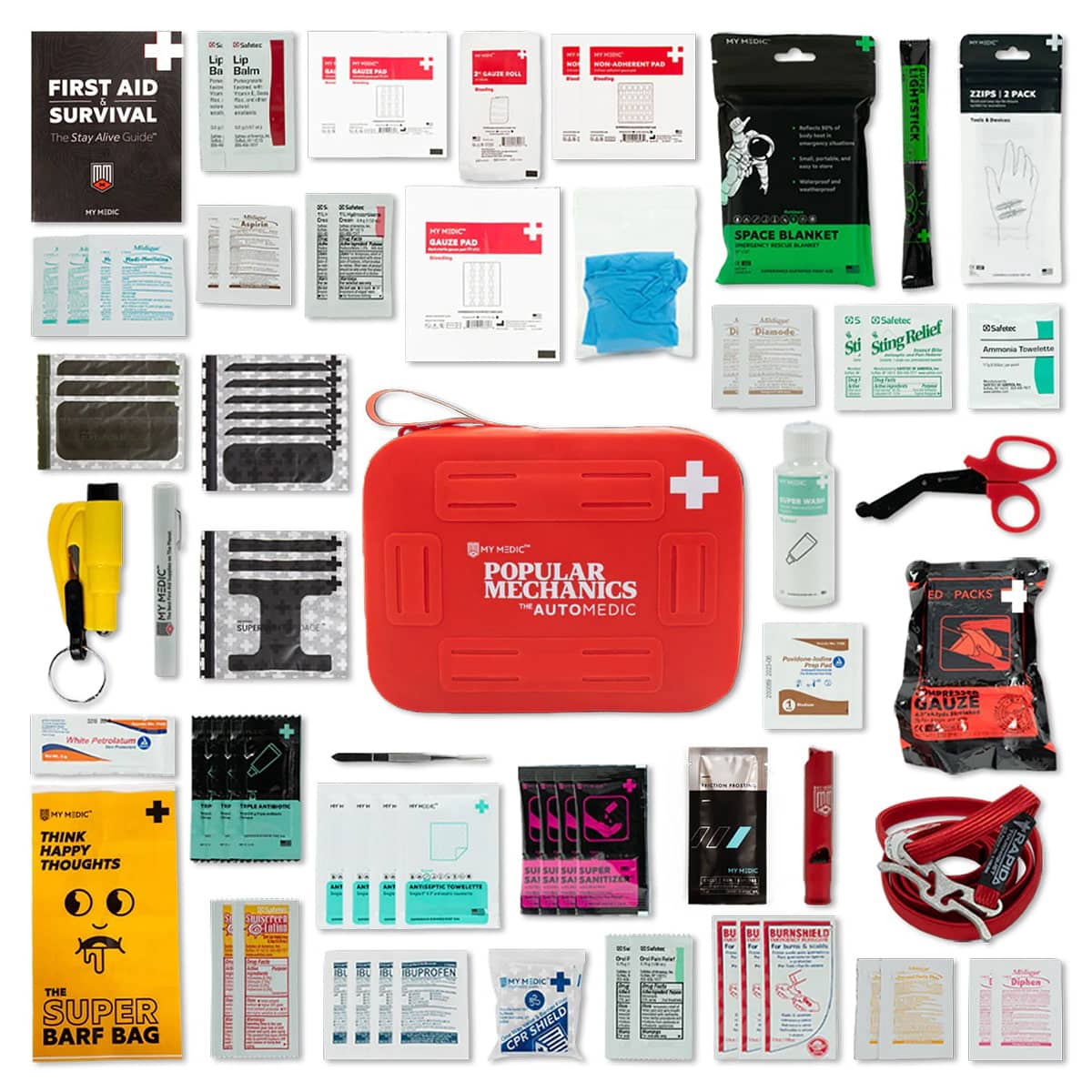 Whether it's a leisurely drive to the beach or a prolonged journey to another country, it's absolutely mandatory to have a first aid kit in your car in case of an emergency. This comprehensive kit from My Medic, in collaboration with Popular Mechanics, packs both medical supplies and survival gear into a compact, durable carrying case weighing 2.4 pounds. Expect antiseptic cleansing wipes, a window breaker seatbelt cutter, medication, and all bandage types you can think of.
Philips GoPure Car Air Purifier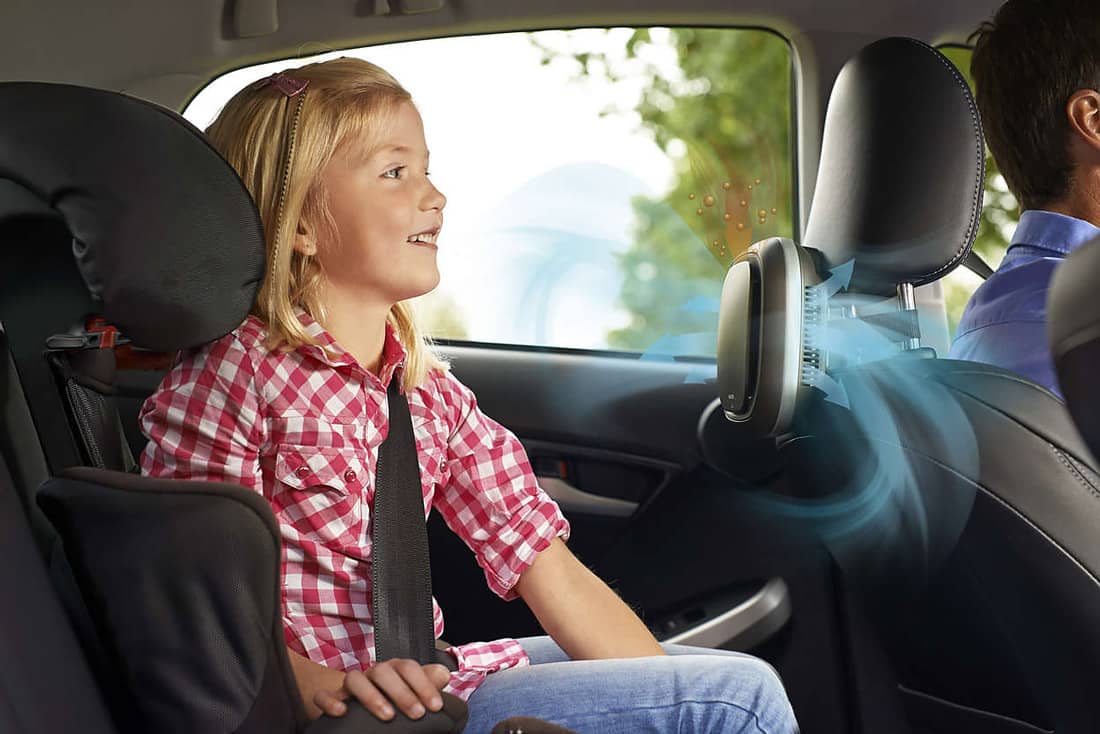 Remove odors and clean the air inside your vehicle with Philips GoPure Compact. Sleek, modern, and easy to install, this high-end car air purifier uses a three-layer filtration system to eliminate up to 99% of the harmful bacteria, gases, smoke, and odors inside the cabin. It also has an integrated air-particles sensor that shows current air quality.
WheelMate Extreme Vehicle Desk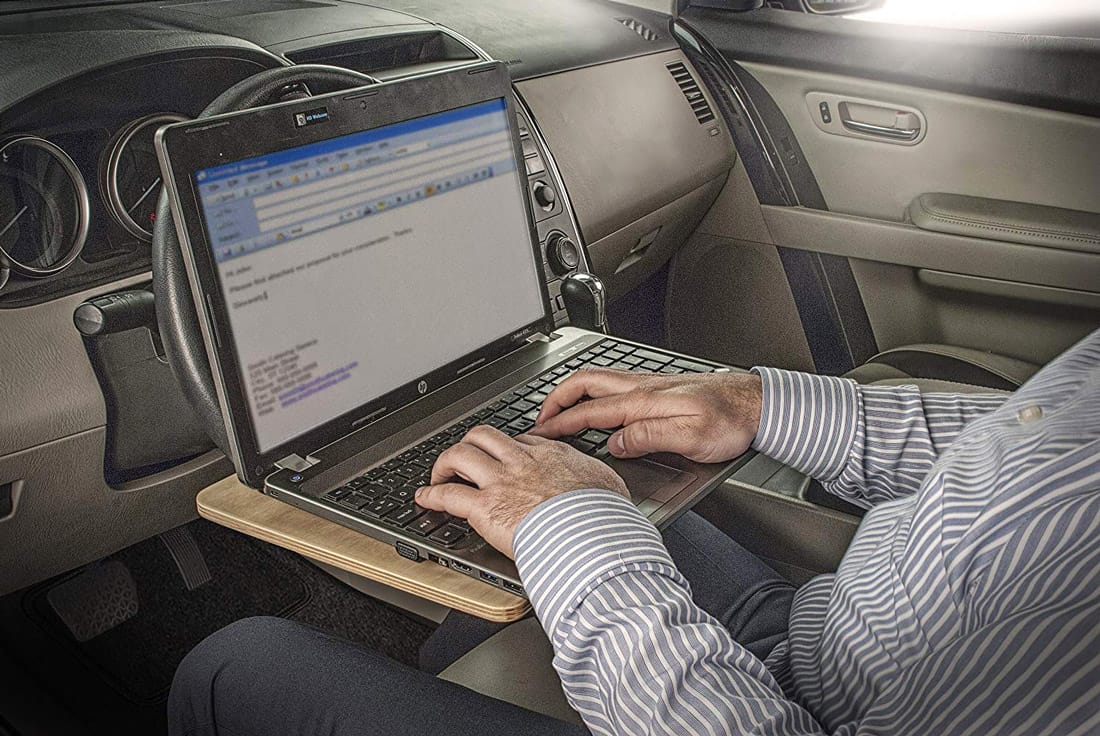 Turn your car into a mobile workplace with this natural wood vehicle desk from AutoExec. Designed to attach to your steering wheel while the vehicle is parked, the WheelMate Extreme is ideal for writing, eating, and supporting your tablet/small laptop.
iOttie Easy One Touch Wireless Fast Charging Dash & Windshield Mount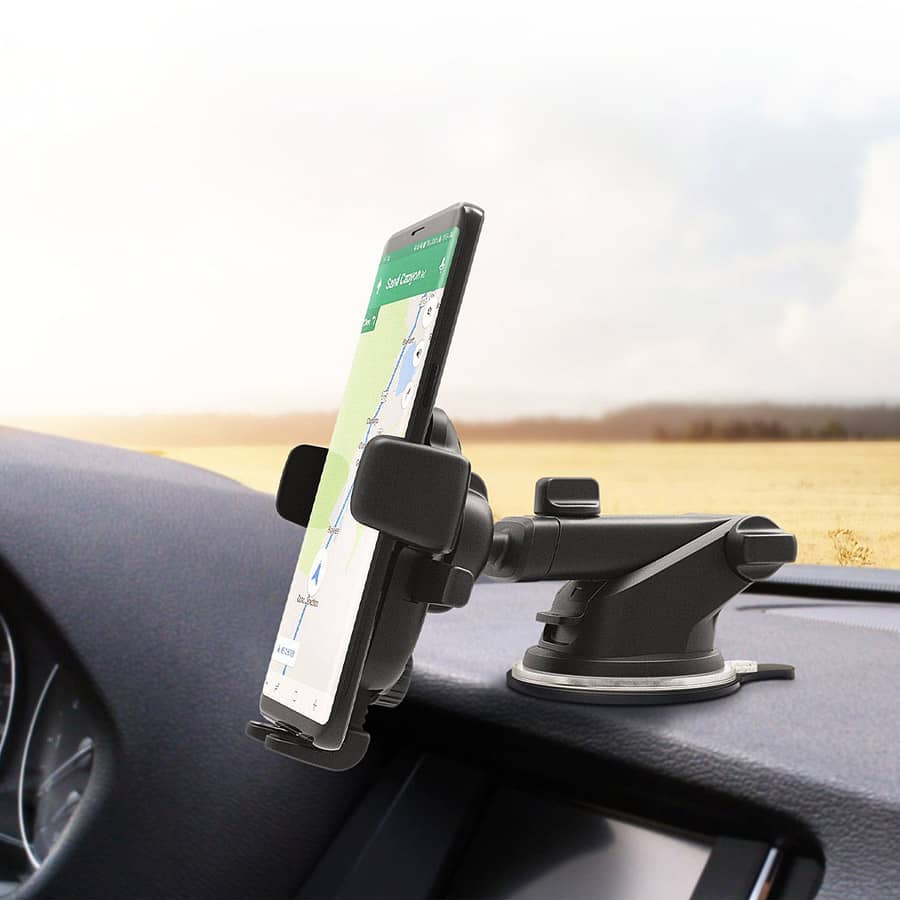 Hold your phone in place and charge it wirelessly while on the go with the Easy One Touch Wireless Fast Charging Dash & Windshield Mount. Designed to support all smartphone sizes, this adjustable car mount from iOttie makes it easy to insert and remove your phone with one hand, and comes with a telescopic arm for a variety of positions. While only compatible with Qi-enabled devices, its Qi Wireless Fast Charging technology allows you to charge your device up to 40% faster than normal.