Rome is one of the world's greatest cities, but with so much to see and do, it can prove quite overwhelming for the first-time visitor. Some would say its chaos is part of the charm, but it can also be a major drawback for travelers who want to see as much as they can in the shortest possible time.
From walking and cycling around its major sights and attractions to taking a hop-on hop-off sightseeing tour, here are the best ways to explore Rome. Choose one or combine several of them to make the most of your time in the Eternal City.
Take a Vespa Tour Around Rome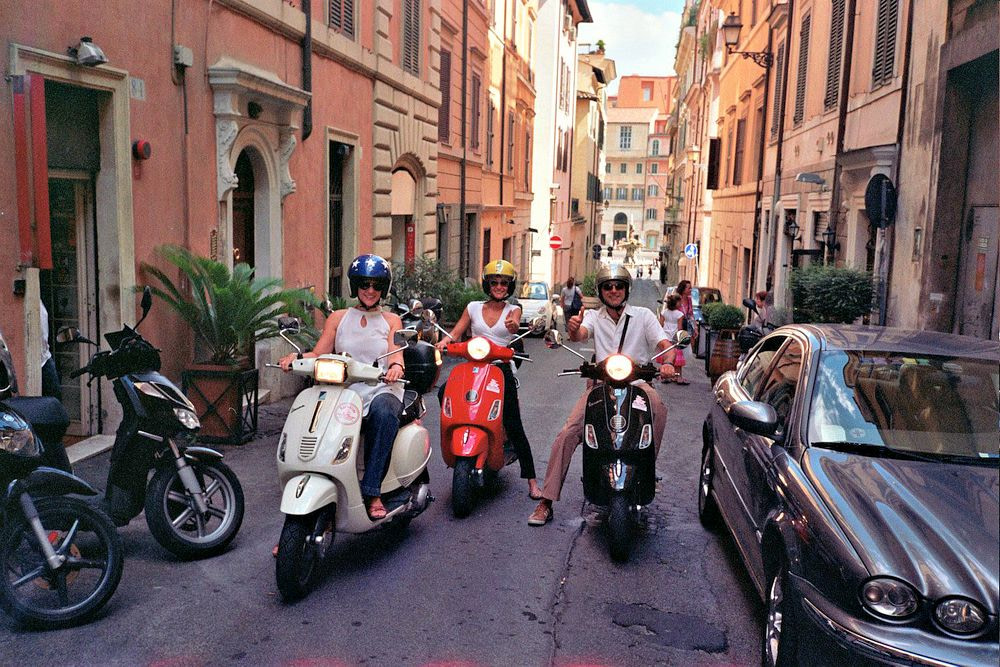 When in Rome…do like Romans do! A Vespa tour is a fun, alternative way to see the city, especially when the itinerary is customized to suit your interests. Whether you opt to drive your own scooter or want to see the city as a passenger, Scooteroma offers wonderful self-drive tours around Rome, as well as unique food-focused circuits with stops at local markets, eateries, and cafes.
Walk Around Central Rome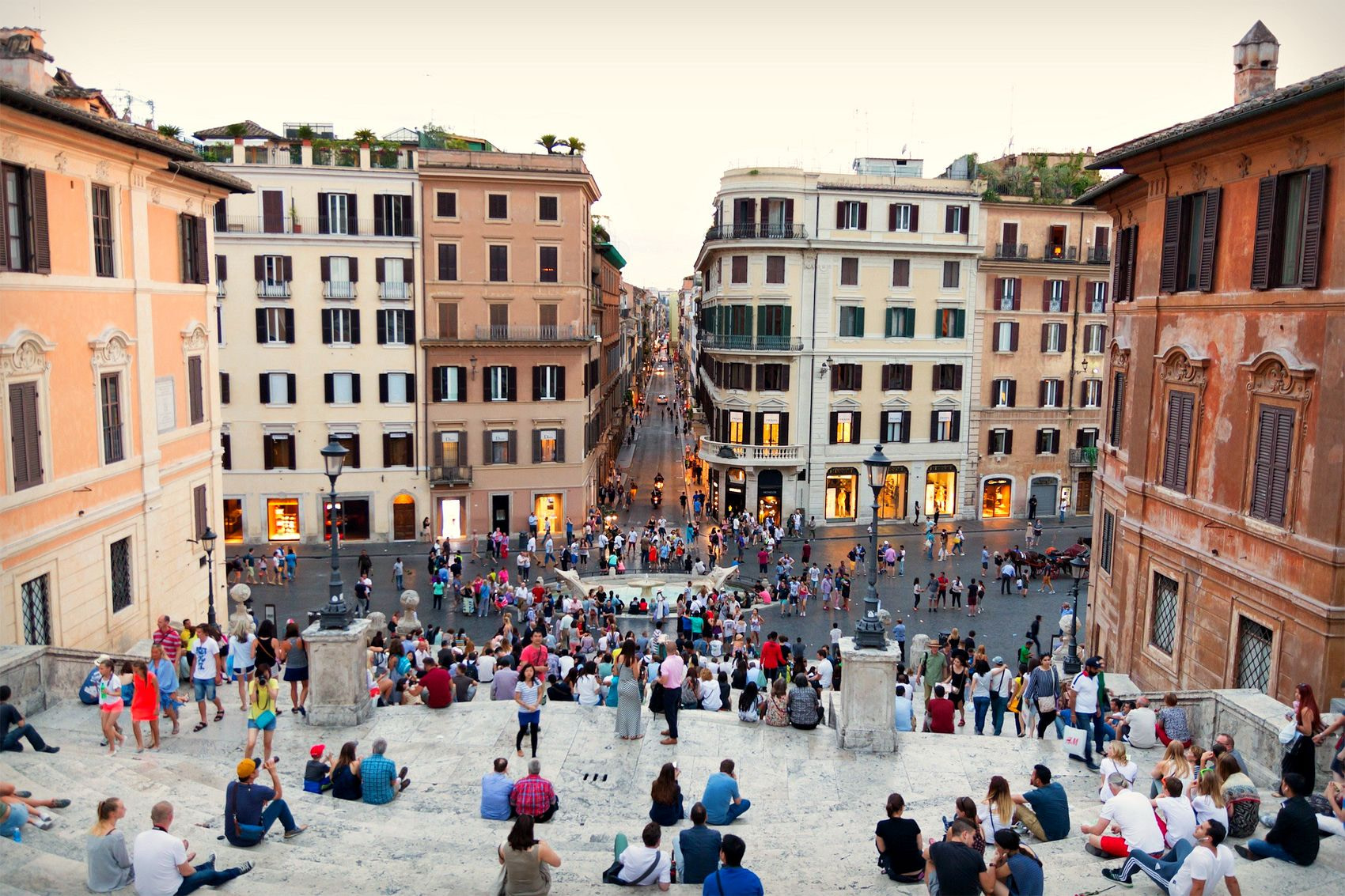 Walking is by far the best way to explore Rome's fascinating city center, and is completely free.
Take a stroll around the Centro Storico (Historic Center), which comprises the Pantheon, the Jewish Ghetto, and some of the city's most beautiful historic squares – Piazza Campo de' Fiori and Piazza Navona.
If touring the ancient sites of Rome is what you have in mind, head to the Colosseo district in the heart of ancient Rome, where the Colosseum, the Palatine Hill, and the Roman Forum are located.
From Rome's center go north to the area called Tridente, where you can do some window shopping on Via del Corso and soak up the vibe on the famous Spanish Steps in Piazza di Spagna.
Explore Rome by Bike
Rome might not be as bike-friendly as other major European capitals such as Amsterdam, Copenhagen, or Paris, but there are many interesting itineraries and reasonably priced bike rental shops that will encourage you to pedal through the Eternal city.
If you're looking to explore Rome by bike, the best way to go would probably be a guided tour. The Red Bicycle, Italy Cruiser Bike Tours, and TopBike Rental & Tours offer an assortment of cycling tours, most of which include both famous attractions as well as lesser-known sights.
If you decide to rent your own bike, don't miss the spectacular via Appia Antica – a 2,300 year-old cobblestone Roman road dotted with ruins and aqueducts that used to link the city with the rest of Italy.
Discover the City with Roma Pass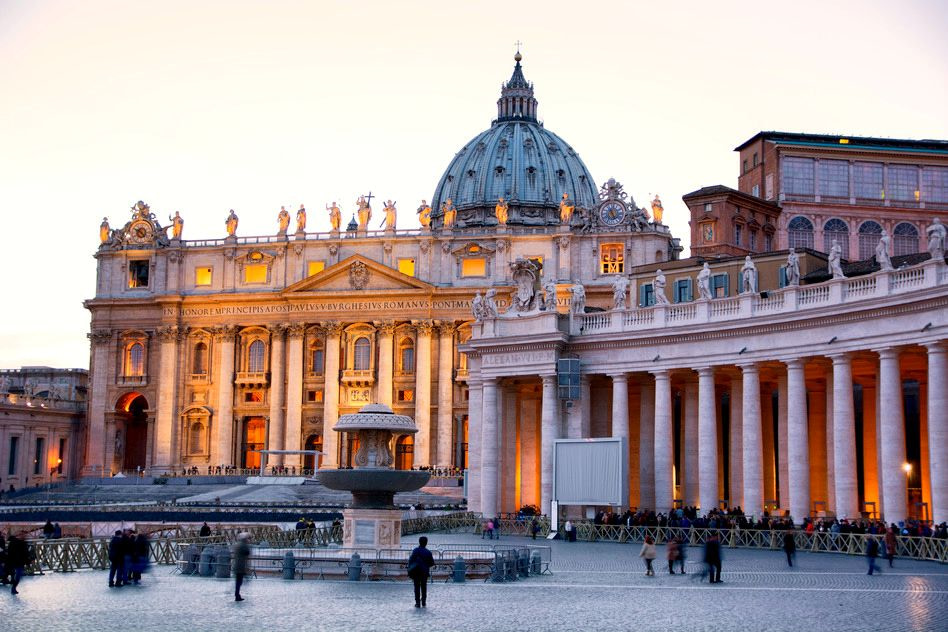 A sightseeing pass will help you save money and time by offering full access to public transportation and free admission to various Rome attractions. Roma Pass, the city's official tourist-cultural card, for instance, comes with free use of the city's public transport network, plus free entry to 2 museums/archaeological sites of your choice, as well as discounted tickets to numerous exhibitions and events. The 3-day pass costs 36,00€ and it helps you to avoid long queues at ticket offices.
Eat Your Way Through Trastevere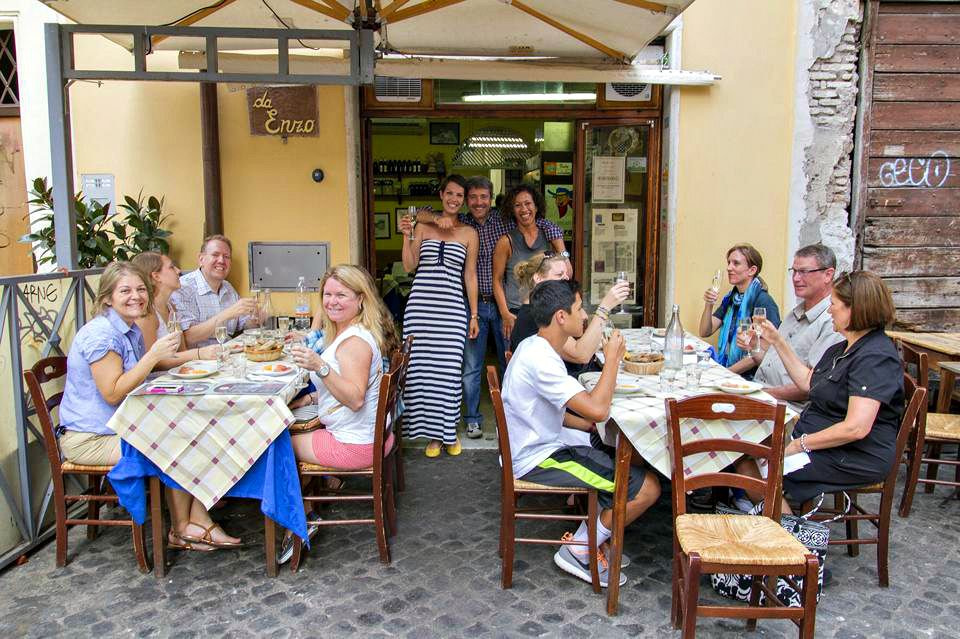 Situated right across the Tiber river from Campo de' Fiori market, Trastevere is one of Rome's most charming and happening districts. And what better way to immerse yourself in its labyrinthine streets lined with artisan shops and time-honored gelaterias than with a guided walking food tour? Eating Italy Food Tour aims to provide partakers with an "unparalleled, non-touristy, food-related experience" that includes 10 delicious food tastings along with visits to an ancient wine cellar and one of Rome's most historic outdoor food markets.
See the Eternal City from Above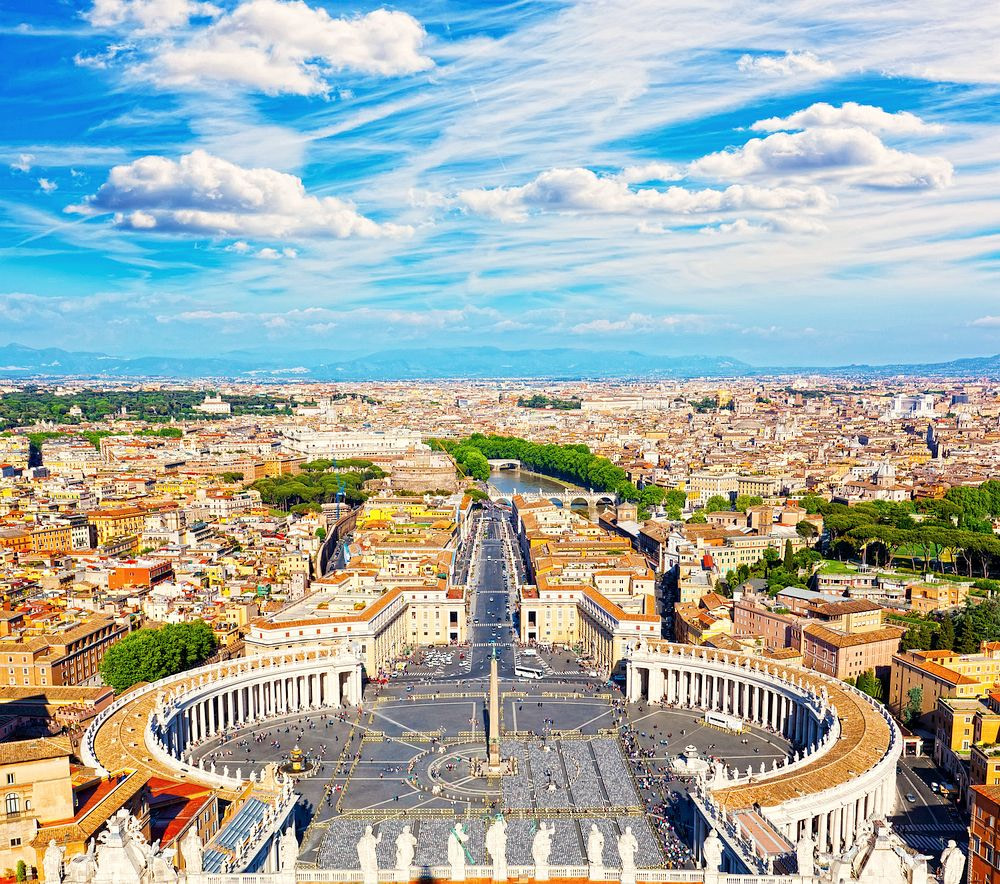 Seeing Rome from above will help you get a true sense of the city's grandeur. If your budget allows it, you can opt for a hot-air balloon ride or an helicopter flight over Rome. Otherwise, there are many spots around the city that offer magnificent views, including the Capitoline Hill, Palatine Hill, and Gianicolo Hill.
For some equally awe-inspiring views of Rome take the elevator or climb the 312 steps up to the Dome of St. Peter's Basilica from where you get a bird's eye view of St. Peter's Square, or head to the romantic Giardino degli Aranci (the Orange Garden) to witness the majesty of the Roman skyline.
Hop-on Hop-off Bus Sightseeing Tour of Rome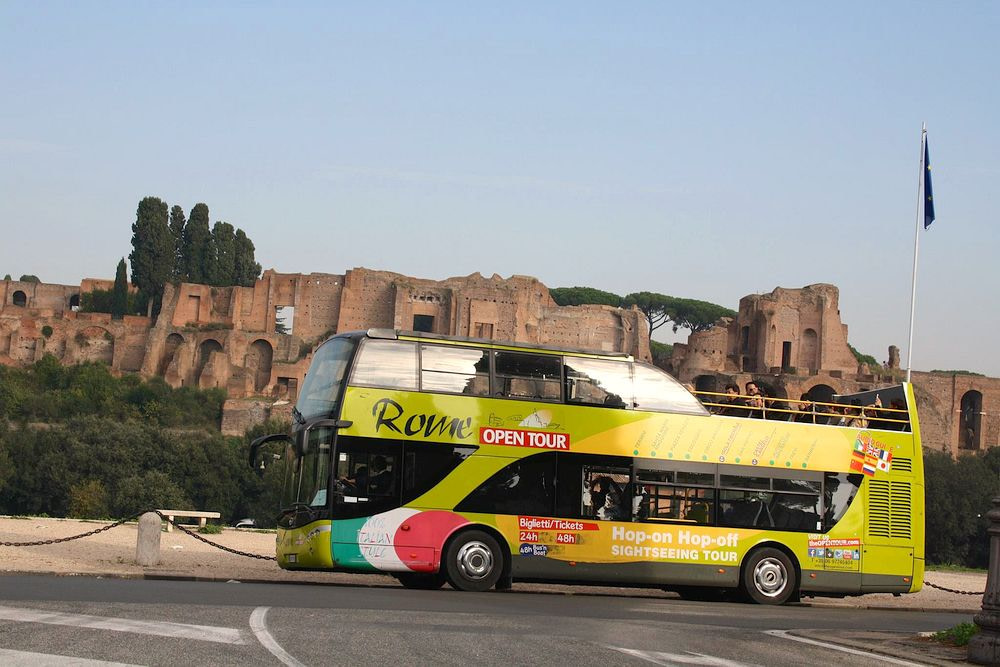 There are several companies operating hop-on hop-off bus sightseeing tours of Rome, and most of them use double deck open top buses to take passengers past the city's major attractions, including the Colosseum and Ancient Rome, Circus Maximus, Vatican City, Fontana di Trevi, and many others. Most of these companies have offices at Termini Station and offer 24, 48, and 72 hour tickets.
Rome by Segway
Segways are a fast and exciting eco-friendly way to get around central Rome. Located just around the block from the Colosseum, Rome by Segway offers a variety of options to choose from, including a delightful 3-hour Best of Rome Segway Tour that will allow you to take in the city's architectural marvels and visit must-see sights such as the famous Trevi Fountain, Piazza Navona, the magnificent Pantheon, and the iconic Spanish Steps.
Take a Virtual Tour of Rome with Google Street View
One of the best things about today's advanced technology is that it offers you the unique opportunity to travel just about anywhere you can imagine using Google Street View, Rome included. You can actually wander the streets of the Eternal City and marvel at its splendid monuments while sitting comfortably in your sofa. If time and budget don't allow you to travel, this is probably the best way to explore Rome.