This post contains affiliate links, which means we may receive a small commission, at no additional cost to you, if you make a purchase through these links. See our full disclosure here.
When shopping for a camera, ask yourself what you like to shoot. Photography is a widely varied and dynamic field, so there isn't just one perfect camera for all needs.
For example, action photography requires a fast shutter speed, while capturing landscapes often demands as many megapixels as possible, wide dynamic range, and weather-proofing. High-quality audio & video along with in-body image stabilization and an LCD flip screen are the keys to vlogging success, whereas a great low-light performer with interchangeable lens is your best bet for taking photos of indoor spaces.
Whether you're looking to document your travel adventures, capture the majesty of your surroundings from above, or just want a general-purpose camera with plenty of flexibility for a variety of shooting scenarios, you'll find all the best cameras in 2021 in our regularly updated list below.
Best Camera Overall: Sony Alpha 1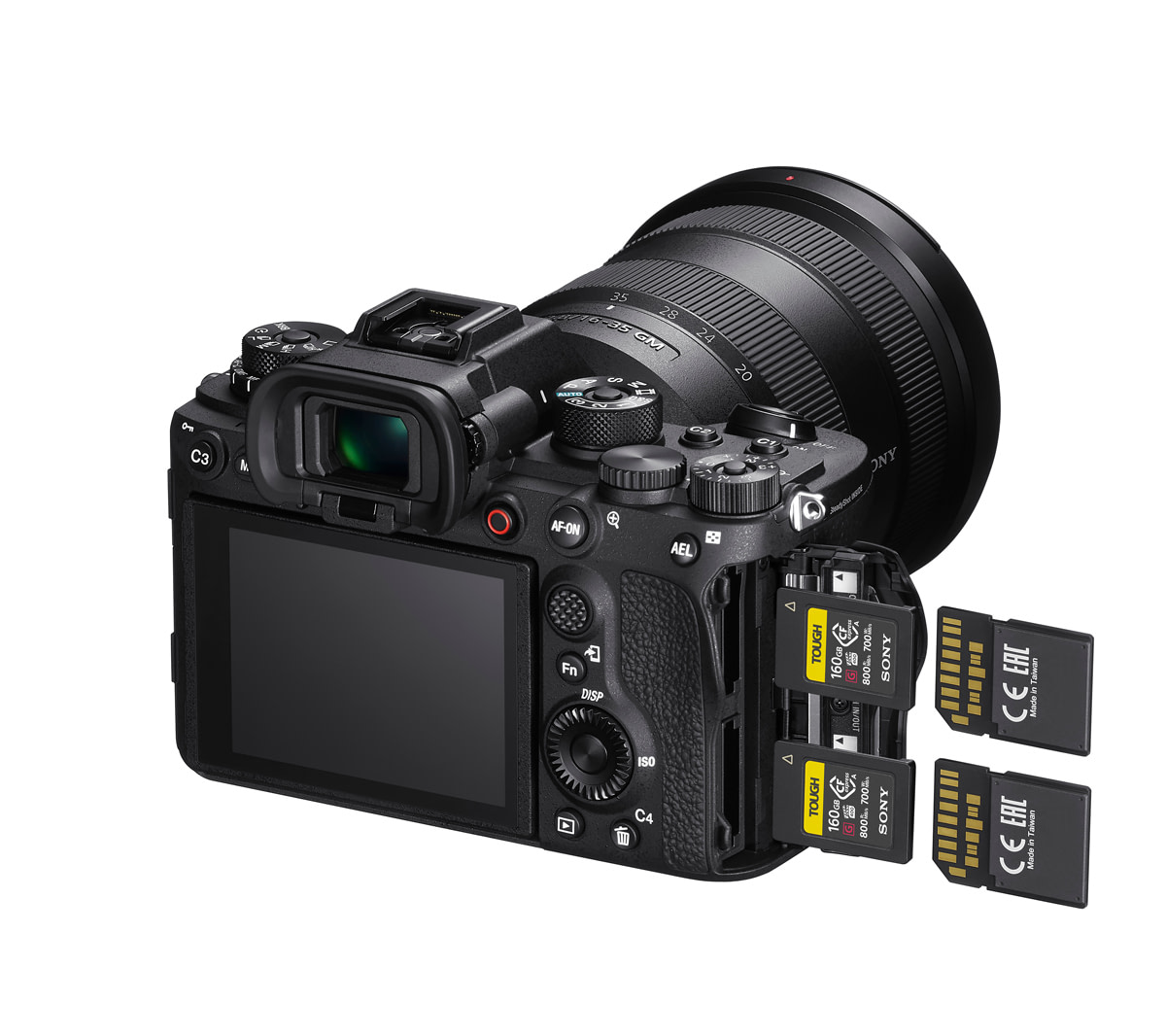 One of the most advanced cameras ever released, the Sony Alpha 1 can do just about anything, from capturing breathtaking landscapes to shooting fast action to recording 8K video at up to 30fps. With its 50MP sensor, ridiculously fast burst modes, and spectacular autofocus, this is pretty much the ultimate mirrorless camera.
Its 50.1MP full-frame stacked Exmor RS CMOS sensor is powered by an innovative Bionz XR engine, resulting in incredible image quality and speed. In fact, this unprecedented blend of speed and resolution makes Sony's flagship camera a real game-changer.
The α1 provides an impressive dynamic range of 15 stops for stills and over 15 stops for video, and prides itself with a wide ISO 100–32000 sensitivity with an expanded range of ISO 50-102,400 available. The autofocus and AF tracking are nothing short of incredible either, with the α1 tracking and focusing on human eyes with approximately 30% greater precision than the α9 II.
In short, the Alpha 1 merges all of the best features of Sony's full-frame camera lineup, and then some, into the most powerful all-round mirrorless camera to date.
Best Camera for Vlogging: Sony Alpha ZV-E10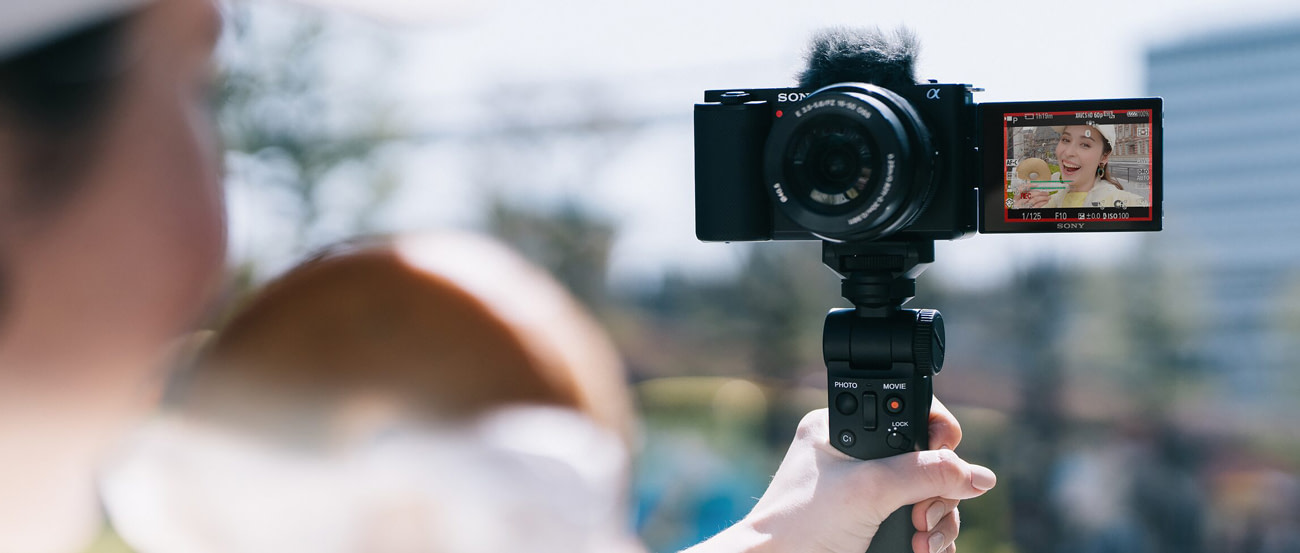 Slim, lightweight, and complete with built-in video streaming support for YouTube and Facebook, the Sony Alpha ZV-E10 is our pick for the best vlogging camera in 2021.
Combining the 24.2-megapixel sensor used in the A6100 with the video-focused features of the ZV-1, it records 4K footage at 24 or 30fps, 1080p at up to 120fps for slow-motion, and benefits from the flexibility of interchangeable lenses.
Designed with vloggers in mind, the new mirrorless camera has a directional three-capsule microphone, a fully articulated touchscreen display for easier operation when you find yourself in front of the lens, and though it may lack in-built image stabilization, it does offer a mix of lens-based stabilization and electronic IS when in video mode.
Sony's outstanding autofocus system is also there, along with a pretty handy Product Showcase Setting designed to shift focus from your face to a product, as well as a vlogger-friendly Background Defocus button that allows users to quickly switch between a blurred background and a sharp one.
Best Camera for Black and White Photography: Leica M10 Monochrom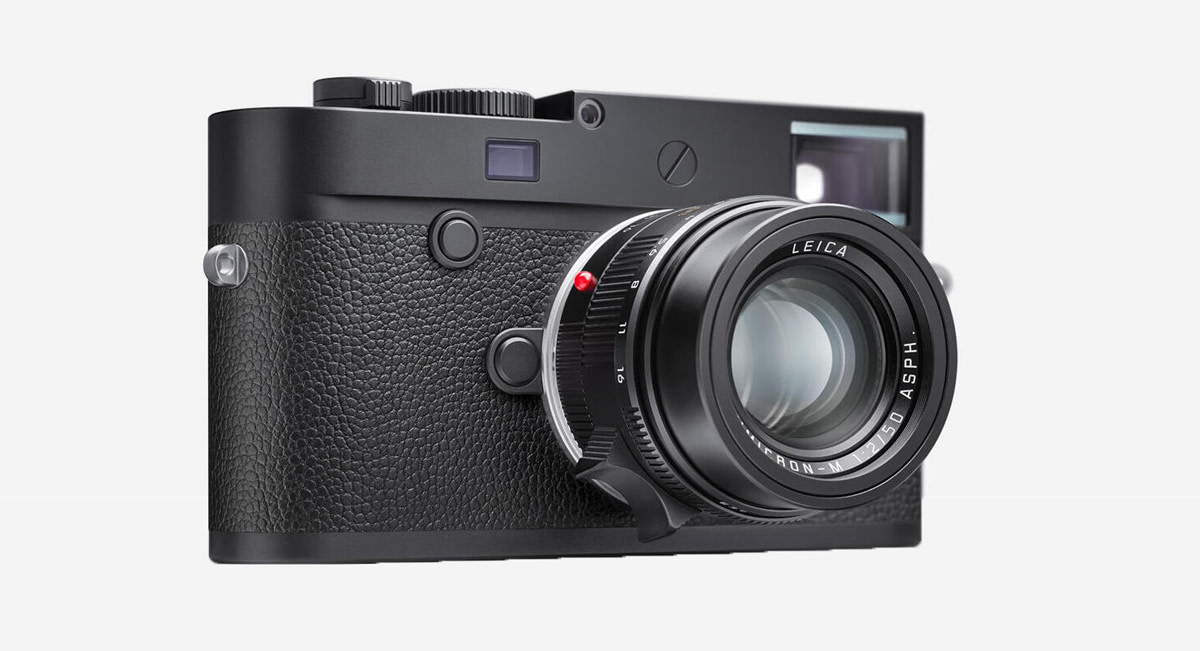 Of course, you can always turn on B&W shooting mode or color-correct your pictures in postproduction, but if you want to delve deep into the art of black and white photography, nothing quite compares to this high-end offering by Leica. After all, this is one of the few true digital monochrome cameras on the market, and none of its full-color counterparts can replicate the outstanding black-and-white photography experience it delivers.
Designed specifically for monochrome shooting, this novel rangefinder camera has all the features of the M10, but comes with a newly developed 40-megapixel true black-and-white sensor that captures images in 35 mm full-frame format, and does it three times faster than its predecessor.
The intentional omission of a color filter, coupled with an expanded ISO range of 160 to 100,000, and contemporary tech-like built-in Wi-Fi or touchscreen controls, plus the ability to pair with some of the world's best full-frame lenses (Leica M-Lenses), results in an unprecedented level of image quality – think exceptional sharpness, clarity, and resolution in all lighting conditions.
Best Camera for Underwater Photography: Olympus Tough TG-6
While you can use pretty much any camera – or smartphone – with an underwater housing to shoot your adventures at sea, we think the Olympus Tough TG-6 is the best waterproof tough camera for most people.
As well as being waterproof up to depths of 50 ft, this model is also dust-proof, shock-proof up to 7 ft, and freeze-proof down to temperatures of 14°F. Moreover, it's easy to use, can capture raw images, and shoots 4K video at 30fps. It has 5 underwater shooting modes, including HDR and macro photo options that allow captures as close as 1cm.
Best Camera for Street Photography: Fujifilm X100V
Open any article featuring the best cameras for street photography and you will most likely find a mention of the Fuji X100V. Yes, it's a fixed lens camera, and no, it won't be winning any focus awards but its unique set of features truly sets it apart from the competition.
As a street shooter, you want to be discreet in order to capture those fleeting candid moments as they happen without disturbing the scene. You also want to be able to move around easily and to always be prepared when opportunity strikes. With its outstanding 23 millimeter F2 lens and silent built-in leaf shutter, this stylish retro-styled camera will pave your way for all this and much more.
Its hybrid optical/electronic viewfinder and dial-based controls inspired by film cameras of old make it a joy to use, while the tilting touchscreen helps composition from unusual angles. The quality at high ISOs is excellent, autofocus has been improved, and although this camera was never meant to thrill video creators, it still has the ability to shoot 4K at up to 30 fps.
Combining a new 26.1MP sensor with Fuji's latest X-Processor 4, the X100V delivers sublime image quality, whether you're shooting RAW or JPEG, and there's even a 4-stop ND filter for capturing slices of everyday life on those bright, glary days.
Ultimately, with its compact size, beautifully vintage aesthetics, and moderately weather-resistant body (you still need to add a filter to the lens to get full weather-sealing), this sophisticated, feature-packed camera is ideal for getting out there and documenting the unexpected around you. In fact, you won't be able to keep your hands off this marvel, nor will you want to for very long. That's how addictive it is!
Best Drone for Aerial Photography: DJI Air 2S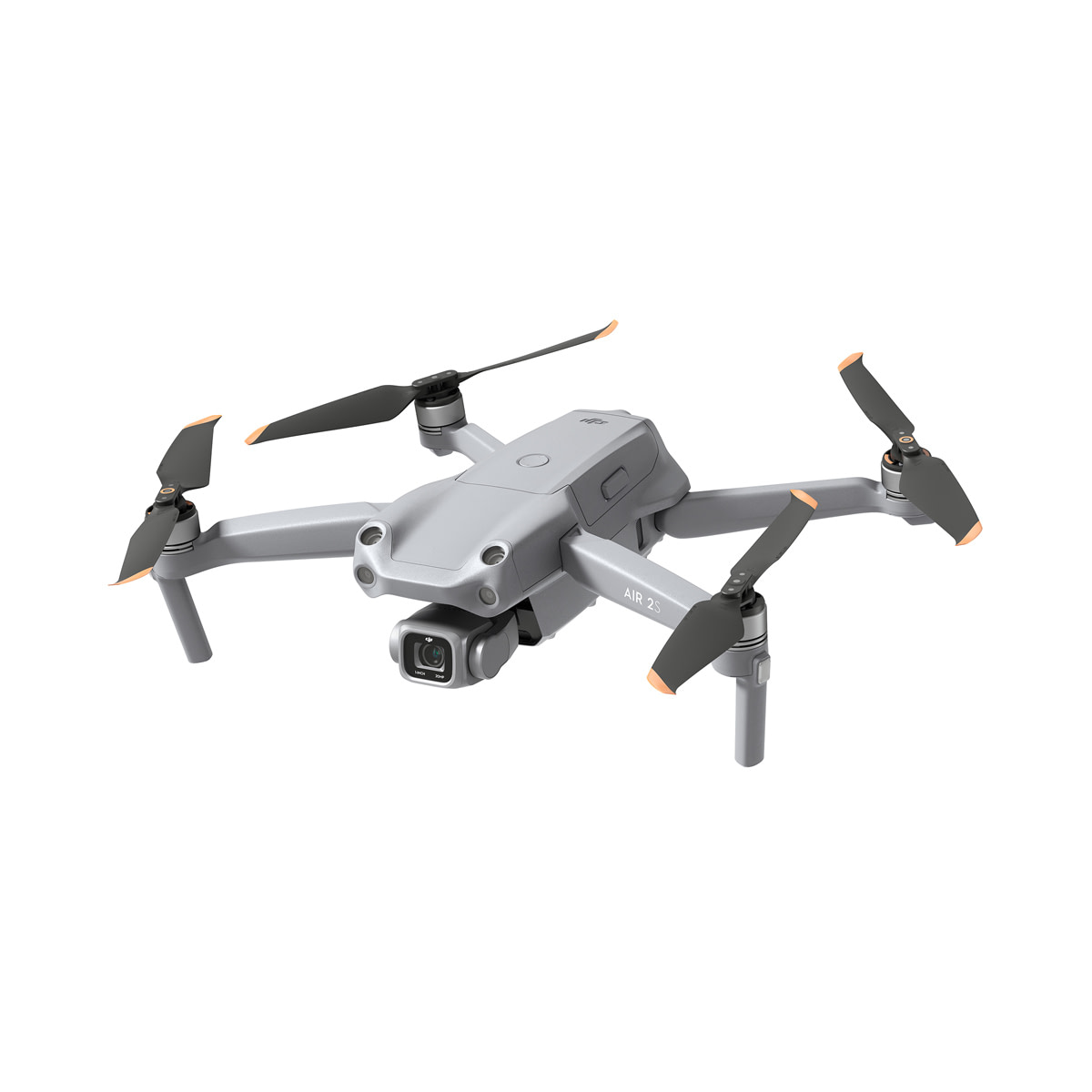 There are plenty of fantastic camera drones out there, but if you want superb image quality and innovative tech in a compact frame that's under $1,000, DJI's Air 2S is hard to beat.
Equipped with a premium 1-inch sensor and 22mm wide-angle lens, this new mid-range model is capable of capturing 20-megapixel still images and 5.4K video at 30 frames per second – all while fitting into your coat pocket when folded down. Its Advanced Pilot Assistance System (APAS) and four-way obstacle avoidance detection make for a seamless flying experience, while an impressive range of automated flight modes offers new levels of creativity and usability.
Add in a remarkable 30-minute flight time and the ability to travel up to 12 kilometers away from you, and you have a top choice for both pros and amateurs who need a drone that they can take anywhere.
Best Camera for Travel Photography: Sony Alpha 7C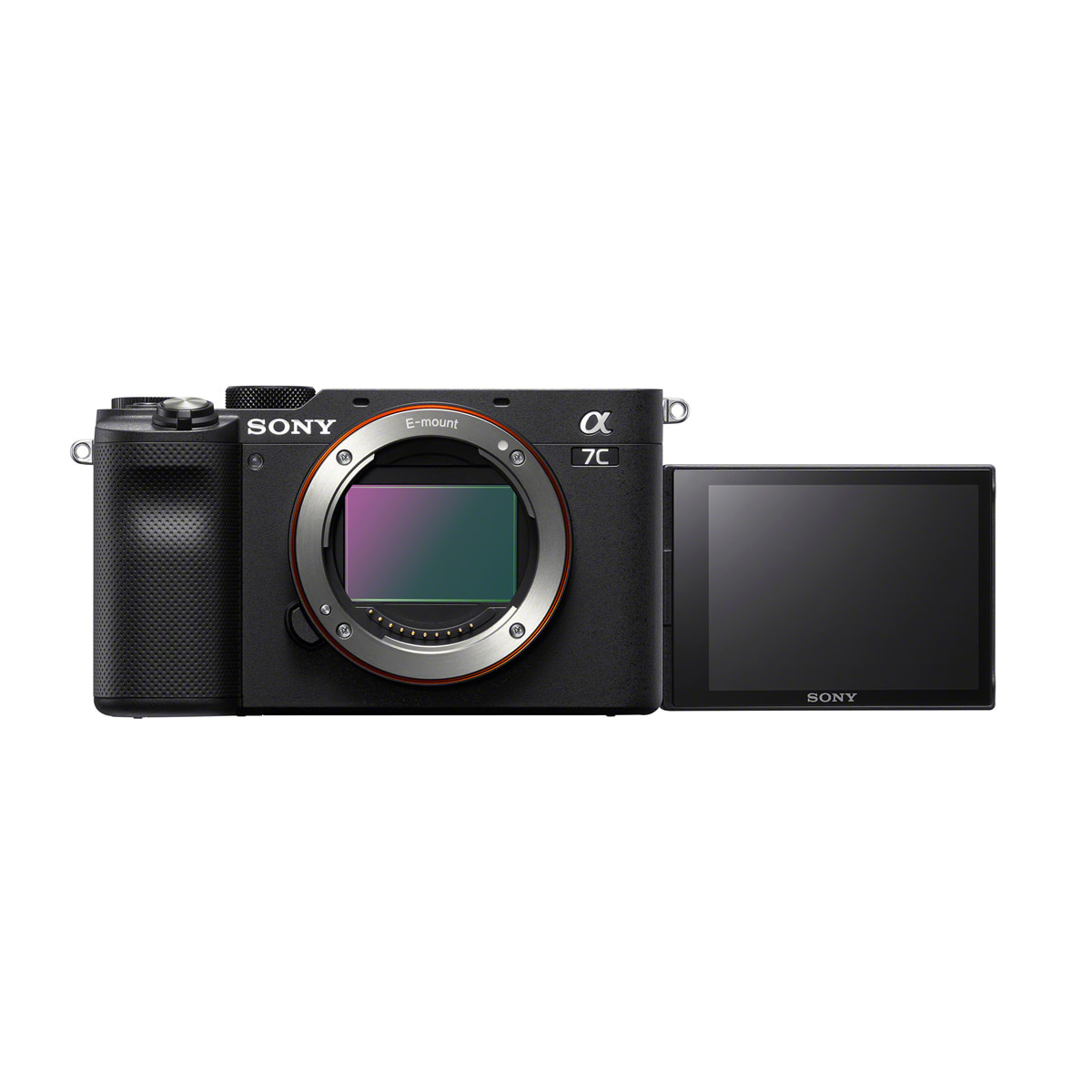 When it comes to travel photography, there are quite a few great options out there, but none of them quite compares with the Sony Alpha 7C, the world's smallest and lightest full-frame camera with interchangeable lenses and in-body image stabilization.
Built around an image-stabilized 24MP sensor, this little beast delivers great image quality and detailed 4K video in a portable body you can take anywhere. The camera's autofocus system is hard to beat, and features like Real-Time Tracking, a fully articulating LCD screen, and separate mic and headphones input make it an excellent tool for vloggers and content creators.
Sharing and transferring your files is easy thanks to the a7C's built-in Wi-Fi, Bluetooth, and NFC capabilities. Combine all these with an impressively long-lasting battery life and an excellent lens selection to suit any occasion, and you've got the best travel camera money can buy.
Best Camera for Wedding Photography: Canon EOS R5
The best camera for wedding photography should be able to capture everything from portraits to action to emotion, and do it in bright detail.
Enter the Canon EOS R5, a mirrorless interchangeable lens camera with all the features needed for shooting the big day. As a successor of Canon's 5D-series DSLR cameras, this clever photo shooter is armed with a 45 Megapixel full-frame sensor for the perfect mix of speed and resolution – think 8K RAW video recording, as well as 12 fps continuous shooting with a mechanical shutter and silent 20 fps with an electronic shutter to make sure you don't miss any decisive moment.
R5's next-generation autofocus system and impressive subject detection & tracking ensure you'll never miss that bouquet flying through the air, while 5 axis in-body image stabilization along with a good ISO performance promise perfectly crisp and sharp shots no matter how dark the reception hall is.
The camera also incorporates dual memory card slots (Standard SD + CFExpress) along with WiFi (2.4Ghz and 5Ghz) and Bluetooth connectivity.
Best Camera for Photojournalism: Sony Alpha 9 II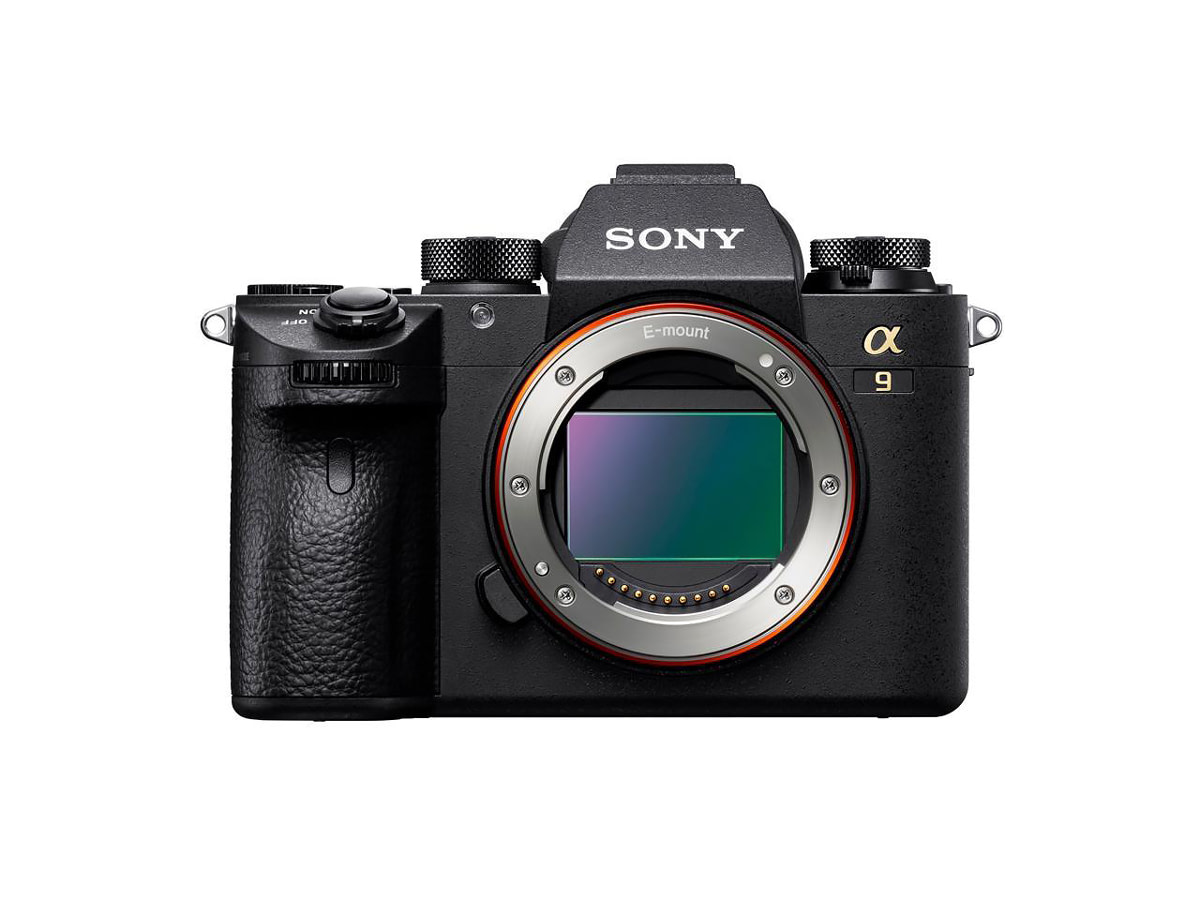 Part of Sony's highly acclaimed line-up of Alpha full-frame interchangeable lens cameras, the a9 II has all the makings of a great photojournalism camera.
Fast and compact, it retains its predecessor's revolutionary capabilities but comes with enhanced connectivity and file delivery, continuous shooting at up to 10 fps with mechanical shutter, and improved AF algorithms for enhanced durability and operability.
It uses the same full-frame 24MP sensor as the Alpha 9, yet its faster Bionz X processor refines AF speed and precision, as well as face detection and EVF responsiveness, all of which are critical when shooting a developing story.
The blackout-free, completely silent electronic shutter is a major plus too, allowing you to be whisper-quiet during press conferences, political debates, and any other situation when you just want to draw as little attention to yourself as possible.
Best Camera for Instant Photography: Polaroid OneStep+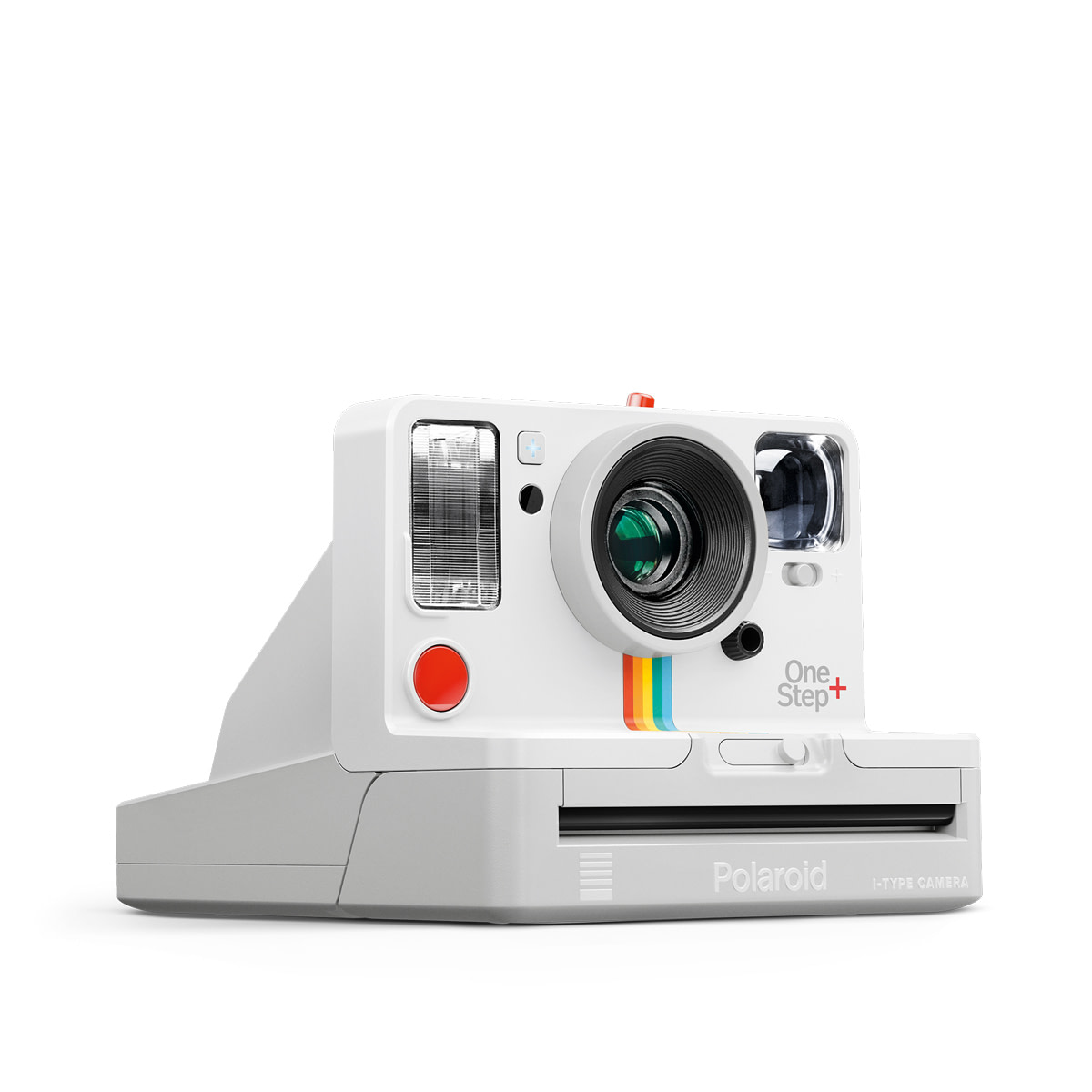 It may look like a replica of the original OneStep from the 1970s, but Polaroid's OneStep+ is overflowing with modern flourishes.
With its retro, boxy shape and familiar rainbow design detail, it offers all the analog charm of the past but comes with Bluetooth connectivity, which gives you access to a whole slew of features and creative tools via the accompanying Polaroid Originals app.
Along with a self-timer and remote shutter control, you get special shooting modes like double exposure and light painting, as well as the chance to manually change settings like shutter speed, aperture, and ISO.
Otherwise, the OneStep+ has a built-in flash, two lenses for both portrait and landscapes, and delivers some seriously cool nostalgia-laden pictures on both I-Type and Polaroid 600 film.
Best Camera for Interior Photography: Sony Alpha 7S III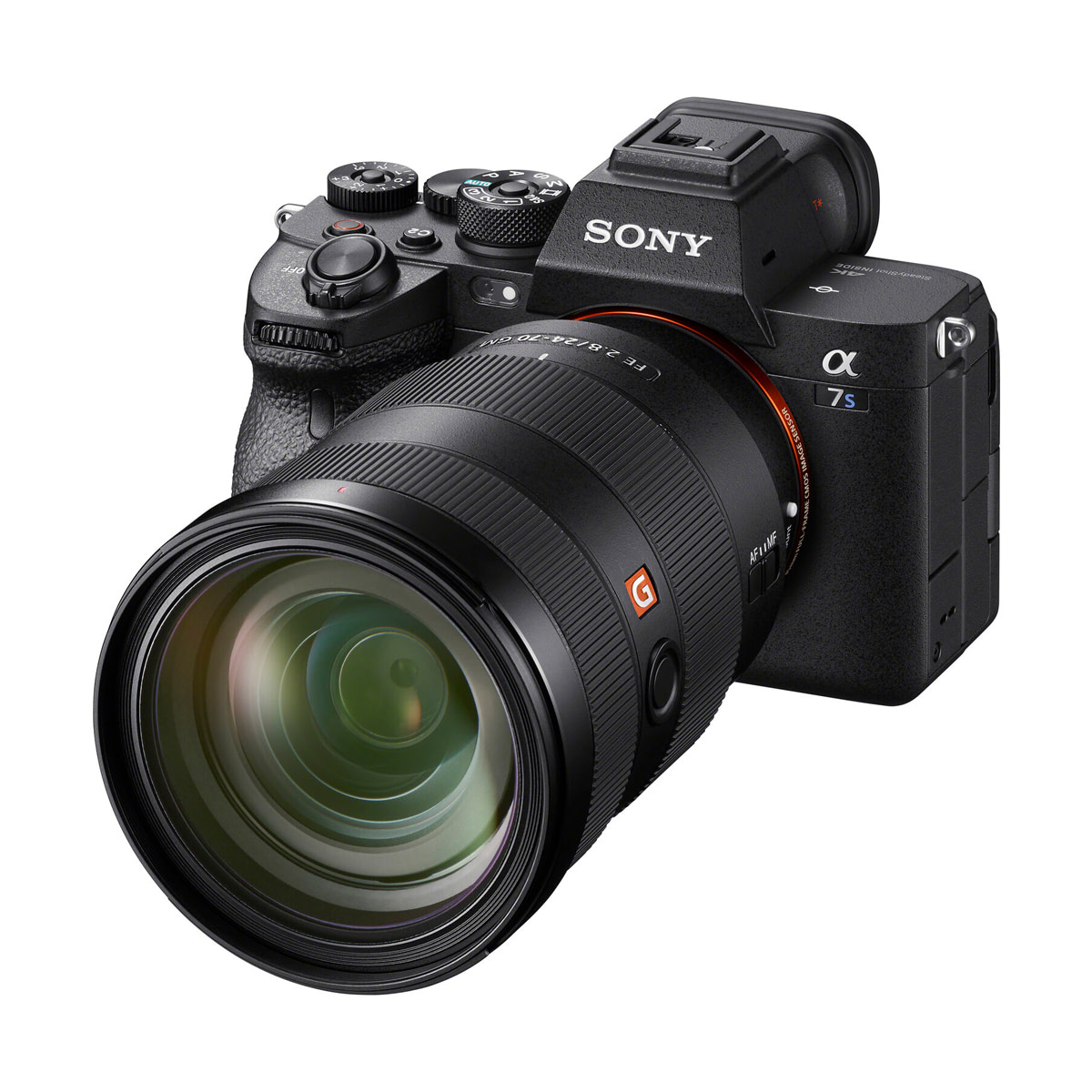 Photographing interiors comes with its own unique set of challenges, but first of all, you need the right tool for the job, namely a high-performing full-frame camera with interchangeable lens capable of shooting in various lighting scenarios.
Ticking all three boxes, the A7S III stands out for its incredible low-light performance (with an expanded range from ISO 40-409600), which means you can be confident that even in the dimmest of spaces, you'll be able to capture clear, noise-free images.
Despite being a video-centric camera, its newly redesigned full-frame 12.1-megapixel 3 back-illuminated Exmor RTM CMOS sensor with 5-axis in-body image stabilization translates into razor-sharp images during handheld photography, whether for real estate clients, hospitality, or design magazines.