Great bicycle infrastructure and facilities along with a sunny year-round climate and tons of fabulous sights to take in make Barcelona the most bike-friendly city on the Mediterranean.
The sophisticated Catalan capital enthralls visitors with dreamy architecture, molecular gastronomy, and a relaxed, cosmopolitan vibe that's impossible to replicate. And the extraordinary physical setting – between mountains and sea – only adds to its irresistible charm.
Seeing the city by bike means rolling along grand, airy boulevards or pedaling smoothly down glorious seafront promenades with the breeze in your hair and the Med gliding by, but also meandering through time-frozen alleyways past eye-catching medieval gems and quaint sun-trapped plazas. It's really easy to rent a bike in Barcelona and have complete freedom to discover all the nooks and crannies of this fascinating city.
Barcelona currently ranks 11th in the Copenhagenize Index of the world's most bikeable cities, beating top European destinations such as Berlin, Vienna, or Paris.
Barcelona has perfect conditions for cycling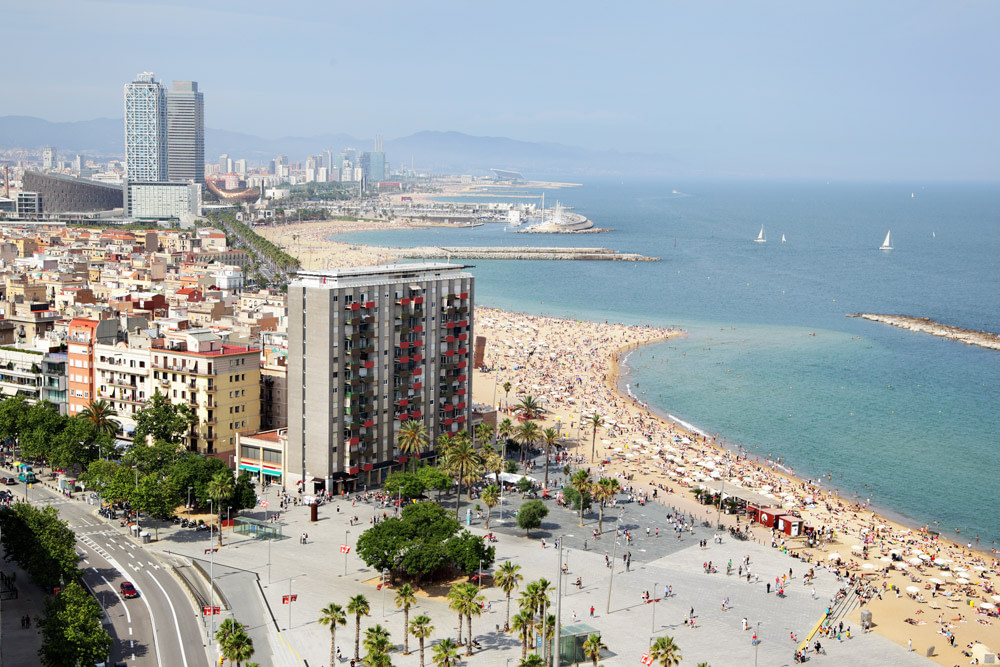 When it comes to cycling, Barcelona has all the right ingredients: a mild and sunny Mediterranean climate, more than a 200 km of dedicated bike paths, and a flat terrain with a gradient of less than two percent.
Additionally, the city has 22,350 bicycle parking spaces, plus 1,187 spots underground; its striking architecture makes for an intriguing background; and water fountains can be found all over the place. The average annual temperature is about 18 degrees Celsius and the sun shines nearly all year round. What more could you possibly wish for?
You can see more in less time
One of the reasons why Barcelona is best seen by bike is that all major attractions are within riding distance of each other. Sure, you can easily get around the city by bus or metro, but why spending much of the day underground or waiting in traffic when you can bike around in the sunshine?
Walking is also great, but quite time consuming and unpractical if you only have a couple of days to explore Barcelona. Give cycling a try and you will soon realize that on a 3-hour bike tour around the city you can see much more than you would in a weekend on foot.
There are tons of rewarding routes to choose from
Barcelona is an incredibly diverse city, and so are its scenic cycling routes. These will take you from the narrow, busy lanes of Barri Gotic to the easy-to-navigate grid layout of the Eixample district, and from the people-watching paradise that is La Rambla to the sunny shores of the Mediterranean Sea, where wide bike lanes lined with palm trees ensure a smooth, pleasant ride.
If you want to wonder at the ingenuity of Gaudi, start your journey in Placa de Catalunya and head north on Passeig de Gracia, where two of the architect's most important creations (Casa Batllo and La Pedrera) can be found.
Otherwise, you can explore the lush Parc de la Ciutadella, which is conveniently crisscrossed by cycle lanes, or pedal up to the whimsical Park Güell. The ride may be tough, but the views towards the city make it all worthwhile.
For wonderful seafront vistas, take the maritime route, which runs from the Mirador de Colom (at the bottom of La Rambla) all the way to Port Fòrum, and comprises iconic sights such as Barceloneta beach, Port Olimpic, the industrial district of Poblenou, and the modern Parc del Fòrum.
Renting a bike is smarter than ever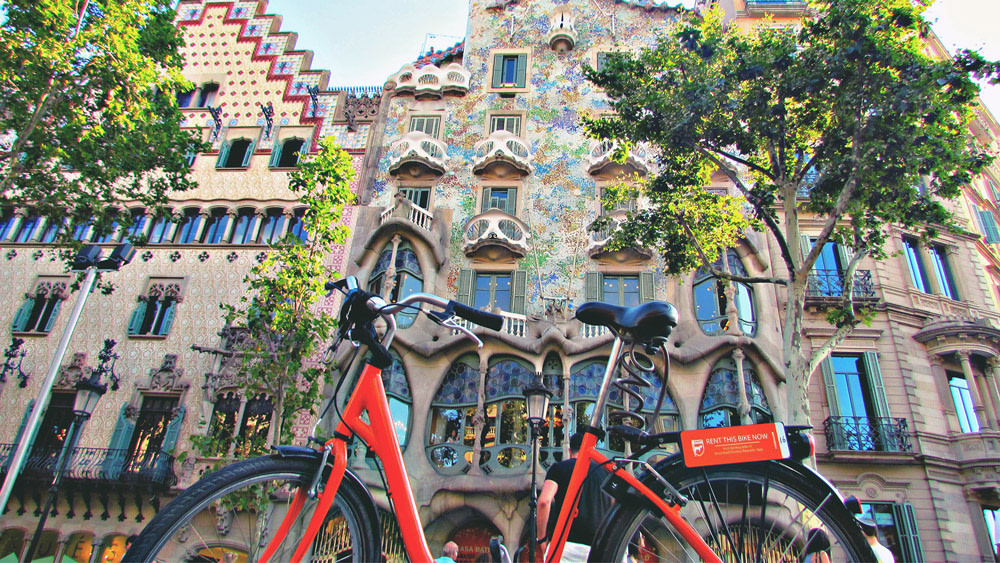 The only downside of cycling around Barcelona is that Bicing, the local public bike share system and one of the best in the world, is for residents only. The good news, however, is that visitors to the city have an equally excellent alternative in the form of Danish platform, Donkey Republic.
With their smart app-controlled bikes dispersed around the Catalan capital, renting a bike in Barcelona and exploring the city on two wheels has never been easier. You only need to download the Donkey Republic app on your smartphone, use the in-app map to find the closest bike to you, unlock it, and go to discover the highlights of this cosmopolitan Mediterranean city in a relaxing, leisurely way.
Get in touch with nature outside the city limits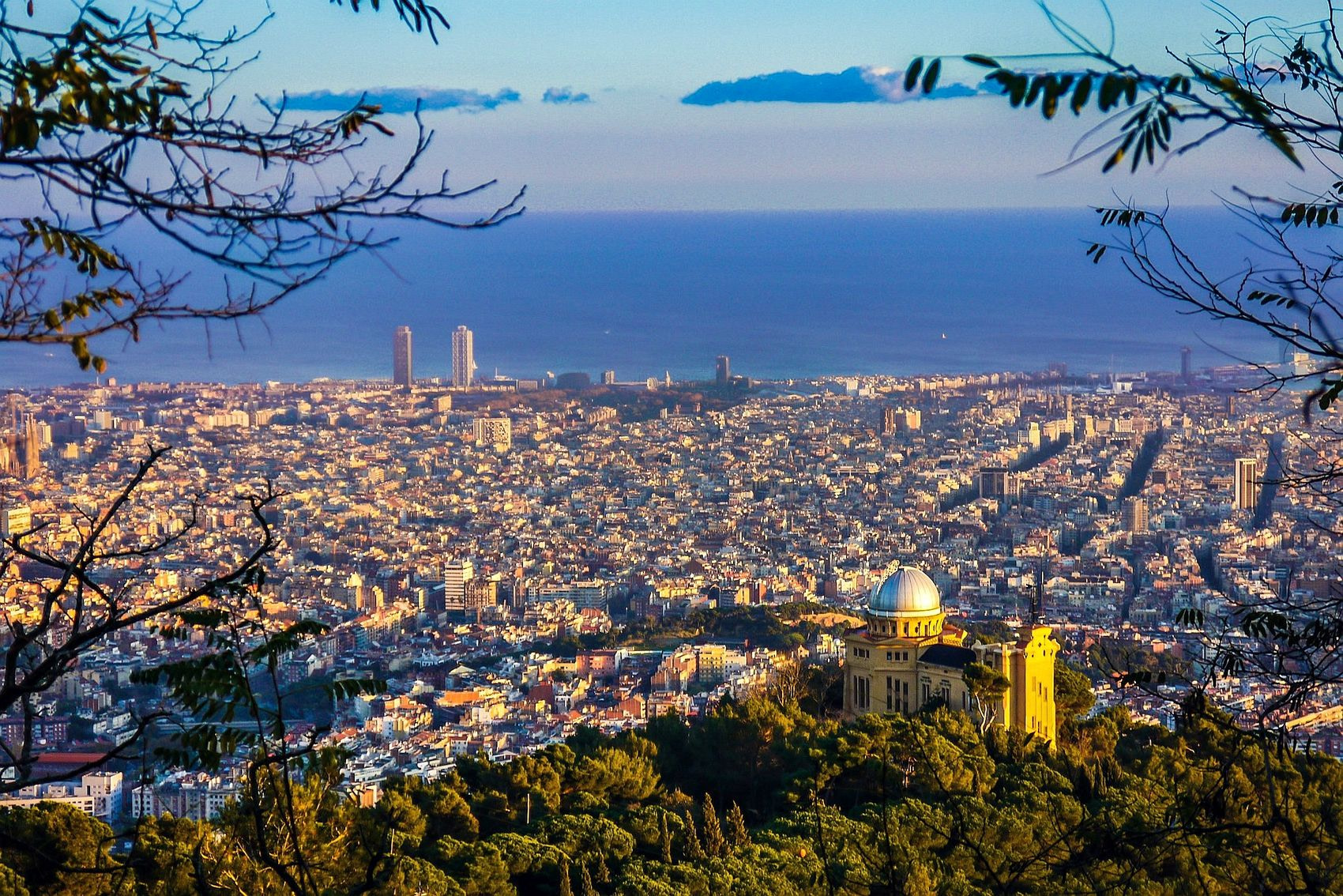 If you're looking for a quick escape from city life, take a cycling trip to Collserola, Barcelona's largest park. There are different trails for different levels to choose from here, but one of the easiest and most popular is Carretera de les Aigües, a flat path running along Tibidabo, with magnificent views of the city.
If you're feeling adventurous, head to Montserrat, Catalonia's spiritual mountain. This is a spectacular, but quite challenging climb for cyclists, graced with outstanding scenery and unforgettable mountain views.