This post contains affiliate links, which means we may receive a small commission, at no additional cost to you, if you make a purchase through these links. See our full disclosure here.
Your backpack, be it your everyday carry, travel pack, or your go-to way to tote specialized equipment, can be as important as the items you carry inside of it. The best backpack brands out there produce a variety of models that offer an efficient way to organize your things, a durable build of quality materials, and access with as little friction as possible.
When you're investing in a quality backpack, knowing the specialties of some of the top brands will help you narrow the field to a quality product that serves your specific needs. Below you'll find an overview of some of the best players in the biz, and maybe you'll find your new favorite backpack, too.
Bellroy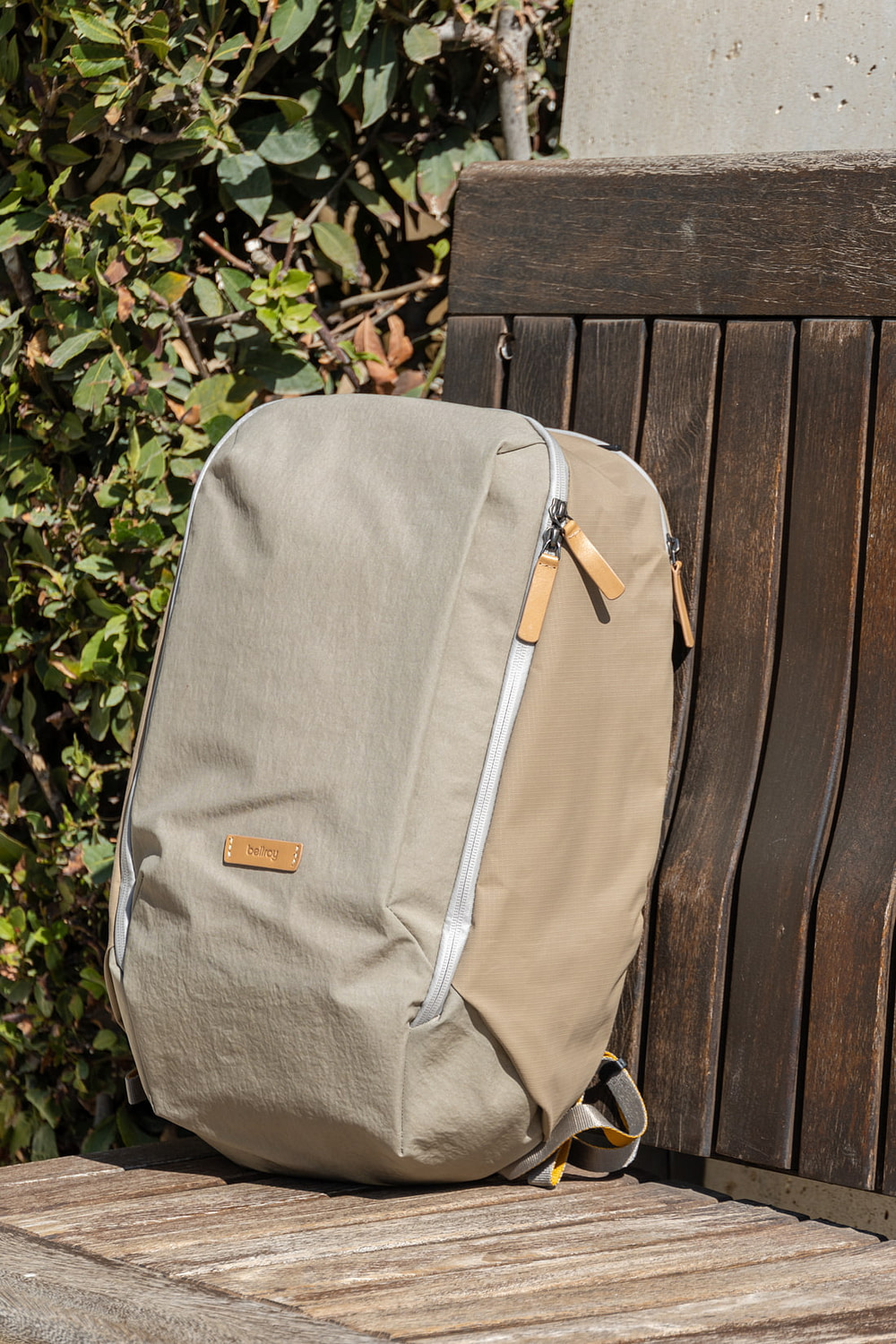 Best for: Those seeking a smart, functional, and delightfully streamlined pack that can adapt to any situation.
Created in Australia but now helmed by an international team, Bellroy carries a line of premium backpacks made to exacting standards designed for a myriad of pursuits. What really sets Bellroy apart from its competitors is its ability to craft a luxury product without sacrificing sustainability: the fabrics they use are recycled nylon or rayon, they source only eco-tanned leather, and they sometimes utilize plant-based materials made to emulate leather and canvas where applicable. But most sustainably, they make every backpack so it ages gracefully and patinates beautifully so you may never have to replace it.
Peak Design
Best for: Photographers, weekend warriors, city sleekers.
With an entire line of award-winning camera bags and accessories, Peak Design is easily one of the best backpack brands for photographers in the world. Their customers quickly become life-long users, a task made even easier by their unrivaled construction that'll keep you carrying the same model for years. All of their products, their backpacks included, are crafted to give you the easiest possible access to your gear. If you've ever struggled to retrieve your camera on the fly, a Peak Design backpack, coupled with a few carefully chosen accessories, is going to feel like a total game-changer.
Tropicfeel
Best for: Avid travelers, efficient packers.
Innovators in travel gear, Tropicfeel has made die-hard users of their customers with their waterproof backpacks that have features you'll actually want to use. At the core of their backpack line is the innovative "closet" insert, that can both organize and compress your clothing; it can be entirely removed at your destination and hung for easy access. Tropicfeel is one of the best backpack brands for long-term or full-time travelers, as its bags are both expandable and modular. You can quickly morph them to your needs on the fly, making switching between climates a breeze.
Db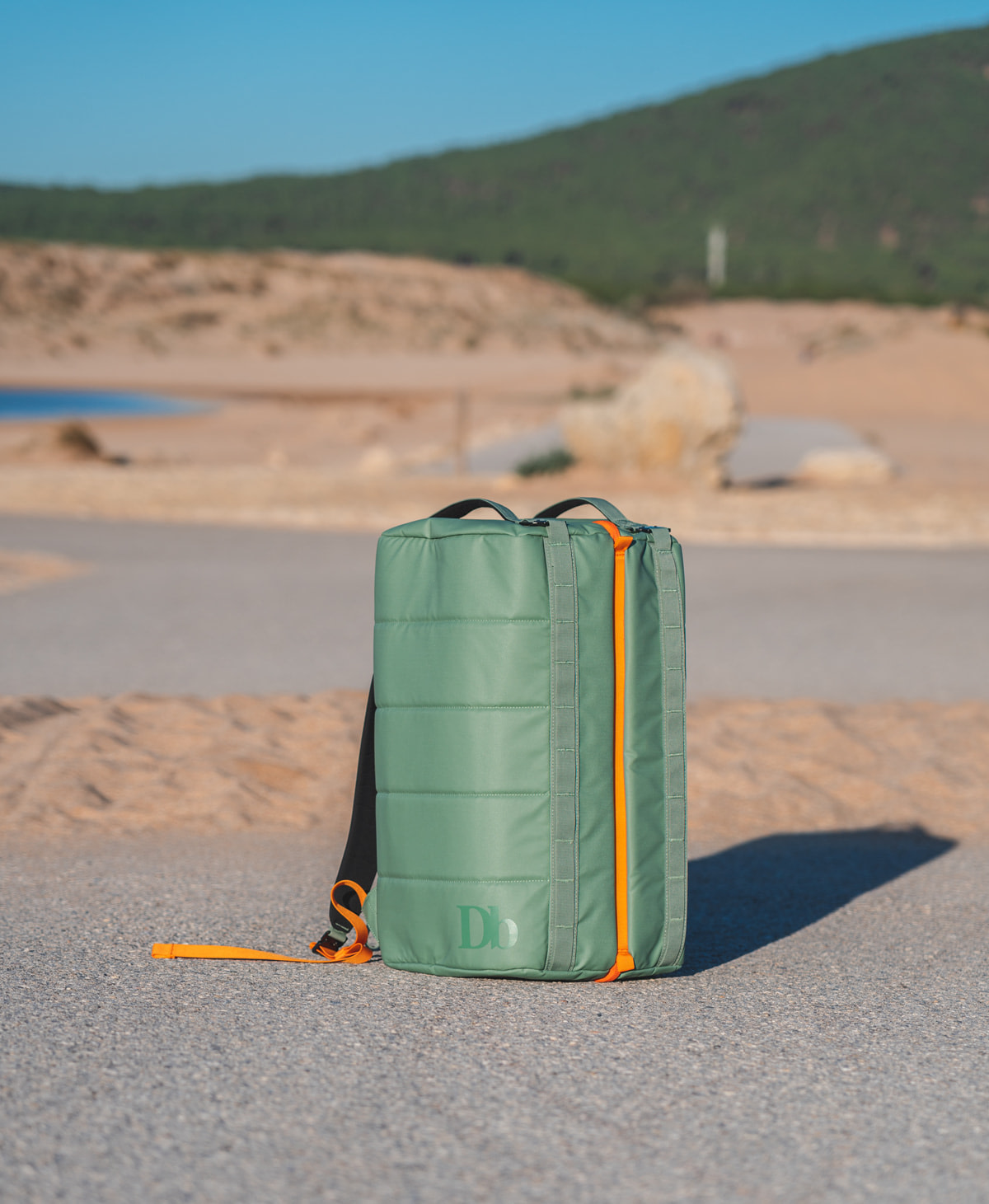 Best for: Design-savvy adventurers.
Backed by the idea that the outdoors should become more easily accessible to everyone, Db's backpacks are carefully engineered to make your journeys run more smoothly. They're based in Norway, and their line reflects the clear influence of nordic design: their bags are rife with simplistic beauty and hyper-functionality. It's definitely one of the best backpack brands for you if you're a skier, photographer, or surfer, as Db also stocks matching bags to carry that gear in tandem.
GORUCK
Best for: Military personnel, rucking enthusiasts, world explorers, and those who value durability over style.
Using their intimate knowledge of tactical gear, husband and wife founders Jason and Emily McCarthy created GORUCK rucksacks to withstand the rigors of even the most challenging treks. As the company explains, the most significant difference between a standard backpack and a rucksack is that the latter is intended to carry vast amounts of weight without failing, which makes them perfect for thru-hiking in even the harshest conditions. To help get you ruck-ready, they also sell weighted plates with harnesses that you can train in at the gym or out in the wild.
Topo Designs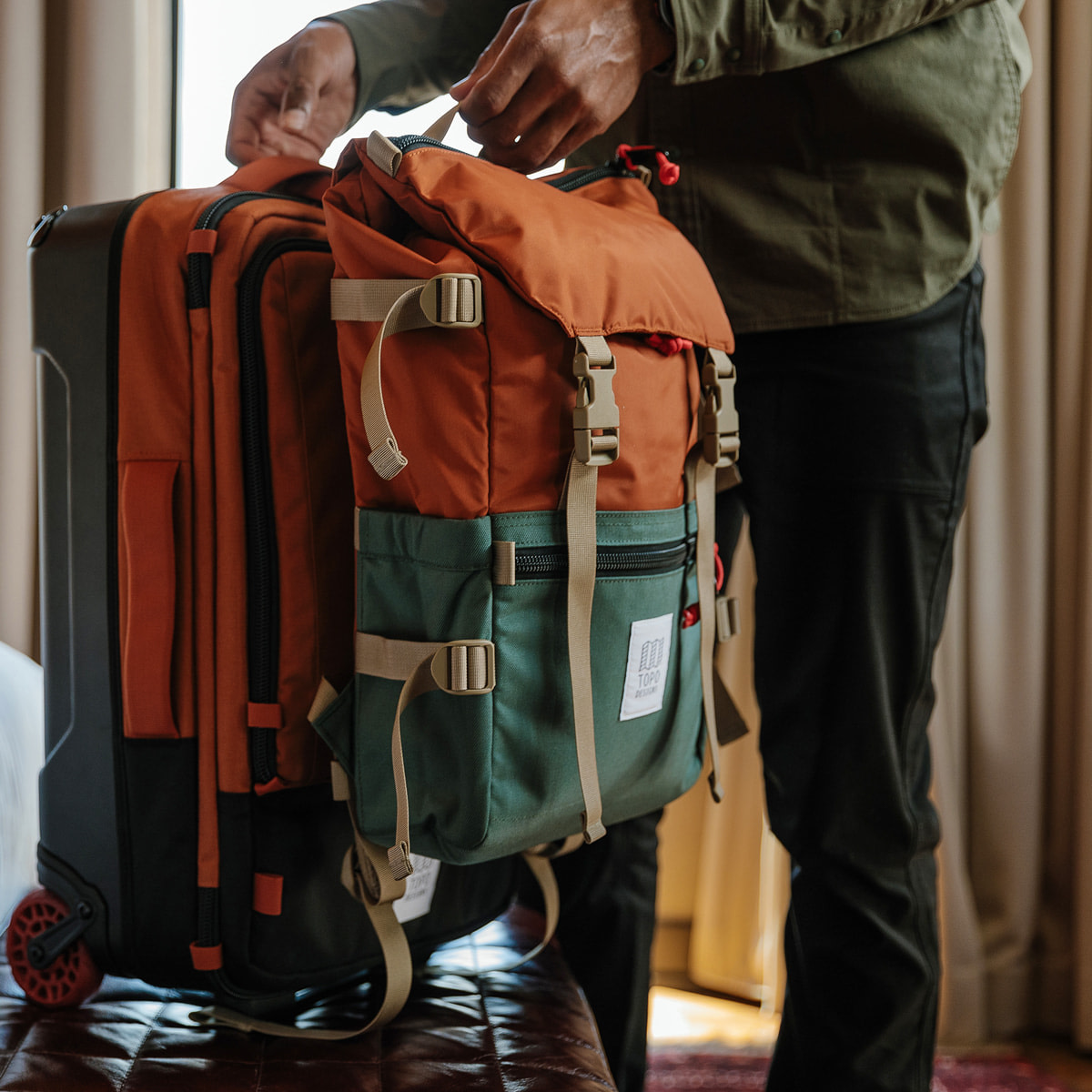 Best for: Everyone from students to hikers.
Though somewhat rudimentary compared to the gear of today, the frame packs of yesteryear offered ultra-durability, classic design, and a lifetime of use. While Topo Designs' founders Jedd Rose and Mark Hansen wanted to update their backpacks to suit the demands of the modern user, they still wanted to incorporate these tried and true elements. This insight is what gives their packs a nostalgic look, though you'll find contemporary touches reflecting technological advances throughout.
Horizn Studios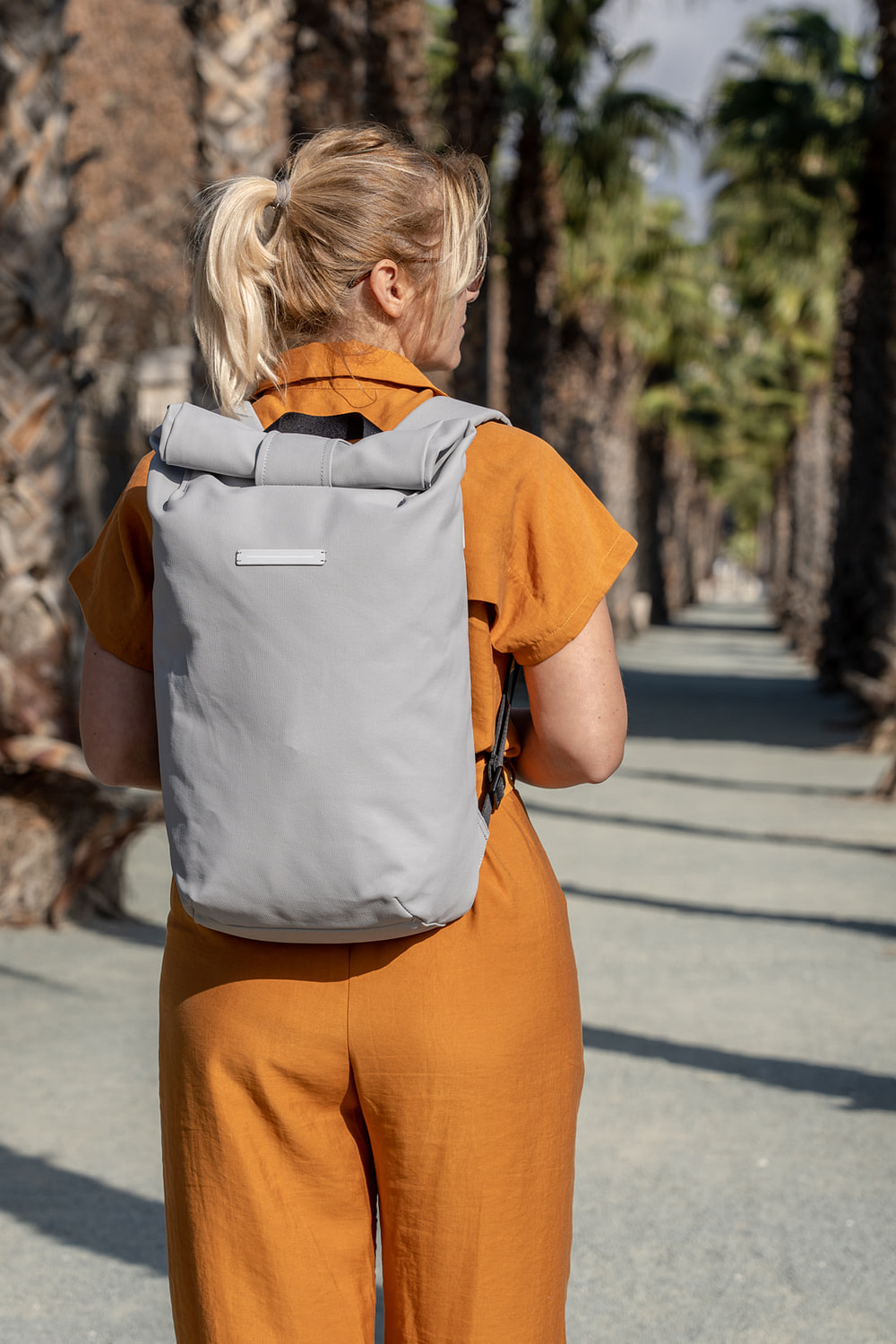 Best for: Eco-conscious commuters, sightseers, and adventurers.
Sleek and contemporary, Horizn Studios' backpacks invoke a design-forward aesthetic with an eye toward the future. Ultra contemporary with just enough detail, there are a plethora of options for every type of city-breaker, especially those that are constantly on the go. Their premium backpacks are crafted only with responsible materials, and their commitment to creating a better world doesn't end there. They work with organizations that promote access to education and the arts for all and only pursue brand partnerships that further their ultimate goal of creating a more equitable world.
Solgaard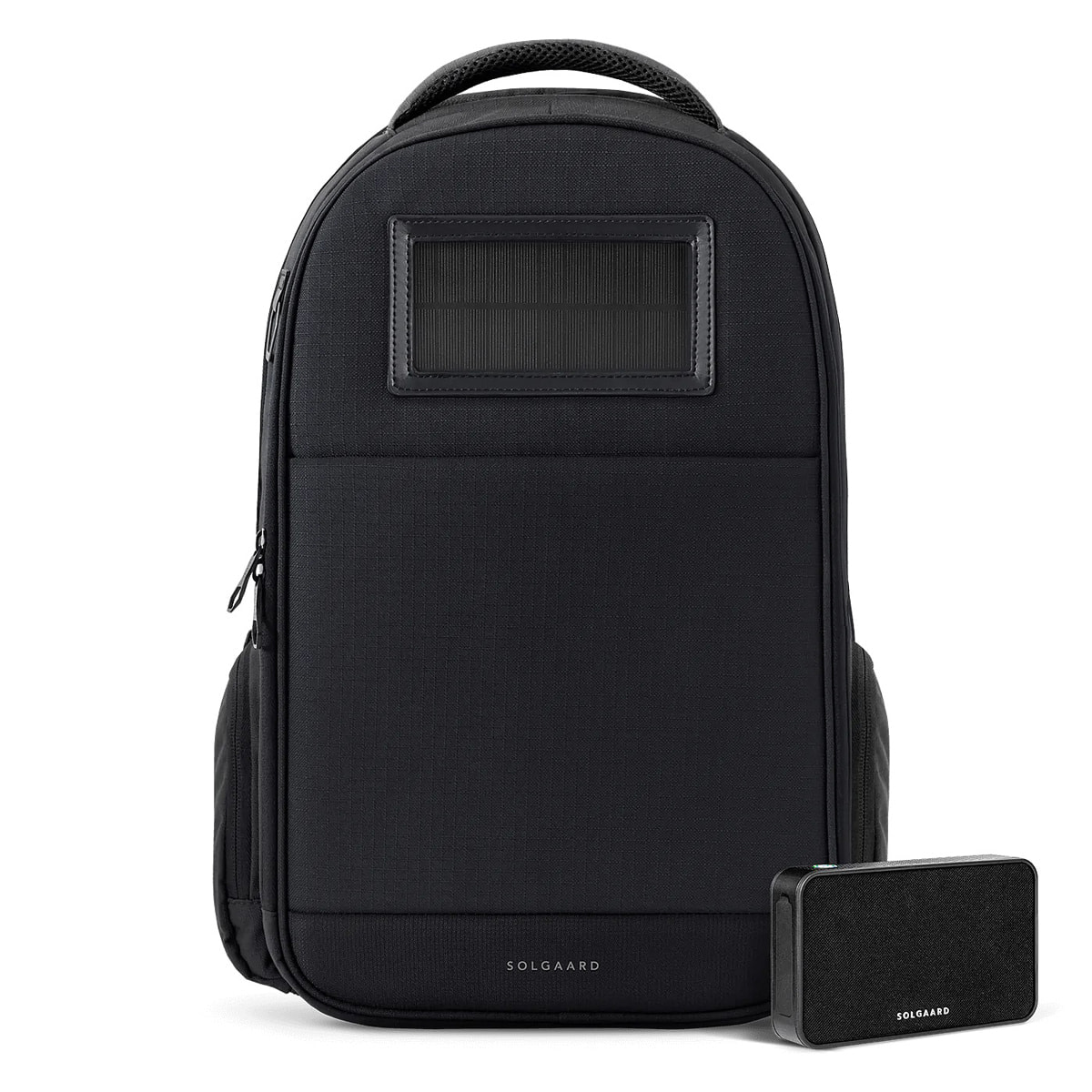 Best for: Digital nomads, light business travelers, urban explorers.
Solgaard's flagship backpack, the Lifepack, is made to be the perfect companion for every techie traveler. Along with its easy-access front pocket that effortlessly organizes everything from your passport to your cords, it has a built-in solar-charged battery pack that charges while you're on the go through a front window. Like the rest of the ever-expanding line, they have a uniquely handy drop-proof laptop sleeve to protect your most precious cargo despite the occasional accident. Solgaard also uses reclaimed ocean plastic to make its products and operates as a plastic-negative company.
Troubadour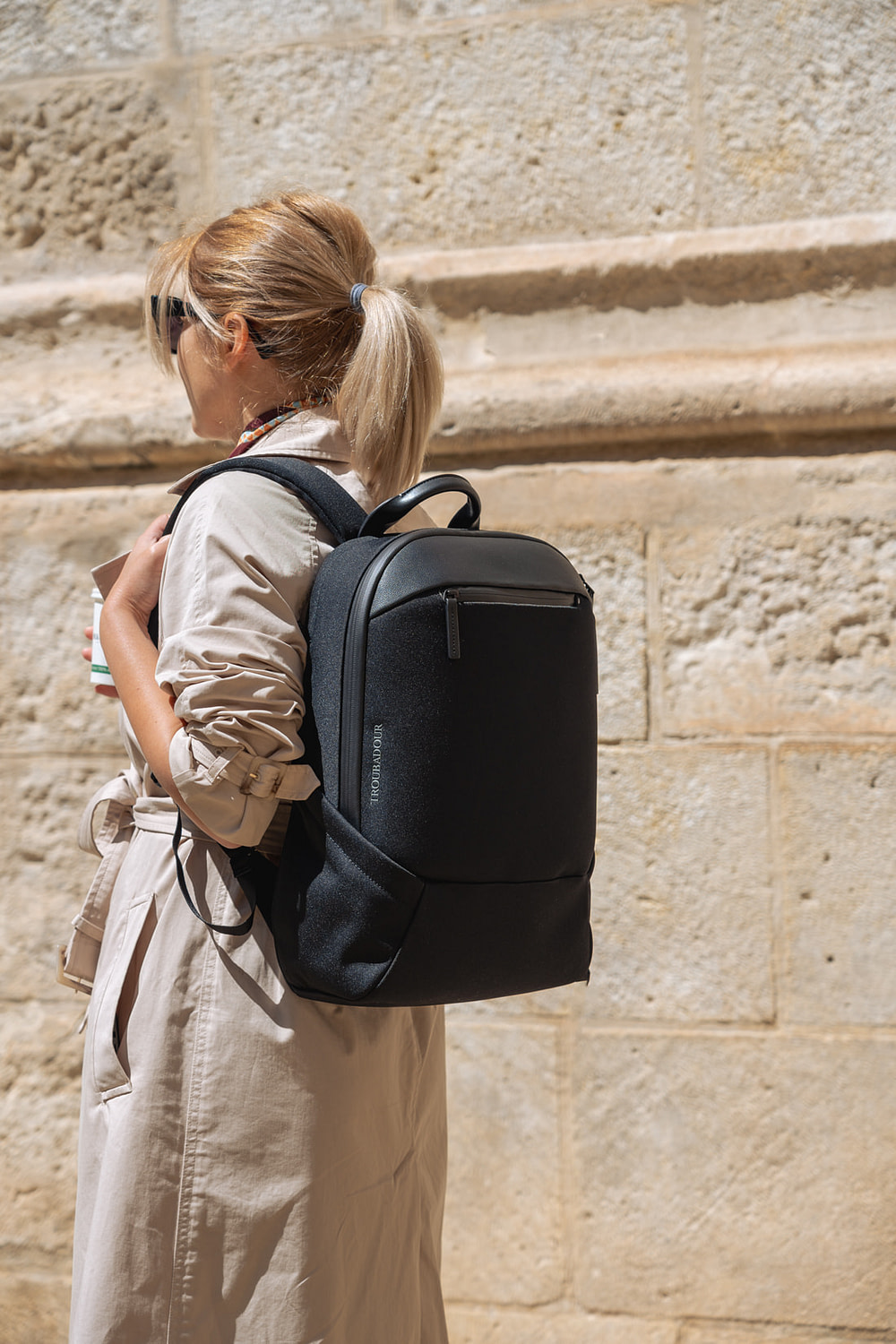 Best for: Business travelers and stylish professionals looking for a bag to take them from work to weekend effortlessly.
In the search for the perfect overnight bag, Troubadour founders Samuel Bail and Abel Samet ended up creating their own. Now their line of backpacks is available to anyone who needs a versatile, durable bag that's as beautiful as it is functional. A Troubadour backpack easily moves from the boardroom to the backcountry: sleek enough to please even the most discerning and rugged enough to reach a mountain peak. And if you're a frequent traveler, you'll get a lot of use out of the integrated anti-theft system: a deceptively simple cable that can secure the entire bag to a stationary object.
Boundary Supply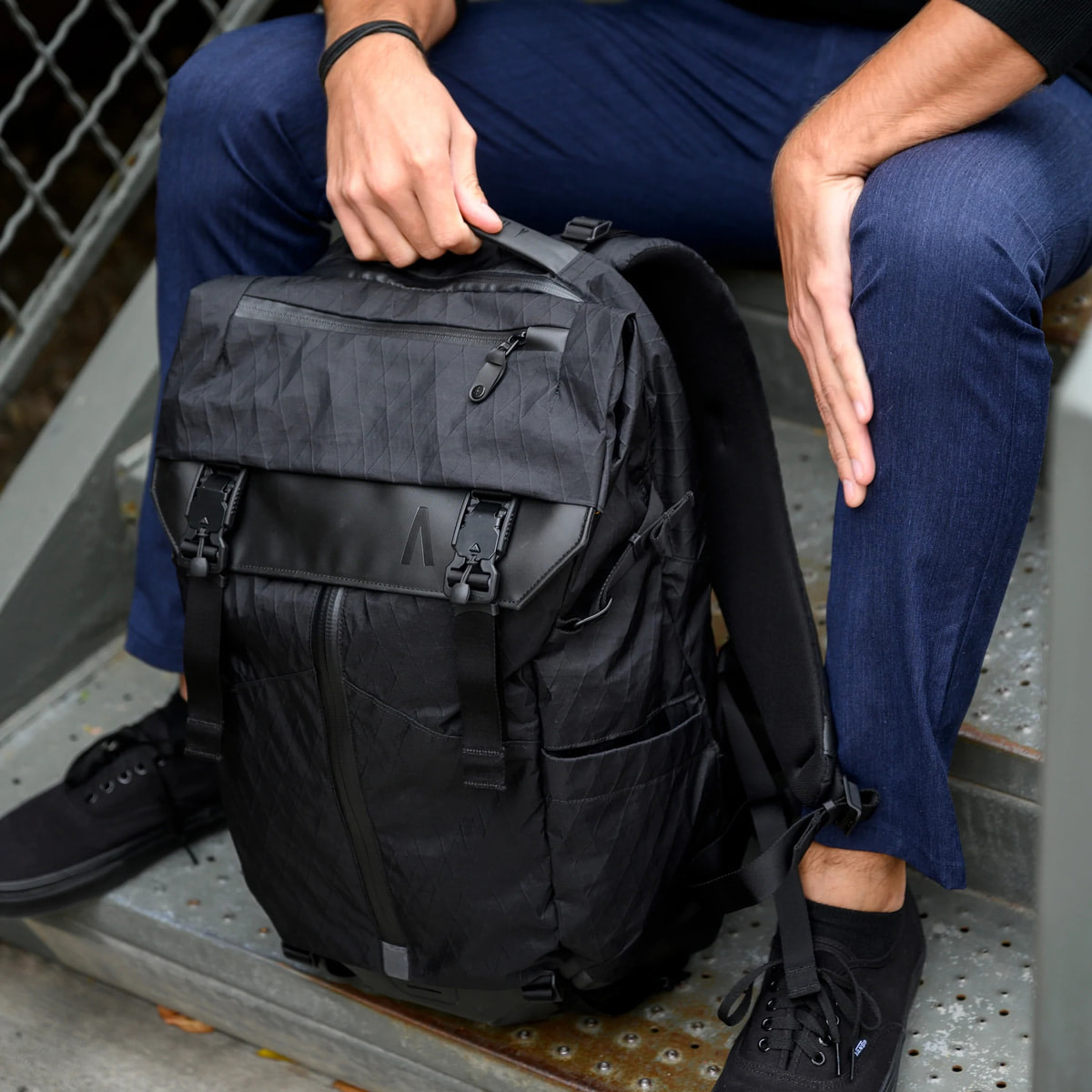 Best for: Outdoor adventures, daily outings, and everything in between.
Made with the utmost intention and geared toward those who frequent the outdoors, Boundary Supply's backpacks are notoriously rugged and endlessly modular. They are designed to be used alone or in tandem with several integrable accessories and add-ons so you can fully customize your backpack to your specific needs. Because their focus as a gear company is on enjoying the natural world, they are strict about allying all of their business practices per a strict code of ethics that pivots around protecting the environment. From their fabric choices to their production facilities, every aspect of their business model is made with a careful eye on sustainability.
NOMATIC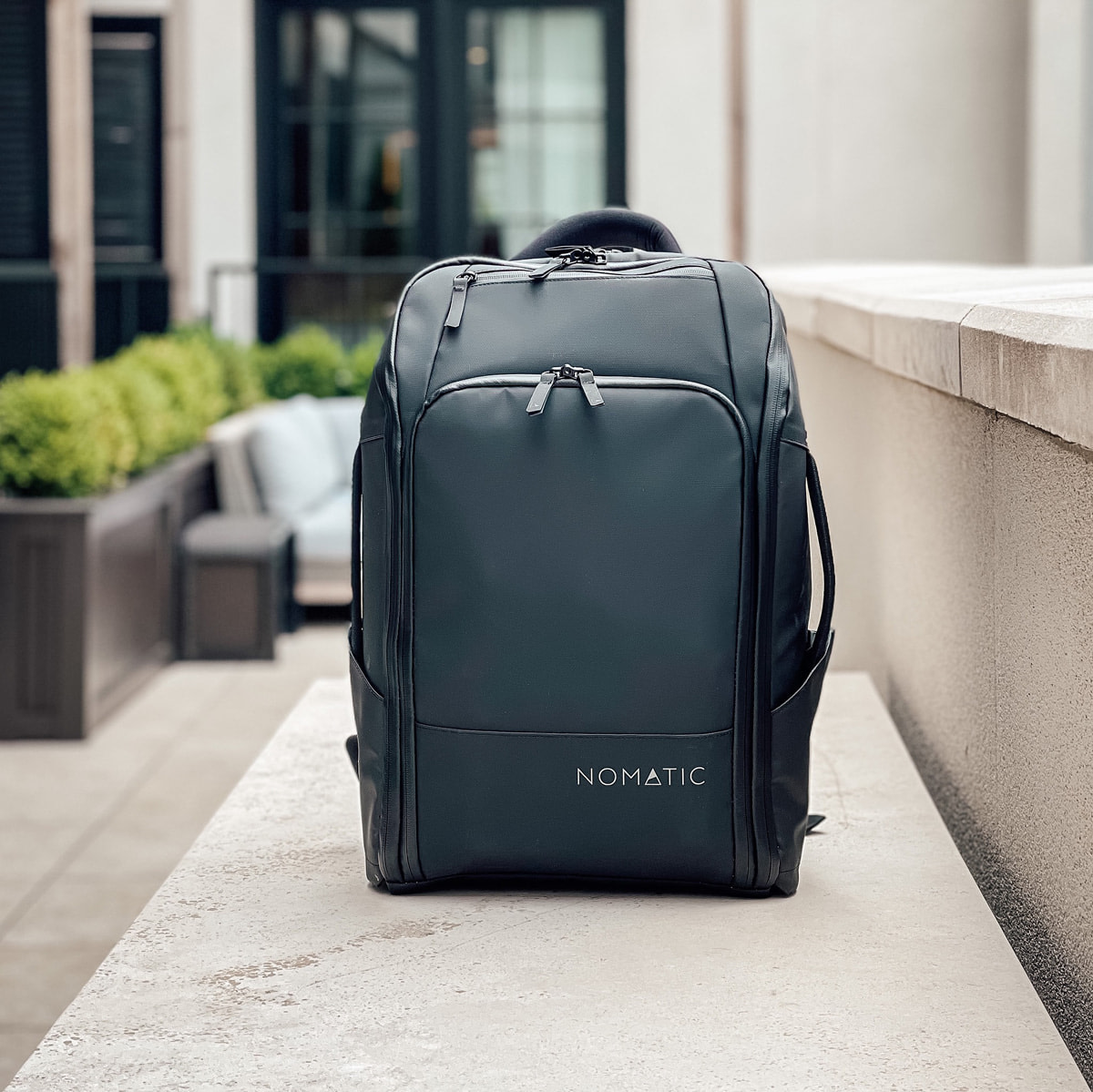 Best for: Tech-savvy commuters & entrepreneurs, urban photographers.
One of the original "Instagram" travel packs, the flagship NOMATIC backpack was explicitly made for one-bag airplane travel and has remained a hit with digital nomads. The bag's efficient, useful features quickly gained it a spot in the top tier of the travel pack pantheon, like the lay-flat laptop compartment and the magnetic side pockets. Features are included as the result of extensive user surveys to ensure that every addition to the design is actually useful. As they have continued to expand the line into day packs, camera bags, and the massive 40L travel pack, this user data has remained their north star so that all of their backpacks are just as functional as their flagship.
Deuter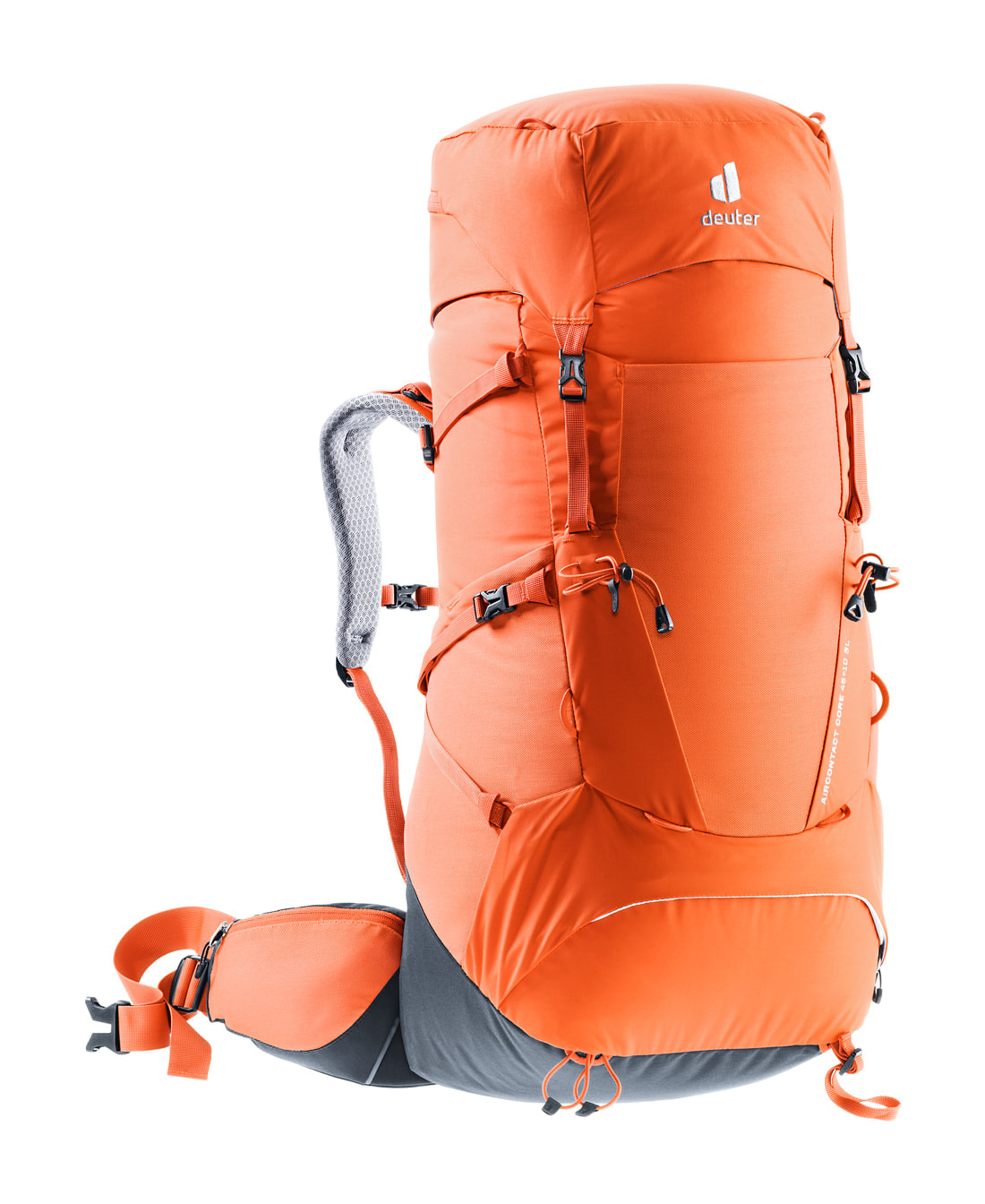 Best for: Outdoor sports and expeditions.
Invented to provide the perfect companion for mountain sports, Deuter's line of packs is made for hikers, skiers, trail runners, and more. The brand adheres to a strict code of ethics that informs every aspect of the creation of their packs, from the choice of fabrics they use to how they treat their employees. In this same vein, one of their primary focuses as a company is their commitment to creating a sustainable product, so you can be assured that every component of every backpack you purchase from them will have been vetted for its impact on the environment. They remain ultra-transparent about the quality and ethics of everything they produce, so you can be assured you're in store for zero surprises later.
Aer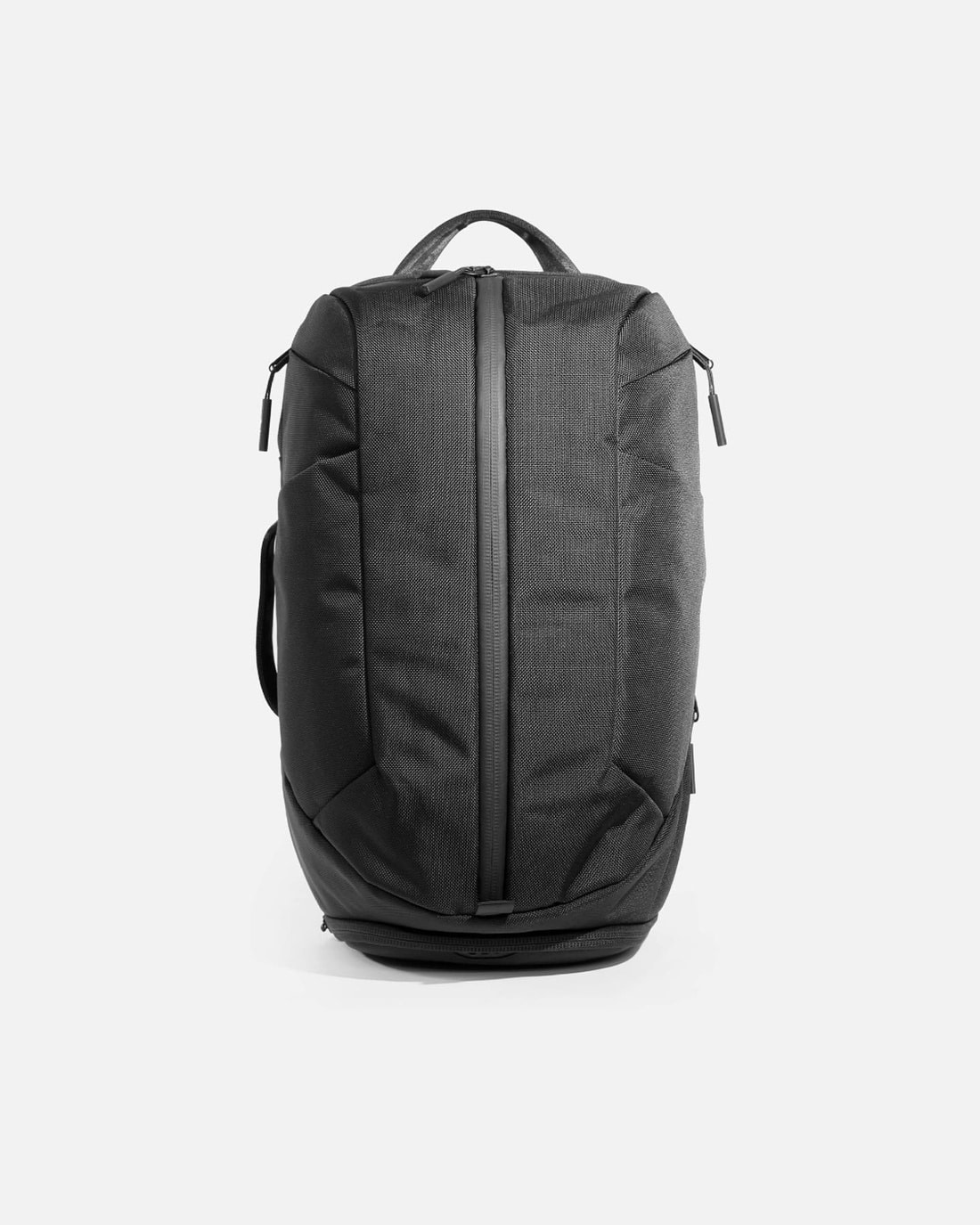 Best for: Everyday carry, one-bag travel, gym trips.
Aer began as a solution to a simple but prevalent problem: why isn't there a single bag that's appropriate for both the office and the gym? The answer to this was their flagship, duffel-inspired backpack that quickly gained popularity with all types of users. Seeing the interest from a variety of folks spurned the expansion of their line of backpacks to include a wider variety of sizes geared for even more functions. Like the rest of their line which includes sling bags, totes, and duffels, their backpacks are created from premium materials manipulated into ultra-pristine designs for the minimalist with a discerning eye.
Chrome Industries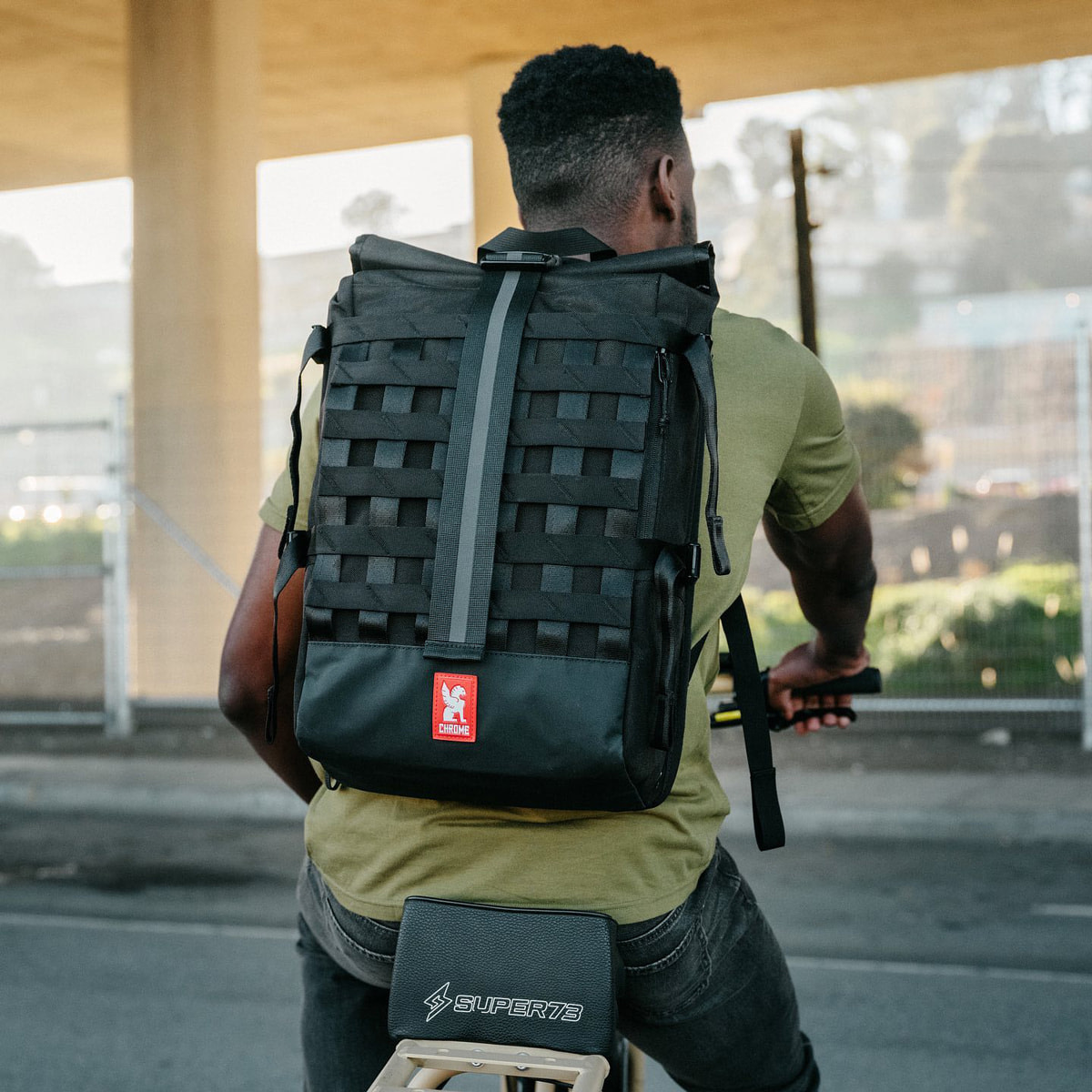 Best for: Cyclists, urban commuters, creatives on the move.
With a comprehensive line of water-resistant and waterproof backpacks, Chrome Industries continues to build on its legacy of making hardwearing bags for the hyperactive. Evolving past their roots catering to bike messengers exclusively, their backpacks are made for commuters, hikers, travelers, photographers, and pretty much anyone seeking a practical pack that's built to last. Setting them apart from their classic messenger bags are their backpack designs: imagine more sleek, elegant styling that strikes the perfect balance between beauty and utility. If you really need that classic Chrome look, all of the Tensile line – an ultra-rugged micro collection made of laminated rip-stop nylon – features their iconic seatbelt-inspired buckle that's emblazoned with their recognizable red and black phoenix logo.
Timbuk2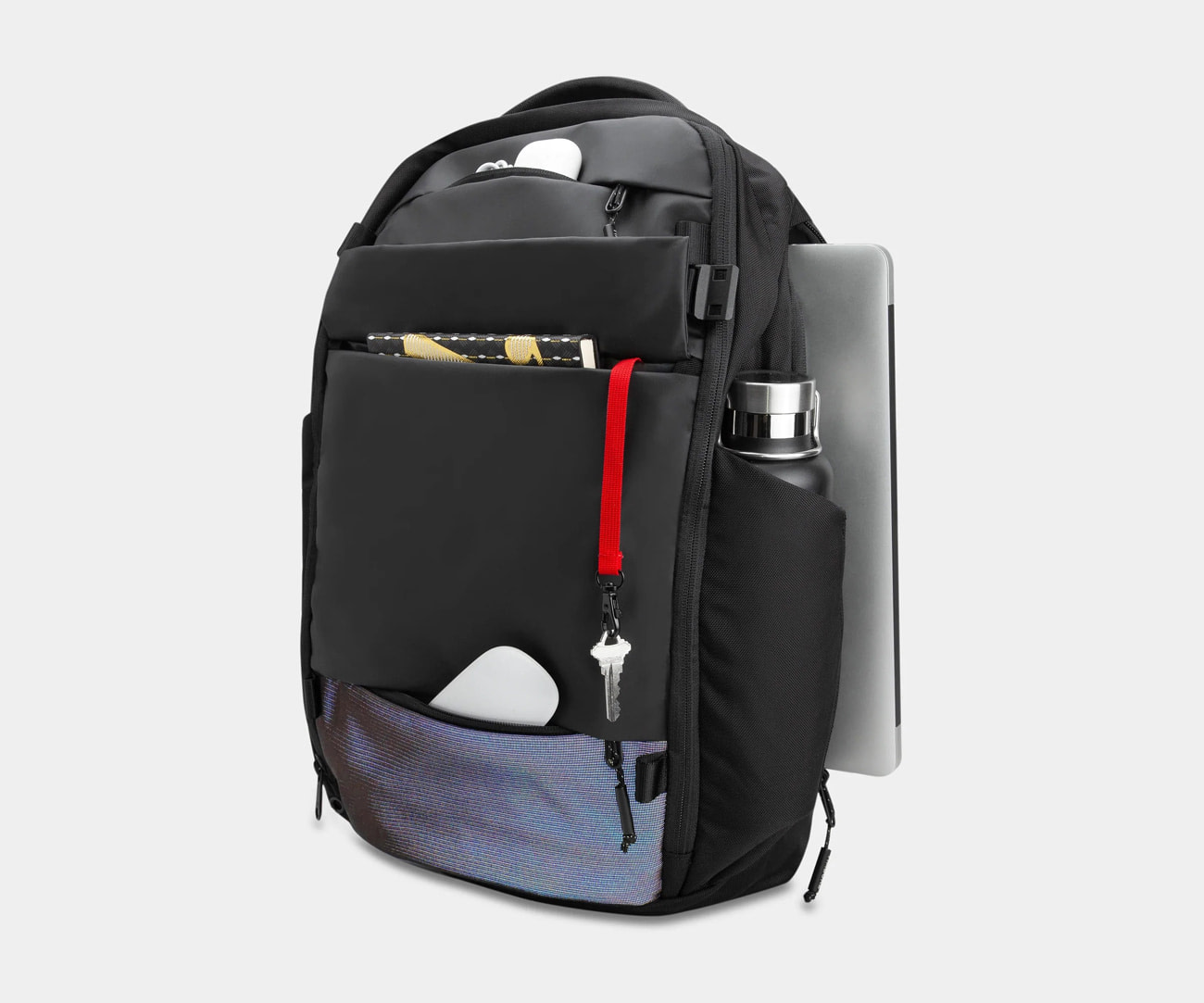 Best for: City dwellers.
The San Francisco titan of indestructible messenger bags, Timbuk2, also has an extraordinary line of backpacks for commuters, travelers, and of course, cyclists. The same ingenuity and attention to detail that made their messenger bags so beloved are definitely apparent here: you'll find the same rugged construction and comfortable fit as the rest of their line. Like their iconic, original three-panel messenger bags, many of their backpack styles are customizable so you can choose the fabrics and colorways of individual panels and trim.
Briggs & Riley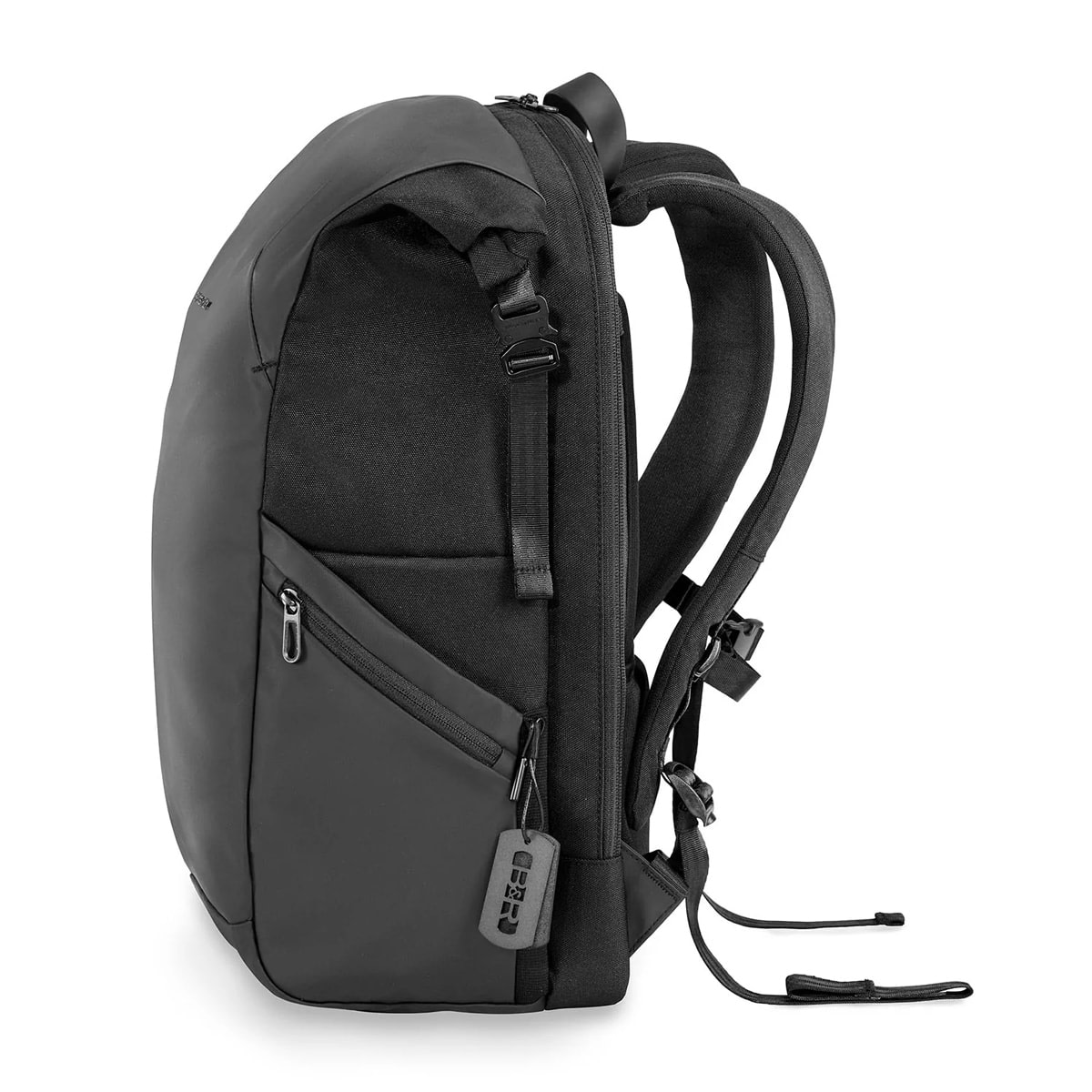 Best for: Frequent travelers, on-the-go professionals, organization freaks.
As a brand, Briggs & Riley has made a name for themselves by creating cleanly constructed bags that meet the rigors of travel while looking stunning. And they seriously stand by their work: if a critical component of your backpack fails, they will repair it for free, for life.
Herschel Supply
Best for: Everything from days in the city to weekends away.
With a retro aesthetic and designs that hearken a school bookbag, Herschel backpacks are a perennial classic that always seems to be en vogue. Though their designs are endlessly on-trend, the focus of Herschel's backpacks is on utility. You'll find thoughtful details throughout, like grosgrain-covered interior seams, a laptop pouch, and a clip to keep your keys handy, all wrapped in a durable canvas shell. Probably the most iconic element of their backpacks is their signature red and white striped lining, which you and your laptop will be pleased to discover is water-resistant.
Rains
Best for: Minimalists and those who live in an area where it rains often.
Sleek and practical, backpacks from Rains are designed with a single function – to keep your items dry – in mind. Within these parameters, they've created a line of neutral, geometric bags aimed at pleasing the urban commuter. The entire line is inspired by a single textile: a polyurethane-coated fabric made to emulate the original Macintosh raincoat. To this, they add quality hardware made to withstand years of abuse, so you'll never have to worry about a buckle, zipper, or strap failing mid-journey. By keeping the palette and designs simple and cohesive, they maintain a strong brand aesthetic without sacrificing utility and universality.
WANDRD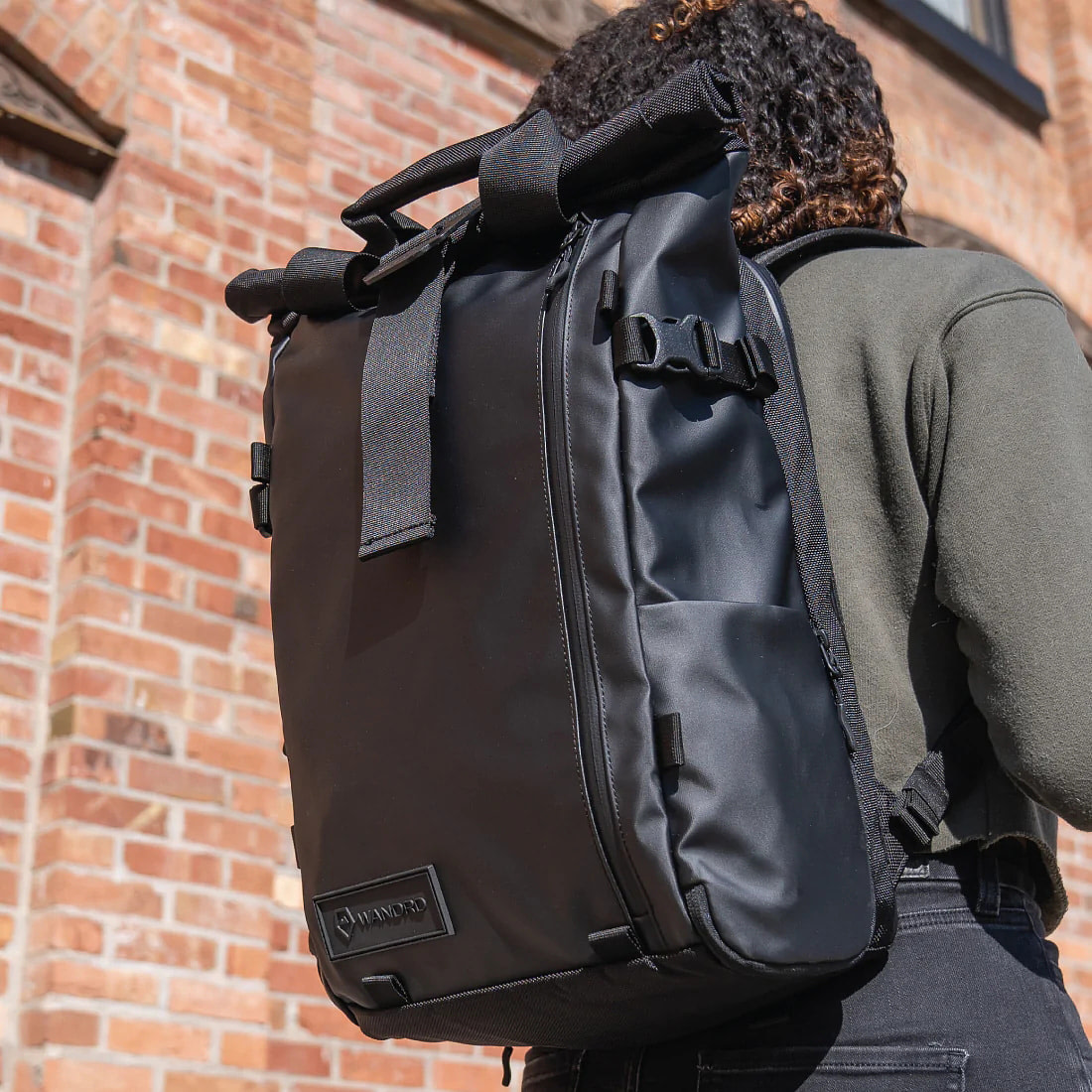 Best for: All kinds of adventurers, especially those who carry camera equipment around.
Made by travelers, for travelers, WANDRD's line of camera bags has quickly gained a reputation as a photographer's favorite. Their bags range in size from cross-body slings to cavernous travel packs. Still, they all share the same thoughtful details that offer a comfortable fit and secure storage for your camera gear without sacrificing easy access. The star of the line is the flagship PRVKE: a completely waterproof, rolltop backpack that makes a perfect personal item to complement a hard-sided trolley. When you're not catching a flight, it becomes a daypack that can offer quick-draw side access to your favorite camera body, and room to hold a selection of integrative camera cases that you can personalize to fit your kit precisely.
The North Face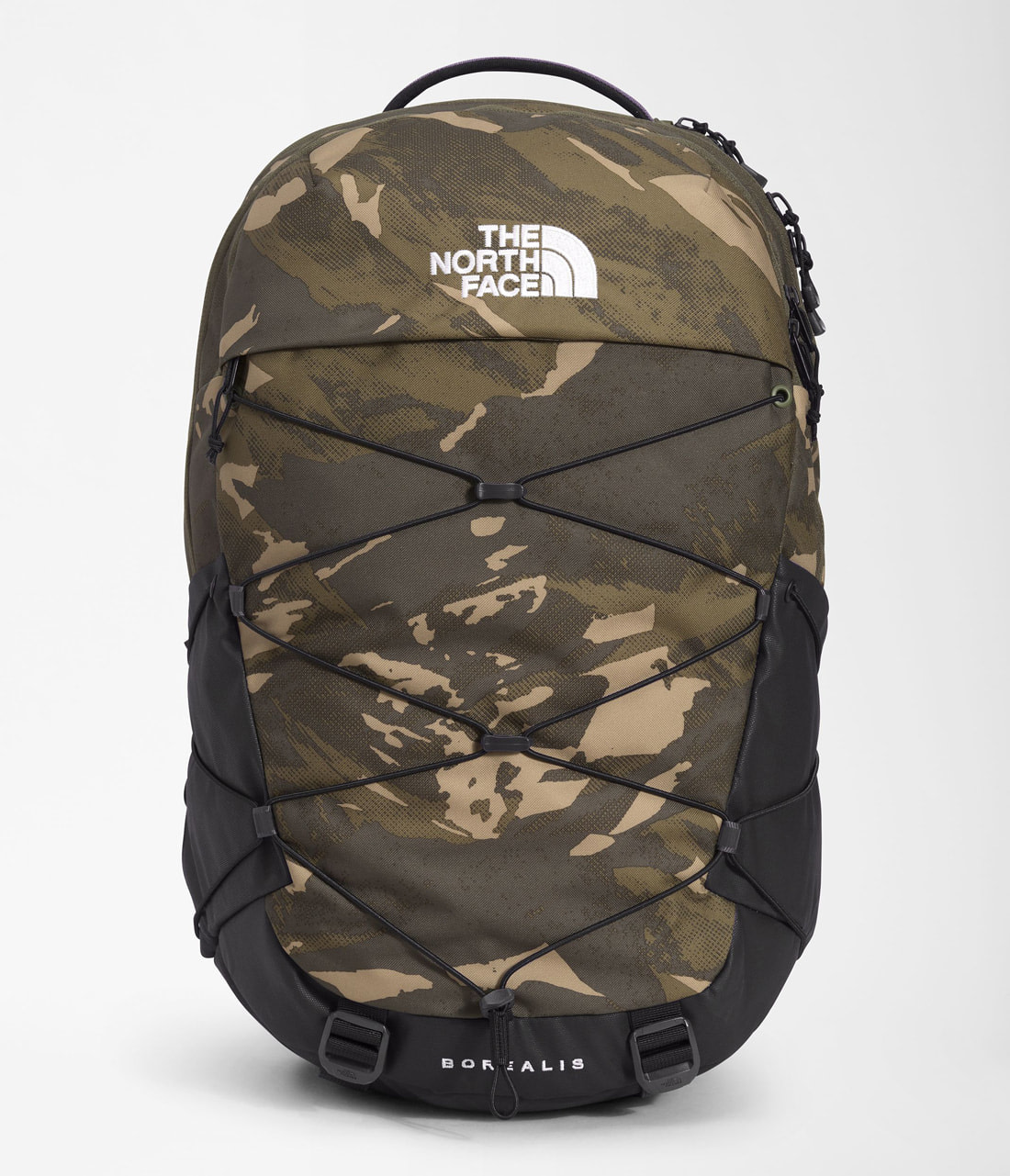 Best for: Exploring the great outdoors.
Having created one of the first internal frame backpacks ever made, The North Face's current line of commuter, outdoor, and mountaineering backpacks reflects the same eye for innovation and determination to maintain uncompromising quality. The North Face has outfitted teams that have summited Everest, crossed Antarctica, and traveled to the North Pole, and the same revolutionary materials and designs have been incorporated into their consumer line. They have made a name in creating backpack solutions for hyper-specific pursuits – especially in the realm of snow sports – so they're a go-to for those looking to tote any winter gear like snowshoes, skis, or crampons.