Exquisite gastronomy, rooms designed by world famous architects, and the most spectacular thermal baths in the Alps await guests at 7132 Hotel in Vals, Switzerland.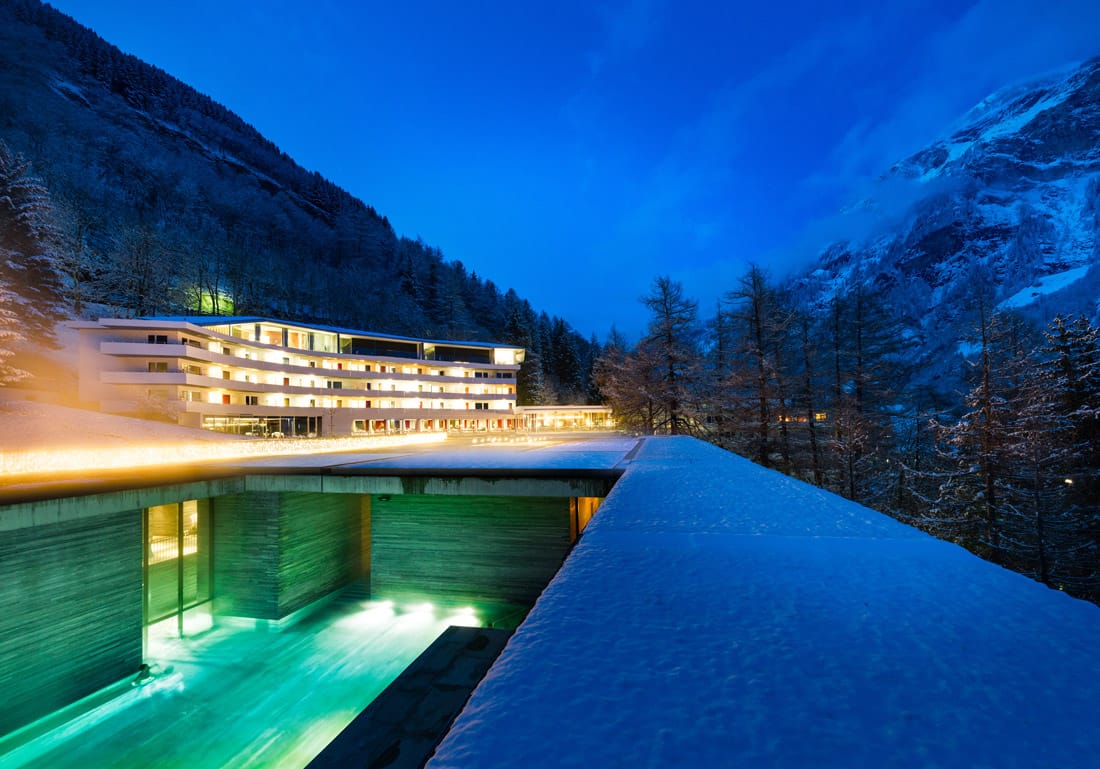 Surrounded by breathtaking alpine scenery, the property is both an architectural masterpiece as well as an oasis of style and luxury, providing a special retreat for the discerning vacationer.
Three Pritzker Prize winning architects have joined forces to design the project, making the most of its exceptional setting and natural spring waters. The hotel, a superb piece of monumental minimalism, welcomes those who are looking to escape the pressures of everyday life and immerses them in a world of complete relaxation and luxurious comfort.
Mesmerizing alpine vistas abound at 7132 Hotel, and all rooms come with free access to the sensational Peter Zumthor designed spa.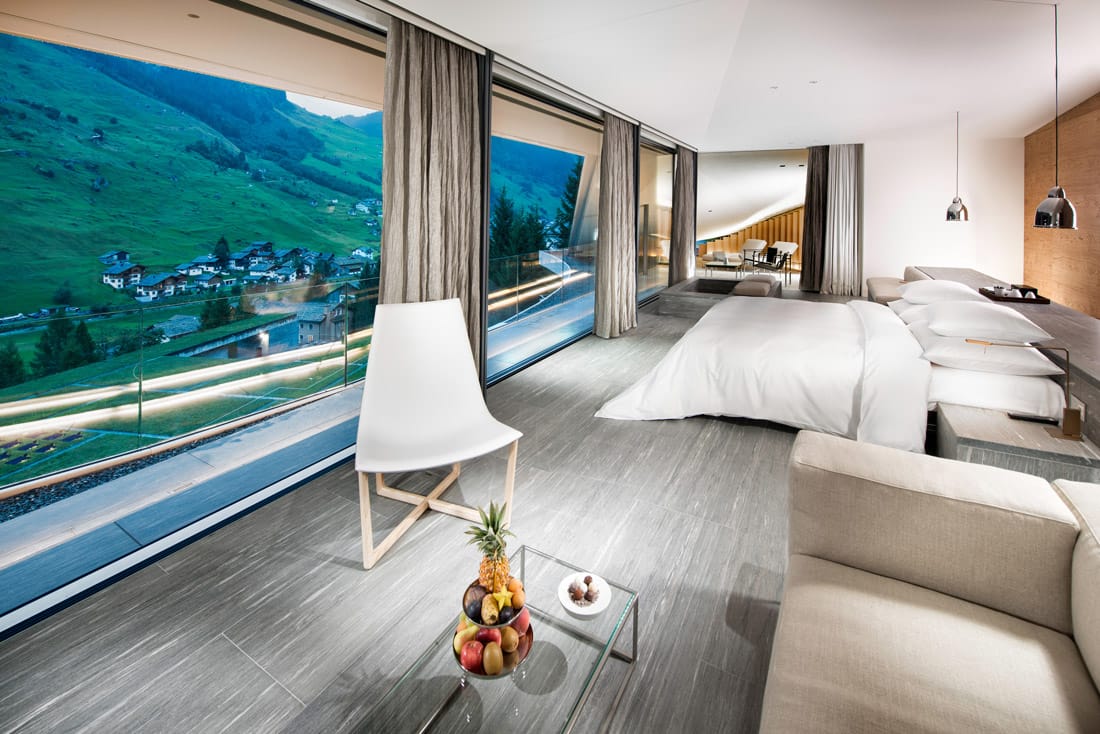 Kengo Kuma's outstanding penthouse suites are a study in contemporary minimalism, with hypnotic mountain panoramas, giant bathtubs, and complimentary helicopter transfer. His rooms, on the other side, are a nod to the delicacy of Japanese carpentry, decked out in blonde Swiss oak panels and classy, clean-lined furnishings.
Paying homage to the Japanese teahouses, the units designed by Tadao Ando combine elegance and distinction with sleek simplicity, while those conceived by Pritzker Prize winner Thom Mayne are either paneled with local wood or clad entirely with Vals quartzite. One of the American architect's signature touches is the organically shaped stand-alone glass shower, which appears in both room designs.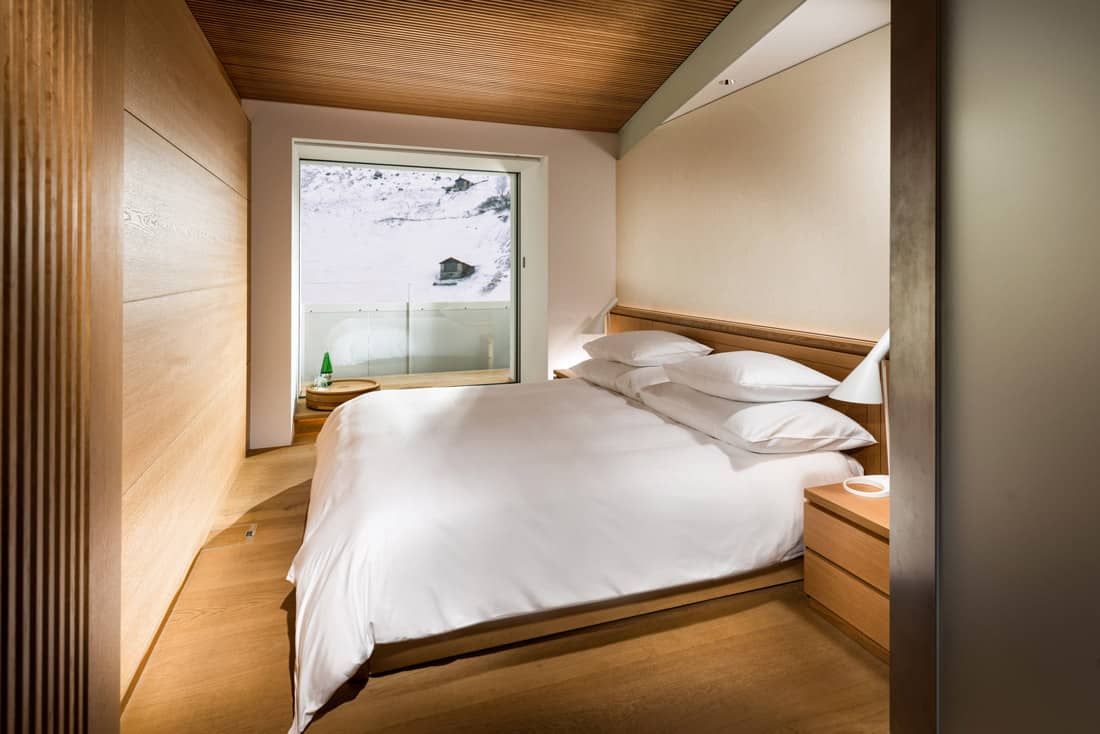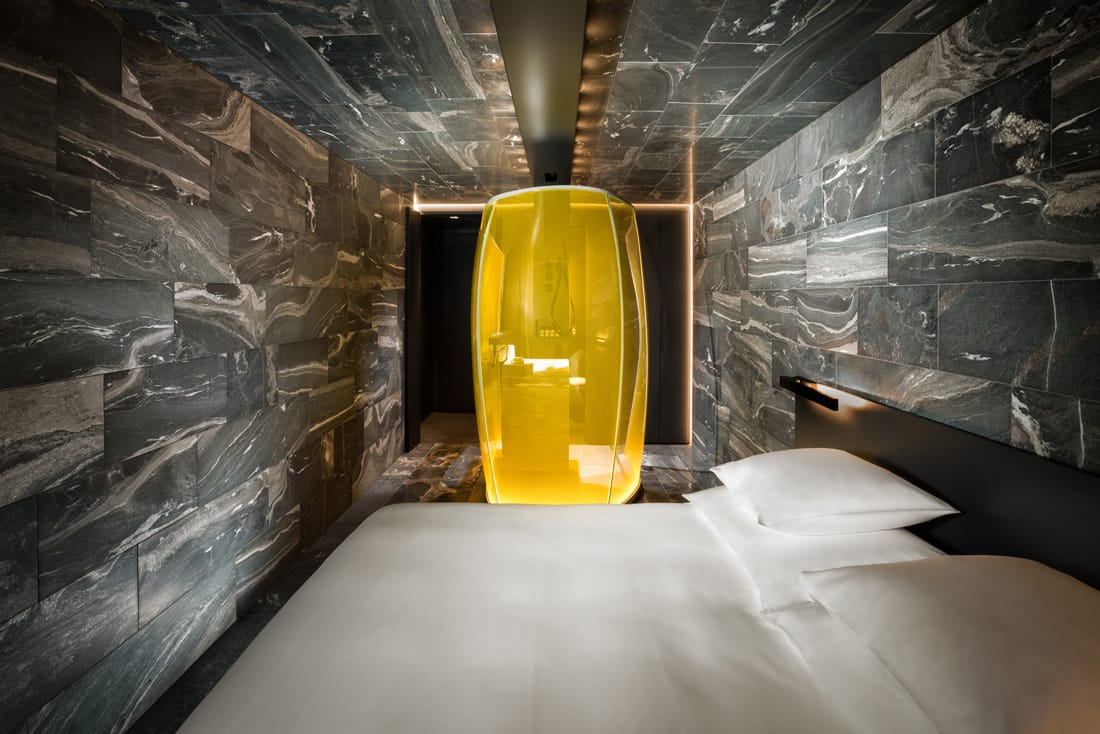 Last, but not least, the dramatic guestrooms created by Peter Zumthor take inspiration from the Italian Renaissance, featuring dark Stucco lustro wall coverings, inspiring chandeliers, and handpainted silk curtains.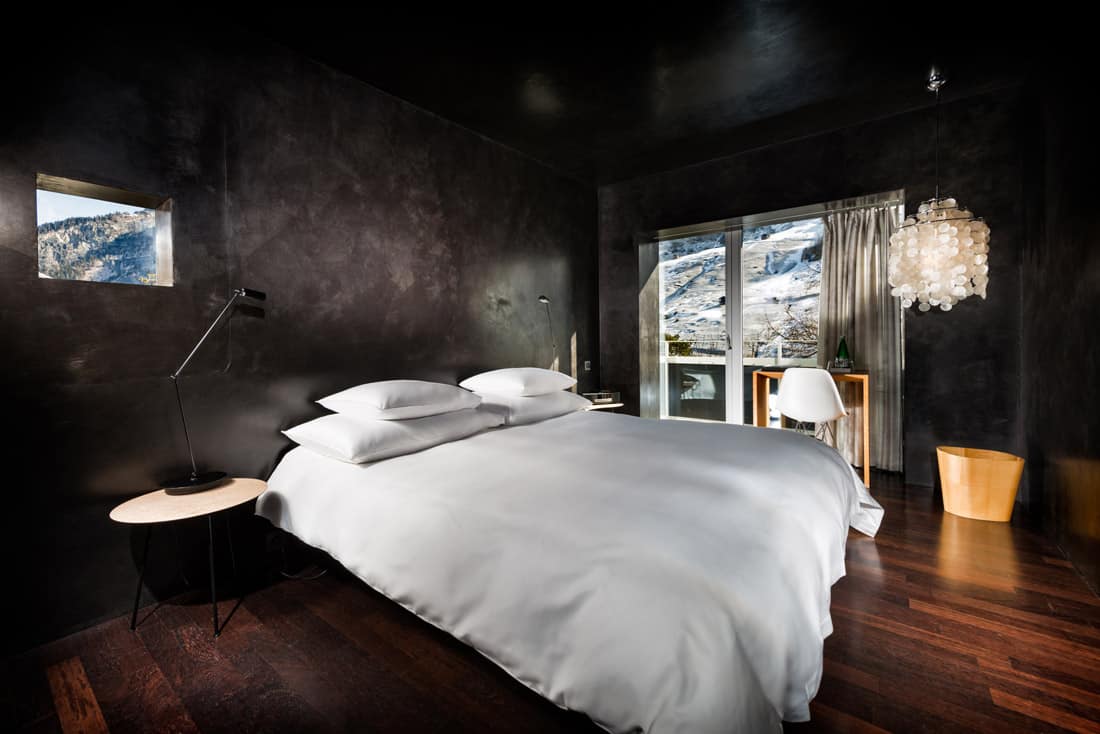 As far as cuisine goes, the exceptional gastronomic offerings at this exclusive Swiss hotel are sure to satisfy even the most discriminating palates.
With charismatic two-Michelin star chef Sven Wassmer at the helm, the elegant 7132 Silver Restaurant invites patrons to embark on a memorable culinary journey of discovery with an exciting and creative 12-course menu accompanied by more than 600 wines carefully selected by head sommelier Amanda Wassmer Bulgin.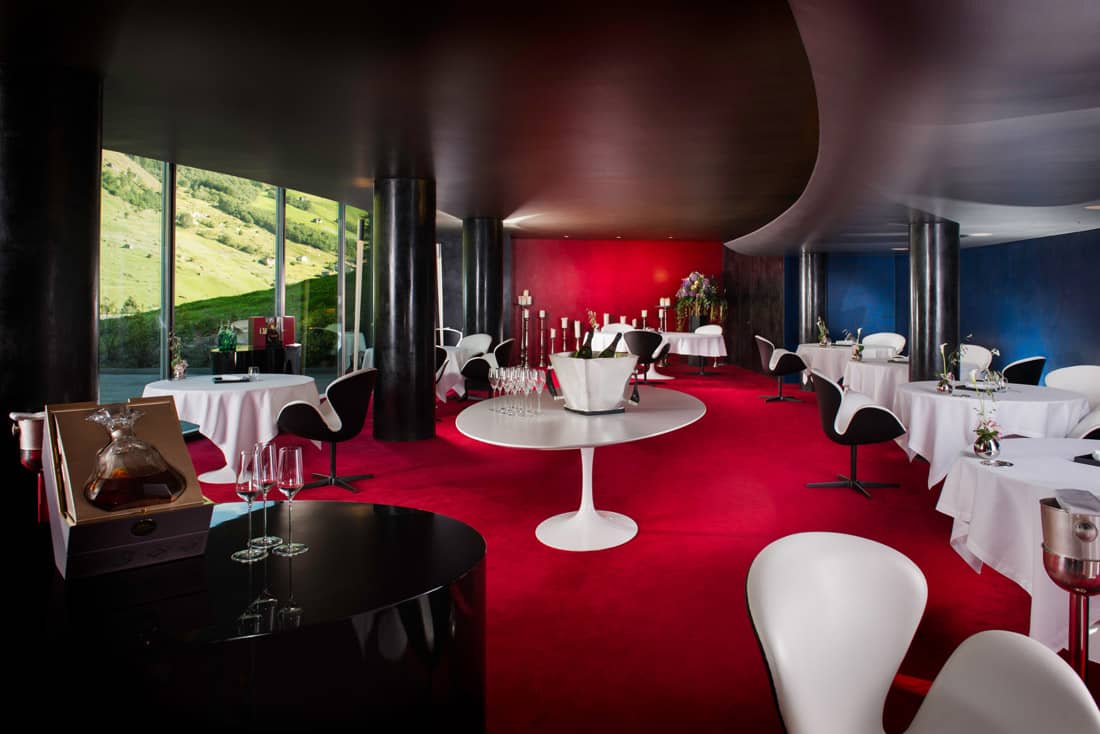 Popular classics such as Wiener Schnitzel are served in a modern, casual atmosphere, at RED, while the delightful Pizzeria DAPAPÀ is the place to go for delicious homemade pasta and pizza.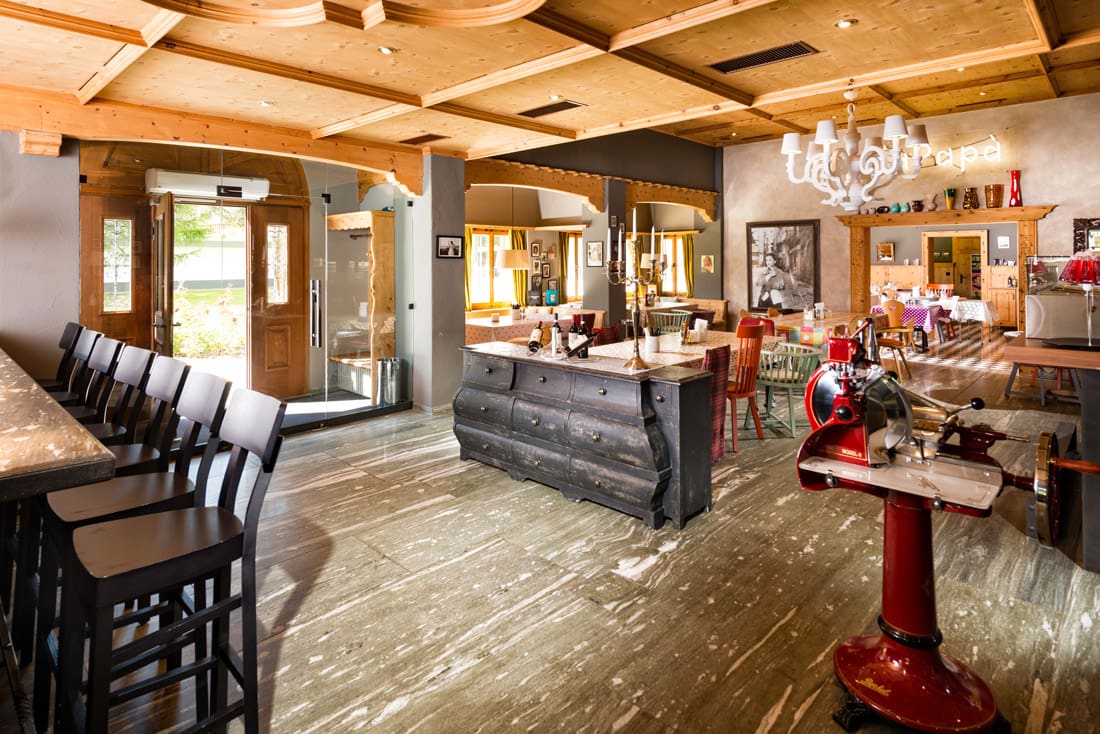 Encircled by views of snow-covered mountains, the sleek 7132 BLUE Bar is the perfect place to spend the evening, enjoy an after-dinner cocktail, and listen to live jazz.
Designed by the same brilliant Swiss architect Peter Zumthor, the hotel's internationally renowned spa is not only an architectural masterwork, but also a destination all on its own, providing a blissful setting for relaxation and rejuvenation.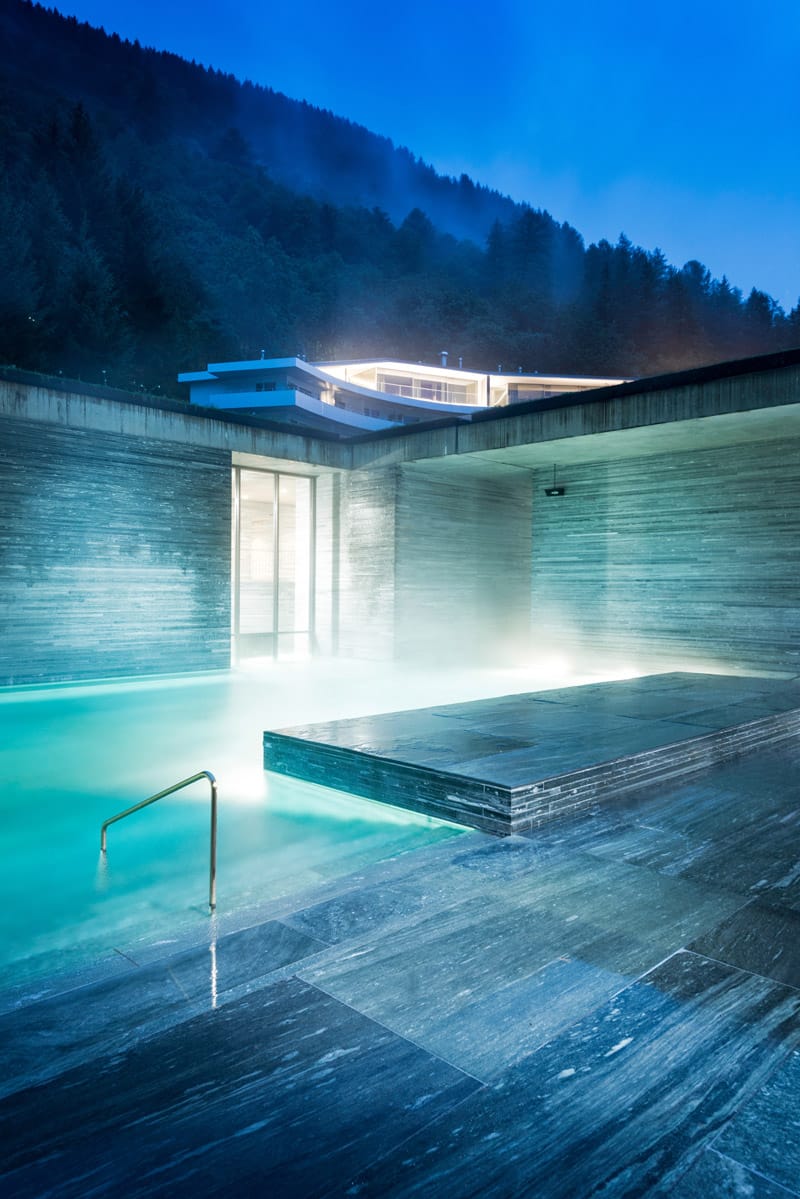 Made from 60,000 slabs of Vals quartzite, it's no wonder this visually striking meditative hideaway, with its highly mineralized water, luxurious facilities, and timeless, minimalist feel, inspires an unwavering sense of peace and tranquility.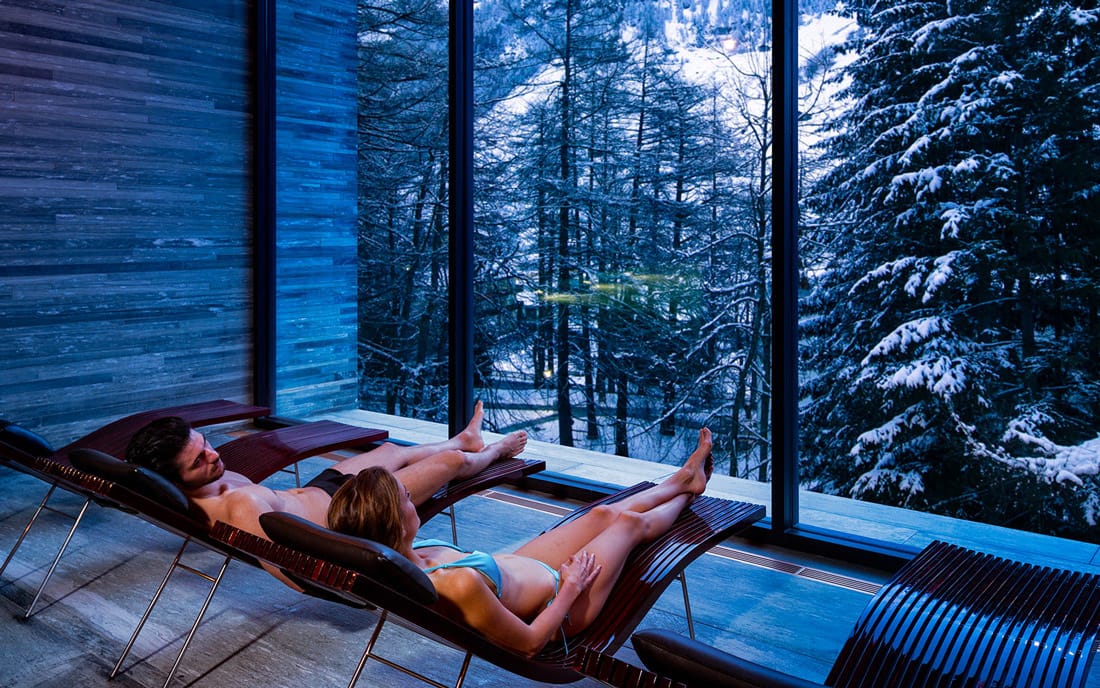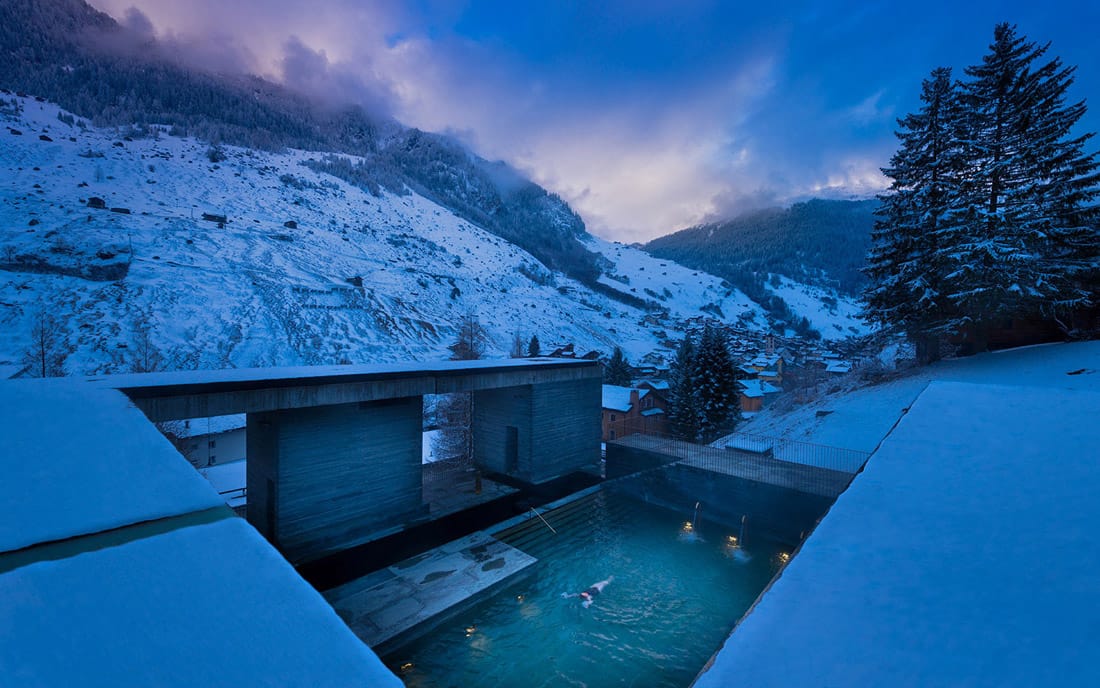 In addition to Therme's fantastic collection of indoor, outdoor, fire, and ice pools, guests have the opportunity to enjoy a selection of water massages and lavish ESPA treatments.
Photos: Copyright Global Image Creation – 7132 Hotel, Vals