Modern, sophisticated, but still splendidly traditional, Madrid, the fabulous capital of Spain, is without doubt one of Europe's greatest cities and a destination for all tastes. Its favorable location in the very heart of Spain makes it an ideal starting point for exploring all that this magnificent country has to offer.
For first time visitors, Madrid packs plenty of surprises, from imposing architecture and charming plazas to wide tree-lined boulevards, grandiose fountains, and iconic marble statues. Nevertheless, the city is a delight for nature lovers and culture devotees, playing host to fascinating museums, art galleries, parks, and gardens.
With so much to see and do, it would be impossible to experience it all in one trip. Therefore, I decided to present you the city's highlights, plus a few tips on how to explore Madrid like a true Spaniard.
Visit the Prado Museum
Boasting one of the oldest and finest collections of European art in the world, Museo del Prado – located in central Madrid, just off the Real Jardin Botanico – opened its gates in 1819. Today, the elegant museum is the city's top cultural attraction, and it certainly worth a visit whether you are a history buff, an art lover, or just a curious traveler.
Stretching along two buildings – Villanueva and Casón del Buen Retiro – the facility houses more than 5,000 drawings, 2,000 prints, as well as other 2,000 works of art, including sculptures, coins, and medals. Highlights include the Diego Velázquez Collection, with its masterpiece "Las Meninas", but also the fabulous works of Goya, Titian, Raphael, El Greco, Rubens, Caravaggio, Botticelli, and Van Dyke.
Enjoy the Tapas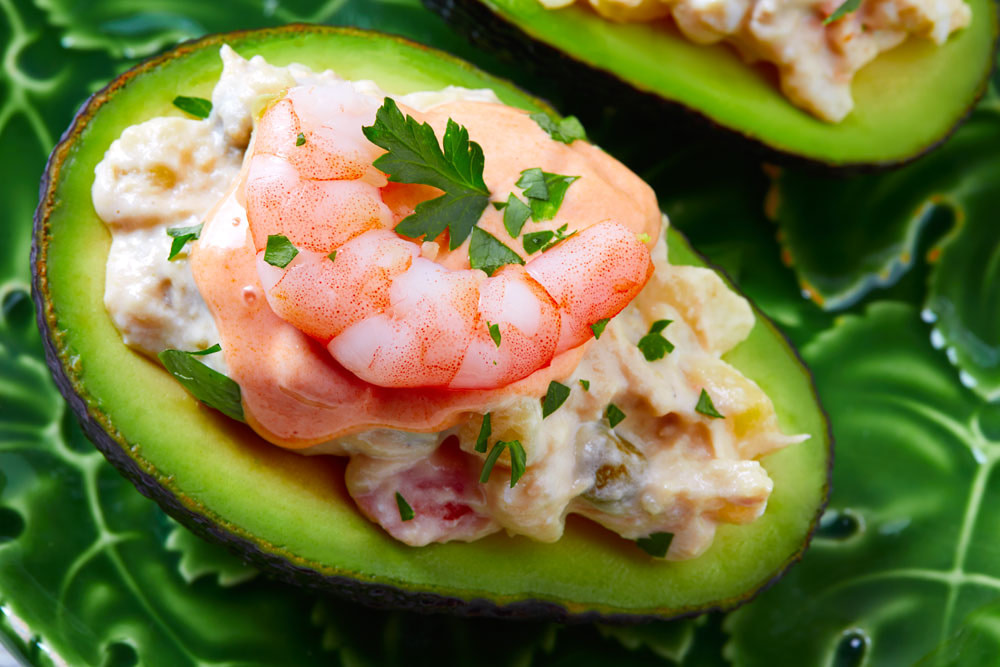 Going out for tapas is clearly the madrileños' favorite hobby, and a major part of their lifestyle. This quirky custom, now part of the rich Spanish culture, is enjoyed all over the world, but nowhere else like in Madrid. The secret here stands in the habit itself, not in the quantity of the food that comes with the drink.
Besides tasting the mouthwatering Spanish cuisine, the idea of tapas is to go out, socialize, and have a great time. That is why a tapas tour, guided or not, will enrich your Madrid experience in so many ways. It will allow you to soak up the city's unique vibe, connect with the locals, and indulge yourself in the rich Spanish cuisine.
Some of the best areas to experience tapas in Madrid are the barrio of La Latina, the streets around Plaza Mayor, and the lovely Mercado de San Miguel, but there are great tapas bars sprinkled all over the city, so you just have to walk around and discover them.
Indulge Your Shopping Addiction
Madrid is a major shopping destination with a great variety and quantity of commercial districts, fashionable streets, giant malls, world-famous designer houses, and luxury boutiques. Moreover, Madrid abounds in thought-provoking markets, chic outlets, and Spanish brands like Pull&Bear, Zara, Mango, Massimo Dutti, Blanco, or Stradivarius.
The Spanish capital features five major shopping districts, each of them catering to different tastes and budgets. These include the glamorous neighborhood of Salamanca, also known as "the golden mile"; Chueca – a bohemian quarter with something for everyone; the more affordable Princesa; and Cuatro Caminos – a paradise for bargain hunters.
Probably the greatest advantages of shopping in Madrid are its seductive rebajas (sales), taking place twice a year – the summer shopping sales from the beginning of July till the end of August, and the winter sales from the first week of January until the end of February.
Explore Madrid's Legendary Nightlife
If the tapas or the rich cultural scene haven't convinced you yet to start packing your luggage, than Madrid's fabulous nightlife will certainly succeed. Often compared with New York, Madrid is one of the liveliest cities on Earth, with a flamboyant collection of night venues and activities to suit each and every style out there.
Some of the best districts to party in Madrid are Malasaña, Chueca, La Latina, Huertas, and Bajos de Argüelles. While Malasaña is famous for its sweet hippy scene, Argüelles for its animated university atmosphere, and Chueca for the colorful gay scene, La Latina is probably the most charming place to chill out and enjoy a drink in Madrid.
In a city where each barrio carries a distinct vibe, it's no wonder there's also an area or two dedicated to the rich and famous. If that's what you're looking for, head to trendy Salamanca, or find a fancy place to party along Gran Via – Madrid's main boulevard, lined with nightclubs for every taste and budget.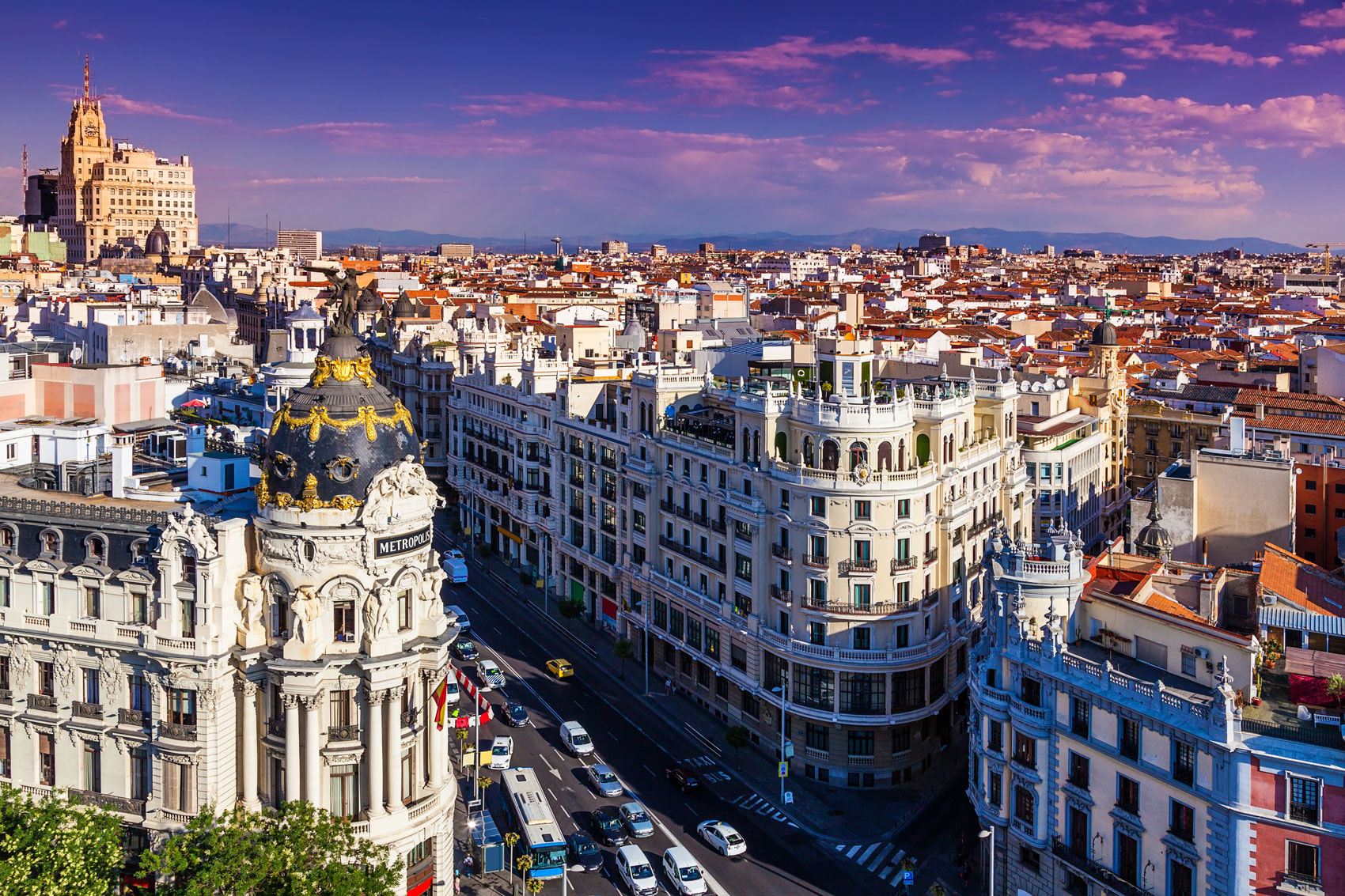 With Spain known as the land of fiestas, one thing is for sure: Spaniards don't like to stay home at night. They love to socialize and roam the streets until the early hours of the morning, they are mad about partying, and they certainly know how to do it. Moreover, they are exuberant and passionate and they don't hesitate to celebrate every time they get the chance, be it a holy day or a football game.
Stroll the Park and Gardens
With over 250,000 hectares of parkland, Madrid is one of Europe's greenest capitals. Once a royal hangout, El Parque del Buen Retiro in the heart of the city makes for a delightful place to stroll amidst stunning gardens and exquisite monuments, enjoy a boat trip along the lake, or admire the stunning Crystal Palace. Otherwise, go marvel at the gorgeous rose garden in Parque del Oeste, or loose yourself in the lovely Parque de El Capricho – a perfectly maintained garden on the outskirts of Madrid.
If you're visiting Madrid in spring, go see the scenic Royal Botanic Gardens in full bloom. These are located right next to the Prado Museum and are home to over 30,000 plant species from across the world.
Top it off with a Visit to Santiago Bernabeu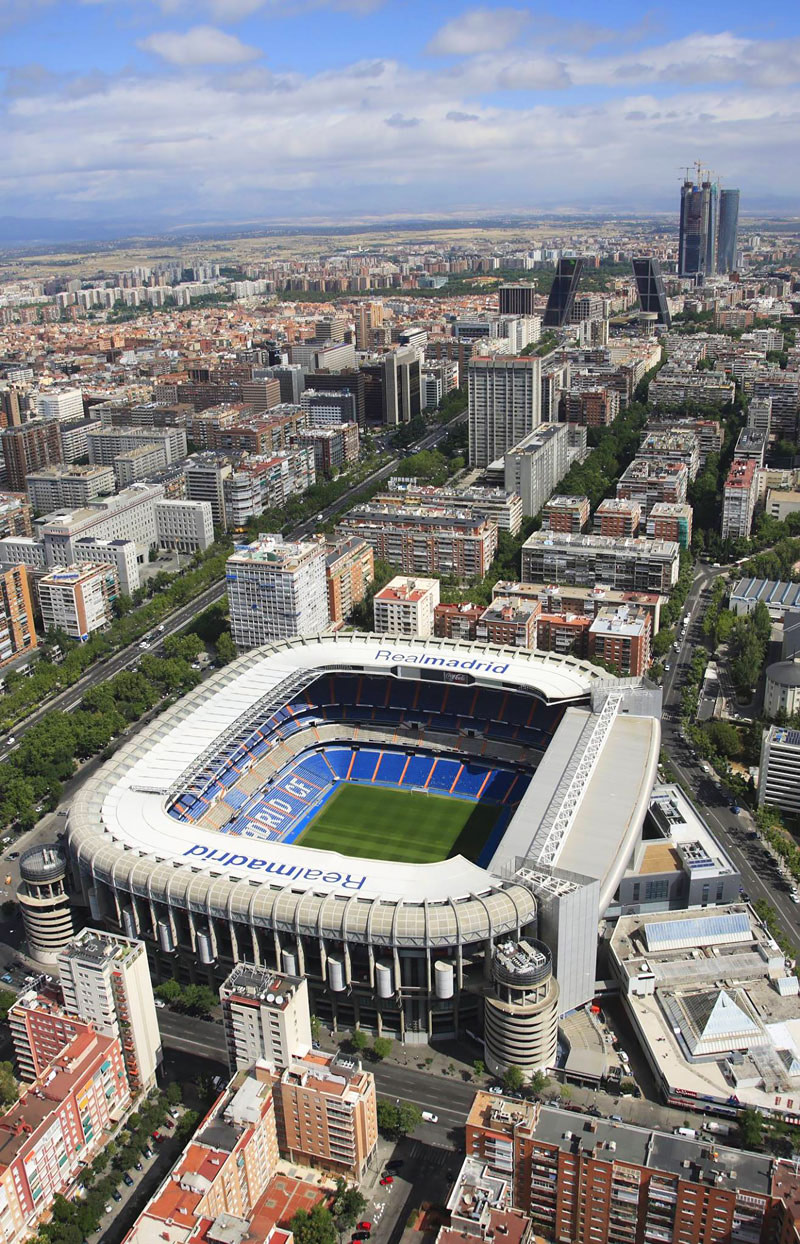 Whether you are a fervent supporter of Los Blancos, some European football fan, or just a common traveler in Madrid, there's no excuse for not visiting the world-famous Santiago Bernabeu stadium. The ideal way to do it would be of course to attend a game and see Real Madrid players performing while soaking up the extraordinary atmosphere on the stadium.
But even if you're not lucky enough to experience a fabulous El Clásico between the world's greatest football teams (Real Madrid and FC Barcelona) or maybe you're not in town in time for La Liga, you still have the opportunity to take a tour of the remarkable stadium.
This will provide you with an impressive experience consisting of stunning panoramic views from the stadium's highest nook, a glimpse into the football memorabilia displayed inside the Real Madrid Museum, a visit to the dressing room and players' tunnel of the guest team, and a huge fan shop, from where you can buy official merchandise to crown your experience.
Take a Day Trip
Madrid is a very large city and moving around in order to see as much as possible will not be an easy task. Therefore I strongly recommend you to make the most of your trip by using public transport or even renting a car. This will not only allow you to explore the city easily, but also to complement your stay in Madrid with great day trips.
The capital is known for delivering the best day trips in Spain, ranging from the UNESCO World Heritage Site of El Escorial to charming Segovia and the quaint medieval city of Toledo. Moreover, historic Cuenca, with its famous hanging houses, is less than an hour from Madrid via the high-speed AVE train, while the prestigious Ribera del Duero wine region is a scenic 2 hour journey from the capital.