From the Welsh wilderness to the picture-perfect countryside of England or the rugged coastline of Scotland, the UK has some truly mesmerizing landscapes. In many cases, the hotels and holiday lets on offer are as unique as their surroundings.
From windmills, castles, and cabins to a house in the clouds, here are a few fine choices in unusual holiday accommodation to match the quintessentially quirky British charm.
No Man's Fort – An Island Fort Hotel Near Portsmouth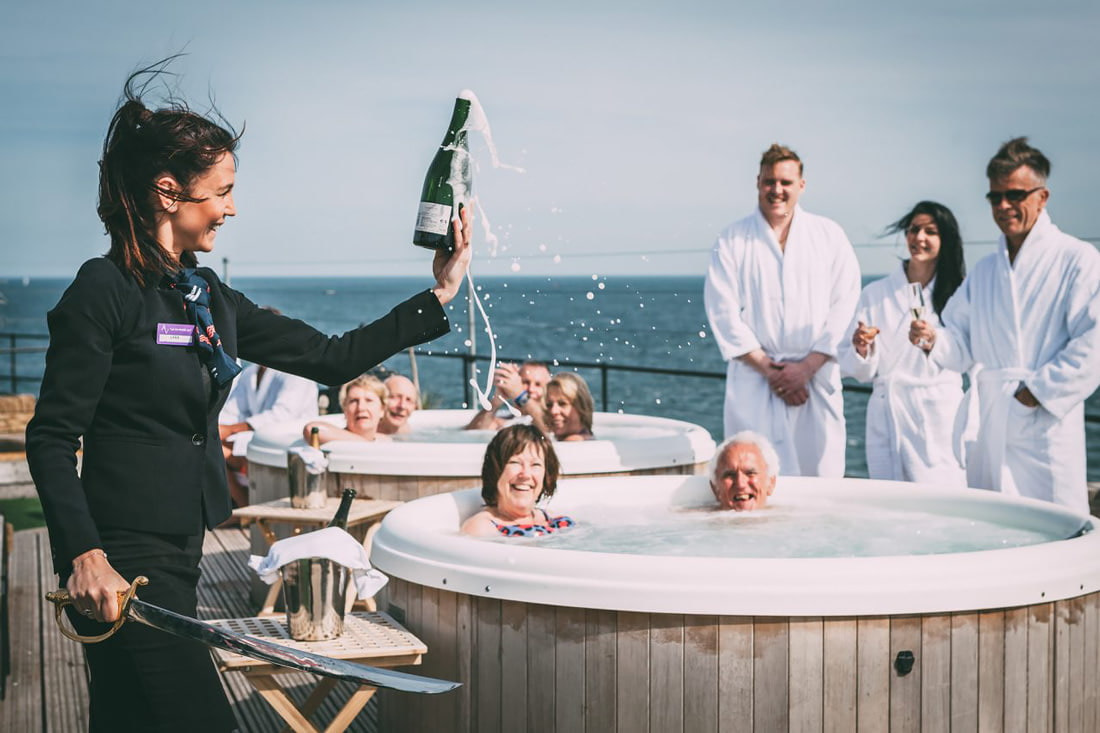 Anyone who grew up watching game shows like Fort Boyard, or even Takeshi's Castle, might be drawn to the idea of staying in a one-of-a-kind venue like No Man's Fort.
No Man's Fort is a 150-year-old man-made fort, built as a line of defense against attacks on England's south coast, and now repurposed into a floating luxury hotel with 22 rooms. It's accessed by private boat transfer and offers visitors the ability to completely cast away from their busy lives, with nothing but the swirling waters of the Solent to distract them.
For those looking for a little more adventure in their stay, there are activities such as jet skiing and RIB rides as well as treasure hunts around the fort – there's even a laser tag center, so you can really get stuck into the Fort Boyard vibes. Alternatively, just sit back with a cocktail in the lounge and forget that anything outside of this spacious fort-island exists.
Malmaison – A Former Prison Turned Boutique Hotel in Oxford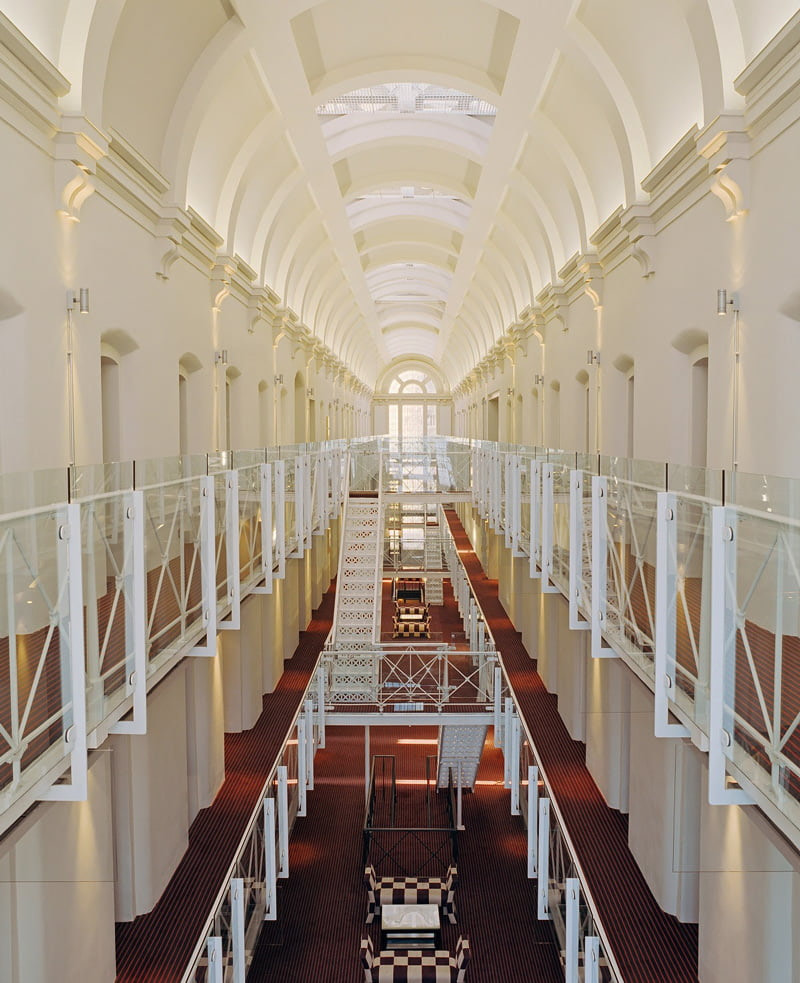 Oxford is best known for its prestigious university and quaint architecture. But when it comes to booking a place to stay and explore, a prison might not be everyone's first choice. The former prison-turned-boutique-hotel of Malmaison, however, is well worth a look in.
Complete with thick stone walls, converted cells, and barred windows, this hotel offers a seriously unique getaway. Situated in the Castle Quarter of the city, Malmaison is perfectly positioned for exploring all of Oxford's historic attractions and ancient streets.
While you're here, climb the castle mound and take in panoramic views of the city, which is home to 1,500 listed buildings, or head a little further afield and discover the picturesque gardens and stately homes that Oxfordshire is famed for.
Ty Donkey – A Lovingly Restored Railway Cabin in Wales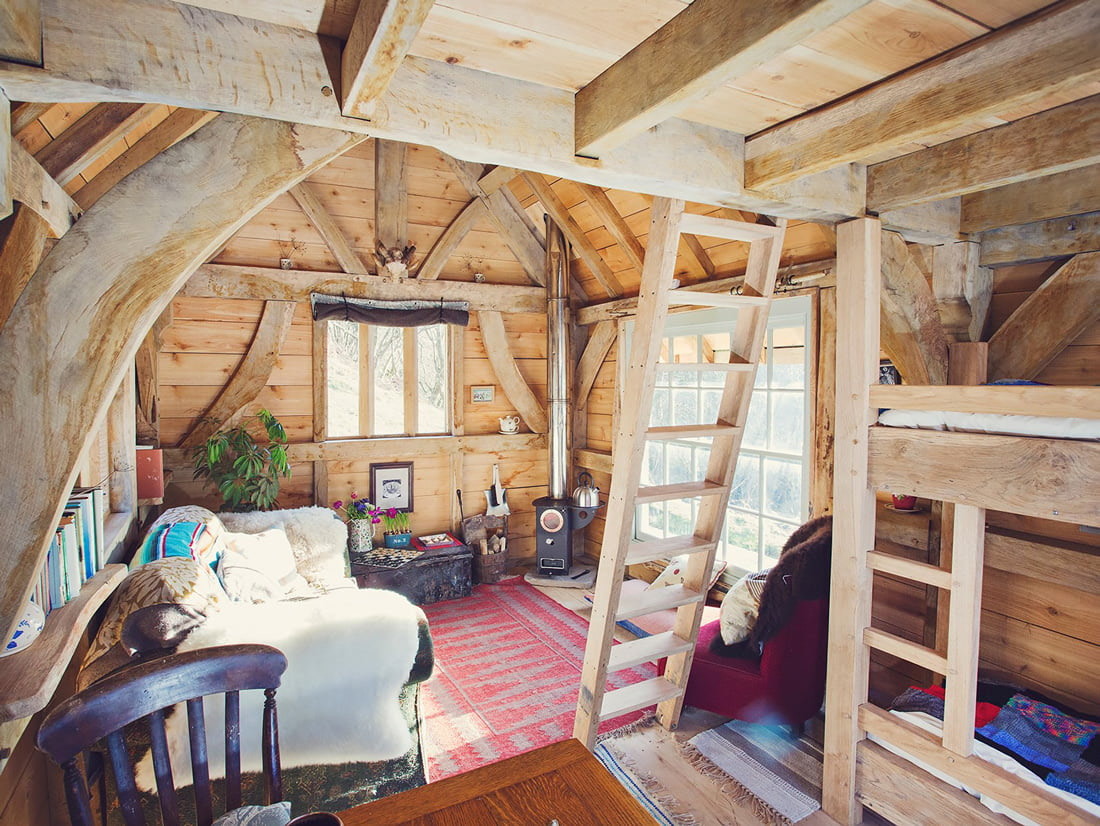 The Brecon Beacons is one of Wales' most stunning national parks; a vast area that encompasses mountain ranges, lakes, waterways, towns, villages, and nature reserves. Ty Donkey sits on 50 acres of private land within this scenic landscape, just outside Crickhowell.
This holiday home is actually comprised of two cabins: a handcrafted oak cabin complete with lounge, diner, and sleeping area, and a lovingly restored railway cabin which houses the kitchen and bathroom facilities.
The storybook retreat offers an off-grid escape with no digital amenities provided, so it may not be the first choice for anyone who wants to stay plugged into social media while they're away. However, with activities such as hiking, cycling, swimming, pony trekking, wildlife spotting, canoeing, and climbing easily available, as well as zip lines, assault courses, and even castle explorations to keep you entertained, finding the time to update Facebook might be easier said than done.
Mingary Castle – A Regal Getaway in the Scottish Highlands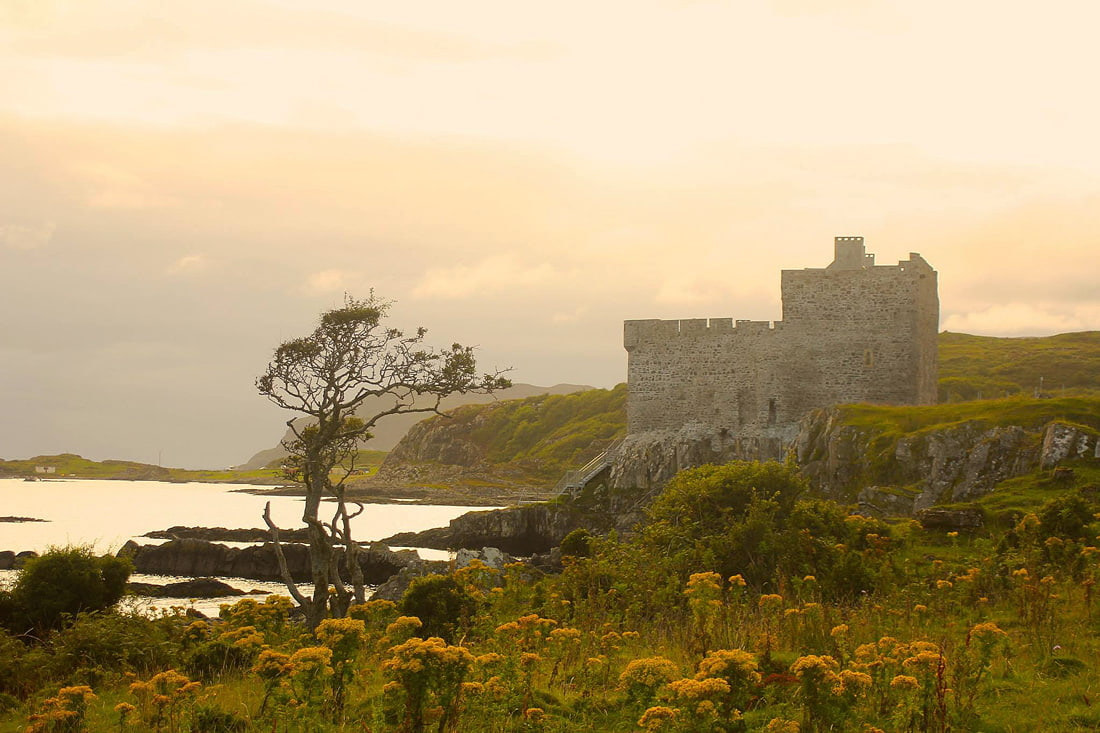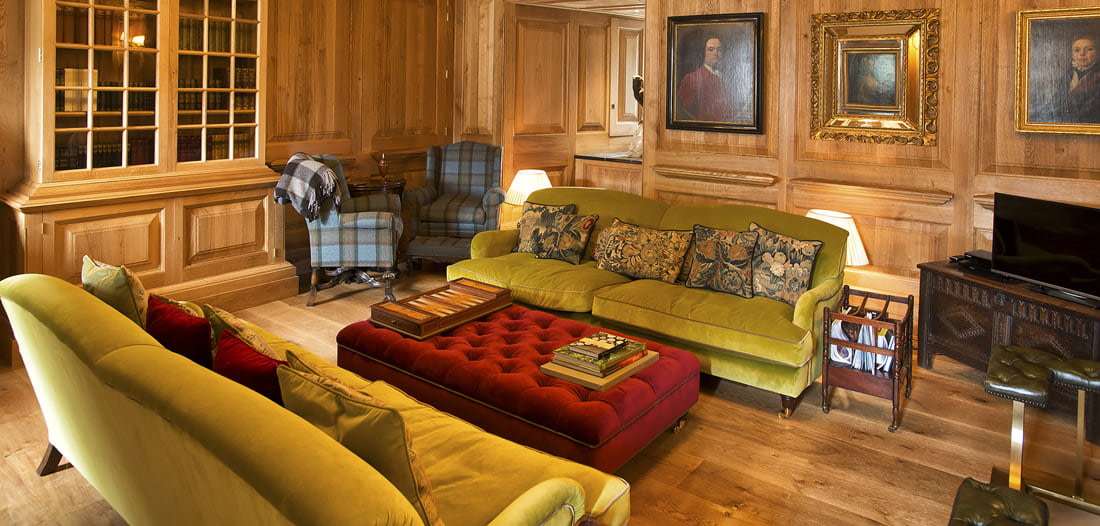 The landscape of the United Kingdom is steeped with history and drama, and what better way to enjoy the rich past of any destination than by staying right amongst it. Mingary Castle, situated on the west coast of Scotland, is a rugged 13th-century castle with a Georgian dwelling hidden within its walls.
Lovingly restored, the castle is perched on the craggy shoreline of the Ardnamurchan peninsula and boasts breathtaking views out over Scotland's coastal waters.
With roll top baths, four-poster beds and roaring fires, the castle offers everything you need to live like royalty. Visit the courtyard and battlements while you're here, or set out to explore the 12,000 hectares of surrounding estate and the mountains and moorland of this westerly region.
House in the Clouds – A Fairytale-Like Escape on the Coast of Suffolk
A former water tower located close to the Suffolk coastline, the House in the Clouds is sometimes described as one of England's most famous follies. This bizarre structure towers 70ft above the holiday village of Thorpeness in Suffolk, and was designed by the architect Glencairn Stuart Ogilvie.
The unusual skyward building has 5 floors, housing 5 bedrooms split over the main body of the tower. The curious cottage at the top boasts a games room with a gallery and magnificent views of the surrounding village, as well as the coast in the distance.
If you fancy a holiday that's sky-high and offers the best views around, you can spend time exploring the acre of private grounds that the holiday home is set in, or enjoying the quaint offerings of Thorpeness village itself, where you'll find a boating lake, emporium, and golf course.
Cley Windmill – An Original, Romantic Retreat in Norfolk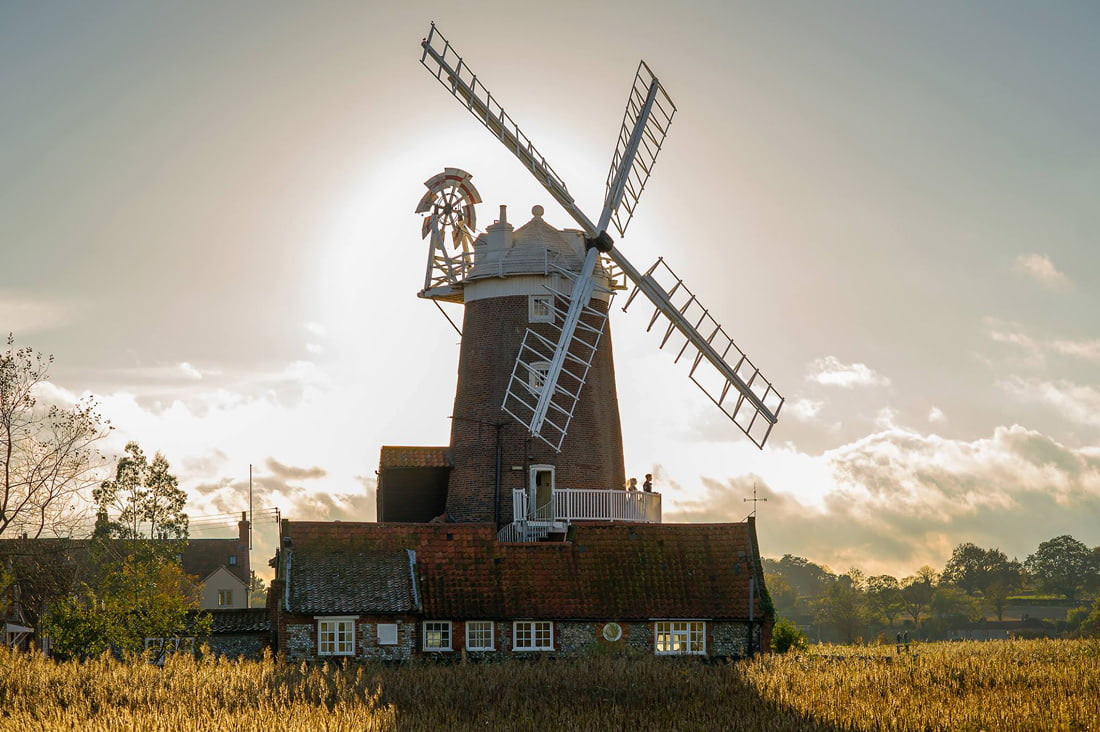 The Norfolk countryside is known for its sweeping landscapes and vast skies, and Cley Windmill is a 19th-century landmark synonymous with those very things. Nelson's Country is renowned for offering visitors relaxing boating holidays on the Norfolk Broads, and windmill towers can often be spotted punctuating the man-made waterways.
Cley Windmill was converted into a holiday home in 1921 and features rooms in the main tower structure, as well as the adjacent former store-rooms and miller's accommodation. Nestled amongst the reed beds of the surrounding marshes that lead down to Cley beach and sweep in the direction of Blakeney Harbour, this is a scenic setting for both romantic getaways and relaxing wildlife-spotting weekenders.