From the spotlessly blanched interiors to the charming stone-clad terraces outside, everything about this graciously renovated villa whispers ethereal elegance.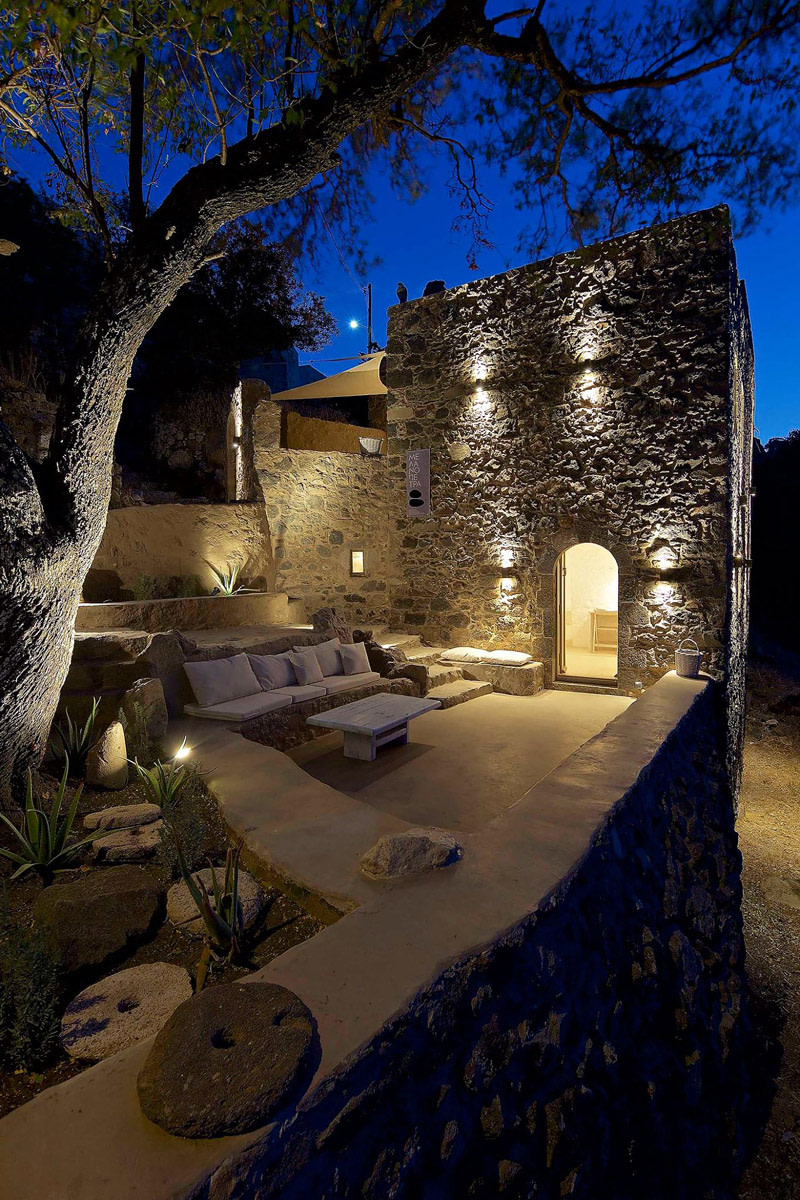 If your idea of a perfect Greek vacation brings to mind visuals of shimmering white and blissful relaxation under sunny blue skies, Melanopetra on the volcanic Dodecanese island of Nisyros is calling your name.
Perched 400 meters above the caldera, in the stunning hilltop village of Emporios, the traditional 19th-century structure built from black volcanic rock has been lovingly refurbished by its owner architect, Anna Apostolou, and given new life as a luxury holiday villa with two independent apartments. Nevertheless, with its original exterior detailing and tastefully understated interiors, it remains in perfect harmony with the landscape and the local design philosophy.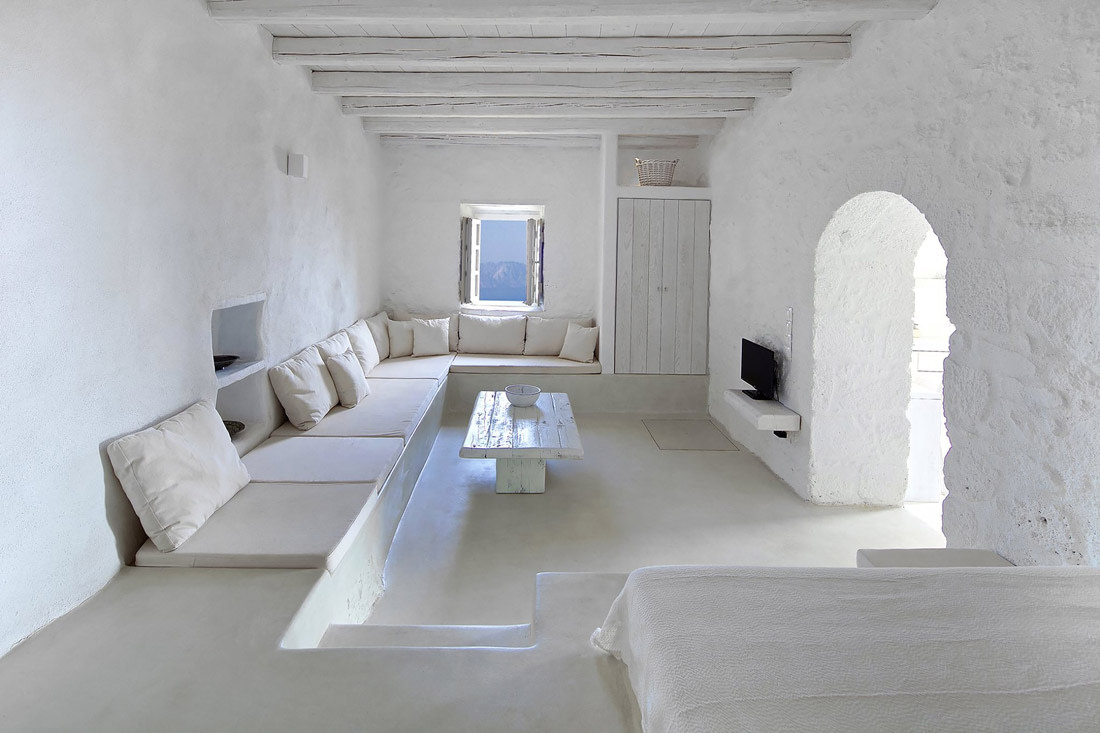 Melanopetra is first and foremost a brilliant example of architectural restoration, juxtaposing authentic Nisyrian style and contemporary features in delicate, eye-catching ways. The resulting retreat, however, is the one you've been dreaming of – imagine waking up in a sea of light-as-air whitewashed minimalism and stepping out onto your private terrace to contemplate the sunrise over an endless blue sea, cup of coffee in hand.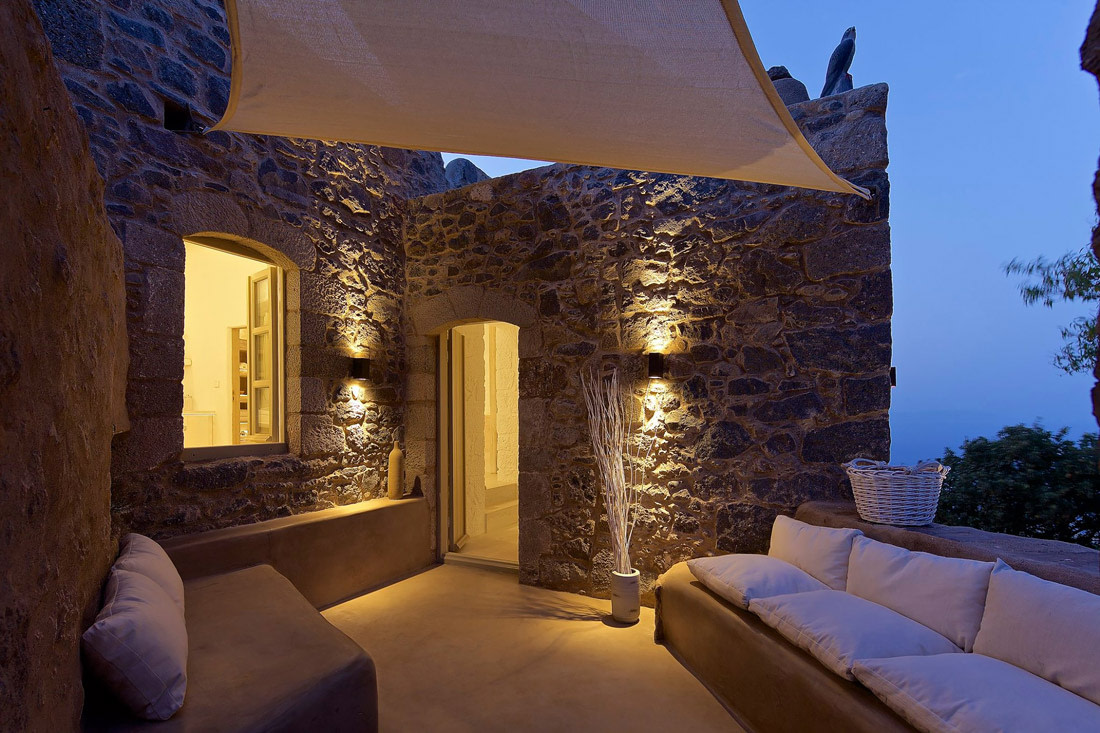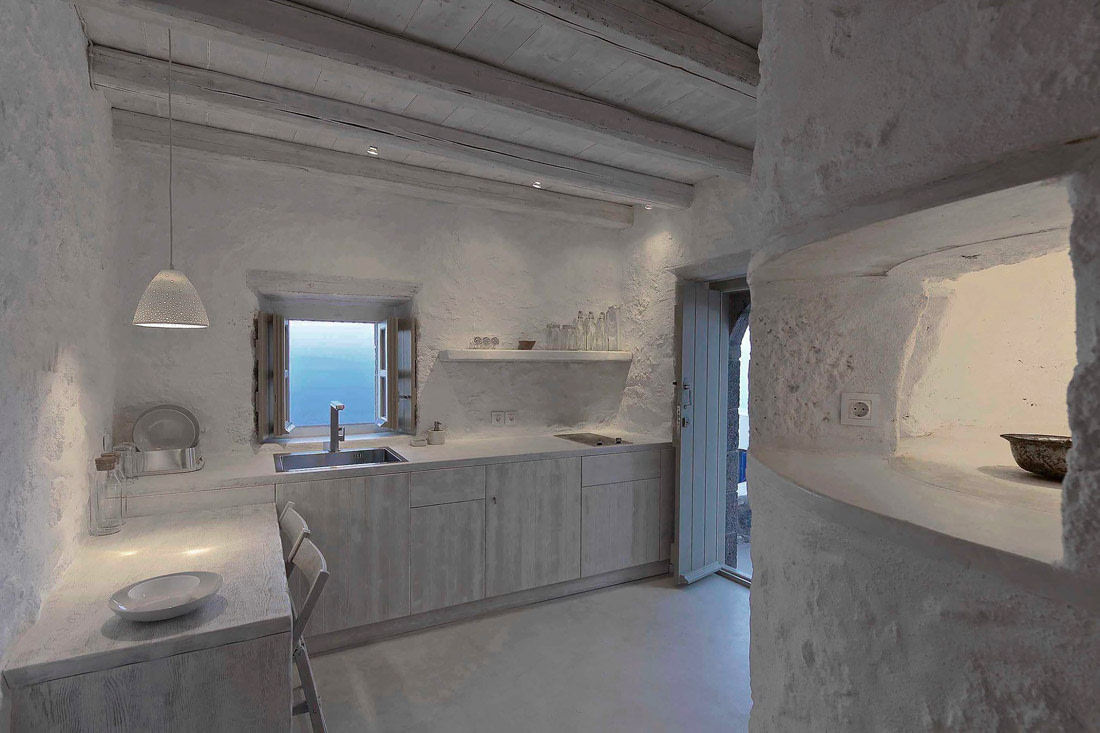 Each apartment is a powdery white dream, with minimalist built-in furnishings melting into smooth curved edges, and inspired rustic accents playing against rough textured surfaces.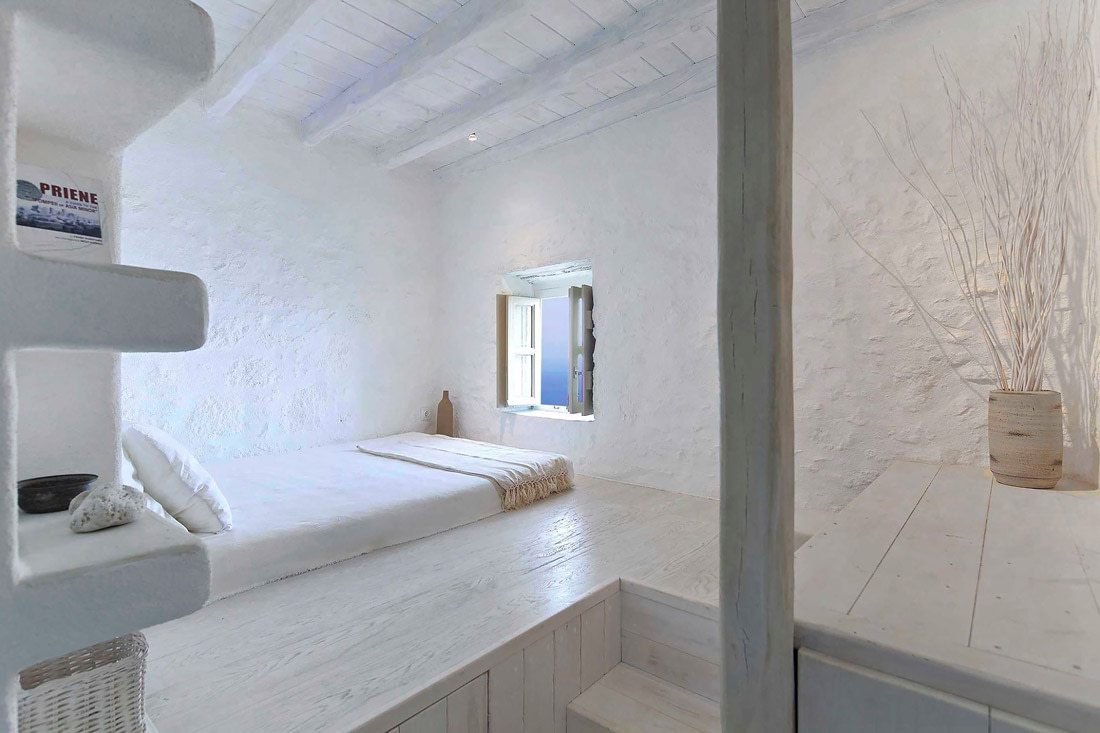 The house's outdoor spaces are an architectural time-warp, all offering sweeping views of the Aegean Sea. The 60 sq.m. unit downstairs has a stunning terraced alfresco area, while the slightly smaller one upstairs opens onto a romantically secluded courtyard. Otherwise, both flats come with snow-white sitting areas, traditional-meets-contemporary kitchens, and sculptural bathrooms in consonance with the typical Greek architecture.
Photos: Yannis Kontos