This post contains affiliate links, which means we may receive a small commission, at no additional cost to you, if you make a purchase through these links. See our full disclosure here.
Whether it's genuine hospitality and ski chalet coziness, Michelin-starred cuisine and striking contemporary design, or simply the beauty and solitude of nature, you'll find them all in South Tyrol – an enthralling, culturally diverse region in Italy's extreme north.
Here, accommodations are either cutting edge, charmingly traditional, or a graceful combination of both. Either way, these tend to be high-end, packed with character, and set against a stunning backdrop of the snow-capped Dolomites.
From sumptuous boutique hotels focusing on wellness and design to modern alpine retreats tucked away in uncharted forests, here are some of the most wonderful places to stay in South Tyrol.
Mirror Houses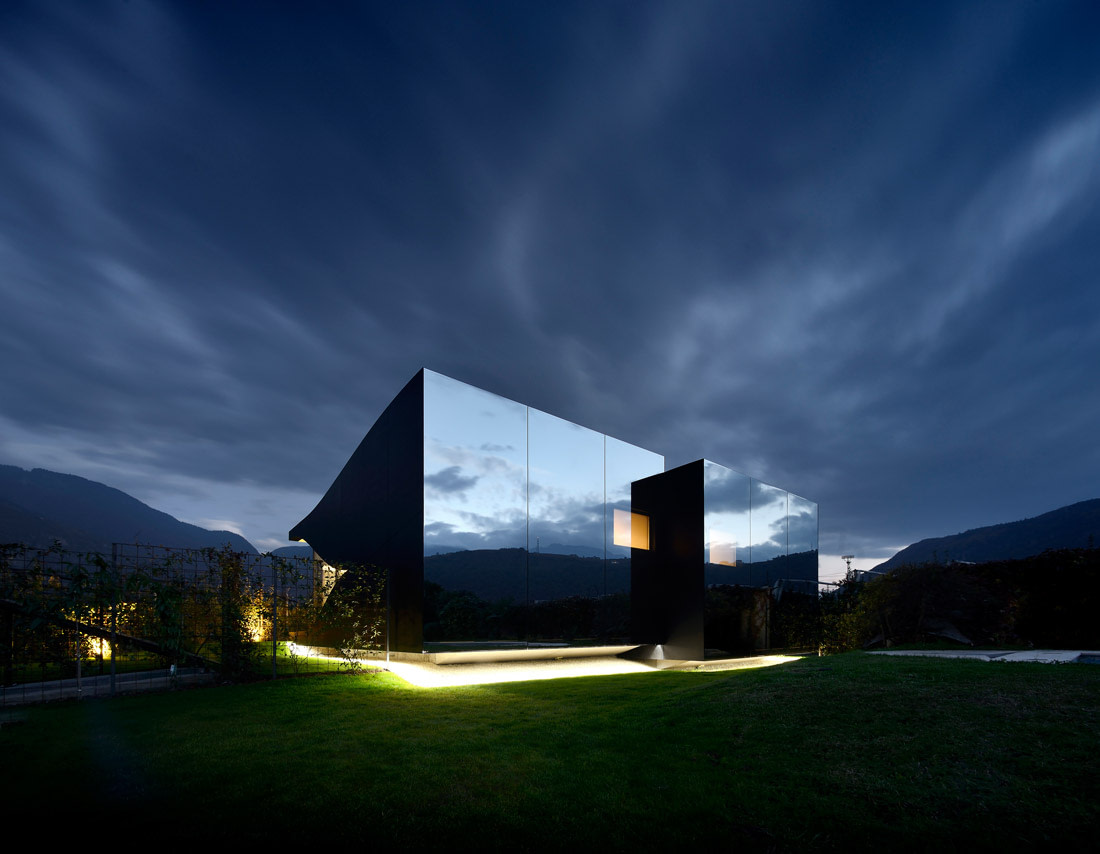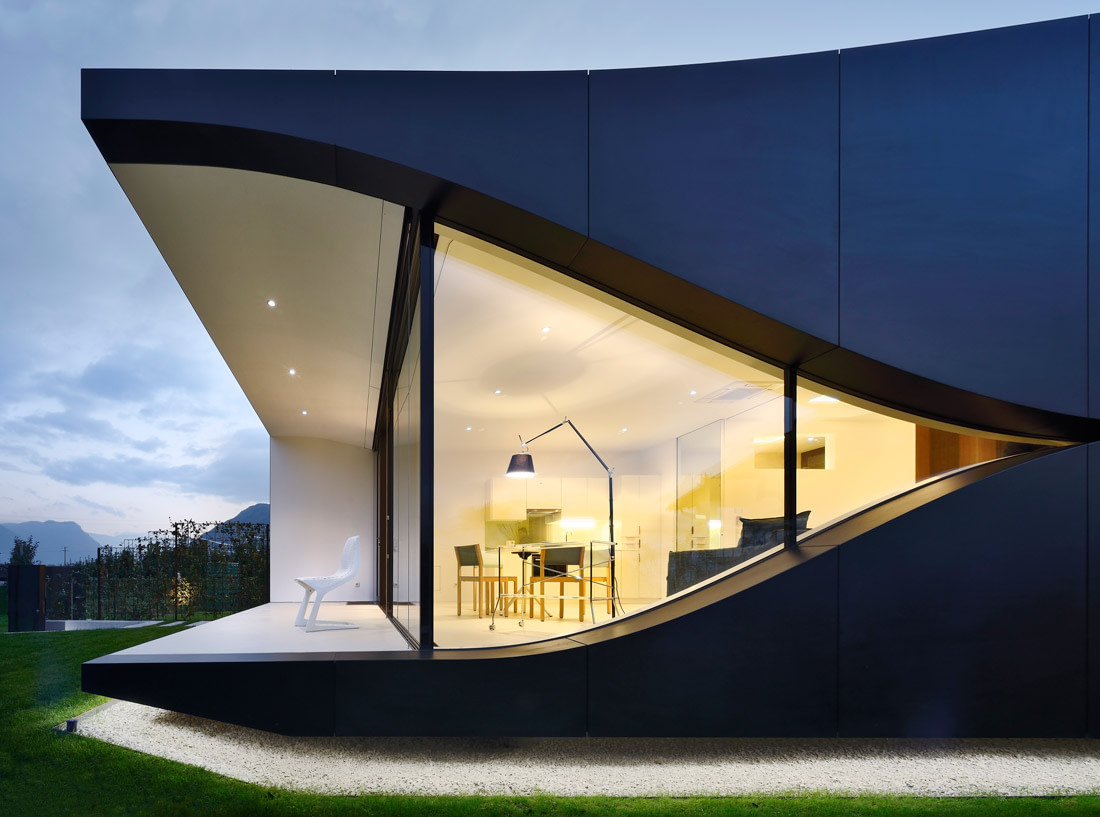 A beguiling combination of natural beauty and contemporary architecture, The Mirror Houses outside Bolzano makes for a memorable escape from the hustle and bustle of modern life.
The retreat, designed by local architect Peter Pichler and immersed in the splendid scenery of the South Tyrolean Dolomites, comprises two independent, luxuriously appointed units – both featuring strikingly modern interiors and mirrored glass façades reflecting the epic surroundings.
Miramonti Boutique Hotel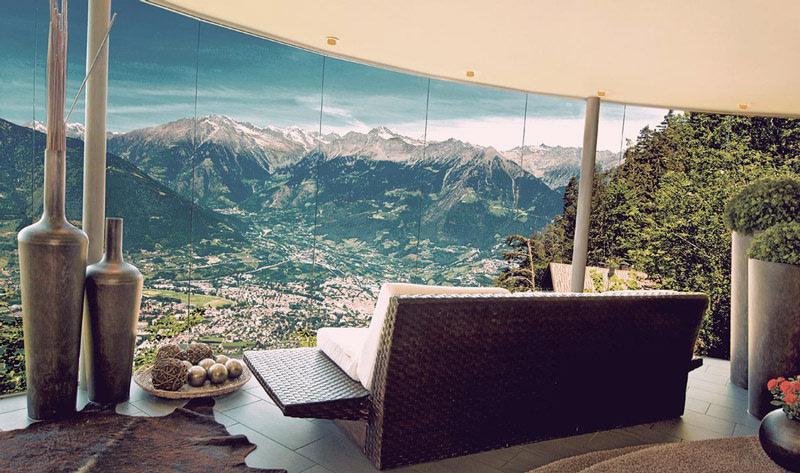 Perched majestically over the spa town of Merano, Miramonti Boutique Hotel has an arresting infinity-edge pool, a stunning panoramic restaurant, and dazzling Alto Adige vistas from every angle. Fashioned in modern Alpine style, the sleek designer rooms capture the magic of their surroundings with natural wood decor and floor-to-ceiling windows framing the mountains.
Mountain Lodge Tamersc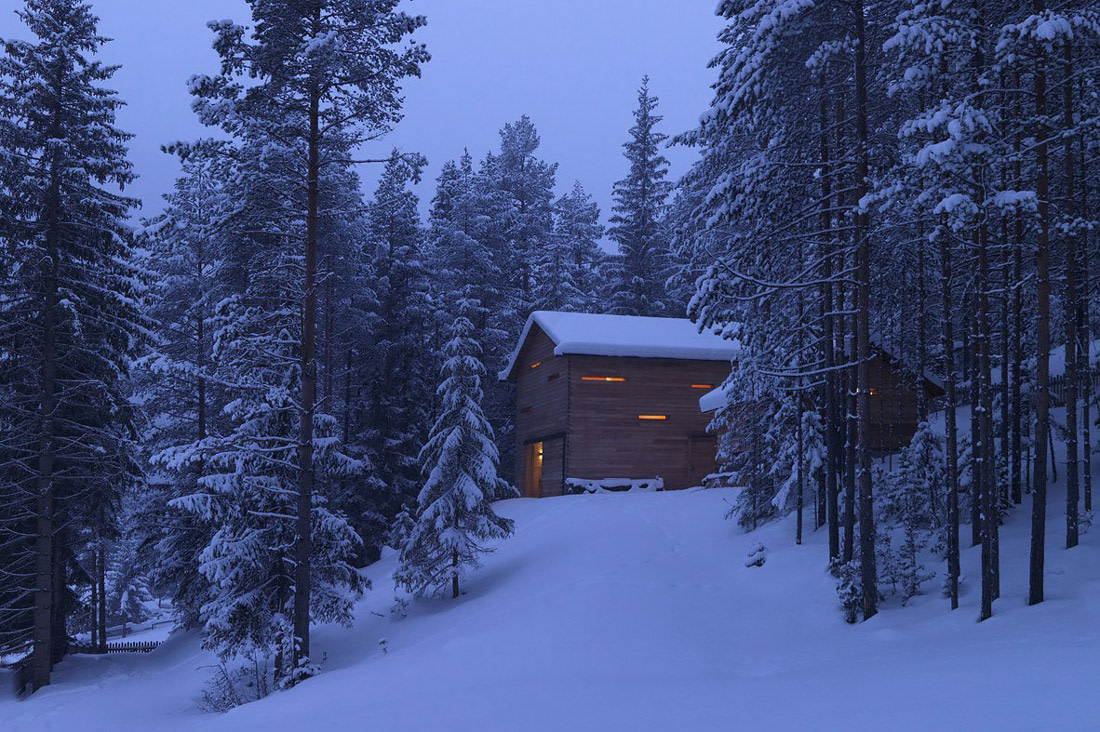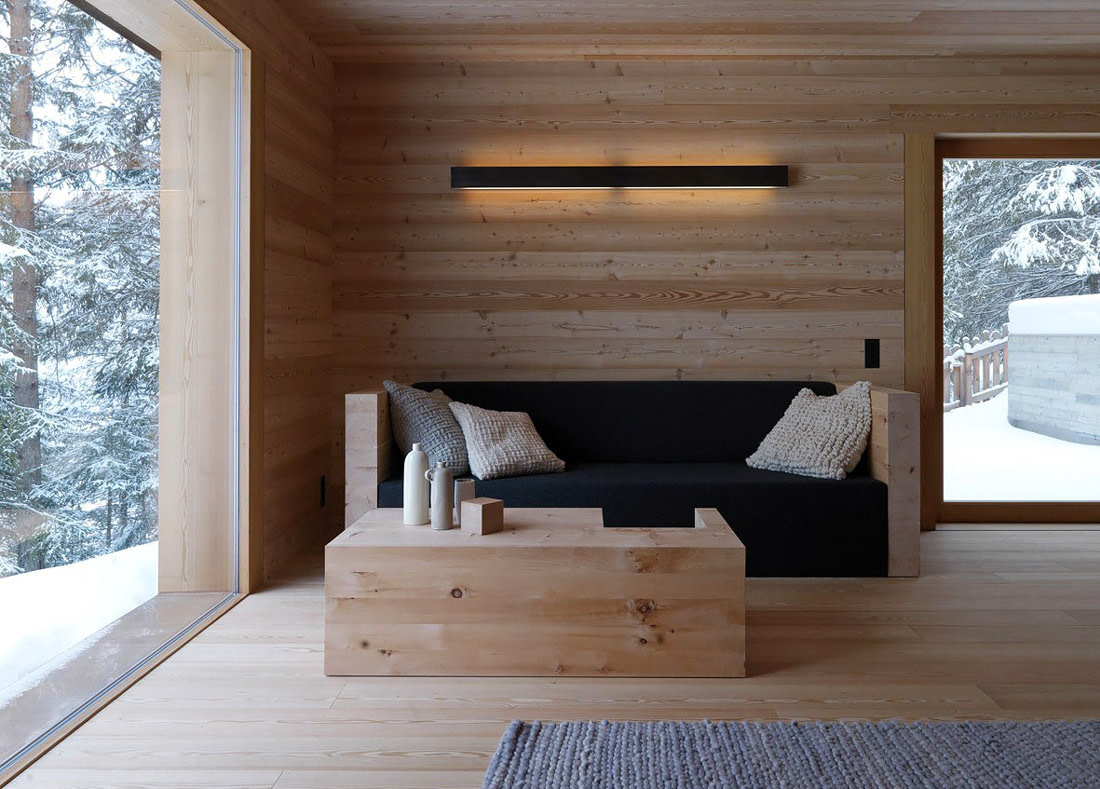 Rustic cottages don't get more stylish than this minimalist cabin in South Tyrol. Set in the heart of the Fanes-Sennes-Prags nature reserve, the Mountain Lodge Tamersc boasts top-notch amenities, majestic views, and effortlessly chic interiors decked out in warm, natural wood. Modern as it is, the property still gives a graceful nod to tradition, juxtaposing fresh contemporary accents against essential elements of local alpine architecture.
Alpin Panorama Hotel Hubertus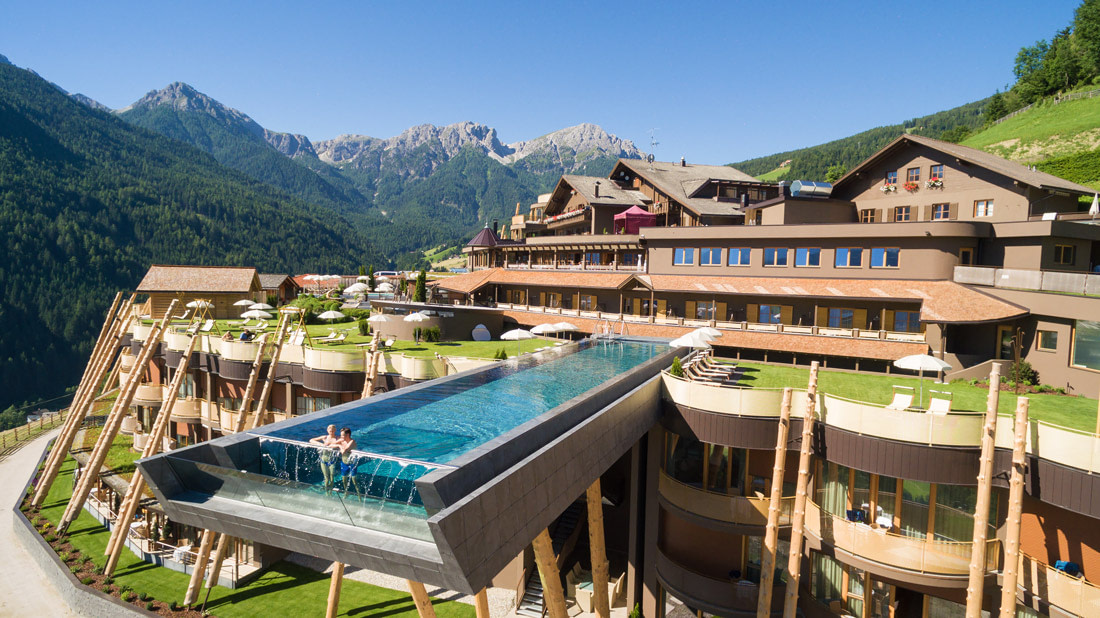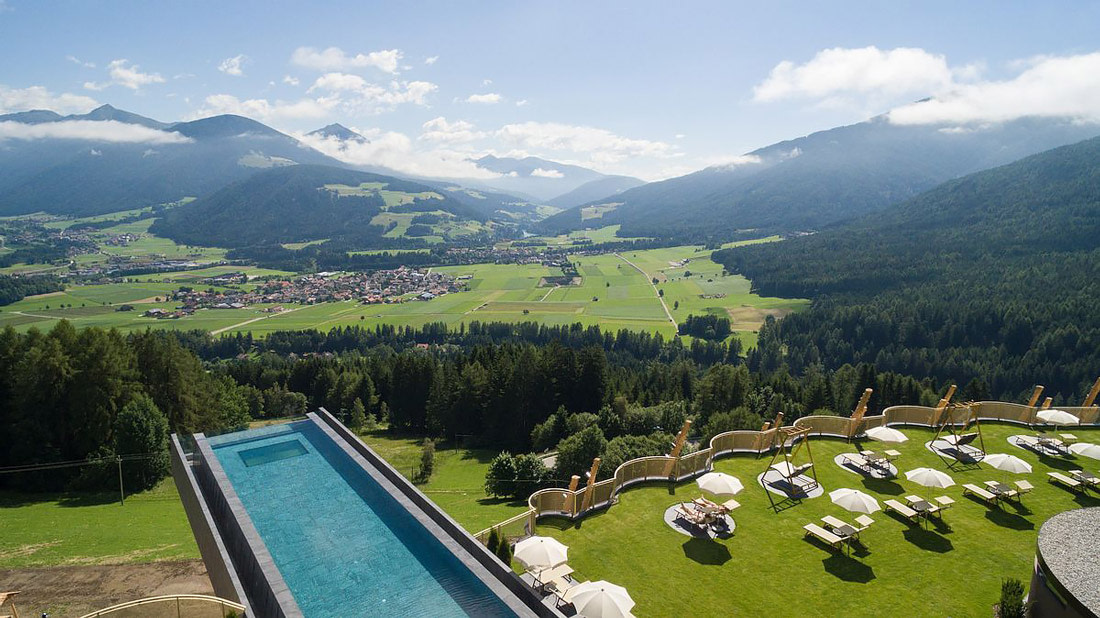 Cozy country-style rooms, exquisite culinary offerings, and a breathtaking glass-bottomed sky pool make Hubertus one of the most spectacular hotels in Italy's South Tyrol.
Nestled at the base of the Kronplatz mountains, the wellness resort pampers guests with state-of-the-art pools and saunas, Alpine-inspired spa treatments, and outstanding hiking opportunities.
Zum Alter Moar Hotel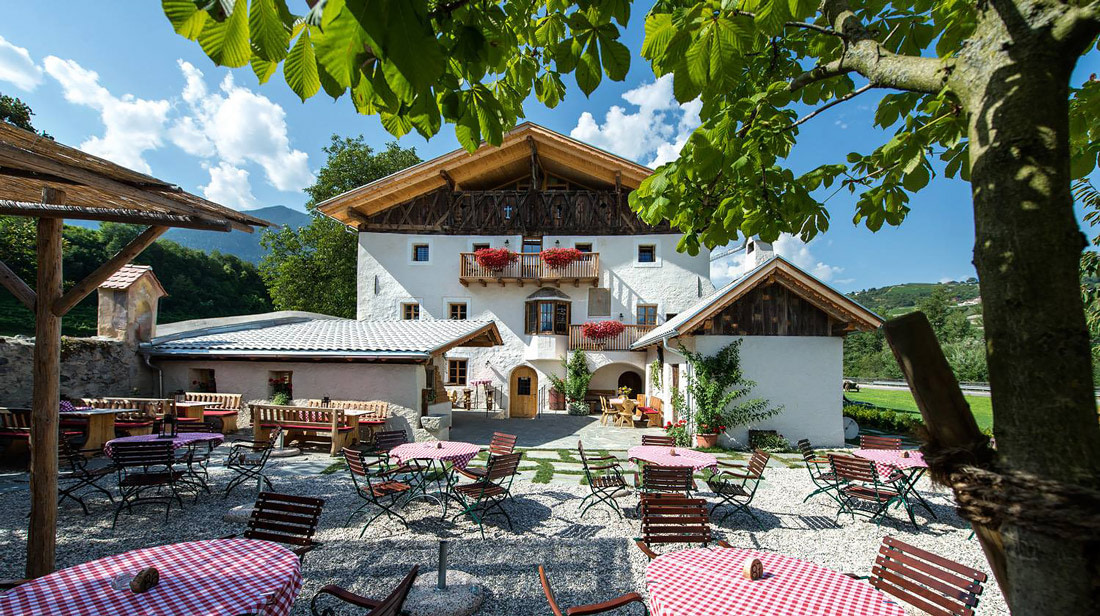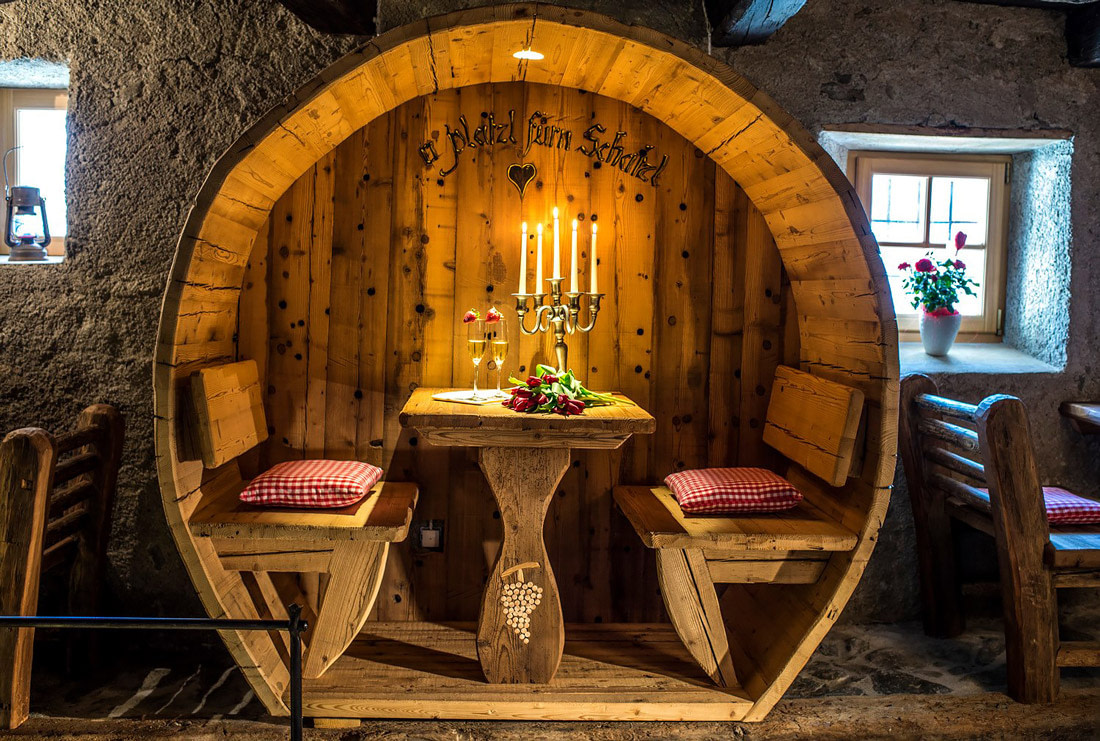 Built on the site of a 13th-century farmstead in Vahrn, Zum Alter Moar is a rustic fairytale with romantic pine-clad rooms, South Tyrolean stube living/dining areas, and a charming, sun-drenched beer garden.
Surrounded by vineyards and sweetly-scented apple orchards, the historic hotel is decorated in classic alpine style, but with all the comforts of modern living. Expect hearty homemade specialties and mountain bike tours as well as in-room Jacuzzis, sleek saunas, and infrared booths.
San Luis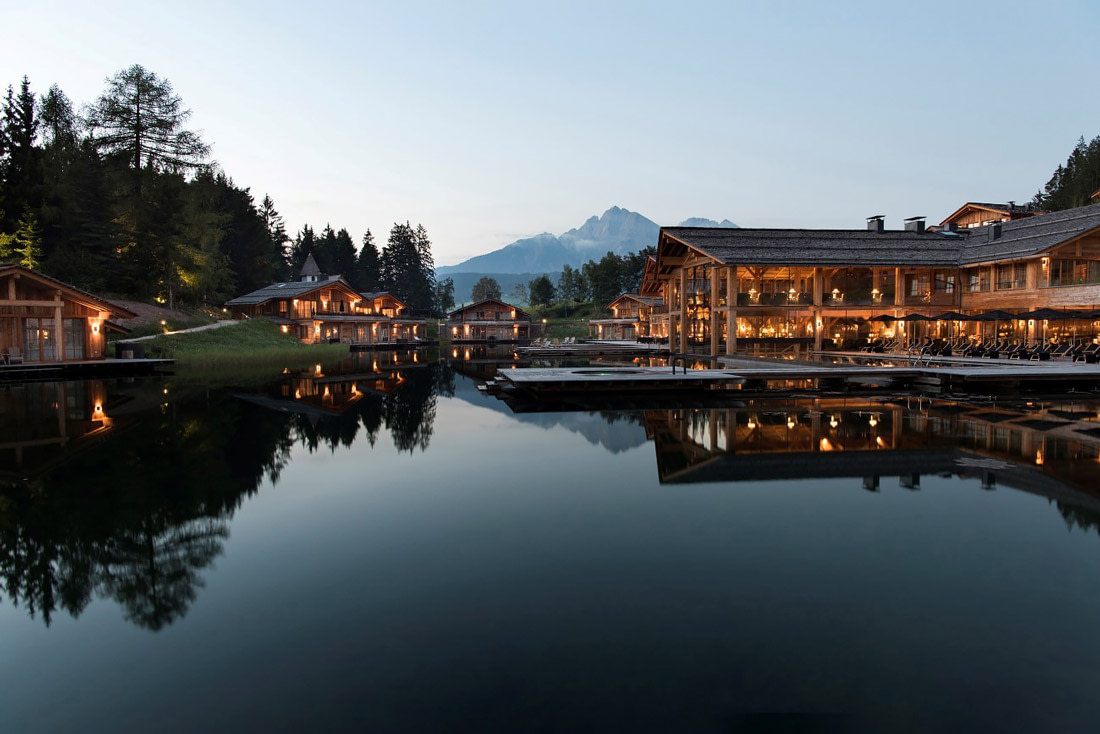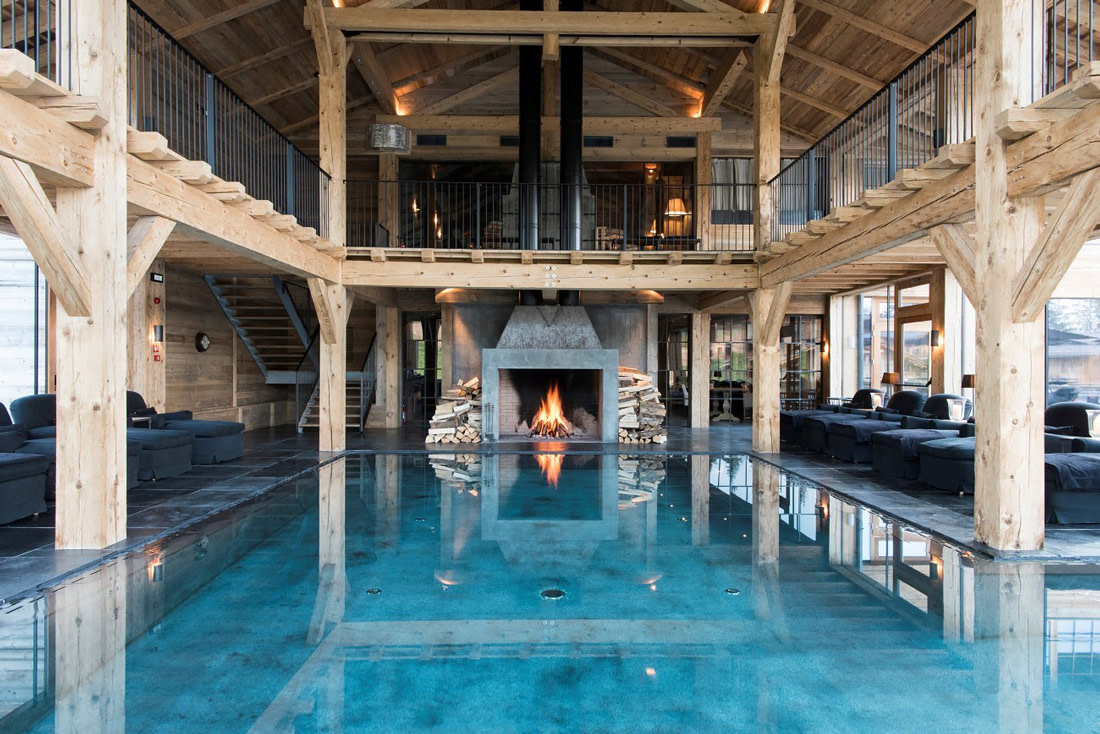 An über stylish mountain hideaway on the Avelengo plateau near Merano, San Luis offers top-notch designer accommodation in alpine chic treehouses and wooden chalets, scattered around a beautiful man-made lake.
A brilliant barn-inspired spa, fresh Alpine-meets-Mediterranean food, and endless adventure opportunities make this refined high-altitude retreat an ideal destination for those looking to get up close to nature while basking in comfort.
Alpina Dolomites Gardena Health Lodge and Spa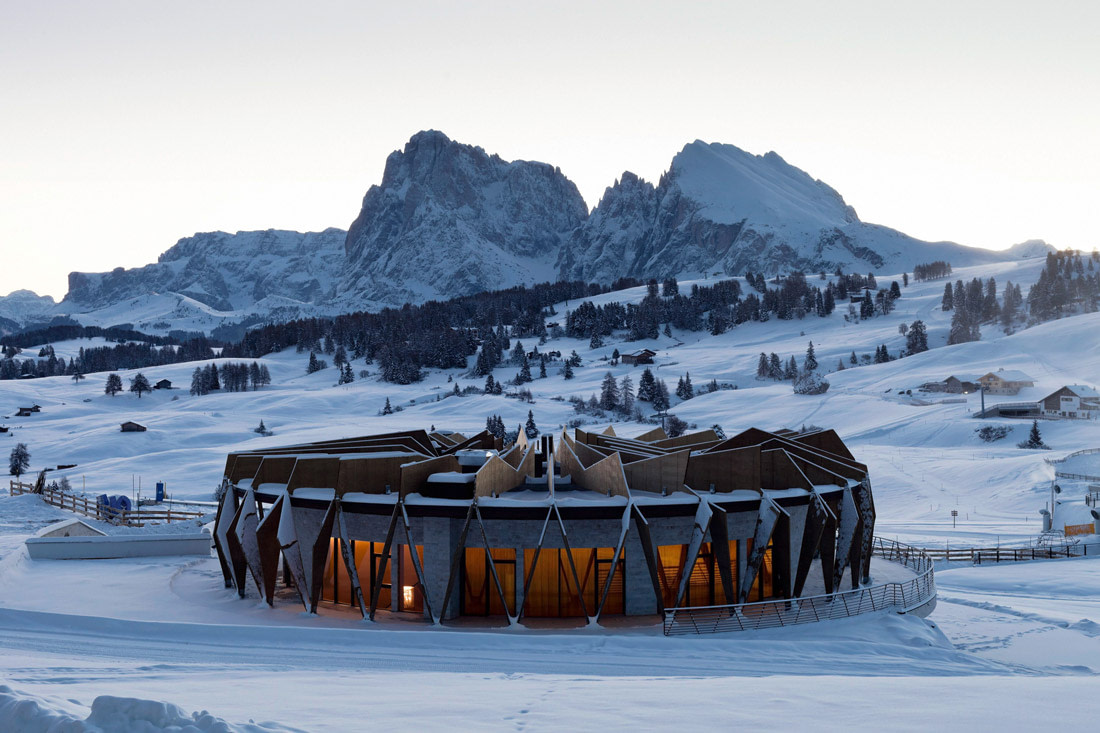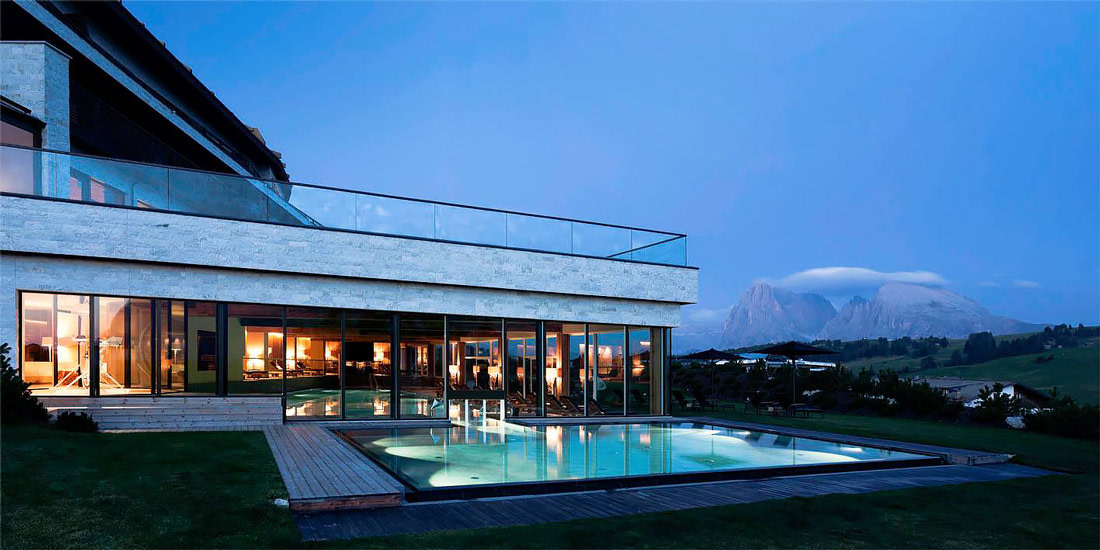 From the bold eco-friendly architecture to the healthy Mediterranean cuisine, everything at Alpina Dolomites Gardena Health Lodge and Spa revolves around nature.
Situated on the Alpe di Siusi, Europe's highest skiable plateau and one of its most beautiful, the 5-star hotel spoils winter sports enthusiasts with sleek swimming pools, Ayurvedic spa treatments, and endless skiing opportunities. Rooms boast soothing, refined decor in earthy shades and fantastic views of the Italian Dolomites' jagged spires.