With its classy vintage aesthetics and nostalgic vibe, Mexico City's Barberia Royal reminds of an old school 50's barbershop, but with a modern edge.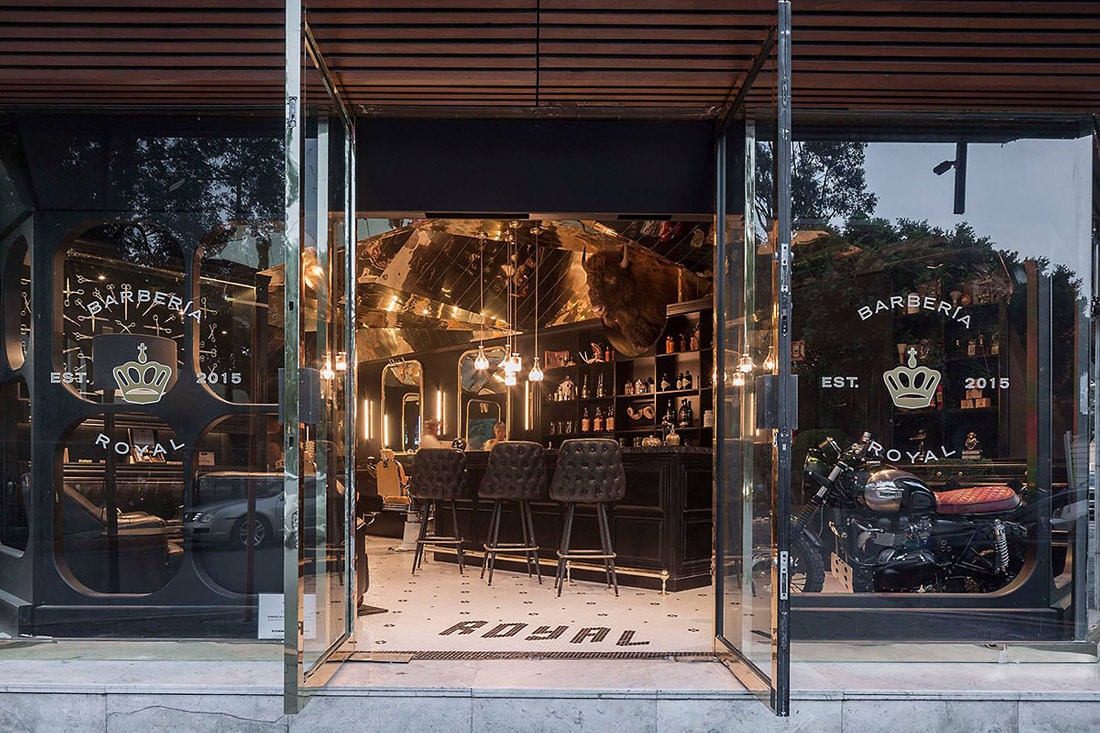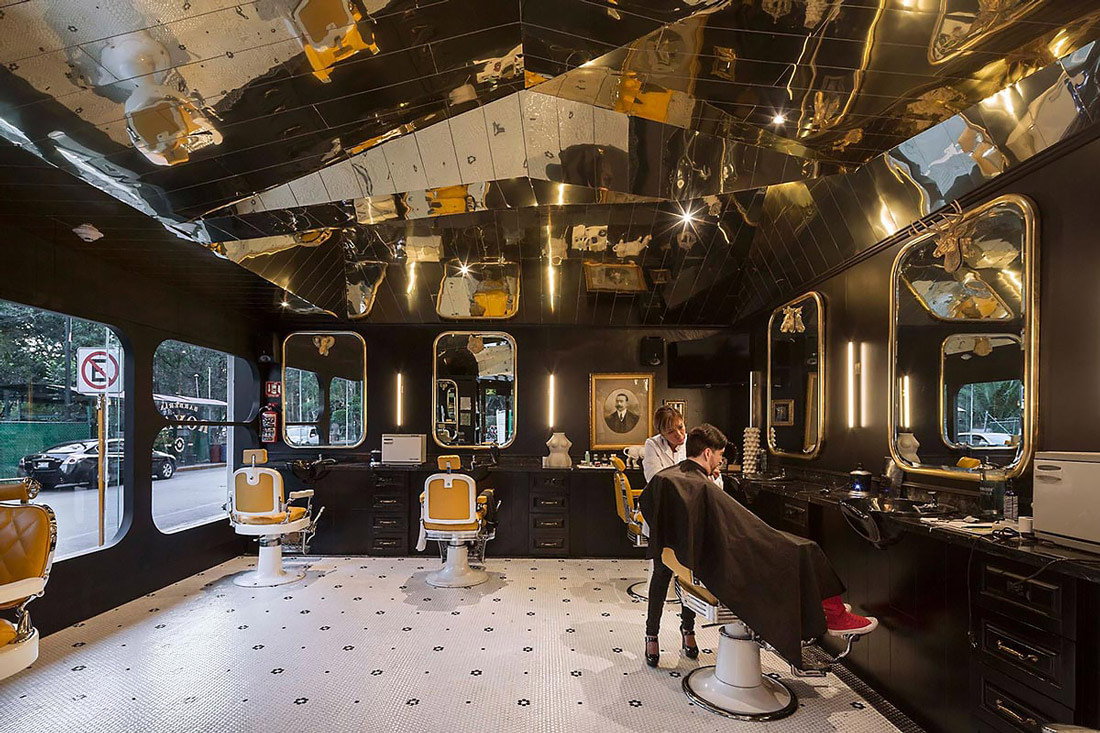 This one-of-a-kind hairdressing salon is located in a prestigious neighborhood, right across the street from Chapultepec, the largest urban park in the Western Hemisphere and adjacent to the famous Paseo de la Reforma.
Designed by Mexican architecture and design firm ROW Studio, the space incorporates various elements inherited from the previous barbershop that was about to open on the premises, but has been skillfully refurbished and styled to offer customers an upscale, original experience.
There are nods to the European Royalty, but also lots of features that are predominantly associated with traditional barbershops, such as the black and white tile floor and the leather-upholstered chairs which date back to 1950.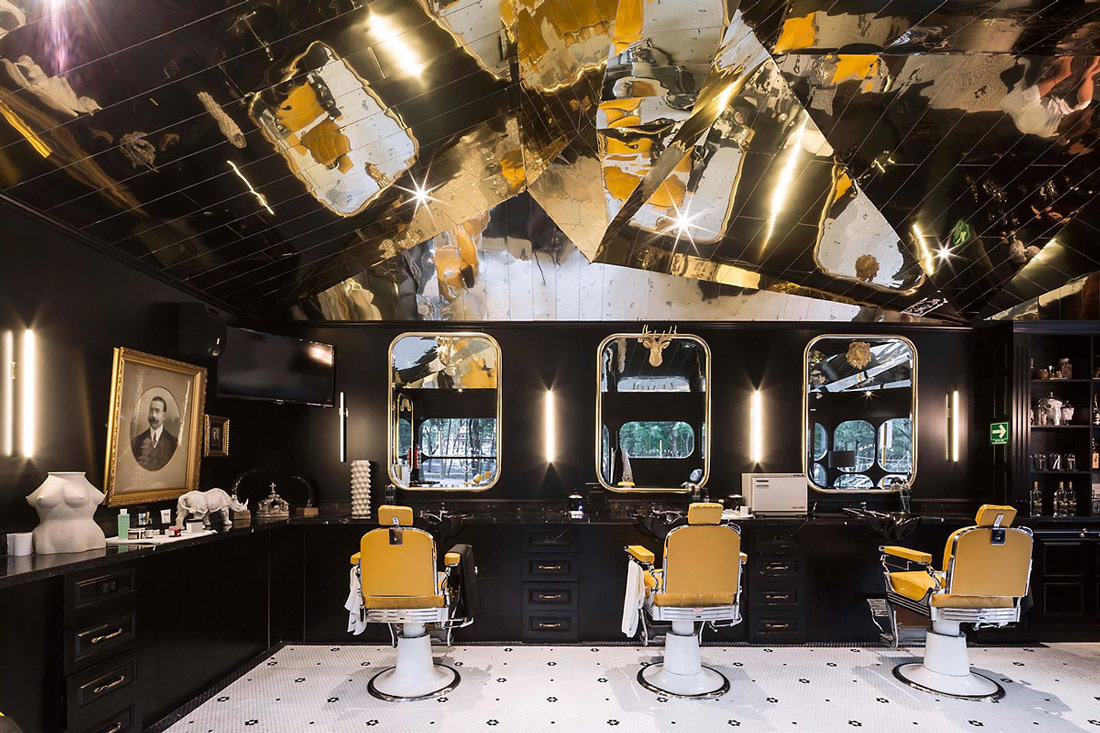 Finished in reflective laser-cut golden anodized aluminum, the stunning faceted ceiling mirrors the entire shop area, adding depth, glam, and a whole new dimension to the already impressive place.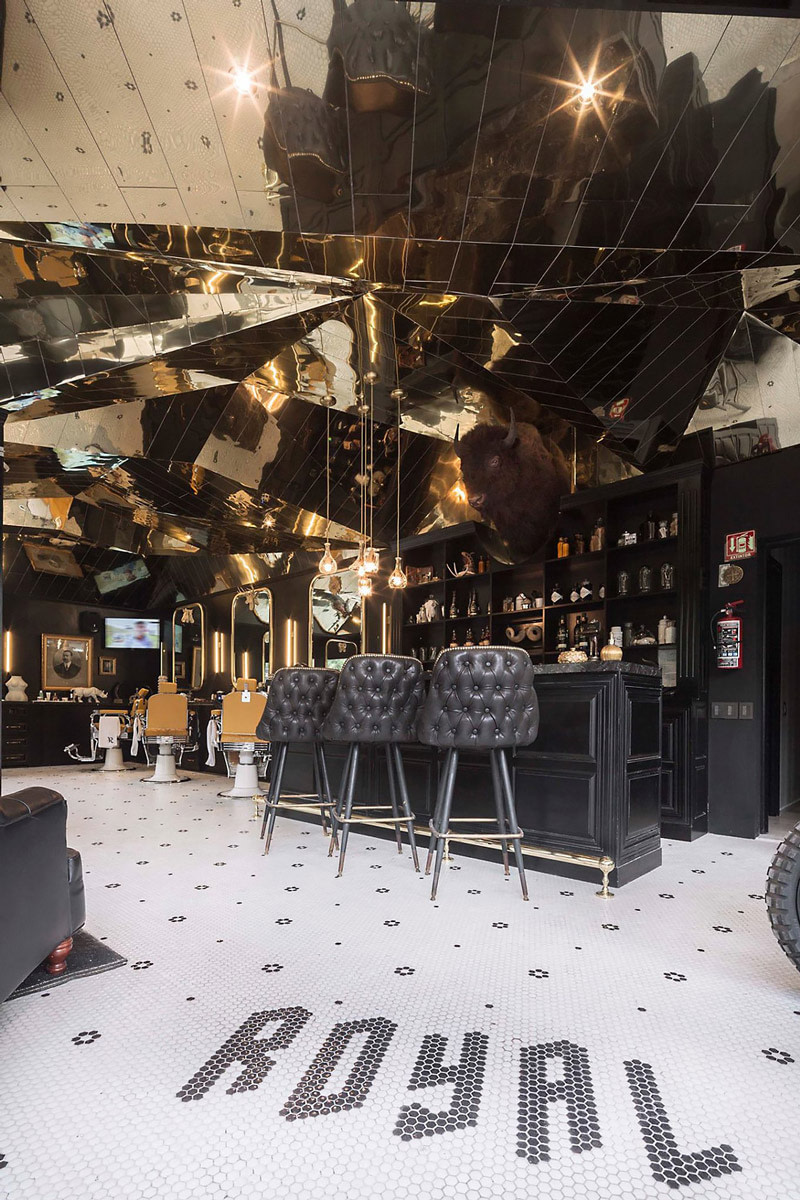 The barbershop itself is sophisticatedly decorated with classy traditional style furnishings, black marble countertops, and original artworks by Ivan Esqueda. The vintage mustard-yellow service chairs make for cozy, yet chic seating, and there's a golden animal head looming over each station's gilded mirror. As eclectic as the decorative elements, the smart lighting fixtures contribute greatly to the luxurious, masculine feel throughout.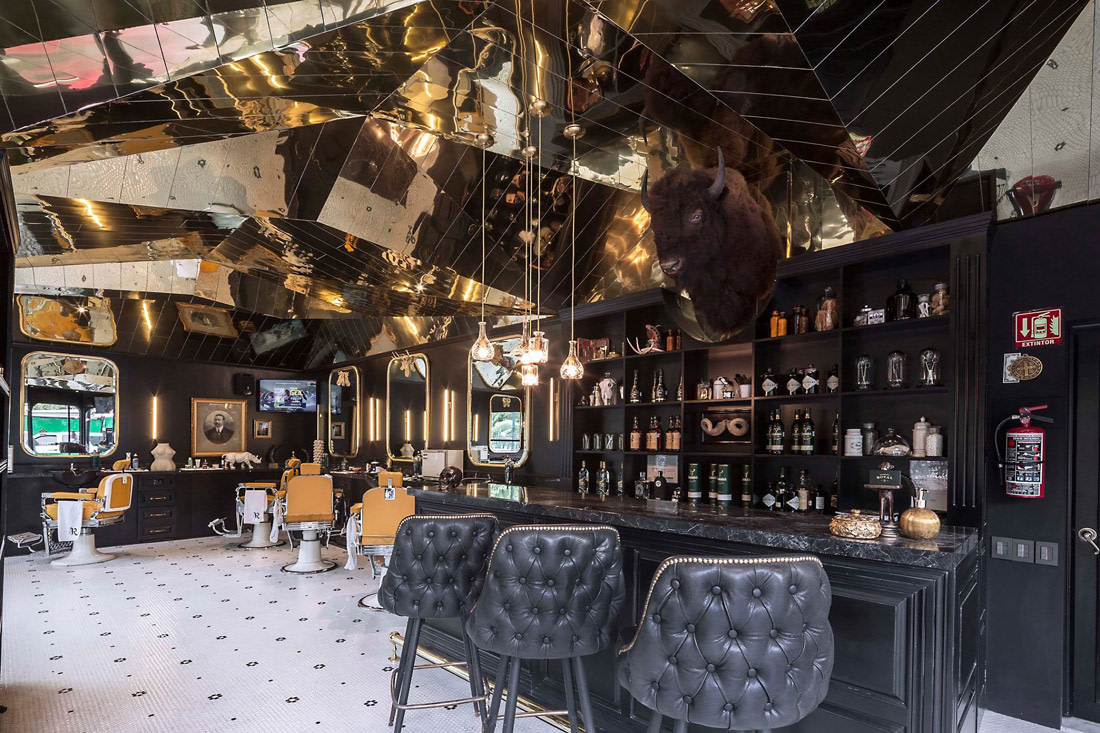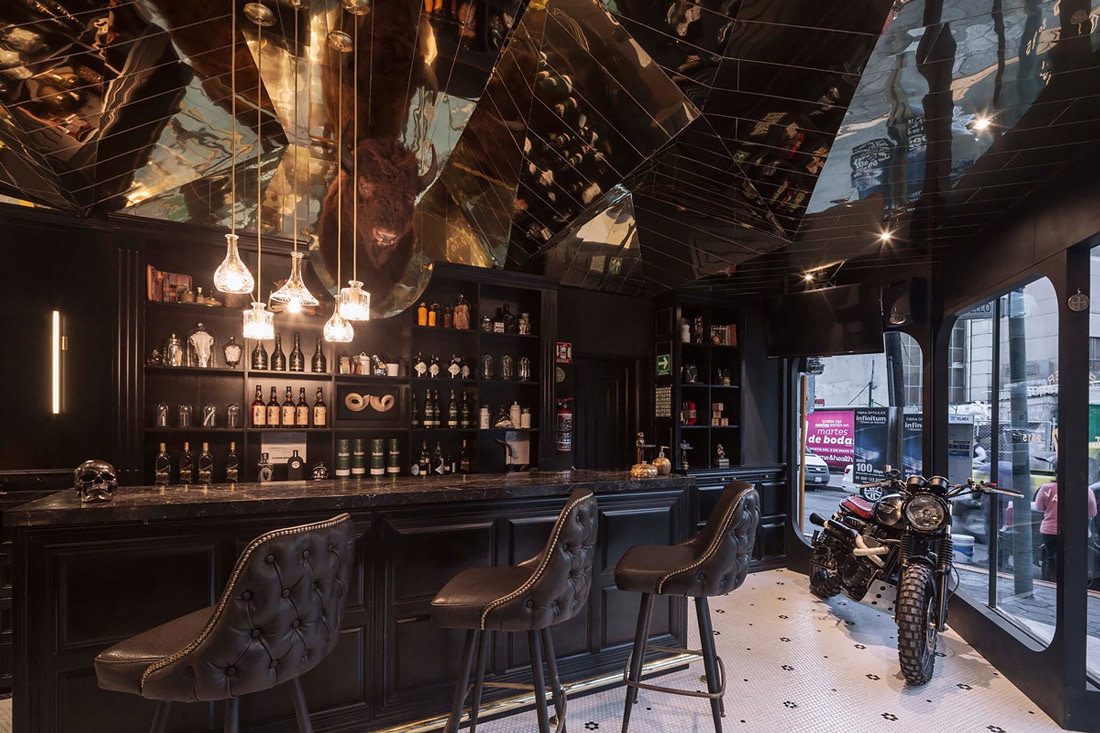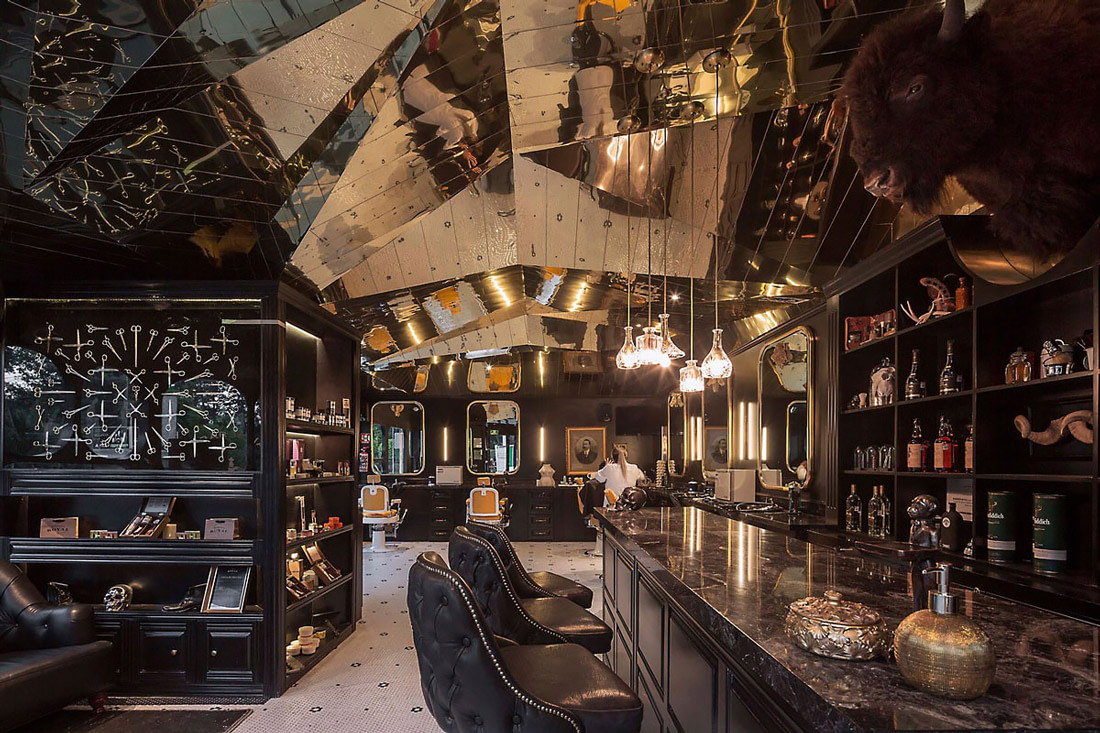 Barberia Royal's waiting area recalls a gentlemen's club, with its stylish leather stools and sofas, wood-paneled walls, and elegant bar cabinets filled with exquisite men's grooming products. This section of the shop also features a real-life buffalo head and a strikingly restored vintage Triumph motorcycle.